Entertaining with Chinet® Cut Crystal® Tableware and delicious Lemon Basil Mimosas. Perfect for "mommy time" or anytime you're looking for elegance without all the fuss!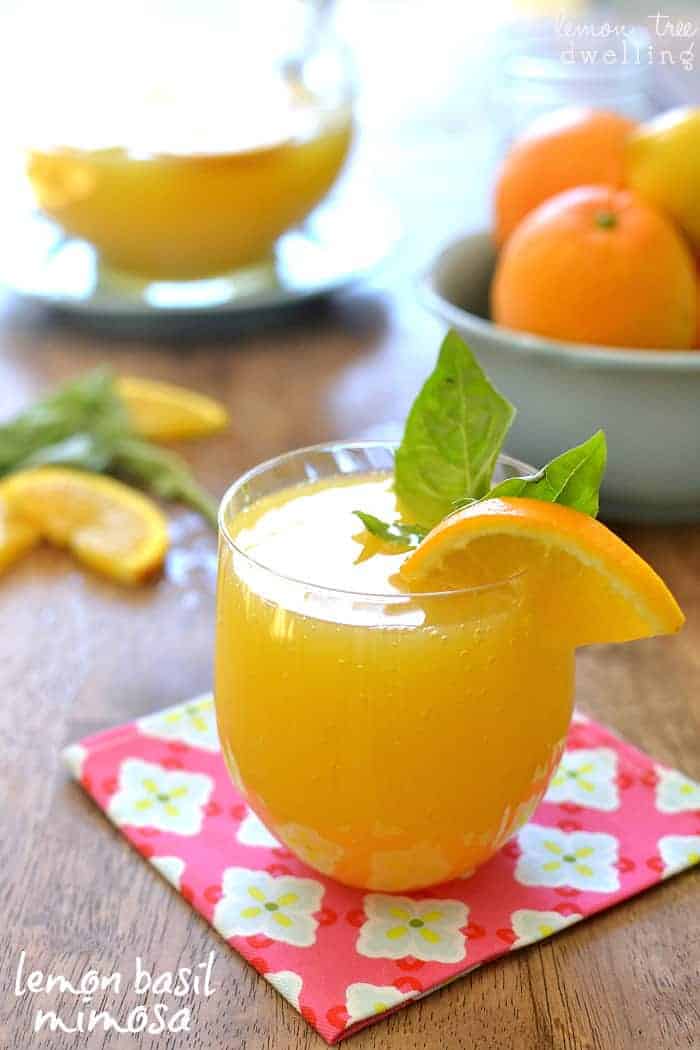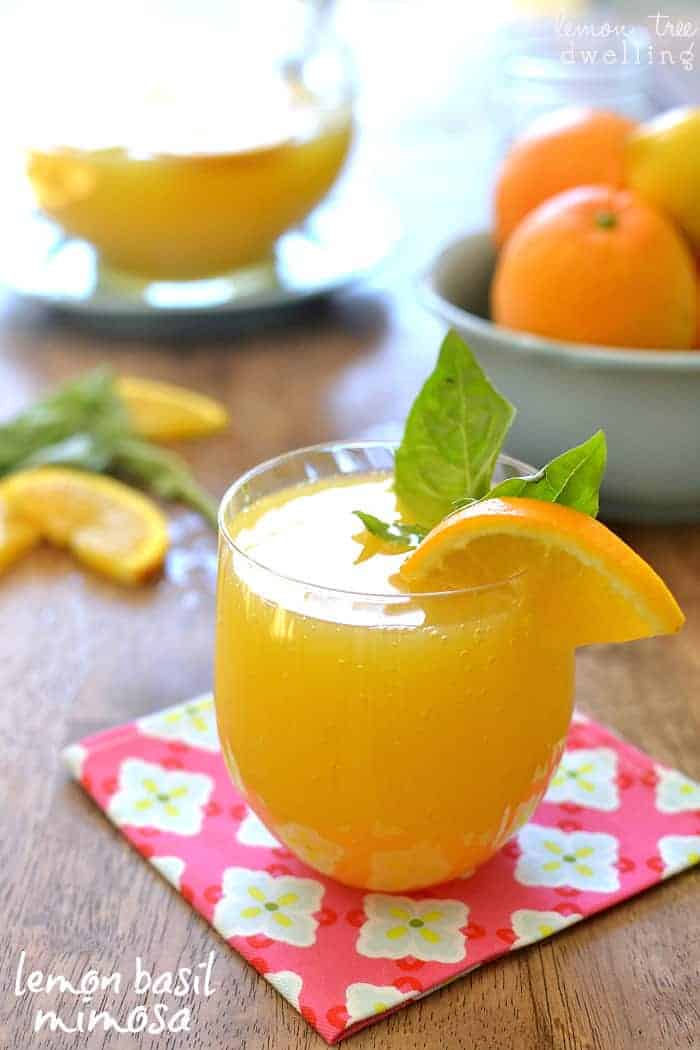 Well, it's officially 4 years since we moved into the house we currently call home – our Lemon Tree Dwelling, if you will. It has been a labor of love, and while we've turned it upside down, and made it the homey space it now is, I'd be lying if I said I never miss our old house. It was our first! The home we got married in, had our first child in, became adults in… and every now and then, I get nostalgic thinking about it!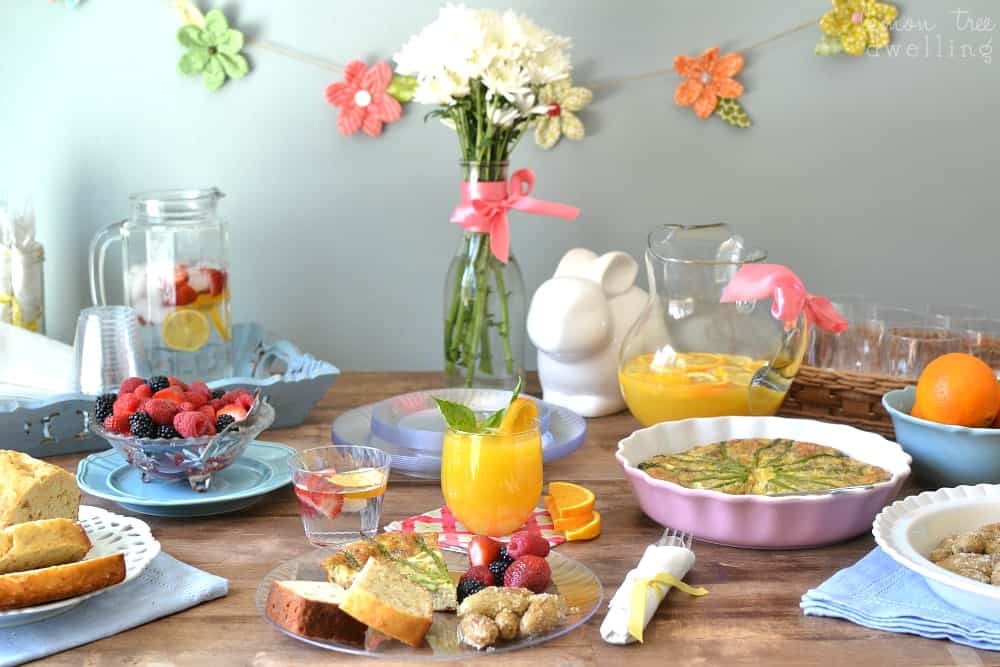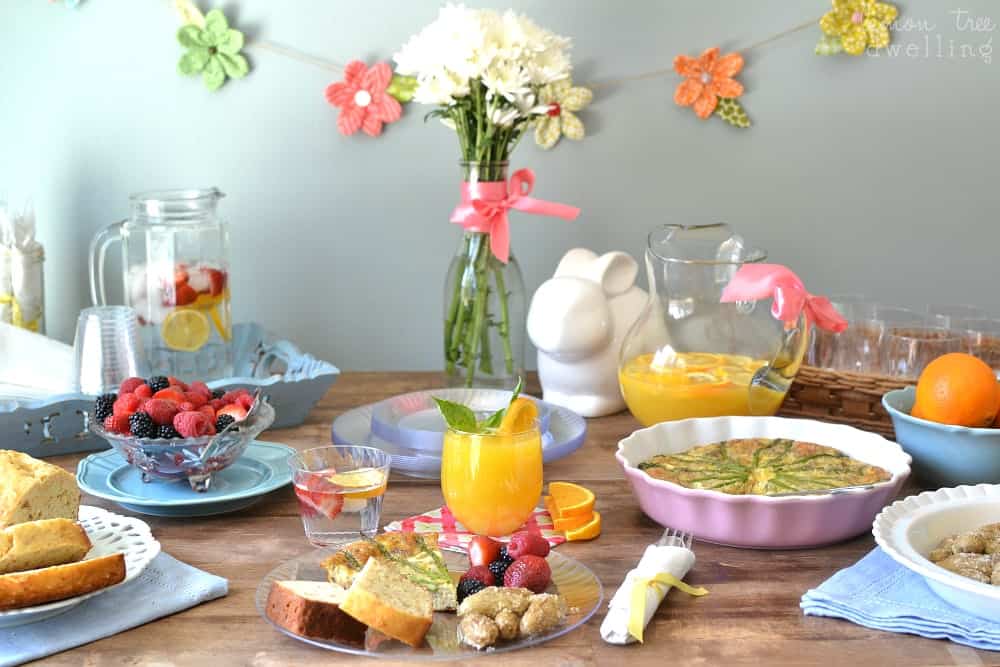 Our lives have changed quite a bit in the time we've been in our new house. We've had 2 more kids, I've become a stay at home mom and started blogging, Jorden has switched roles at work, we have 2 kids in school… but the biggest change of all has to do with the pace of our lives. The feeling of it. Which, more often than not, is a bit of a whirlwind.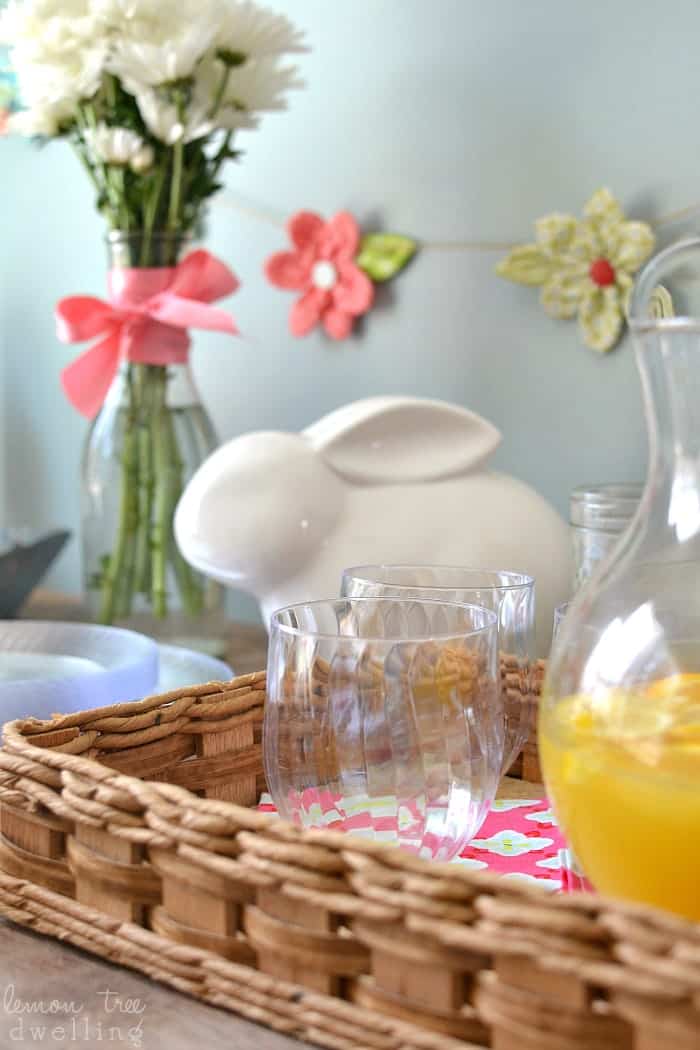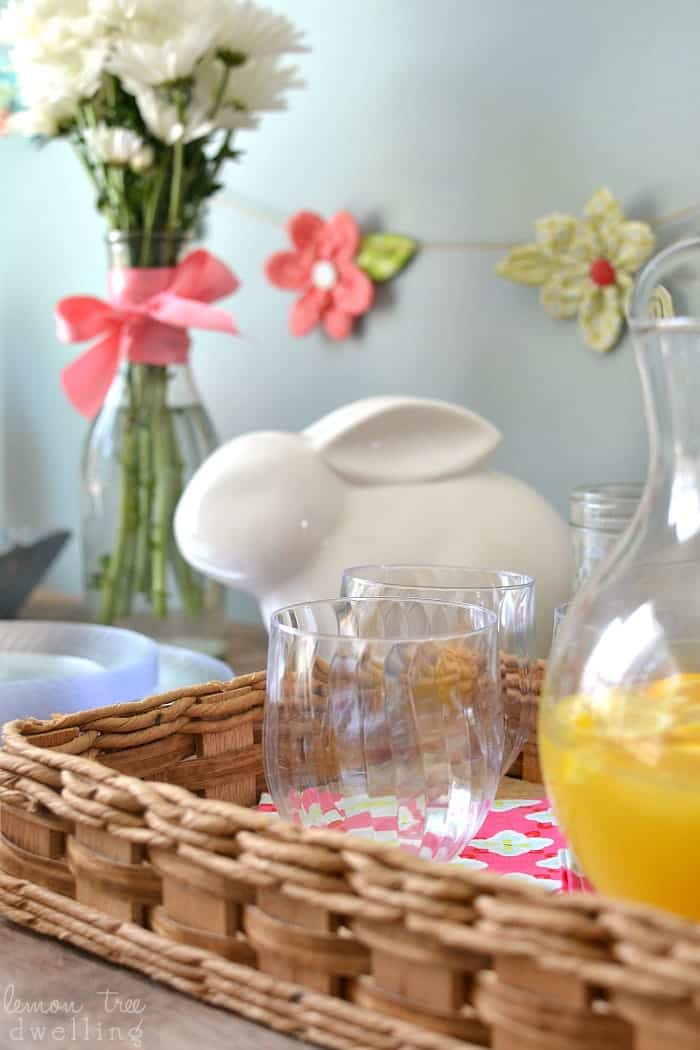 I guess it makes sense, considering all the changes… but I must say, I kinda miss the way things were! Simpler. Calmer. Slower. And I miss having people over! Because the truth is, even though our new house is twice the size of our old one, we entertain way less. Partly because our schedule is busier, no doubt… but also because the thought of entertaining in the midst of the whirlwind often just sounds way.too.daunting. Who wants to deal with coordinating and getting ready to have people over… not to mention all the cleaning and dishes to be done afterward?! Seriously. With 4 kids, who's got time for that??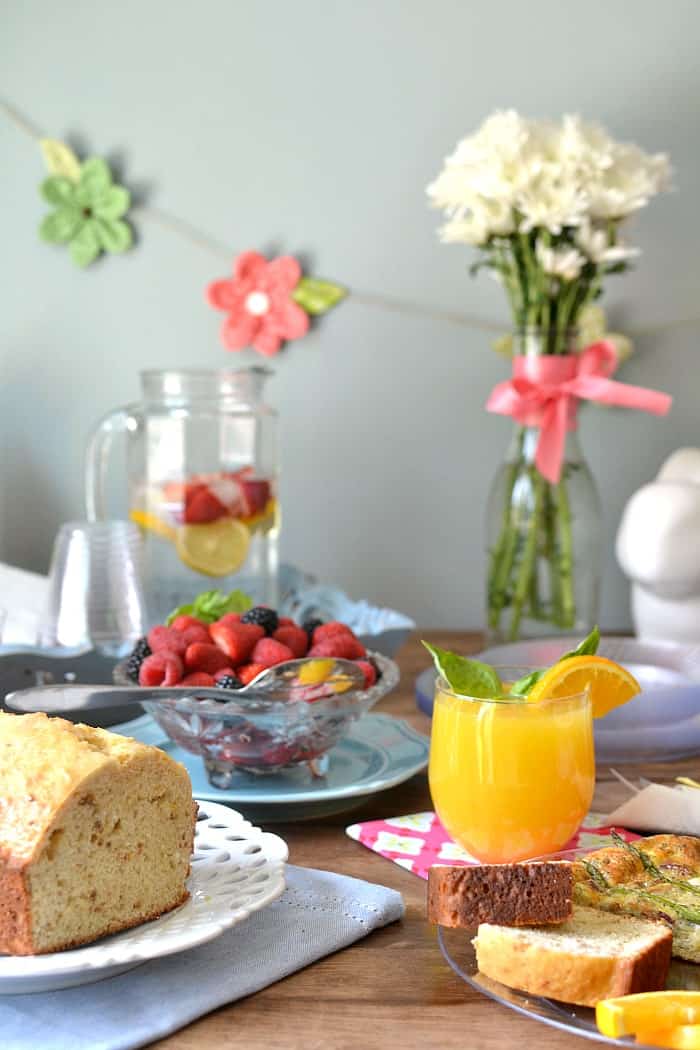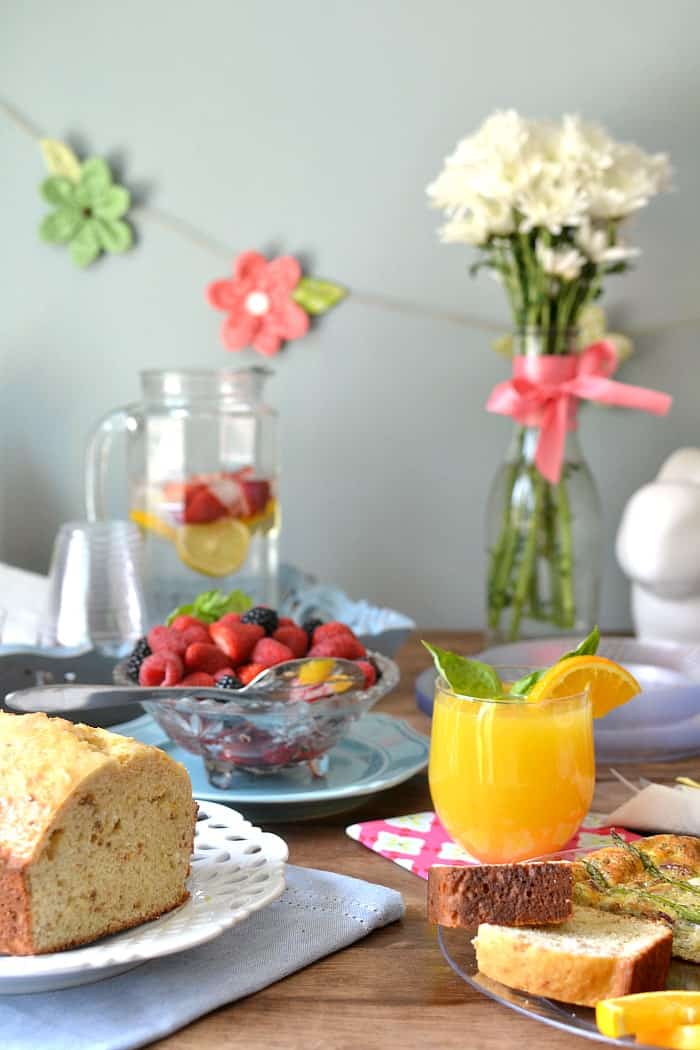 No, what we need is a party that takes care of itself, and clean up that's a breeze. So that the next time we think about having people over, we don't talk ourselves out of it before we even get started! Enter Chinet® Cut Crystal® plates, cups and cutlery, the only fully coordinated line of disposable tableware. A product line which is here, I'm convinced, to make my life easier. And to make entertaining feel possible!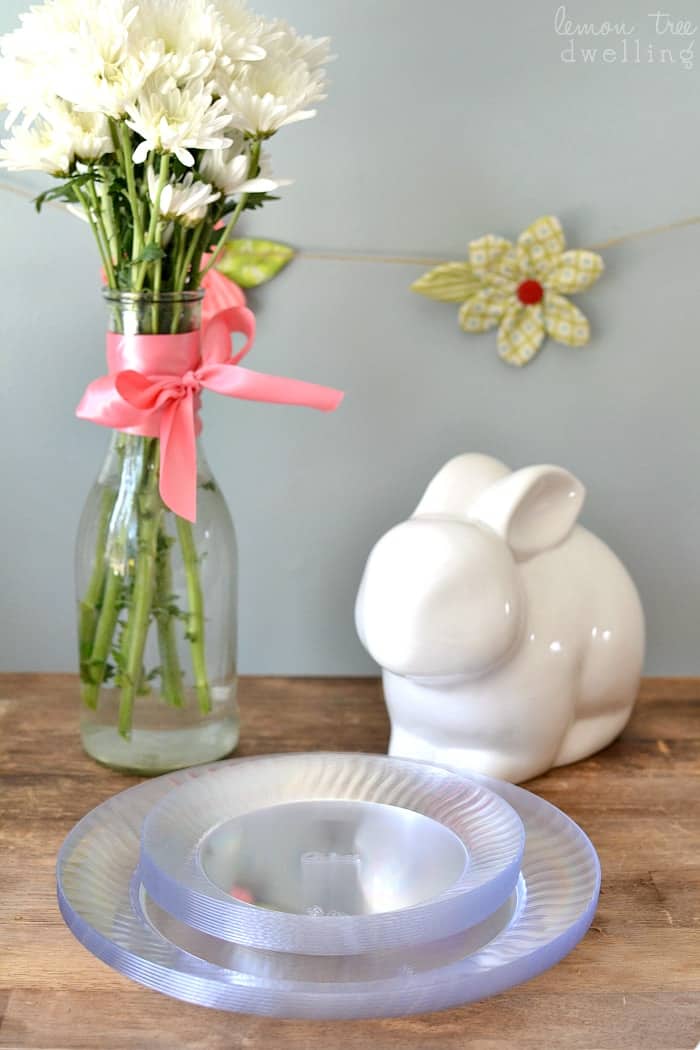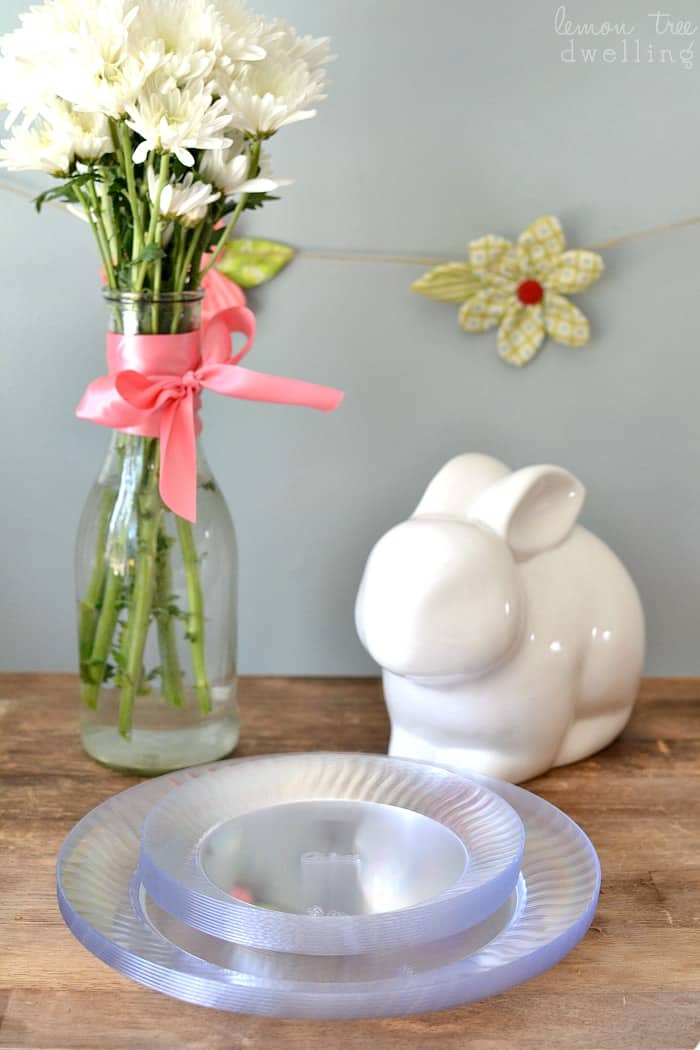 The Chinet® Cut Crystal® line features an elegant swirl pattern and includes matching plates, cups, cutlery, and now a stemless wine glass… ! Like I said, this is a line after my own heart. It's simple enough to match any theme or decor, and elegant enough to still feel fancy and put together, which is something that's important to me. If I'm going to host, I want it to feel nice. It's just that it needs to feel easy, too! And there's nothing quite as easy as tossing out the (gorgeous) plates when you're done with them… and I right?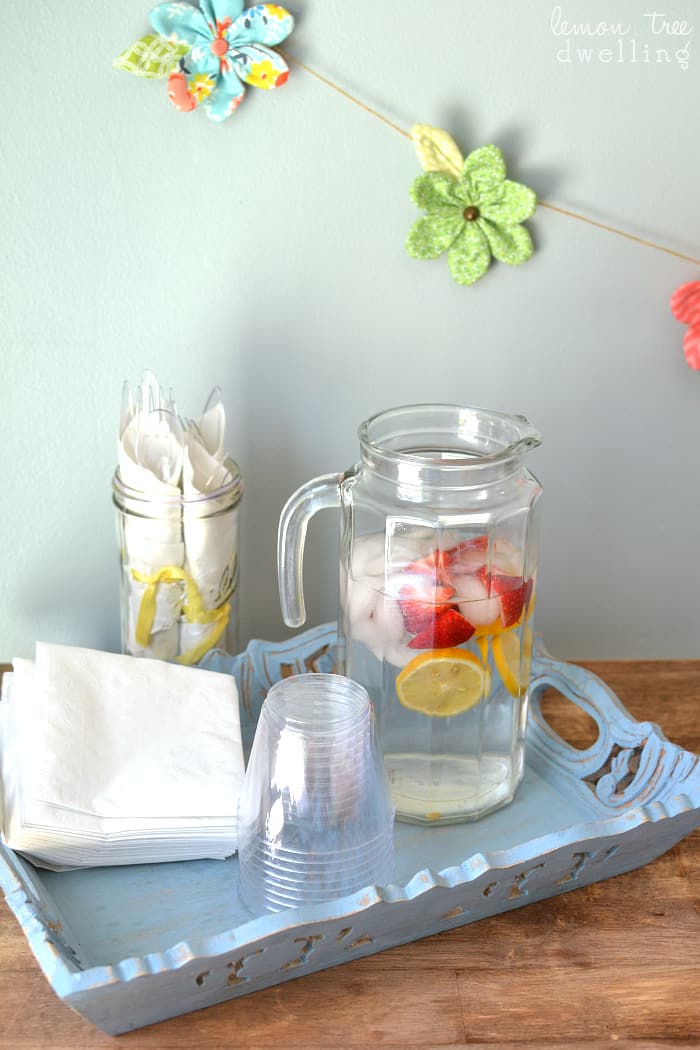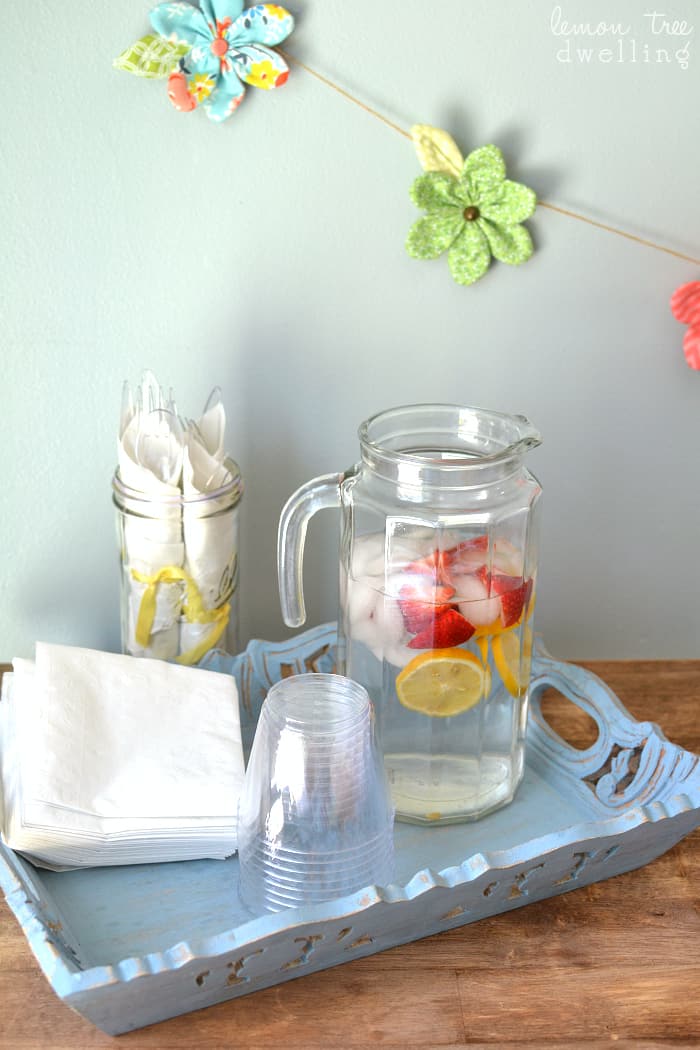 Now, of all the kinds of get-togethers I miss having, the ones I miss the most are the ones that involved mimosas! It used to feel so easy to get together on a weekday or weekend with friends and kids for breakfast… and while the kids napped, we'd sip on mimosas! Of course, that was back before we all had gaggles of kids and they all stopped napping…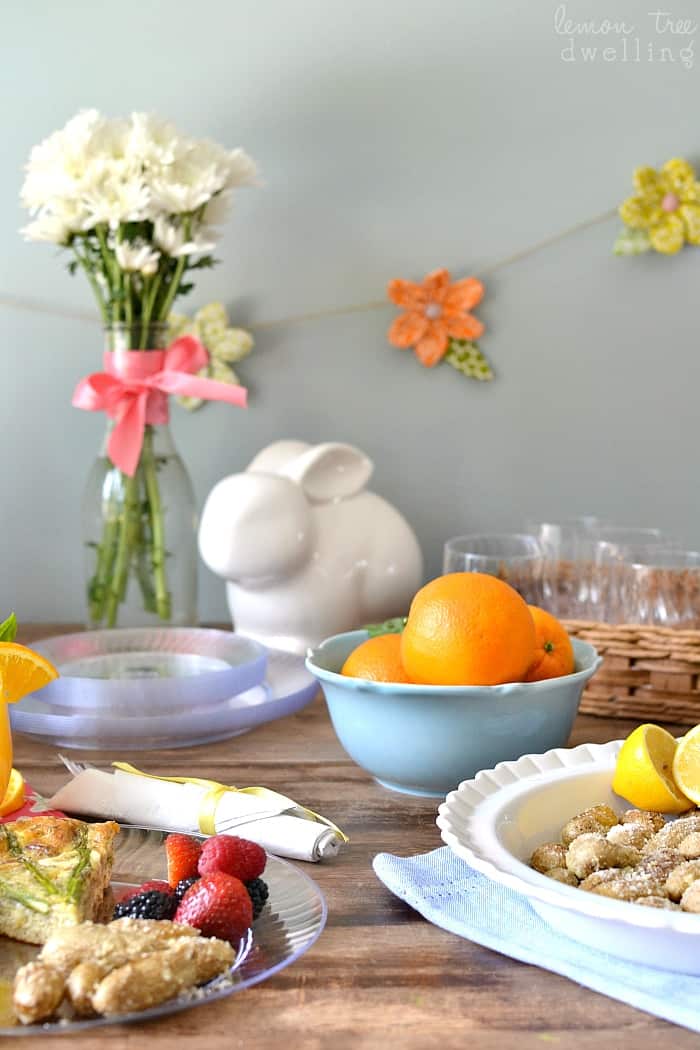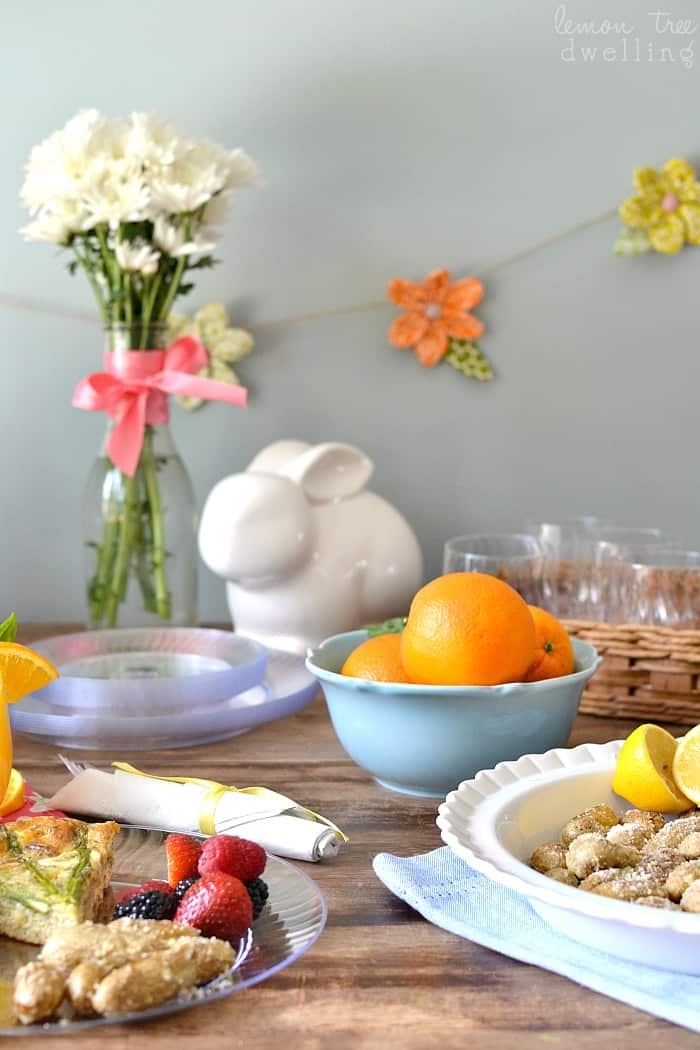 These days, if anything is going to feel easy, it's going to require some help. From some key players, like Chinet® Cut Crystal® plates, cups, cutlery, and, of course, wine glasses! I thought I'd take a walk down memory lane recently by hosting some "mommy time", complete with a delicious brunch and a fun new mimosa recipe. On the menu? Bacon, Swiss & Asparagus Egg Bake, Lemon Parmesan Roasted Potatoes, Lemon Basil Berry Salad, Lemon Coconut Quick Bread, Strawberry Lemon Ice Water, and Lemon Basil Mimosas! (Can you tell I'm on a lemon kick?) Everything came together nicely, and with the help of Chinet® Cut Crystal® products, it couldn't have been more beautiful. Or easy! Perfect for moms. Perfect for spring. Perfect for entertaining!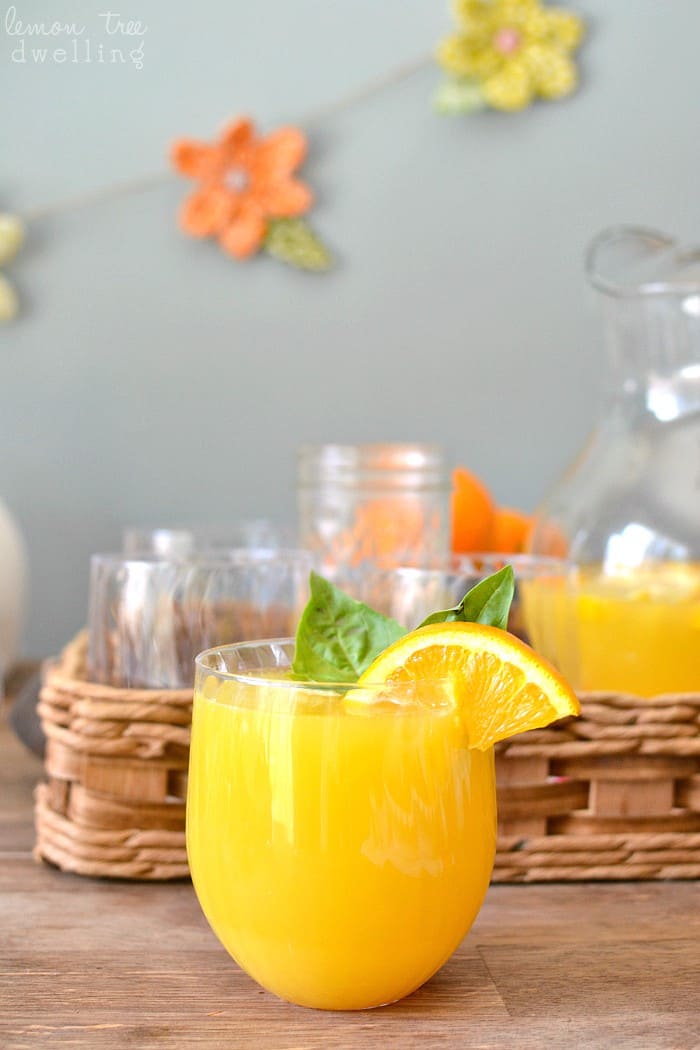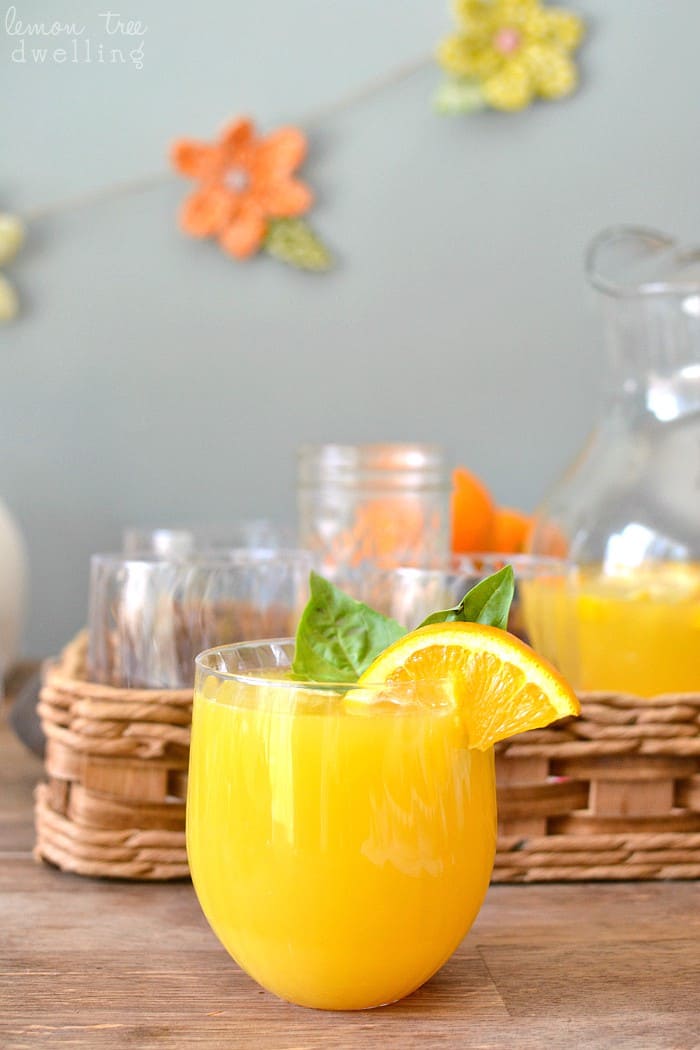 For more entertaining inspiration, check out the Chinet® Cut Crystal® website, where you can find tons of other inspired decoration, craft and recipe ideas to make your next gathering perfectly coordinated!
And now… how about a mimosa??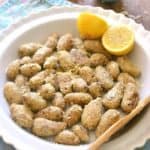 Lemon Basil Mimosas & Mommy Time with Chinet®
Ingredients
1

bottle dry champagne

about 3 cups

2 1/2

cups

orange juice

1/3

c.

lemon basil simple syrup

requires 1 c. water, 1/2 c. sugar, 1 whole lemon, 1 c. fresh basil

1

orange

for garnish,

1

lemon

for garnish

fresh basil

for garnish
Instructions
Prepare simple syrup by combining 1 c. water and 1/2 c. sugar in a small saucepan. Bring to a boil; once boiling,remove from heat and add juice of 1 lemon and fresh basil leaves.

Set aside to cool.

In a large pitcher, combine champagne, orange juice, and 1/3 c. cooled lemon basil simple syrup.

Garnish with orange and lemon slices and fresh basil.
You might also enjoy these brunch recipes!