This Baked Oatmeal is creamy, delicious, and packed with blueberry flavor! A simple and hearty breakfast for those cold mornings. Best of all, it's ready in under an hour and feeds a crowd!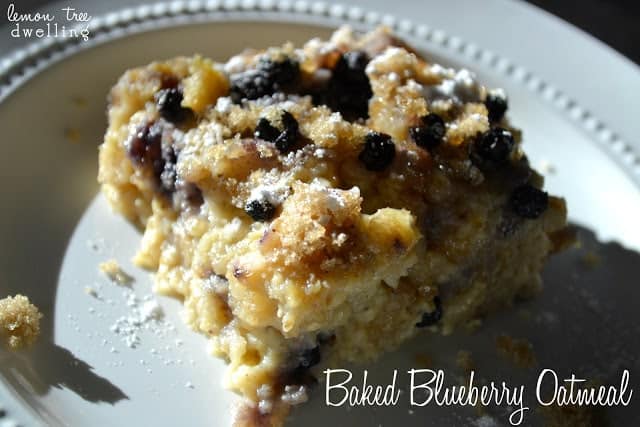 Jorden is off all this week, which means a different pace at our house. PJs until noon, lots (and lots…) of family time, a chance to sleep in (ha! yeah right), and… the thing I'm most excited about… yummy breakfasts! Not having to shuffle a husband and kiddos out the door means more time for the most important (and most delicious) meal of the day!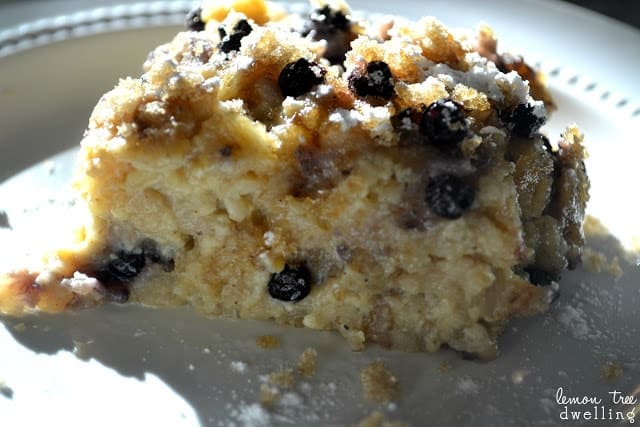 Baked Oatmeal – so Yum!
The only downside is that I have to be the one to make it… (boo)… which is why I LOVE recipes like this one. Anything I can prepare the night before is an automatic keeper…(tasting good is just a bonus 🙂 That way, when morning comes, all I have to do is pop it in the oven and enjoy my morning coffee. Perfect.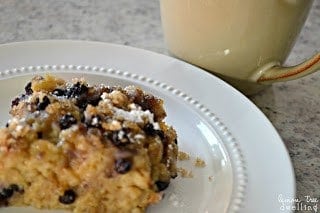 I ran across a recipe for the Chancery Restaurant's Baked Oatmeal a while ago, and tweaked it when I made it for my family this week. Here goes: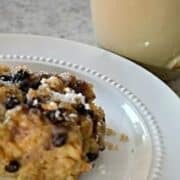 Baked Blueberry Oatmeal
Ingredients
3

cups

old-fashioned rolled oats

6

cups

milk

1 1/2

cups

packed brown sugar

1

tsp

salt

3

eggs

beaten

2

cups

frozen blueberries

1/2

cup

chopped pecans

Garnishes: milk

brown sugar, powdered sugar
Instructions
Combine oats, milk, brown sugar, salt & eggs in a large saucepan. Mix well; simmer over medium heat, stirring regularly until thickened, 15-20 min.

While oatmeal cooks, grease a 9x13 inch pan and preheat oven to 350 degrees.

When oatmeal is thick, add blueberries & pecans and stir to evenly distribute. Pour oatmeal mixture into prepared pan and bake 30 minutes or until oatmeal is set.

For each serving: Place a portion of oatmeal in a bowl and top with warm milk, brown sugar & powdered sugar.
If you love blueberries for breakfast try my Blueberry Pie Smoothie.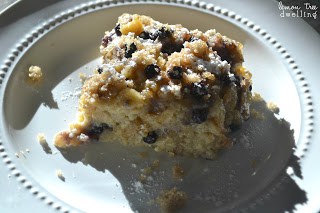 Don't forget to like us on Facebook.