This Lemon Basil Berry Salad makes the perfect side dish for any meal! Fresh mixed berries with lemon basil simple syrup is simple, elegant, and delicious!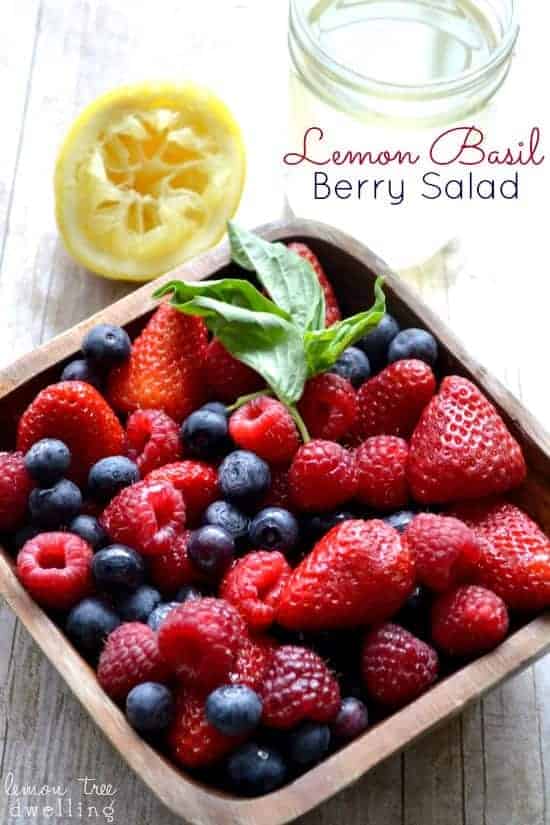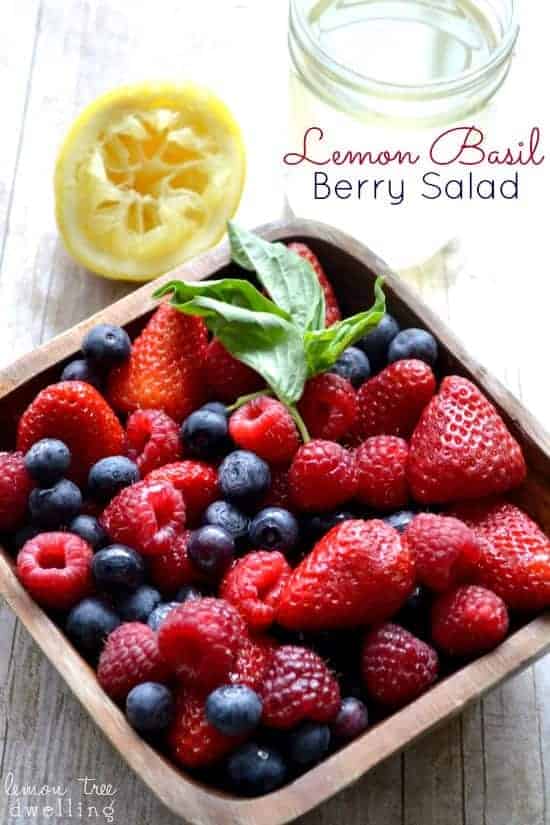 Anyone who knows me would tell you that my kids are little spitfires. They are smart and sassy and have opinions of their own….which is both entertaining and exhausting! They keep me on my toes with the things they say and do, and there are (many) times I swear their attitudes and understandings are wildly disproportionate to their age. But every now and then, something happens that reminds me they are just kids, after all….and can still be easily influenced (or manipulated) if need be!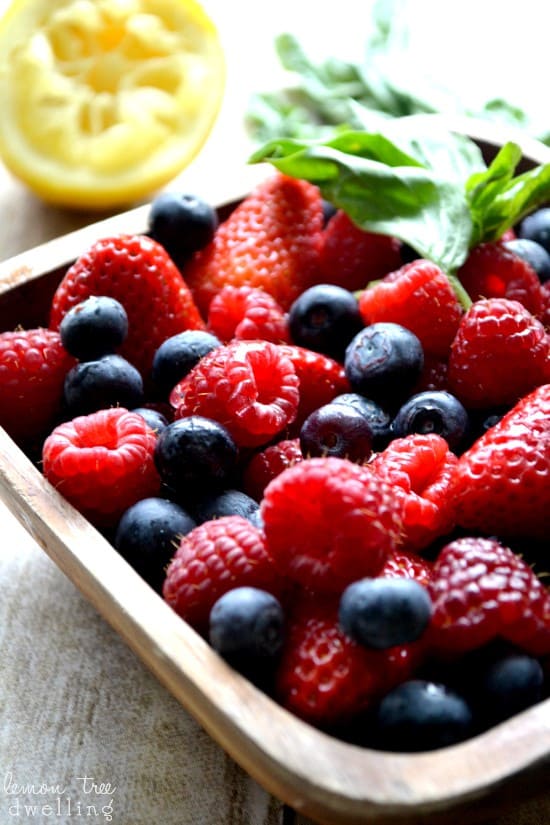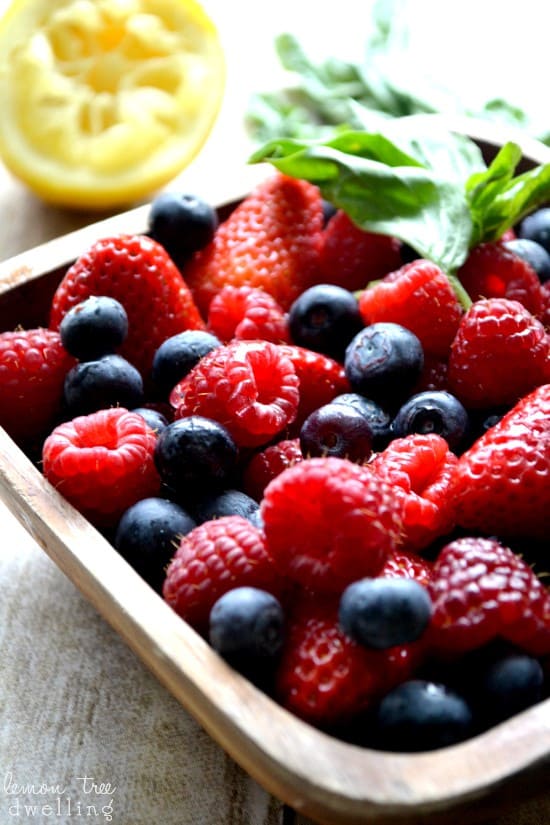 We had one such experience just the other day, as we were finishing up dinner. It had been a day packed with treats, so I told the girls they could have fruit for dessert. To sweeten the pot, I said I'd add a little whipped cream on top – a sure winner. They eagerly agreed! We got out the cantaloupe and divided it into little bowls, and then started topping it with a squirt of whipped cream. And, wouldn't you know, the whipped cream I had promised was nearly gone…there wasn't even enough for a tiny little dollop in each bowl.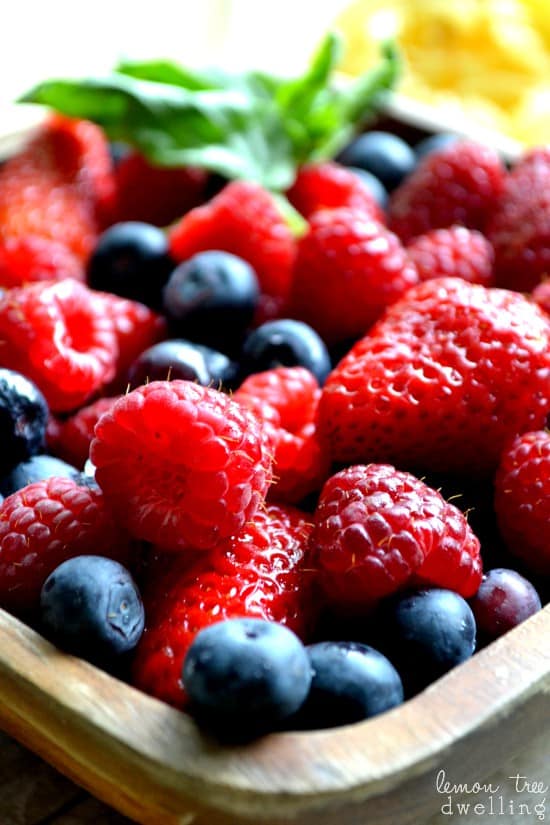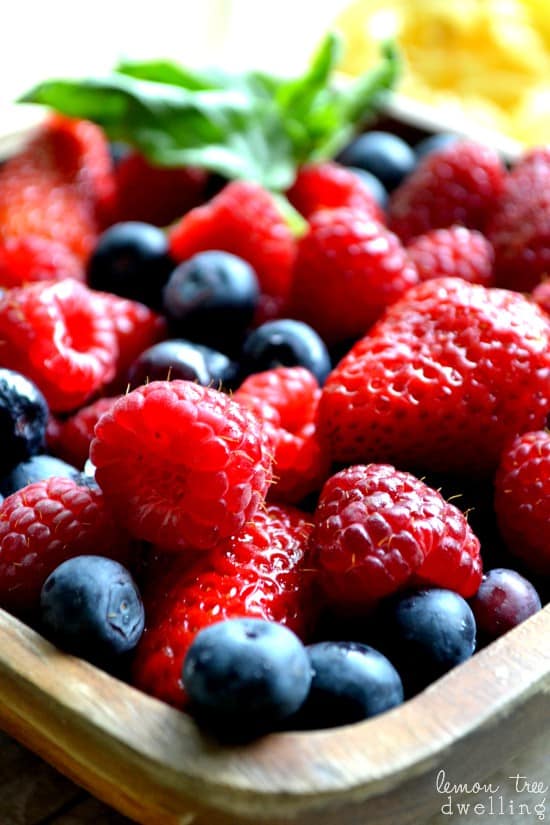 Now, you'd think since one of the girls is only two, this wouldn't be a problem. Especially since she was still eating her dinner at the time! But she was all over it! The second she saw her plain old fruit, she complained! It was time for me to put on my quick-thinking mom hat….so I ran to the cupboard and found some sprinkles. And in my most convincing voice, I asked, "Nora…! Do you want SPRINKLES on top instead??"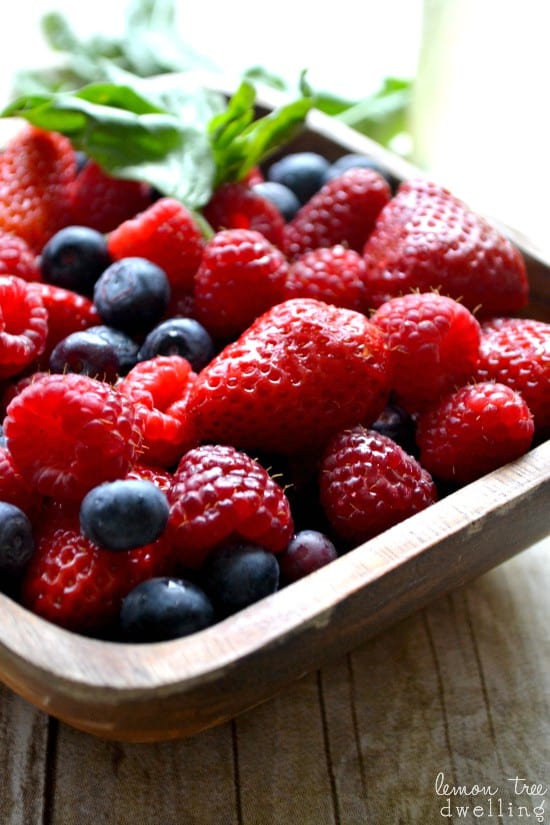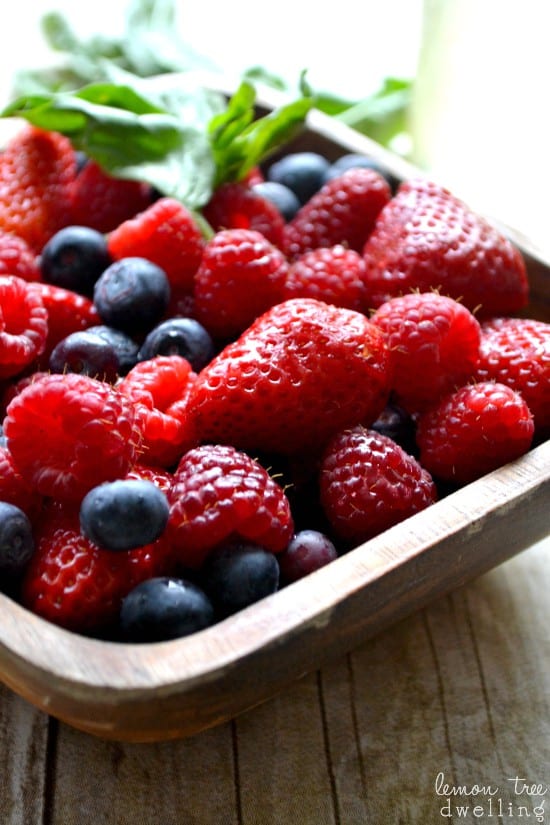 We all paused, waiting for her to answer. Because this type of thing can go one of two ways! There is always a good chance her disproportionately large attitude will show itself, and all our good intentions will come crumbling to the ground. BUT. This time, it worked! "Yay!! Sprinkles!!!!" she said. And a couple shakes later, she was good to go. Crisis averted….at least for the time being.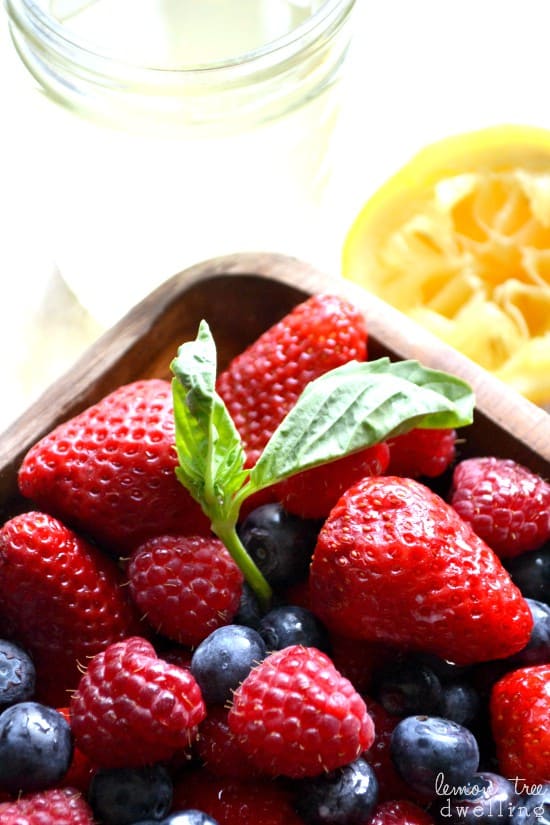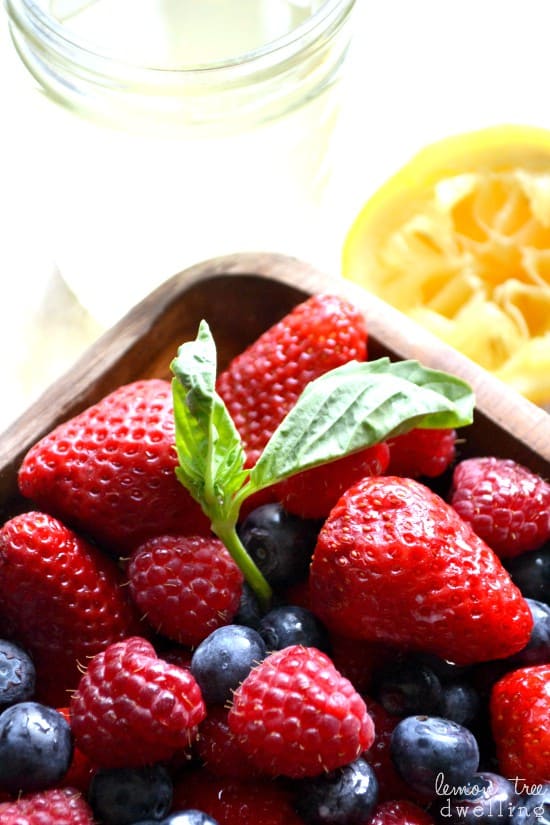 It's amazing what whipped cream or sprinkles can do for kids' feelings about fruit. My kids always like it, but as a SNACK (fruit is NOT dessert!) This Lemon Basil Berry Salad is kind of the adult version of cantaloup with sprinkles. It sweetens the pot with the delicious flavors of lemon and basil….just enough to take fruit from a breakfast food to a mouthwatering treat! And you won't even have to trick yourself into eating it!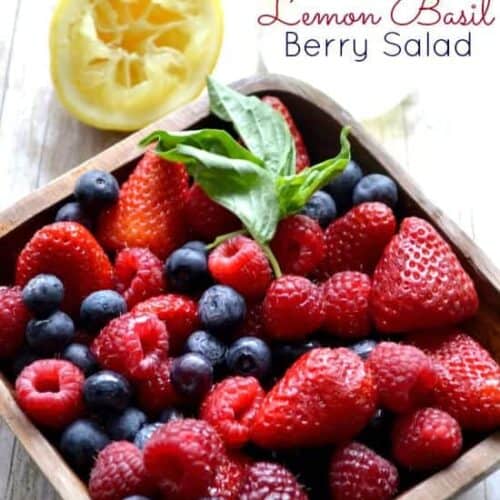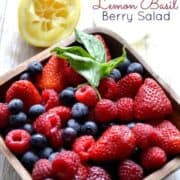 Lemon Basil Berry Salad
Ingredients
Salad
1

c.

fresh strawberries

1/2

c.

fresh raspberries

1/2

c.

fresh blueberries
Lemon Basil Simple Syrup
1

c.

water

1/2

c.

sugar

1

c.

fresh basil leaves

1

lemon
Instructions
Prepare simple syrup by bringing water and sugar to a boil; once boiling, remove from heat, stir in fresh basil leaves and juice of 1 lemon, and cool completely.

Combine berries in a small bowl.

Add 2 Tbsp. lemon basil syrup (or more to taste).

Store simple syrup in a glass jar in the refrigerator. Remove basil leaves prior to storing.
Looking for more delicious berry recipes?