This Lemon Raspberry Coffee Cake is perfect for spring! Packed with the delicious flavors of fresh lemon and raspberries, this coffee cake is sure to become a brunch time favorite!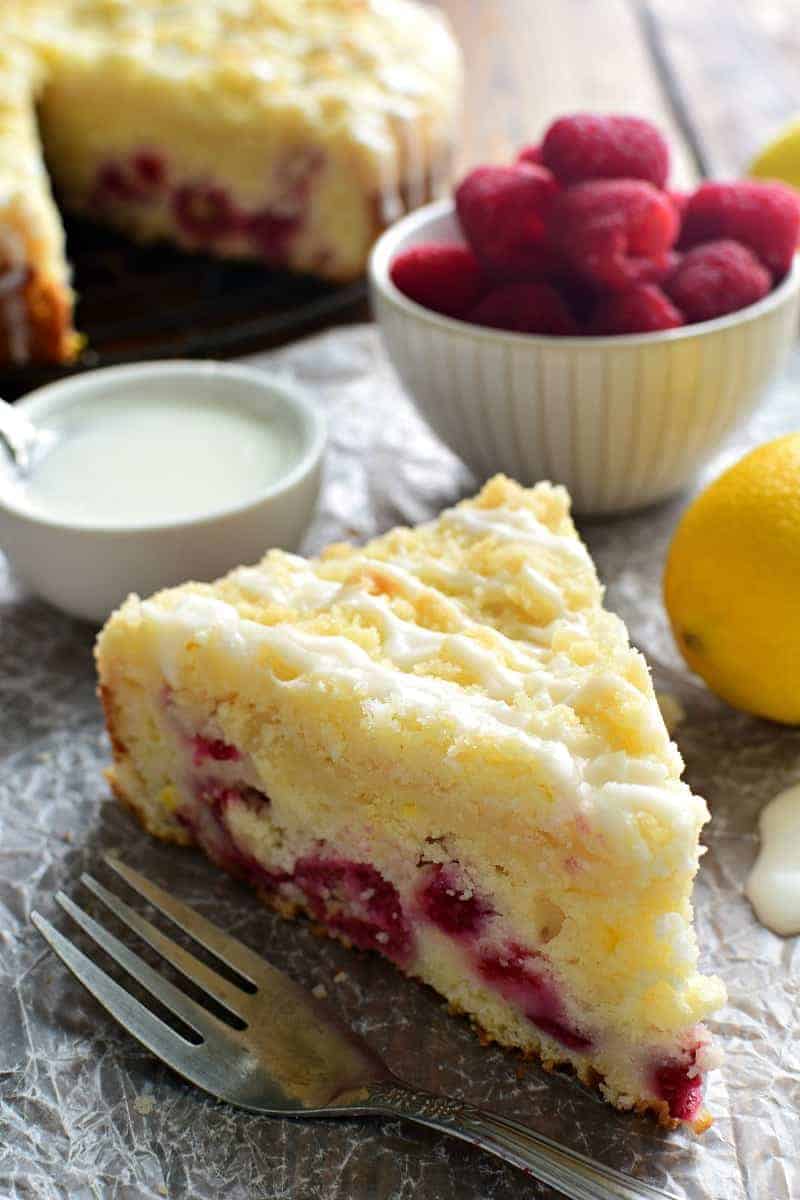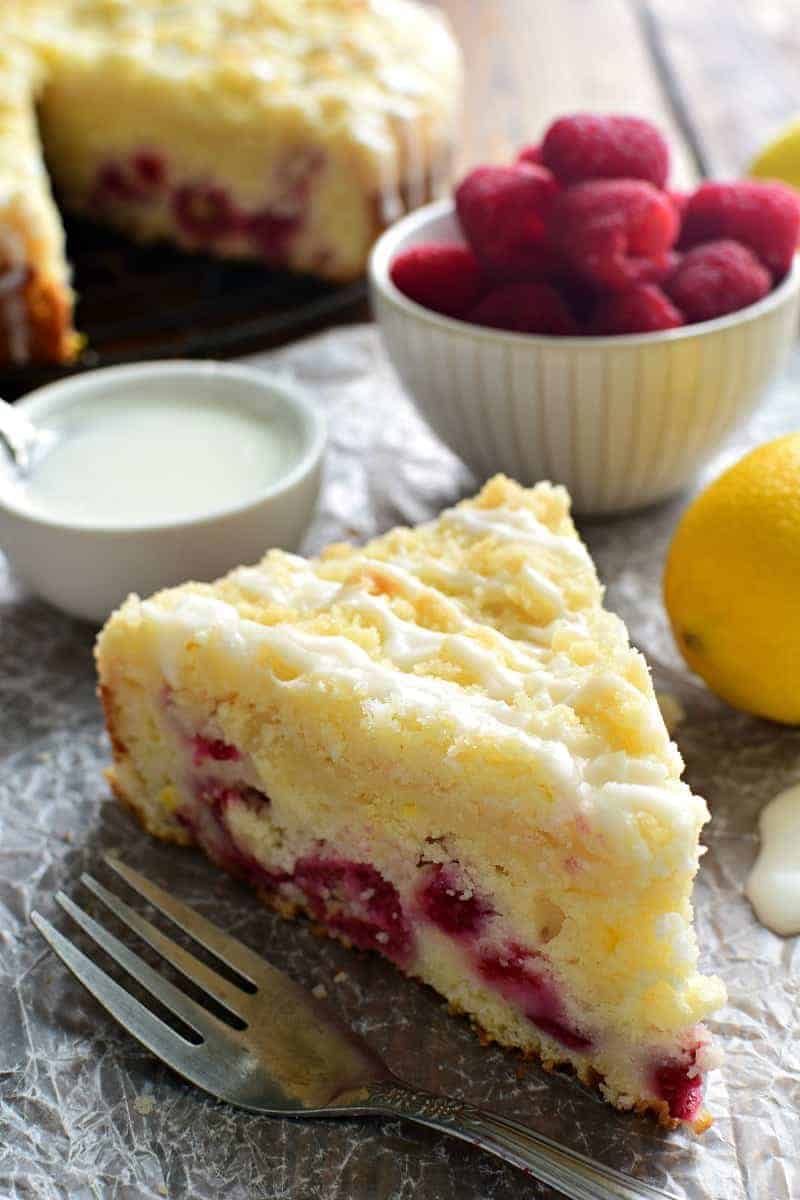 Do you ever think about your "ideal day"? How you would spend it? Who you would be with? Where you would go? What you would EAT?? Because I think about it a lot….ha! Probably because I can't remember the last time I got to plan an entire day just for myself. But I dream about it….and when the time comes, I can guarantee I'll have the BEST DAY EVER! Starting, of course, with breakfast.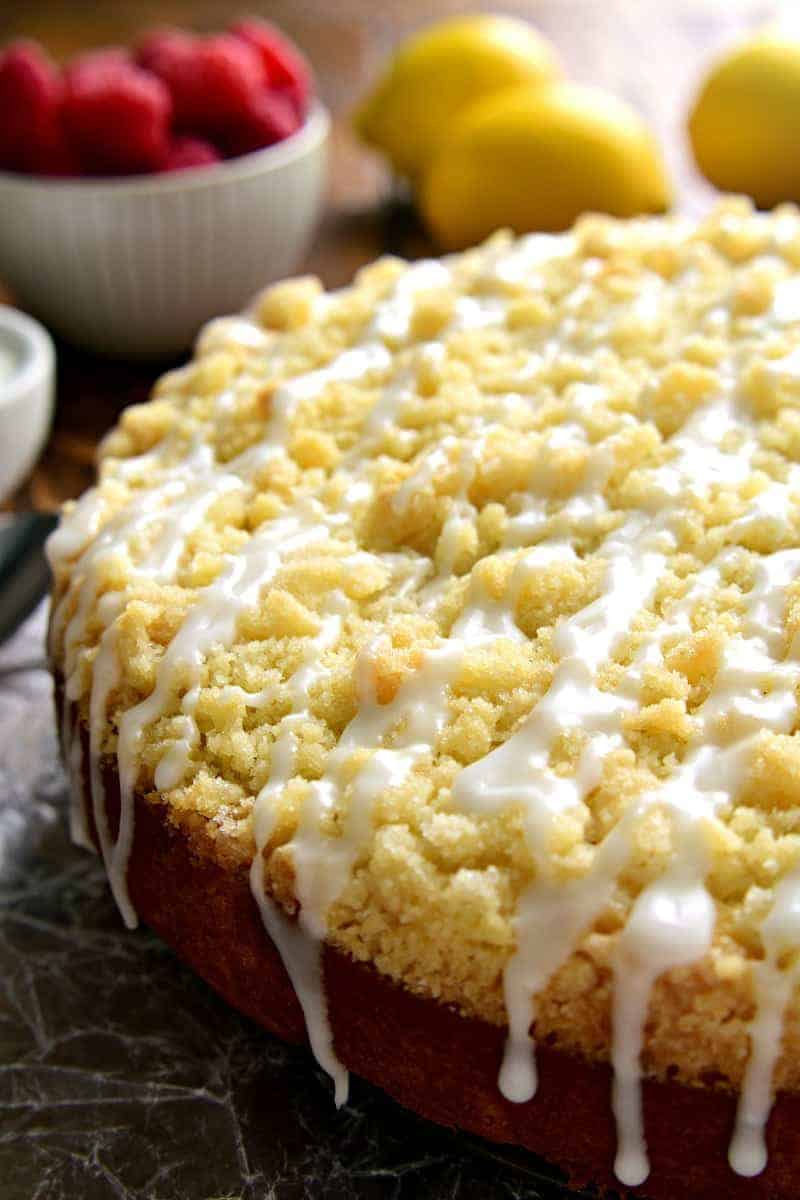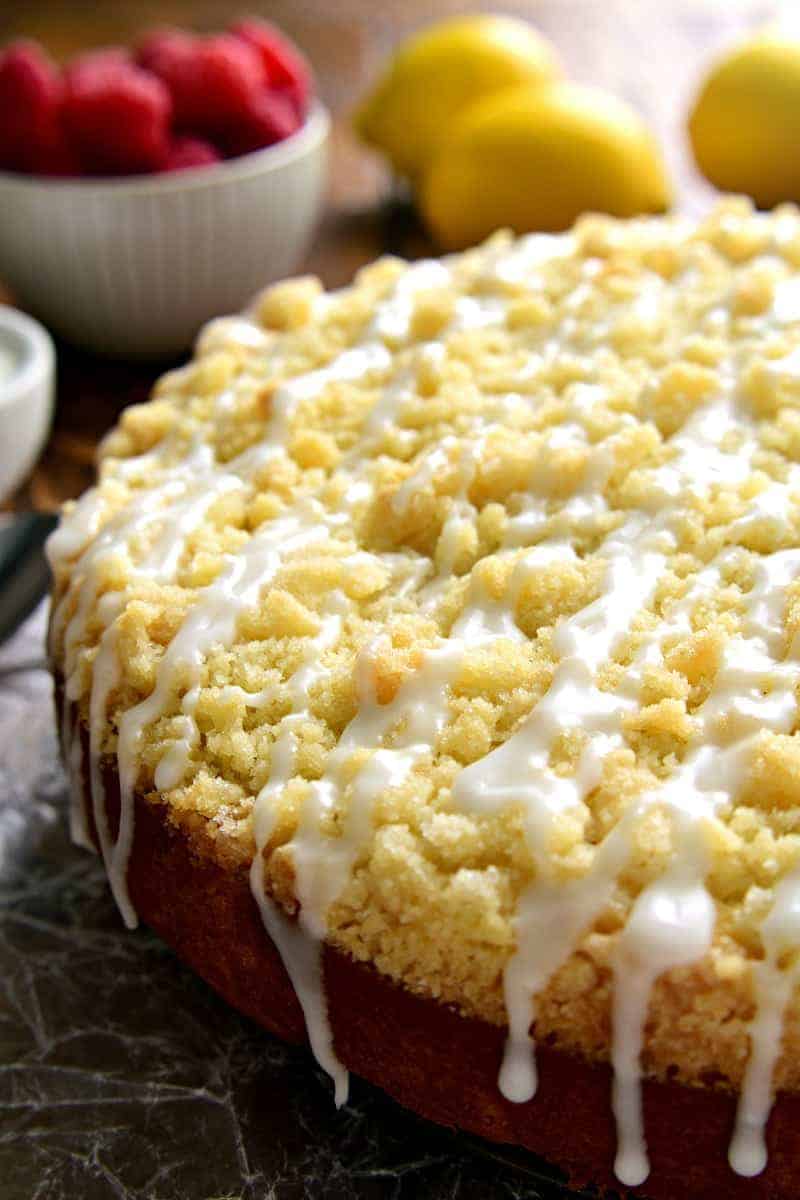 I'm not sure what it is about breakfast that I love SO MUCH, but I really do love it. I love going out to breakfast with friends, getting together for breakfast with family, and making a big weekend breakfast at home. It feels like the perfect way to start the day….or the weekend!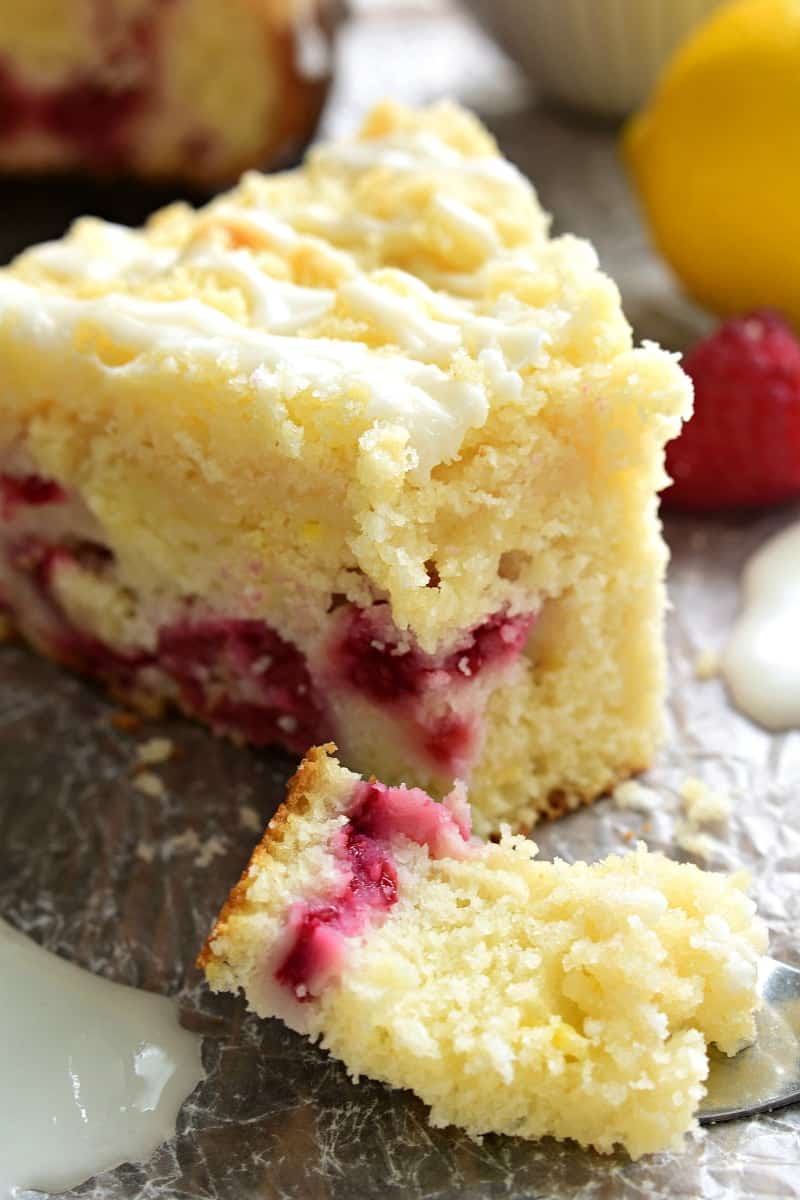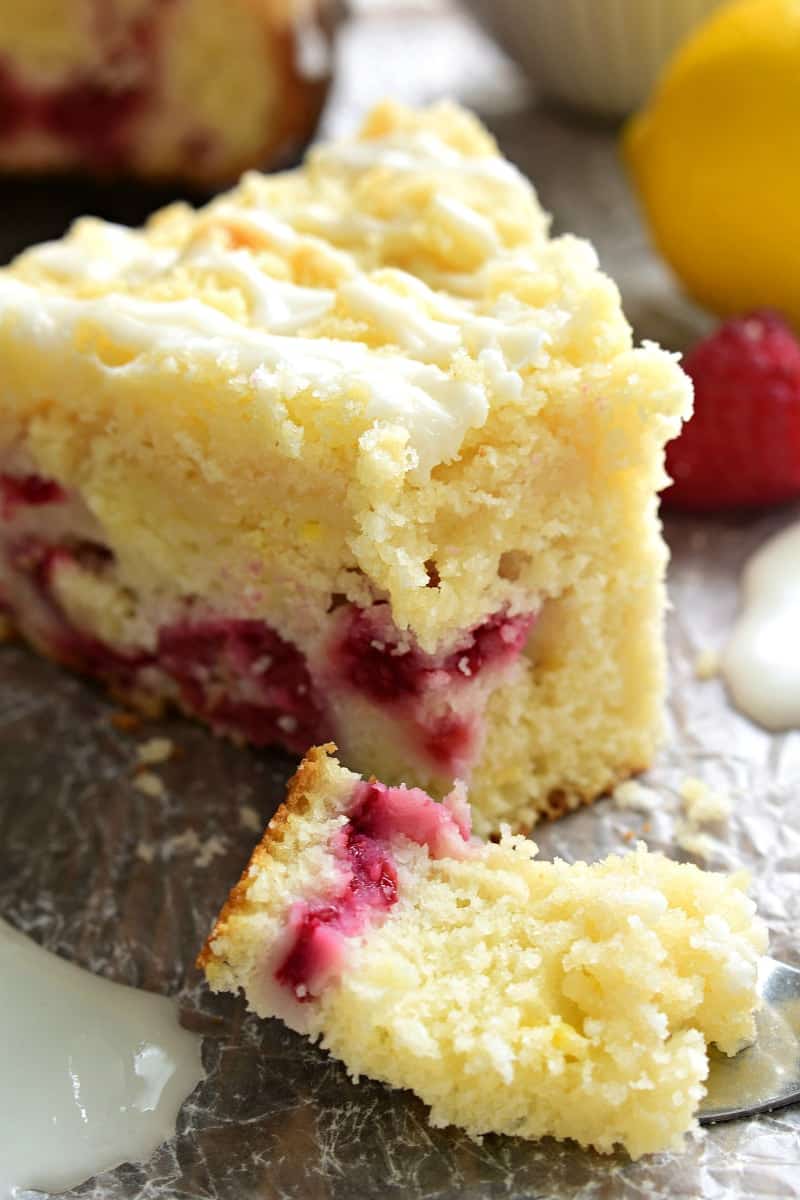 Lemon Raspberry Coffee Cake – A lemon dream
Of course, in my ideal breakfast, there are certain things that would definitely need to be on the menu. Like Lemon Parmesan Roasted Potatoes and Quiche Lorraine Bites and Lemon Basil Berry Salad. And definitely, most definitely, this Lemon Raspberry Coffee Cake. I've had a lot of coffee cakes in my day, but believe me when I say this is my FAVORITE. Because it's moist and flavorful and streusel-y and amazing. And…lemon + raspberry. You really can't go wrong.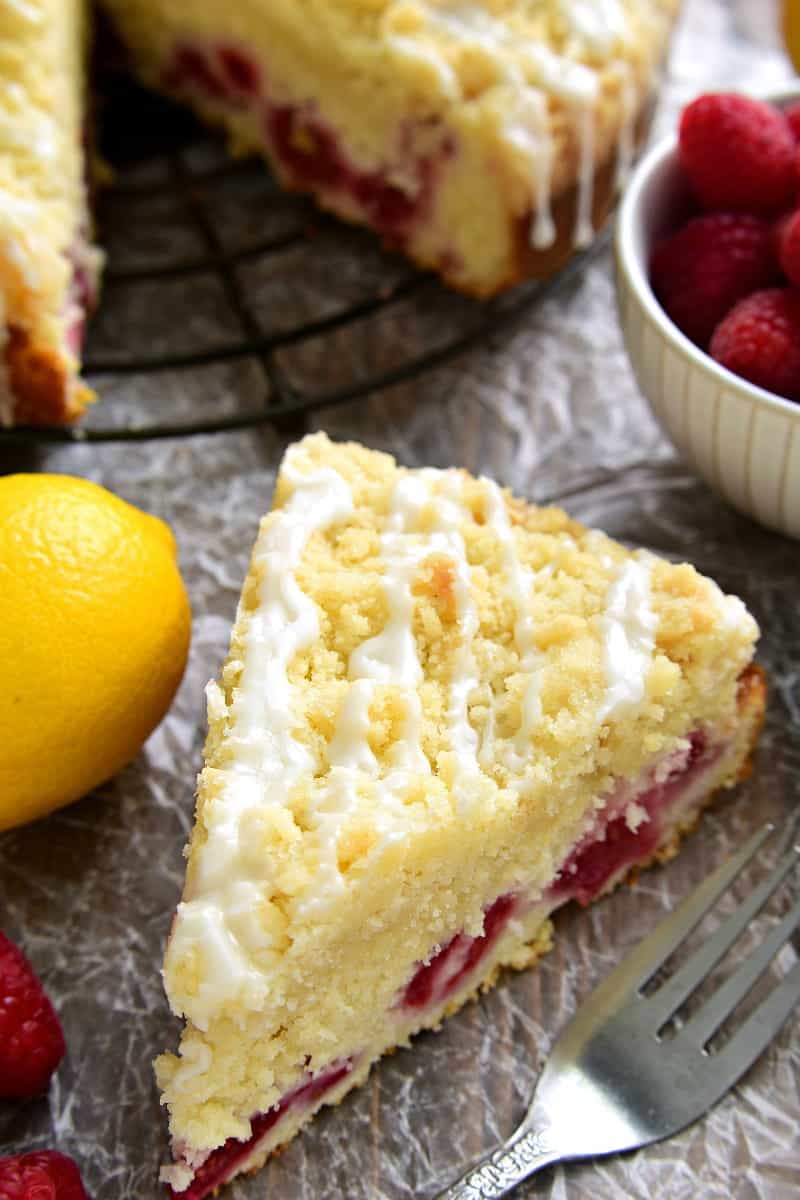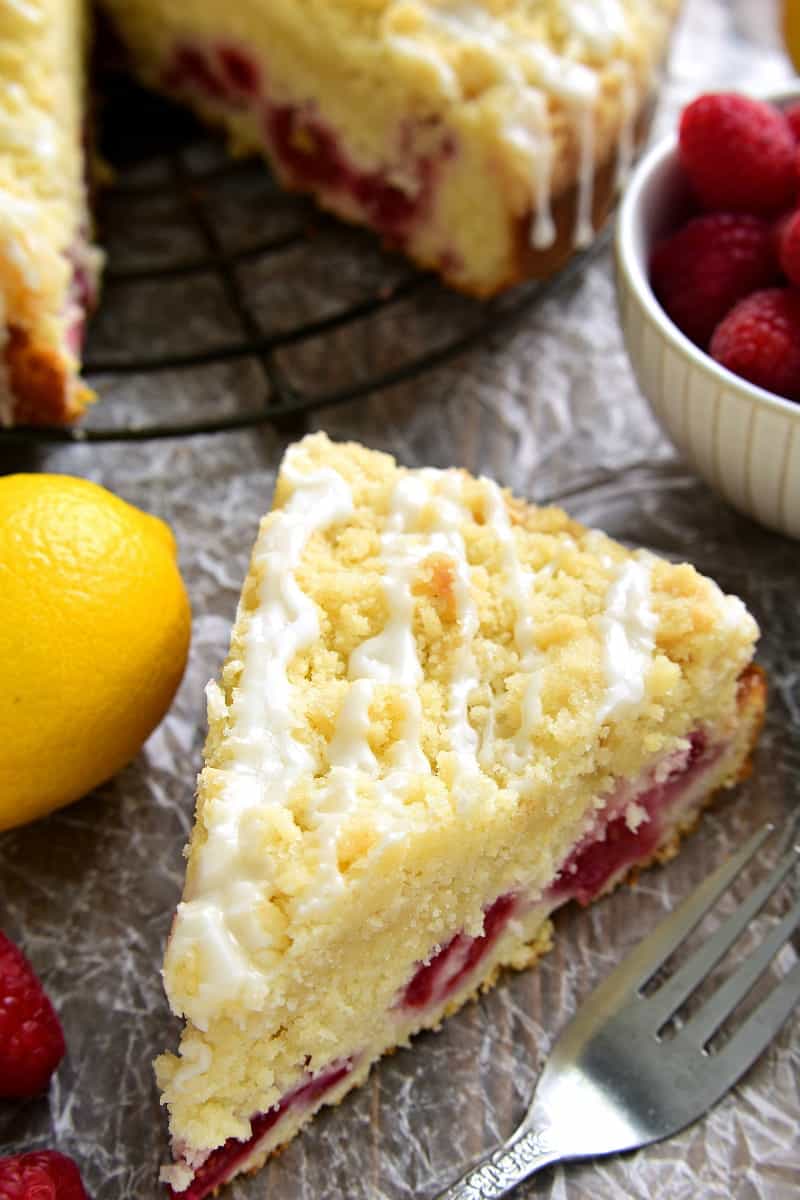 If you love lemon, this coffee cake is for you. If you love raspberry, this is for you too! And if you love breakfast as much as I do, you simply MUST try this Lemon Raspberry Coffee Cake. Because…well…it's perfect. And a necessary addition to any "ideal" day.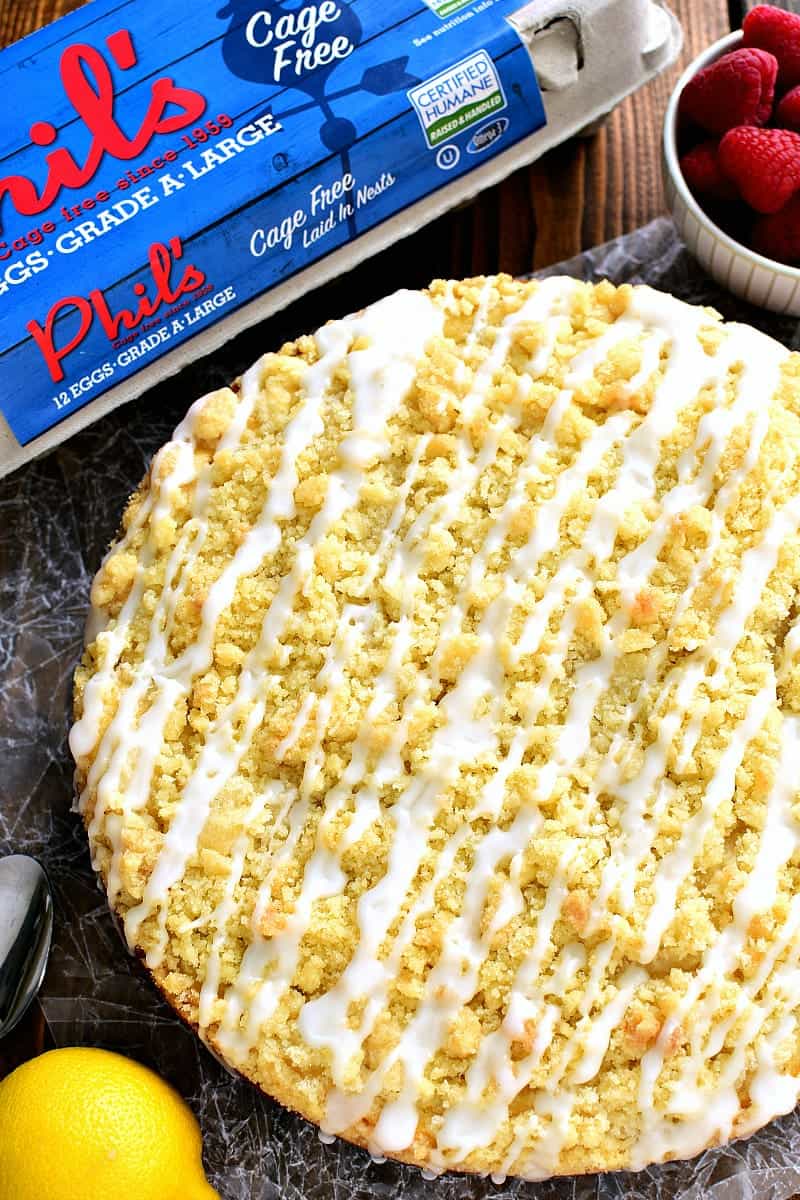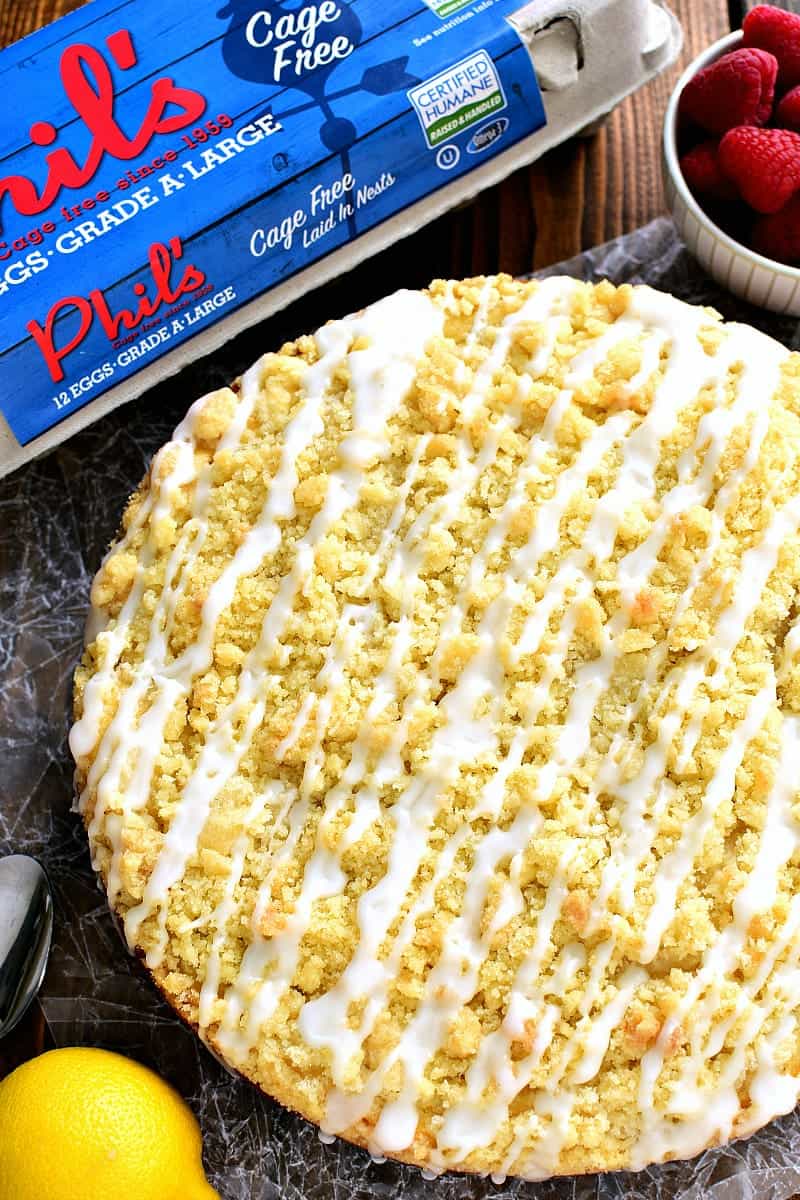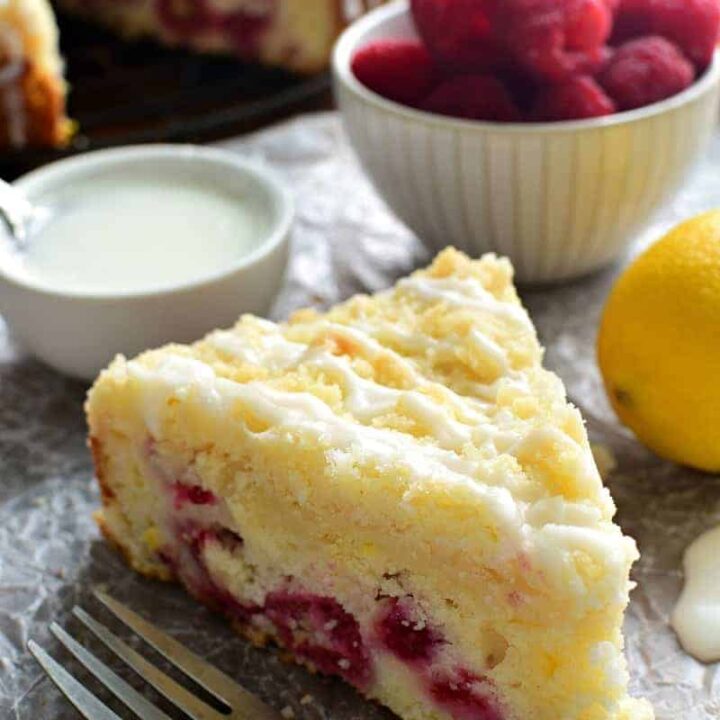 Lemon Raspberry Coffee Cake
Ingredients
Coffee Cake
2 cups all purpose flour
2½ teaspoons baking powder
1/4 cup milk
¾ cup sugar
½ cup sour cream or plain Greek yogurt
¼ cup butter, softened
1 large egg
2 Tablespoons lemon juice
1/2 teaspoon lemon extract
1 Tablespoon finely grated lemon peel
1 1/2 cups fresh or frozen raspberries
Crumb Topping
1 cup sugar
⅔ cup flour
6 Tablespoons softened butter
Glaze
½ cup powdered sugar
1 Tablespoon lemon juice
Instructions
Preheat oven to 350 degrees.
In a medium bowl, combine 2 cups flour and baking powder. Set aside.
Beat 1/4 cup milk, ¾ cup sugar, ½ cup sour cream, ¼ cup butter, egg, lemon juice, lemon extract, and lemon peel until creamy. Add dry ingredients and mix just until blended.
Fold in raspberries
Spoon batter into a greased 10 inch springform pan and sprinkle with crumb topping (see below).
Bake at 350 degrees for 45 - 50 minutes.
Remove from oven and cool at least 20 minutes in pan before removing.
Combine ingredients for glaze and drizzle over cooled coffee cake.
Crumb Topping
Combine 1 cup sugar and ⅔ cup flour in a bowl.
Cut in 6 Tablespoons butter until mixture is crumbly.
Nutrition Information:
Yield:

12
Serving Size:

1 grams
Amount Per Serving:
Calories:

367
Total Fat:

12g
Saturated Fat:

7g
Trans Fat:

0g
Unsaturated Fat:

4g
Cholesterol:

48mg
Sodium:

196mg
Carbohydrates:

60g
Fiber:

2g
Sugar:

36g
Protein:

6g