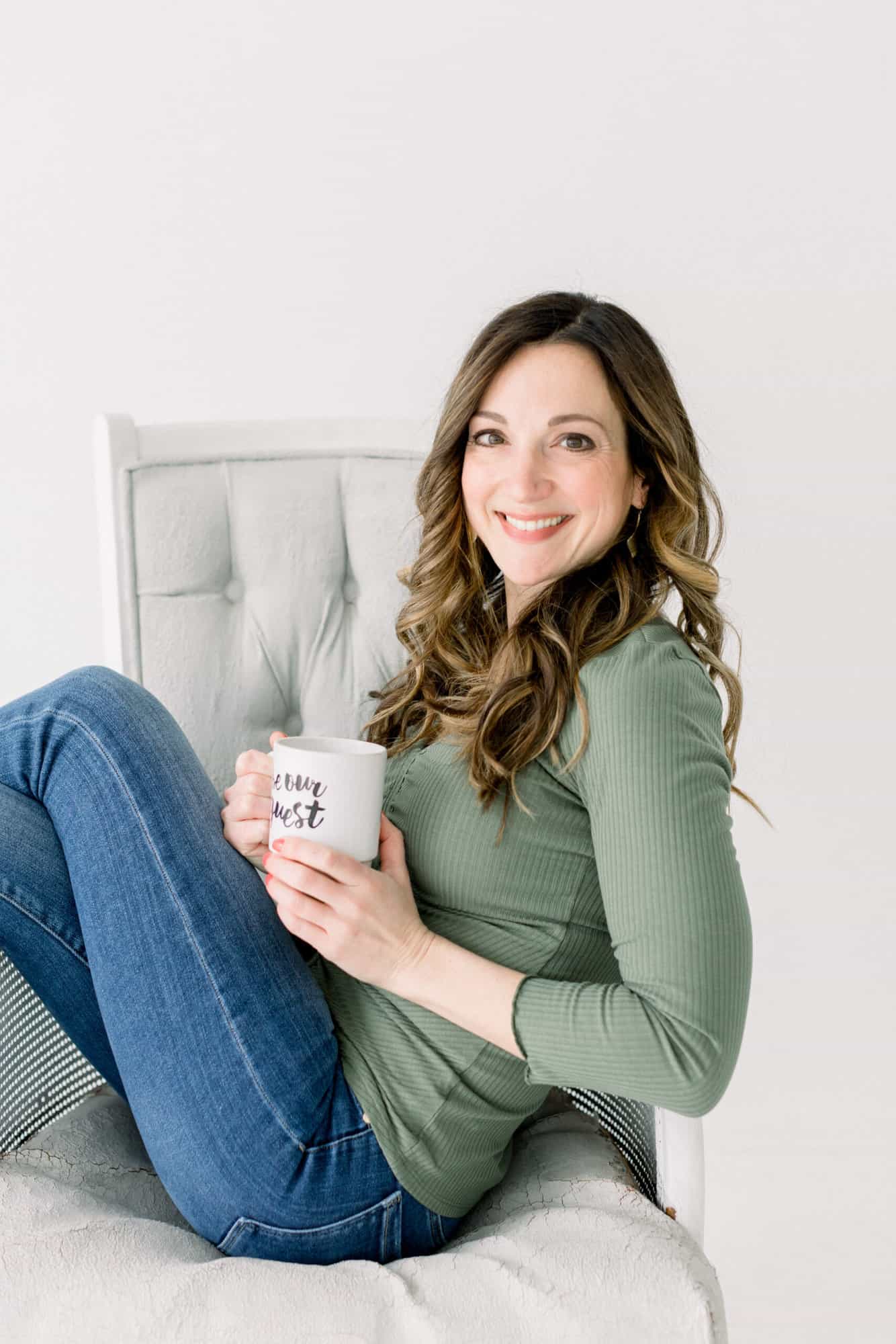 Hi, I'm Cathy… lover of coffee, wine, sushi, and all things delicious. I'm so happy you're here! My goal is to share my love of food with you and to offer you recipes that make entertaining family and friends fun and easy.
I was born and raised in the Milwaukee area and still live there today. Despite the cold winter months, it really is a great place to live. It's the perfect size, it has great bars and restaurants and theaters, the people are warm and genuine, and we definitely know how to do summer.
As for my background, I was a high school teacher for 8 years before starting Lemon Tree Dwelling back in 2012. My goal at the time was to have a hobby….something to distract me from the three small children I stayed home with at the time. I've always loved to create, and blogging quickly became the perfect outlet for me. I love using what I have to create something delicious. I love being inspired by ingredients and dreaming up flavor combinations. And I love sharing my love of food with the people around me.
Fast forward 10 years, and these these days blogging is much more than a hobby. It's a way of life. It's a full time job, and a job I absolutely adore. I'm so happy you decided to stop in, and I'd love for you to make yourself at home here. Curious about how Lemon Tree Dwelling got its name? Well….here's the story:
How Lemon Tree Dwelling got its name:
Six years ago we made the decision to trade in our cozy (tiny) beloved first home for a much larger one with greater potential and room to grow into. Despite the struggling housing market, we sold our home in under a month and thus began the grueling hunt for a new place to call home. Long story short, we quickly grew desperate and started viewing anything and everything that might possibly fit even a small percentage of our ever-dwindling criteria. And then along came this gem:
Straight out of 1965, this house had been so neglected that only six pictures of it were available online. Four of them were of the exterior. In terms of our criteria, it had the four bedrooms and two+ bathrooms we were looking for. It had two separate living spaces, a finished basement, and a decent-sized yard. All of which had remained untouched since 1965. Yet, somehow (sheer desperation? stupidity? wait – I'm ruining the surprise) it captured our hearts and we made the move.
Fast forward to two weeks post-move in and our realization that WE HAD BEEN DUPED! We had bought a LEMMMONNNN!!!! Non-functional windows, cave-like darkness, water issues, more water issues, a non-working fireplace, a forest of a yard…..oh, and the fact that it hadn't been touched since 1965!!
Oh, beloved house, why did we abandon you?????
Fast forward once more to today: soooooo much has changed in just over a year! We have cleared the forest, poured a patio, laid down sod, gotten new windows, put in new floors, painted the woodwork, knocked out cabinets, gotten new counter tops, added patio doors, replaced the appliances, re-sided and re-roofed the house! I couldn't ask for more.
And yet….I do. I still get house envy. I still have days where I wake up and miss my beloved first house and wonder why we bought this one and not another one that was nicer and newer and not such a money pit.
And then, if I'm lucky, I have moments like I had recently…when I look around and realize it's not about whose house is biggest or newest or nicest…it's about making the most of the space you call home and filling it with people and things that make you happy…like the little lemon tree that sits on my kitchen windowsill. The one that my husband harassed me about endlessly when I brought it home from a garage sale.
Whenever I see it, I smile. I love everything about it. And I am reminded that, although my house may be a lemon, lemons can really be quite pretty.
Feel free to contact me with questions or comments at lemontreedwelling@gmail.com. I'd love to hear from you!