Bacon, Swiss and Asparagus Egg Bake is a delicious crust-less dish that's loaded with delicious flavors. This is a perfect Easter brunch dish that will have you thankful for spring!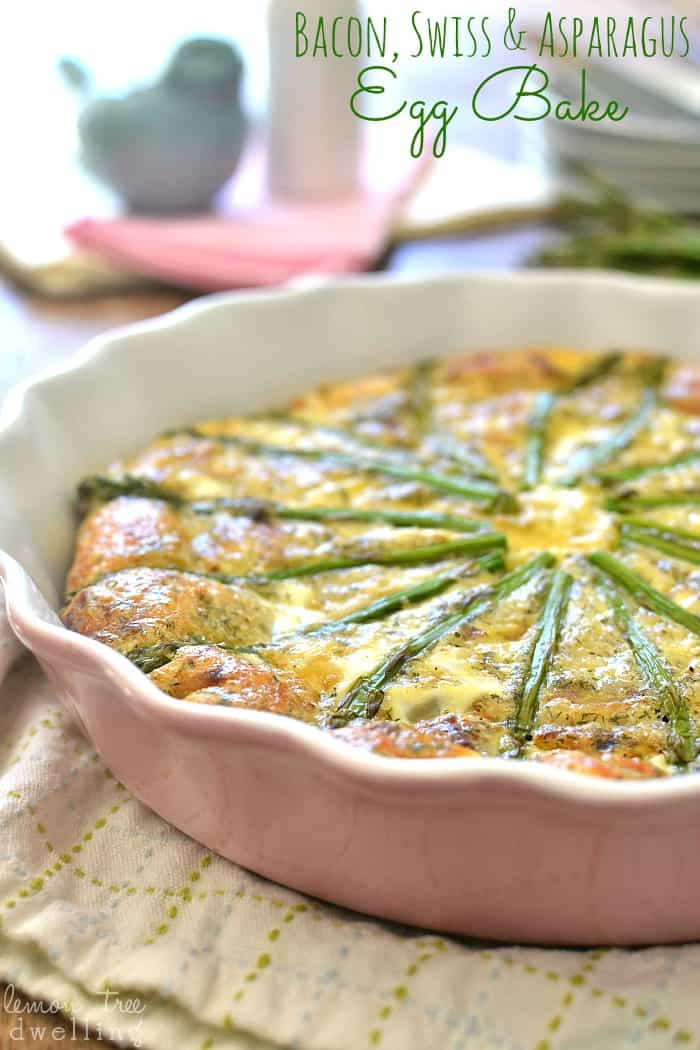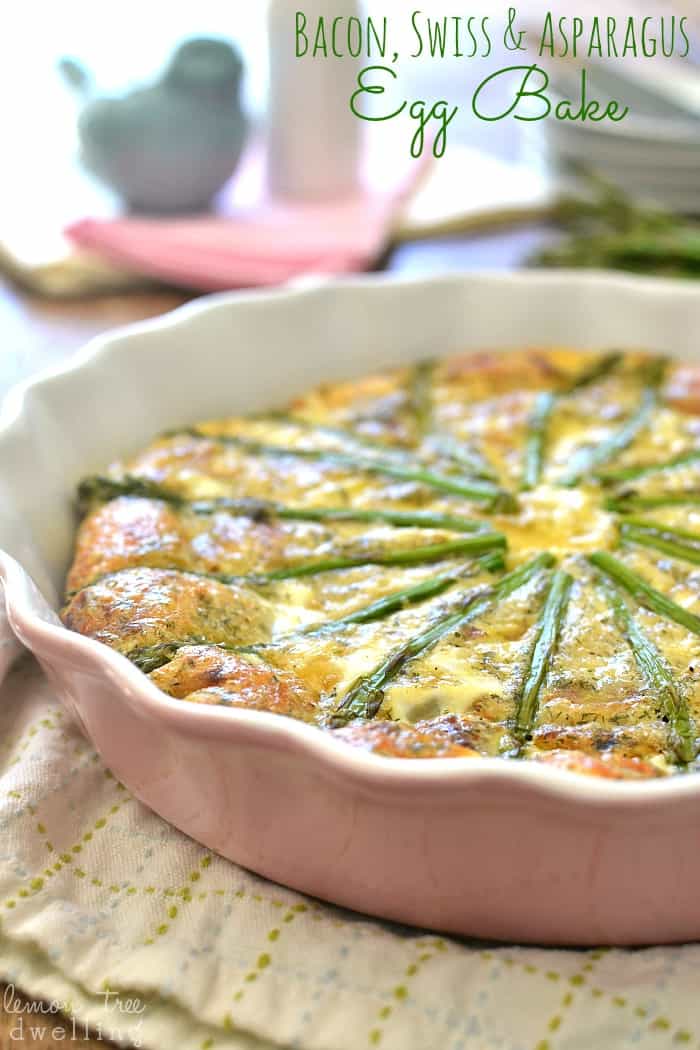 I ran across a quote on Instagram the other day that could not have been more true. It said, "All happiness depends on a leisurely breakfast." I don't know if I've ever talked to you before about my love of breakfast…..but it's deep! Breakfast is my favorite meal of the day!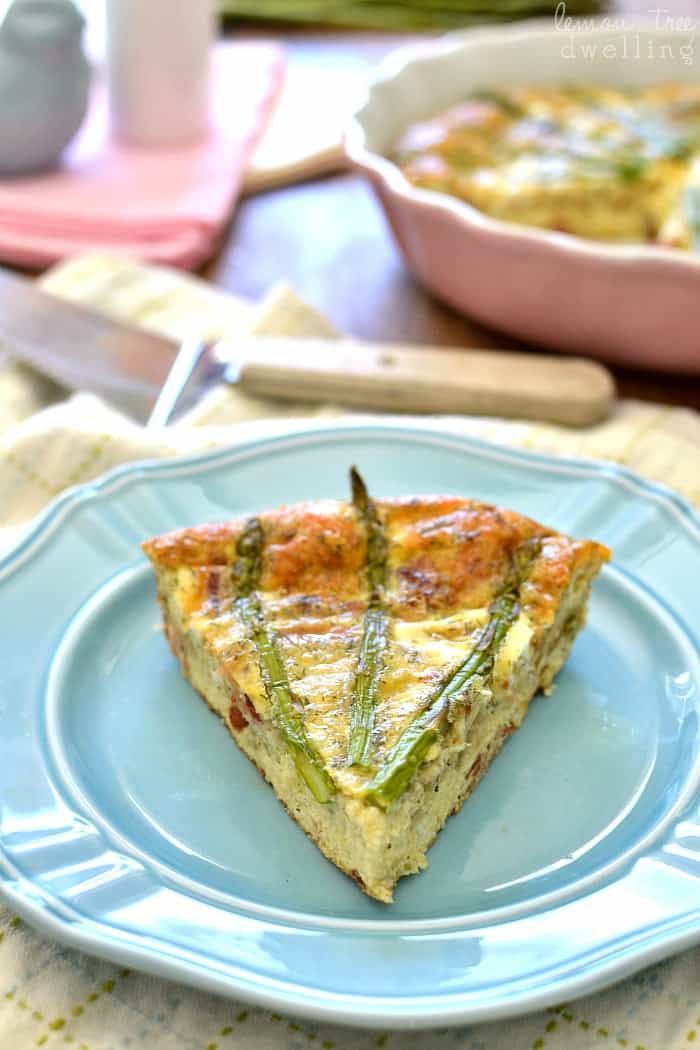 I'm not sure where my love of it started – if it's because of the food or the coffee or the company or simply the fact that it's such a rare occurrence in everyday life…..but I would trade almost anything for a big, delicious, leisurely breakfast.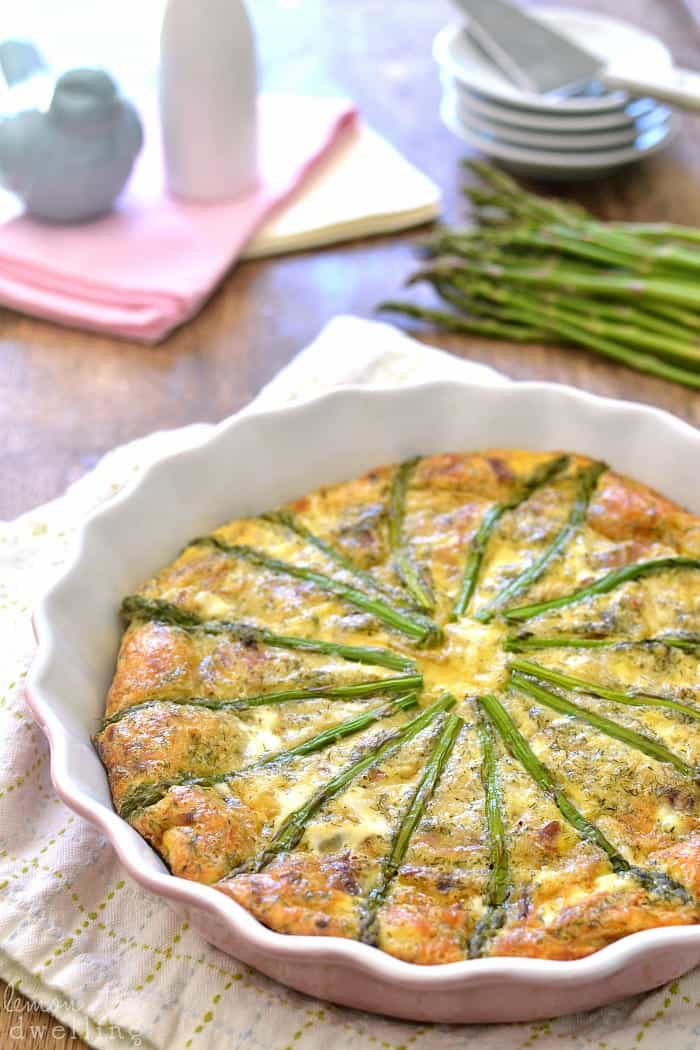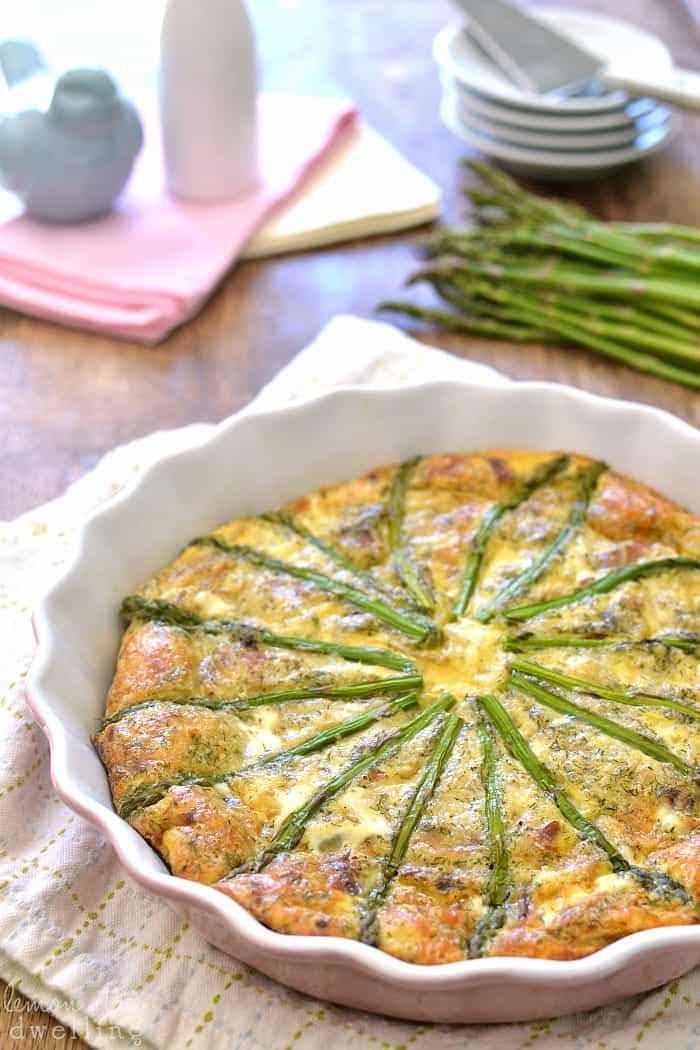 As for the menu? Well, the basics would always be the same: egg bake, potatoes, coffee cake, fruit, yogurt, coffee…..and, if I'm lucky, mimosas. As for the specifics, though? Well, the possibilities are endless!
Bacon, Swiss & Asparagus Egg Bake – An Easter Classic
This egg bake is actually based on another recipe I fell in love with a long time ago – one that calls for tomatoes and mozzarella and Parmesan cheese. It's been my go-to recipe ever since! One of my favorite things about it is the fact that it's crust-less…..which means I can enjoy more of the coffee cake (or bread, or muffins, or cinnamon rolls) without feeling weighed down at the end of it! Because the last thing I need to get in the way of my love affair with brunch is too many carbs!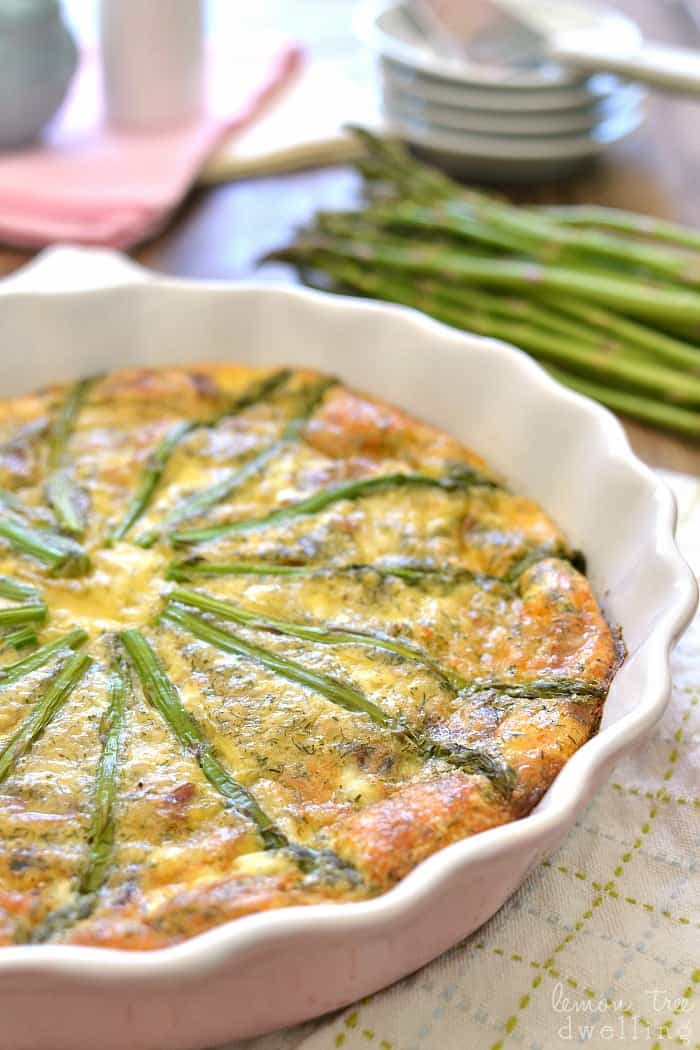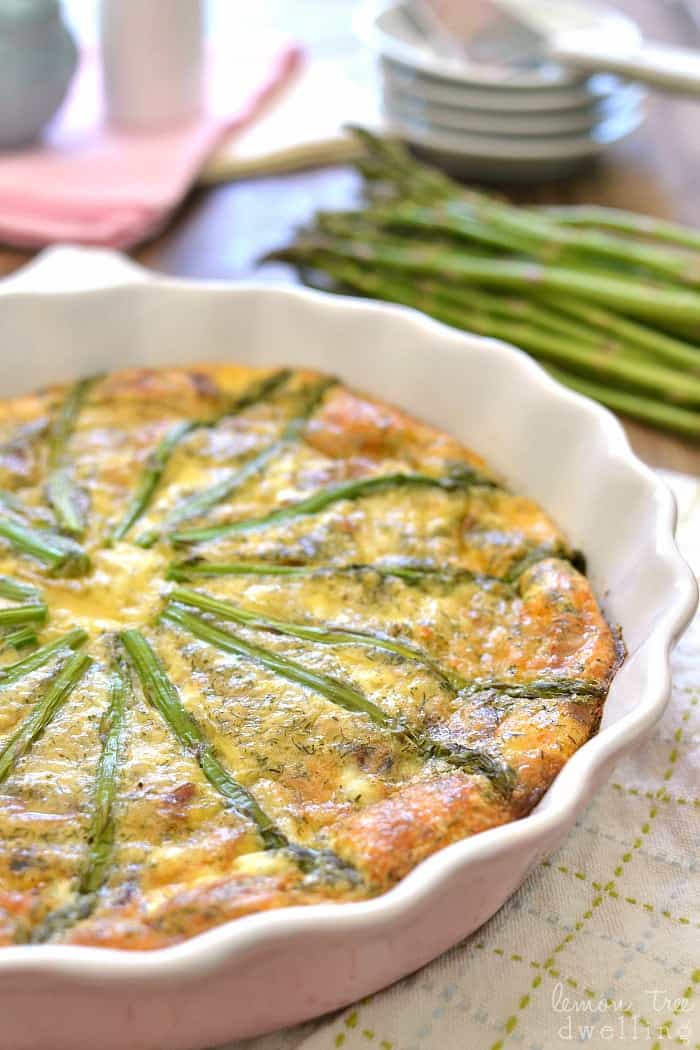 So…..do you have any brunch plans coming up? If you don't, you should! Because you definitely need an excuse to try my favorite egg bake. I have the feeling it just might become your favorite, too!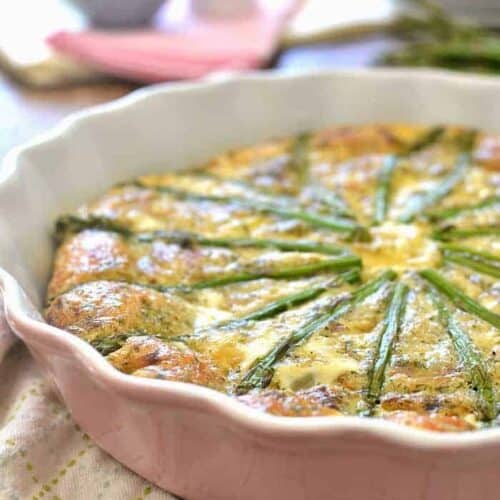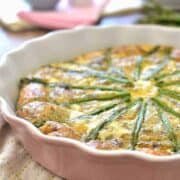 Bacon, Swiss & Asparagus Egg Bake
Ingredients
6

pieces

bacon

cooked and crumbled

1

c.

chopped onion

1

Tbsp.

olive oil

5

eggs

5

egg whites

1

c.

milk

2

Tbsp.

flour

5

oz.

Swiss cheese

2

cloves

garlic

1

tsp.

dried dill

1/2

tsp.

pepper

1/2

tsp.

salt

1

small bunch fresh asparagus

trimmed
Instructions
Heat 1 Tbsp. olive oil in a medium skillet. Add onion and cook until tender; add cooked, crumbled bacon and heat through.

In a large mixing bowl, combine eggs, egg whites, milk, and flour and mix well.

Stir in garlic, dill, salt, pepper, and cheese.

Add onion and bacon from skillet and stir to combine.

Pour into a greased 10 inch pie plate or similar sized baking dish.

Top with trimmed asparagus as desired.

Bake at 350 degrees for approx. 45 minutes or until golden brown and puffed up.

*Recipe adapted from Family Circle's Bacon & Egg Pie