A simple recipe for simple syrup in any flavor – a delicious addition to lemonade, iced tea, or any of your favorite summer beverages!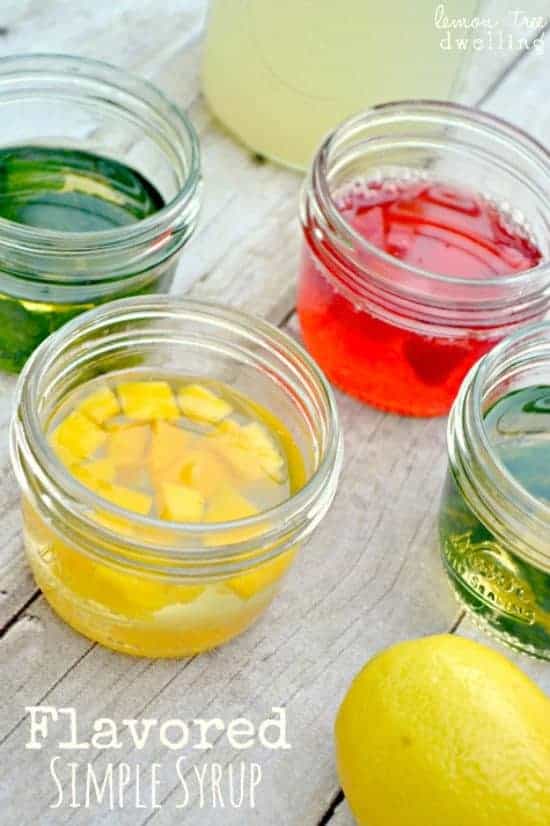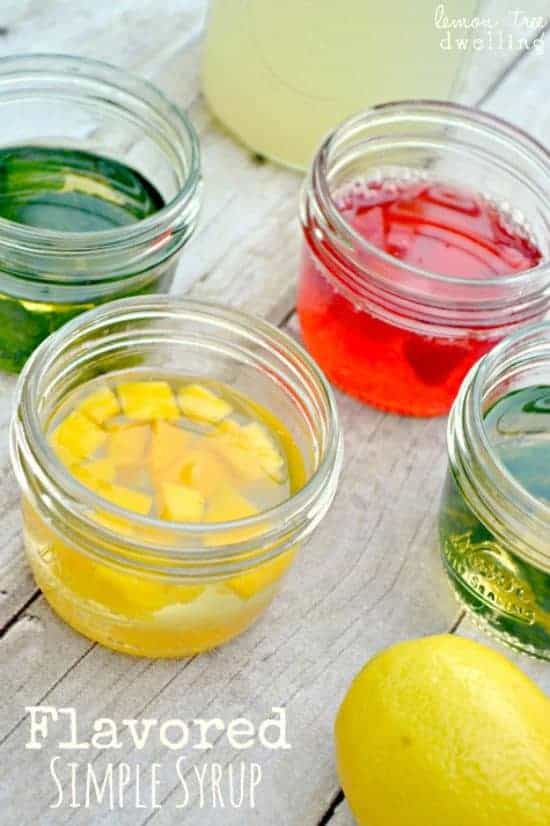 If I'm being honest, one of my FAVORITE parts of summer is the drinks! I know that might sound silly….but I'm actually serious! All winter long we exist on coffee, tea, hot chocolate, and (if we're lucky) a little bit of water….and then summer comes around, and it's like a whole new world opens up! Smoothies and sparkling sodas and iced teas and lemonades….all cold and sweet and deliciously refreshing. And the best part of all? You can make them whatever flavor you want – naturally – with the addition of flavored simple syrup!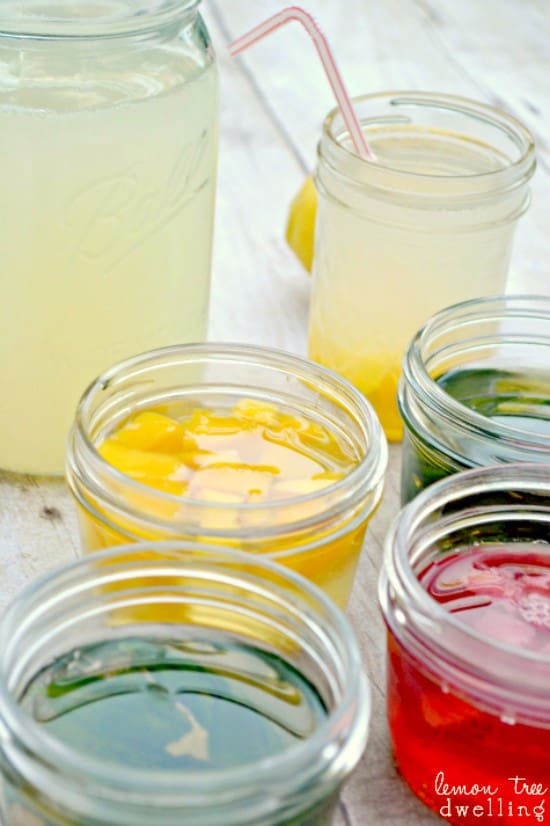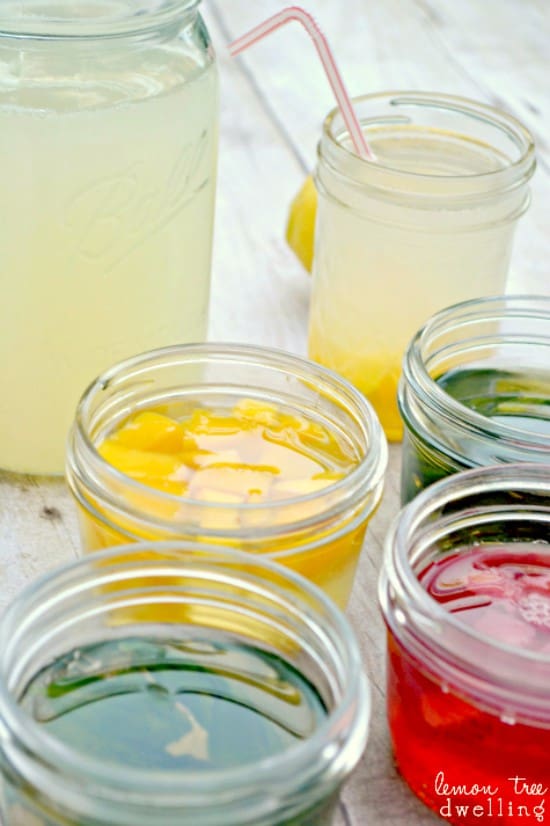 I was first introduced to flavored simple syrup at a restaurant called Houlihan's that we used to frequent with our good friends Lisa and Nathan (you might know Lisa from Wine & Glue….if you don't, you should stop by for a visit!) At the time, we had three kids between us…and Houlihan's had some amazing happy hour specials. It quickly became our FAVORITE place….and despite the dirty looks we often got from older patrons who were trying to enjoy a quiet early dinner and didn't appreciate our three children crying and yelling and throwing things (sadly, only a slight exaggeration)….we quickly became regulars!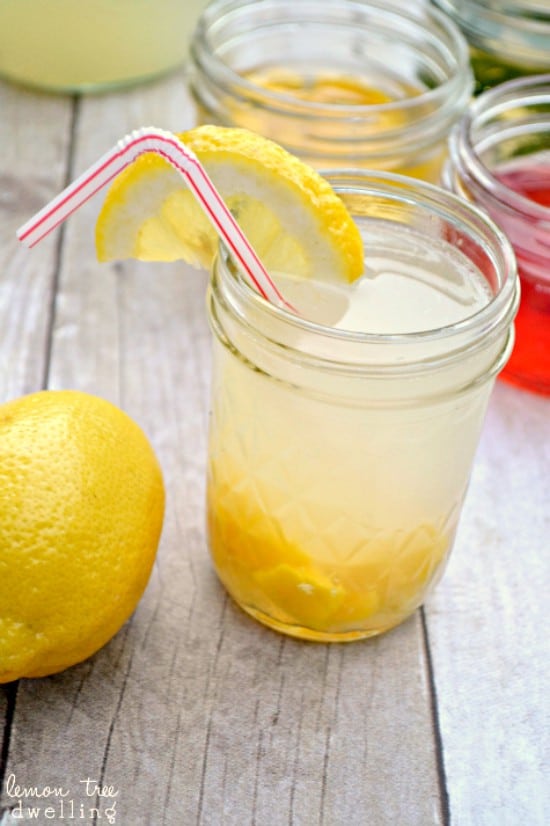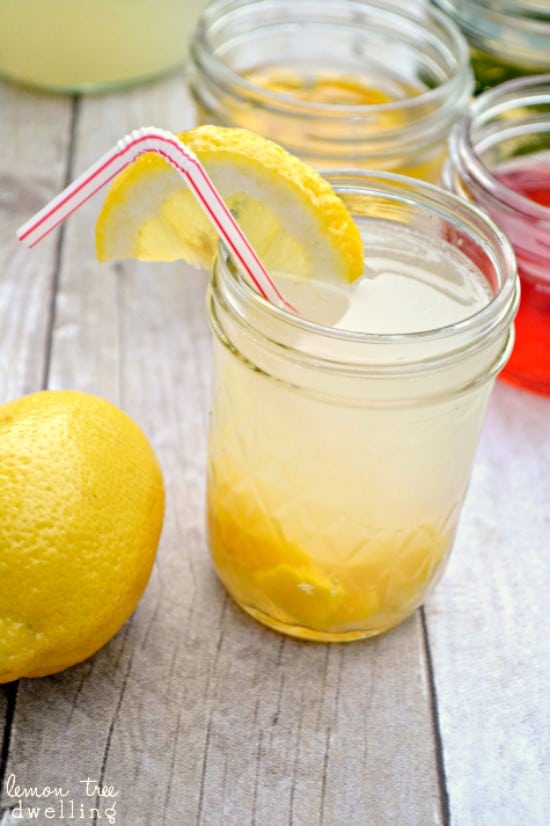 And….like all regulars do….we ordered the same things every time we went! A couple kids' meals, a handful of appetizers to share, and a delicious drink (or three!) for each of us. They had every flavor of simple syrup you could imagine….and a delicious drink menu that was as creative as it was long….which made this mama mighty happy. Dirty looks and all.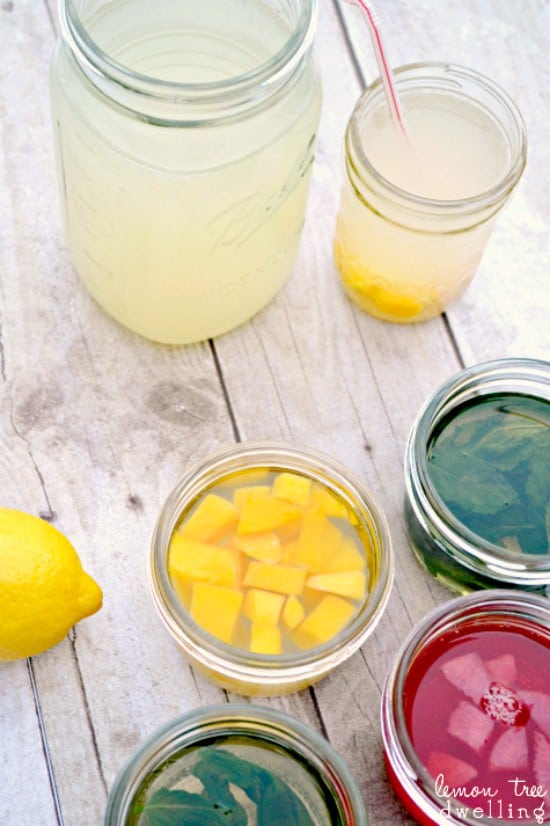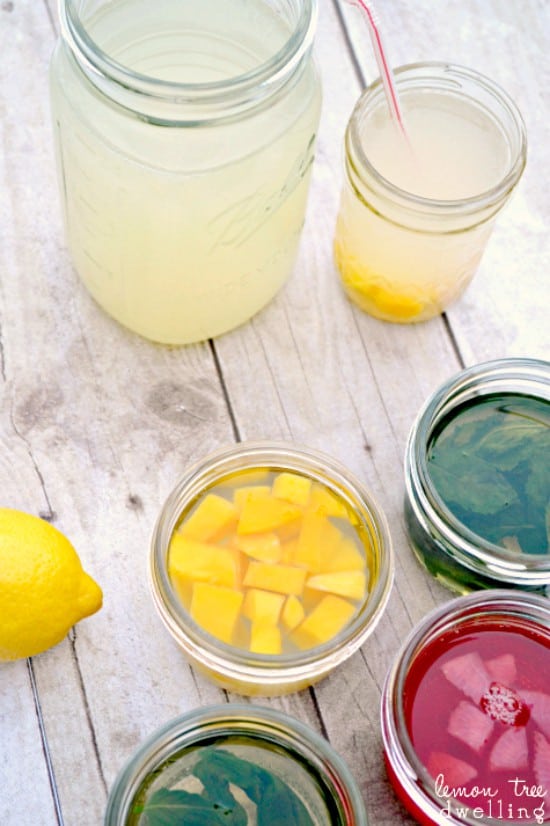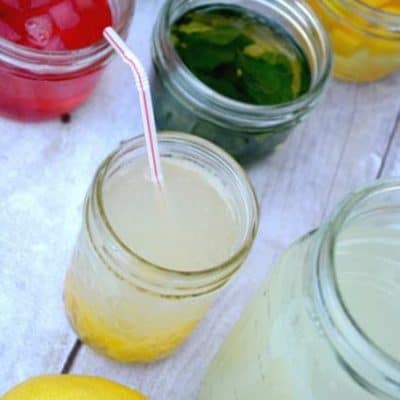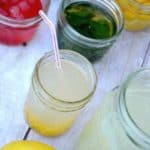 Flavored Simple Syrup
Ingredients
1

c.

water

1/2

c.

sugar

*for a sweeter syrup, add up to 1 c. sugar

1

c.

chopped fresh fruit or whole fresh herb leaves
Instructions
Bring water and sugar to a boil in a small saucepan.

Remove from heat and immediately add fresh fruit or herbs.

Stir, cover with lid, and cool.

Store in an airtight container in the refrigerator. *If you plan to store for more than a few days, remove fruit/herbs from the syrup.

Add a splash to lemonade, iced tea, or your favorite summer beverage! Pictured below: strawberry, basil, mint & mango syrups.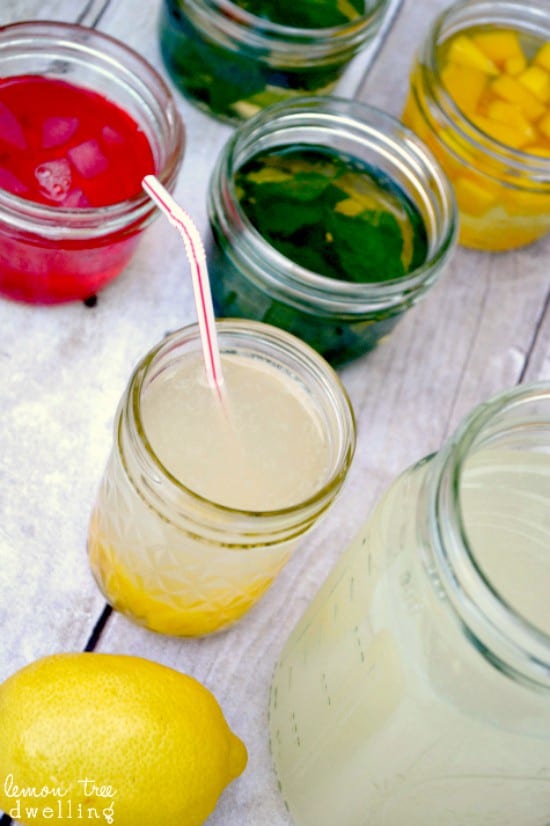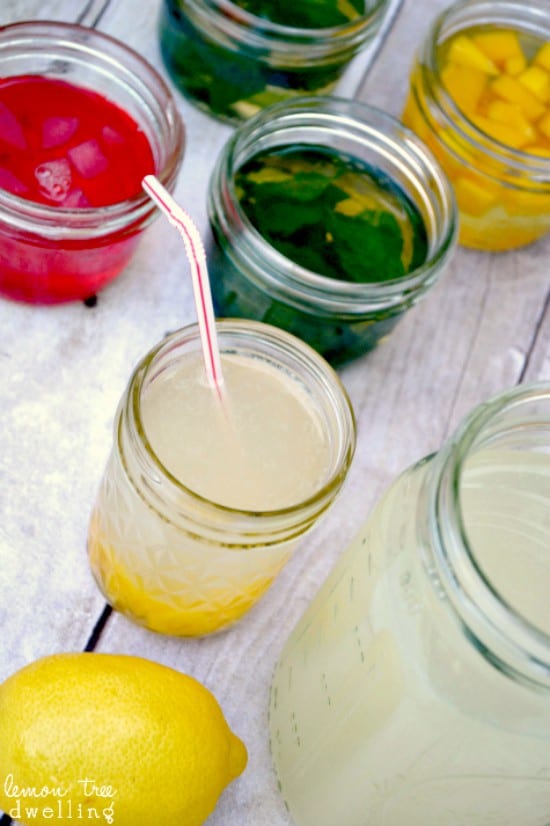 Be sure to check out this delicious recipe using basil simple syrup!