3 kinds of berries, bubbly baked brie, and honey balsamic vinegar on a flaky puff pastry crust. The BEST twist on pizza!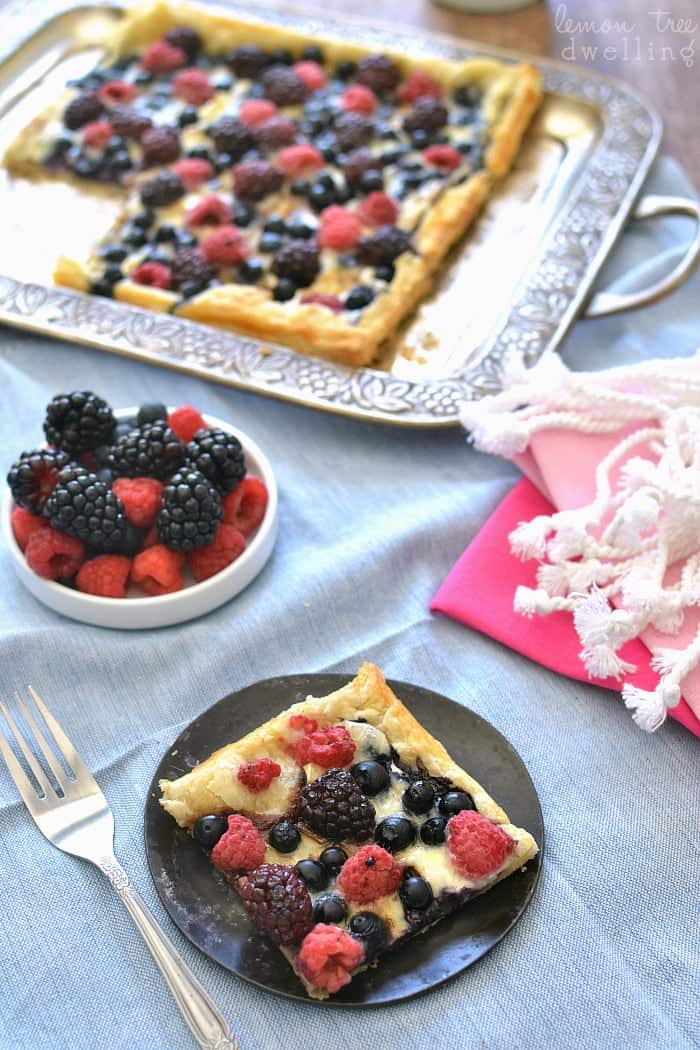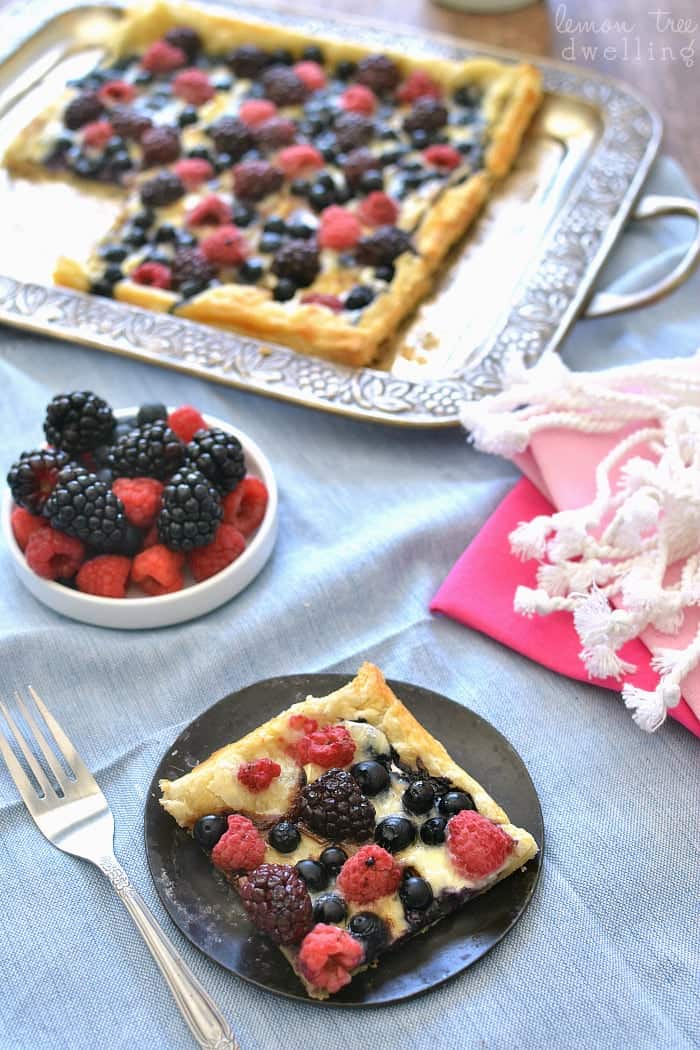 I'm not really big on regrets. I'd rather believe that everything happens for a reason, that the experiences we've had in the past bring us to where we are today, that we learn from everything and grow stronger because of it. And, in general, I think I'm pretty good at holding onto these beliefs. But every now and then, like it or not, a regret pops up.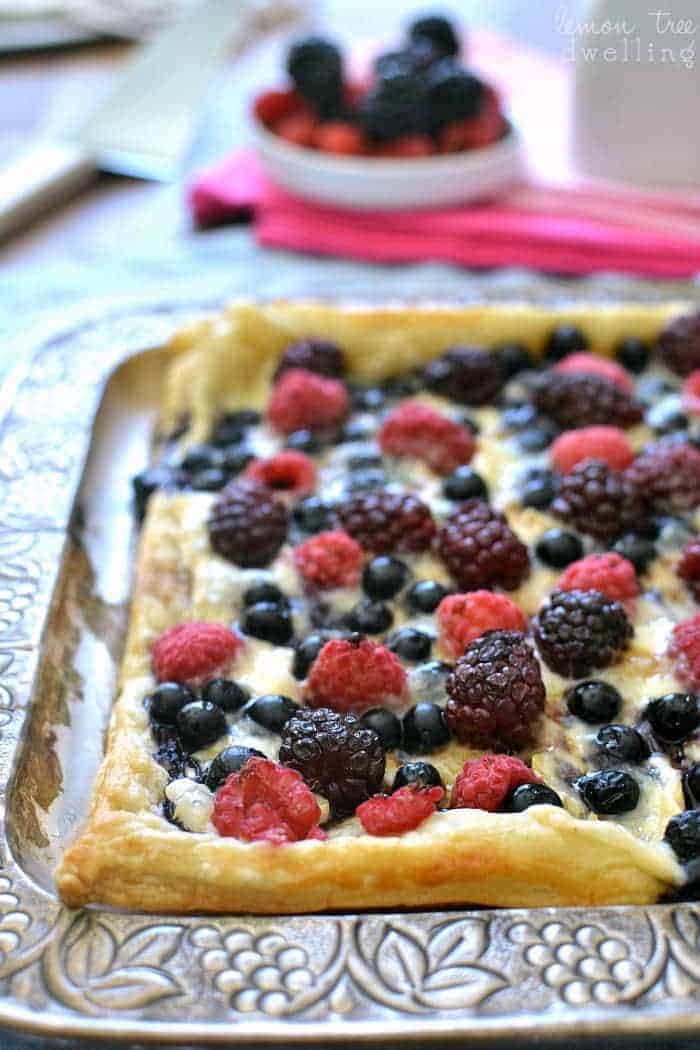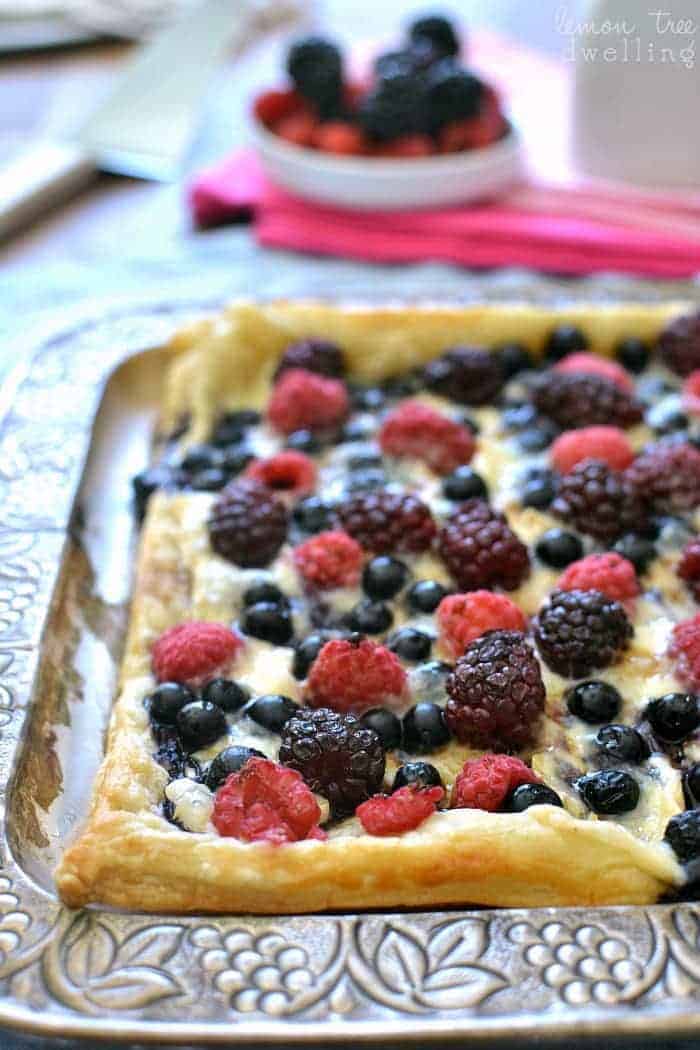 To be honest, it's usually one of the same few regrets that surface from time to time. Like not writing in baby books. Or not getting professional pics of my kids. Or the one I've been having lately, which just so happens to revolve 100% around delicious food. And drinks. And friends. Oh – and sometimes, even books. Yup….lately I've been really feeling the loss of my book club. And regretting the fact that I didn't do more to save it! So.Very. Sad.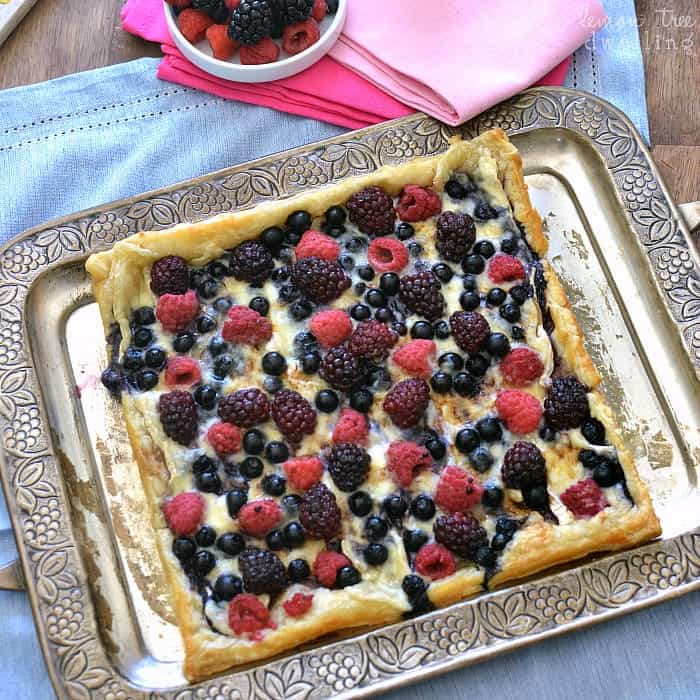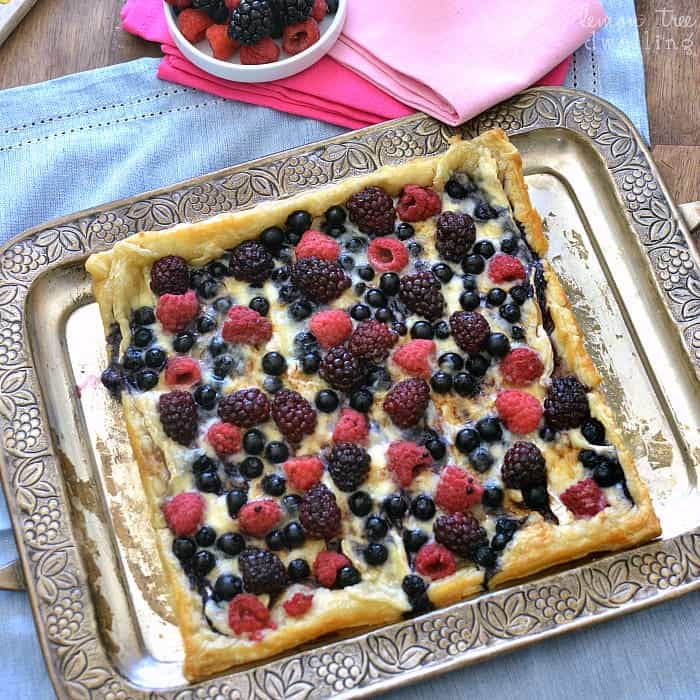 Not only do I miss the thought-provoking discussion and the fun with friends and the chance to do something for myself…..but I miss the the amazing food that was always part of it! We'd each bring one thing to share, and by the end of the night, we'd be stuffed with all kinds of goodness. In more ways than one!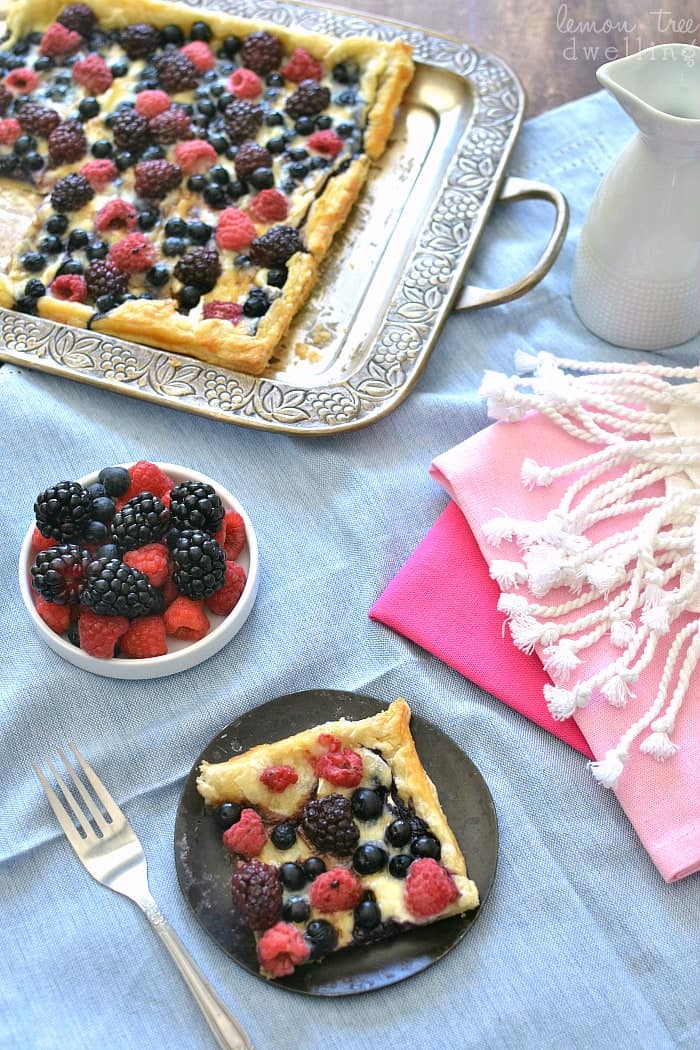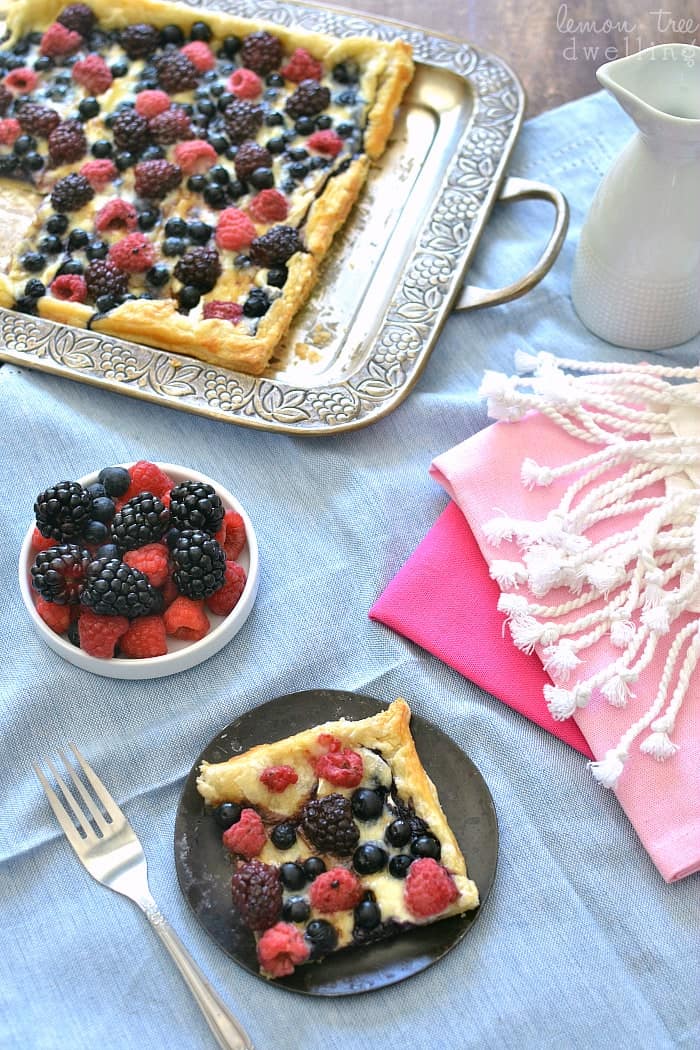 This Berry Brie Pizza would have fit in perfectly there. It's super simple, a little bit fancy, and amazingly delicious. The perfect blend of savory and sweet, with a honey balsamic drizzle that brings it all together. Now if only I had a book club to share it with…..because otherwise, I'll be eating this bad boy all by myself! Which would be SO good and SO bad, all at the same. Anyone wanna share??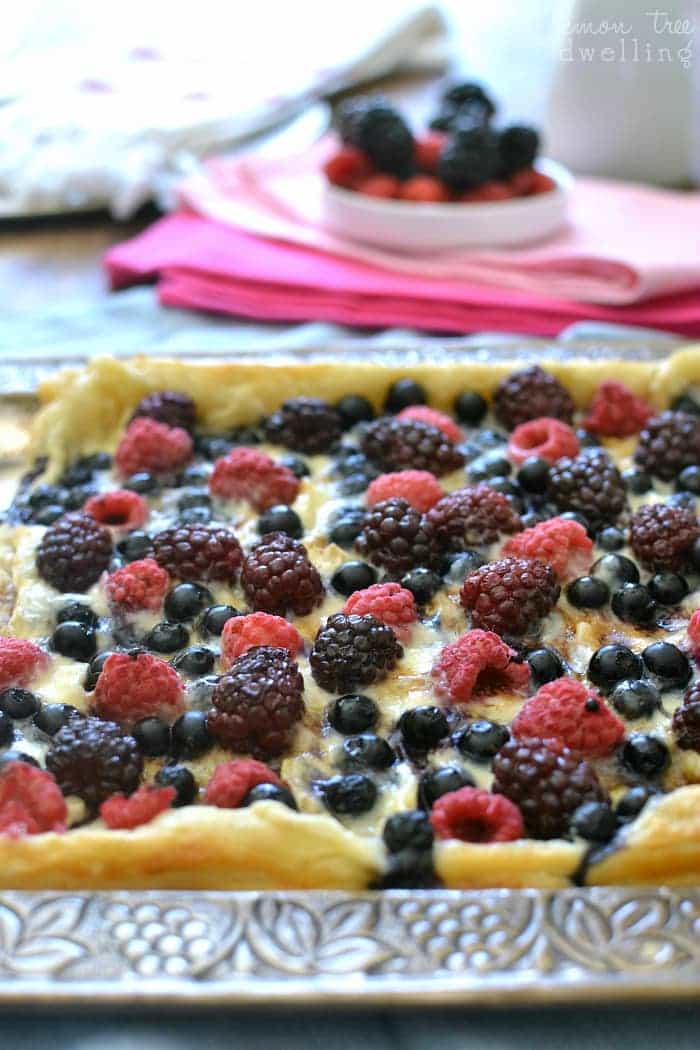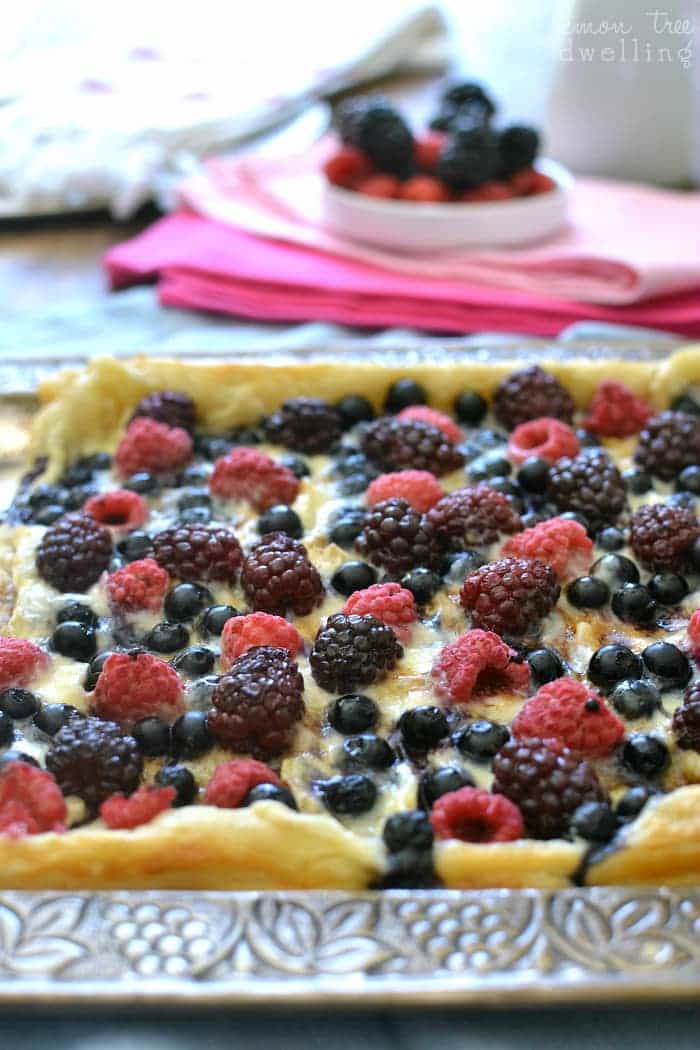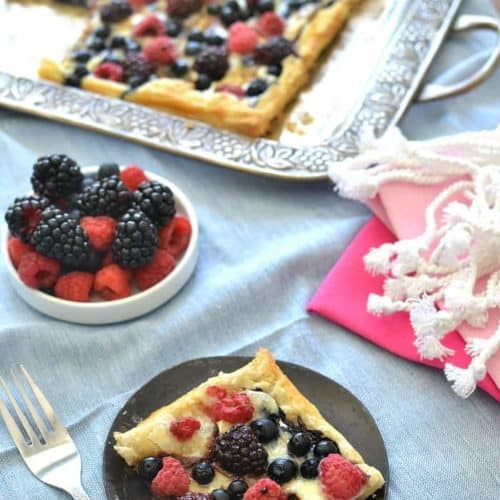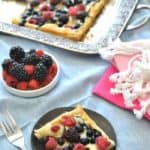 Berry Brie Pizza
Ingredients
1

sheet frozen puff pastry

thawed according to package instructions

8

oz.

brie cheese

thinly sliced

3/4

c.

blackberries

3/4

c.

raspberries

3/4

c.

blueberries

1

egg

1

Tbsp.

water

honey balsamic drizzle

equal parts balsamic vinegar and honey
Instructions
Place thawed puff pastry on a baking sheet lined with parchment paper.

Pinch edges to form a crust.

Top with sliced brie and berries.

In a small bowl, beat egg and water; brush on edges of puff pastry.

Bake at 400 degrees for 20 minutes or until edges are golden brown and cheese begins to bubble.

Drizzle with honey balsamic and serve immediately.