Blackberry Bacon Grilled Cheese is the perfect combination of savory and sweet! Made with Swiss cheese, blackberry jam, fresh jalapeños, and crispy bacon, it's a must try for ALL grilled cheese lovers! Just in time for National Grilled Cheese Day!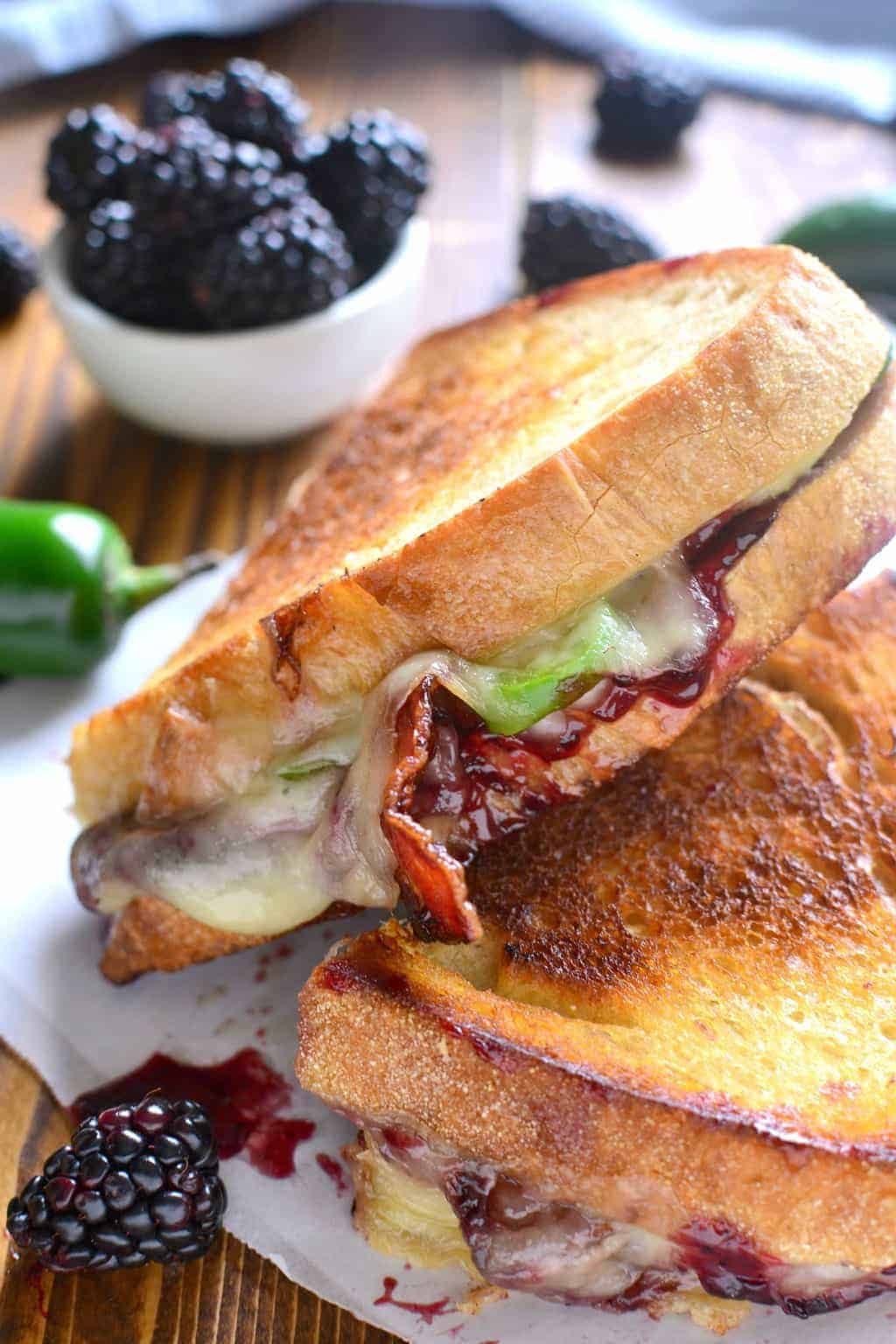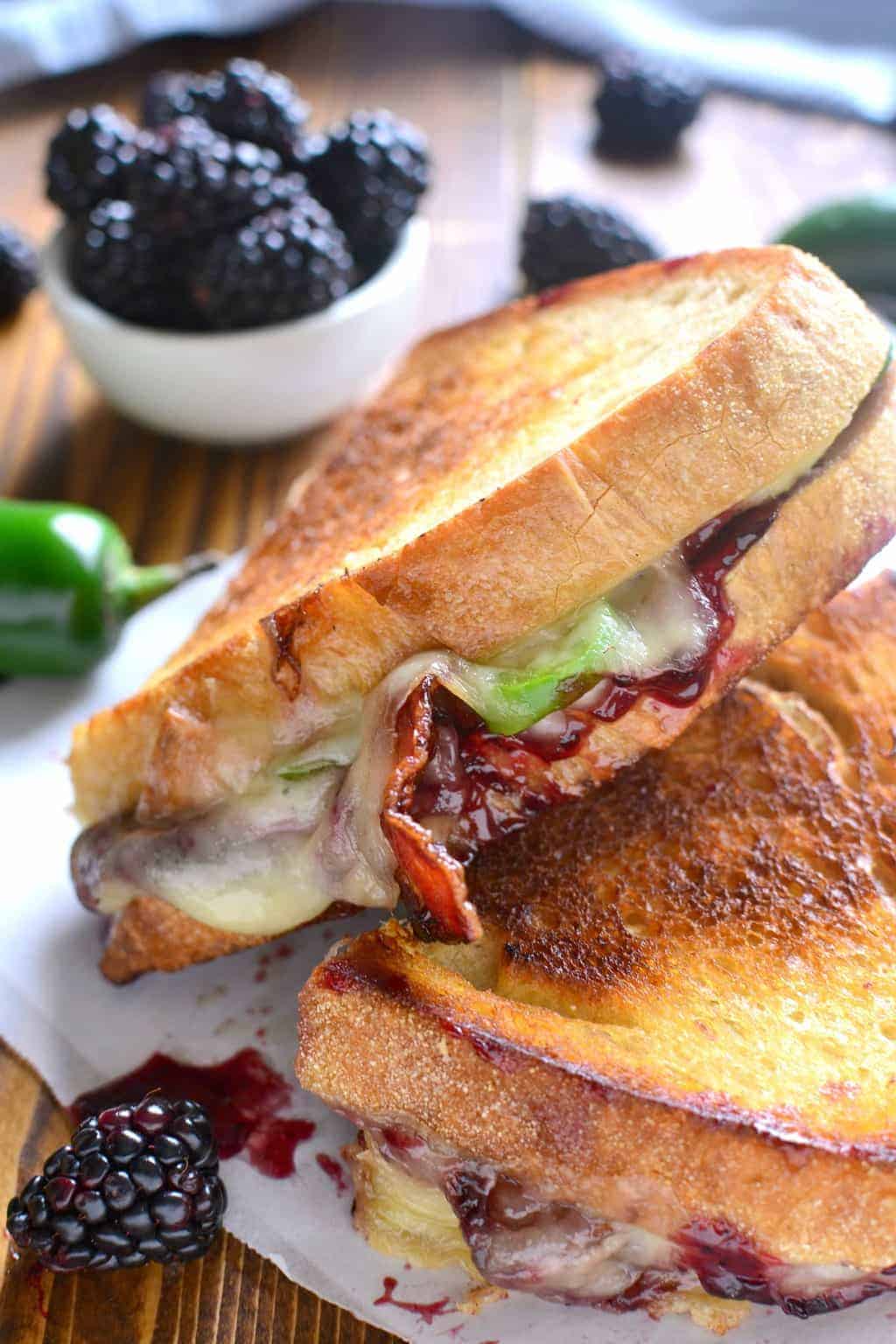 It's interesting how people tend to have a certain idea in their mind of the way things should be. Particularly when it comes to their families. How many kids they should have, how many years apart, boys or girls…..BOYS OR GIRLS! Seriously, the gender thing is huge…..and the more people I know with kids, the more I realize just how much it matters.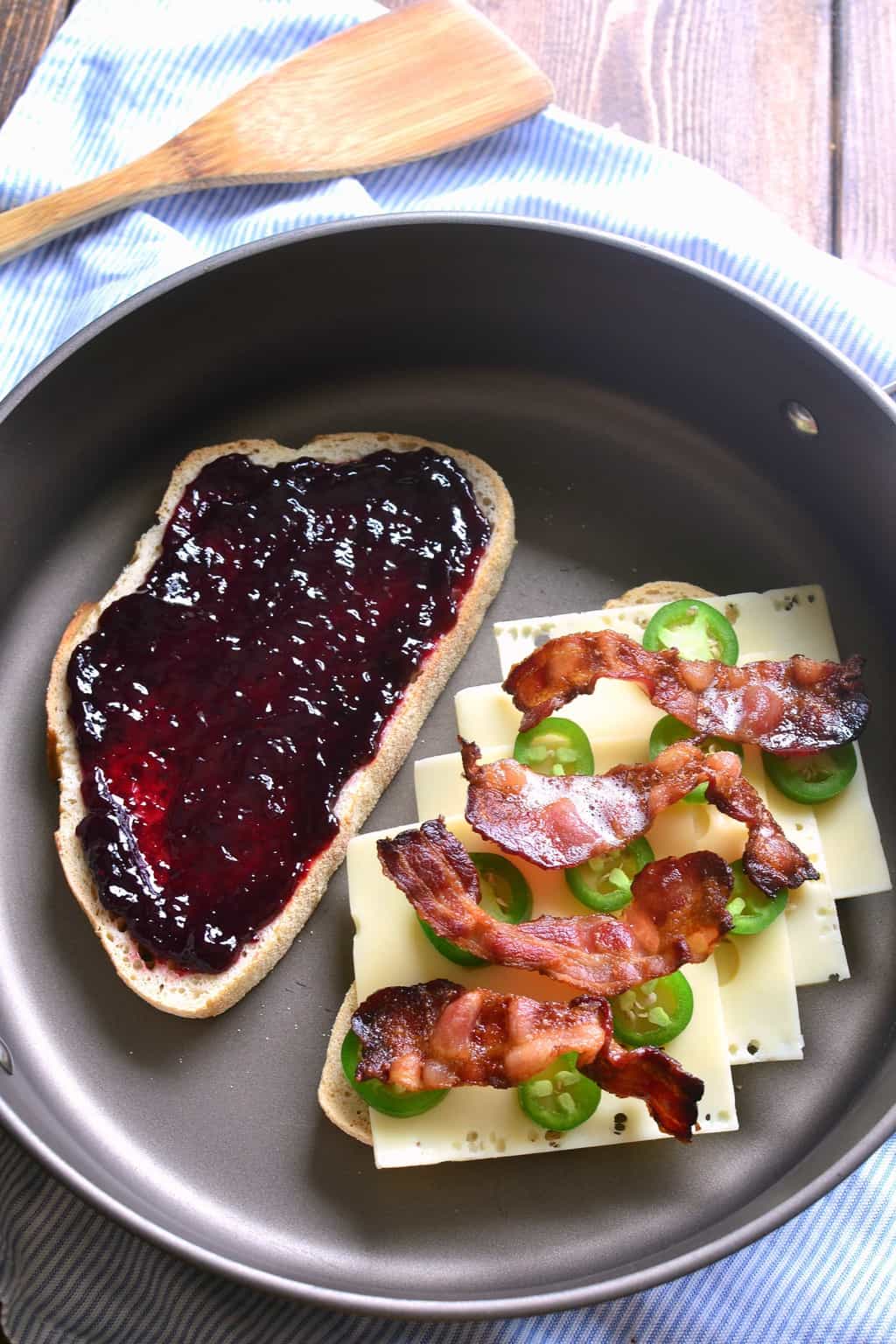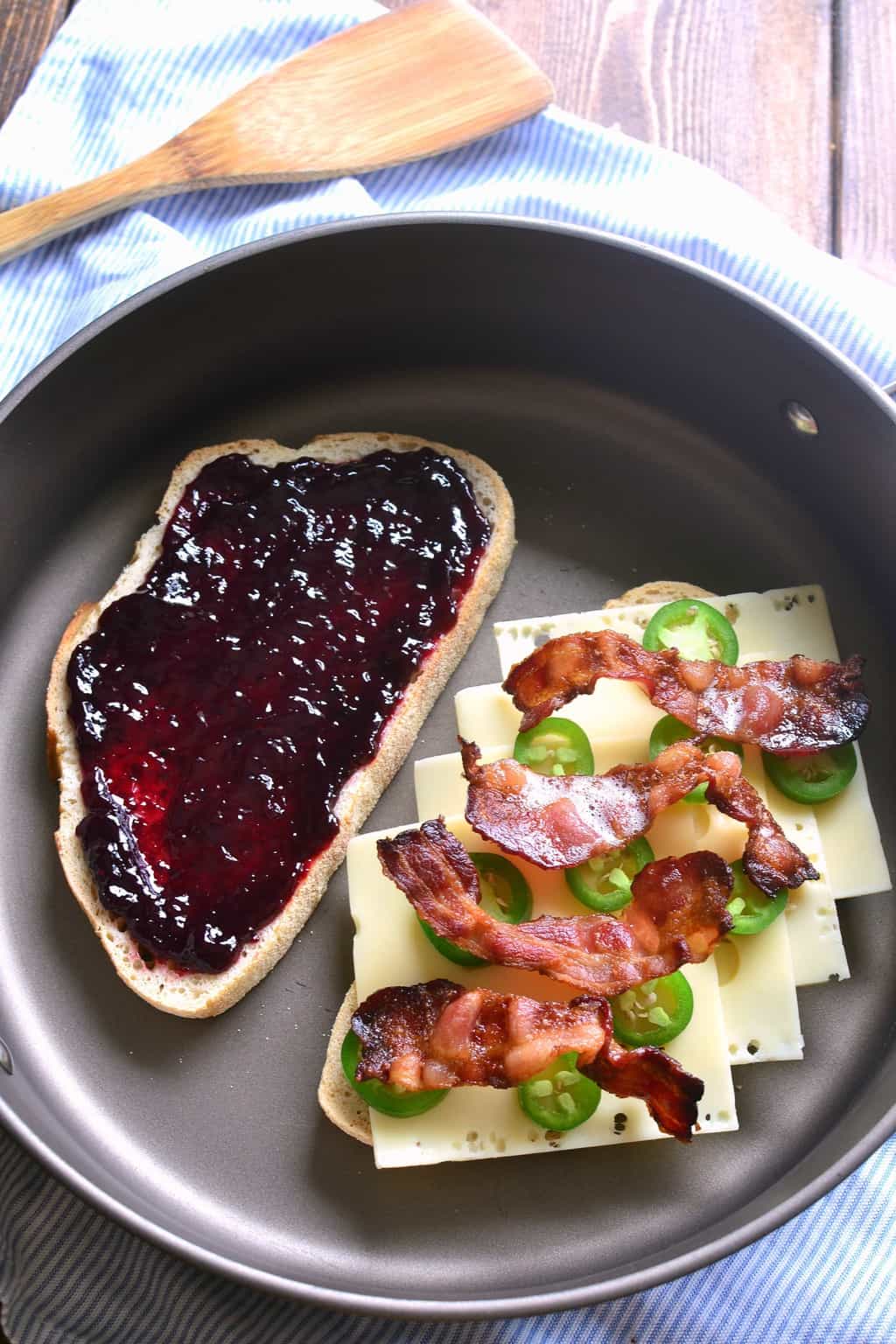 I can't tell you the number of times throughout the years people have asked me if we're trying for a boy. During every pregnancy after Ellia…and even now that we're done having kids! As if the only reason we kept going was to hopefully end up with a boy someday!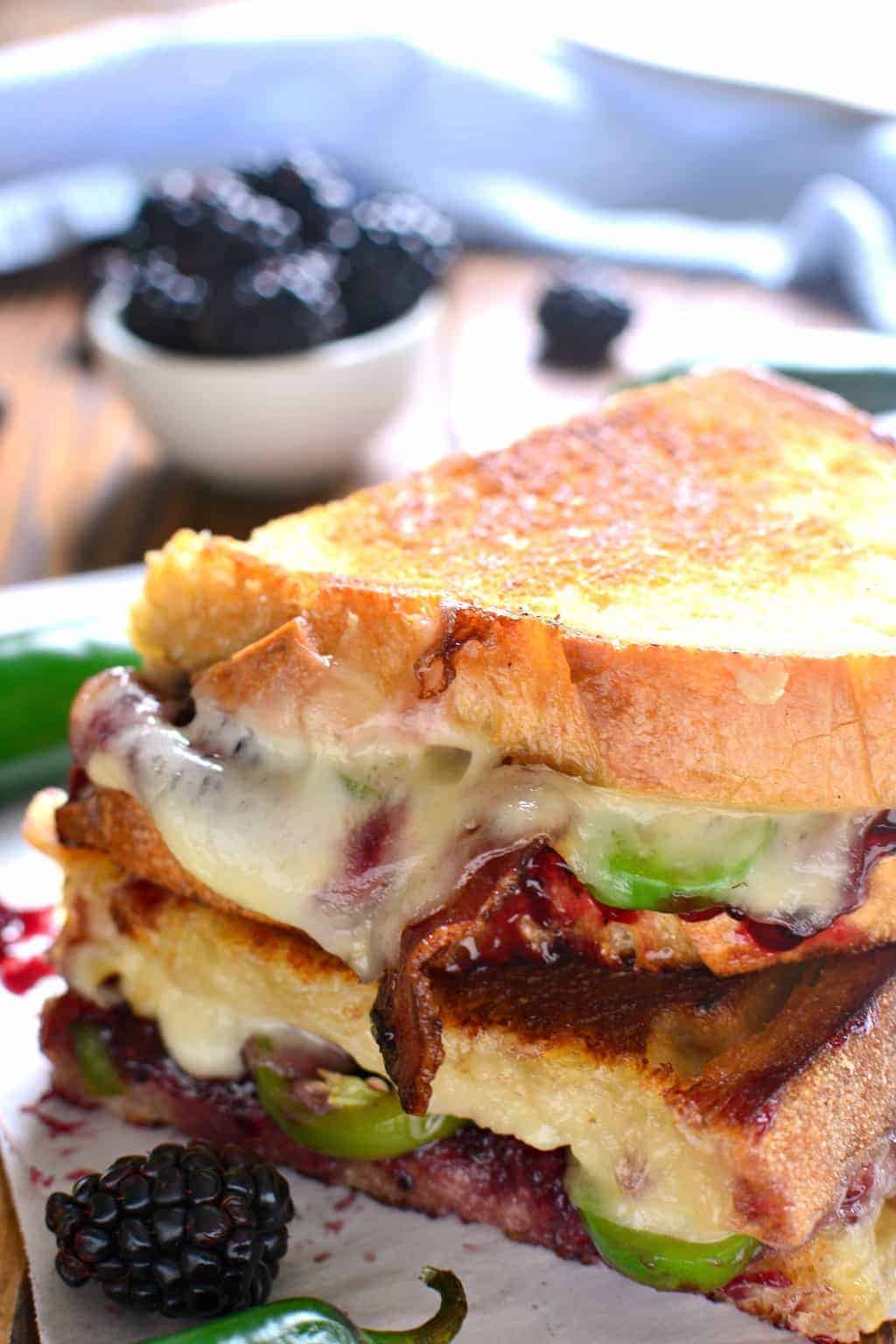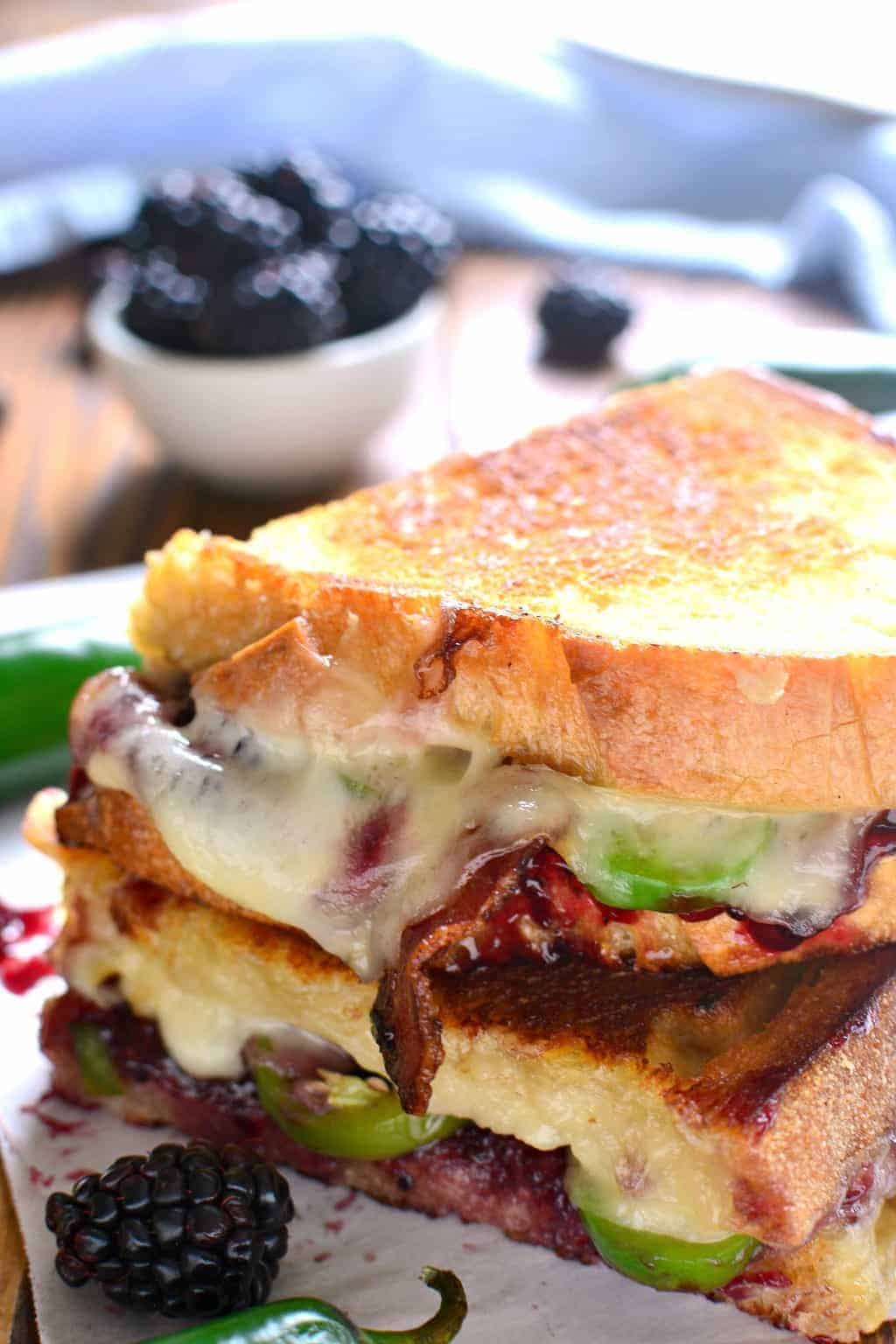 For the record, that's totally NOT why we kept having kids. I honestly never felt like I needed a boy or a girl (although I secretly loved the fact that I kept having girls). But if one of the girls had turned out to be a boy, I would have been 100% excited. And I would have truly believed that was exactly how our family was supposed to be.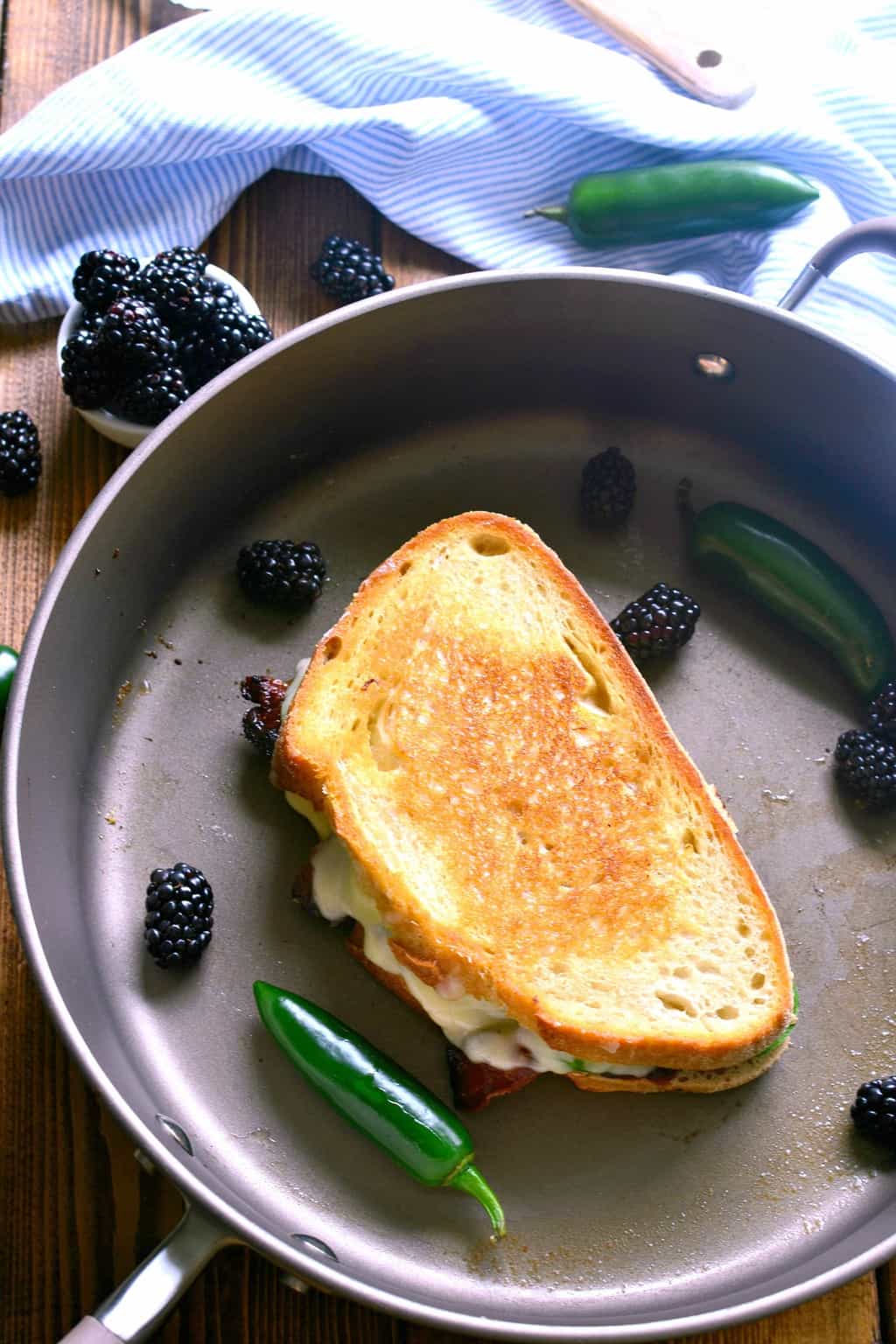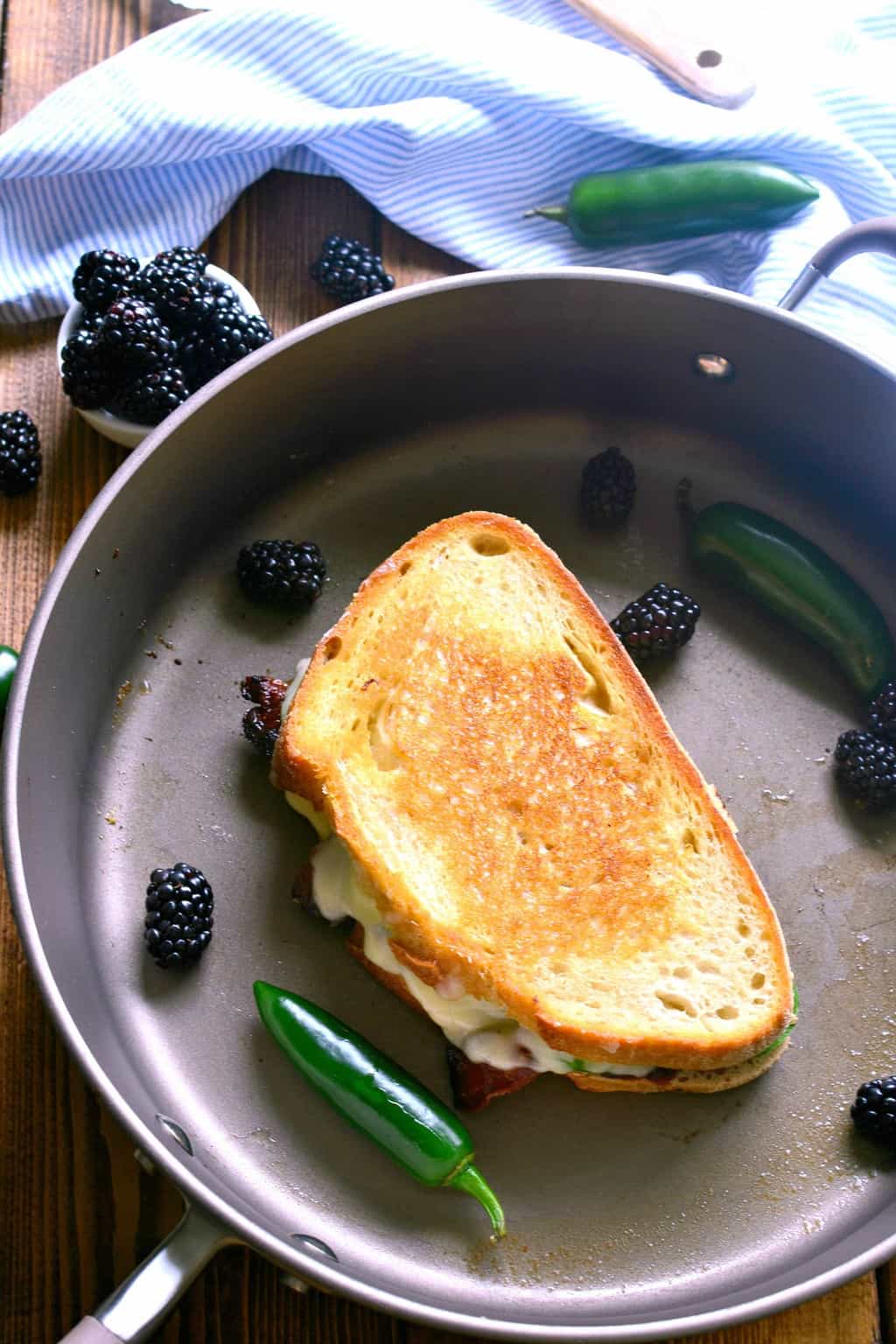 But that's kind of how I roll in life. I try to be open to what the future holds, rather than planning it all out for myself. I just feel like things are easier that way….and definitely less disappointing!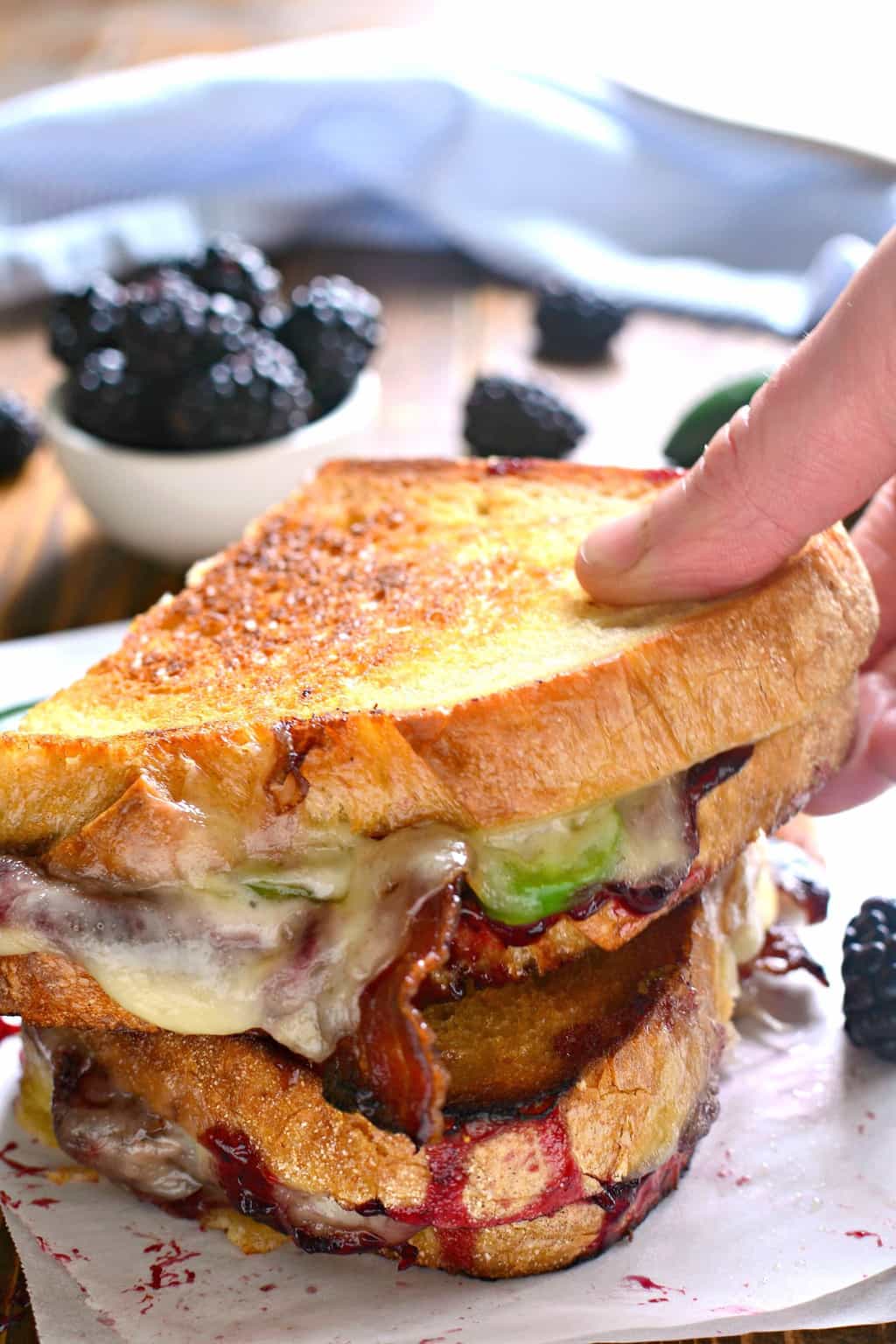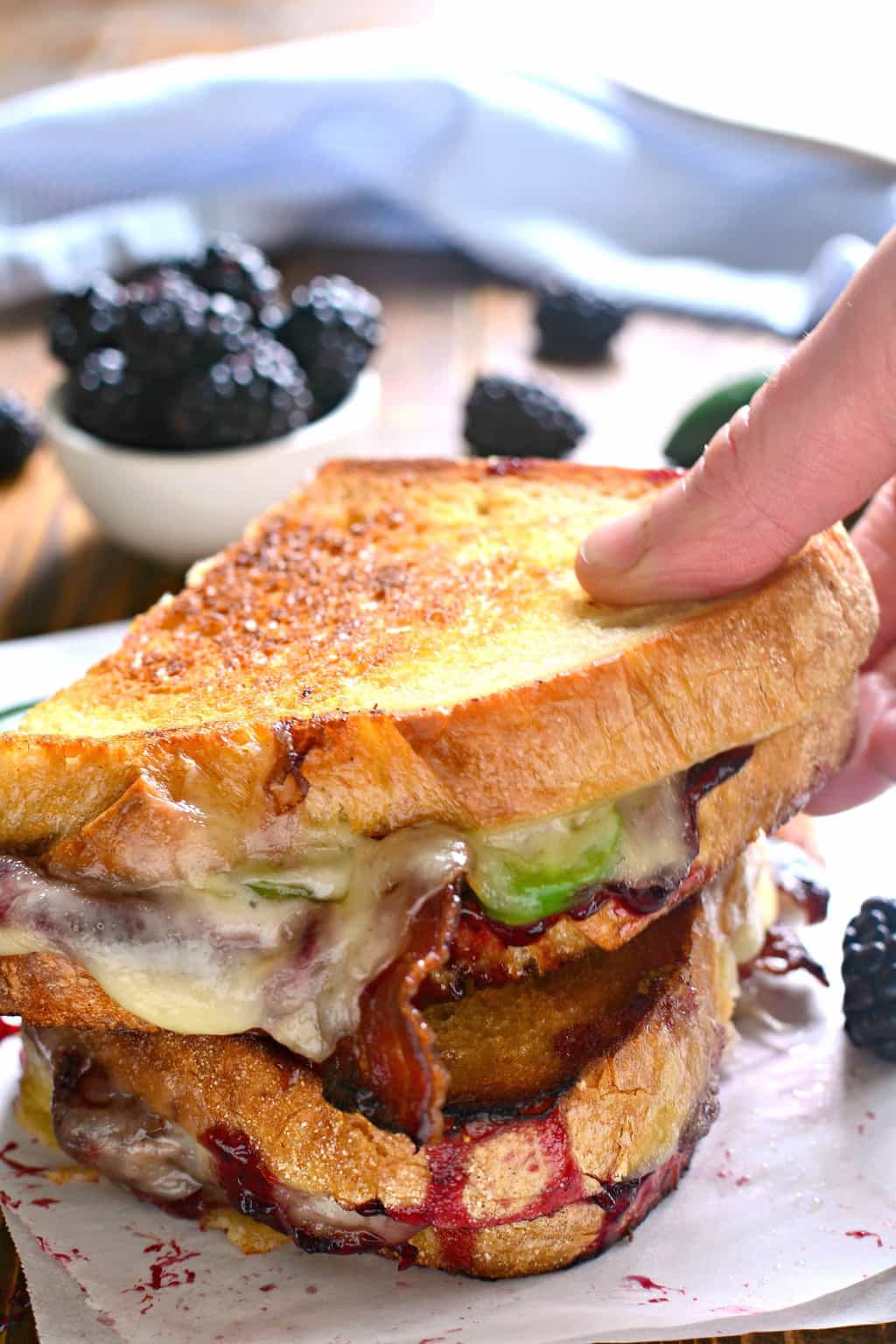 Blackberry Bacon Grilled Cheese
It's also my approach when it comes to food. Forget about the "shoulds"….sometimes you just need to go with a feeling and see how it turns out! My grilled cheese sandwich creation is the perfect example. This sandwich is loaded with:
Swiss cheese
blackberry jam
crisp bacon, and
sliced jalapeños
It's definitely a grilled cheese sandwich that was born from a feeling. And it just feels right.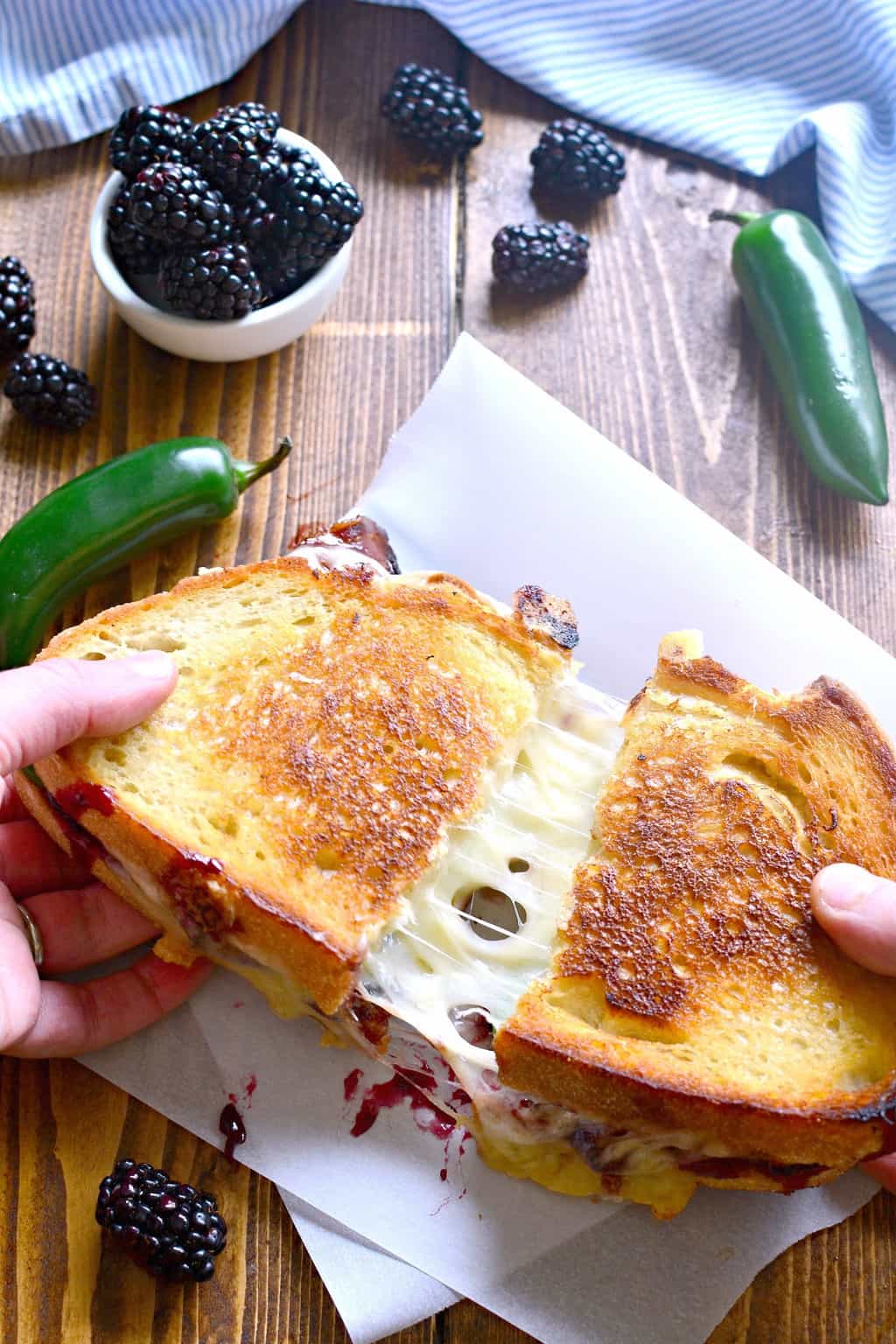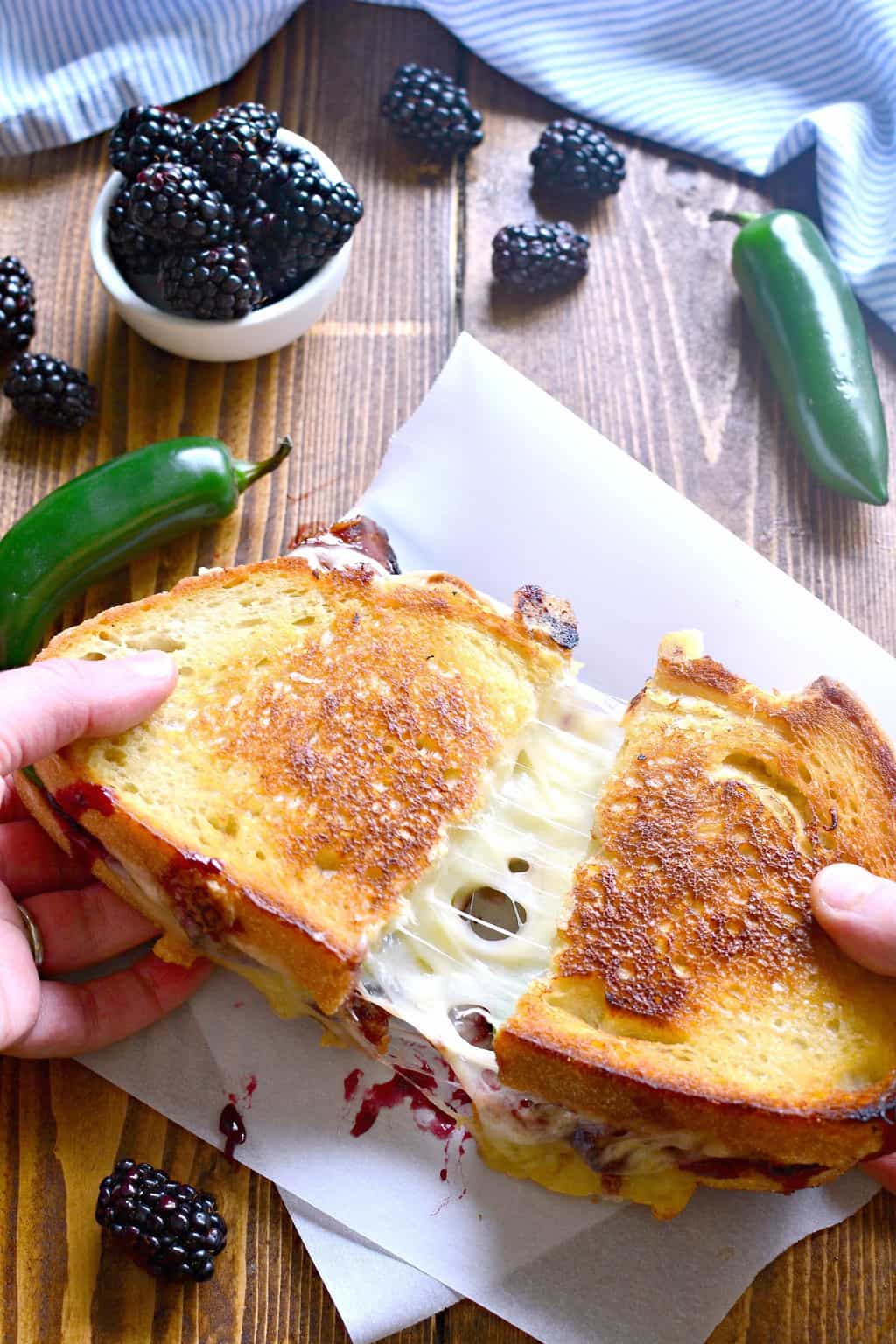 So. IF you happen to be one of those people who has a clear vision of how things should be (and I love you for it) I'm telling you: THIS is how a grilled cheese should be. Or, at the very least, it's one mighty fine combination. Of course, I feel the same way about my Jalapeno Popper Grilled Cheese and my Italian Antipasto Grilled Cheese Sandwich.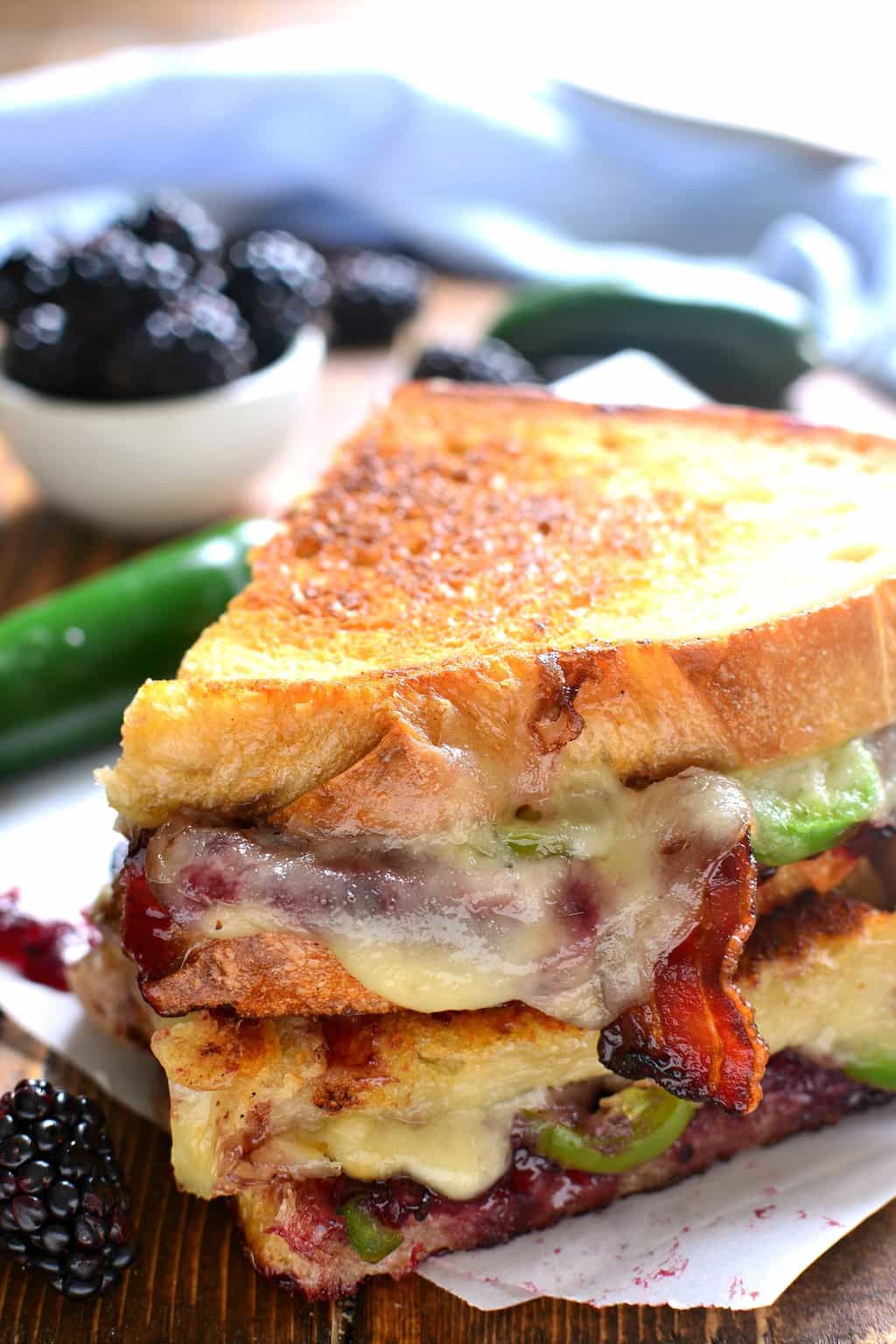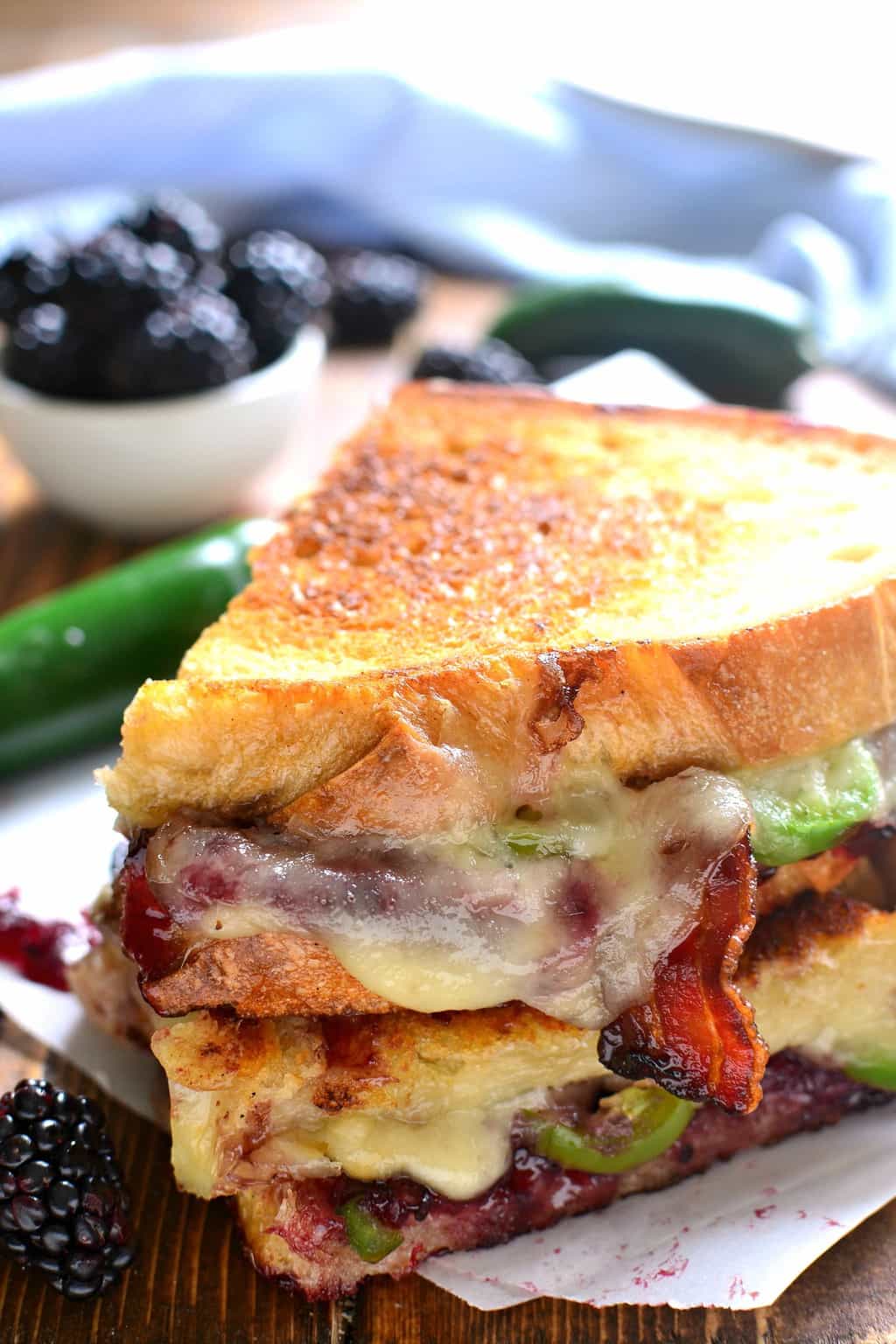 National Grilled Cheese Day
So what inspired this beautiful blackberry bacon grilled cheese sandwich? Well, today is National Grilled Cheese Day! Which clearly needs celebrating. Of course. So I headed to Pick 'n Save and let the ingredients do the talking. Speaking of Pick 'n Save, they have an amazing deal coming up to help you get your grilled cheese sandwich game on. Every time you purchase a package of Roundy's cheese using your Fresh Perks card between April 28th – May 26th you are automatically entered to win a Year's Supply of Roundy's Cheese! For real! See what happens when you're open to where life leads you? Total deliciousness. So let's all go buy cheese. And then let's make the best grilled cheese sandwich recipe. Sound like a plan?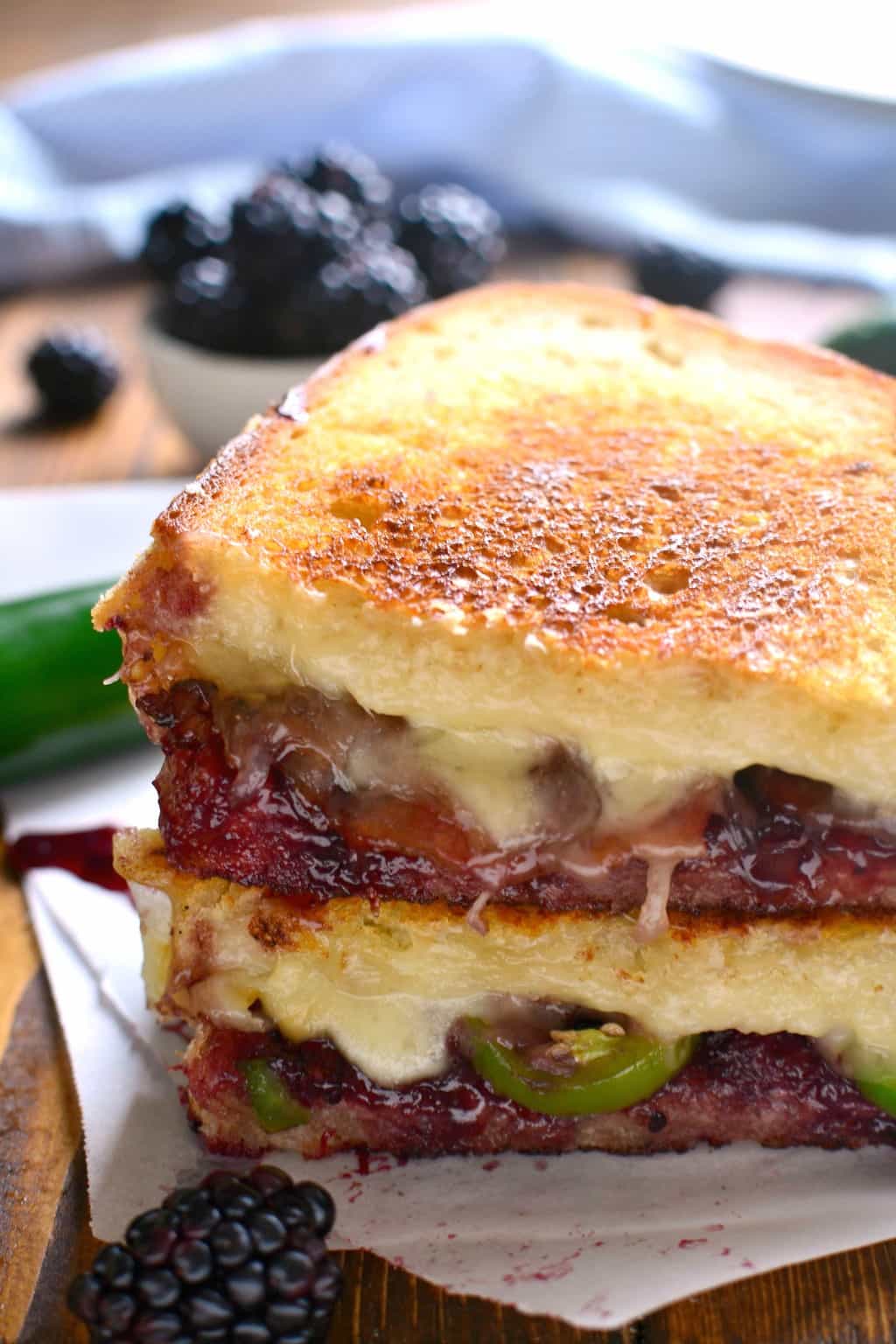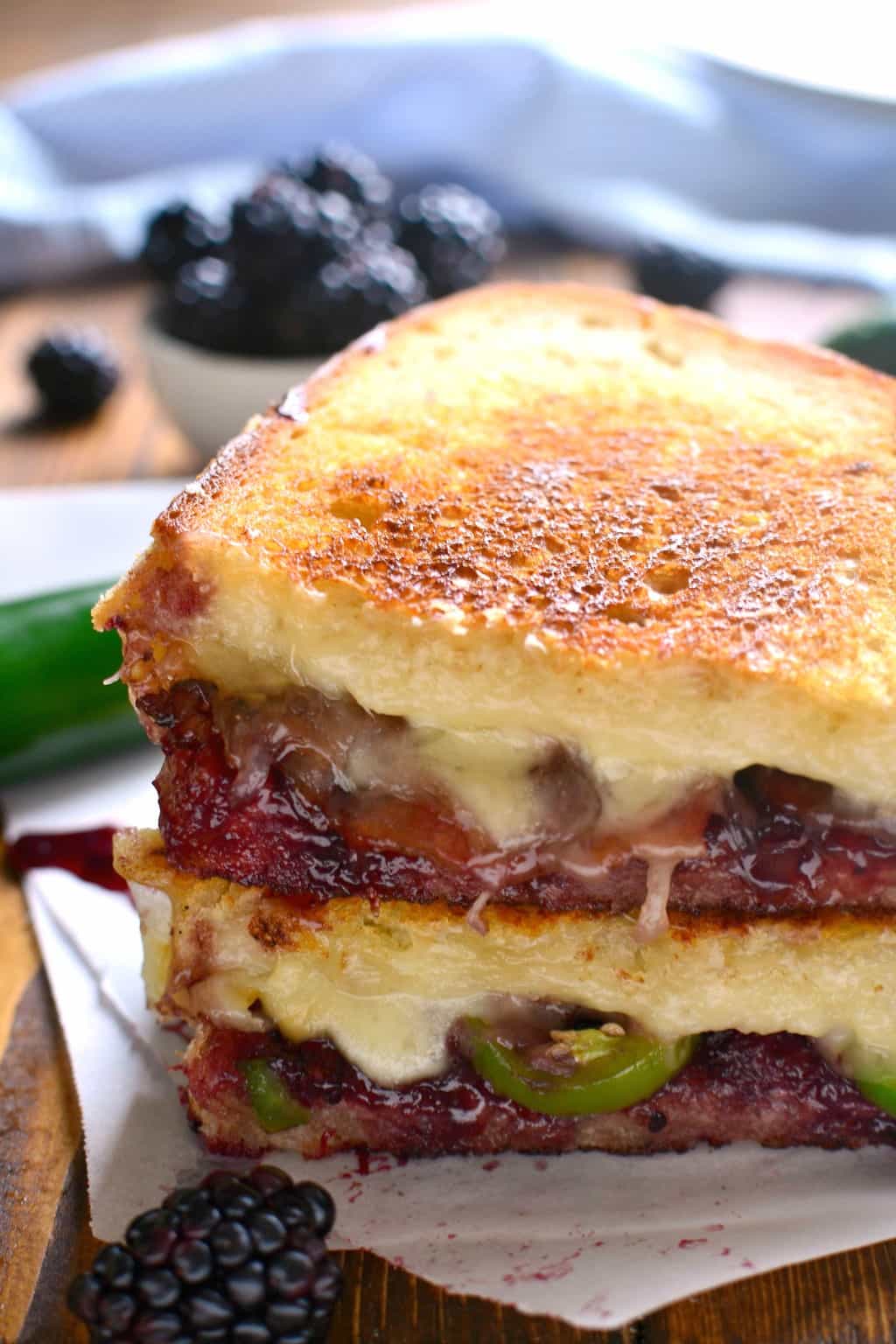 To learn more about Pick 'n Save, and for additional recipe inspiration, visit them on Facebook, Twitter, or Pinterest!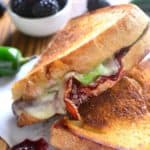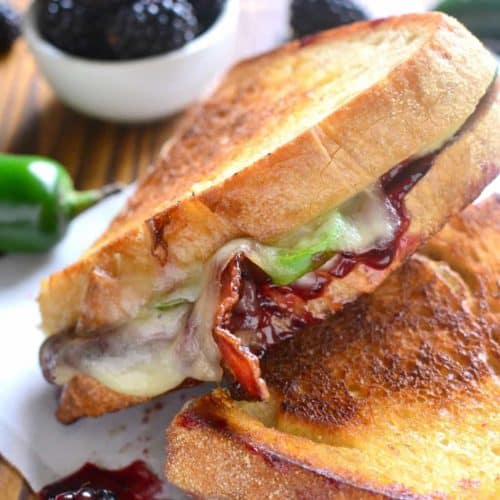 Blackberry Bacon Grilled Cheese
This Blackberry Bacon Grilled Cheese is the perfect combination of savory and sweet! Made with Swiss cheese, blackberry jam, fresh jalapeños, and crispy bacon, it's a must try for ALL sandwich lovers!
Ingredients
1

Tbsp.

butter

2

pieces

sourdough bread

4

slices

Swiss cheese

4

pieces

bacon

cooked

1/2

jalapeno

sliced (*for less spice, remove seeds)

3

Tbsp.

blackberry jam
Instructions
Butter one side of each slice of bread. Place bread, butter side down, in skillet.

Top one piece of bread with cheese, bacon, and jalapeños.

Top the other piece of bread with blackberry jam.

Put sandwich together; grill over medium heat, flipping after 4-5 minutes.

Grill until both sides are golden brown and cheese is melted.