This Jalapeño Grilled Cheese is EVERYTHING!! Gooey, spicy, cheesy, and SO delicious. If you love jalapeños, you'll go crazy for this awesome sandwich!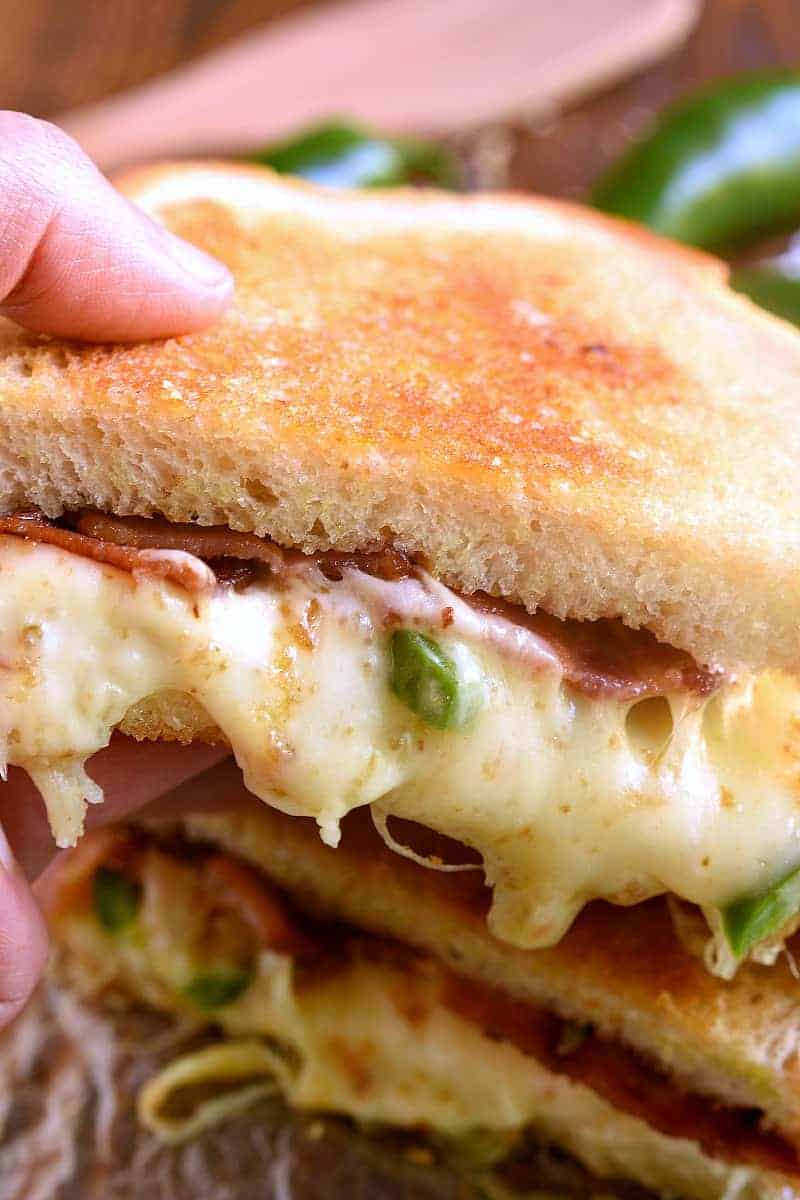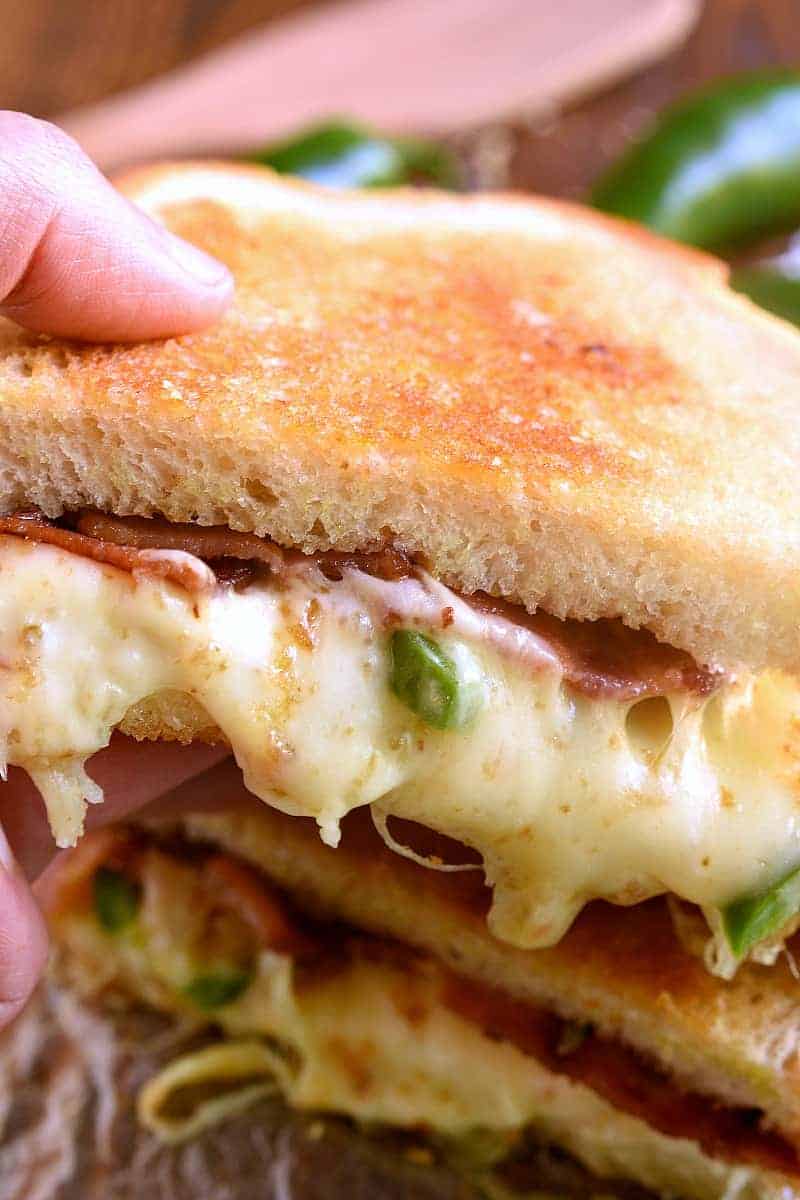 If it were up to me, we'd have sandwiches for dinner at least once a week. Because, let's be honest, they're the easiest meal ever….and the possibilities for them are endless! Between the bread and the meat and the cheese and the veggies and the sauces…you really could make a new sandwich daily and never run the risk getting bored. They're one of my favorite things to order at a restaurant, one of my favorite things to serve when we have friends over, and one of the few things our whole family can agree on. Especially because, when it comes to sandwiches, build-your-own is a totally valid and always delicious option.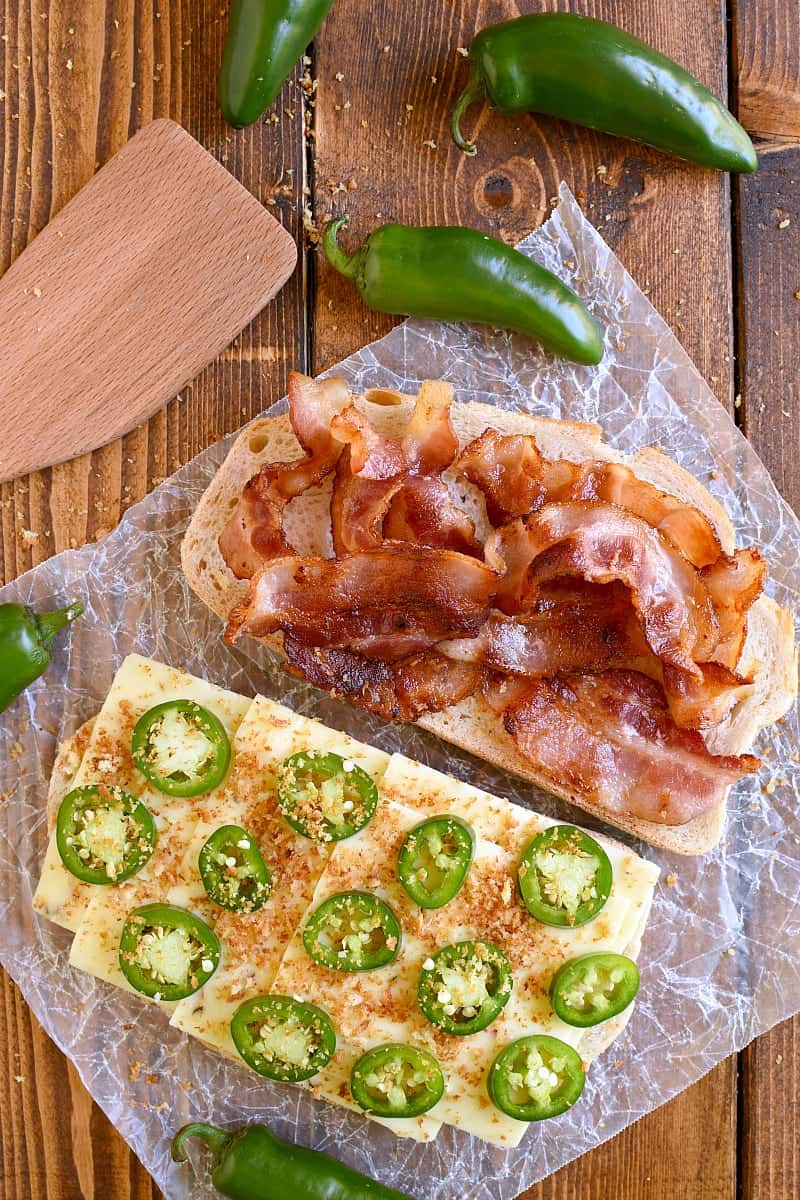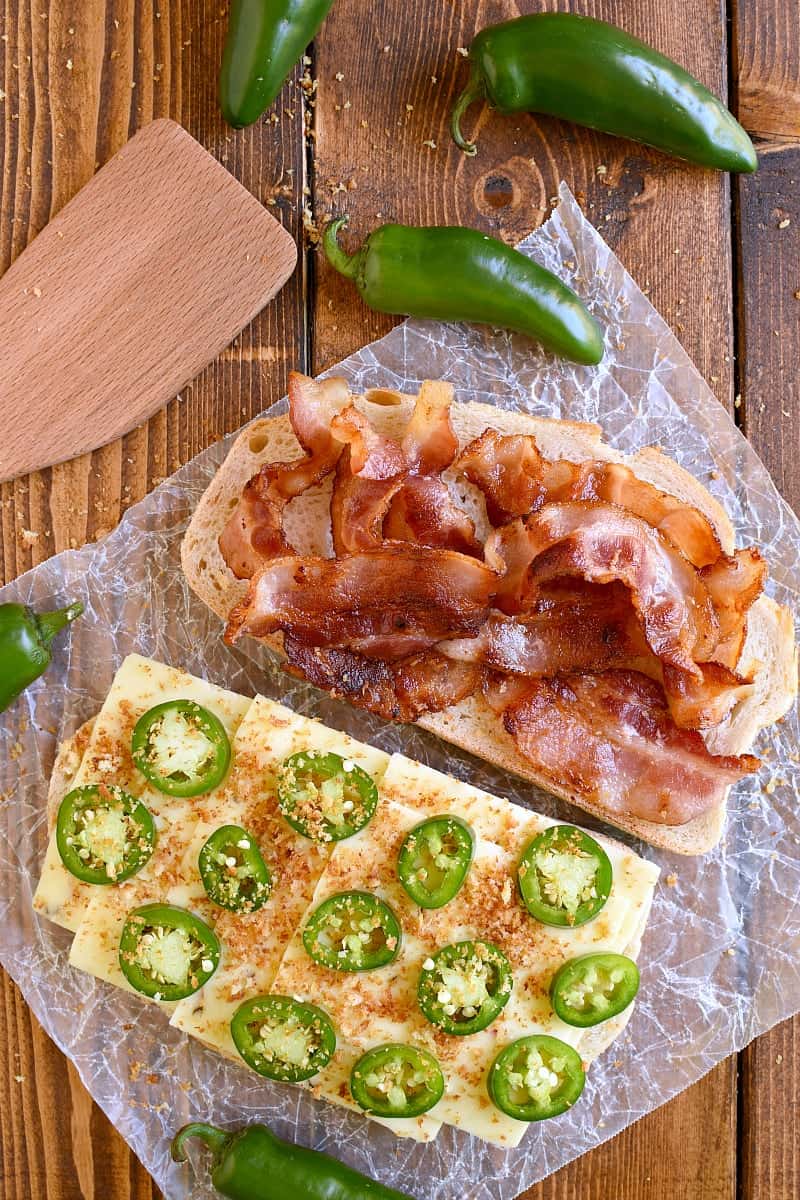 But one of my very favorite things about sandwiches? They make for the best friendly competition. I bet you didn't see that coming, did you?? For real, though…one of the best times I've ever had with friends was when we decided to have a sandwich making contest…just for fun!
We got out all the breads and toppings we could find, and each person concocted their own sandwich creation, which we then all tasted and voted on. And even though the winner got nothing but the pride of knowing theirs was the best….the delicious sandwiches made it ALL worth it.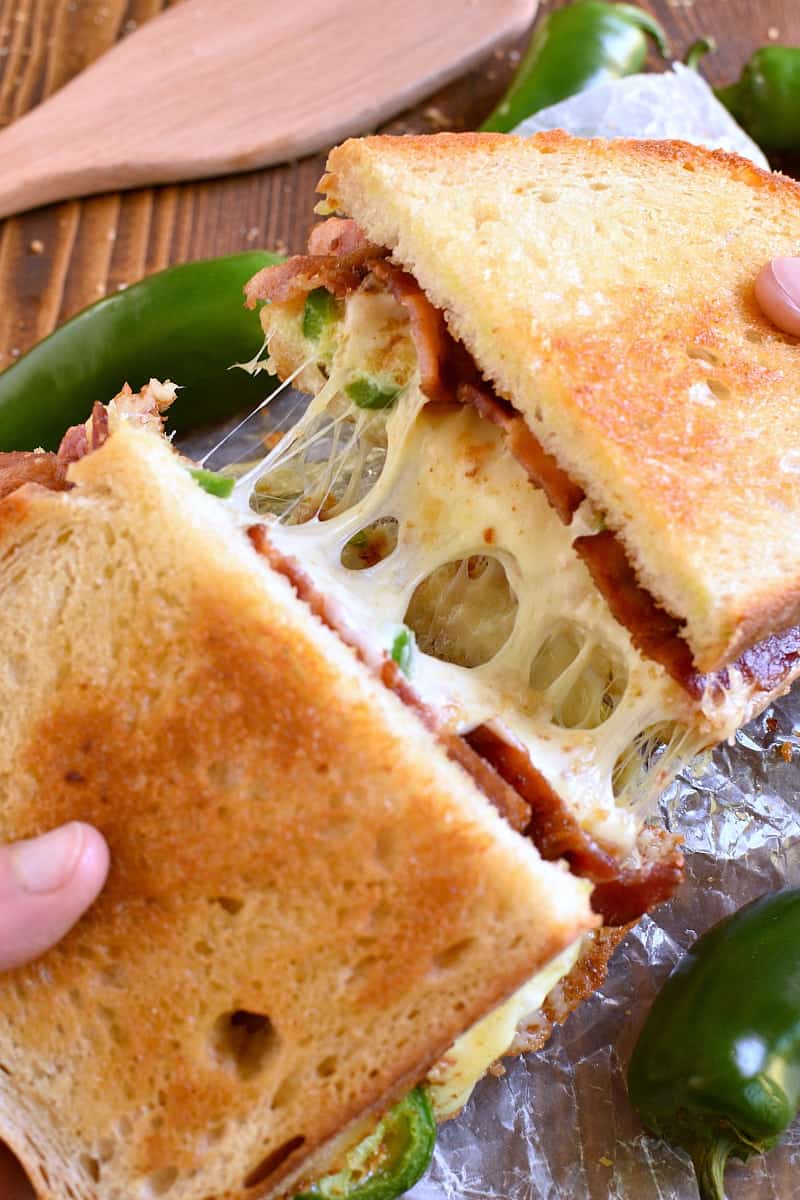 I think it's safe to say that none of us went into the competition with any sense of what we'd be making. But luckily….good ingredients will always inspire something delicious. Case in point? This Jalapeño Grilled Cheese! Can you guess what I was inspired by? The CHEESE!!
And if you've ever checked out Crystal Farms® Cheese selection, you know exactly what I mean. Between the basics, like cheddar, provolone, and mozzarella, and the more adventurous options, like gouda, bacon cheddar, and roasted red pepper…..there really is something for everyone. And a thousand different sandwich possibilities.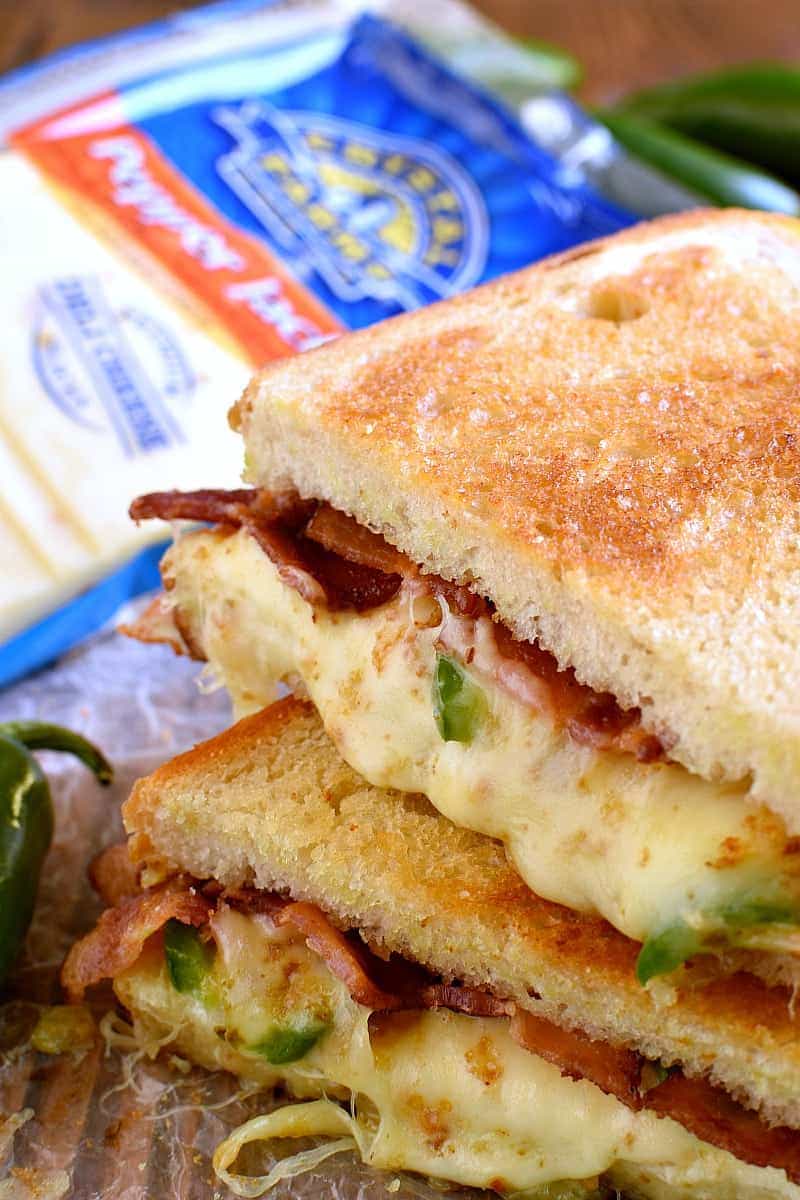 Are you familiar with Crystal Farms® Cheese? It's one of the largest cheese brands in the company….based locally in Lake Mills, Wisconsin. Since 1926, Crystal Farms has been committed to providing the highest quality products to its consumers. Their cheeses are made with few preservatives, offer a rich source of calcium, and they're gluten-free and lactose tolerant. And most importantly….they taste amazing!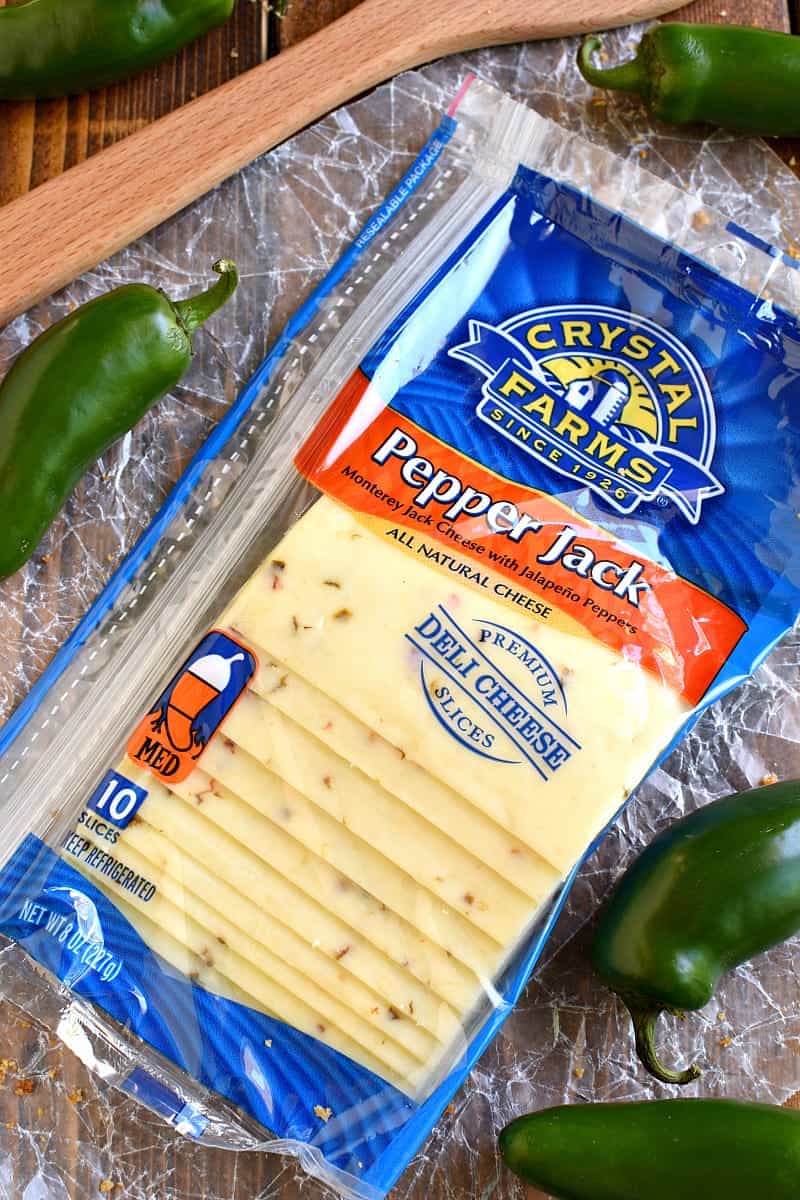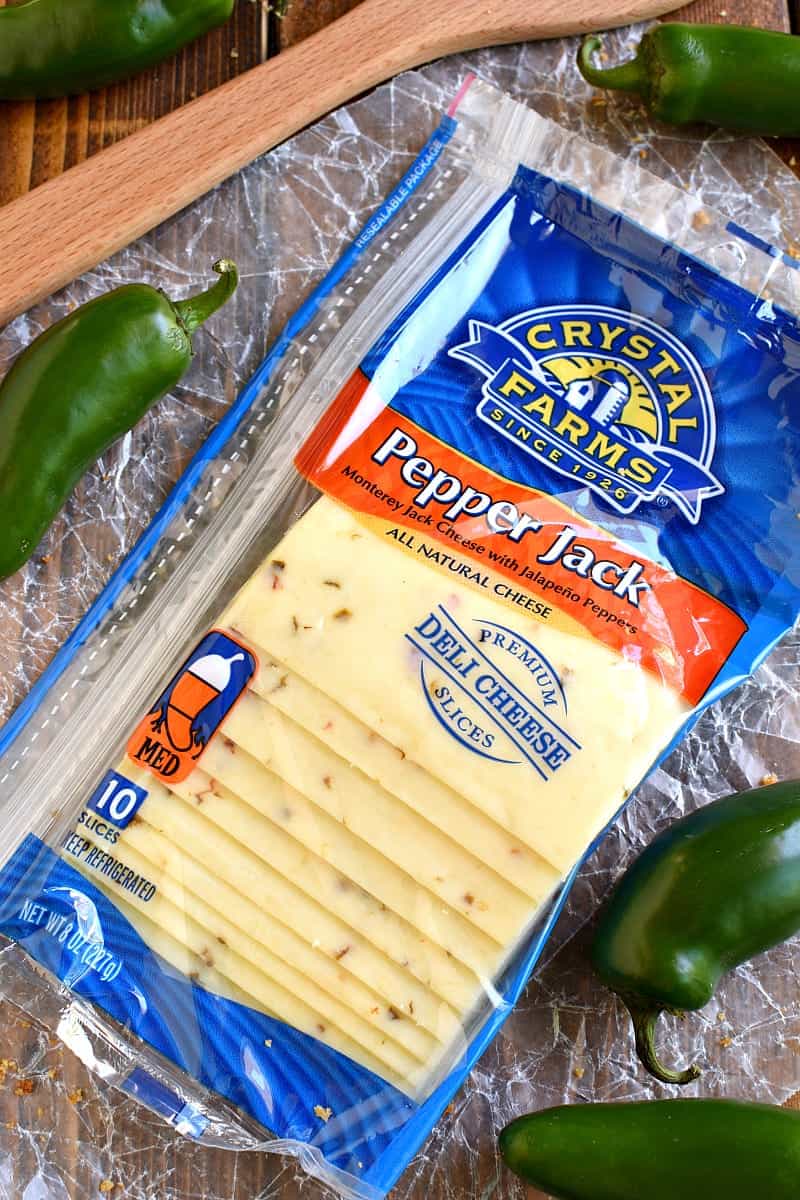 As soon as I spotted the pepper jack, I knew exactly what I needed to make: this Jalapeño Grilled Cheese! Since jalapeño poppers are one of the best appetizers ever….I knew my family would LOVE this sandwich. And they did! Of course, anytime you combine gooey cheese and crispy bacon with anything, you're pretty much guaranteed a win.
And it didn't hurt that I loaded it up with ALL THE CHEESE. Just the way grilled cheese should be….right? So the next time you're feeling adventurous, give this Jalapeño Grilled Cheese a try. Or….get inspired by Crystal Farms Cheese and have your very own sandwich competition! (And if you want to win? Make this Jalapeño Grilled Cheese! You'll thank me later….I guarantee it.)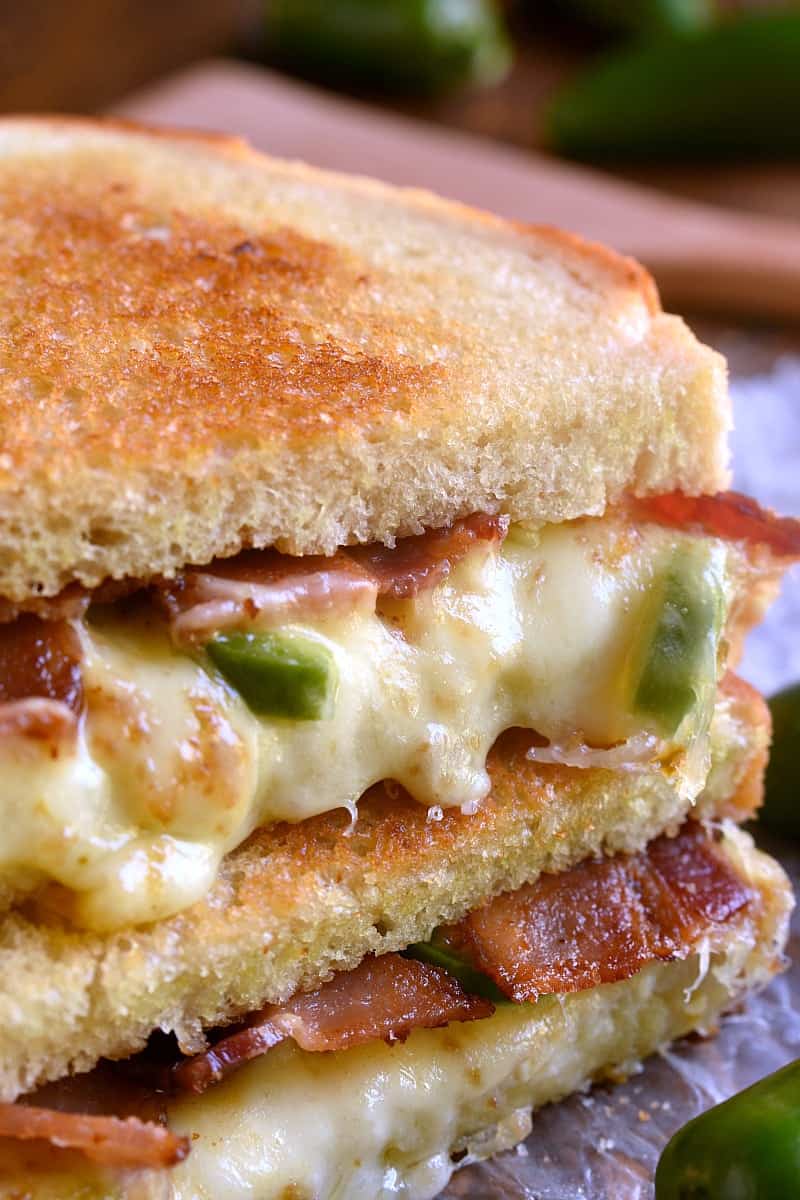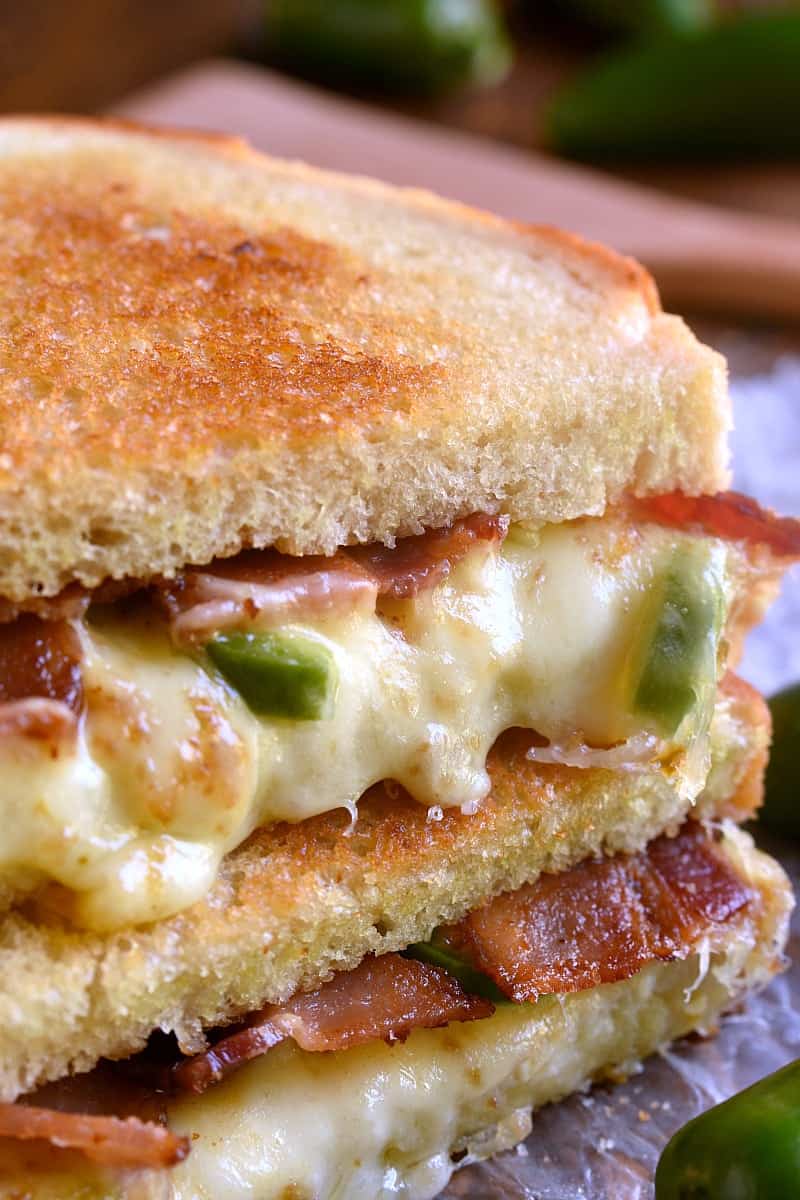 Looking for more delicious jalapeño recipes? Check out these favorites!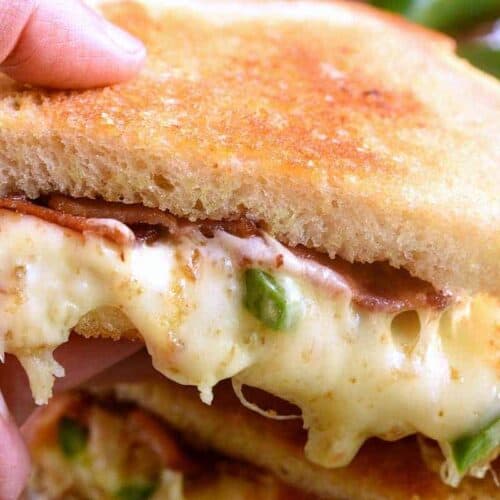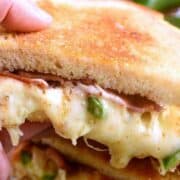 Jalapeno Grilled Cheese
This Jalapeño Grilled Cheese is EVERYTHING!! Gooey, spicy, cheesy, and SO delicious. If you love jalapeño poppers you'll go crazy for this awesome sandwich!
Ingredients
2

large pieces bread

2

Tbsp.

butter

1

oz.

cream cheese

softened

6

slices

Crystal Farms Pepper Jack Cheese

5

pieces

bacon

cooked

2

jalapeno peppers

sliced (remove seeds according to taste)

1

Tbsp.

panko bread crumbs
Instructions
Butter one side of each piece of bread, reserving 1 tsp. butter for later.

Assemble sandwich by spreading one piece of bread with cream cheese, then topping with pepper jack cheese, bacon, and sliced jalapeños.

In a small skillet or griddle, melt remaining 1 tsp. butter. Stir in panko crumbs and toast until golden brown.

Sprinkle toasted panko crumbs on sandwich, then top with second piece of bread.

Grill on each side 5-10 minutes or until golden brown.

This is a sponsored conversation written by me on behalf of Crystal Farms® Cheese. The opinions and text are all mine.