Pumpkin Cheesecake filling, rolled up and baked inside flaky crescent rolls, and topped with pumpkin spice drizzle. It's pumpkin cheesecake you can eat for breakfast…..need I say more??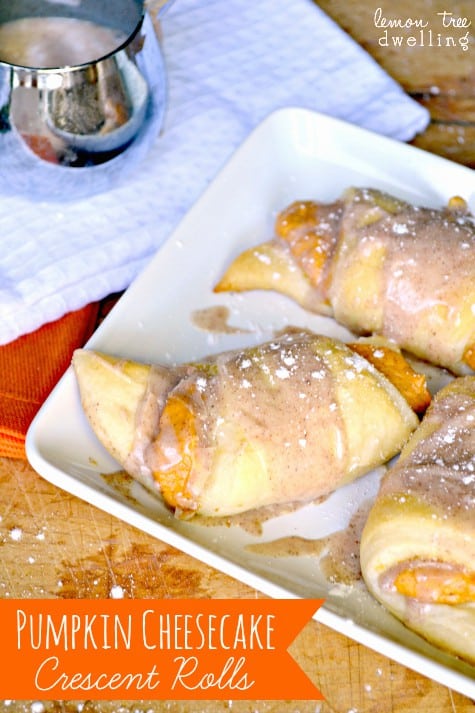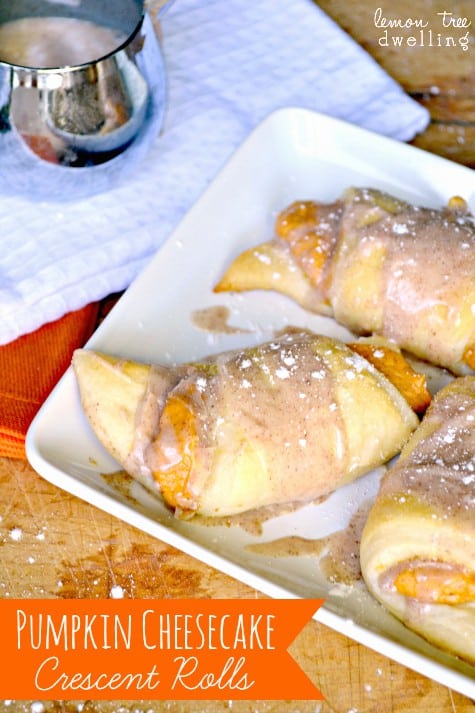 Of all the behaviors we have dealt with between our three children (and there have been many) the most obnoxious, by far, is the one we are currently dealing with with Nora. To give you a little background, Nora spent the first nine months of her life sleeping…..literally! To the point where people would come to our house and never even see her…because she was sleeping! To the point where people would actually forget that we had three kids! And when she was awake, she was sweet as can be…..calm, peaceful, easy.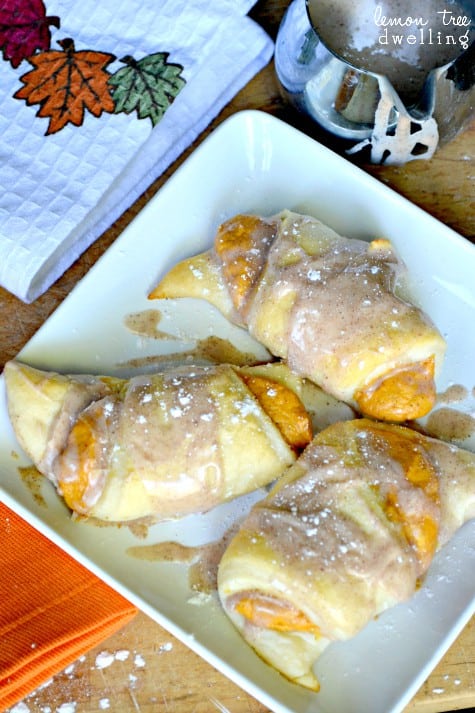 Which is probably why her current behavior is SO VERY obnoxious…..because on top of the fact that it is incredibly difficult to live with, it makes us wonder what happened to our sweet little baby! Now, instead of forgetting she exists, people wish she would just go away! And stop all that screaming! Yes, Nora is a screamer. She's a screamer and a yeller….to the point where I've actually taken her to the doctor to see if something is wrong with her that might be causing such a short fuse!! (I wish I was kidding…)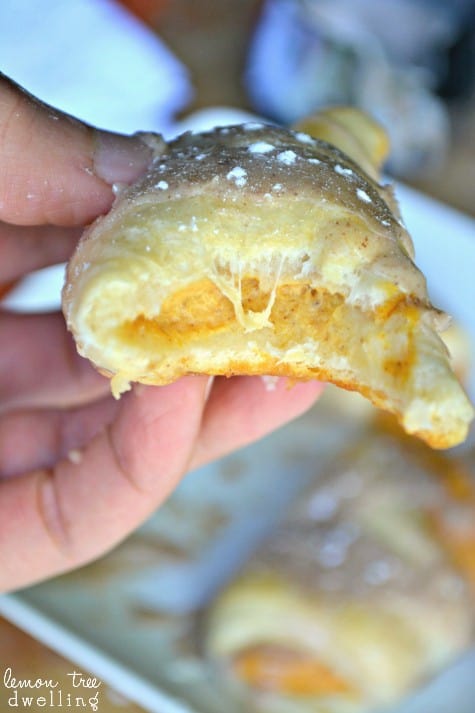 She yells when she doesn't get her way, or when your hand accidentally touches hers and she doesn't want it to, or when she doesn't like what you gave her for lunch, or when she can't get her shoes on. She screams when she's been in the car too long, or when you tell her she can't have a piece of gum, or when her sisters aren't home from school and she wants to play with them. She gets approximately 27 timeouts a day….and yet, the screaming and yelling doesn't stop. At least not for long. But that's not even the worst. No….the worst is when she wakes up yelling….which she does more often than not….and the yelling and screaming lasts for 20 minutes or more…..until (exhausted) she finally gives up the fight and decides she's ready to get up. At which point the rest of us are ready for a nap. Oh, Nora….what will we do with you?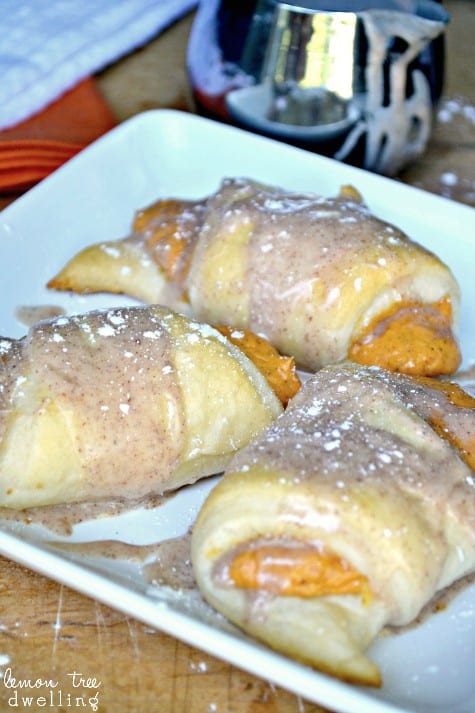 I wish I had the answer. I wish I had any answer! Because, as much as I love the fact that a time out will calm her down, what I really want is for the behavior to stop, altogether! I want peace to be restored!!
And….until it is….you better believe I'll be waking up to some delicious breakfasts. Because if I can't have peace in my mornings, at least I can have something good to eat.
Pumpkin Cheesecake Crescent Rolls
1 package (8 count) crescent rolls
4 oz. cream cheese, softened
1/2 c. pumpkin puree
1/4 c. powdered sugar
1/2 tsp. pumpkin pie spice
1/4 tsp. vanilla
Pumpkin Spice Glaze
1/2 c. powdered sugar
1 Tbsp. milk
1/2 tsp. pumpkin pie spice
1. Combine cream cheese, pumpkin puree, powdered sugar, pumpkin pie spice, and vanilla in mixing bowl. Beat a medium speed until smooth and creamy.
2. Unwrap crescent rolls and divide pumpkin mixture evenly among them. Roll each one gently into a crescent shape.
3. Bake according to package instructions, until tops are golden brown.
4. Make pumpkin spice glaze and drizzle on warm crescent rolls.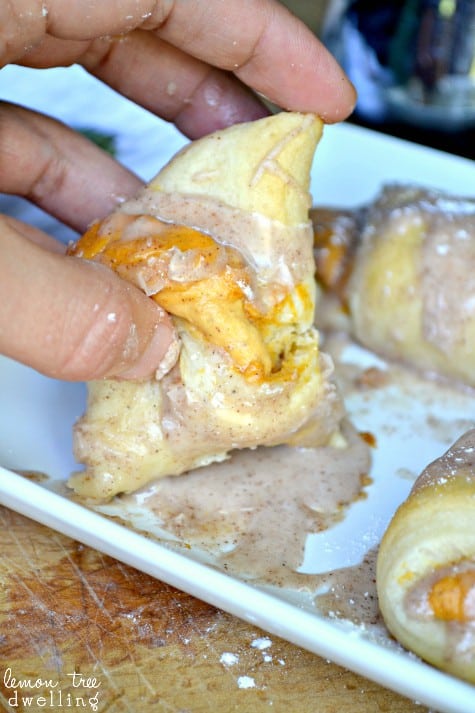 Enjoy!
Be sure to check out these other delicious crescent roll breakfast ideas!