These Blueberry Cheesecake Crescent Rolls are stuffed with a sweet cheesecake filling and bursting with fresh blueberries. Add a buttery streusel topping for an extra special breakfast treat!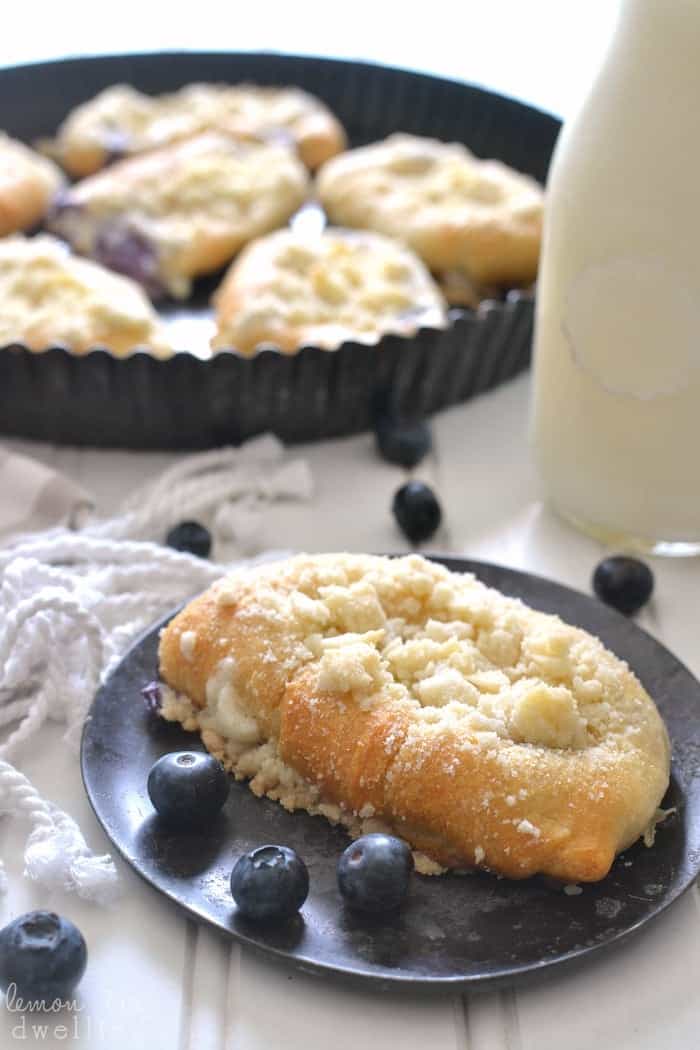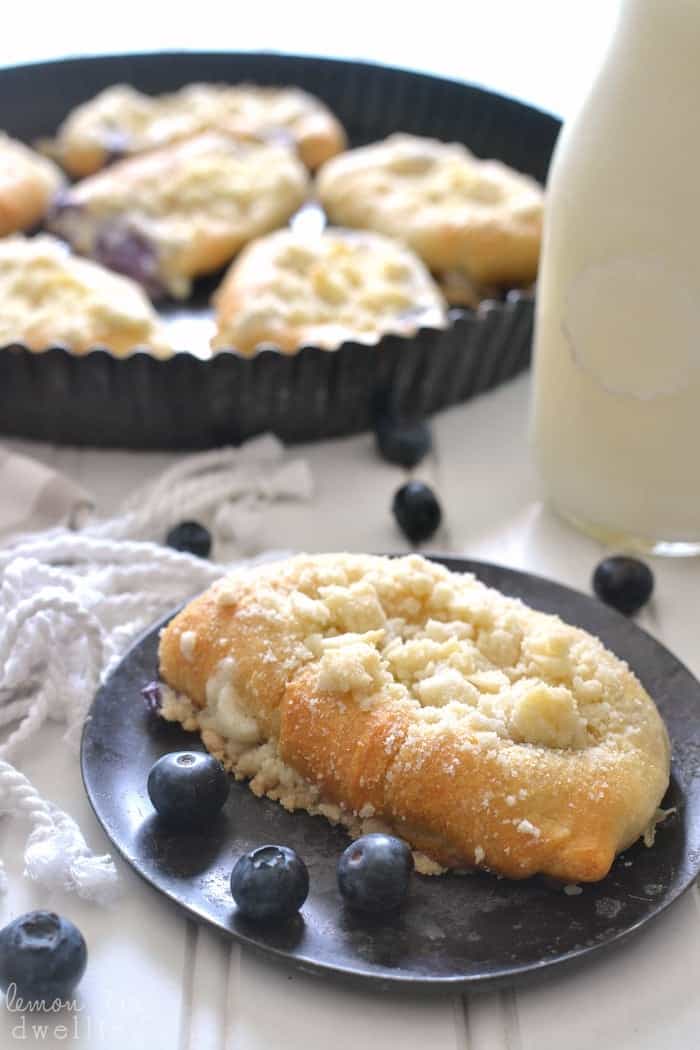 You know those times when you get a little taste of something that's to come….and you're not sure if you should be excited or scared or thoroughly freaked out? Well….we had one of those experiences this past weekend. We watched my sister's two little boys while she and her husband went to a wedding. It was an all day/overnight type of deal, and it all went well (minus a few bumps, scrapes, and bruises). But. It also freaked us out a little! Because this Wednesday we will ALL be together for a little family getaway. All the siblings. All the cousins. All the chaos.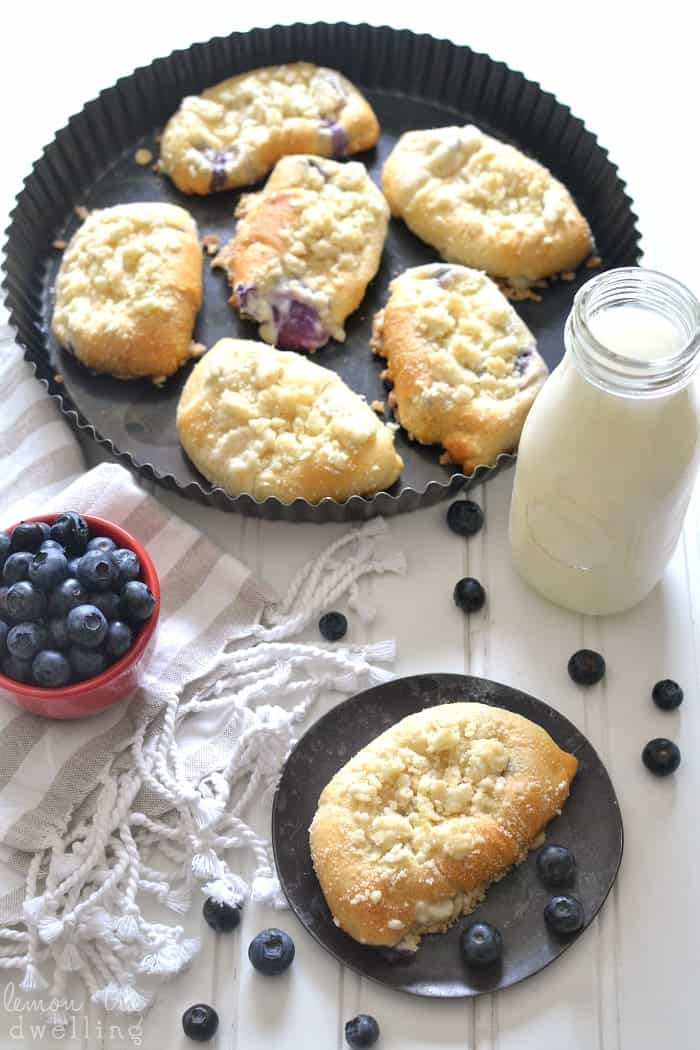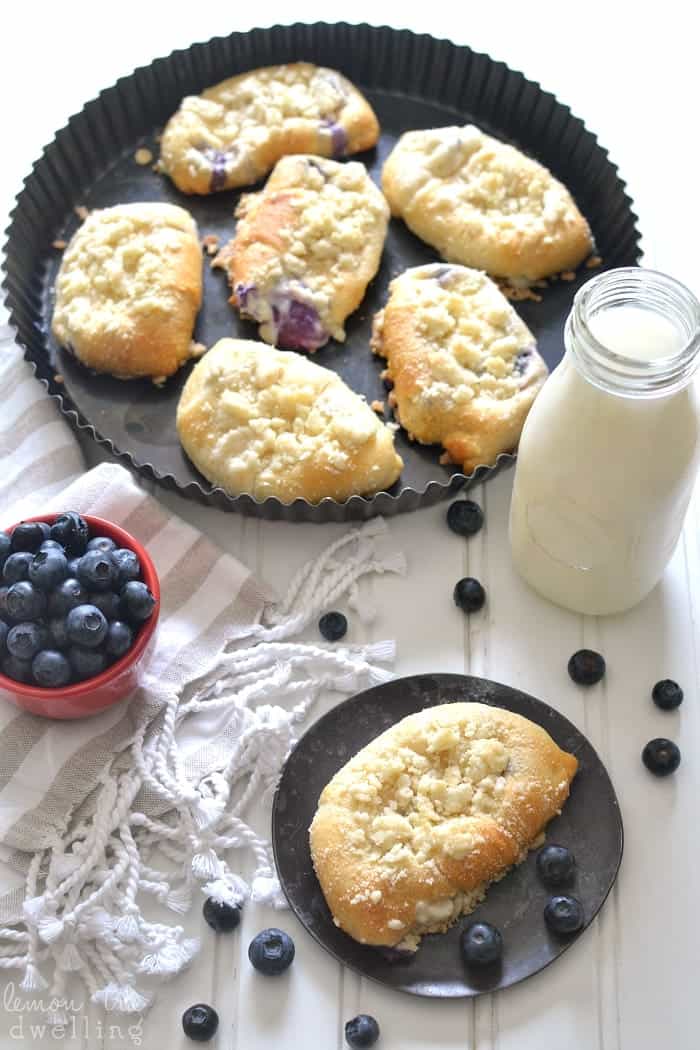 It's a tradition we started 6 years ago, when we rented a house on a lake just a few hours north. It was the first trip my entire family had taken together since we were all kids…..and it was a blast! We played games and made meals and went for walks and roasted marshmallows. It was great to get away and be together, without the distractions that come along with being at home.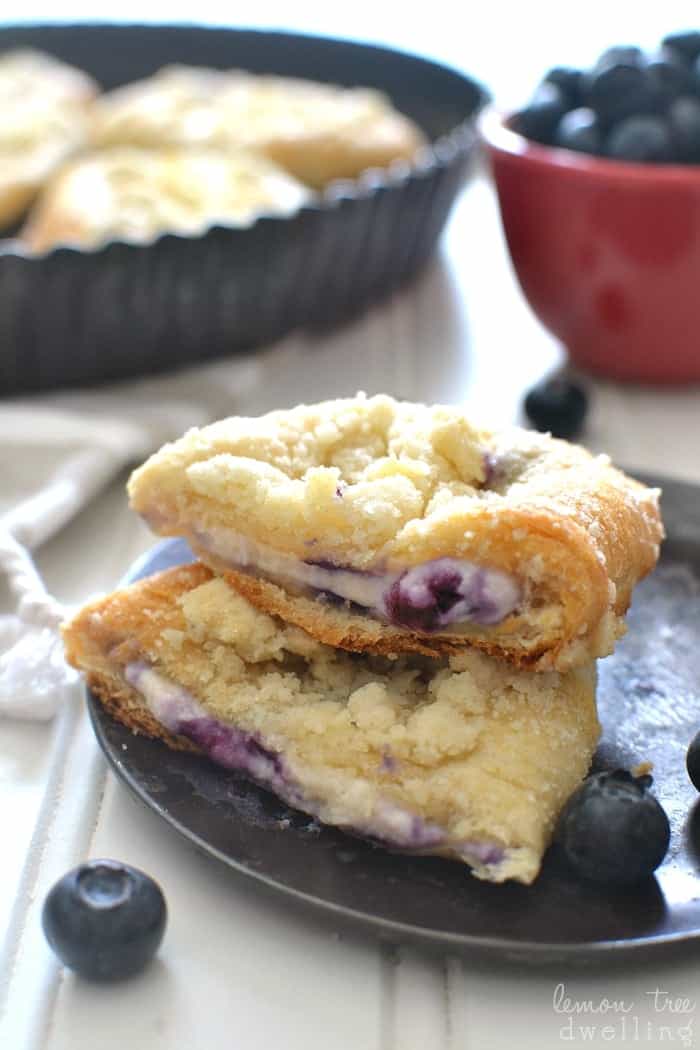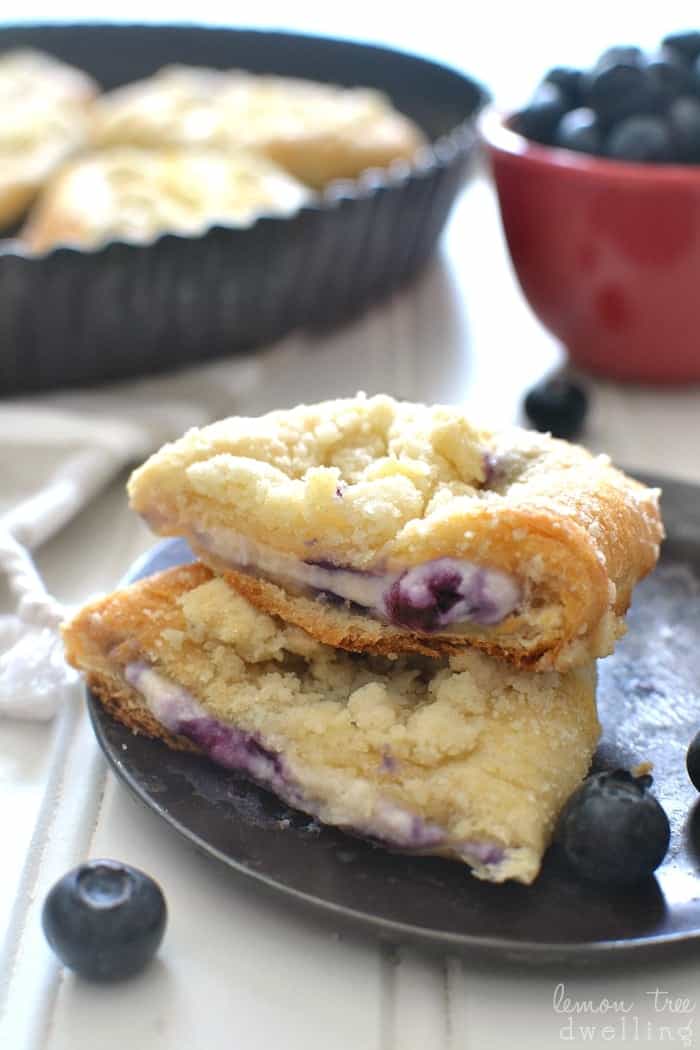 But it was clear, at the end of it, that we had already outgrown the space. And so the next year we found something bigger….and the next year, even bigger. This will be our 4th year at the same house, and my guess is that by the end of it, we may decide we need to upsize yet again. For now, though, we're all getting ready to squish in and get cozy.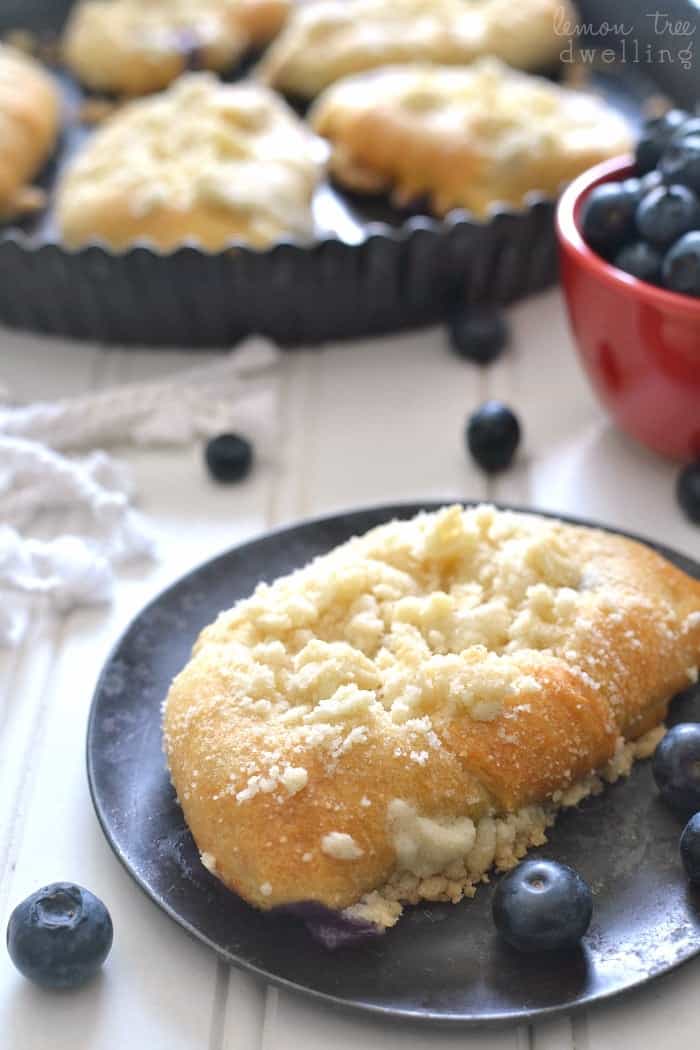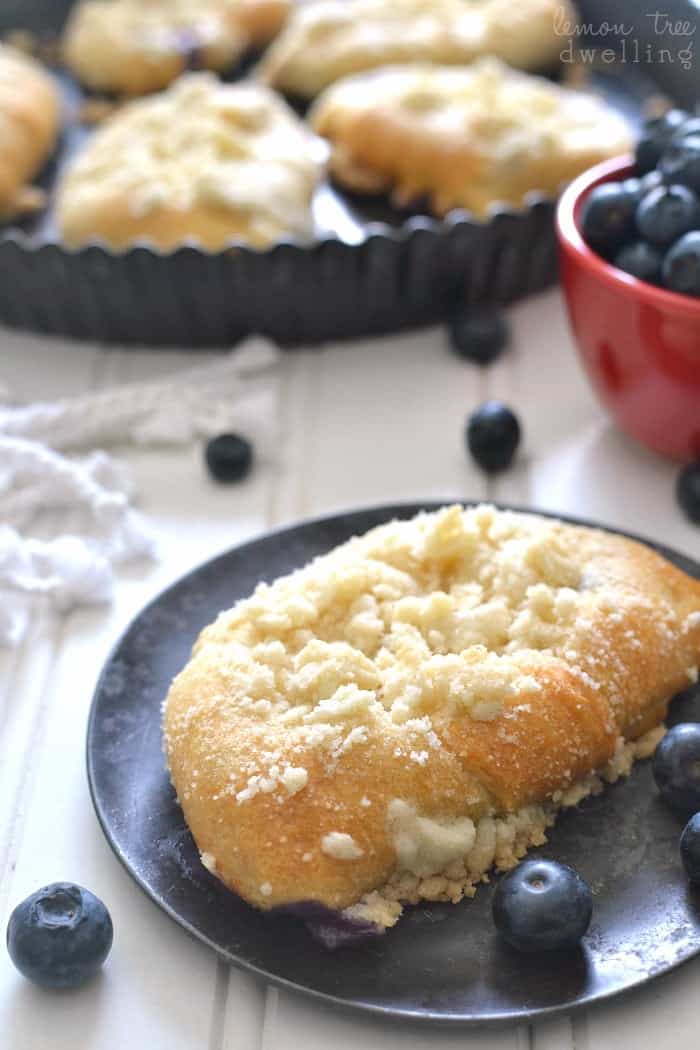 There are 20 of us in all – 10 adults and 10 kids. And 7 of those kids are age 5 and under. So yeah…..it's going to be crazy. I would say crazier than our house this past weekend, but when I think about it, I'm not so sure. After all, we had 6 kids to just 2 adults. This vacation should feel like a breeze! (or something…..!)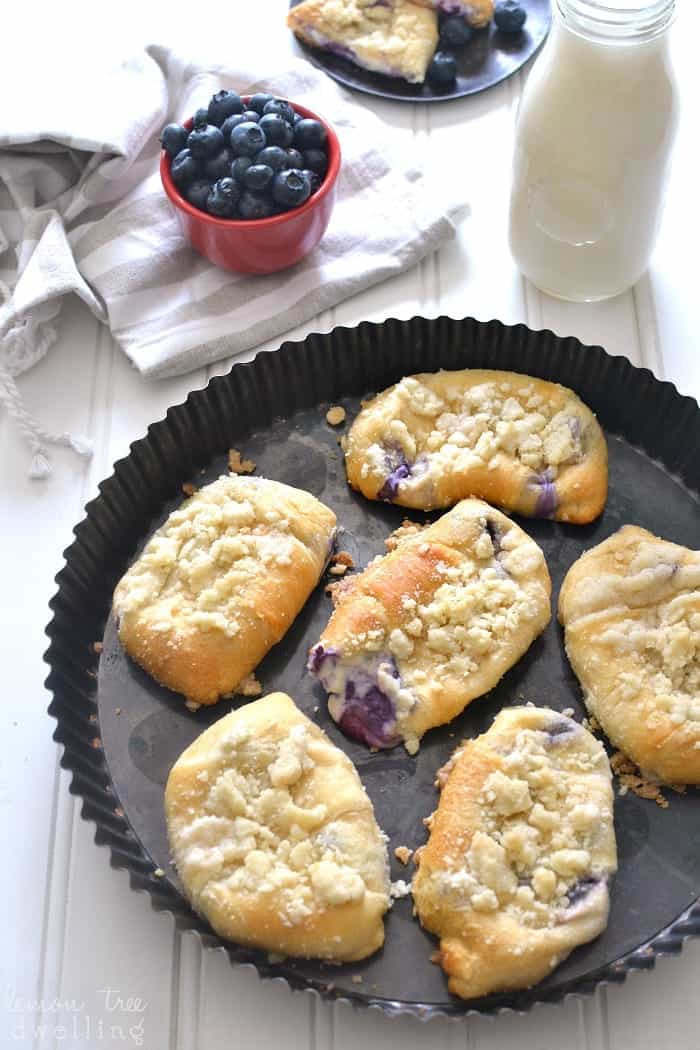 Either way, I know it will be time well spent. With my parents and my siblings and my nieces and nephews…..and with my own husband and kids, too! Time to relax and have fun and eat good food and enjoy one another's company. I think it's safe to say that the good food is something we ALL look forward to, and we all try to make it feel extra special. You know what would be perfect for breakfast? These Blueberry Cheesecake Crescent Rolls!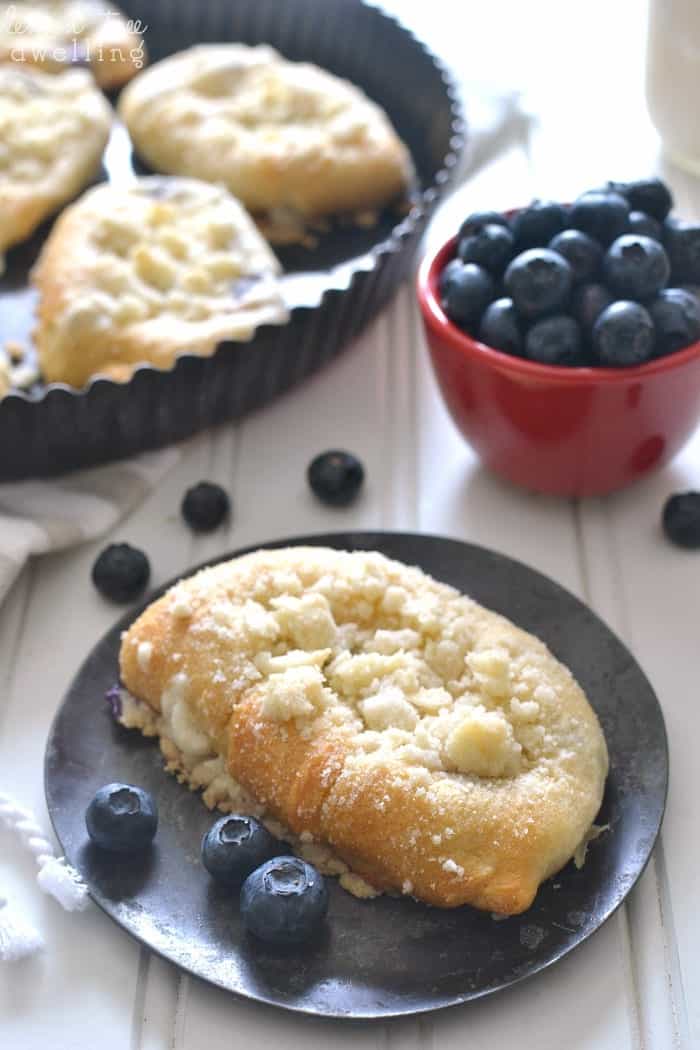 Not only are they absolutely delicious and definitely a special treat….but they couldn't be easier to make. Start to finish in less than 20 minutes, which means more time for relaxing. Or chasing kids. Whatever.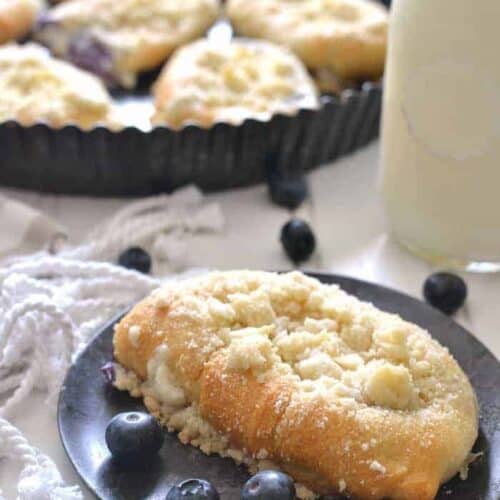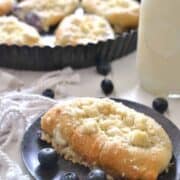 Blueberry Cheesecake Crescent Rolls
Ingredients
1

package

8 oz. refrigerated crescent rolls

1

package

8 oz. cream cheese

2

Tbsp.

sugar

1

tsp.

vanilla

2/3

c.

blueberries

For streusel topping:

1/4

c.

flour

2

Tbsp.

butter

2

Tbsp.

sugar
Instructions
Unroll crescent dough; separate into 8 triangles on a baking sheet lined with parchment paper.

In a small mixing bowl, combine cream cheese, 2 Tbsp. sugar, and 1 tsp. vanilla. Mix until smooth.

Fold in blueberries.

Fill each crescent triangle with approx. 1/4 cup filling.

Roll up, starting with the wider end.

Tuck edges to seal.

In a separate bowl, combine flour, 2 Tbsp. butter, and 2 Tbsp. sugar. Mix until crumbly.

Divide evenly among crescent rolls.

Bake at 375 degrees for 12-15 minutes or until light golden brown.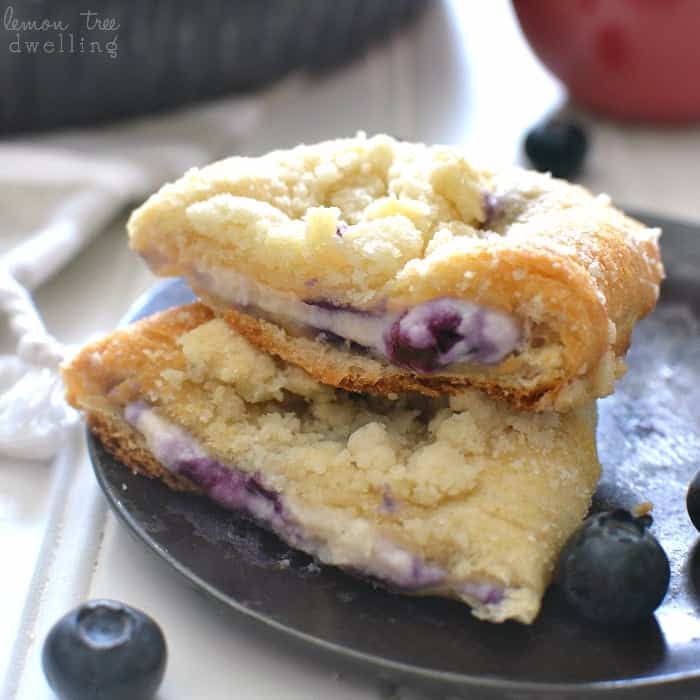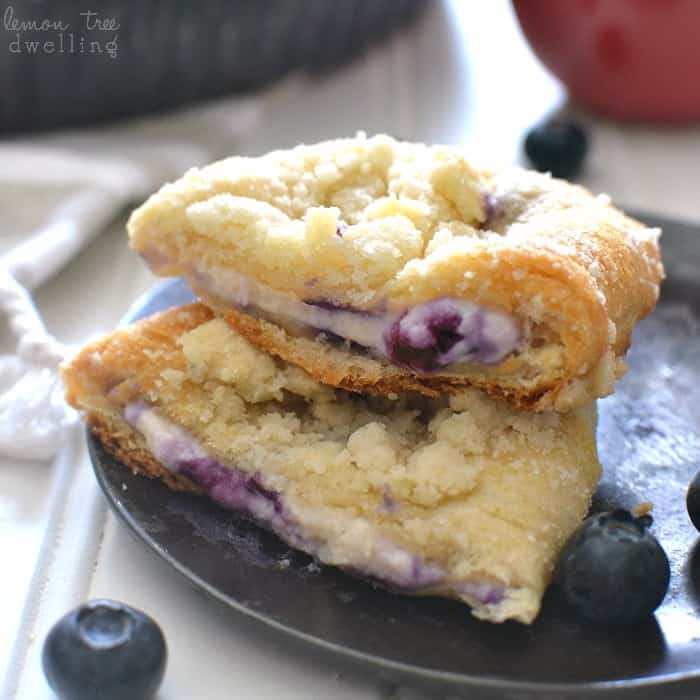 Looking for more crescent roll recipes?