S'mores Crescent Rolls stuffed with chocolate chips, marshmallows, graham crackers and Nutella and topped with Nutella drizzle. Our favorite new way to enjoy s'mores!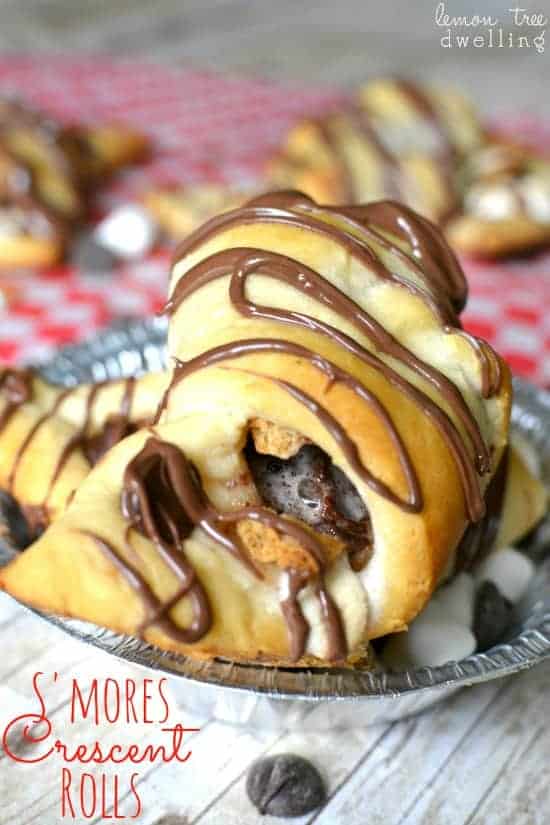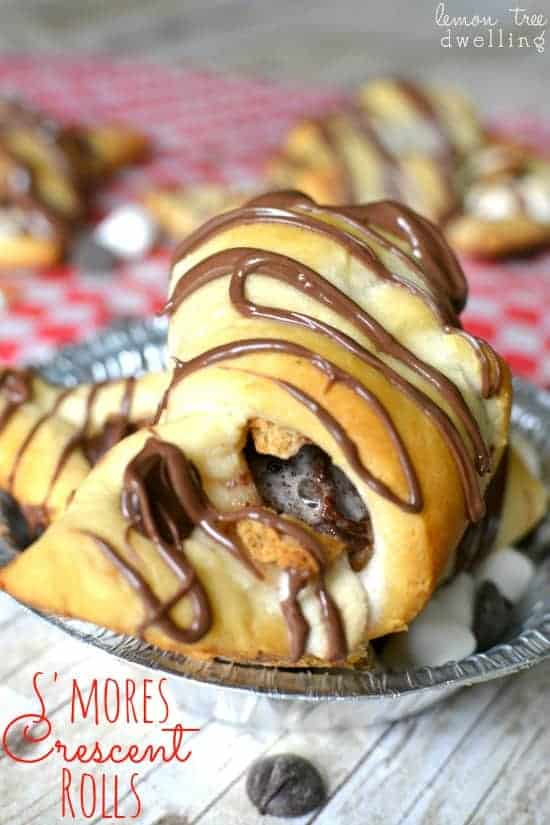 When we first moved into our house, just over three years ago, I was absolutely convinced we had made the wrong decision. There were so many things I didn't like about it – from the dark entryway to the dark kitchen to the dark wood everywhere – and that was AFTER we had taken care of the worst of it!
Sure, I had known it was a fixer upper…and I had convinced myself that I would be okay with the fixing up taking a while. But when reality struck that this was now "home", I quickly changed my tune!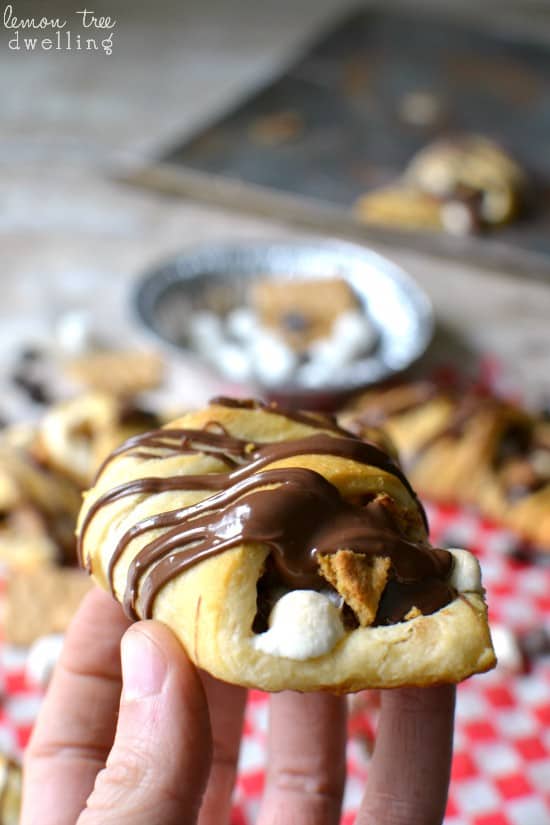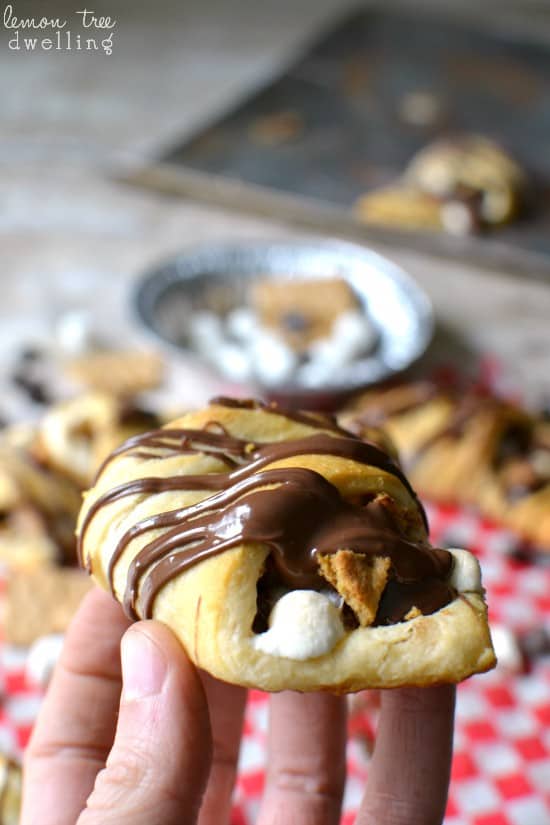 I wanted a new front door that would let light in. I wanted all the woodwork to be painted white. And I wanted to hire an electrician to brighten up our kitchen (and the rest of our house while he was at it!) Oh – and I also wanted to demolish our screened in porch. Pronto!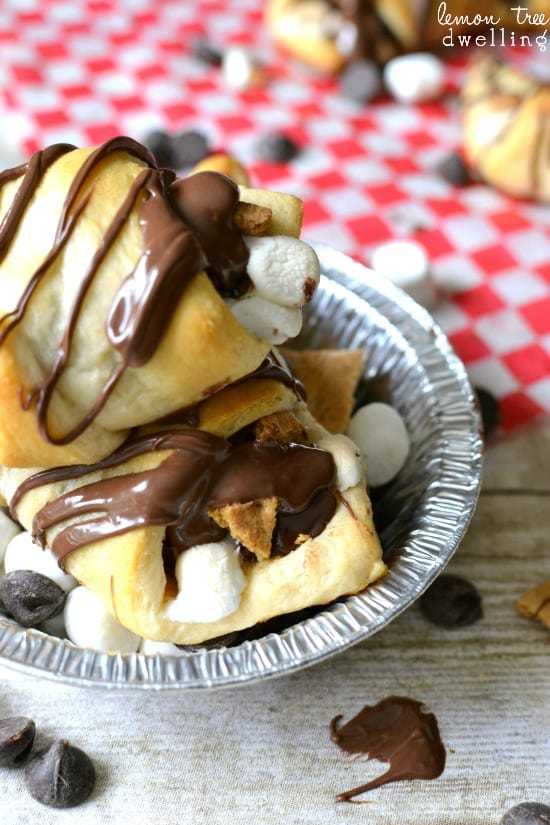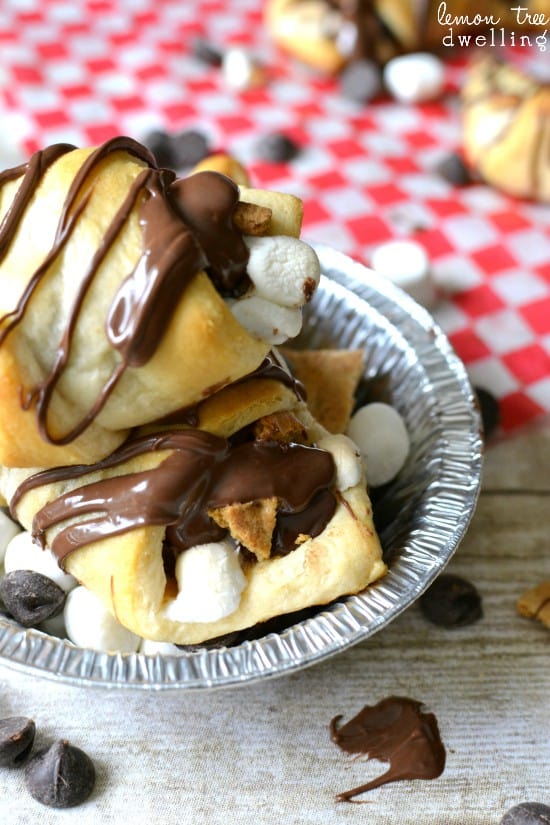 Lucky for me, I got everything I wanted…..except for the screened in porch demolition. Which turned out to be a GOOD thing, especially since the screened in porch is now one of my favorite parts of the house!
All it took was a little paint, a little furniture, some brightly colored rugs, some hanging lanterns, and a summer spent enjoying the indoor-outdoor feel of it. And now…..I'm in love!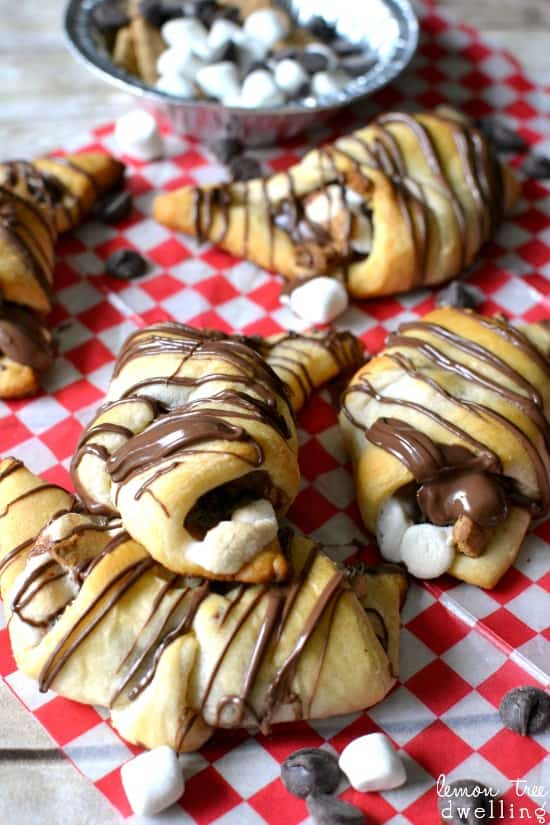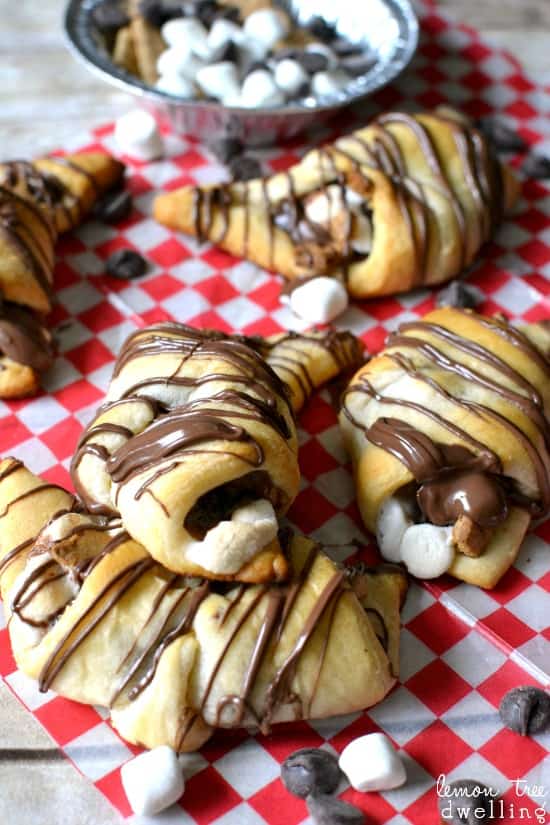 I actually spent a day last week getting it ready for the season – sweeping the floor, arranging the furniture, rolling out the rug, hanging up the lanterns. Because as soon as warm weather strikes, that's exactly where I'll want to be!
And when I'm not there, I'll want to be sitting on the patio, or around the fire pit, roasting marshmallows, making s'mores and soaking up all the warmth I can get.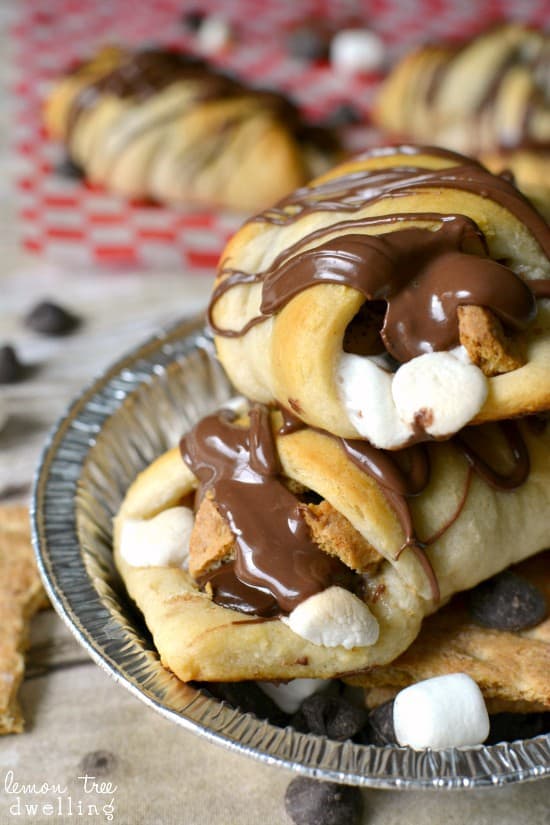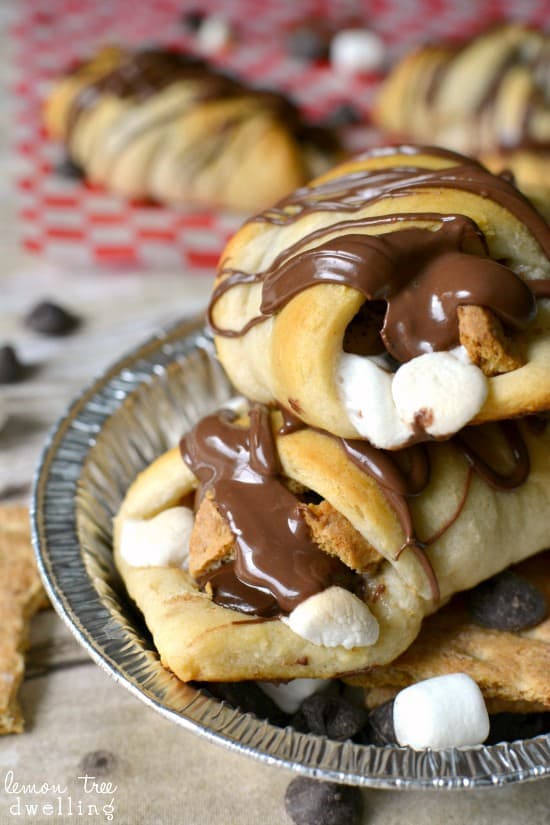 Since patience clearly isn't my strong suit, I decided I couldn't really wait for warmer weather to get my s'mores fix. After all, I could still be waiting another month! So I channeled my summer s'mores love into these tasty little crescent rolls, which are definitely the next best thing.
Or maybe even better….considering the fact that these are s'mores you can eat for breakfast!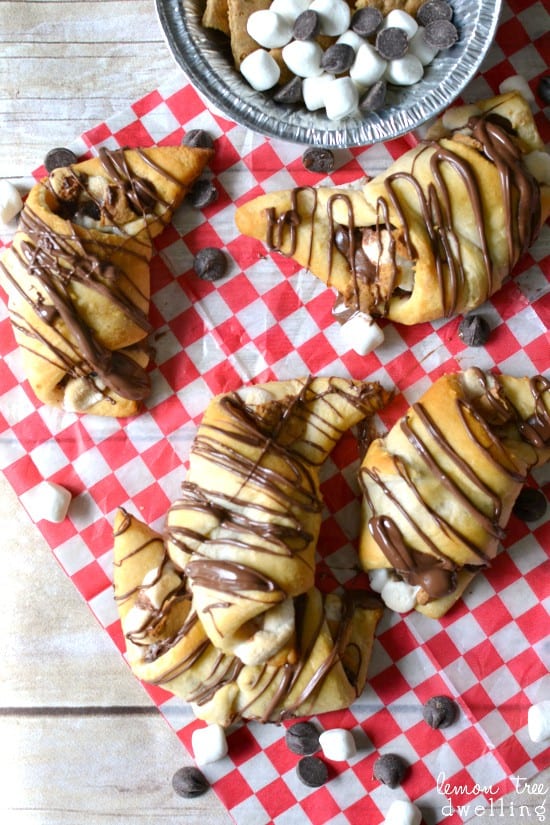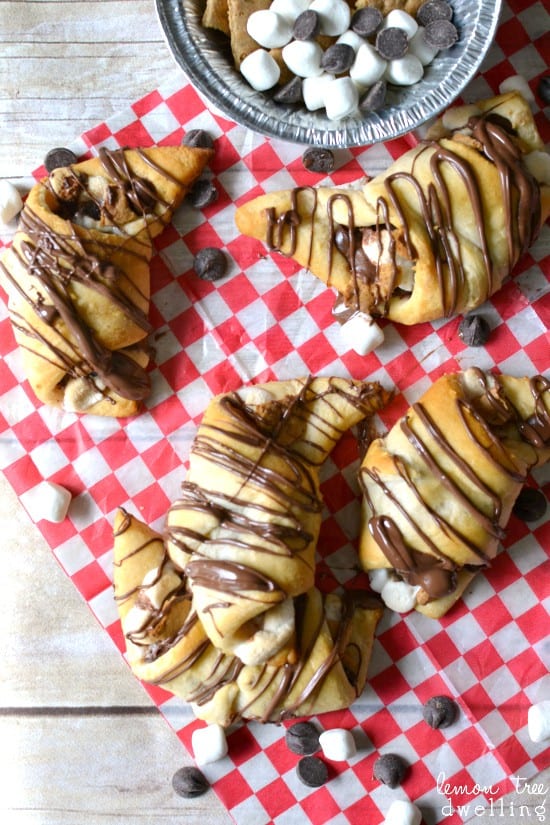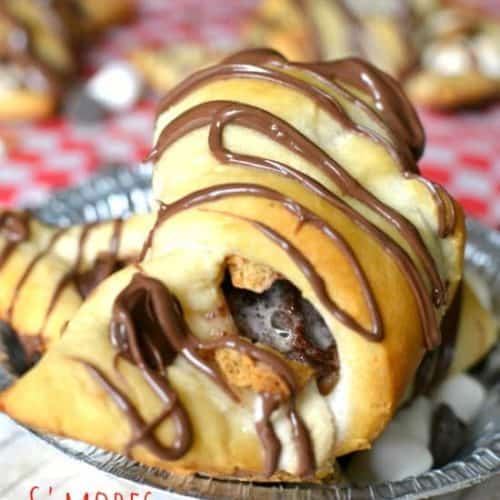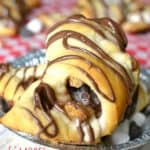 S'mores Crescent Rolls
Ingredients
1

can refrigerated crescent rolls

8 count

1/4

c.

Nutella

64

mini marshmallows

40

chocolate chips

2

graham crackers
Instructions
Unroll crescent dough into triangles.

Top each with 1 tsp. Nutella, 8 mini marshmallows, 5 chocolate chips, and 1/4 graham cracker (broken into pieces).

Carefully roll dough into crescent shape, starting at the wide end and working your way to the point.

Bake at 375 degrees for 10 minutes or until golden brown.

Drizzle with remaining Nutella (you may have to heat it slightly to make it the right consistency).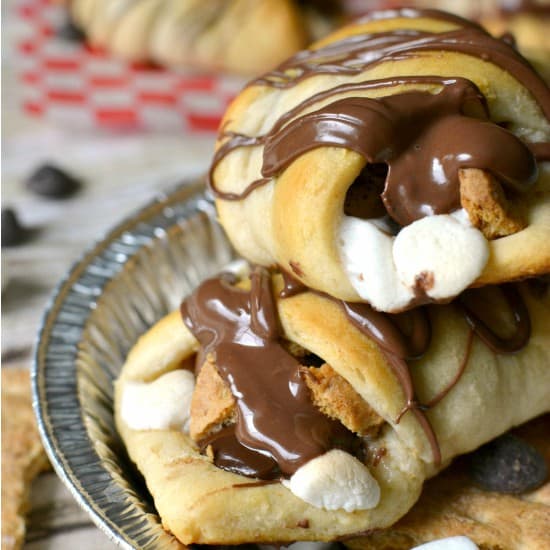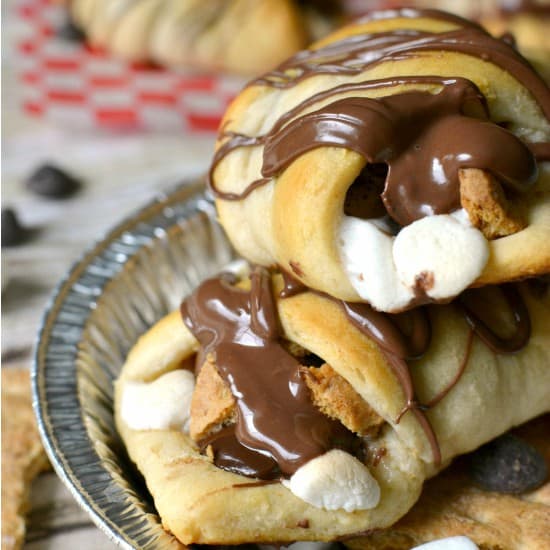 Be sure to check out my No-Bake Nutella S'mores Cheesecake Cups, too!