Fresh Figs, caramelized in a mixture of brown sugar, cinnamon & vanilla and topped with sweetened whipped cream cheese.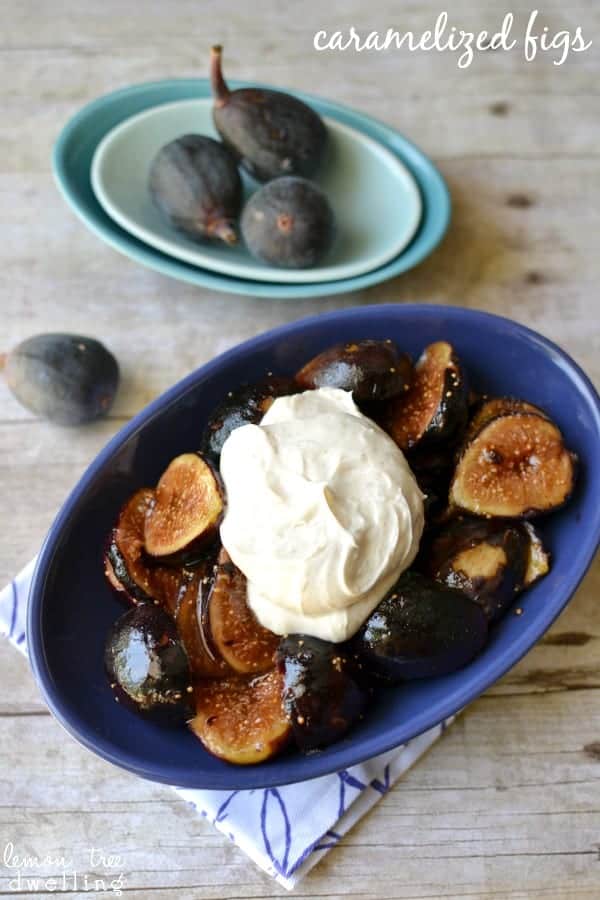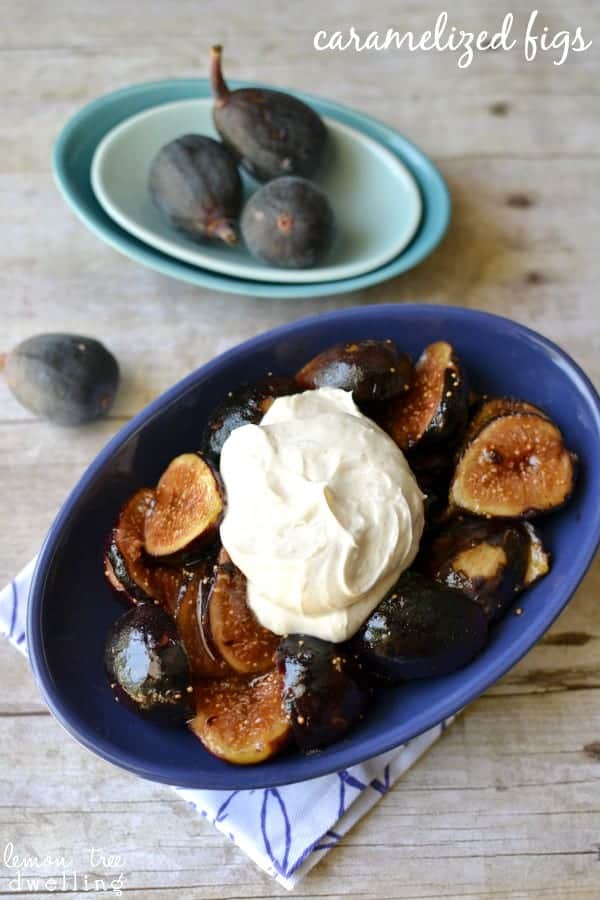 Do you ever just see something at the grocery store and HAVE to have it......even though you have no idea what you're going to do with it? That type of thing happens to me a lot.....particularly at Costco, where the quantities are enormous and not knowing what you're going to do with something is a BIG issue! (Literally!)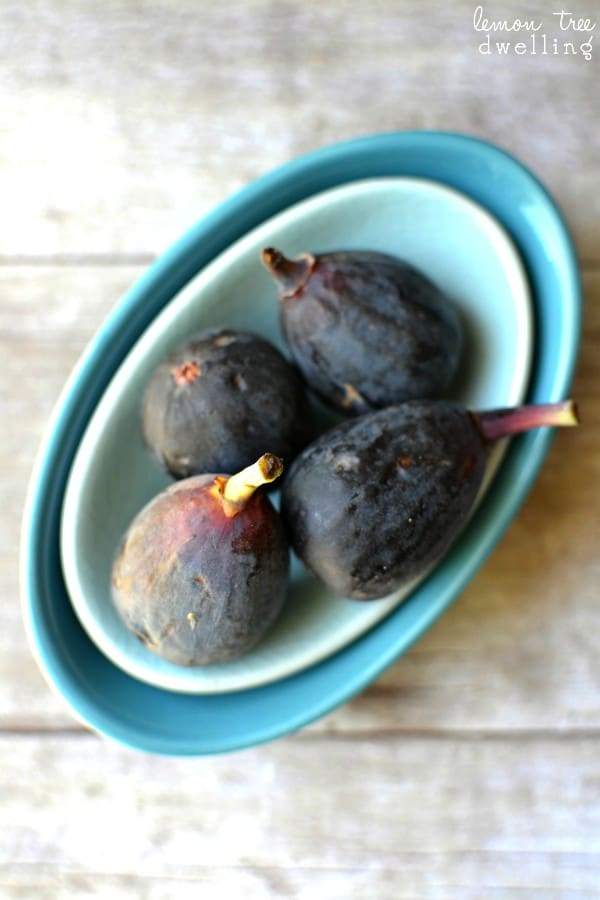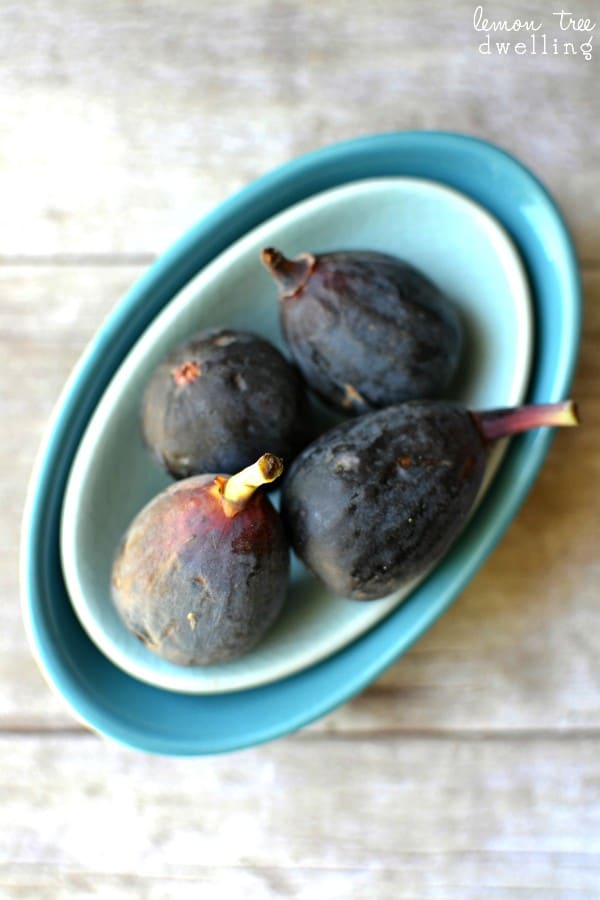 So suddenly you have a giant container of dried beans or 24 cans of the same kind of soup or a 20 pound bag of purple potatoes that you have no chance of using before they go bad!! Ahh....the joys of discovering new things at the grocery store.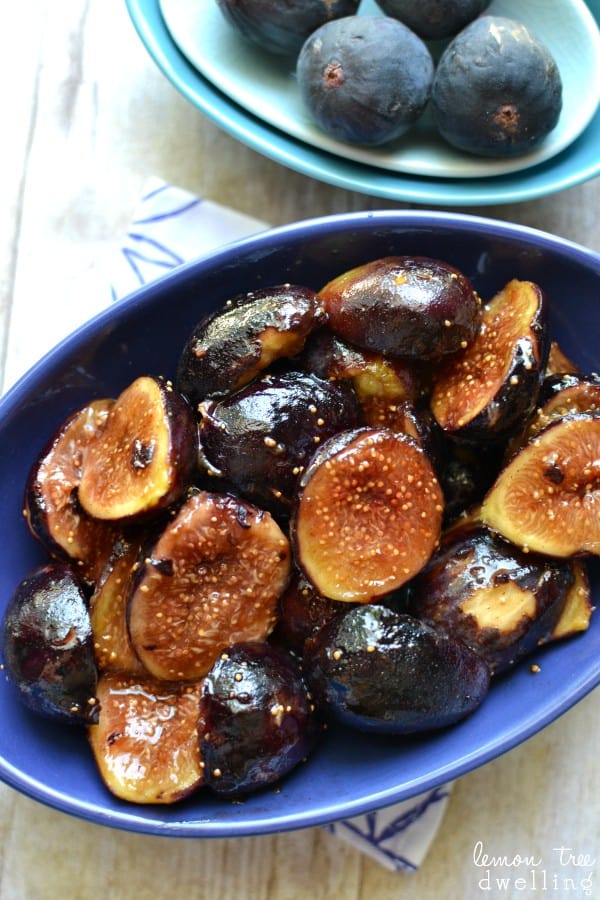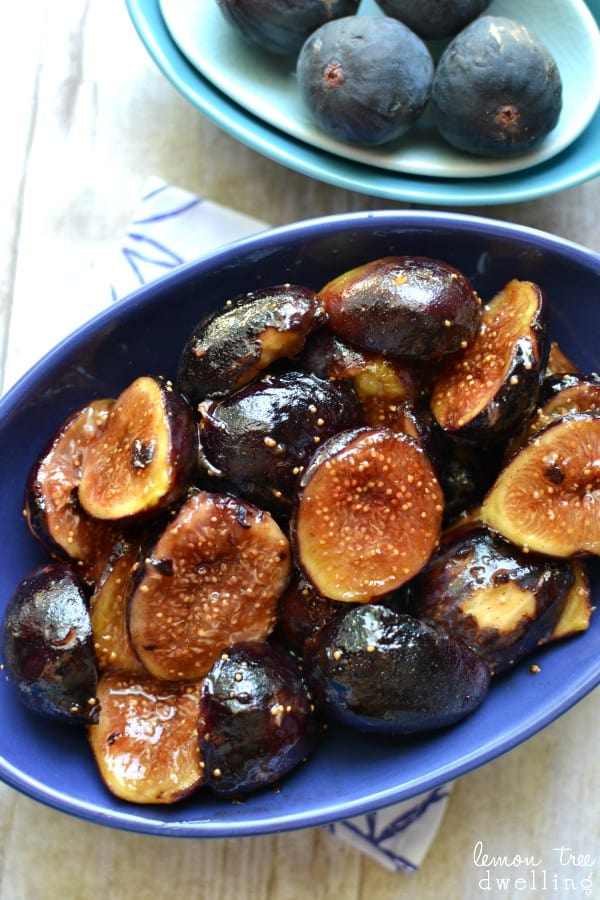 Do you see where I'm going with this? Yep - you guessed it! The figs! At the grocery store! They were speaking to me! And I couldn't say no. Only the store wasn't Costco....it was Trader Joe's. And the result wasn't wasteful....it was delicious!! Not only are figs a great snack to pop in your mouth straight from the fridge; there is so much you can do with them! Of course, I had no idea what I would do with them when I put them in my cart...but that didn't stop me.....!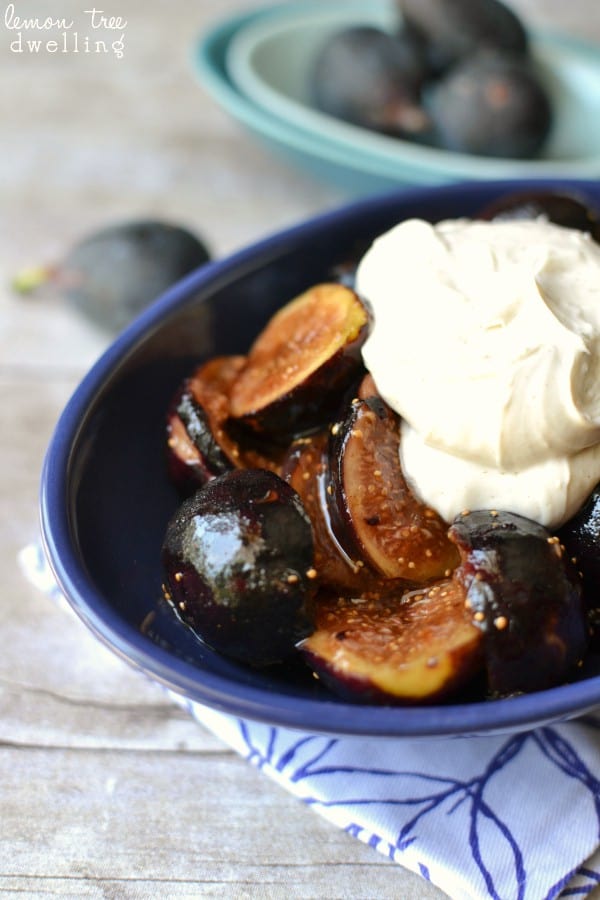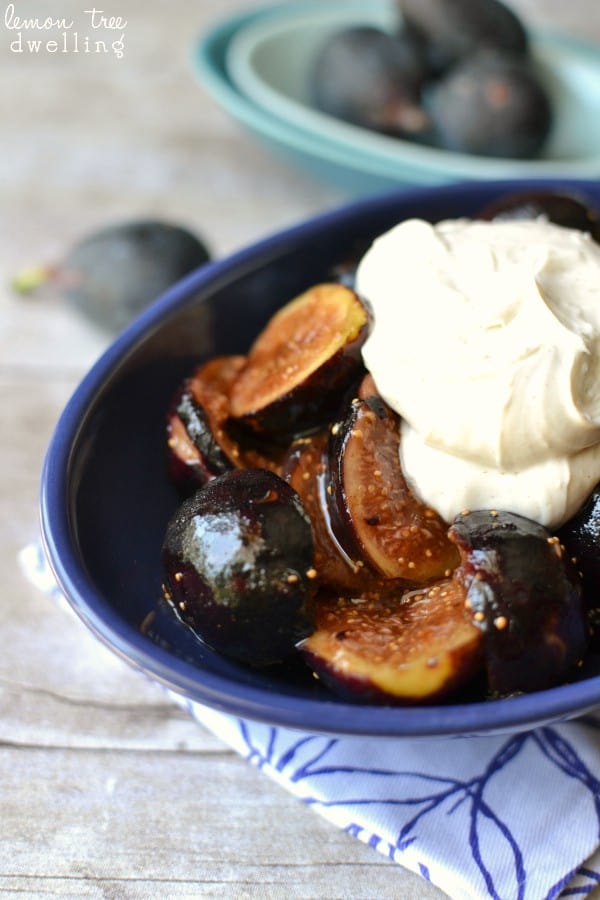 Because they're so delicious on their own, I decided I didn't want to over-do it with preparing them. Rather than bake them into a cake (which would also be delicious) I decided to let them be the star of the show! I simply removed the stems, sliced them in half, and sauteed them in a mixture of brown sugar, cinnamon, and vanilla. The flavor was incredible.....and I knew it would pair well with some type of soft cheese.....so I sweetened up some cream cheese, whipped it, and put a dollop on top.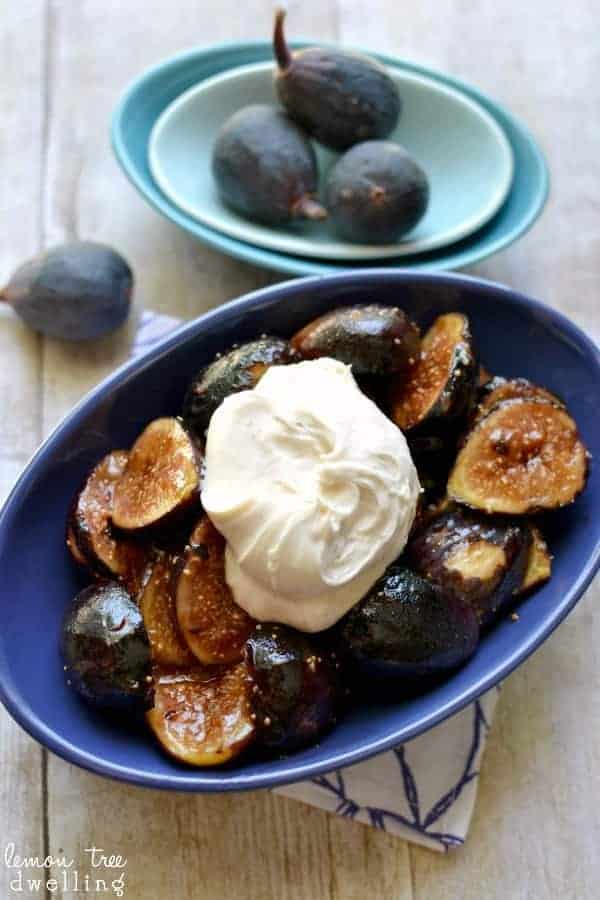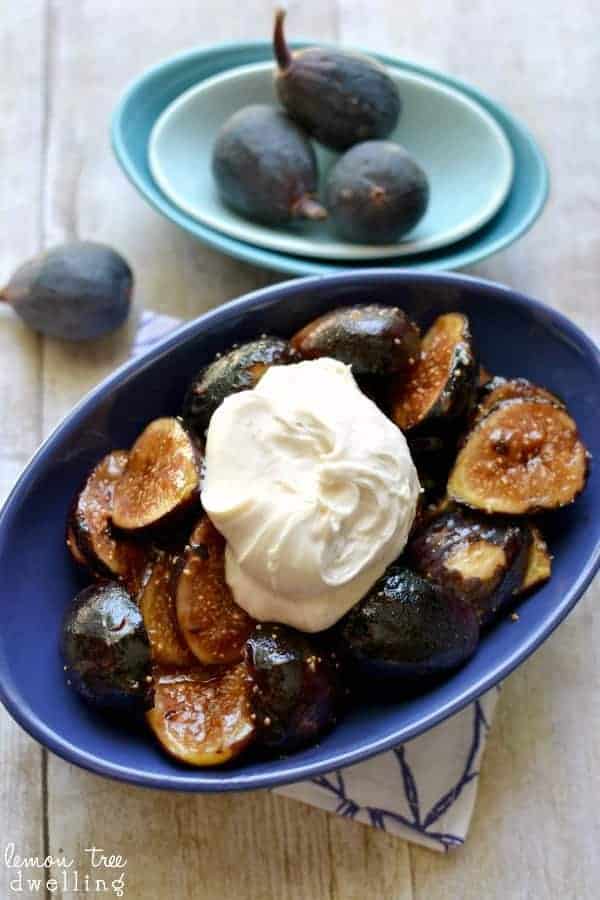 This would be a perfect dessert for an end of summer dinner with friends - a little bit fancy, a lot delicious, and definitely simple to pull of. So if you ever see fresh figs at the grocery store.....buy them! And you'll know exactly what to do with them (for once)!!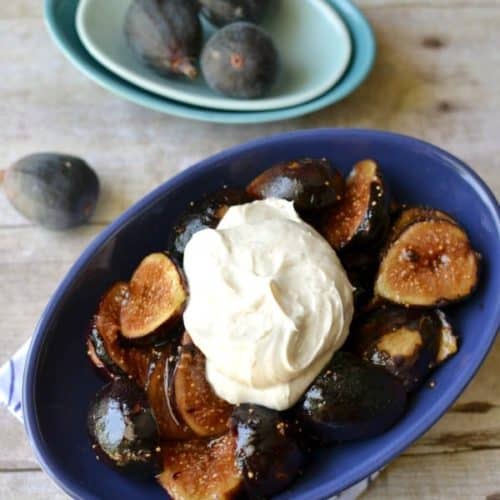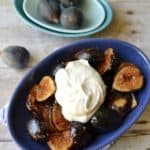 Caramelized Figs with Whipped Brown Sugar Cinnamon Cream Cheese
Ingredients
15

fresh figs

3 ½

tablespoon

brown sugar

¾

teaspoon

cinnamon

1

teaspoon

vanilla

4

oz.

cream cheese
Instructions
Remove stems from figs; slice in half lengthwise

Saute over medium heat with 3 tablespoon brown sugar, 1 teaspoon vanilla, and ½ teaspoon cinnamon until mixture becomes caramelized.

Remove from heat.

In a small bowl, whip cream cheese, ½ tablespoon brown sugar, and ¼ teaspoon cinnamon.

Top figs with cream cheese and enjoy!