This Lemon Zucchini Bread combines two favorites in one delicious loaf of bread! This quick snack or easy breakfast idea is a great way to sneak in extra veggies and will be a favorite with the whole family.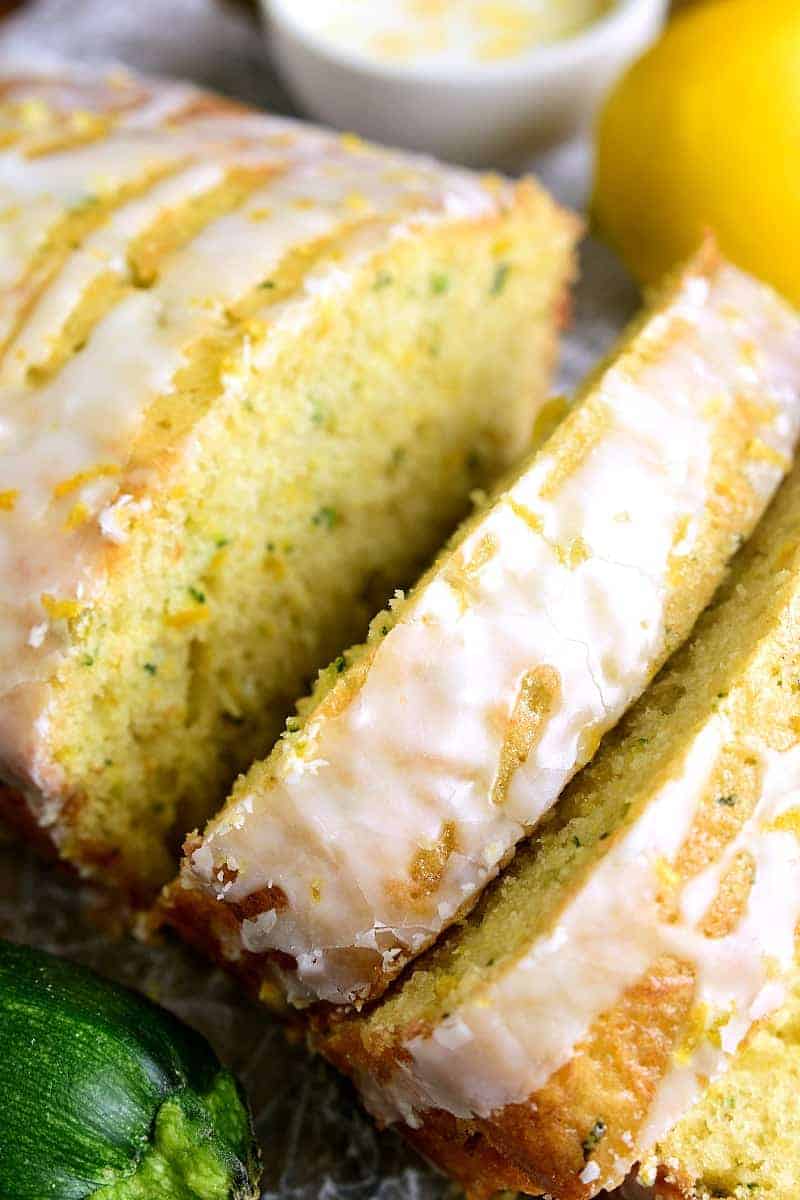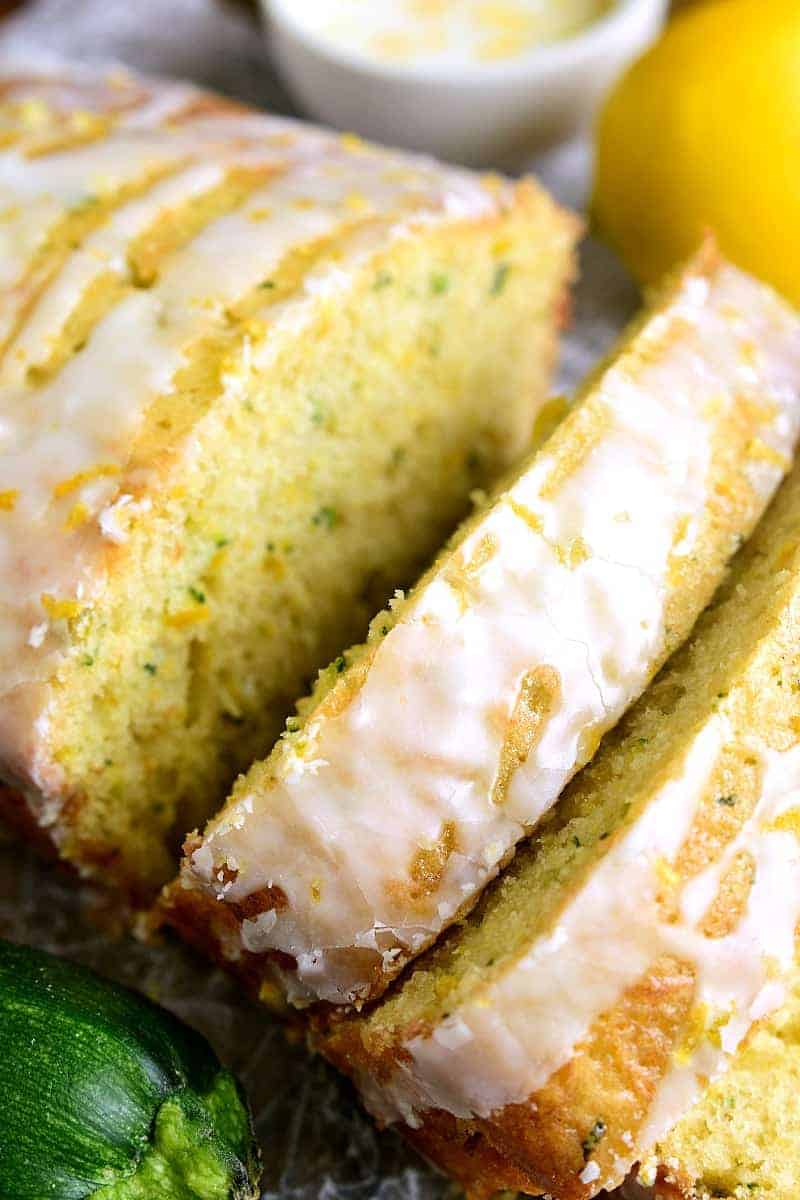 When it comes to parenting, I think it's fair to say that I really try not to judge other people's decisions. Or think I know better. Or think I'm doing it "right". Because parenting is hard, and there are a million and one ways to do it, and honestly? I have no idea whether the way I'm doing it is right at all. I'm just doing the best I can.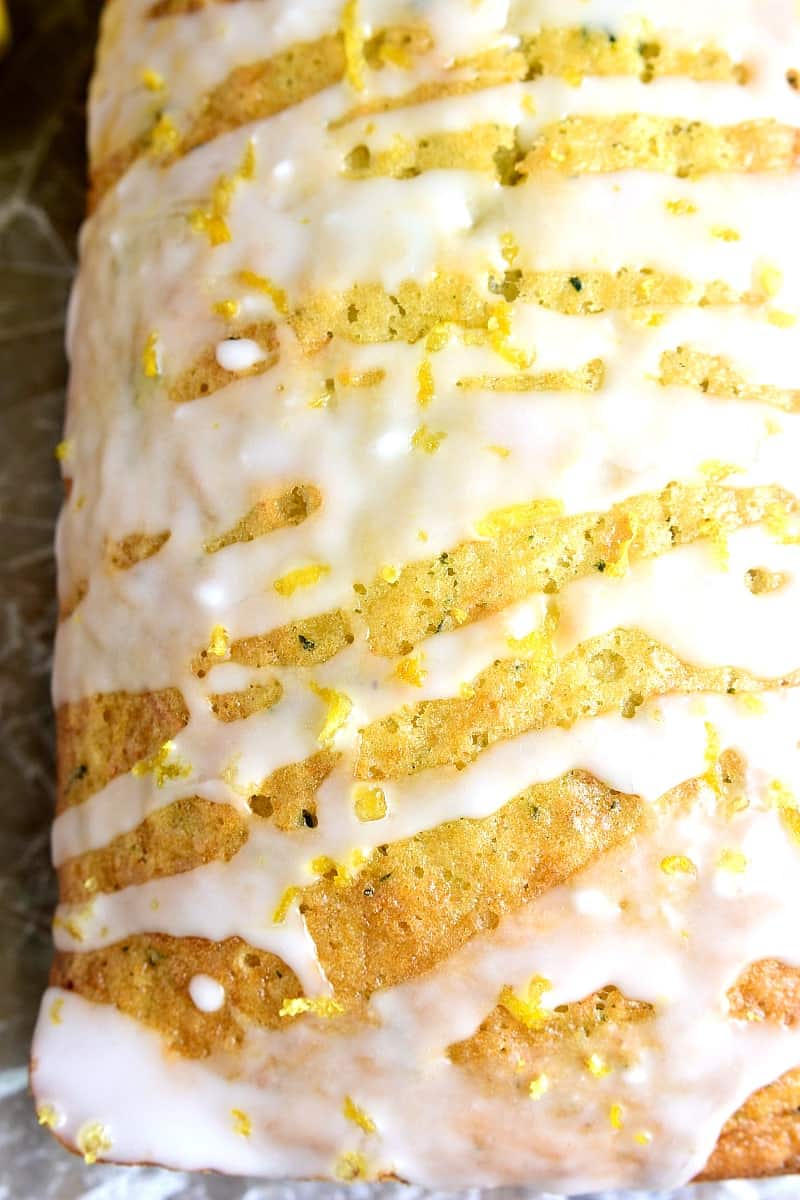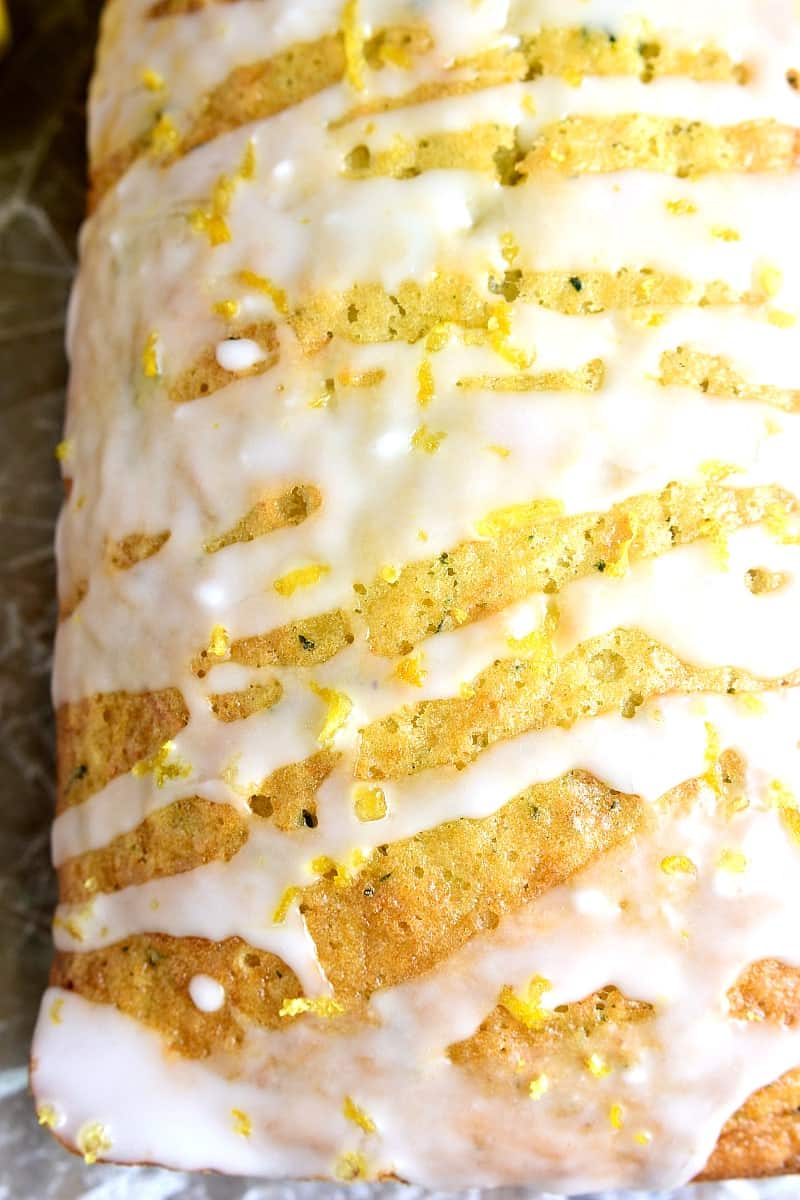 But one thing that's true is that there are certain things I thought I would do differently. And, well, over time I've realized those things maybe weren't as easy to execute as I thought they would be. Things like being really consistent with discipline, enforcing a chore chart, and….getting my kids to eat ALL THE VEGGIES.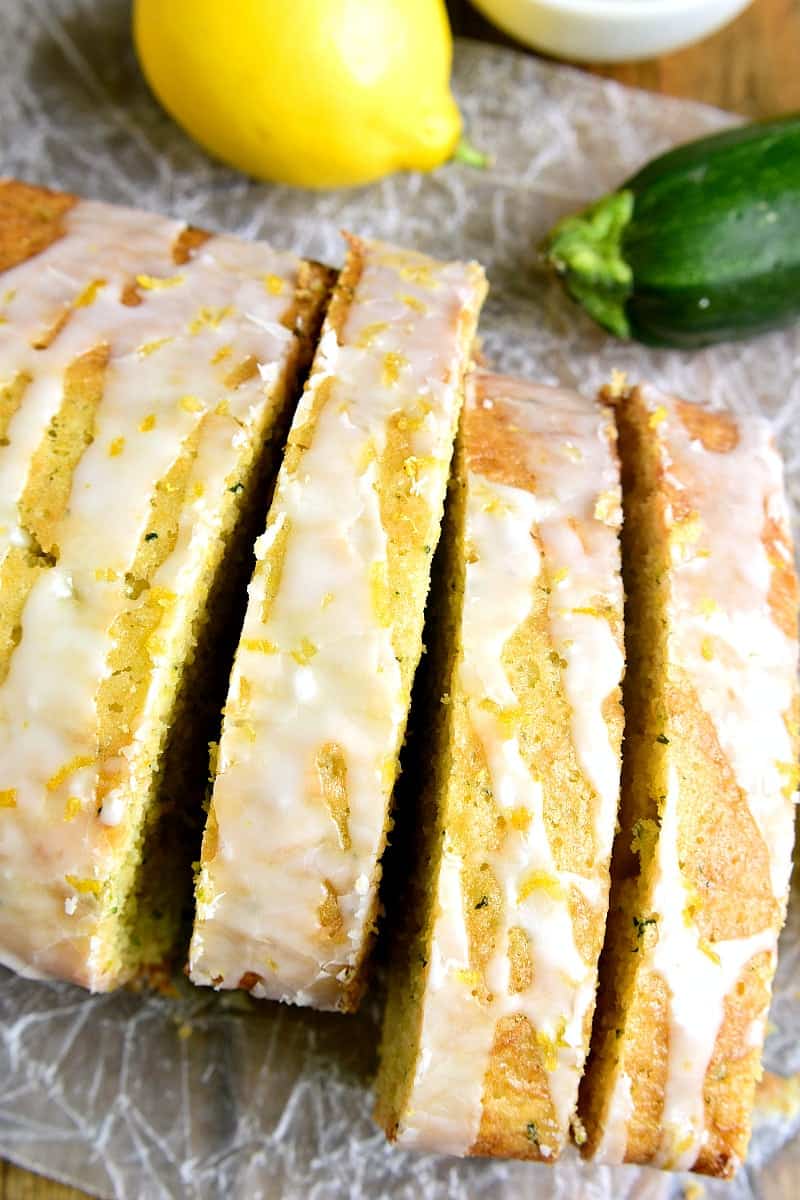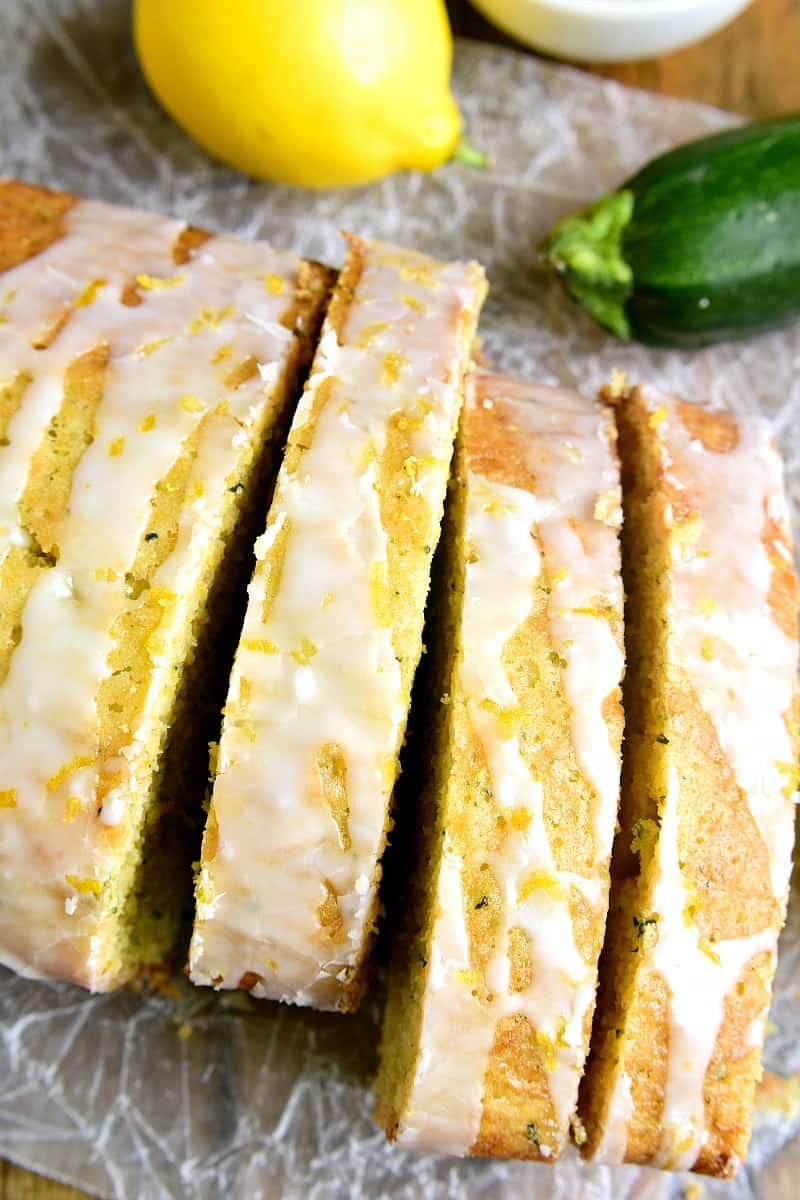 When I first became a parent, I really didn't like the idea of hiding veggies in things. Why? Because I wanted my kids to love veggies for veggies' sake. And I thought that was realistic! Ha! Okay, to some extent it is….but there's definitely room for more veggies in our life. Veggies that aren't dipped in ranch dressing.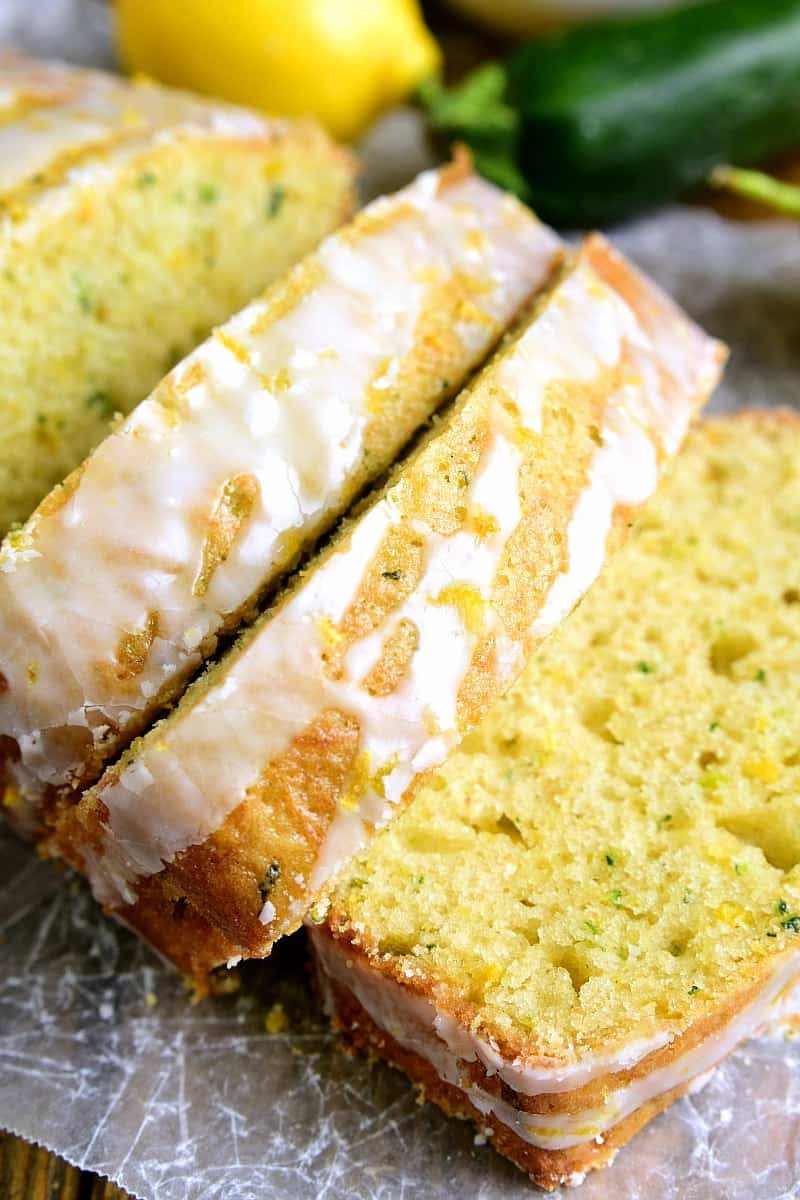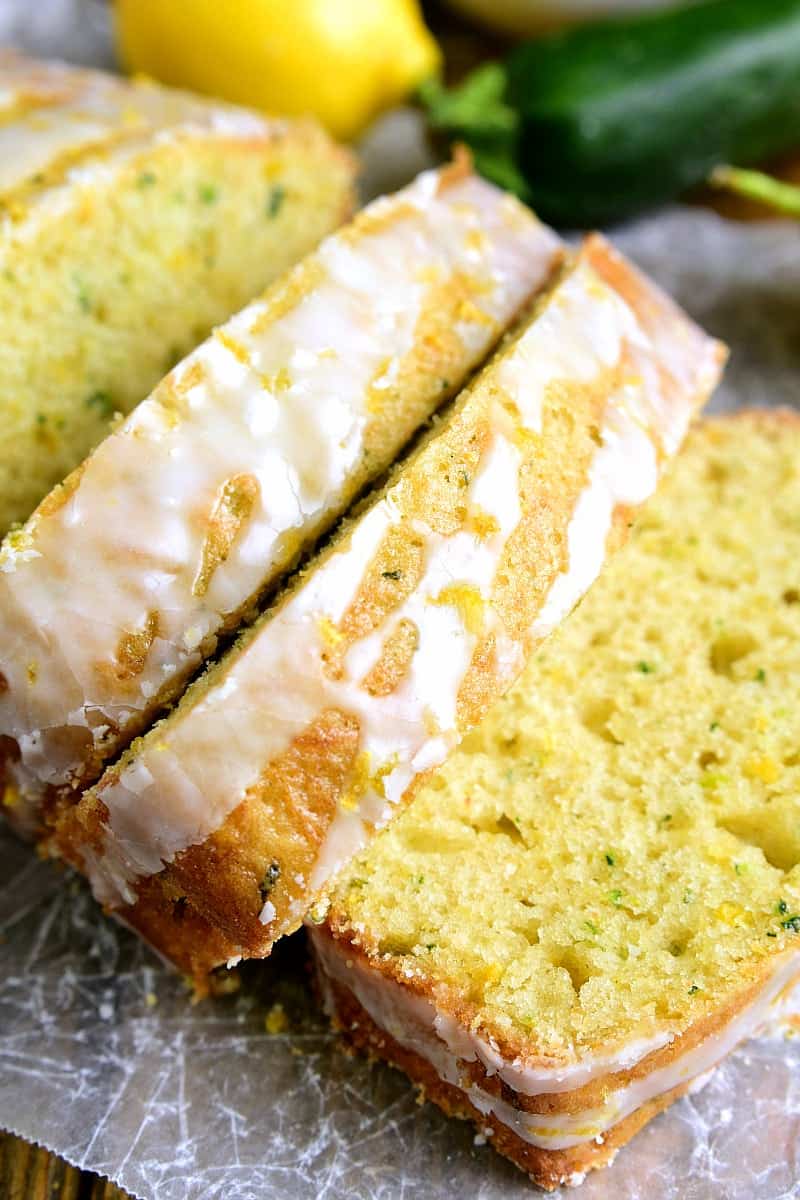 Lemon Zucchini Bread – A quick snack
Enter: Lemon Zucchini Bread. THIS STUFF IS AMAZING! It's sweet and light and lemony….with just the perfect amount of glaze….and I swear you would never know it's packed with zucchini. My kids gobbled it down like crazy and asked for more. Despite the little green specks. And even though they still might not choose to eat zucchini just for the love of zucchini, at least I know how they will eat it!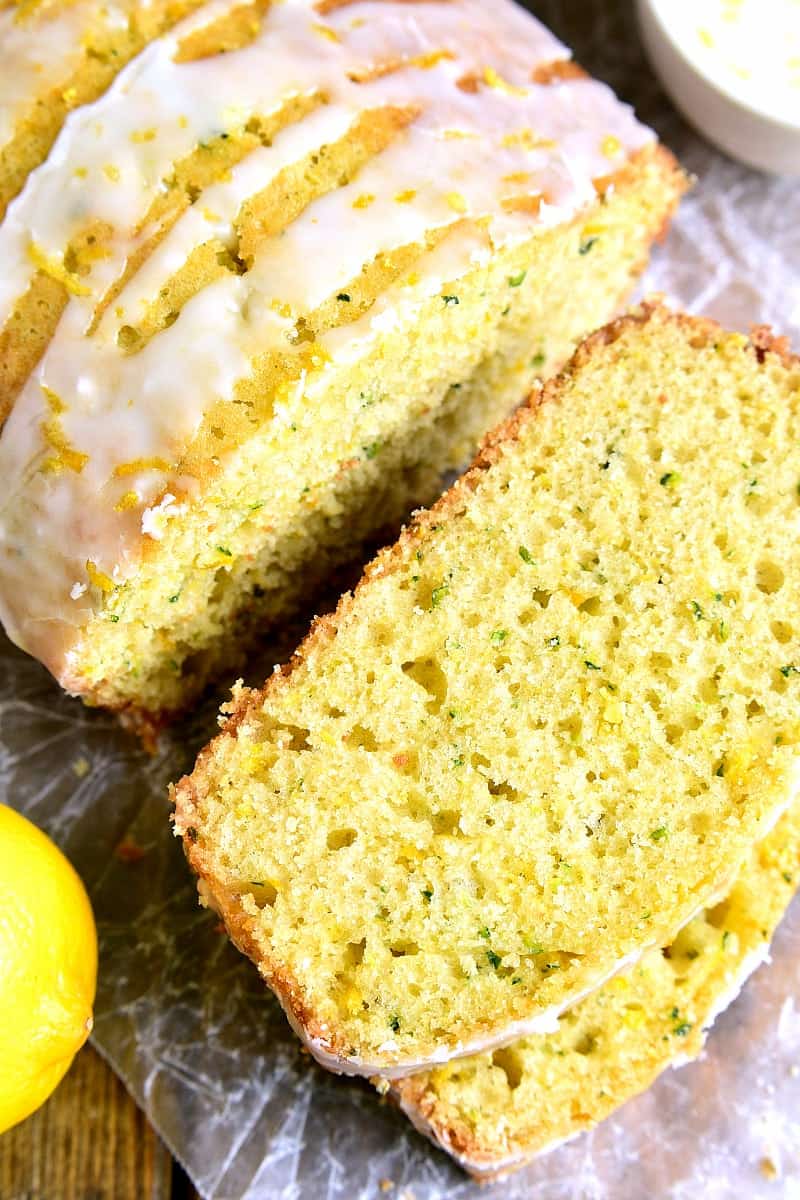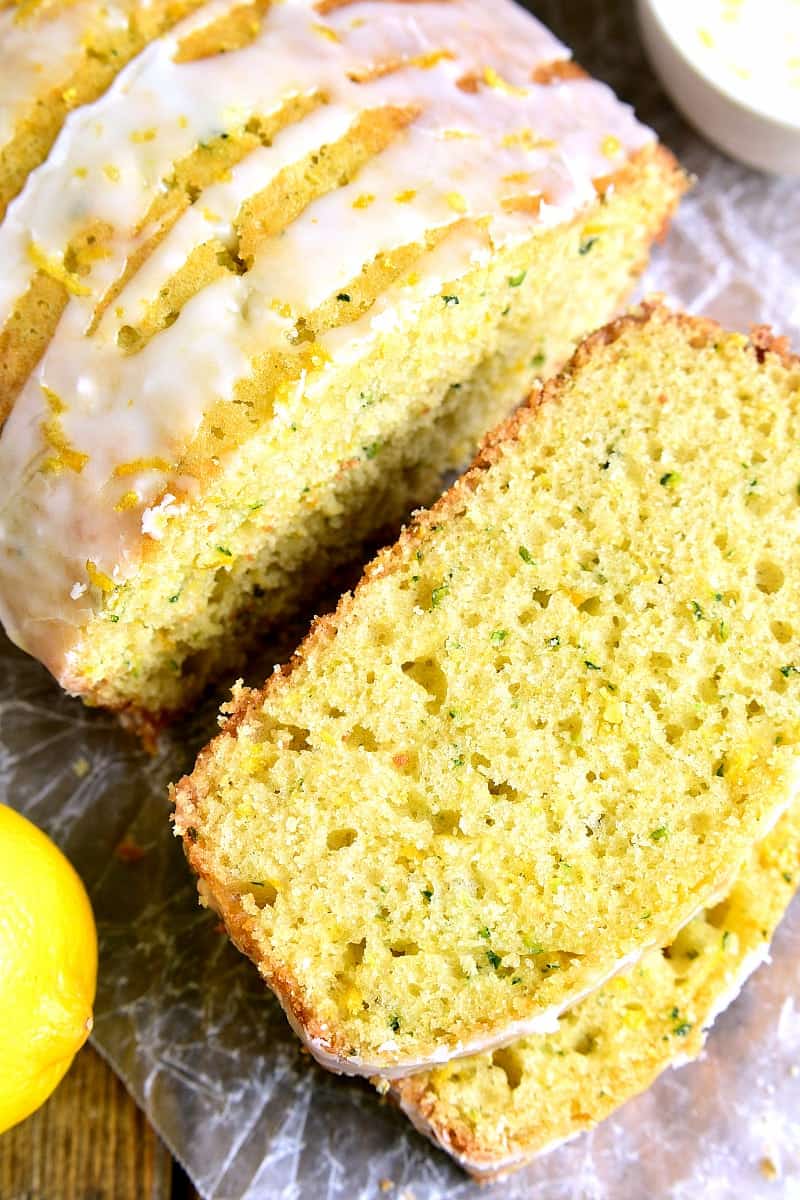 So whether your kids are veggie lovers or not, I think it's safe to say this Lemon Zucchini Bread will be a HUGE hit. And if they're turned off by all things green? Peel the zucchini before shredding it! Problem solved. Your kids get an extra dose of veggies and you get a delicious loaf of Lemon Zucchini Bread that's guaranteed to put smiles on faces.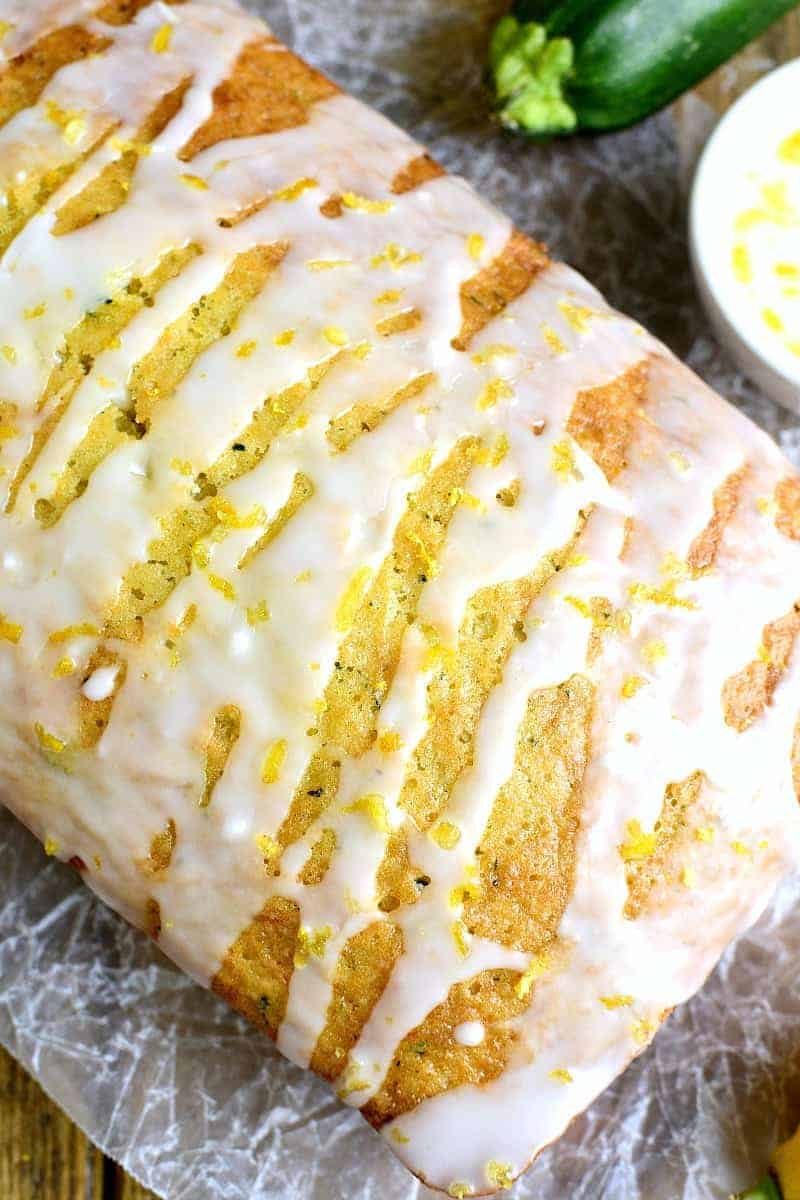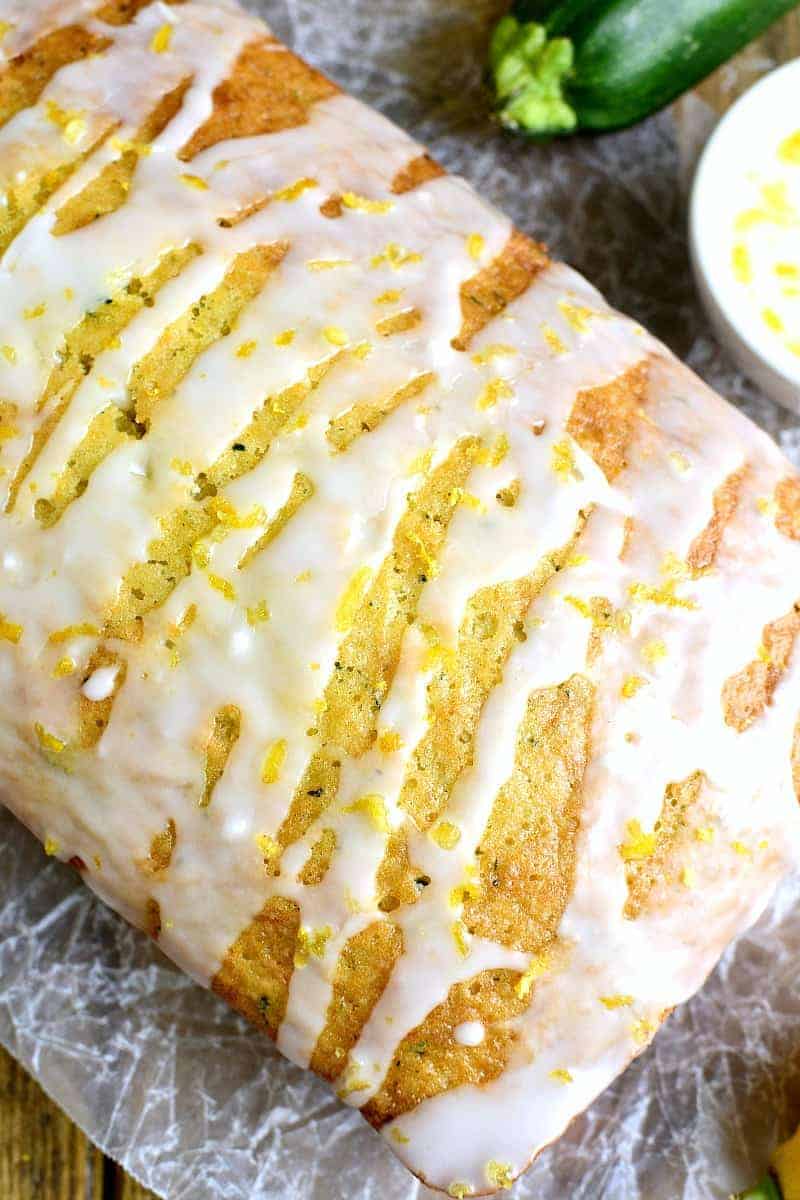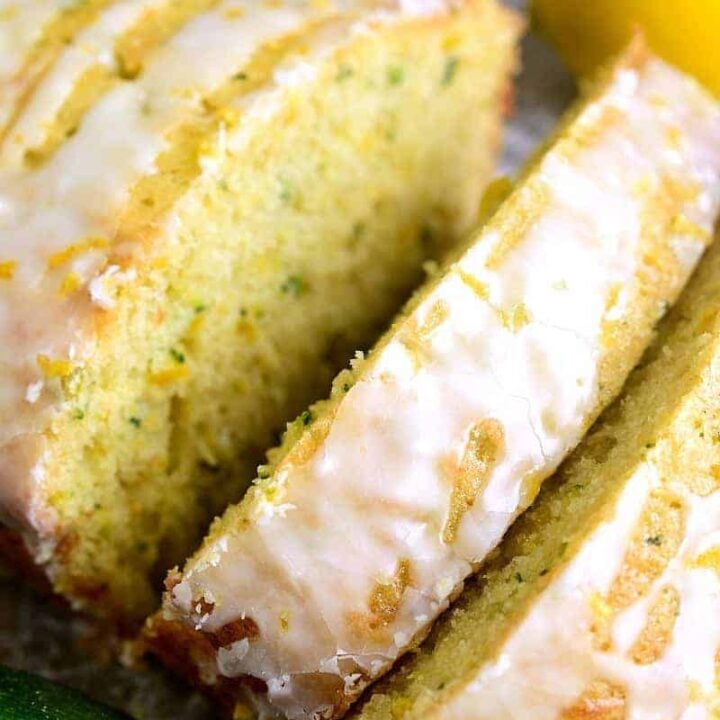 Lemon Zucchini Bread
This Lemon Zucchini Bread combines two favorites in one delicious loaf of bread! Topped with a sweet lemony glaze, it's a great way to sneak in extra veggies and the BEST way to wake up!
Ingredients
1 1/2 cups all purpose flour
1/2 teaspoon baking soda
1/4 teaspoon baking powder
1/4 teaspoon salt
3/4 cup granulated sugar
1 cup finely shredded, unpeeled zucchini (do not squeeze or dry shredded zucchini)
1/4 cup cooking oil
1 egg
2 Tablespoons lemon juice
2 Tablespoons lemon zest
Glaze
1/2 cup powdered sugar
1 Tablespoon lemon juice
1 teaspoon lemon zest
Instructions
In a medium mixing bowl combine flour, baking soda, baking powder, and salt; set aside.
In a separate mixing bowl combine sugar, zucchini, cooking oil, egg, lemon juice, and lemon zest. Stir to combine.
Add dry ingredients to zucchini mixture; stir just until combined.
Spoon batter into greased bread pan.
Bake at 350 degrees for 50-55 minutes or until golden brown and set.
Cool in pan on a wire rack 15 min, then remove from pan and cool completely.
Once cool, combine ingredients for glaze and drizzle over bread.
Nutrition Information:
Yield:

12
Serving Size:

1 grams
Amount Per Serving:
Calories:

174
Total Fat:

5g
Saturated Fat:

0g
Trans Fat:

0g
Unsaturated Fat:

5g
Cholesterol:

16mg
Sodium:

115mg
Carbohydrates:

30g
Fiber:

1g
Sugar:

17g
Protein:

2g
Need another bread idea? Try my Cranberry Pumpkin Bread!