Lemon Poppy Seed Pancakes are light, fluffy, and bursting with lemon flavor! Try them with lemon poppy seed glaze for a sweet, tart, delicious start to your day.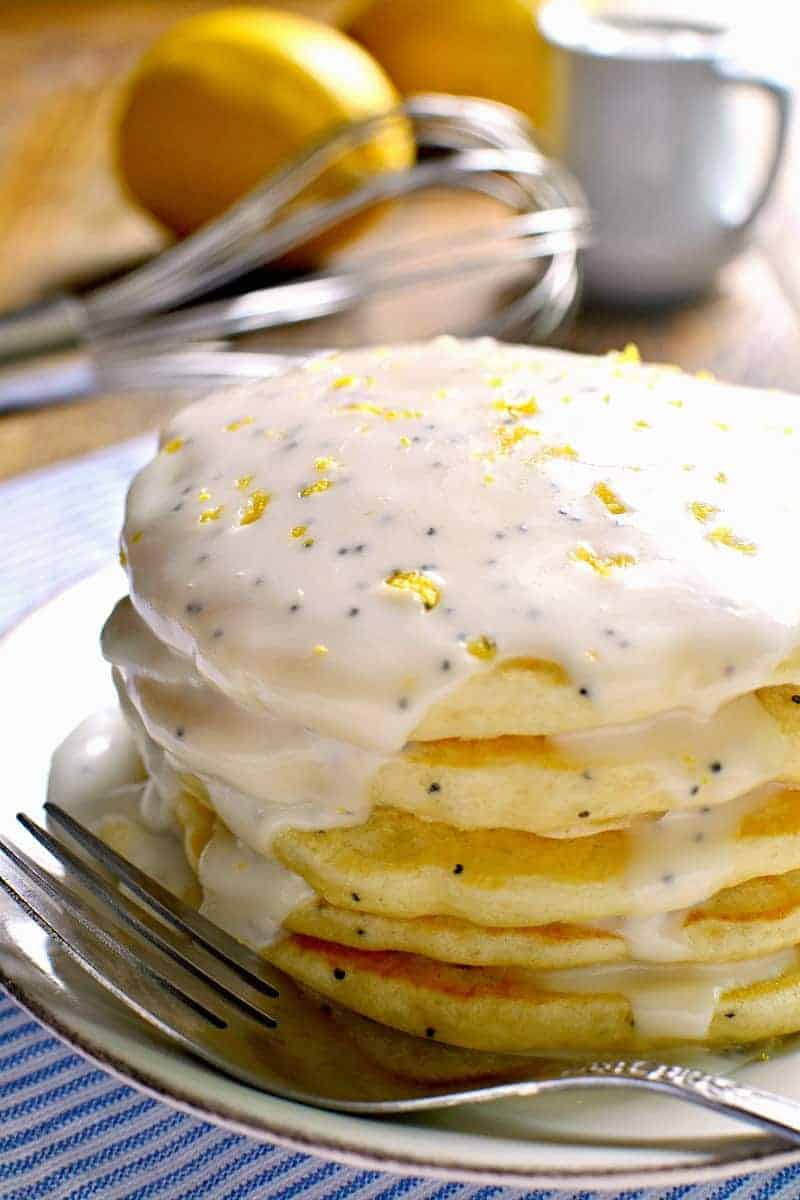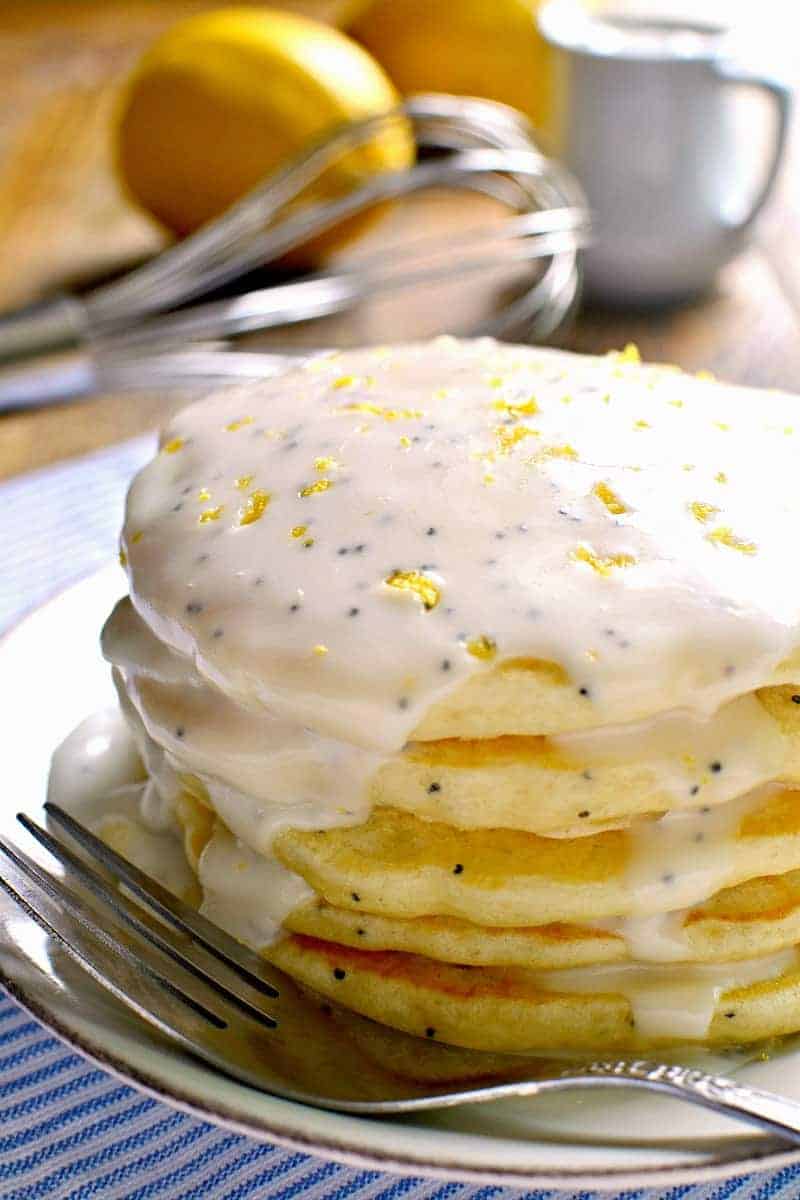 One of the most fascinating things about getting married is suddenly realizing that not everything you grew up with is totally normal. HA! Not that you ever thought it was….but honestly, there are so many little things that Jorden's family did differently than mine….and around the holidays, there always seem to be even more.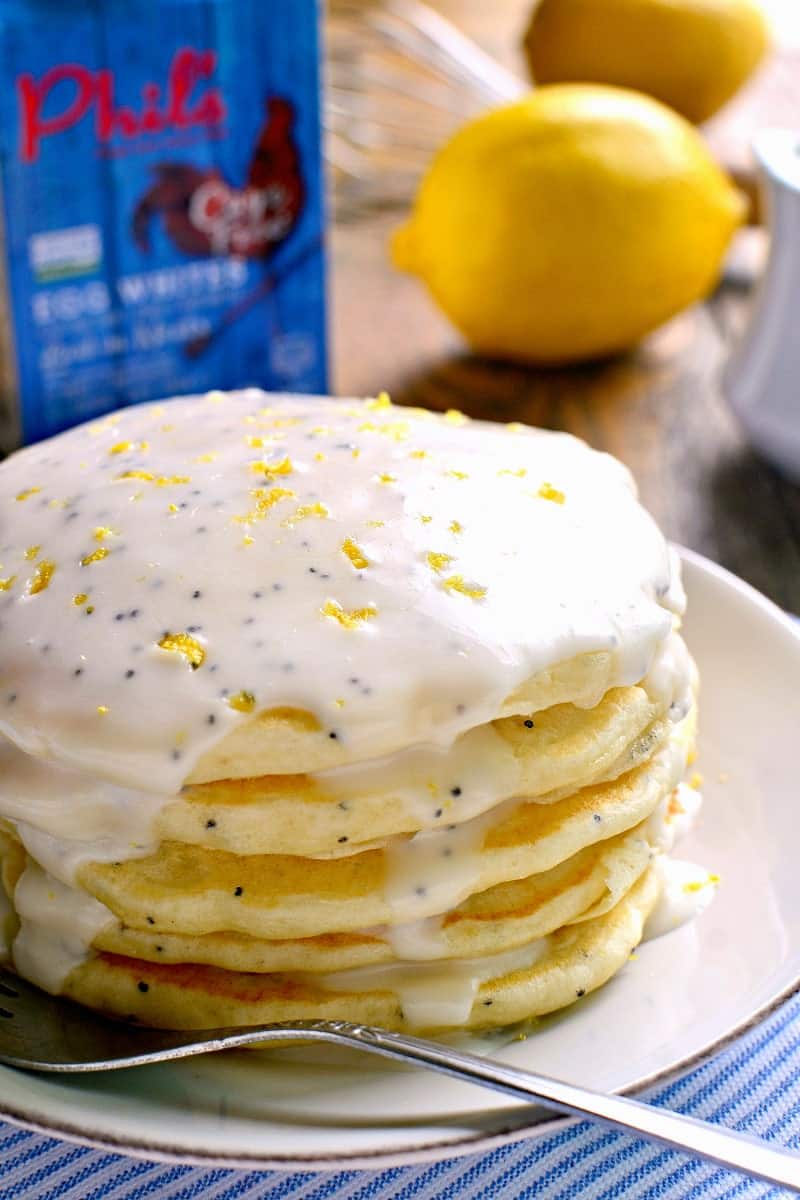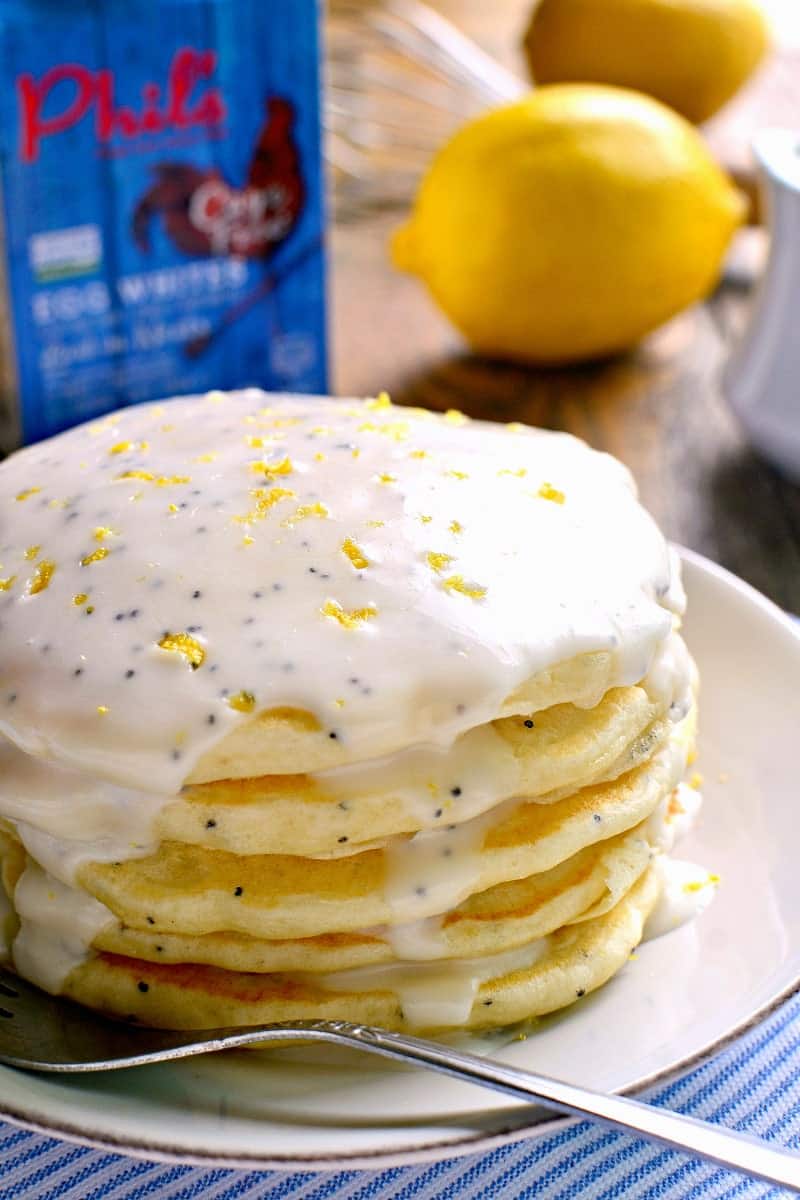 Things like Christmas Eve traditions (my family usually went to midnight mass, Jorden's family celebrated with a family night and tons of appetizers), whether or not we got Christmas stockings (no for me, yes for him), rules of present opening (in my family we all took turns, in Jorden's family it was more of a free for all), and…..St. Nick!
In my family, on the night of December 5th we would all get out our LONGEST sock and lay it out on the kitchen table….then wait for St. Nick to fill it while we slept. The next morning we would wake up to find fruit, nuts, candy, and little presents that had been left for us. It was like the first taste of Christmas – a little bonus – and always left us so excited for what was to come.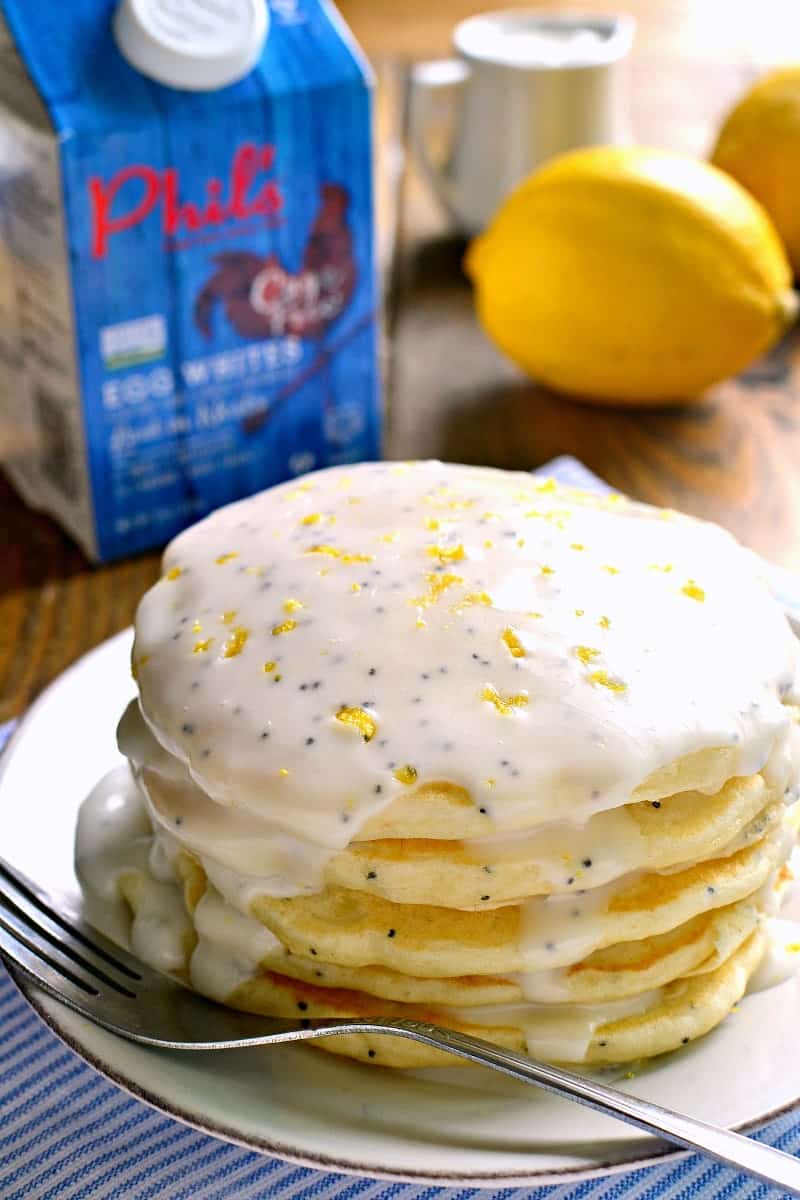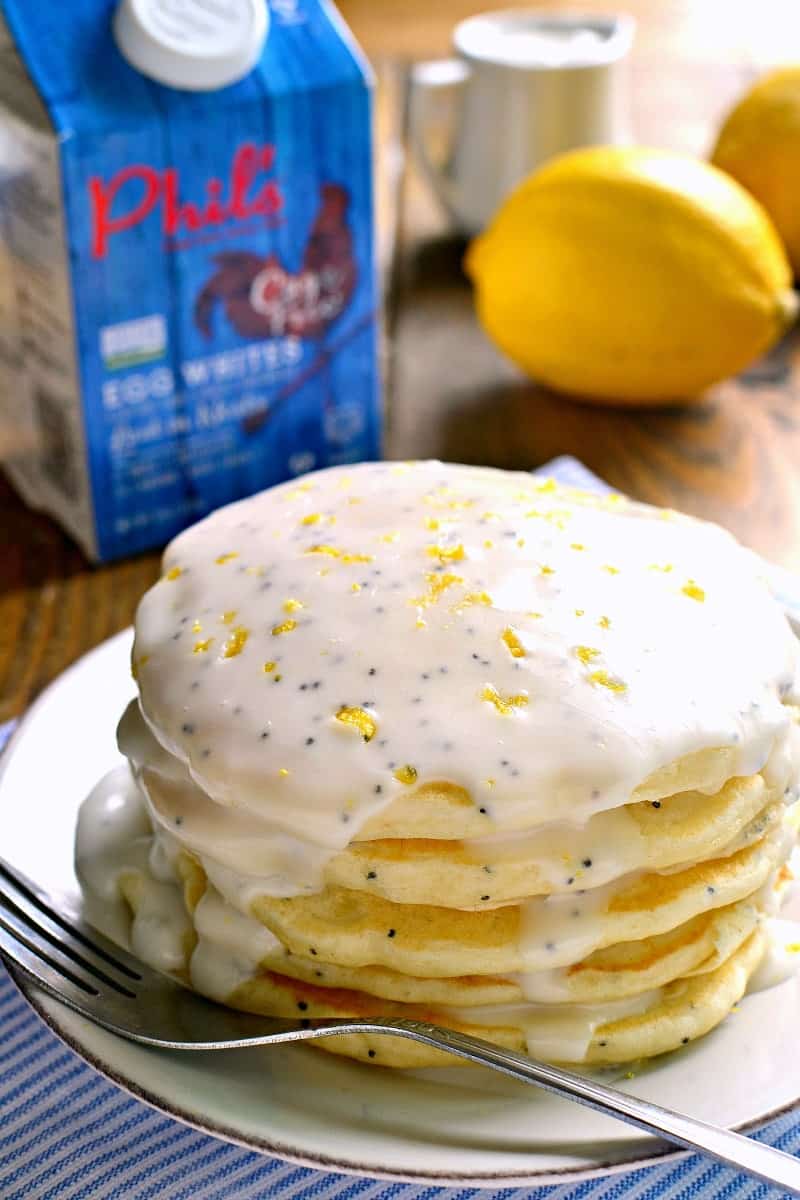 Even though Jorden's family didn't celebrate St. Nick (Santa filled their stockings on Christmas) we decided to continue the St. Nick tradition for our kids. And….today was the special day! So, of course, our kids woke up out of their minds with excitement, not wanting to bother with getting dressed or eating breakfast or any of the usual things that happen on a weekday morning. Nope, they just rushed downstairs and ran straight to their stockings. The loot? New cozy slippers, shirts, snacks, and candy. And four gingerbread houses waiting to be decorated.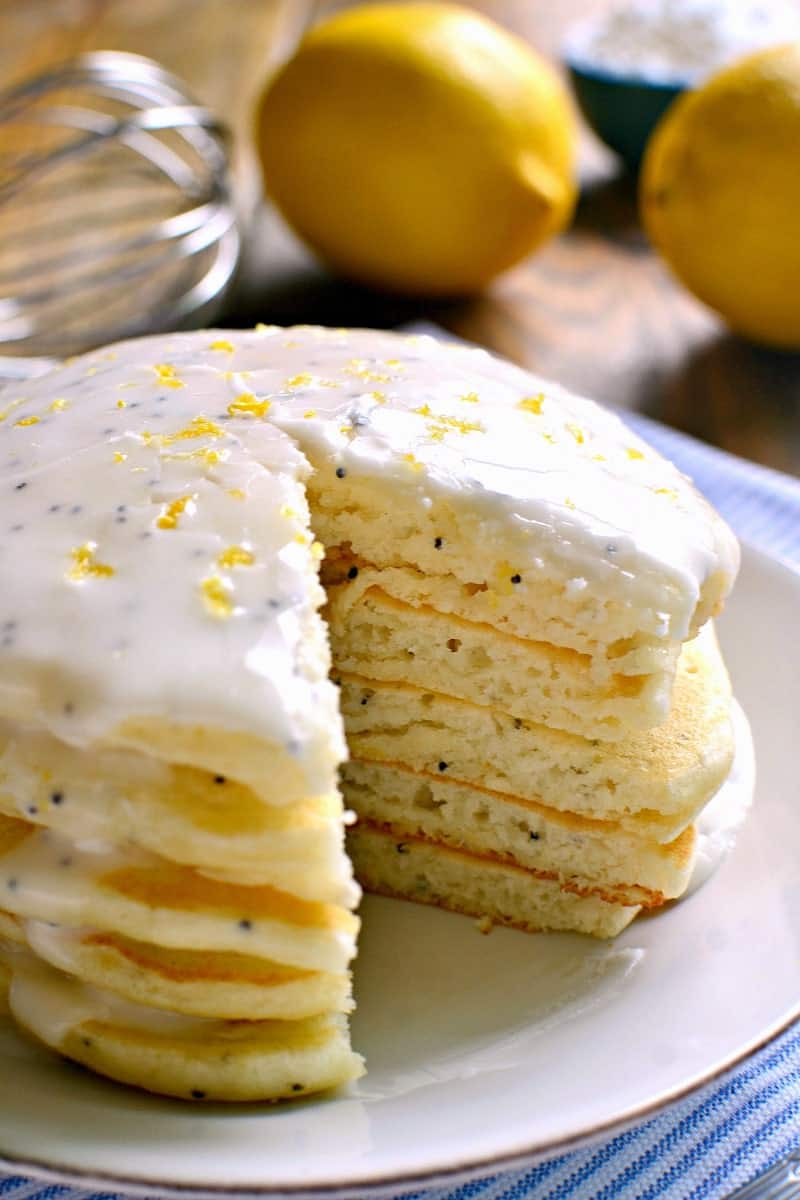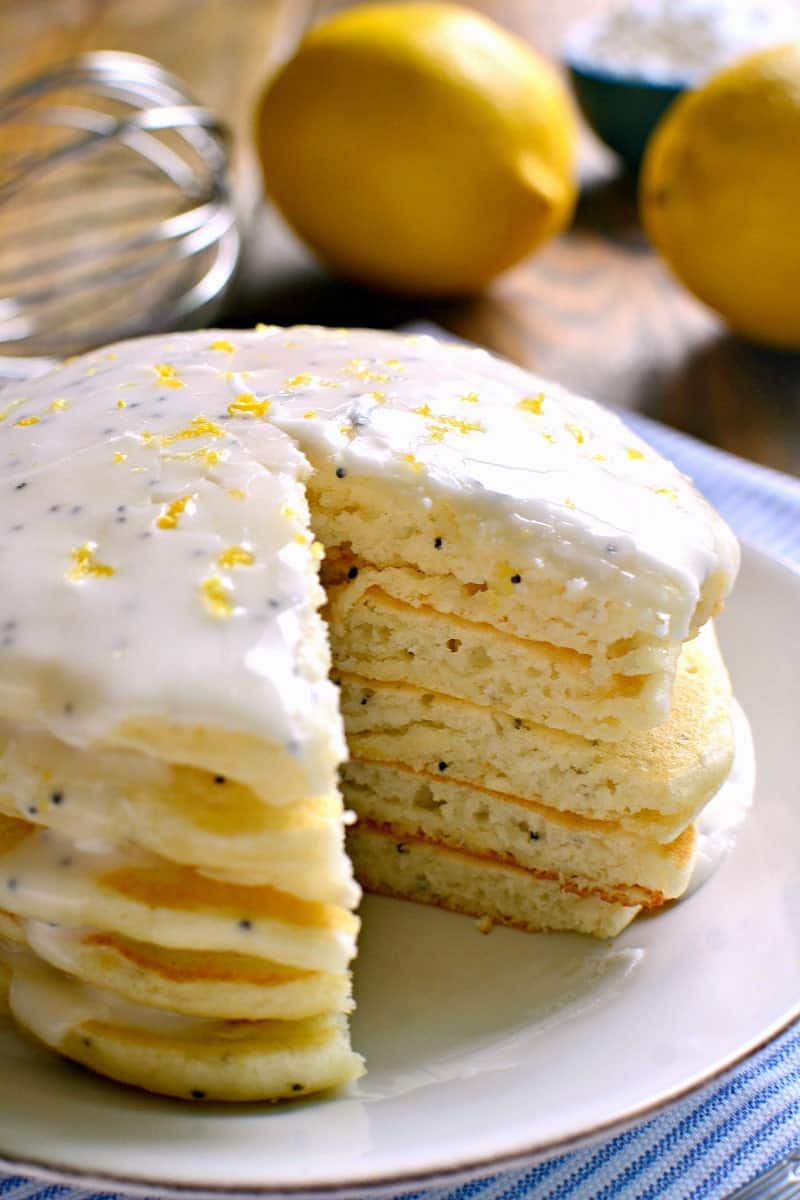 I've always been a big believer that it's all about the little things….and mornings like today make me feel it even more. The only thing that would have made this morning better? A big plate of these Lemon Poppy Seed Pancakes. Because, honestly, the ONLY thing better than waking up to a stack of homemade pancakes is waking up to presents. Am I right? And these Lemon Poppy Seed Pancakes would have been the perfect addition. Made with lemon juice, lemon zest, poppy seeds, and egg whites, these pancakes are light and fluffy and full of lemony goodness. And when you top them with a sweet lemon poppy seed glaze? Well, it might as well be Christmas morning! Or at least a very close second.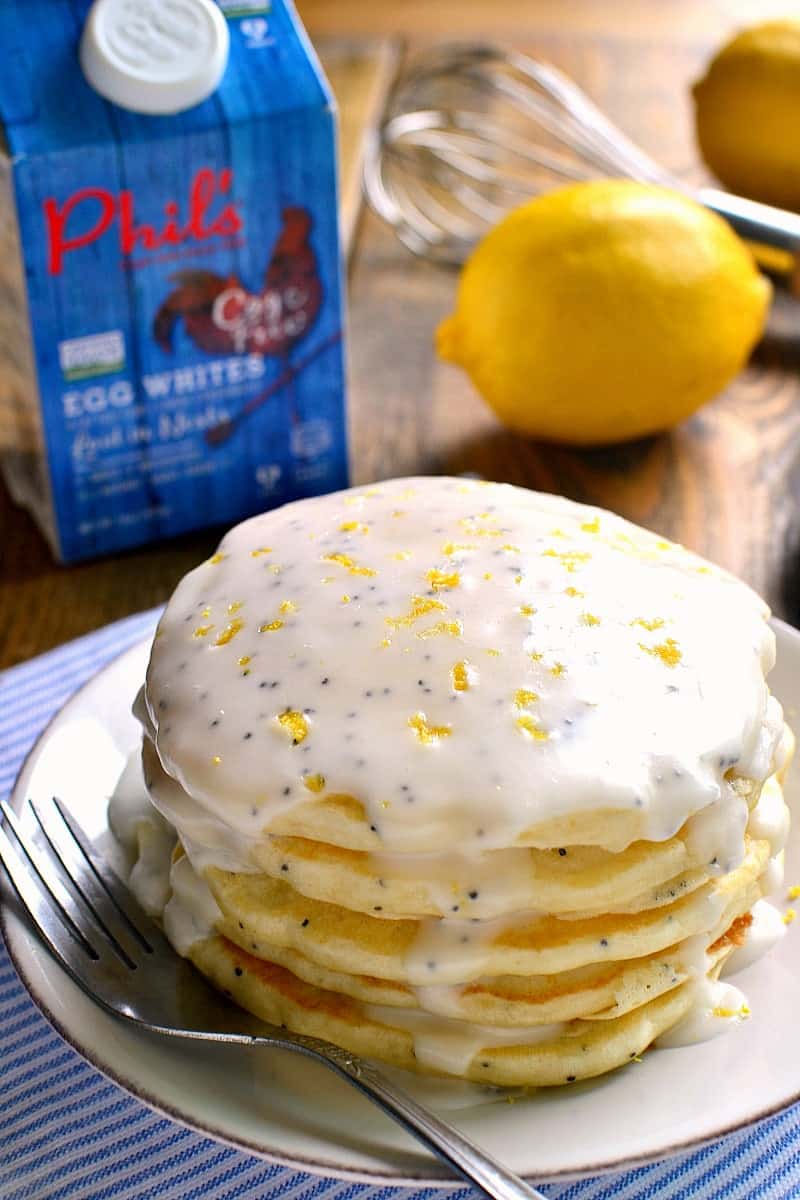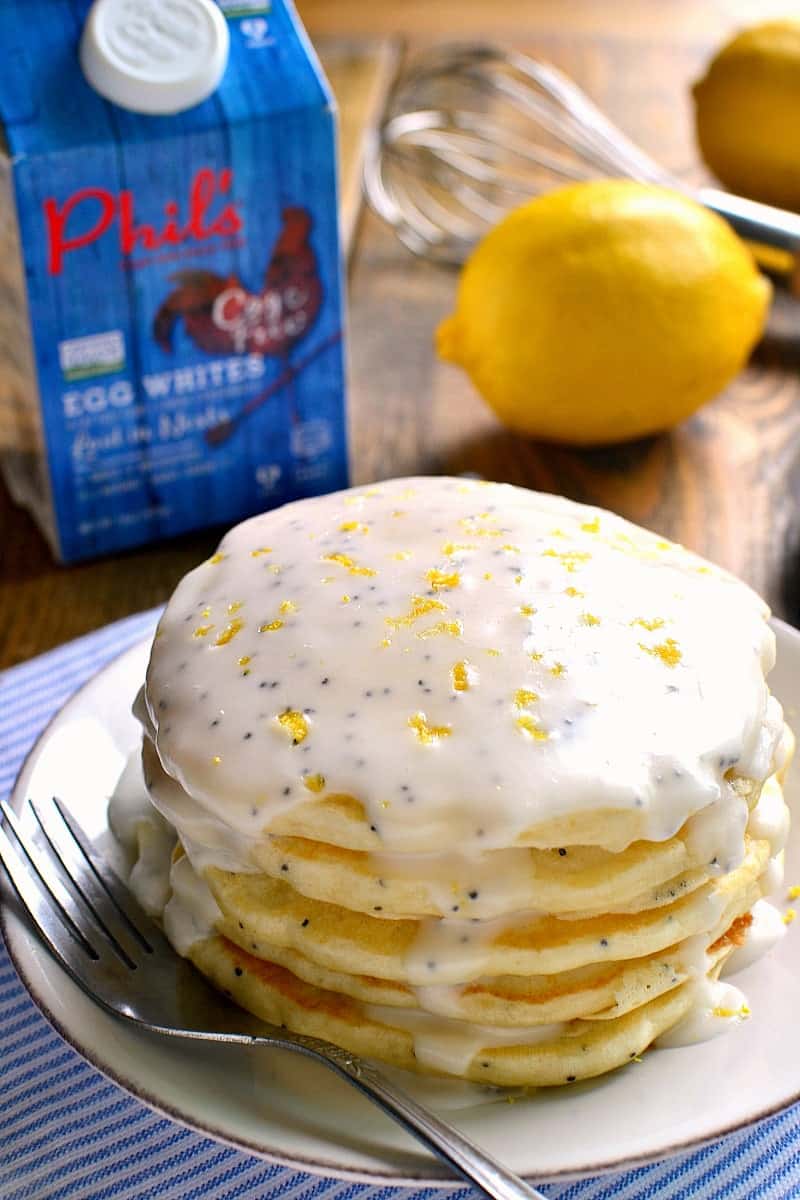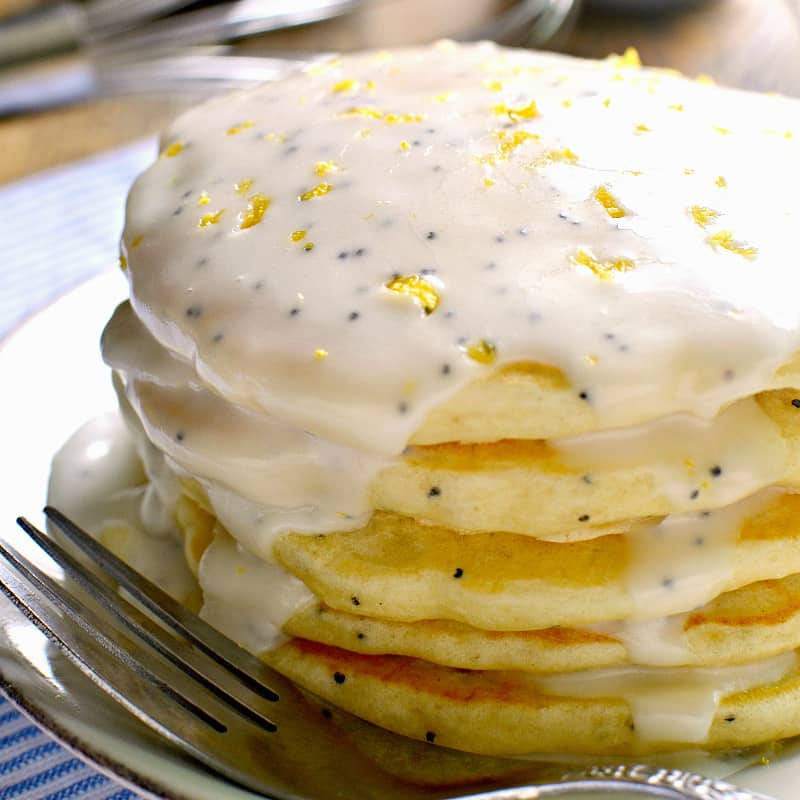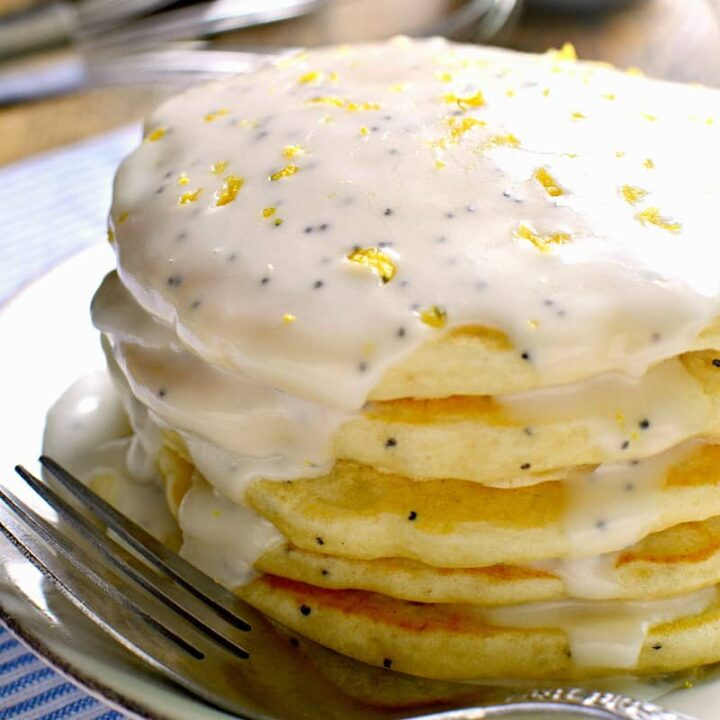 Lemon Poppy Seed Pancakes
Lemon Poppy Seed Pancakes are light, fluffy, and bursting with lemon flavor! Try them with lemon poppy seed glaze for a sweet, tart, delicious start to your day.
Ingredients
Pancakes:
2 cups all purpose flour
3 Tablespoons granulated sugar
1 Tablespoon baking powder
1/2 teaspoon salt
1 1/2 cups milk
2 Tablespoons vegetable oil
1 Tablespoon butter, melted
2 Tablespoons lemon juice
1 1/2 Tablespoons poppy seeds
zest of 1 lemon
3 egg whites
Glaze:
2 cups powdered sugar
3-4 Tablespoons lemon juice
1/2 teaspoon poppy seeds
Instructions
In a large mixing bowl combine flour, granulated sugar, baking powder, and salt.
In a separate bowl, combine milk, oil, melted butter, lemon juice, poppy seeds, and lemon zest.
Mix well; add all at once to flour mixture.
Gently mix until just combined.
Beat egg whites until soft peaks form; gently fold into batter.
Let batter rest 5 minutes.
Pour by 1/4 cup onto prepared skillet.
Wait until bubbles form on the surface and pop; then flip pancakes until golden brown on both sides.
For glaze, combine powdered sugar, lemon juice, and poppy seeds and mix until smooth.
Pour over pancakes as desired.
Nutrition Information:
Yield:

12
Serving Size:

1 grams
Amount Per Serving:
Calories:

218
Total Fat:

5g
Saturated Fat:

1g
Trans Fat:

0g
Unsaturated Fat:

3g
Cholesterol:

5mg
Sodium:

249mg
Carbohydrates:

41g
Fiber:

1g
Sugar:

23g
Protein:

4g
Try my Vanilla Green Tea Smoothie to go with your pancakes! An easy smoothie to accompany your meal.