This Garlic Roasted Asparagus is packed with the delicious flavors of garlic and parmesan and is ready in 15 minutes or less! The perfect side dish for any meal. If you love garlic, this easy vegetable dish will be a huge hit!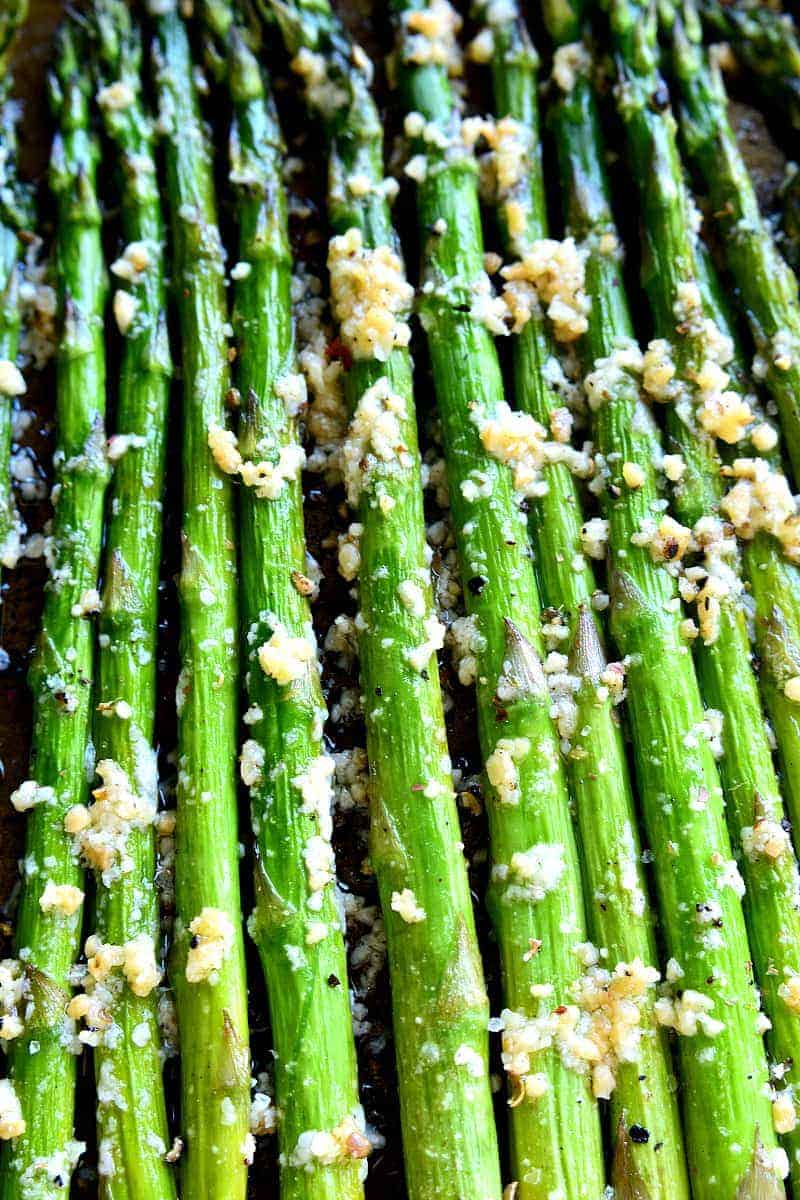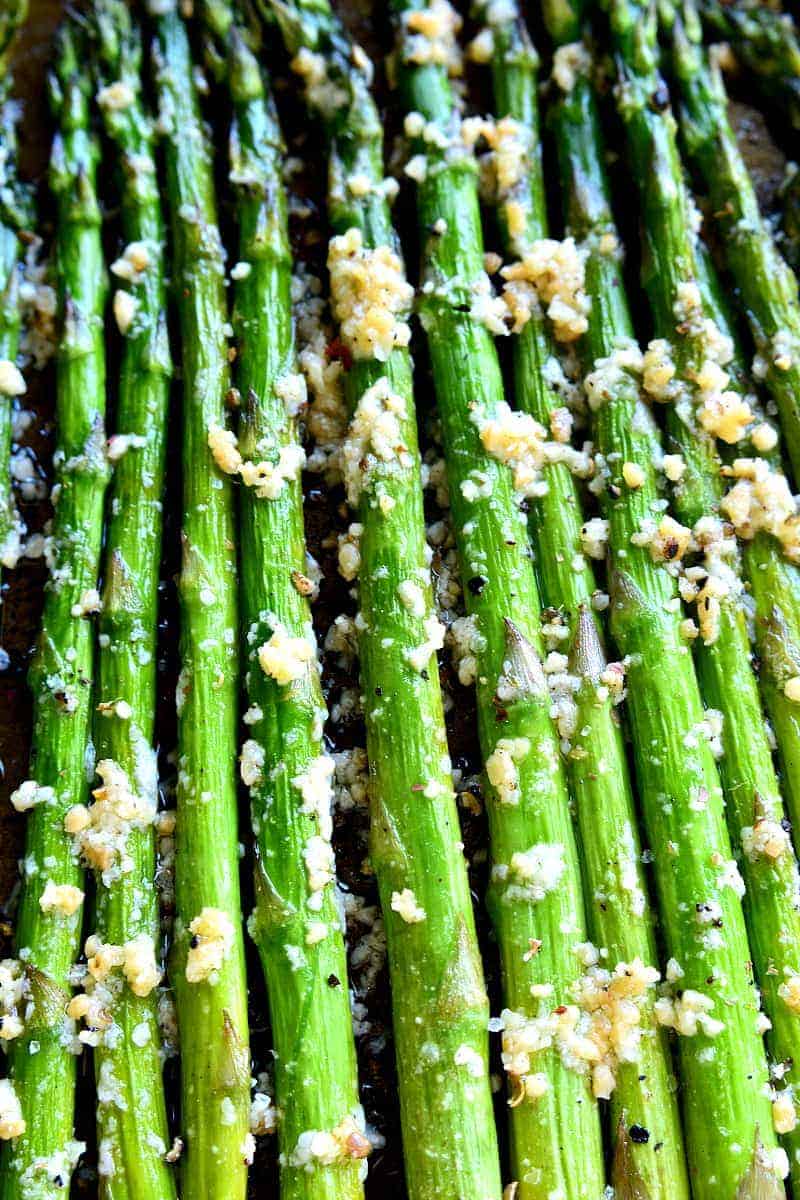 I never really understood when people would tell me that their family rarely sits down for a meal together. Because growing up, I feel like we always had family dinners. If not every night, then most nights….including weekends. And while I can't say our family today is quite as good about it as my parents were, I would definitely say we eat the majority of our dinners as a family. Or at least we did…..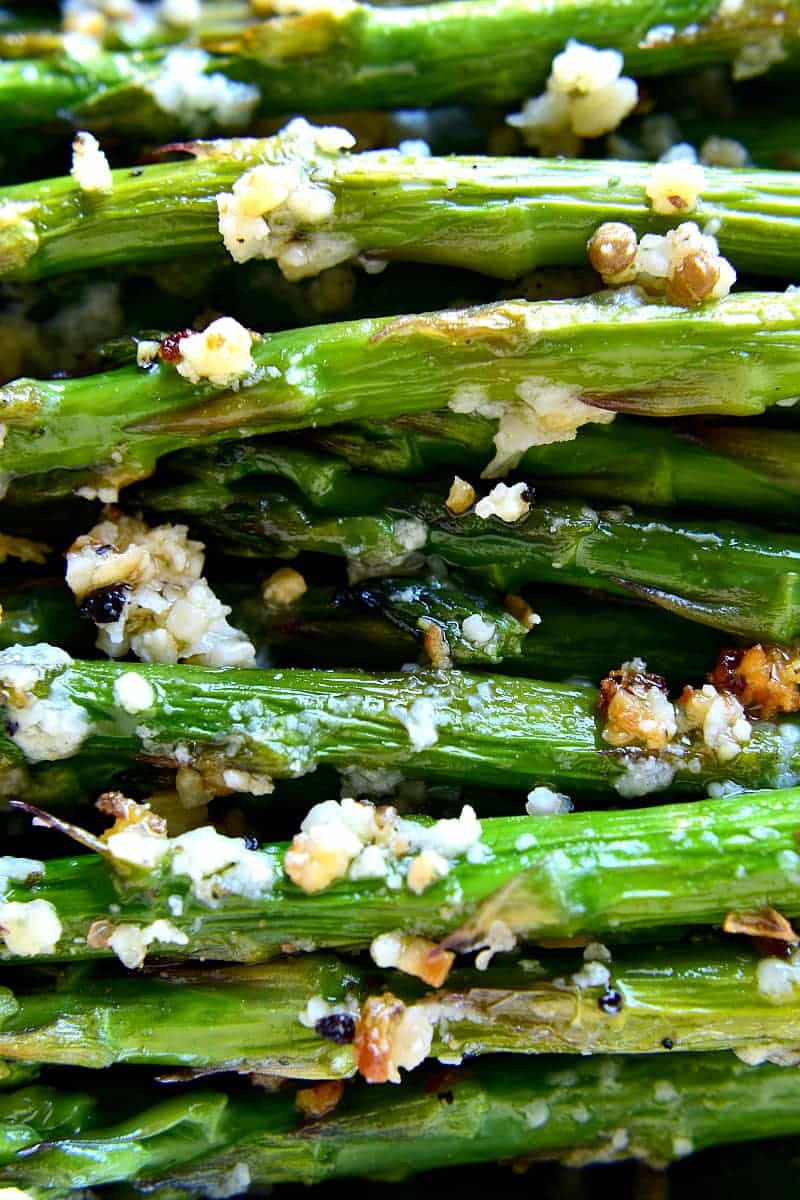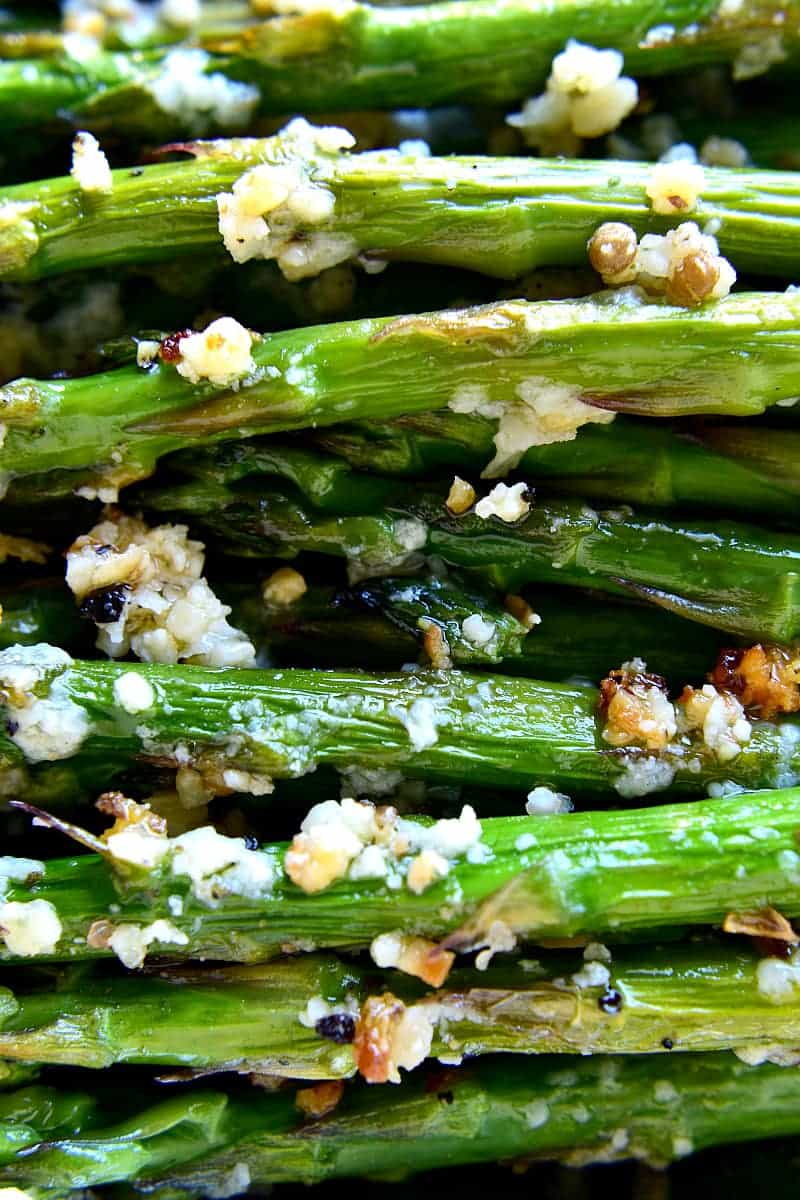 And now? I feel like we're slipping. Because of piano lessons or Girl Scout meetings or work dinners….or just because, to be honest, some nights Jorden and I would rather just let the girls eat by themselves so we can enjoy our dinner in peace and quiet later on! Does that make us horrible parents?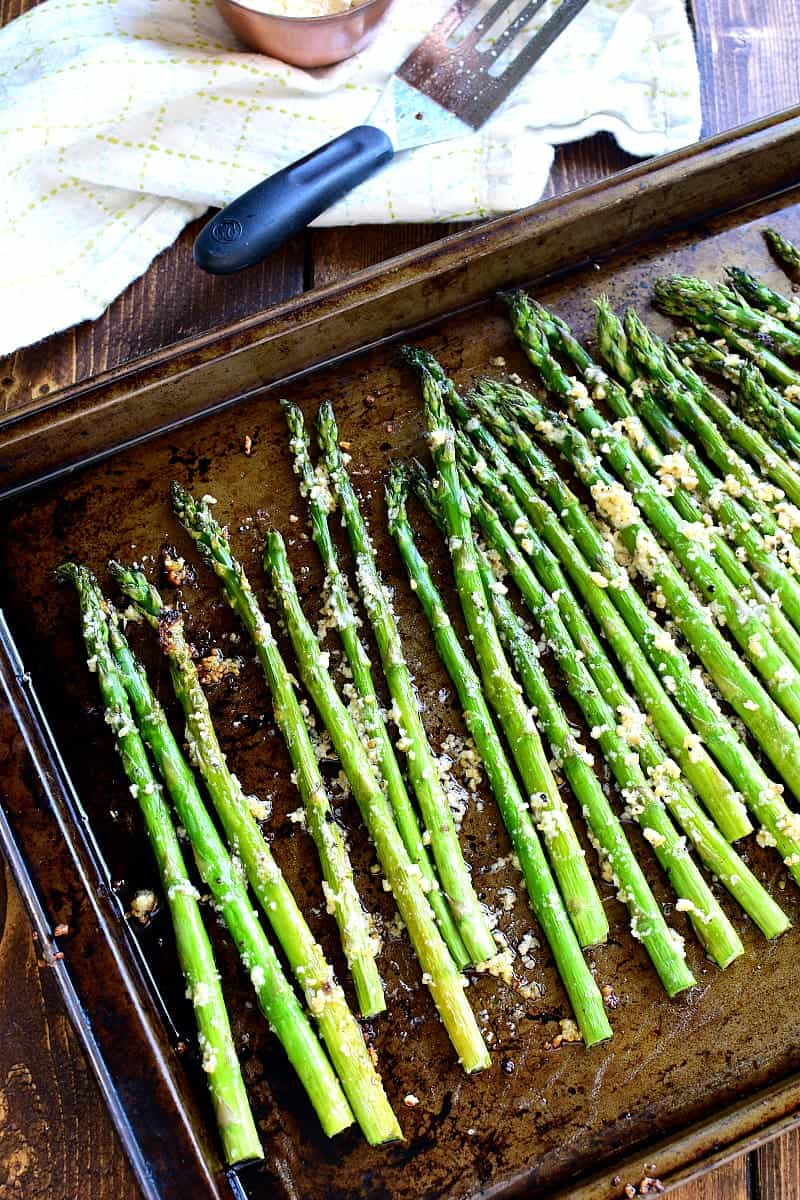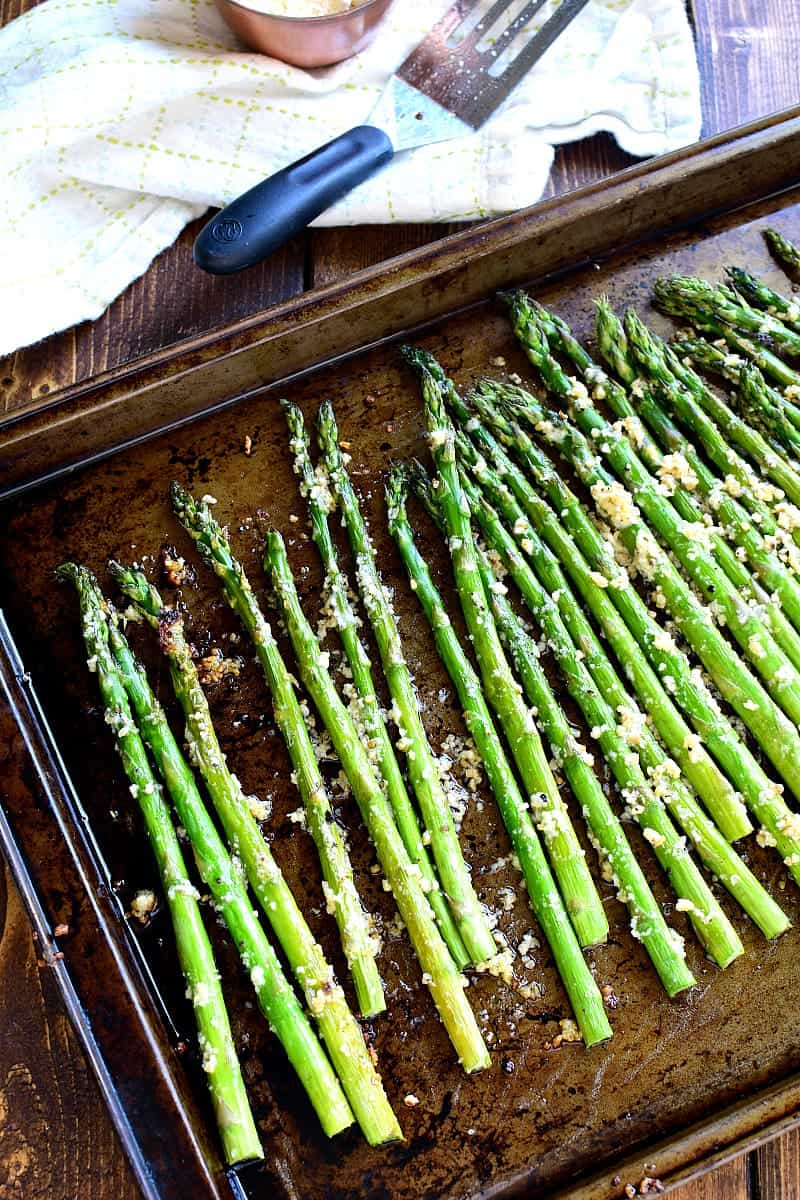 But. I've been trying to be better, on the nights we do all eat together, at having a real plan. For a real dinner. Because so often I just go go go all day long….and by the time dinner rolls around, I haven't even given it a second thought. And really? There are only so many nights of grilled cheese and tomato soup one family can eat in a month. Am I right?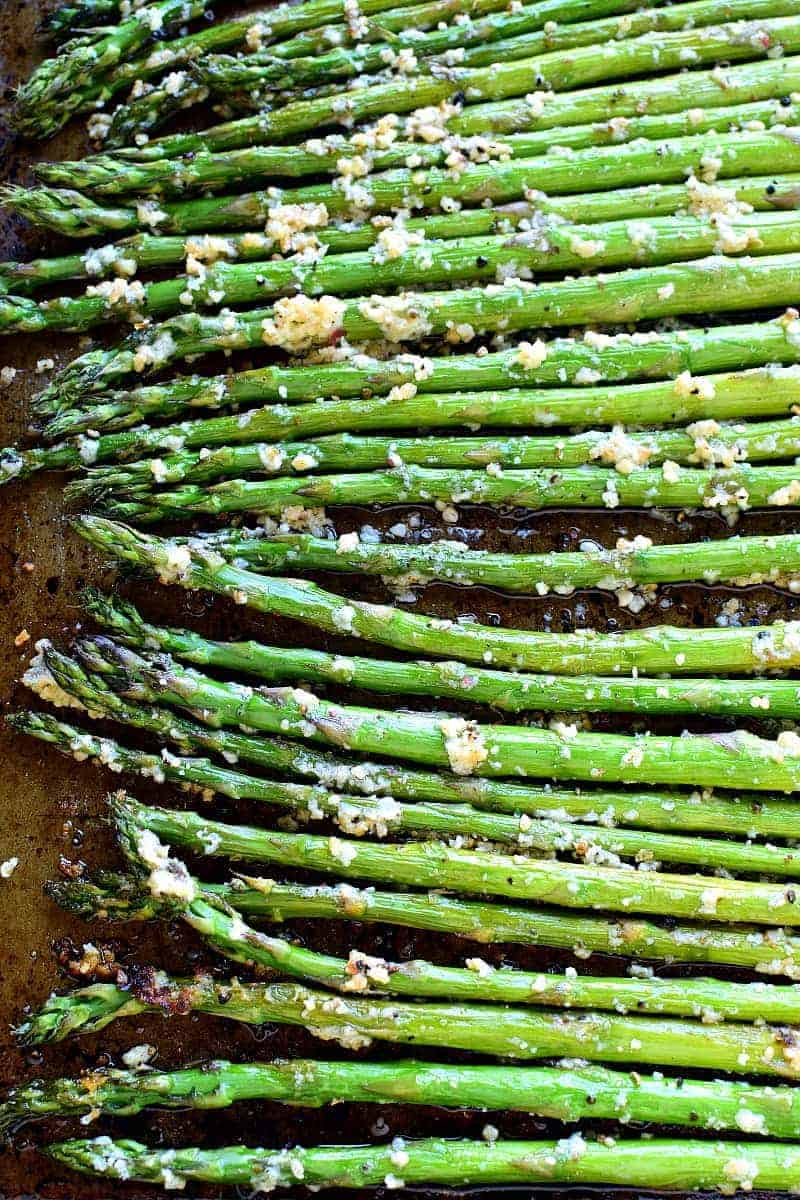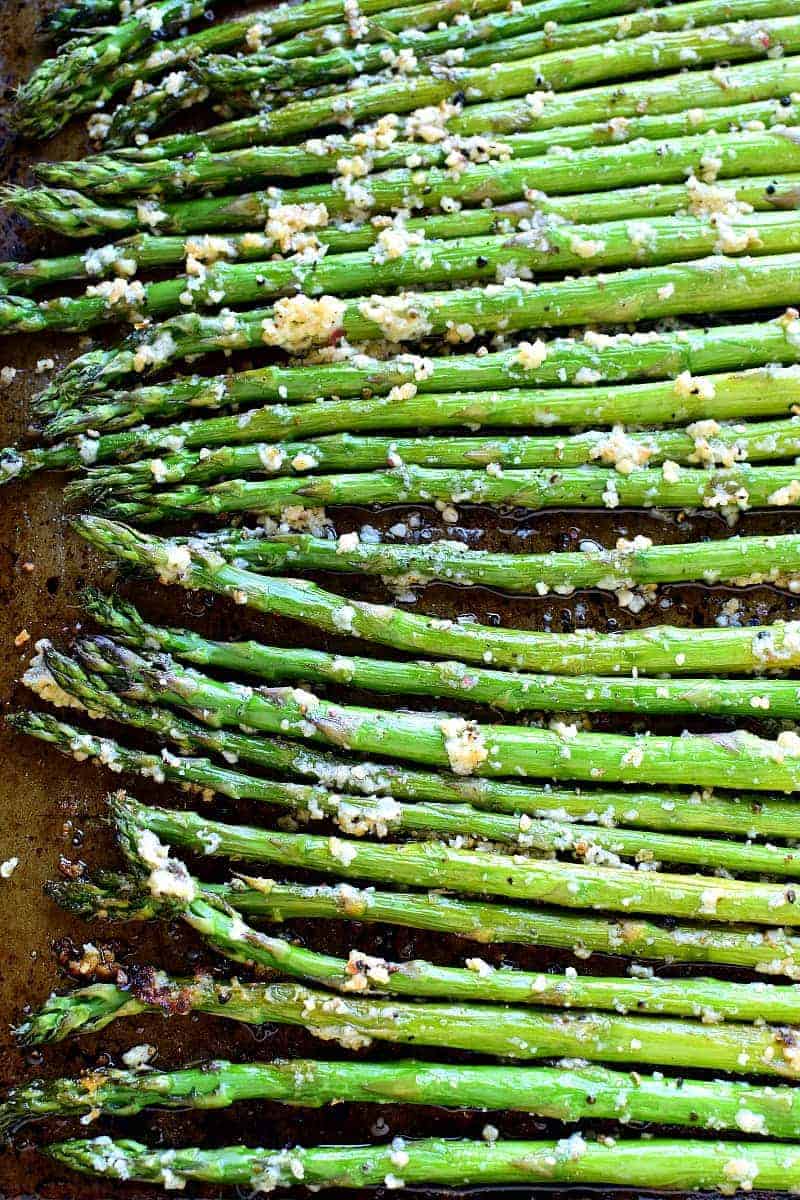 Garlic Roasted Asparagus
The good news? My family loves roasted vegetables….especially of the broccoli/cauliflower/asparagus variety….so as long as we have something for the main dish, the side dish is as good as covered. Of course, I try to mix it up as much as possible….with things like Parmesan Roasted Green Beans and Maple Bacon Roasted Butternut Squash and Lemon Roasted Parmesan Potatoes… and now this Garlic Roasted Asparagus! If you love garlic, you will seriously LOVE this asparagus. And if you live with people who love garlic a little bit less, just use less garlic! Simple as that. You'll love how quickly this Garlic Roasted Asparagus comes together and how much flavor is packed into it. It's the perfect side dish for any meats, fish, or pasta, and perfect for holidays, too. (I'm thinking this + Easter ham would be absolutely amazing! You, too??)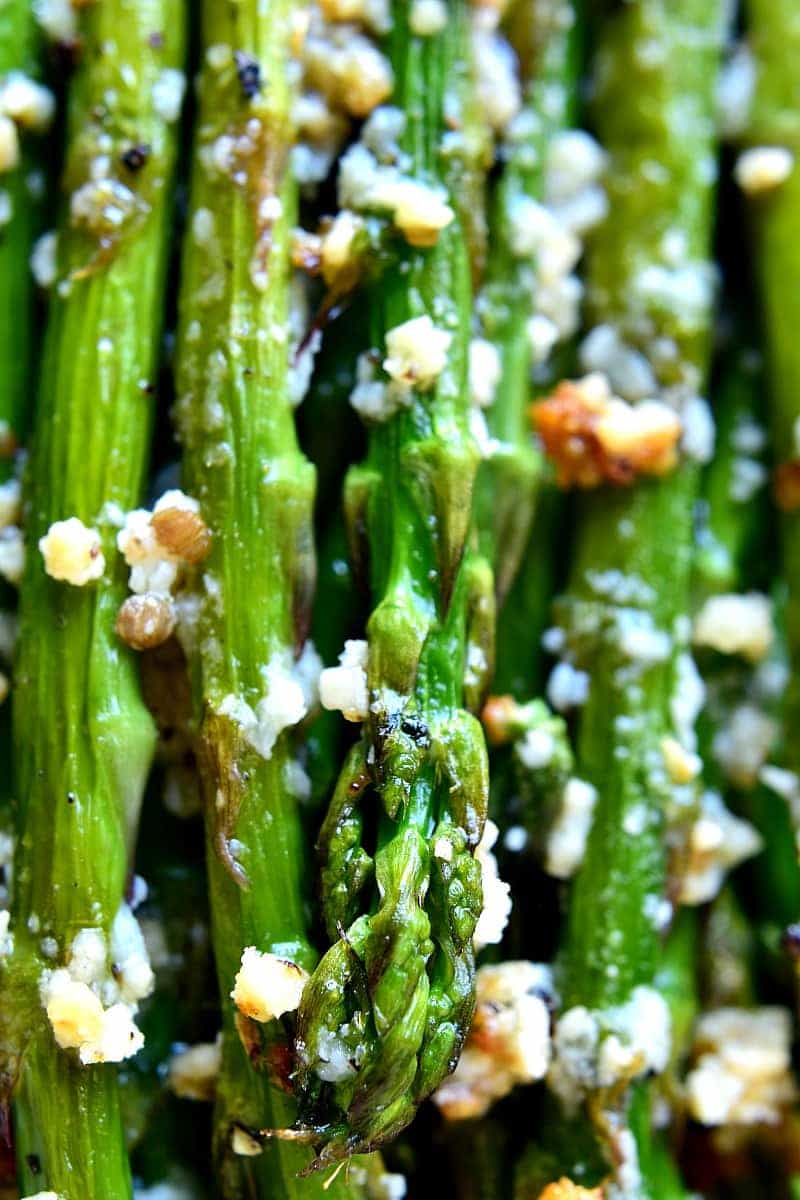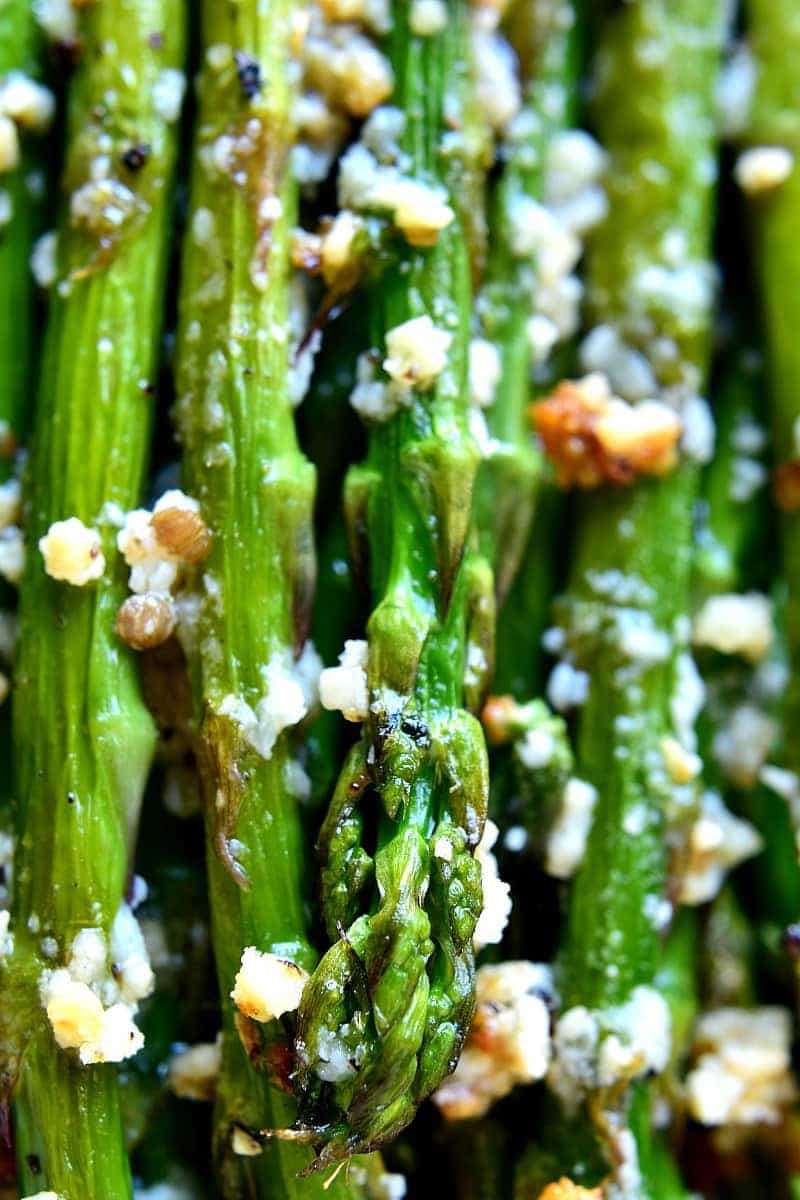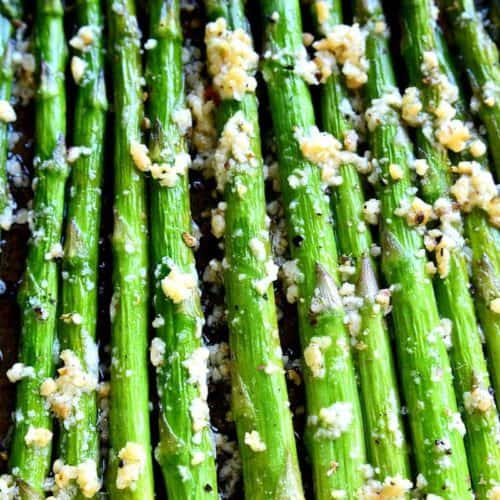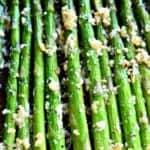 Garlic Roasted Asparagus
Ingredients
1

bunch asparagus

2

Tbsp.

olive oil

2

Tbsp.

grated parmesan cheese

4

garlic cloves

minced

1/2

tsp.

kosher salt

pepper

to taste
Instructions
Preheat oven to 400 degrees.

Trim asparagus; spread onto rimmed baking sheet.

In a small bowl, combine remaining ingredients and mix well.

Drizzle over asparagus.

Roast 10-15 minutes, until tender-crisp.
Looking for more delicious recipes using asparagus?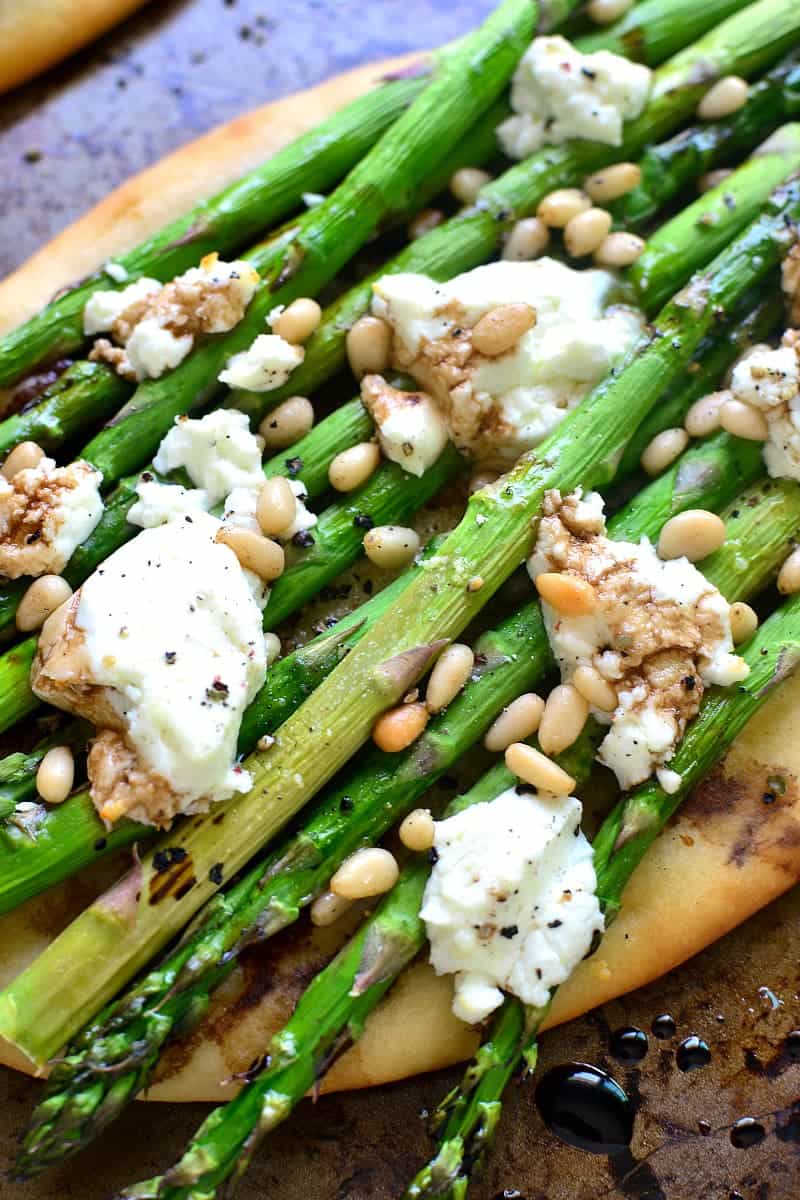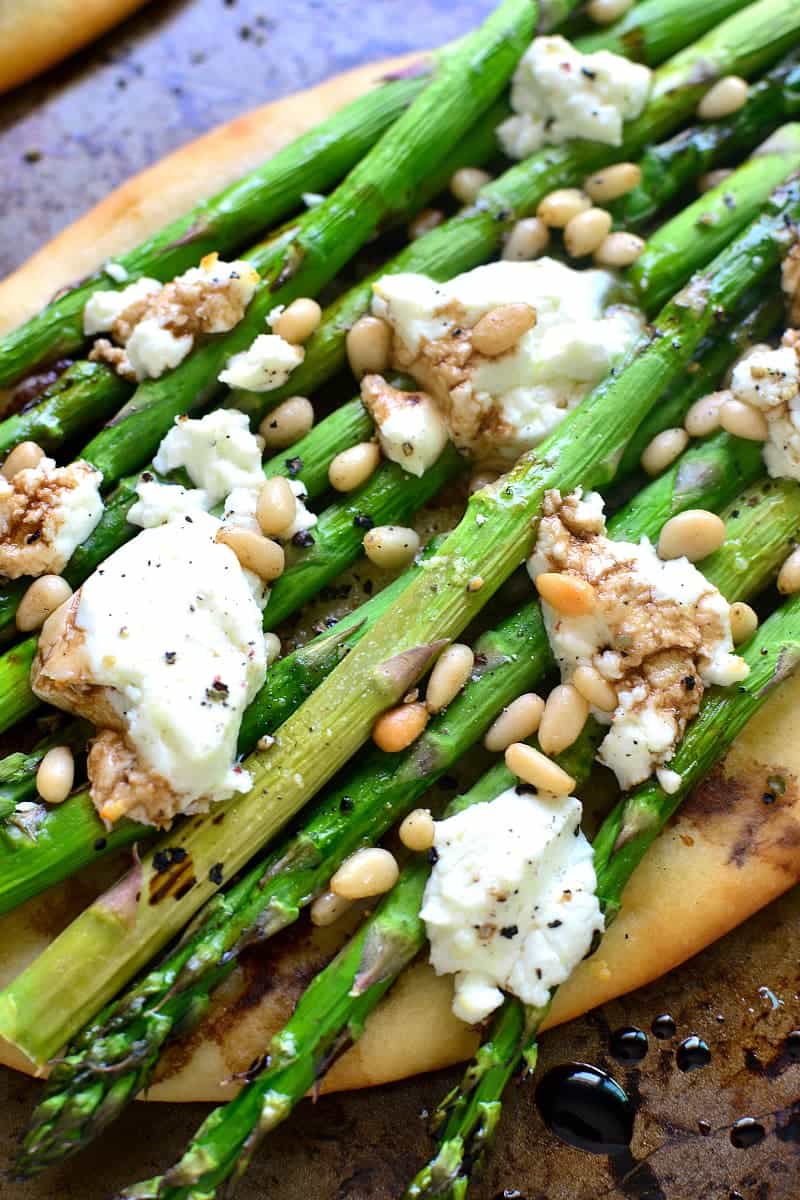 Asparagus Goat Cheese Flatbread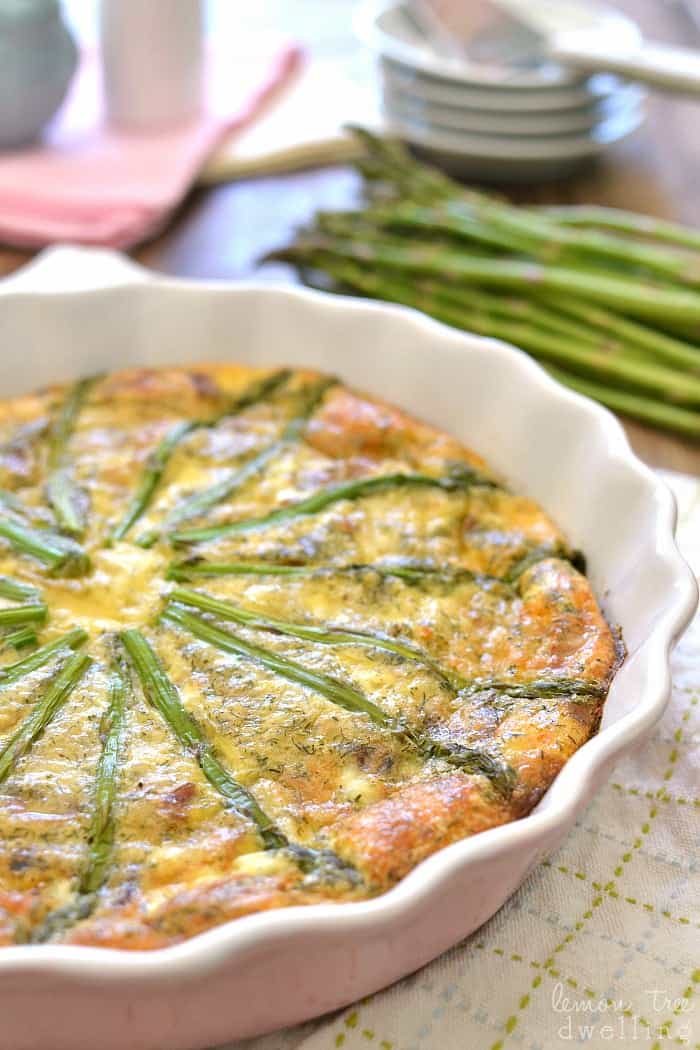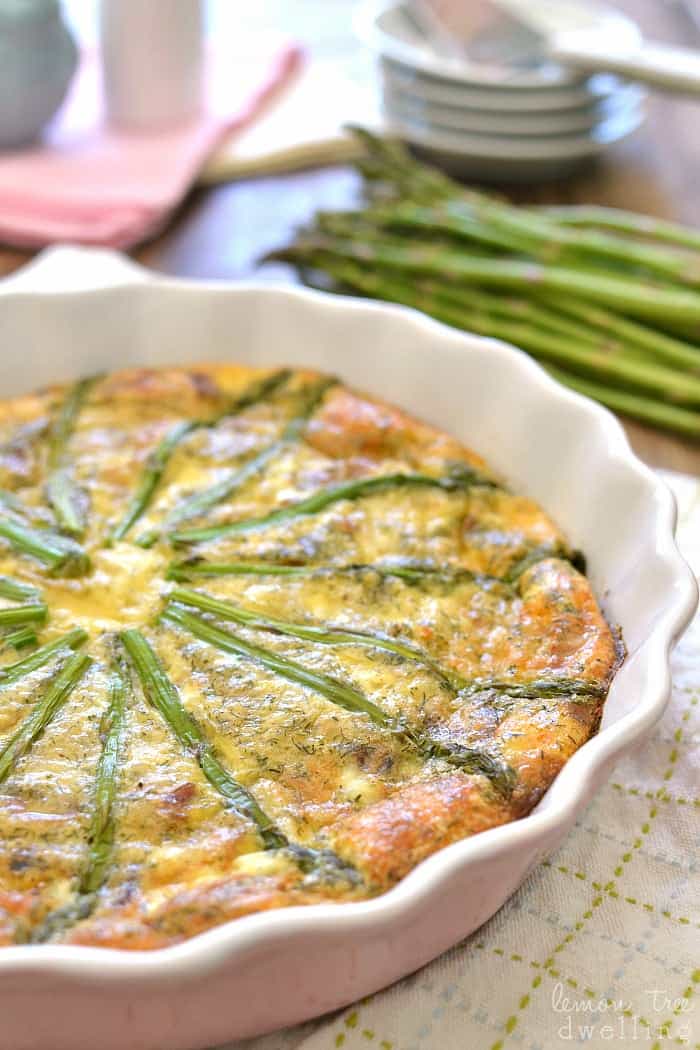 Bacon, Swiss & Asparagus Egg Bake


For more great recipe ideas, be sure to follow me on Pinterest!