Cheesy Zucchini Bake is one of my favorite ways to use garden zucchini! This delicious meatless recipe with eggs is great for breakfast, lunch, or dinner…and so easy to make!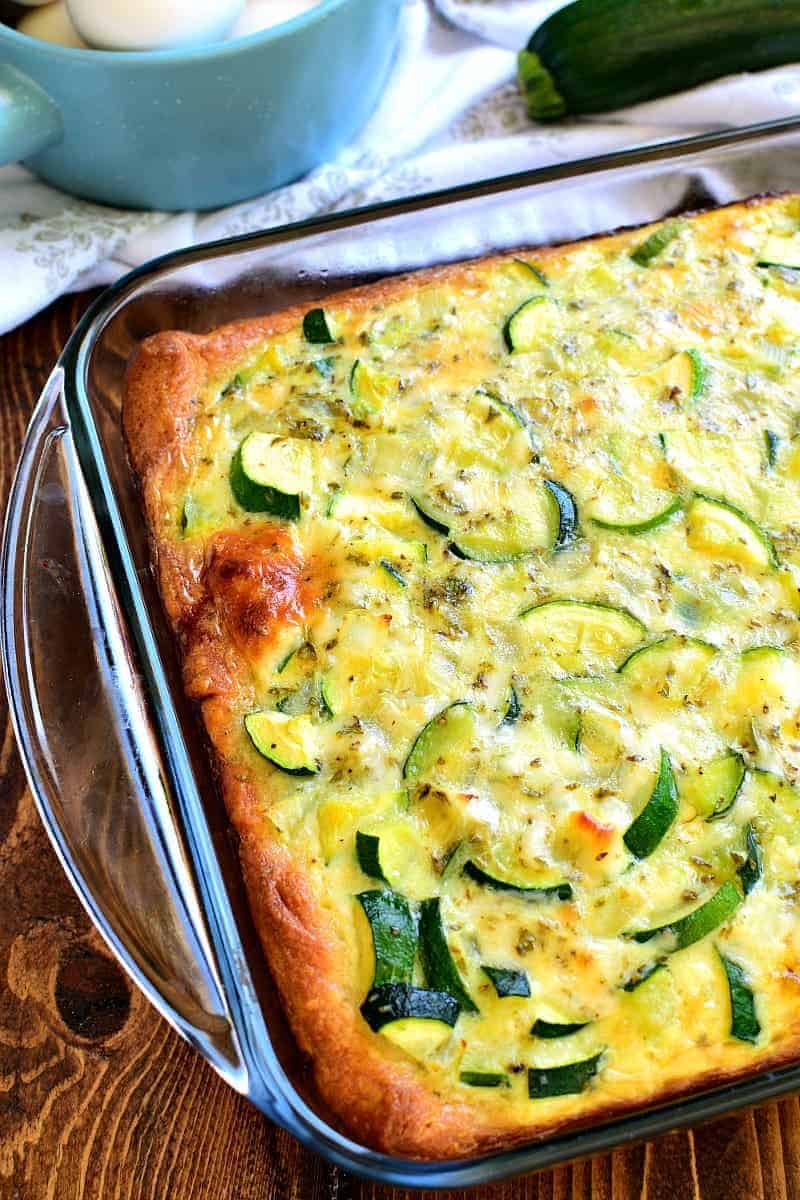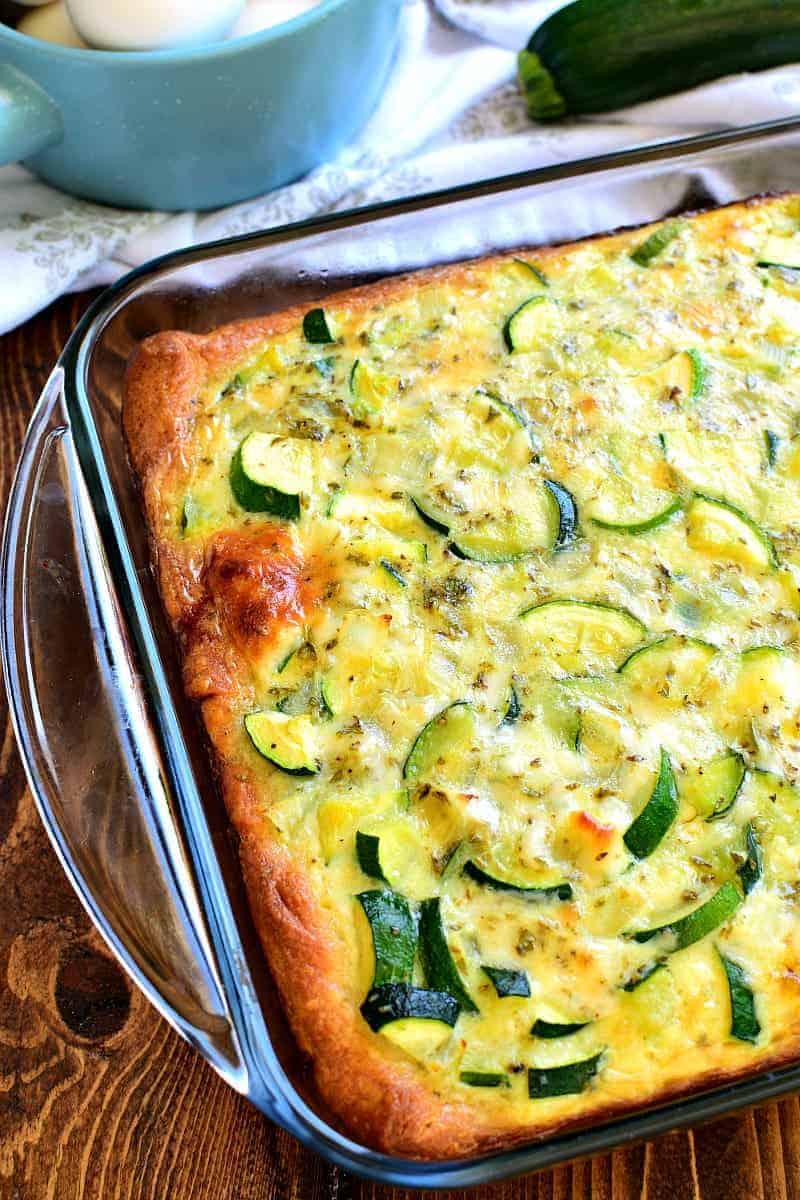 Growing up, I never really understood why my parents had "friends" they never saw. I mean, it really doesn't make sense….does it? Until you're an adult, and you realize that extra time is hard to come by, and that sometimes keeping up old friendships can be just as hard. Seriously….who knew?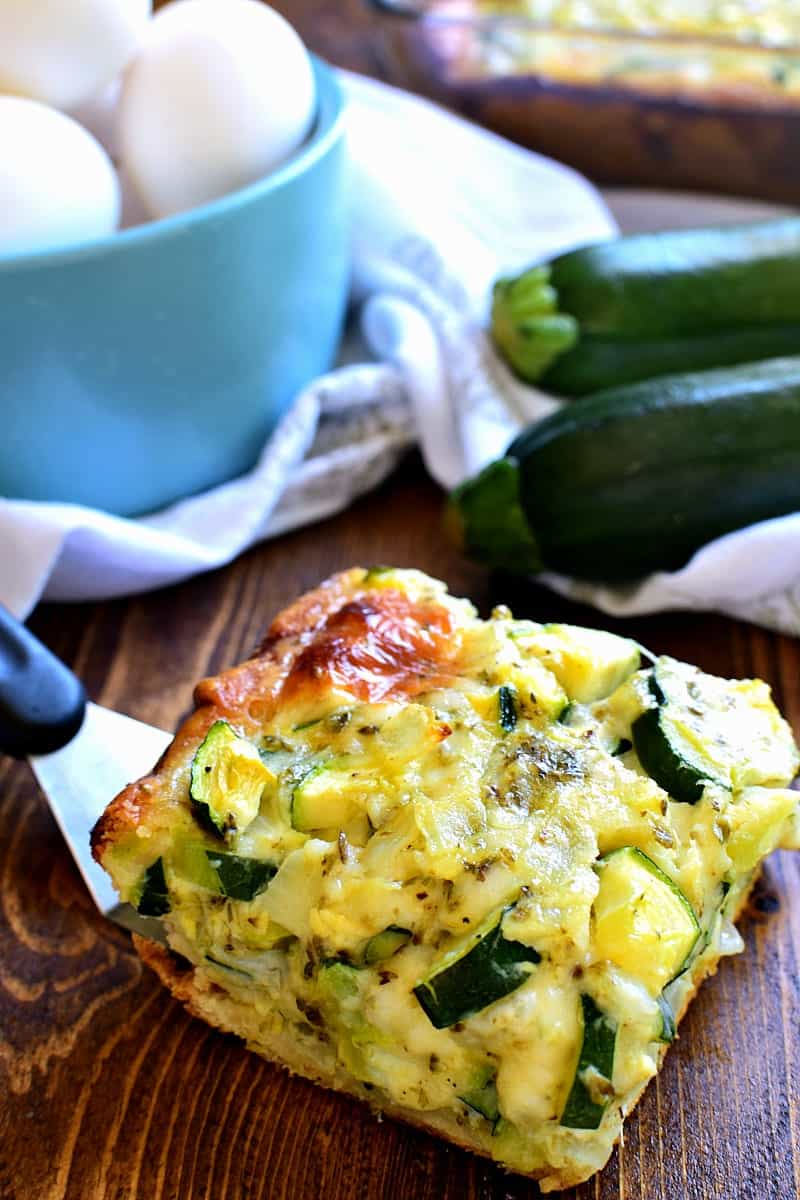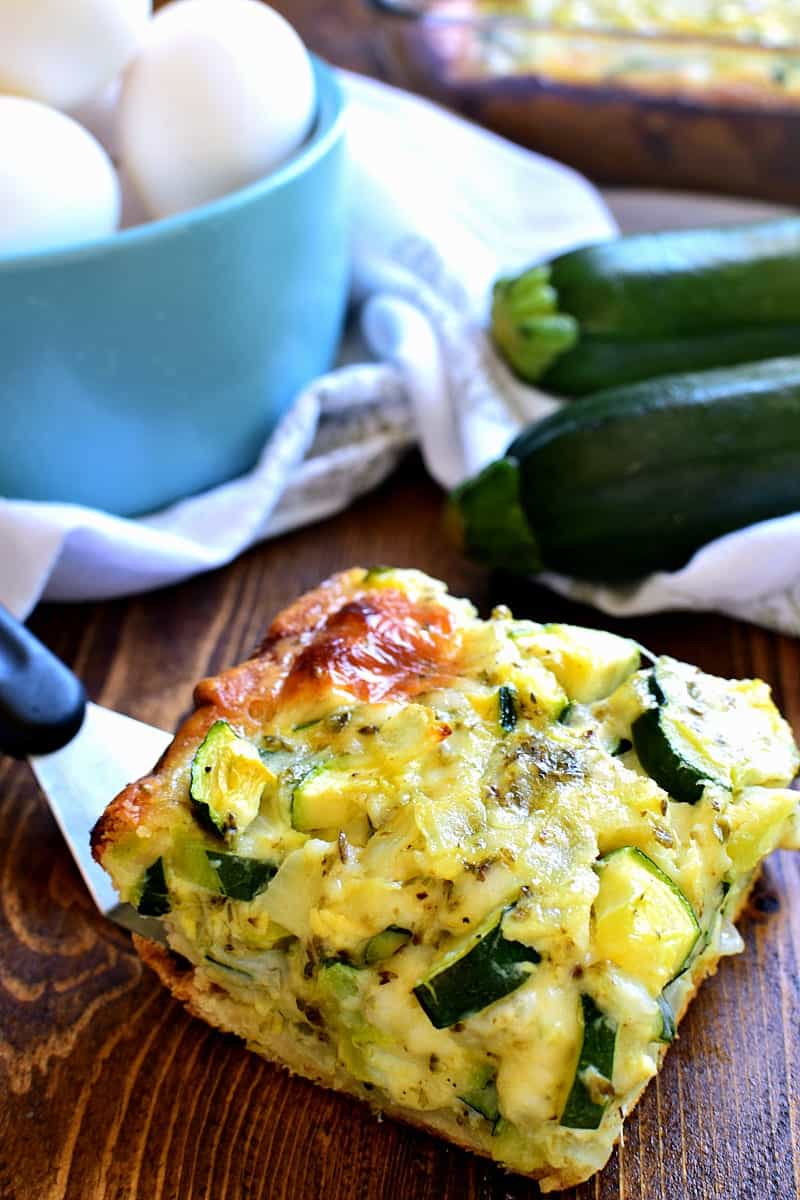 But it makes sense. Because people change and life happens….and over the years there are so many different factors that come into play. Like do your spouses get along? And do your kids get along? And do you live close enough that it feels easy? And sometimes the answer is yes….but sometimes, friendships that were once a HUGE part of our lives fall by the wayside.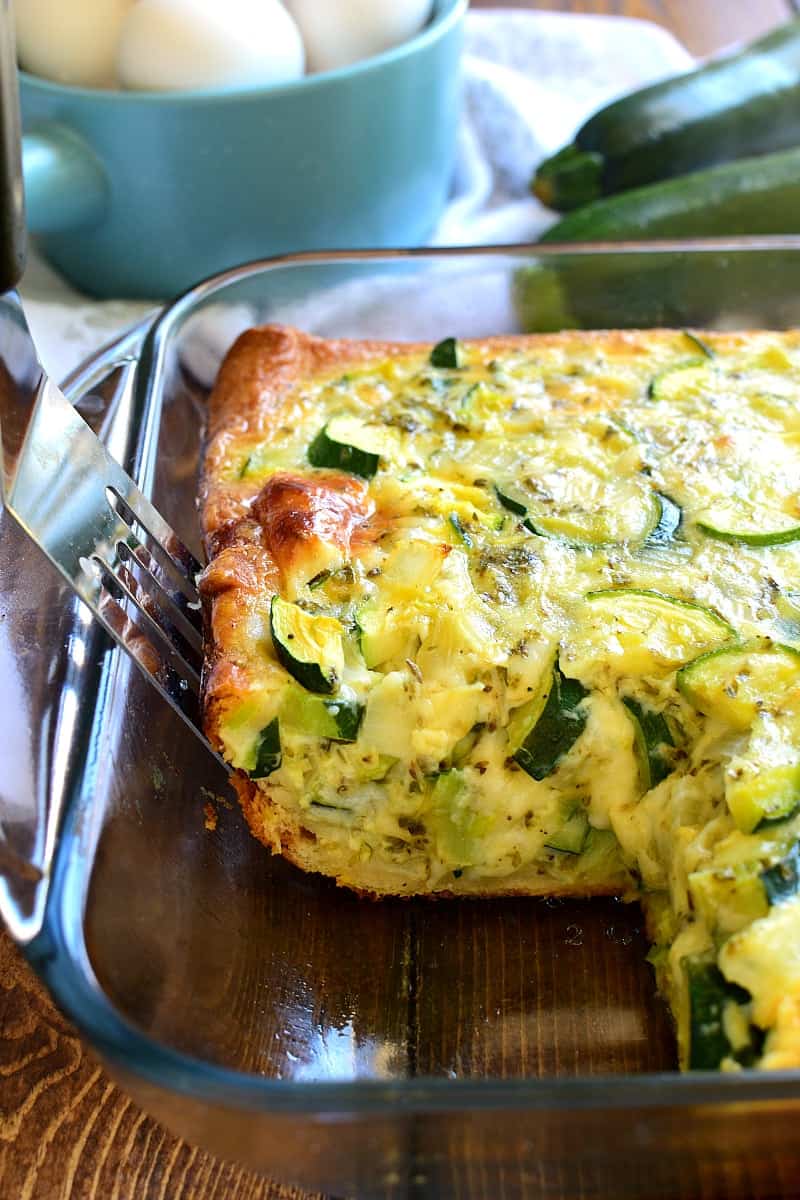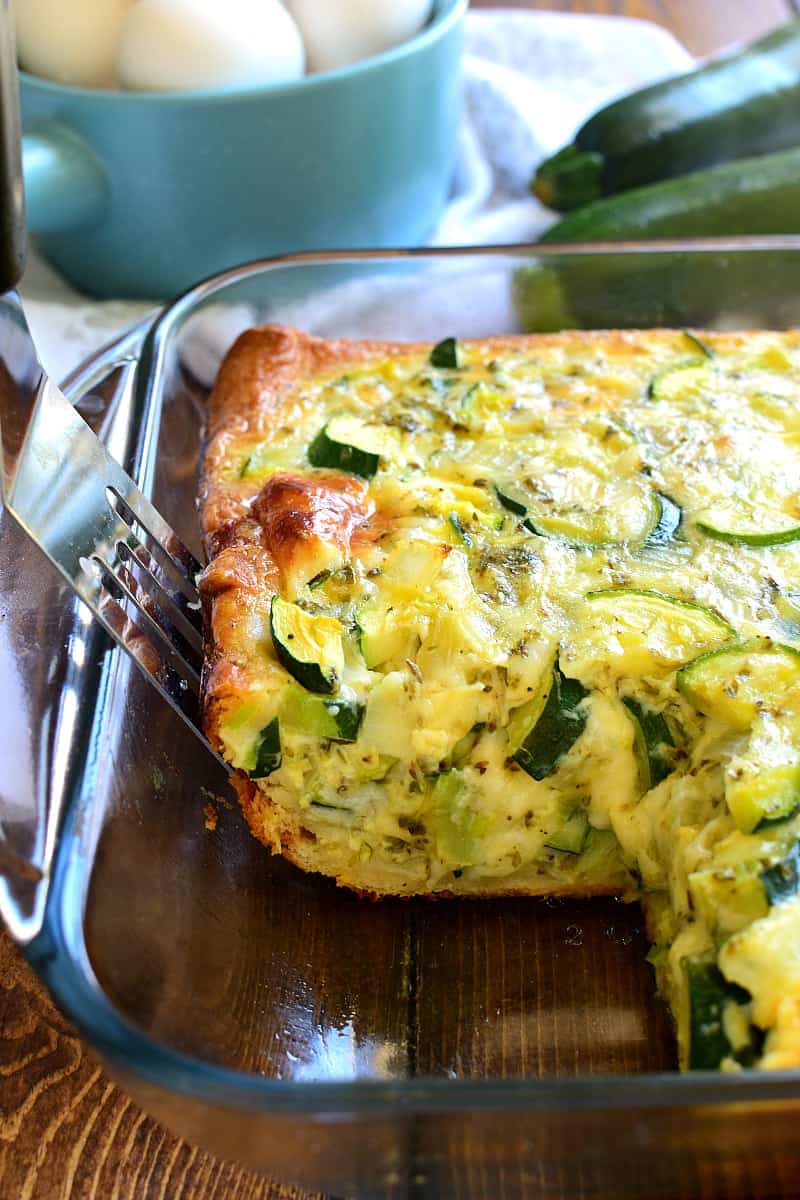 I've had my fair share of those types of friendships, and it seems like the older I get, the more and more there are. I'm definitely not proud of it (I'd love to keep up with everyone)…but I try to be realistic about it. There's only so much time in the day, and honestly, only so many people whose lives I can truly be invested in. Does that make me sound horrible? I'm hoping it's just a part of life.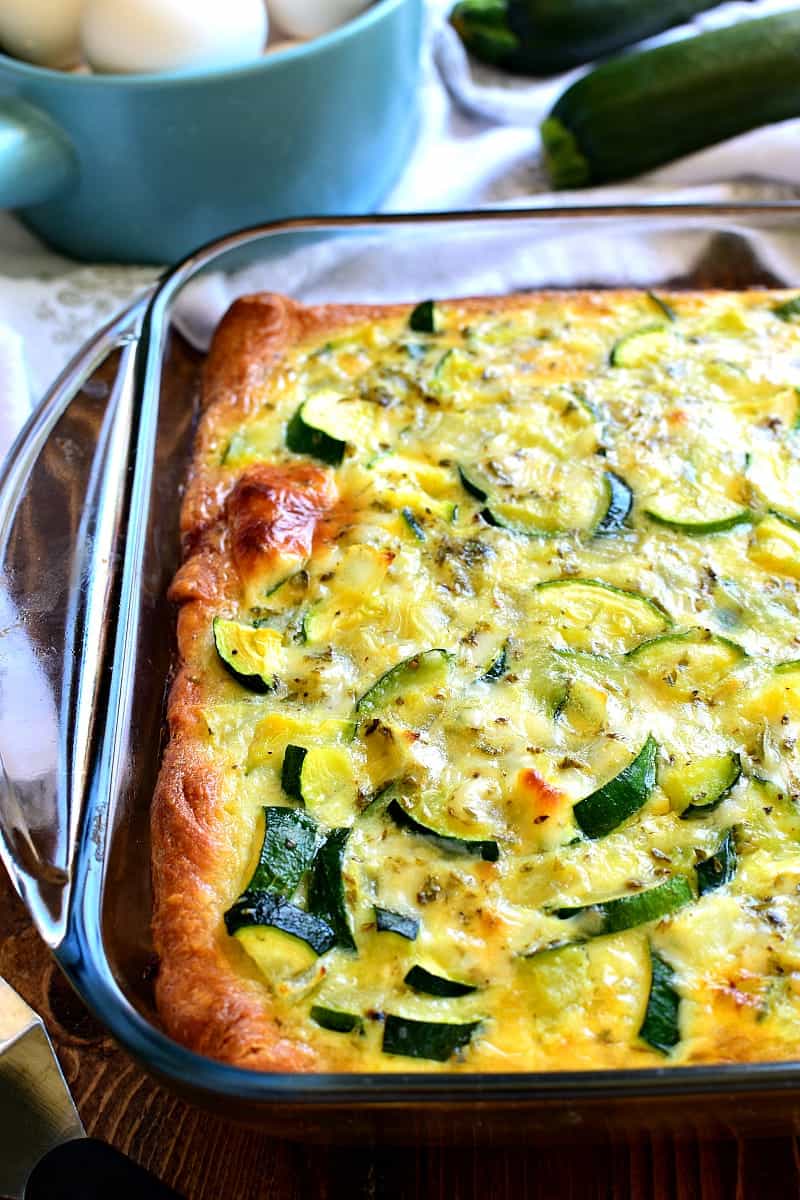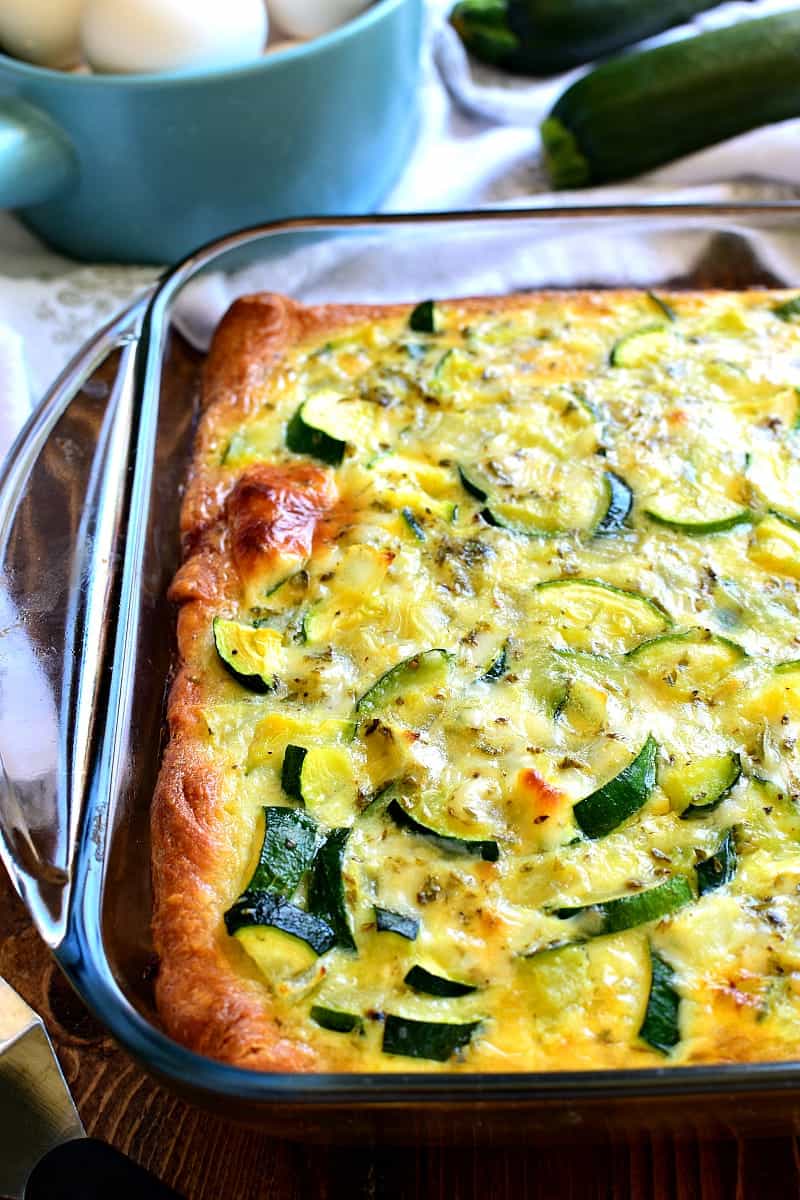 Either way, there's no denying the fact that all the friendships I've had over the years have helped shape me as a person. And honestly, I think about many of them often. When I hear an old song or visit a place we used to go together, when I drive past their house or see their birthday pop up on Facebook, and even when I make a recipe I got from them. Like this cheesy zucchini egg bake!
I first tasted this delicious cheesy zucchini bake when my friend Jill made it for me years ago. And it was love at first bite. And even though it's been a while since I've seen her, I still think of her every time I make it. It's the perfect balance of crusty and creamy and cheesy….and it's loaded with zucchini. Which makes it healthy, right? And perfect for those summer months when zucchini is EVERYWHERE.
Cheesy Zucchini Bake
This cheesy zucchini recipe is perfect for sharing with friends, both old and new. Because if there's one thing that can always bring friends together it's delicious food. Am I right?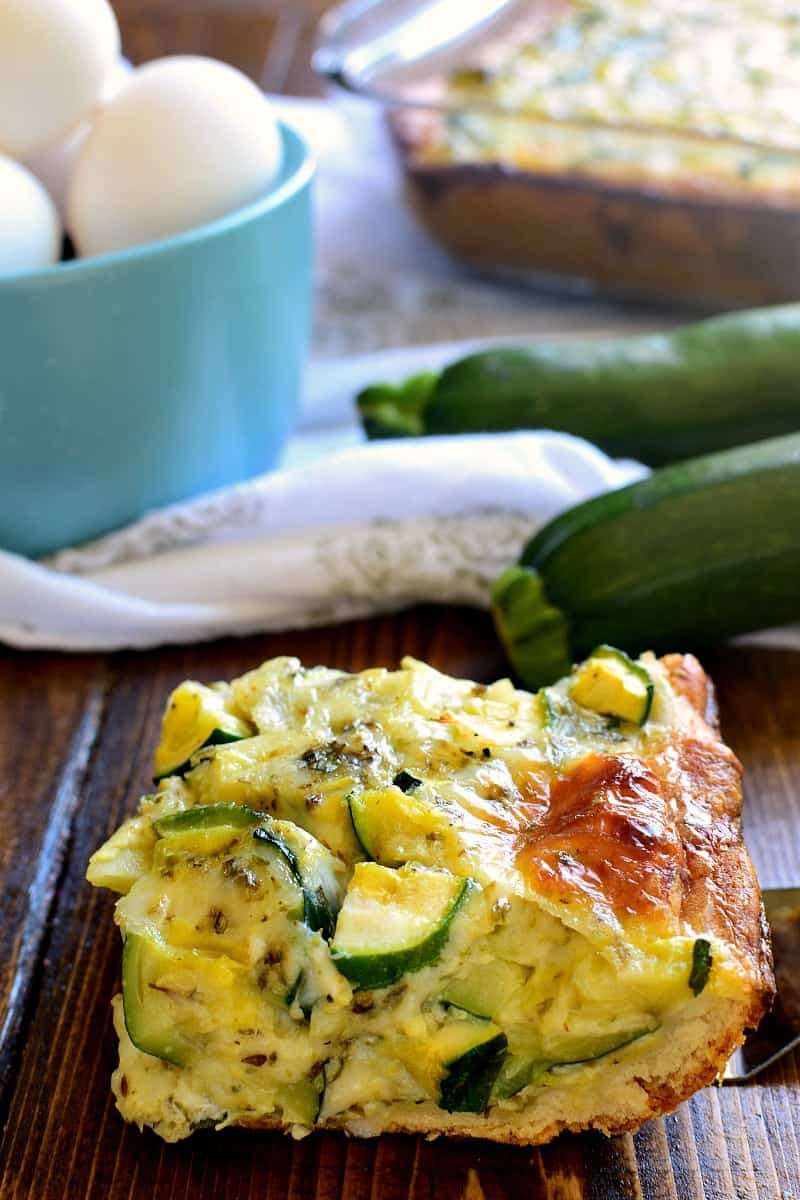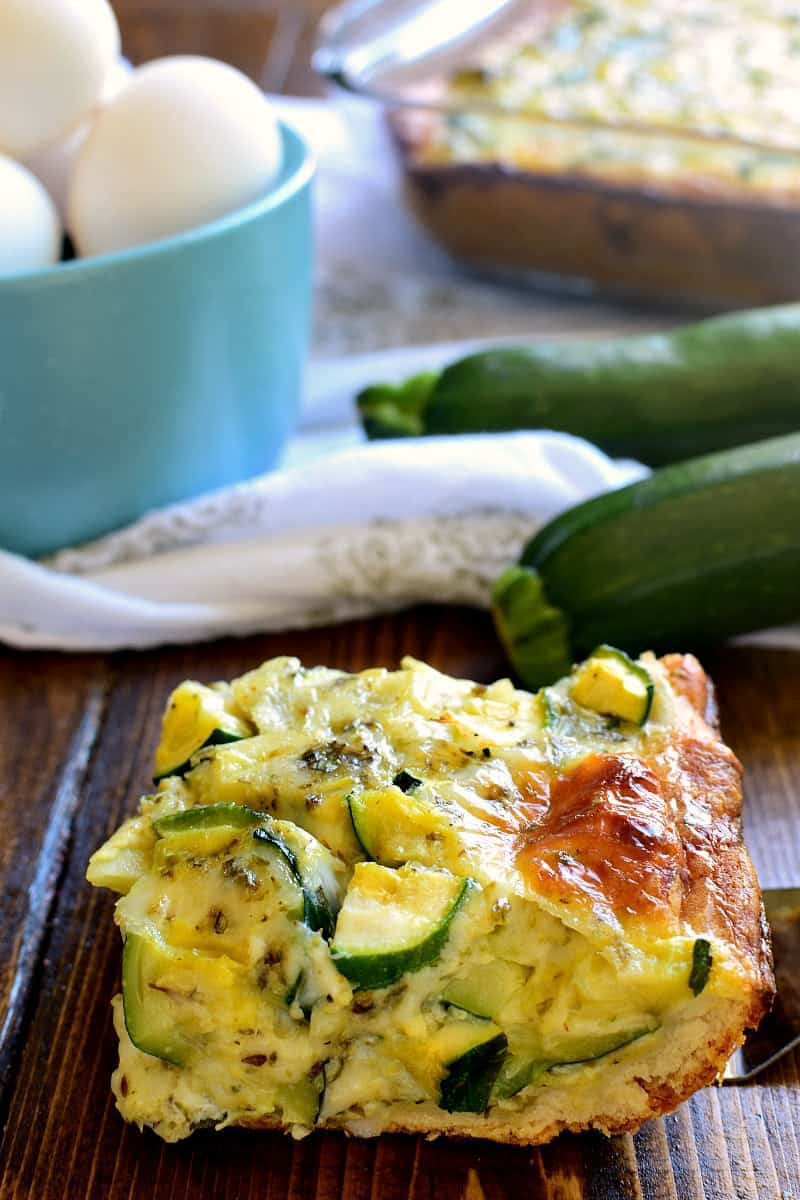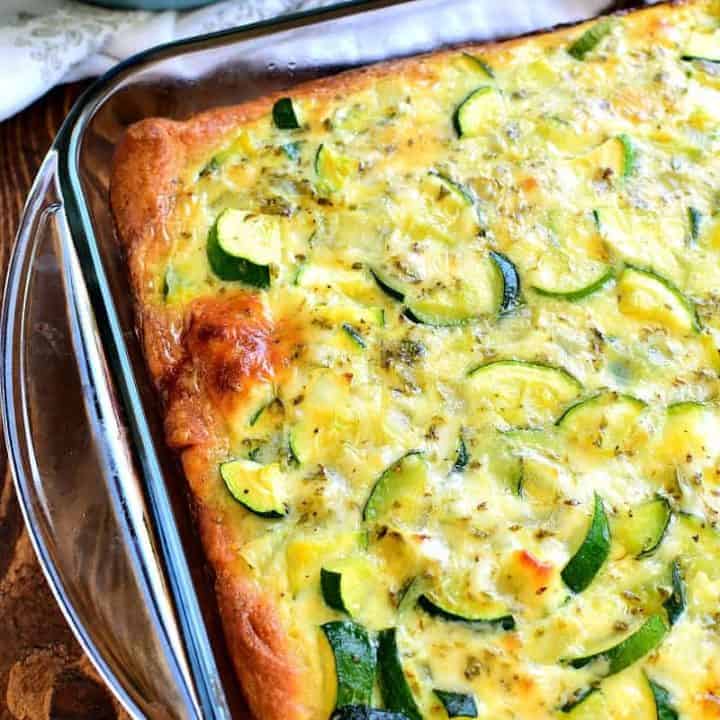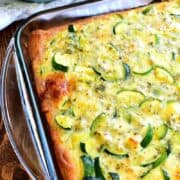 Cheesy Zucchini Bake
This cheesy Zucchini Bake is one of my favorite ways to use zucchini! Delicious meatless recipe with eggs is great for breakfast, lunch, or dinner...and so easy to make!
Ingredients
1

8 oz. can refrigerated crescent rolls

2

Tbsp.

butter

1

small onion

chopped (approx. 1 c.)

4

c.

chopped zucchini

approx. 4 small

3

eggs

1

tsp.

dried basil

1

tsp.

dried oregano

1

tsp.

dried mustard

1/2

tsp.

salt

1/4

tsp.

pepper

8

oz.

shredded mozzarella cheese
Instructions
Press crescent roll dough into a greased 8x8 inch pan.

Melt butter in a medium skillet; add chopped onion and chopped zucchini and saute over medium heat 5 minutes (until tender-crisp).

In a medium mixing bowl, beat eggs and then stir in spices.

Add a small amount of onion/zucchini mixture to eggs to temper them; then add remainder of mixture and stir together.

Stir in shredded mozzarella.

Pour mixture into unbaked crust; bake at 400 degrees for 25-30 min.
If you like the cheesy zucchini bake recipe, I bet you'll love these zucchini recipes, too:
Grilled Summer Vegetable Salad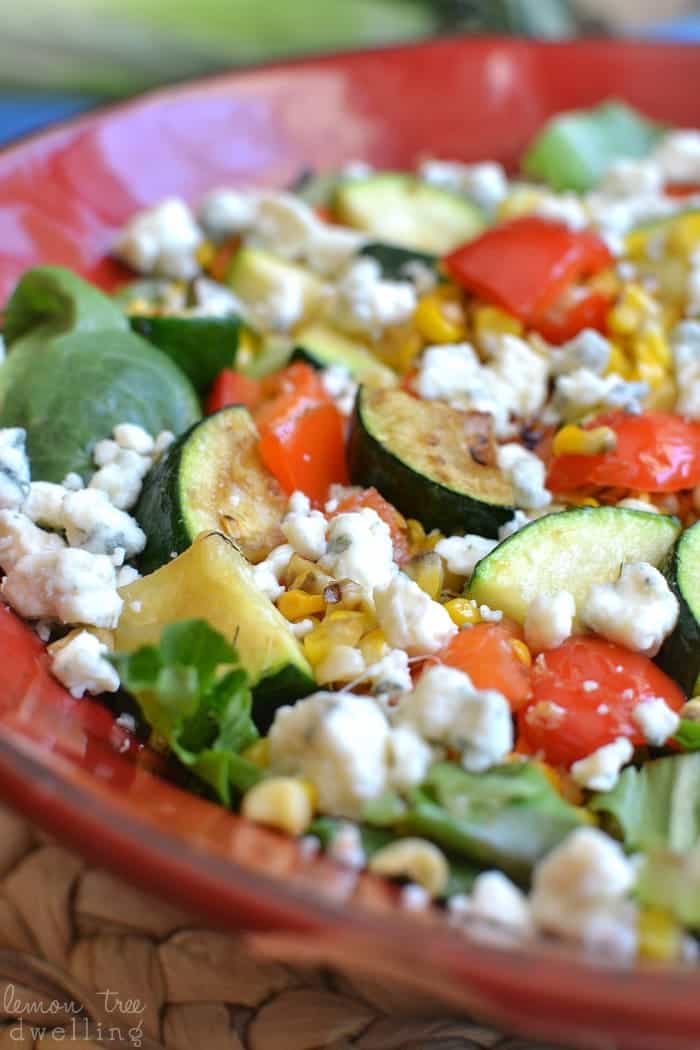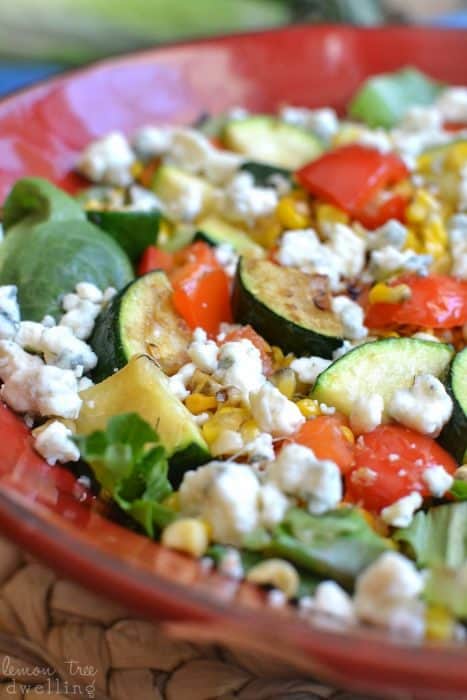 Turkey Stuffed Zucchini Boats, from It's Yummi
Baked Parmesan Zucchini Fries, from Mom on Timeout