Peppermint Snowball Cookies are the perfect holiday twist on the classic snowball cookie! Packed with delicious peppermint flavor and just the right amount of crunch, this easy cookie recipe is a must make for your holiday baking!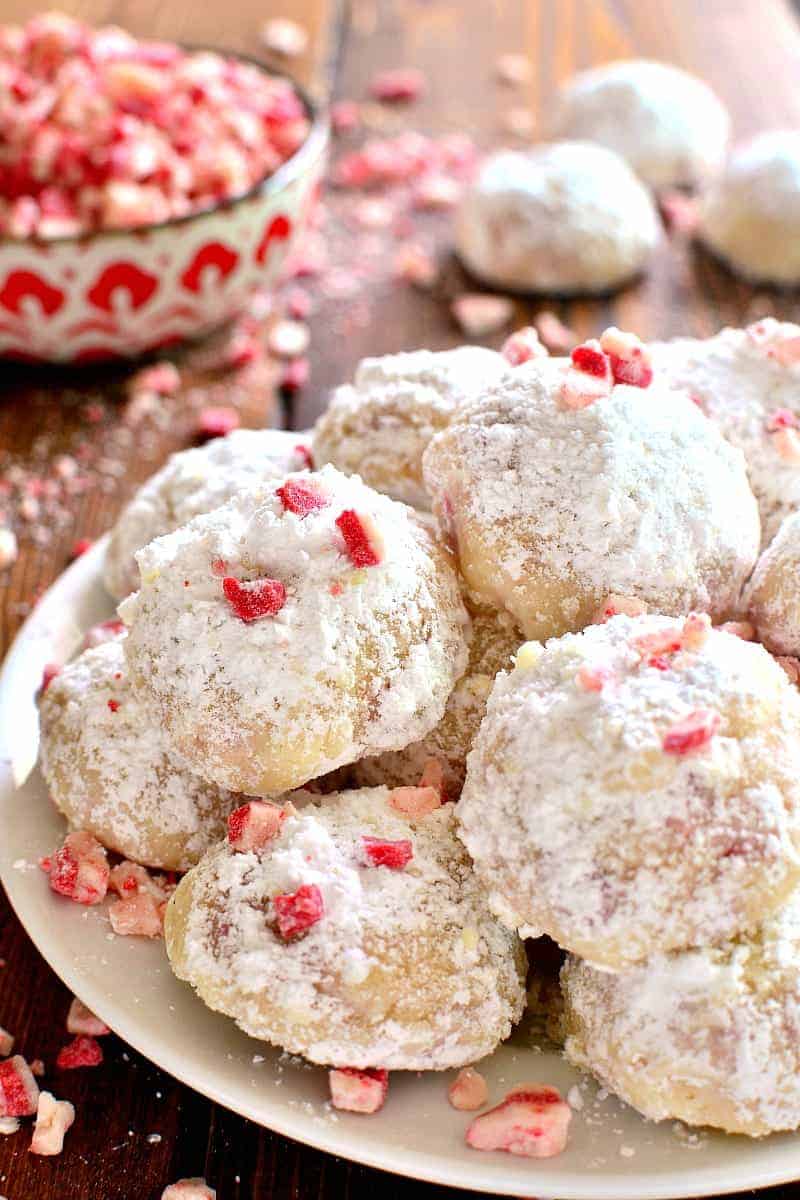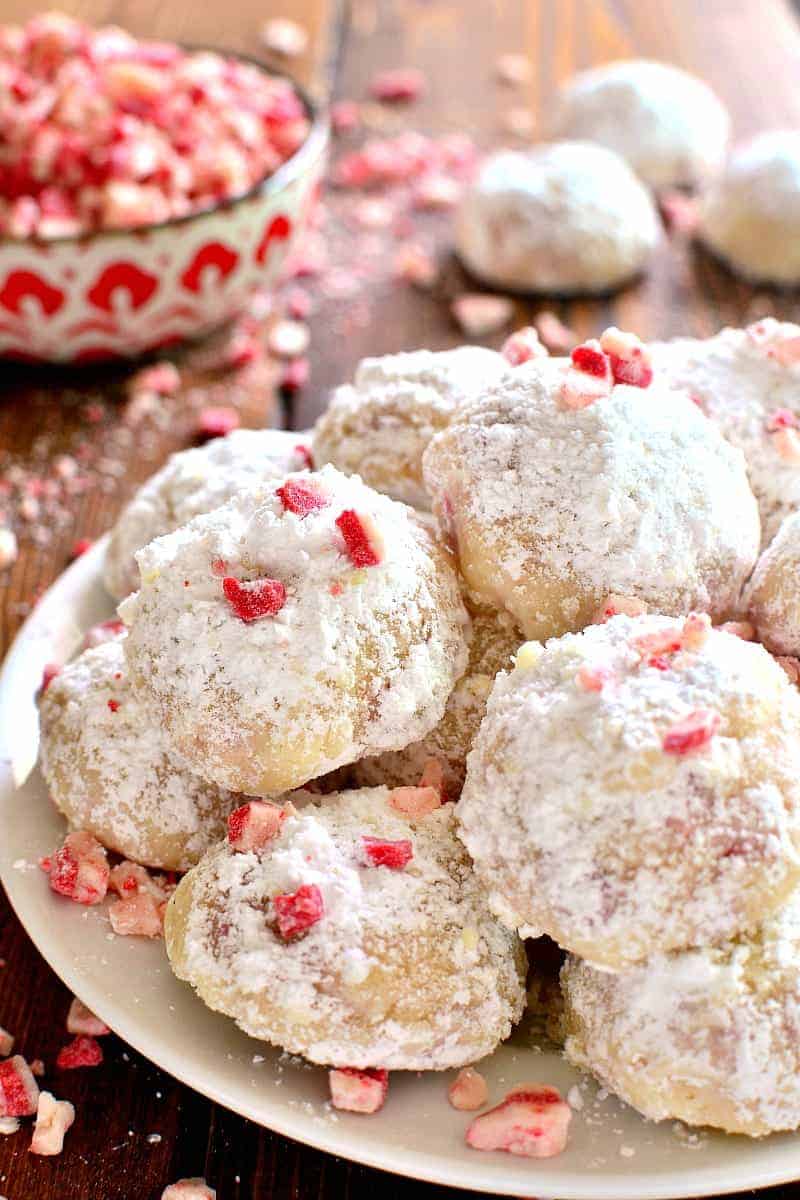 So….it finally happened. I finally had a moment of Christmas shopping inspiration….and you better believe I took full advantage of it. It happened yesterday, on my way home from dropping Ellia off at a friend's house, as I was passing one store after another and suddenly realizing that everyone and their sister was out Christmas shopping.
Because Christmas is just 3 weeks away! And time, it is a-ticking!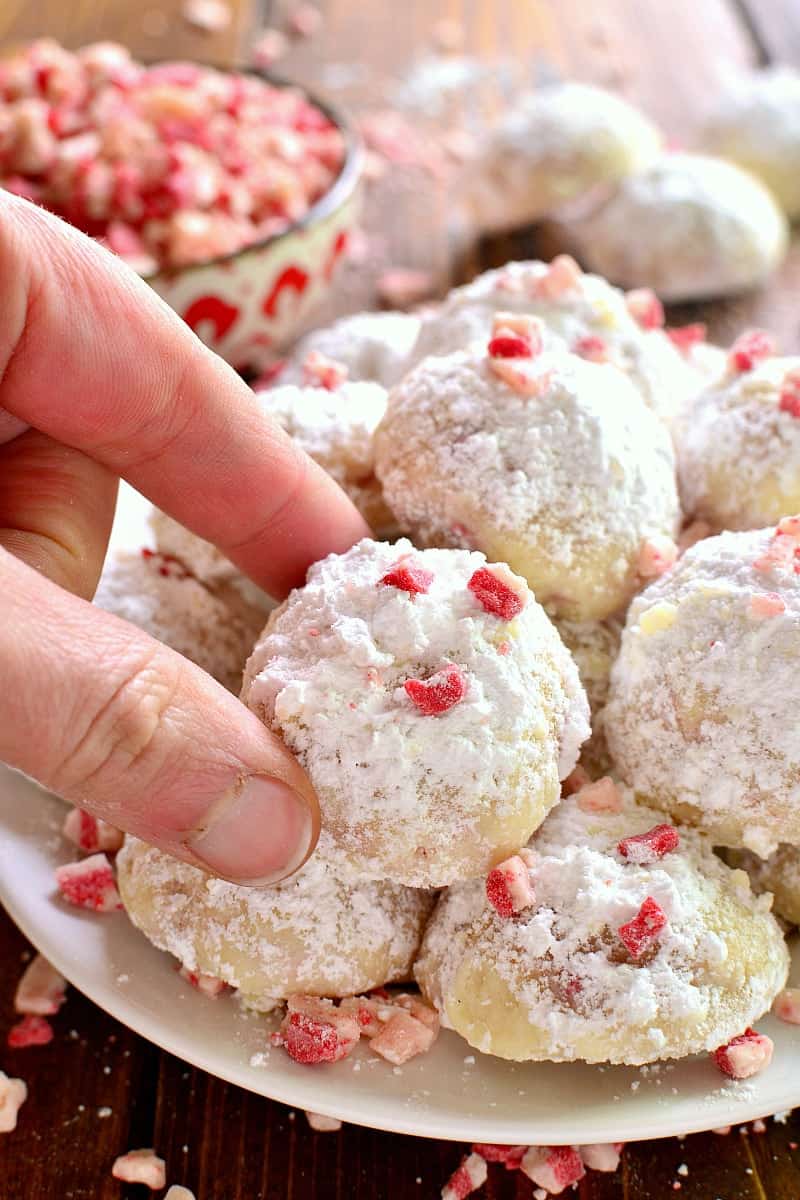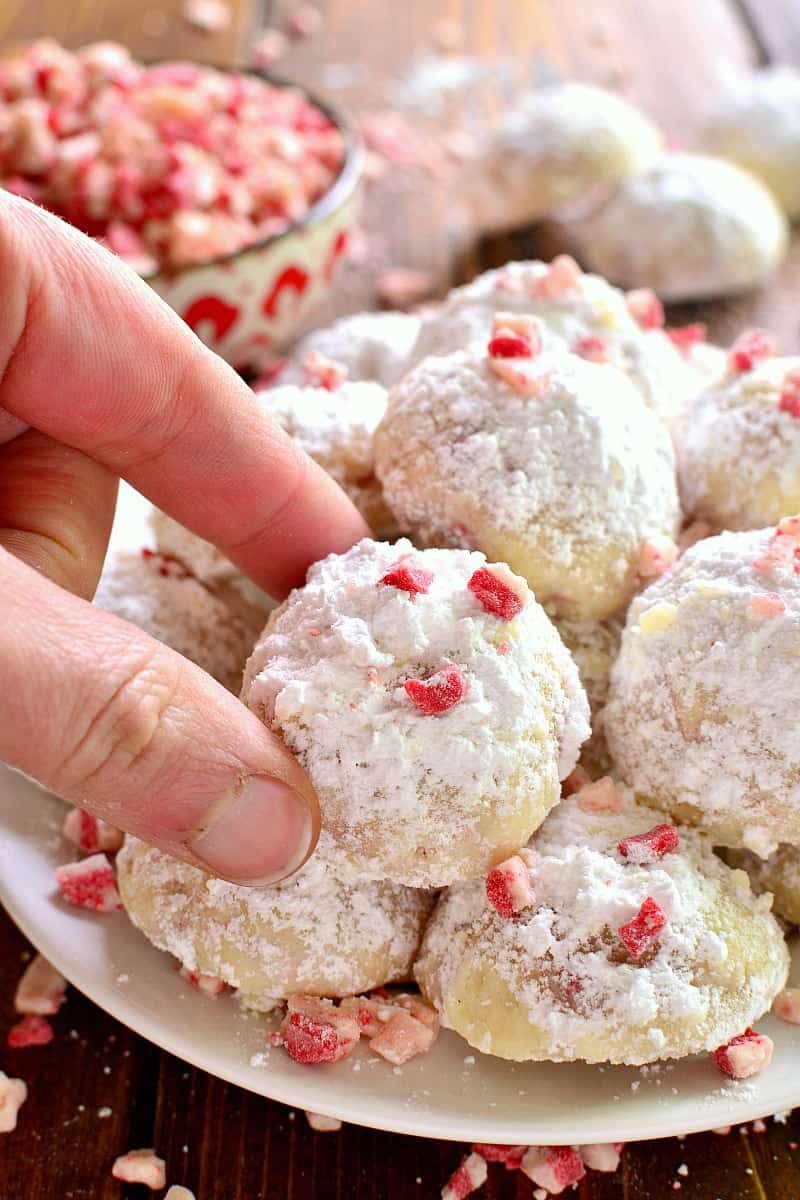 It helped that I had no one with me….and no real place to be. And it helped that I'm finally starting to feel the pressure of barely having started ANY OF IT.
And, of course, it helped that I was passing right by TJ Maxx… my favorite store to get lost in…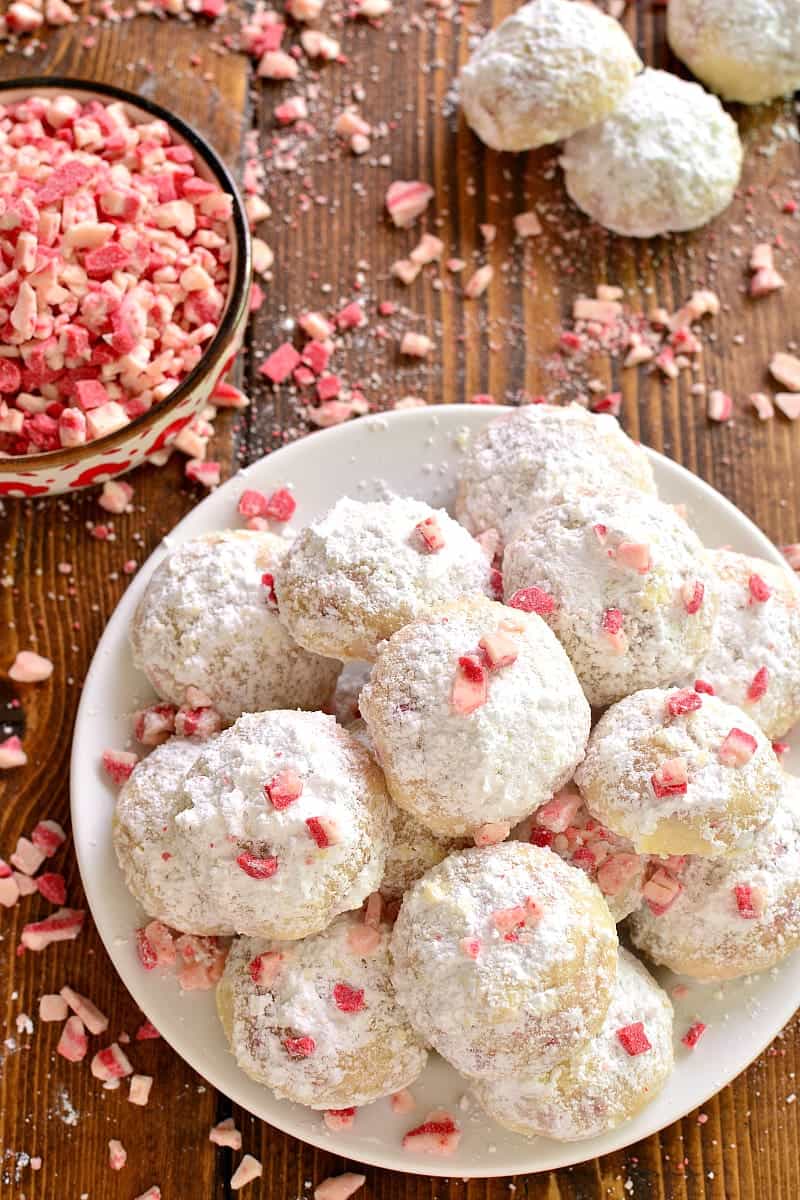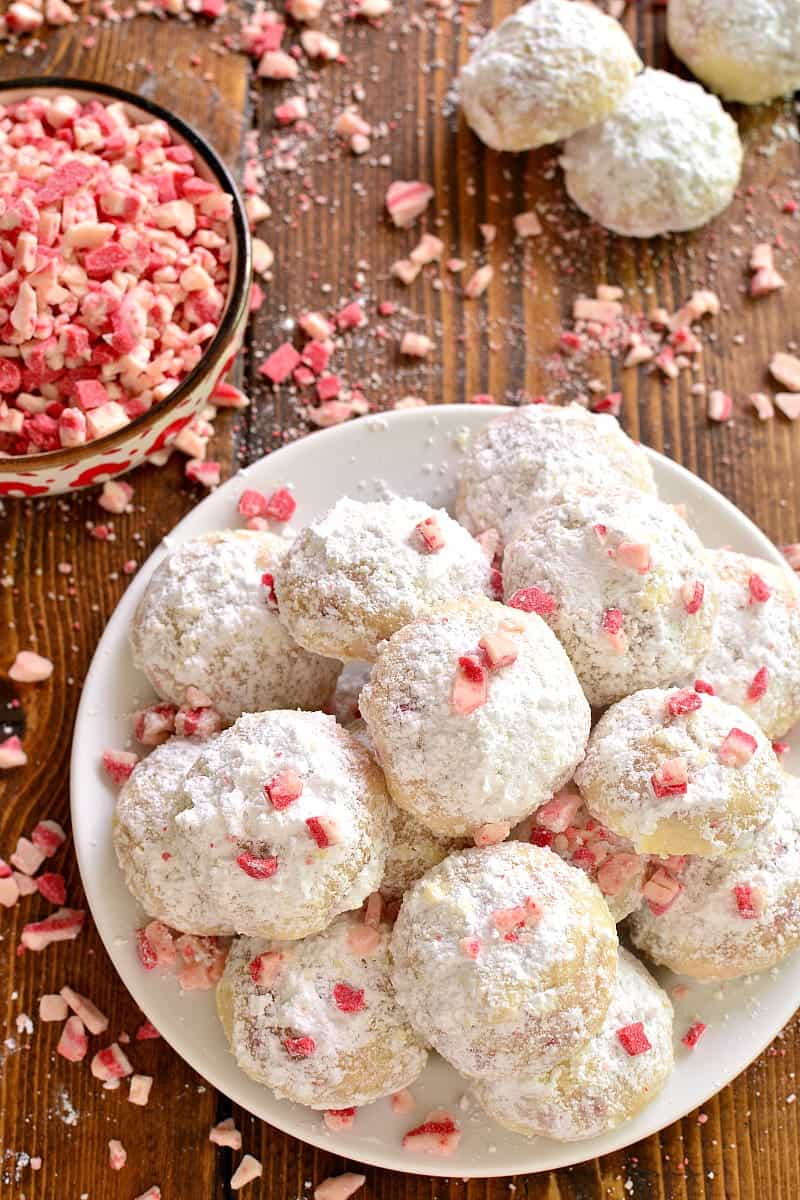 So I decided to stop in, just for a second, which of course are famous last words. Because when it comes to crowds, and Christmas shopping, and stores that have everything… there's no such thing as a quick stop. And when you happen to find a plethora of winter jackets for yourself in addition to the Christmas shopping… well, you know you're going to be there a while. And, I was.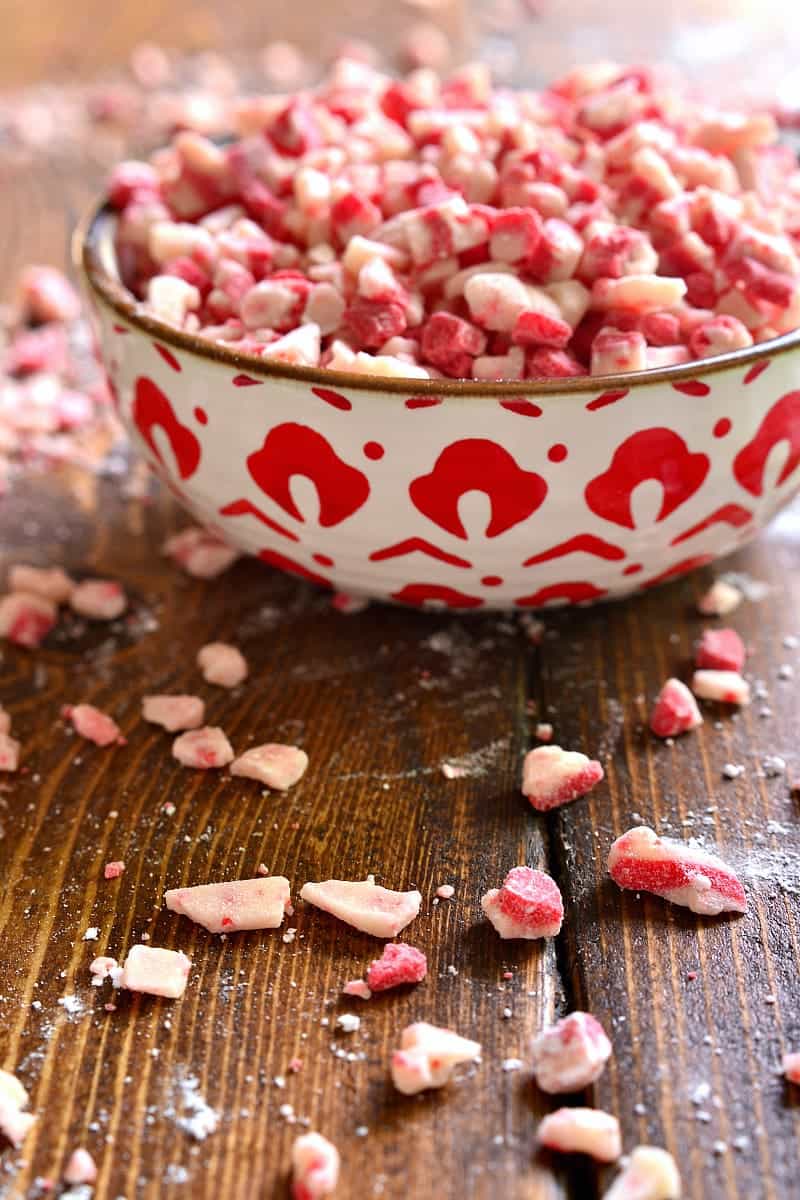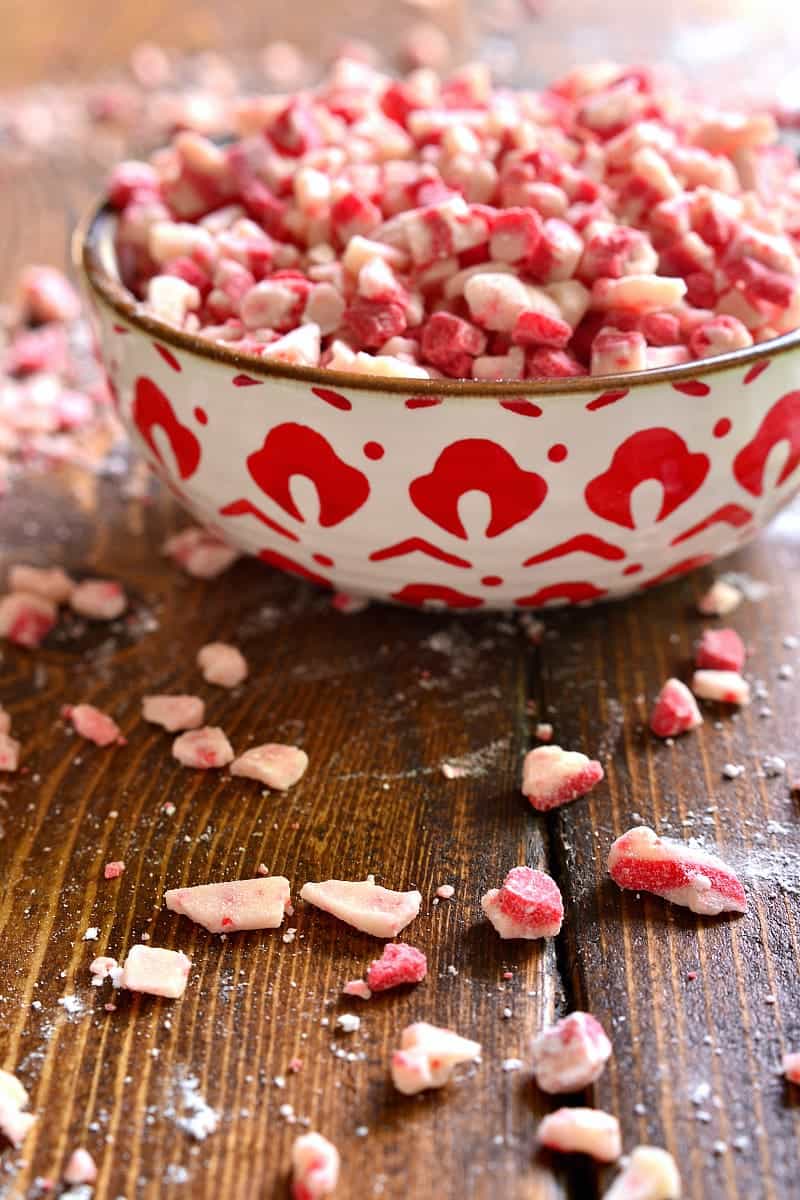 And I have to say. I didn't feel great about the winter jacket detour….although I did really love what I was finding. But there's something about shopping for yourself when you're supposed to be shopping for other people that feels a little, well, wrong. Not that it stopped me! No, I somehow still left there with 2 winter jackets and a cart-full of gifts. Not a bad start. But still so much left to go.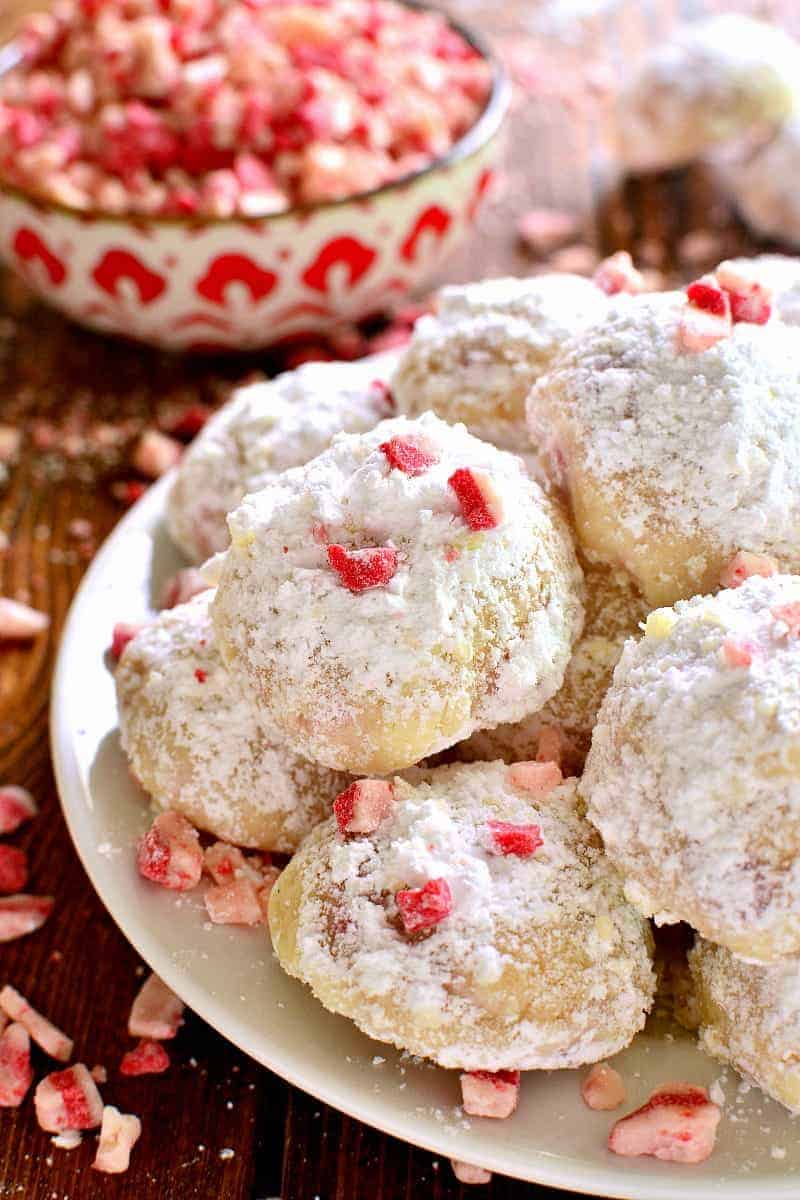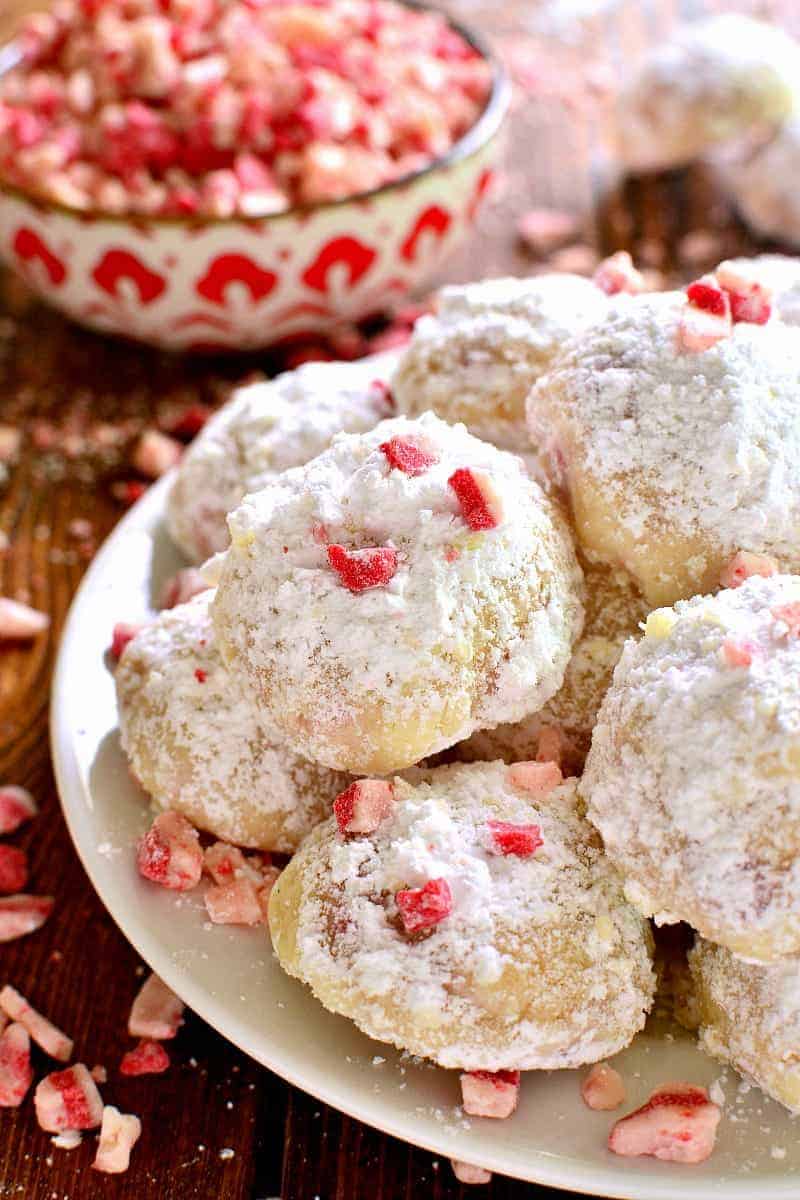 Peppermint Snowballs
But for today, I'm thinking I need a break from shopping. Because today is the day the Christmas tree goes up. Which means ornaments and music and eggnog and COOKIES!!! And these Peppermint Snowballs are already calling my name. They're like the perfect blend of candy canes and cookies, rolled in powdered sugar and ready to be devoured. I love all kinds of snowballs, but there's something about Peppermint Snowballs that just screams Christmas! Kind of like Christmas shopping….except way more delicious.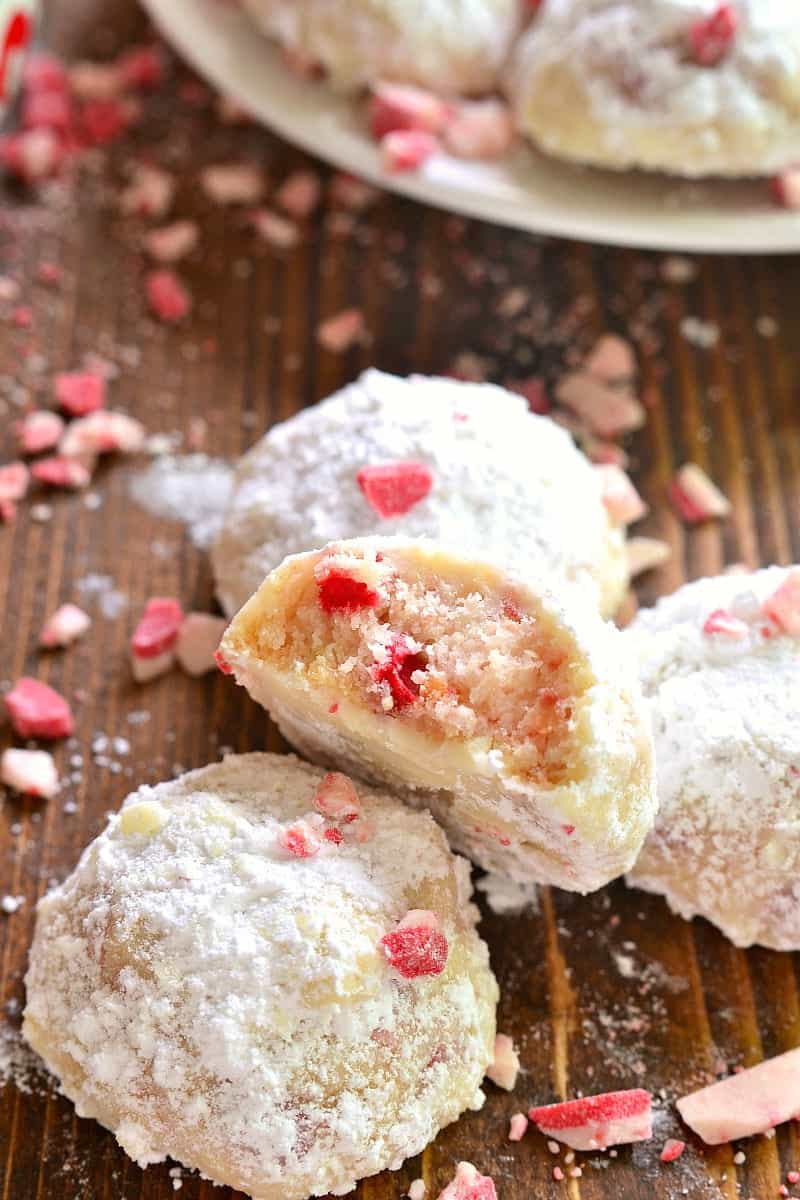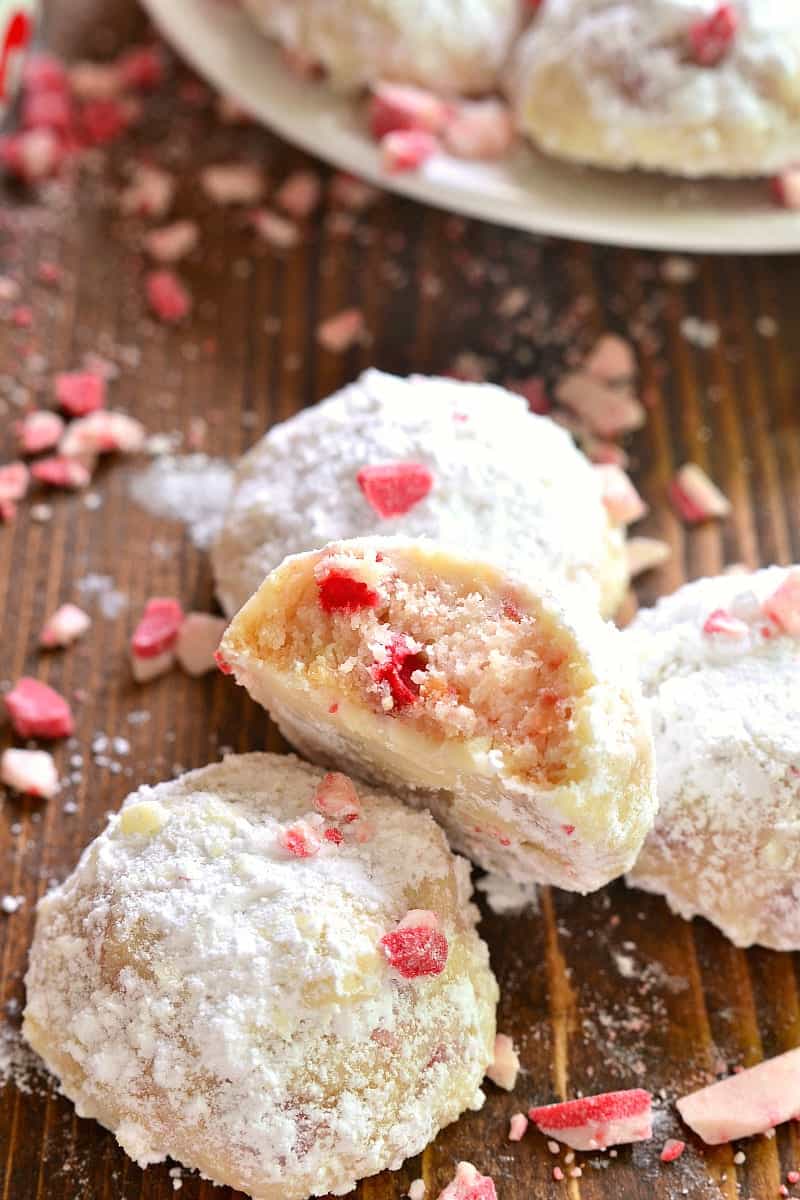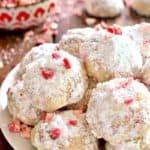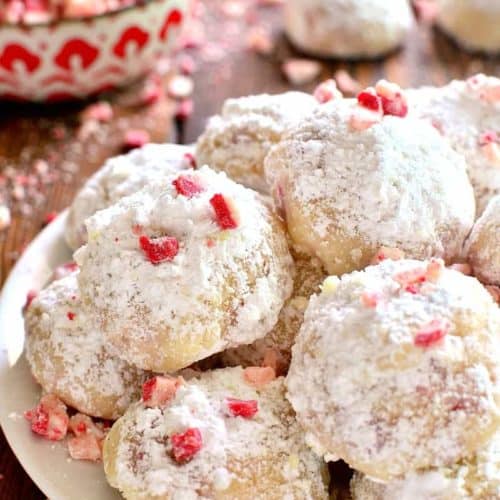 Peppermint Snowballs
Ingredients
1

c.

unsalted butter

room temperature

1 1/4

c.

powdered sugar

divided

1

tsp.

peppermint extract

2

c.

flour

1 1/2

c.

Andes Peppermint Crunch Baking Chips
Instructions
In a large mixing bowl, cream butter.

Add 1/4 c. powdered sugar and peppermint extract and mix until combined.

Mix in flour and peppermint baking chips.

Chill in refrigerator approx. 1 hour.

Roll into 1 inch balls and place 2 inches apart on parchment paper-lined baking sheet.

Bake at 325° for 20-25 minutes or until light golden brown.

Remove from oven and roll in remaining powdered sugar to coat.
Guess what!?!? Since today is National Cookie Day, here are some other peppermint cookie recipes!