These Pumpkin Cheesecake Pancakes are sure to become your new favorite breakfast treat! Made with real pumpkin and layered with an easy no-bake maple cheesecake filling, they're sweet, flavorful, and perfect for fall!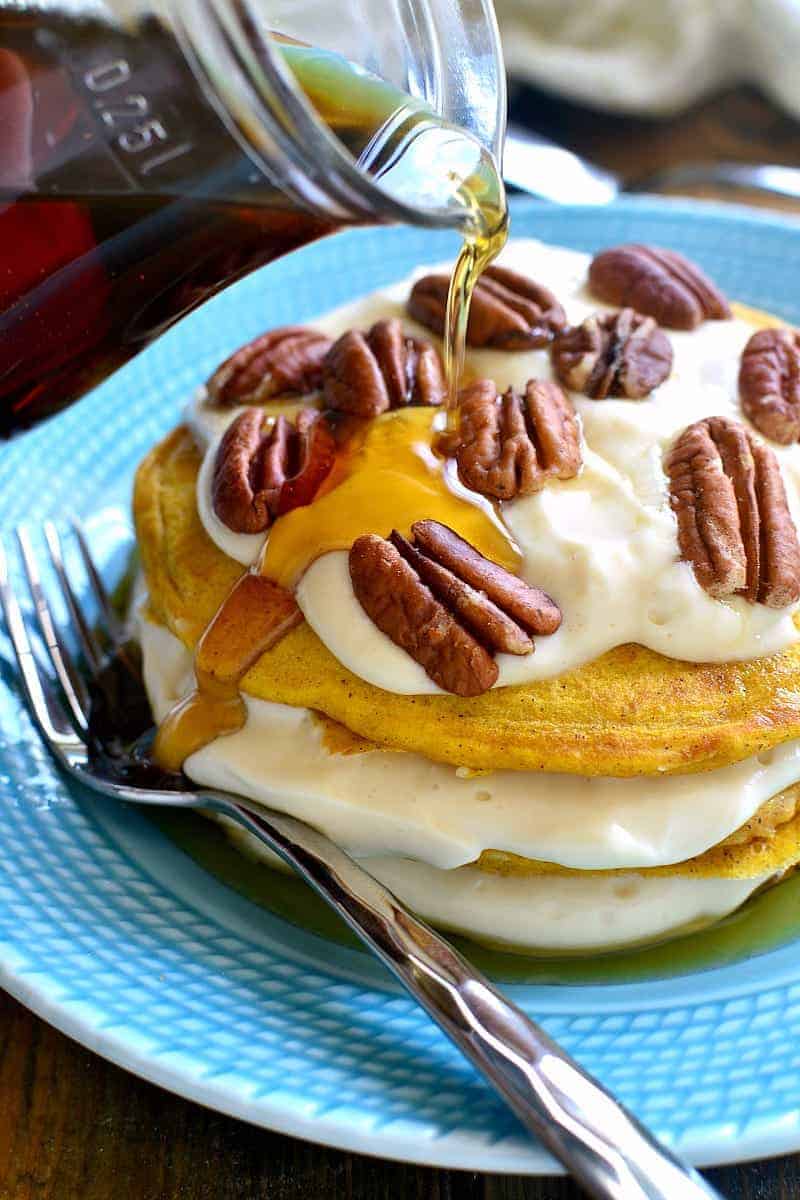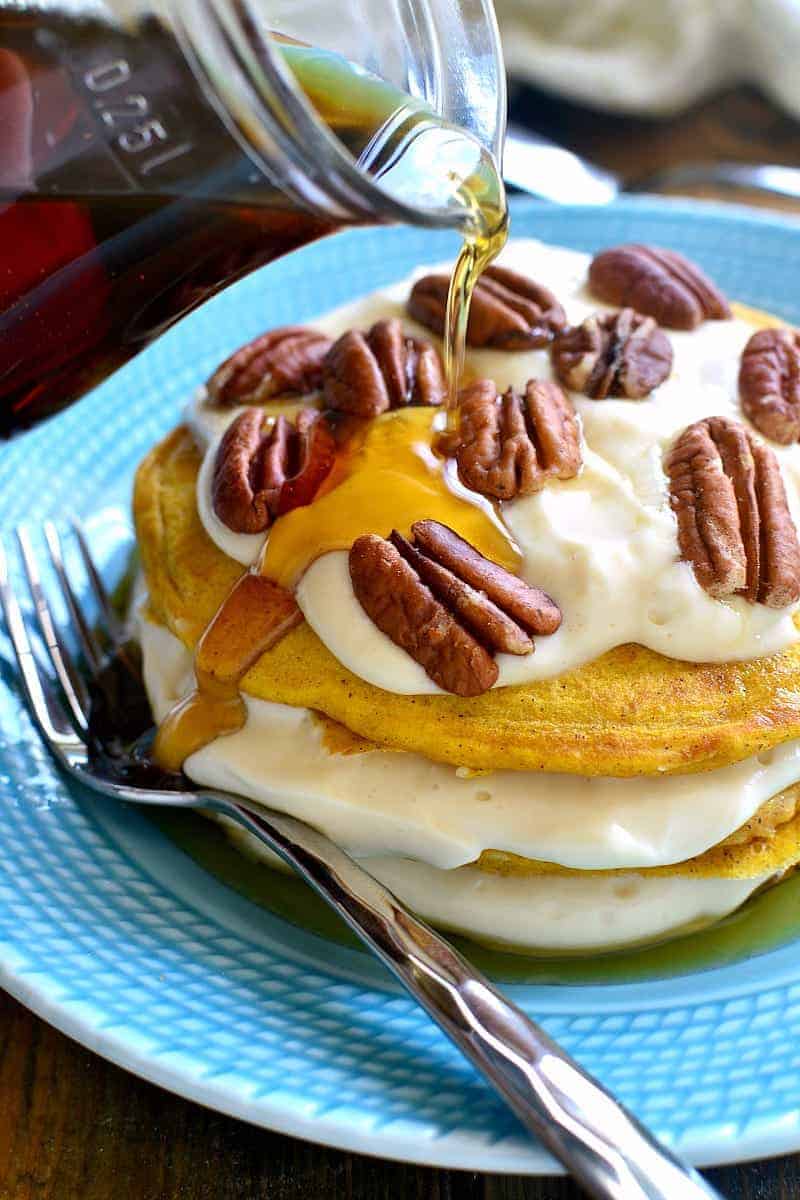 I honestly can't remember the last time I missed my family. Like really missed them. Because I don't really get away from them that often, and when I do, the time tends to fly by…and before I know it, I'm back at home feeling like I never even left.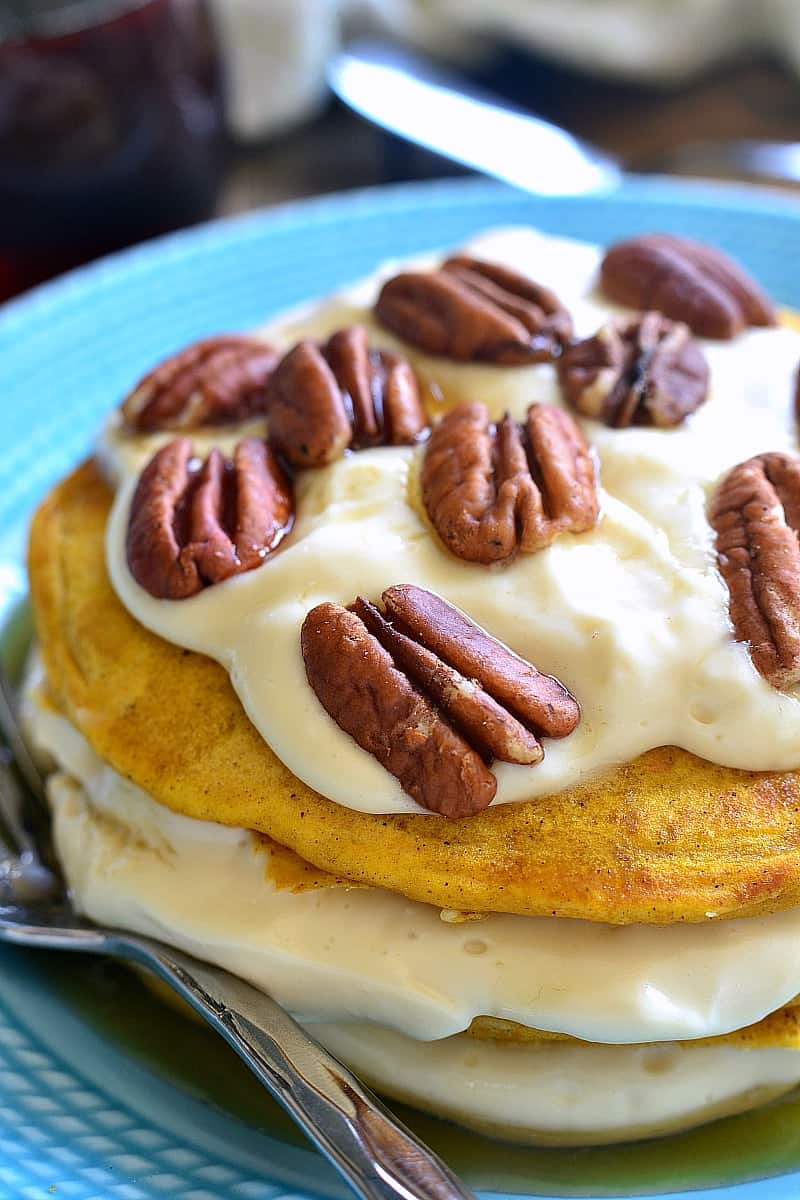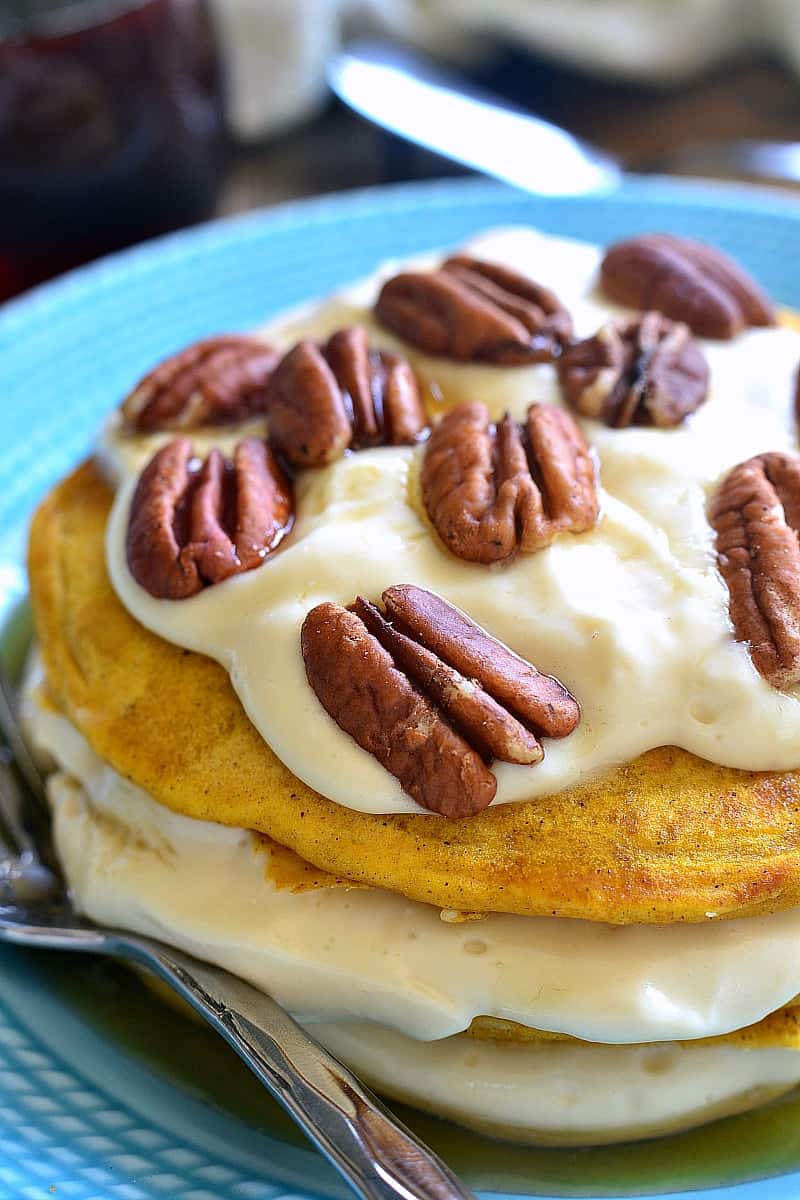 Well, I just got back from my long-awaited trip to San Francisco, and for the most part, that's exactly what happened. The time flew by, I had a blast, I met some amazing bloggers I'd never met in person, I spent time touring the city with some of my favorite people, I ate amazing good, I stayed up too late, I slept in, and…..I mostly didn't miss my family. And then, suddenly, I did.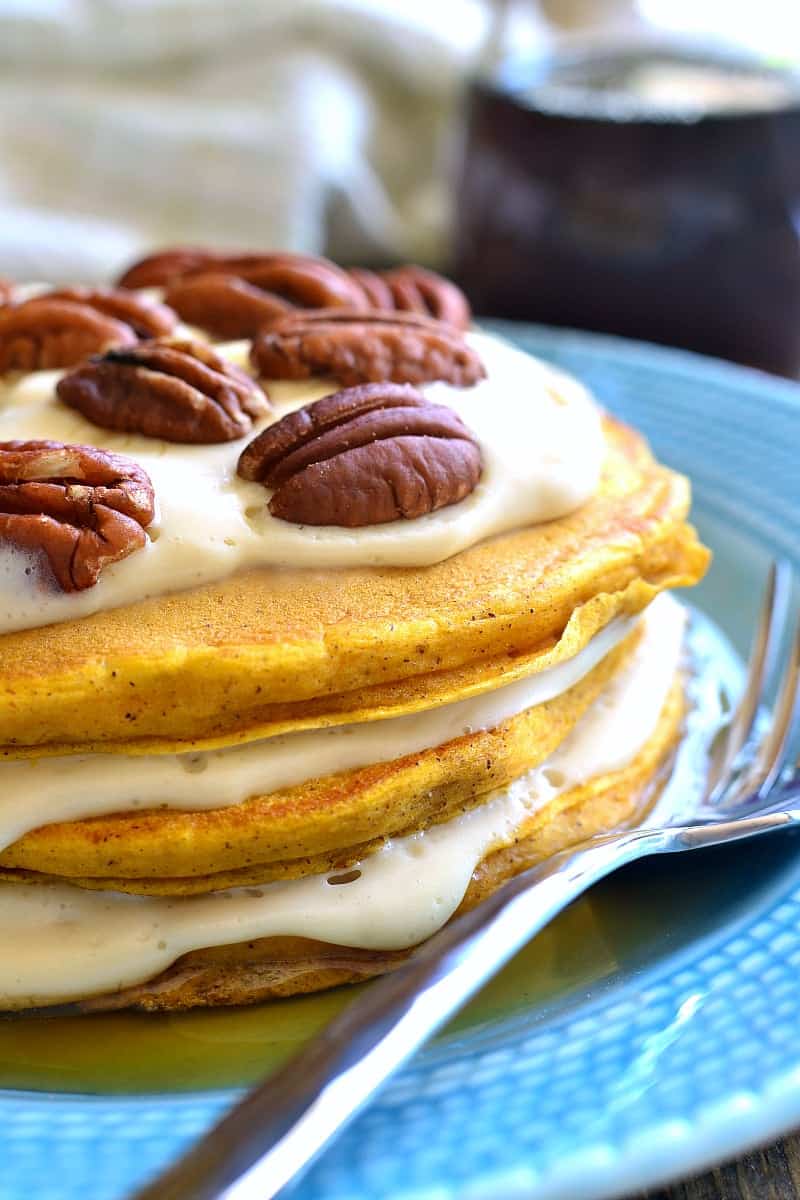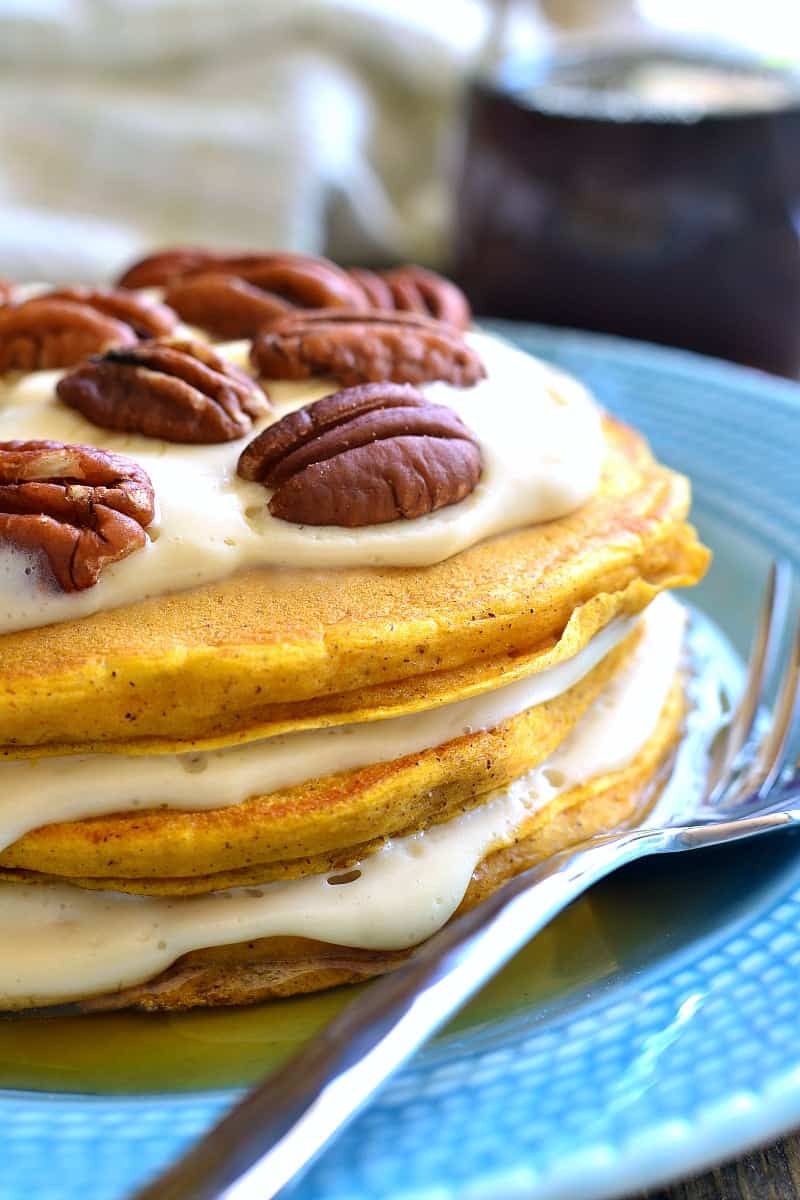 It happened the morning I was leaving to come home, as I was packing up my suitcase and drinking my last morning coffee with friends. I started thinking about the week ahead, and as much as I wasn't quite ready to get back to the daily grind, a part of me really was. Because at the end of the day, even though I love to get away, home is the most comfortable place I know. And that counts for a lot.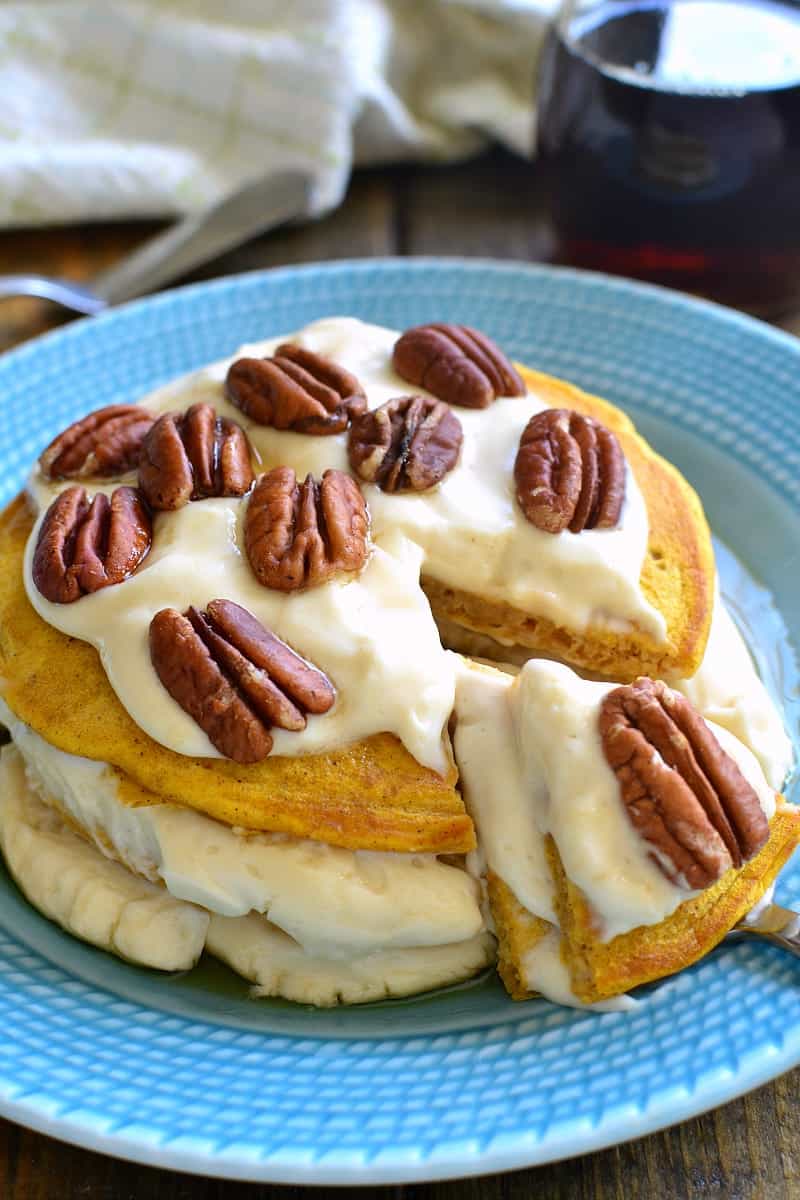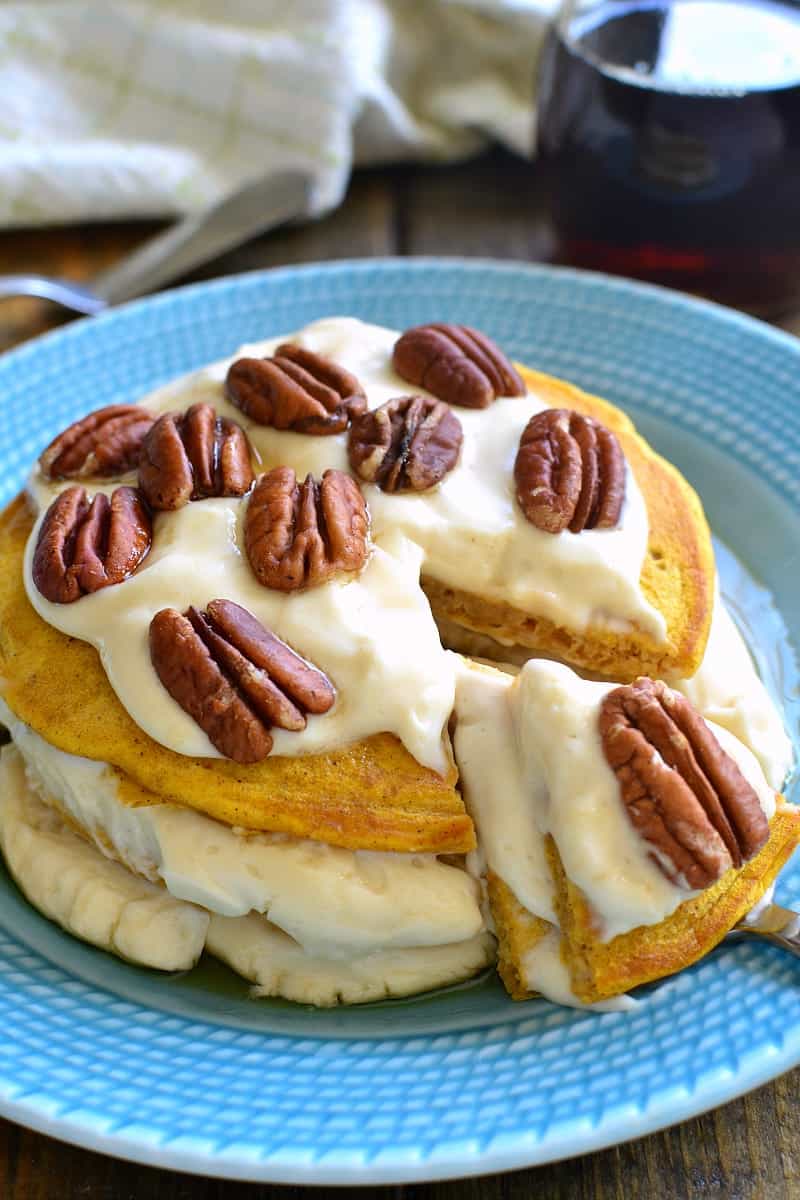 Where else can you stay in your pajamas all day and not shower nearly enough and sometimes forget to be nice….and still have people who endlessly love and adore you? The answer is simple. NOWHERE! Not to mention – where else can you have Pumpkin Cheesecake Pancakes?!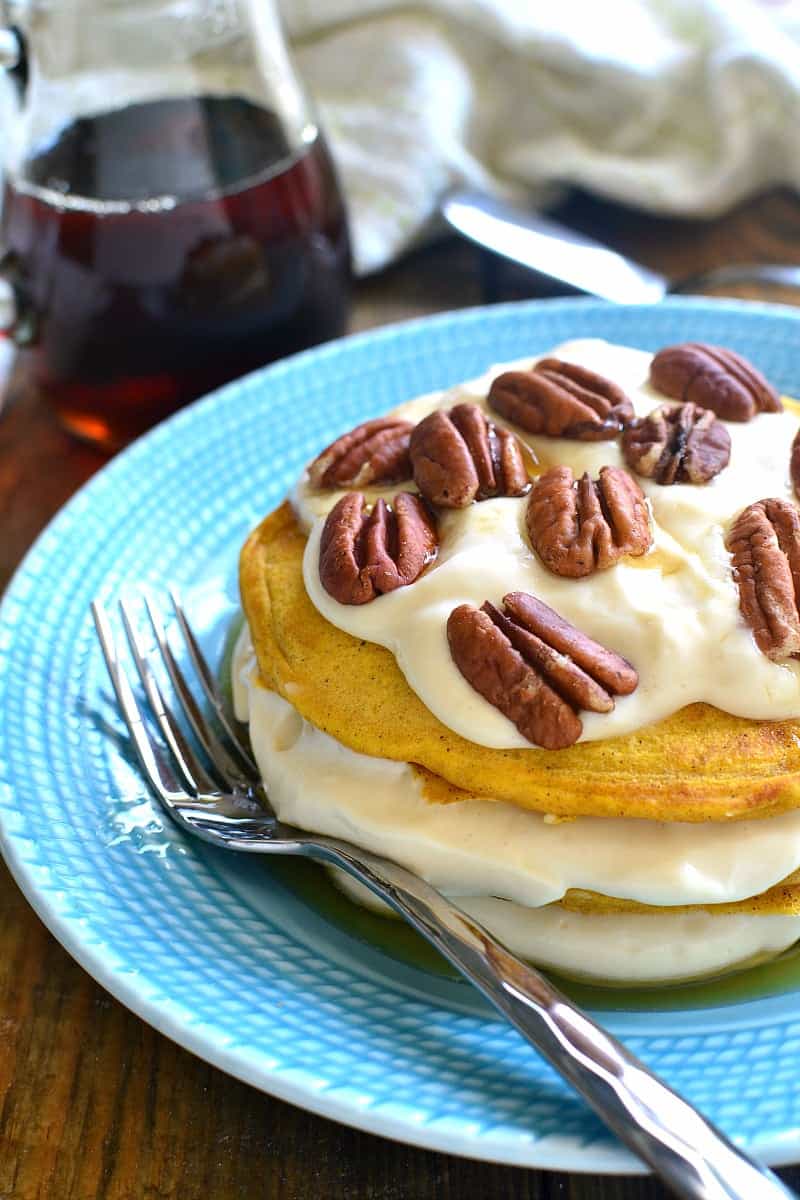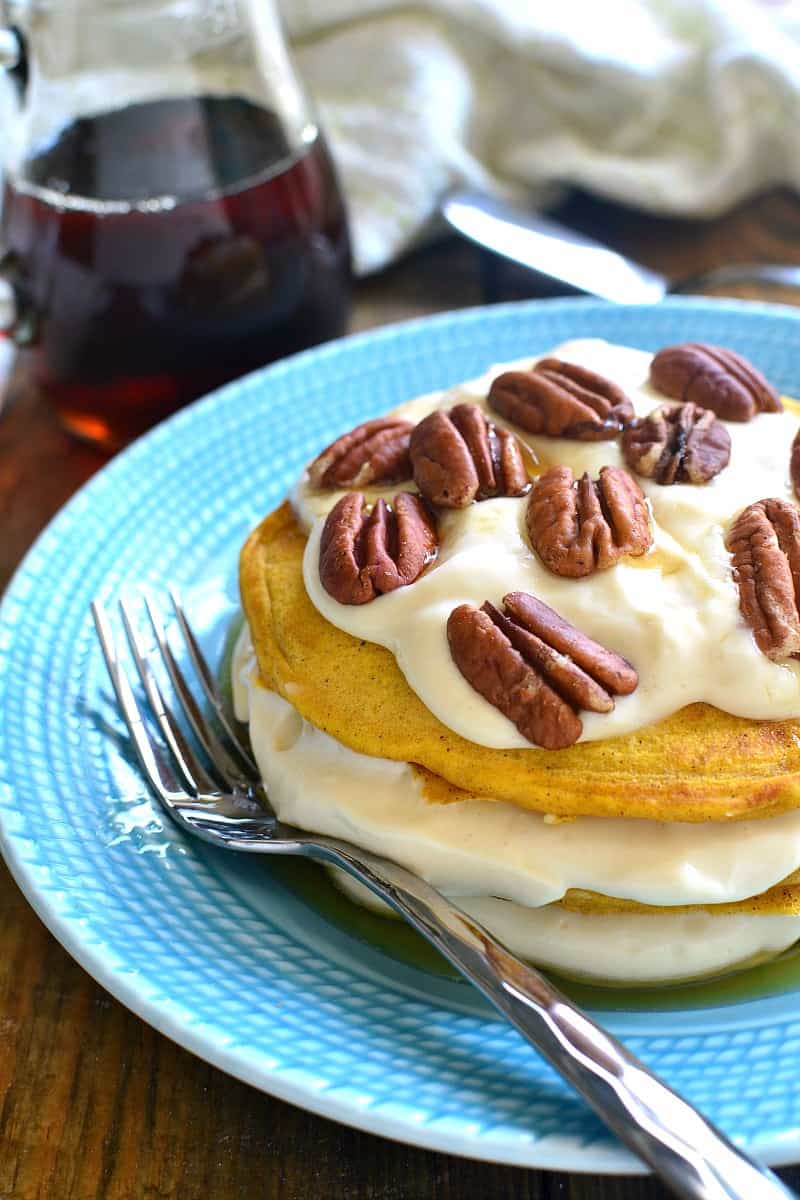 They start with real pumpkin and spices and are topped with the most delicious 3-ingredient no-bake maple cheesecake. In other words, they're to die for. And totally worth coming home for! Pumpkin Cheesecake Pancakes for the win! Perfect for holidays or special occasions but easy enough for a regular old weekend. You're welcome. And…if you've fallen in love with the gorgeous flatware pictured in the photos…here's where you can purchase your own!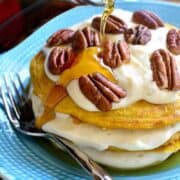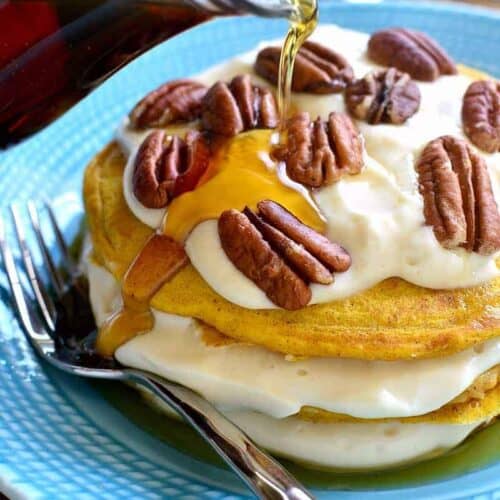 Pumpkin Cheesecake Pancakes
Ingredients
1 1/2

c.

all purpose flour

2

Tbsp.

sugar

3

tsp.

baking powder

3/4

tsp.

cinnamon

3/4

tsp.

pumpkin pie spice

1 1/3

c.

milk

1/2

c.

pumpkin puree

1

egg

1

Tbsp.

oil
For cheesecake filling:
1

8 oz. package cream cheese

1/4

c.

sour cream

1/4

c.

maple syrup
Instructions
Combine flour, sugar, baking powder, and spices in a large mixing bowl.

In a separate bowl, combine milk, pumpkin puree, egg, and oil.

Pour pumpkin mixture into flour mixture and stir until just combined.

Pour by 1/3 cup onto hot griddle.

Prepare cheesecake filling by whipping cream cheese, sour cream, and maple syrup.

Layer pancakes with cheesecake filling.

Top with pecans and maple syrup.
And…to celebrate National Pancake Day, here are some more delicious pancake recipes for you!