Sweet Maple Bacon Pancake Muffins flavored with maple syrup and real bacon. Serve them warm drizzled with additional syrup or eat them on the go for a quick, easy, and delicious breakfast or snack! Perfect for back to school! #MyPicknSave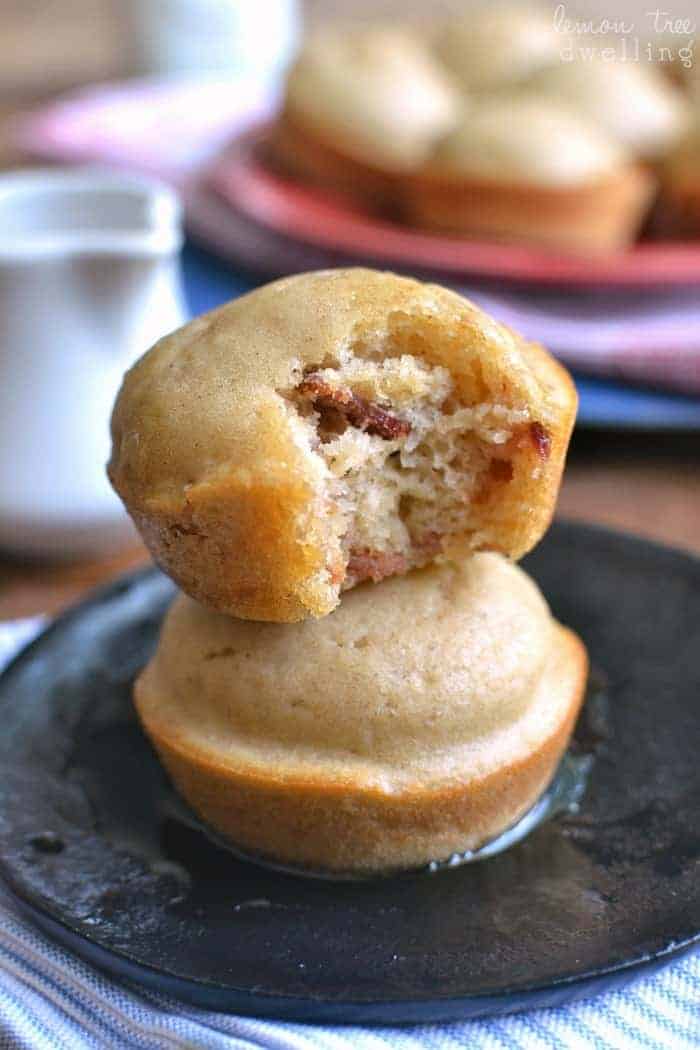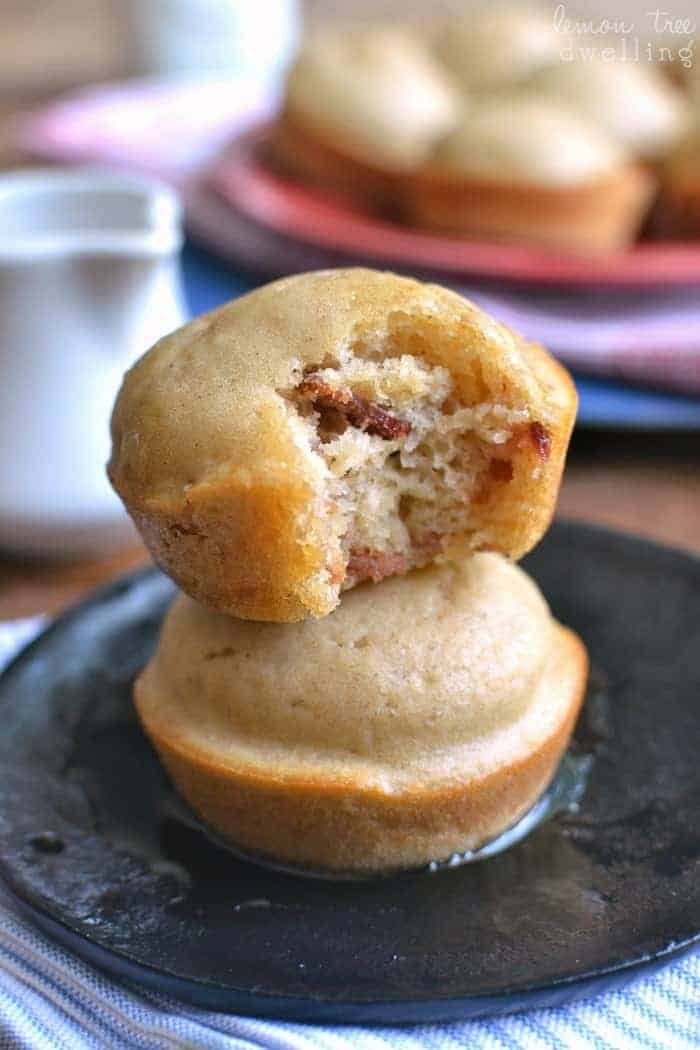 I finally heard the words I've been waiting for all summer long: "I wish I could go to school." It came out of Ellia's mouth, first on a day she couldn't find anything to do, and since then, several more times. I guess summer boredom has finally set in. And, if you ask me, the timing couldn't be more perfect.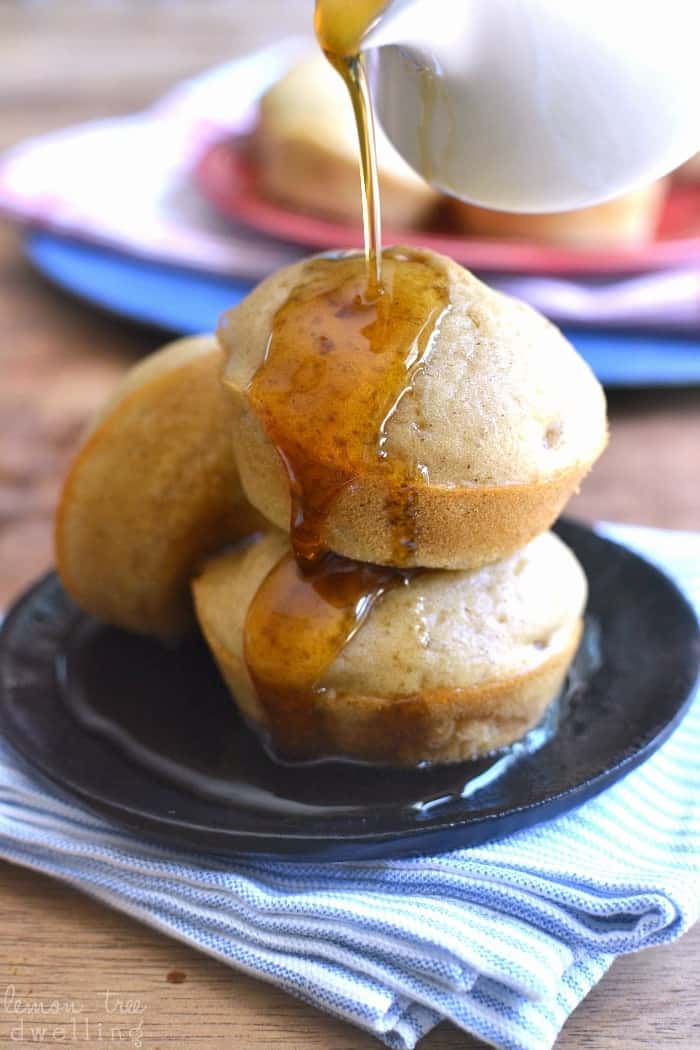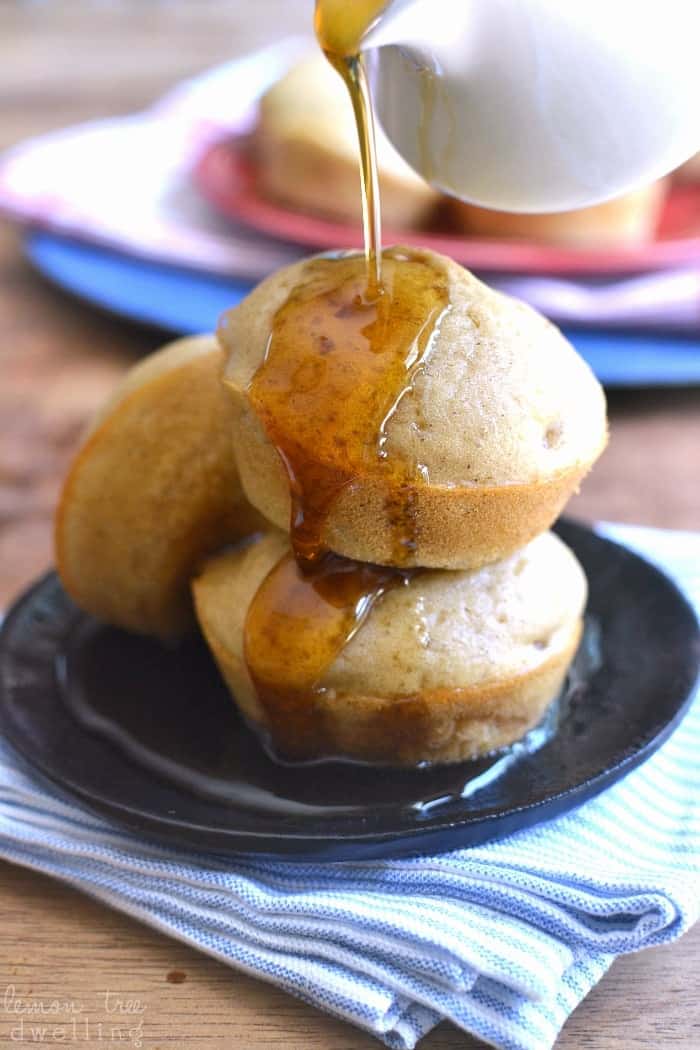 We made it two full months, which means at this point, we have just enough time to pack in a little more summer fun before heading back to school. A trip to Michigan, a day at the zoo, a couple more sleepovers, some time at the pool. We have just enough time, but not TOO much time…..if you know what I mean.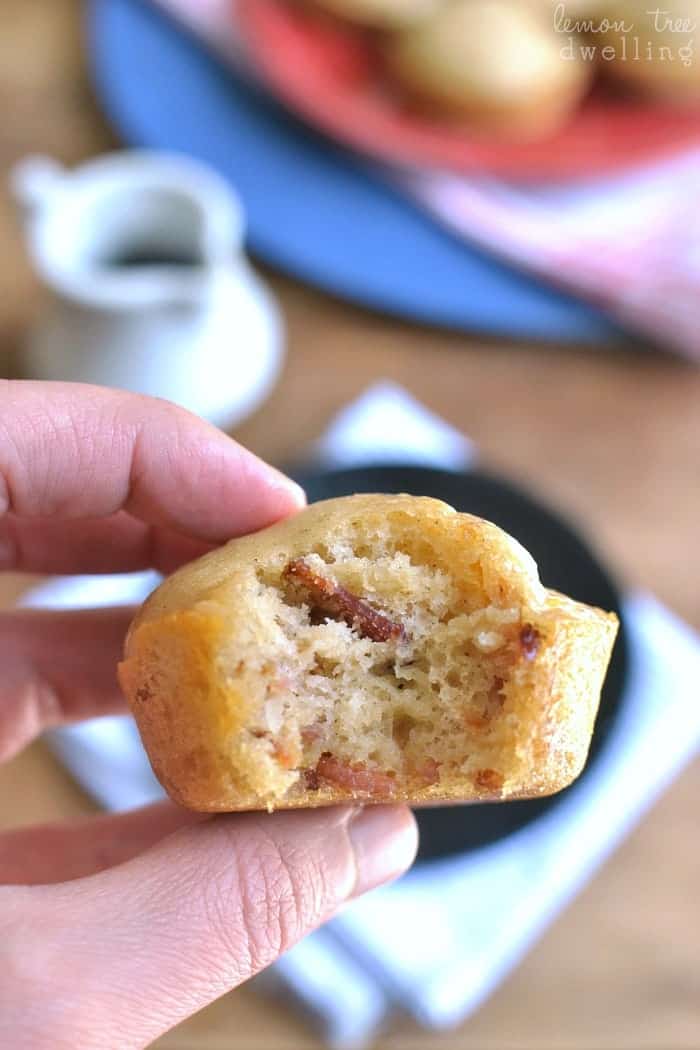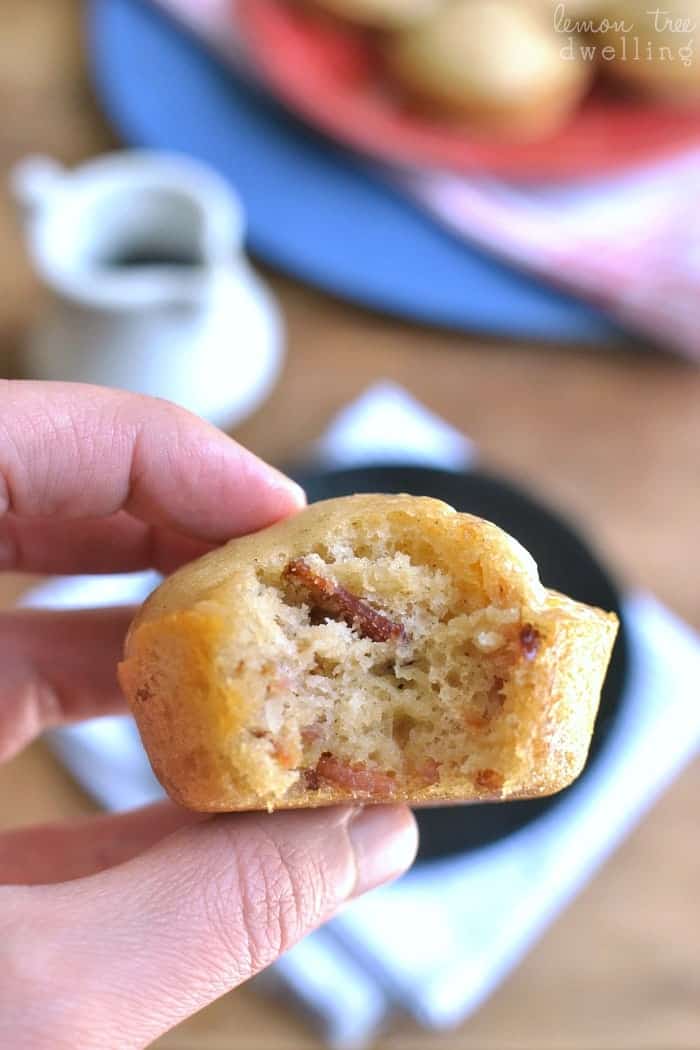 I always look forward to the start of the school year with mixed emotions. On the one hand, it will be nice to get back to a normal schedule and routine. But on the other hand, a normal schedule and routine is not always all it's cracked up to be. The early morning rush, the after school grind, the struggle to get kids in bed at a reasonable hour. Anything to make it all feel a little easier is huge!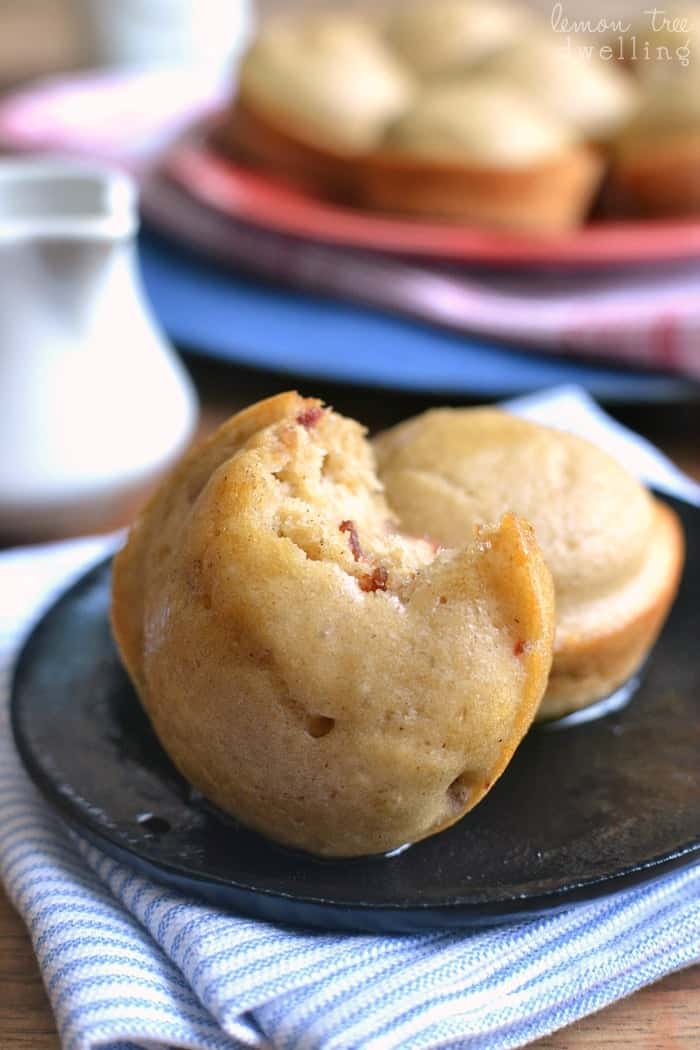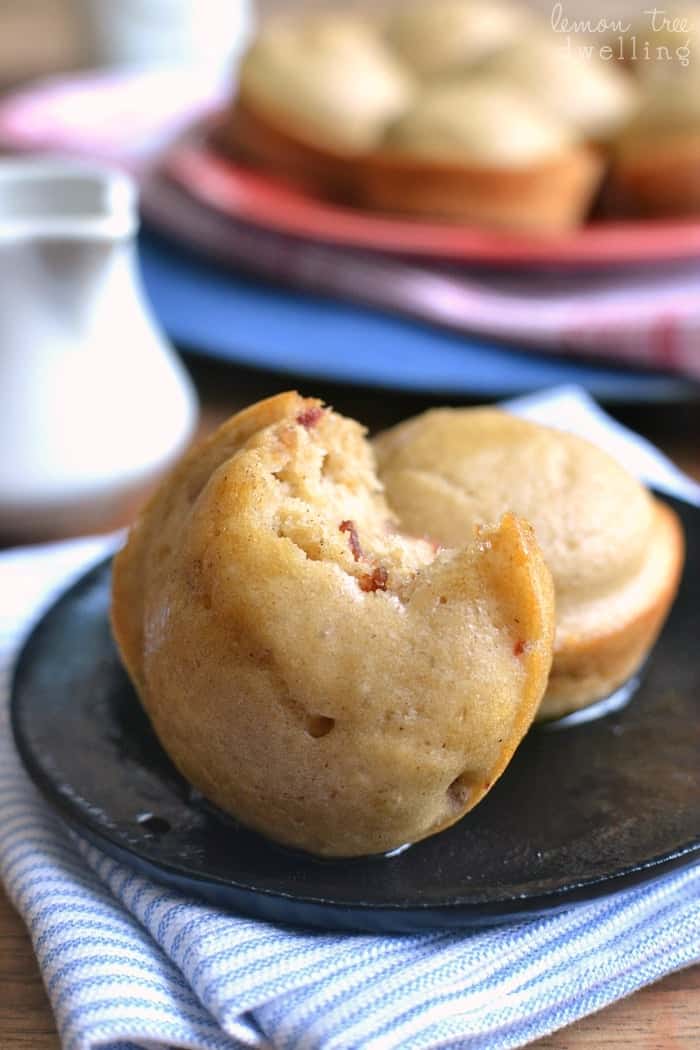 Which is exactly where these Maple Bacon Pancake Muffins come in. Not only are they quick, easy, and totally grab-able on the go, but they're also absolutely delicious. Just like pancakes…with syrup…and bacon…in muffin form! In other words, life changing. My kids love them for breakfast, and they would work just as well as an after school snack. I love recipes that can do double duty. And it always helps when my kids love them, too.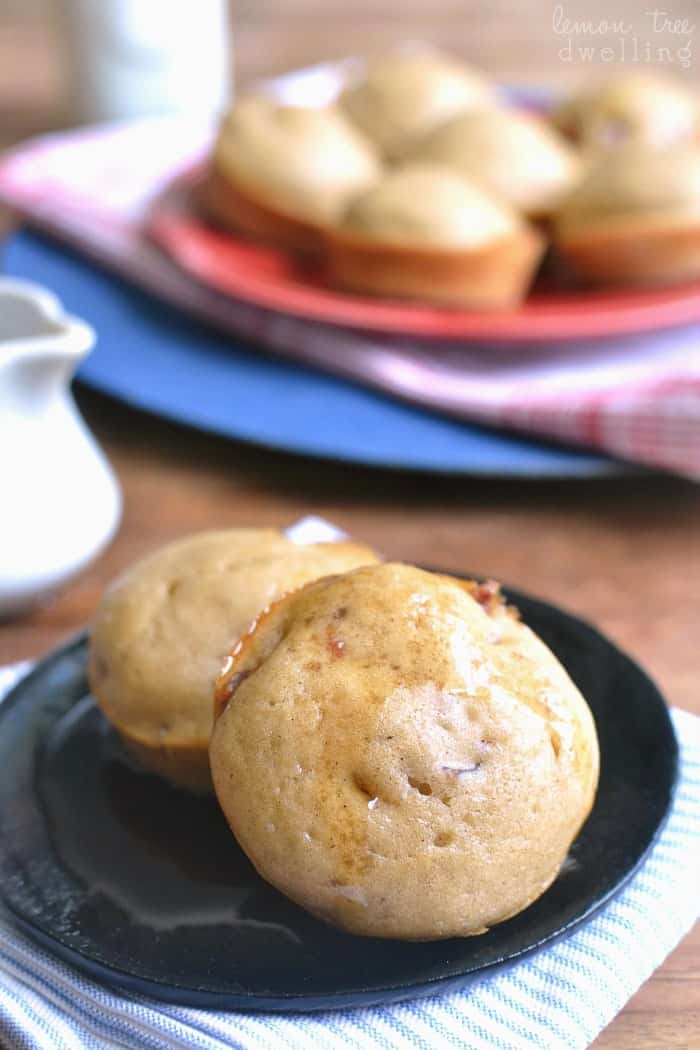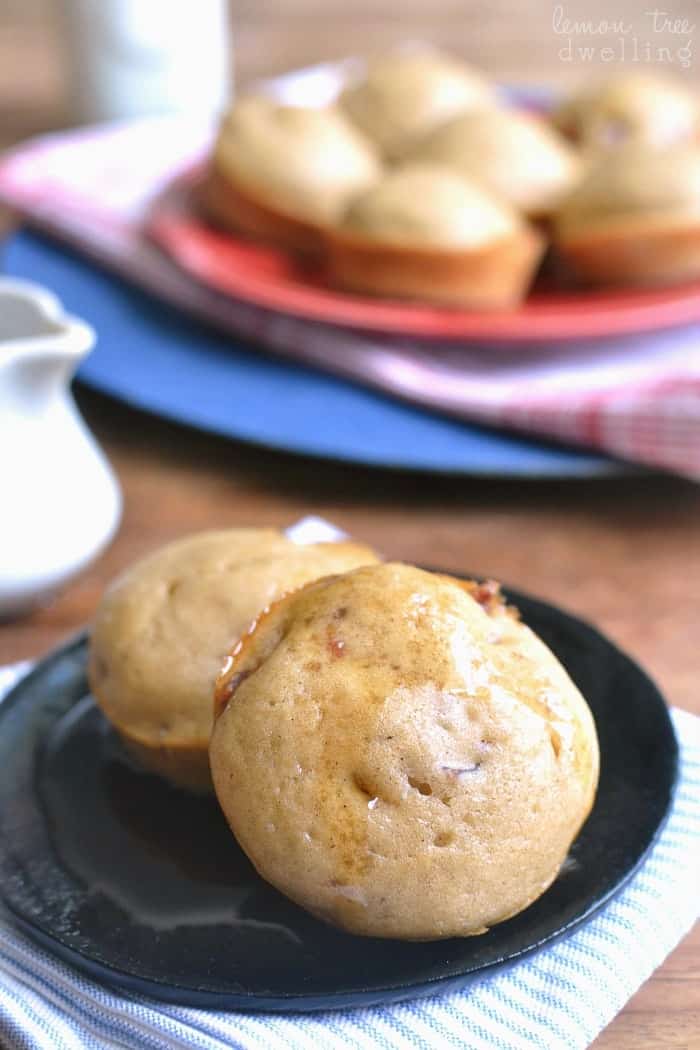 You know what else makes life easier? When you have a great store like Pick 'n Save where you can find everything you need to feed the kids for back to school. I'm excited to share that on Monday, August 10 at 3:00 p.m., Pick 'n Save will be hosting a #MyPicknSave Twitter Chat, where you can get answers to questions about healthy back to school breakfasts, lunches and dinners, as well as ideas for helping kids eat healthy throughout the school year. I'd love for you to join – it should be informative and a lot of fun! And, as always, for more great recipe ideas, check out the Pick 'n Save website or follow them on Facebook and Pinterest!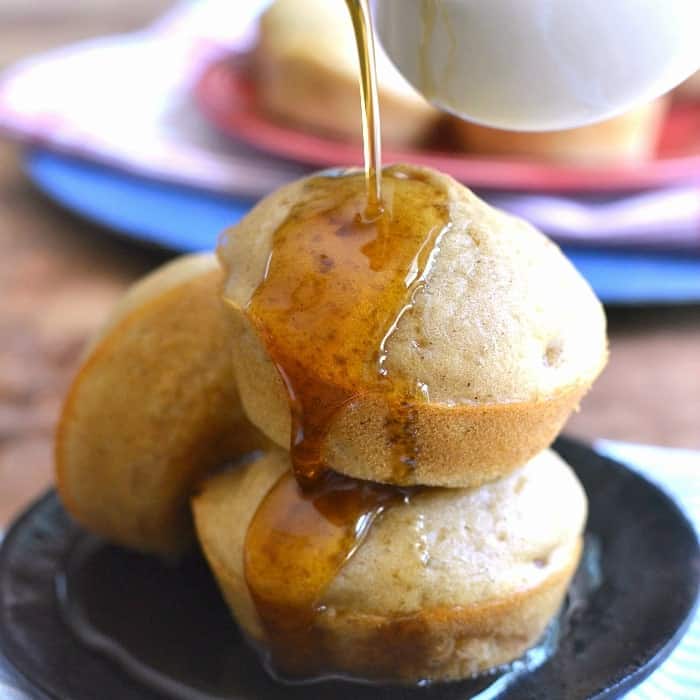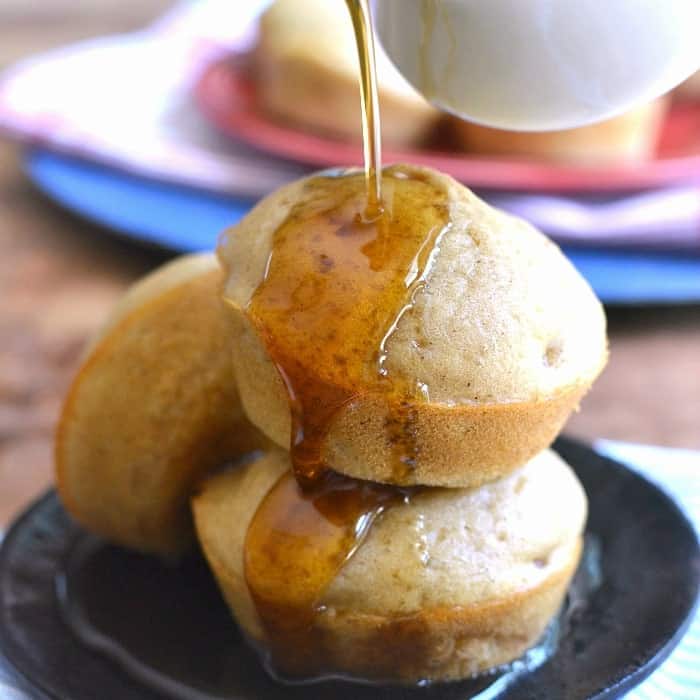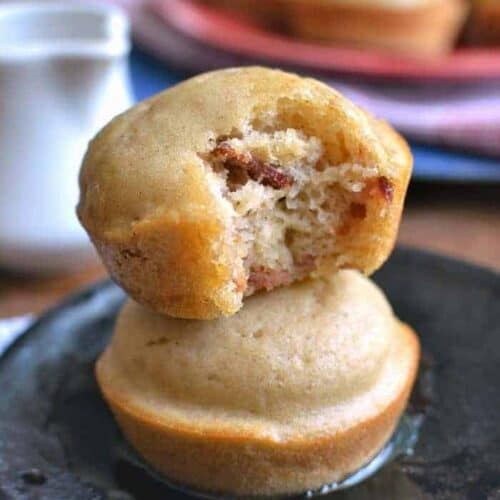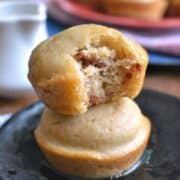 Maple Bacon Pancake Muffins
Ingredients
1 1/2

c.

flour

1

Tbsp.

sugar

2

tsp.

baking powder

1/2

tsp.

cinnamon

1/4

tsp.

baking soda

1/4

tsp.

salt

1

beaten egg

1

c.

milk

1

c.

cooked

crumbled bacon

1/4

c.

maple syrup

2

Tbsp.

canola oil

1

tsp.

vanilla

*I used all Roundy's products in this recipe
Instructions
Combine dry ingredients in a medium mixing bowl; set aside.

In a separate bowl, combine beaten egg, milk, bacon, maple syrup, canola oil, and vanilla.

Pour egg mixture into dry ingredients and stir to combine.

Spoon batter into greased muffin tins, filling each tin 2/3 full.

Bake at 400 degrees for 15 minutes or until golden brown.

Drizzle with additional maple syrup, as desired.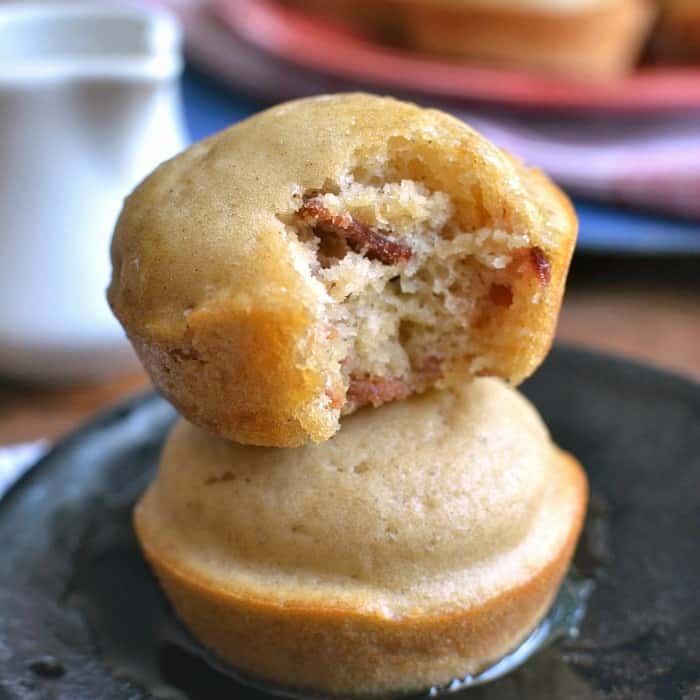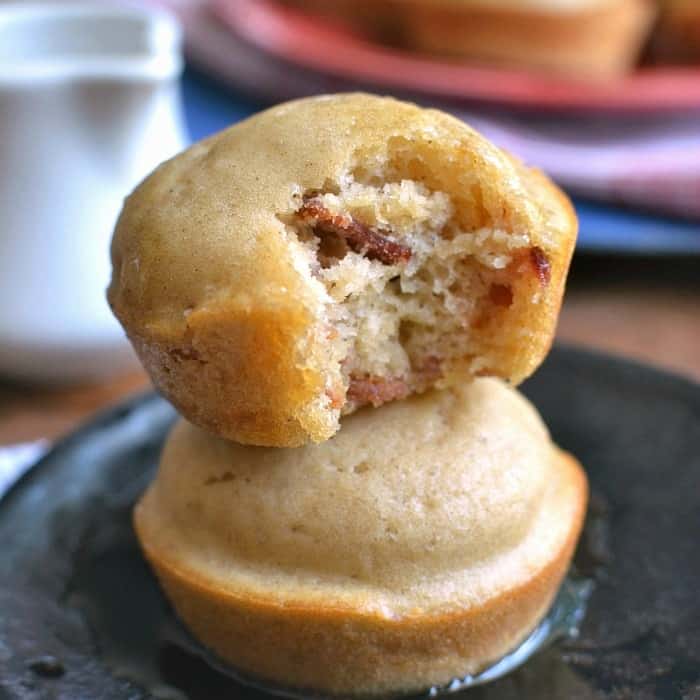 Looking for more back to school breakfast ideas?