This Homemade Chocolate Sauce is made with just 5 ingredients and perfect for drizzling on all your favorite desserts! This 5 minute Valentine's Day gift is sure to please everyone!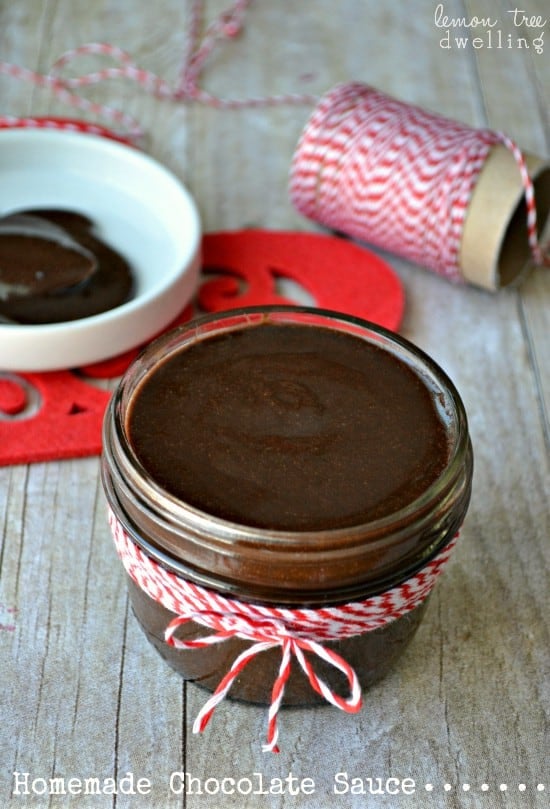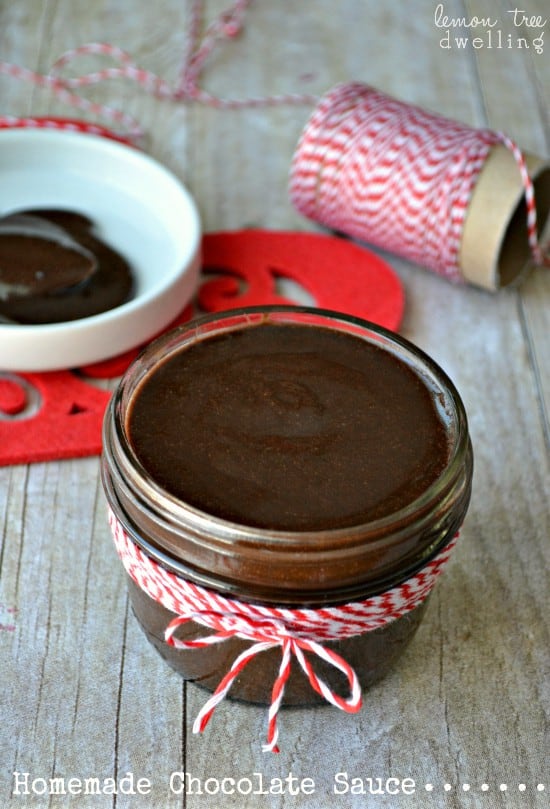 Growing up, I never felt like we could get away with much. My parents literally seemed to have eyes in the back of their head and ears that could hear through any amount of noise. Either that….or we were not nearly as good as we thought at pulling the wool over their eyes! Anytime we tried to get away with sleeping in the same bed or sneaking extra desserts or hiding in our cousin's car to go home with her or bring loads of toys out to the hide-a-bed for our occasional "sleep outs"….they caught us! Which really had a way of ruining our fun!!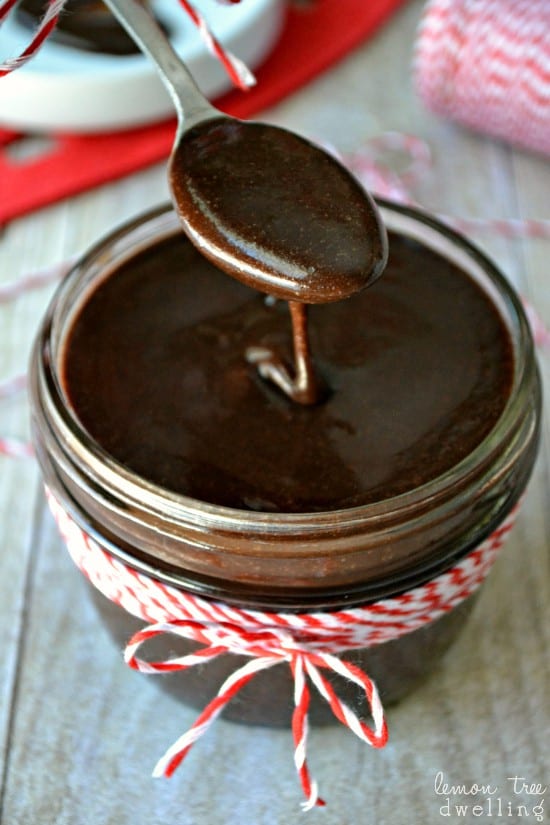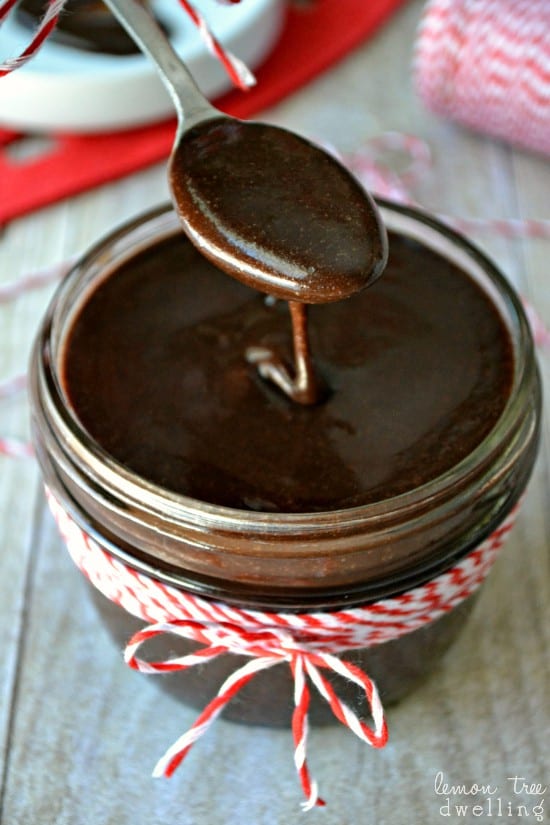 I remember having conversations with my siblings where we tried to figure out which parent was more "fun"….(i.e. which let us get away with more!!) They were both exceptionally good at sticking to their guns, but both had their occasional moments of weakness, too. For instance, my dad could be known to make us brown sugar sandwiches for lunch and frosting crackers for dessert when no one was watching…..and my mom could be known to let us watch a little too much TV after school (before my dad came home, of course!) Yes, they both had their soft spots. And, as kids, it was fun for us to try to figure them out!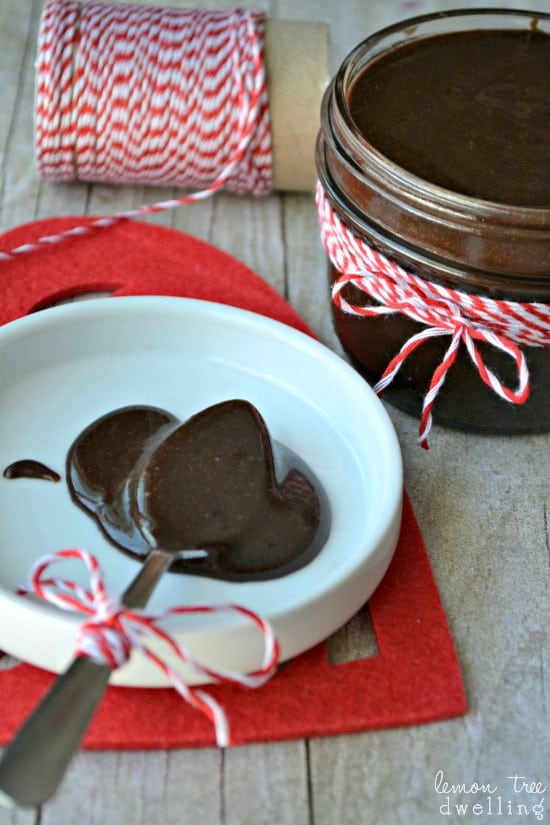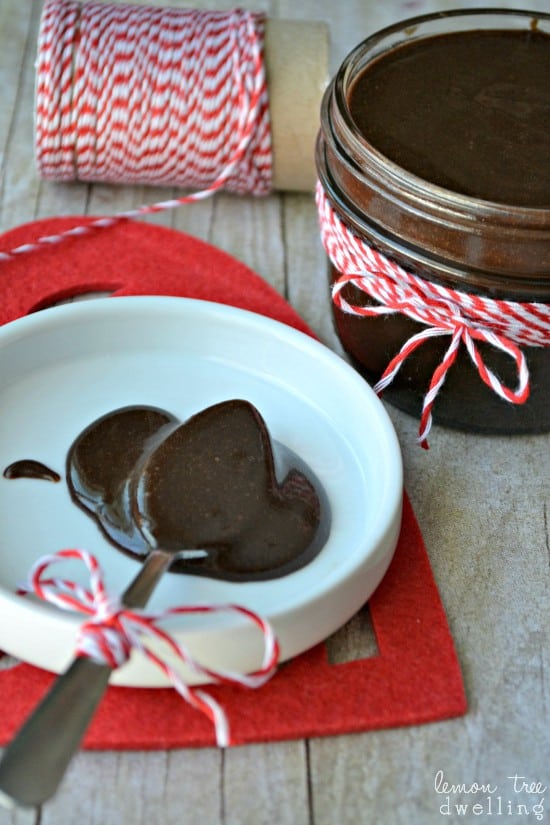 We would try to decide which parent would be more likely to say yes to sleepovers or McDonald's or rides on the mini carousel outside of K-Mart…..and sometimes we would test the waters by asking the one we thought would be easier to convince. Of course, my parents were smart enough not to fall for it. They consulted each other on nearly every decision and only said yes if they BOTH agreed! Man, were they good.
Homemade Chocolate Sauce
One of the best parts of having parents who didn't let us get away with much is that we remember every single time we got (or got away with!) something special. We remember the McDonald's ice cream cones, the trips to Menard's that resulted in peanut m&ms on the car ride home, the very rare back to back sleepovers, the even rarer times when they let curfew slide. And there is one night, in particular, that I will always remember. It was just my mom, my brother and me at home….and my mom suggested we skip dinner and just have popcorn and ice cream. Sounded like a good plan to us kids!! And then she proceeded to get out giant bowls and giant spoons and all the toppings she could find…..and we made the biggest, grandest ice cream sundaes you've ever seen! Sometimes dreams do come true!!
Speaking of dreams, this chocolate sauce is a recipe passed on to me by my husband's Aunt Sue. It's the stuff of your dreams…and it would have been perfect on those ice cream sundaes, too!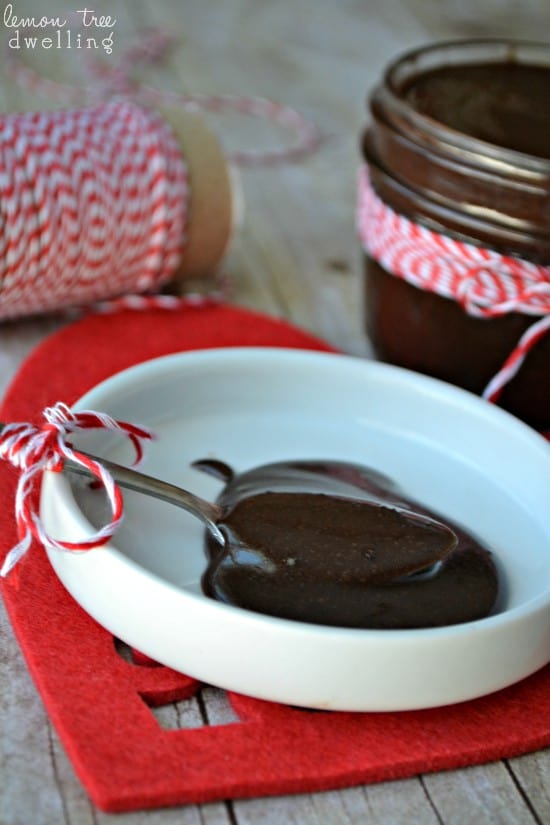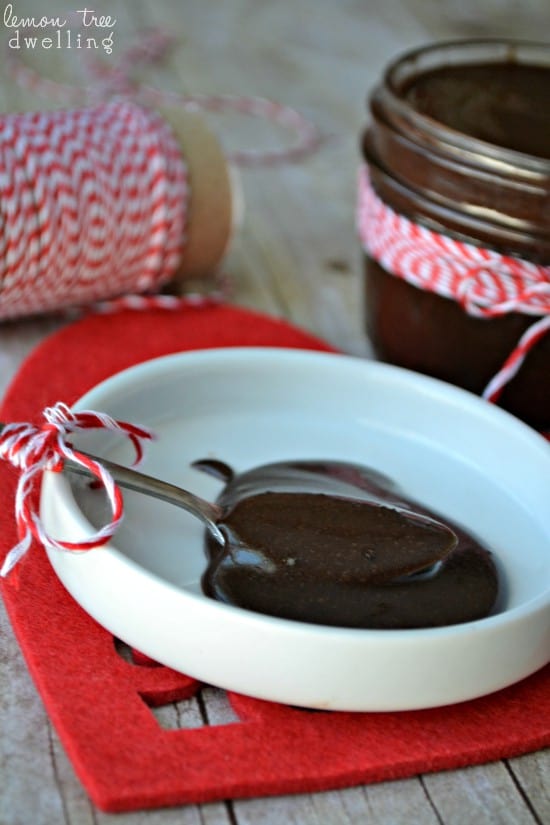 Homemade Chocolate Sauce Recipe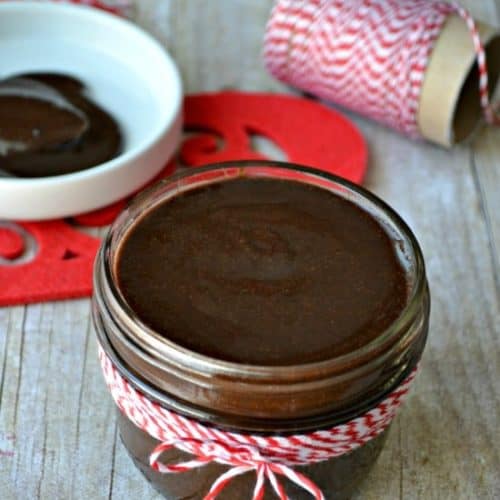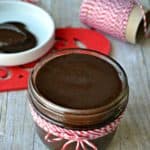 Homemade Chocolate Sauce
Ingredients
1/3

c.

cocoa powder

1

c.

sugar

3/4

c.

evaporated milk

1/4

c.

butter

1/2

tsp.

vanilla*

*substitute almond

raspberry, or orange extract in place of vanilla for different flavors
Instructions
Combine cocoa powder and sugar in small saucepan; blend in evaporated milk.

Add butter.

Cook and stir constantly until mixture begins to boil.

Remove from heat and stir in vanilla extract.

Serve warm; store in refrigerator.

*Can be reheated.
This chocolate sauce would be perfect over my Cherry Vanilla Ice Cream!


If you prefer your chocolate in a cake form, this Super Moist Chocolate Cake from Genius Kitchen looks amazing!