Fresh, Homemade Strawberry Applesauce is made with just 5 ingredients and makes a delicious quick snack. This healthy treat can be wrapped up and given away for Valentine's Day!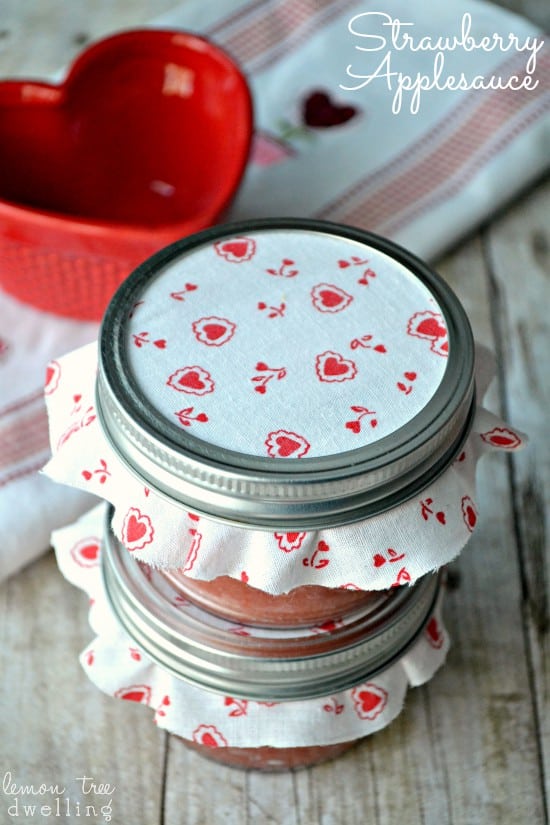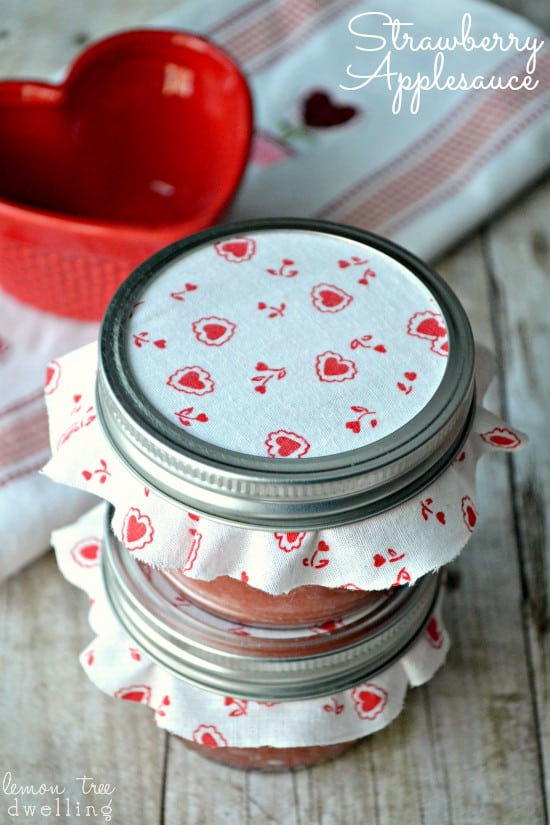 Happy Monday, my friends! Can you believe it's already February 3rd!? It feels like January flew by….and now Valentine's Day is just 11 days away! We love holidays around here, and especially smaller holidays like Valentine's Day. There is something so refreshing about having a reason to celebrate…..without all the stress of gift giving! Instead, we can focus on having fun baking, crafting, decorating, making and giving simple valentines, having a nice family dinner, and indulging in way too much CHOCOLATE!!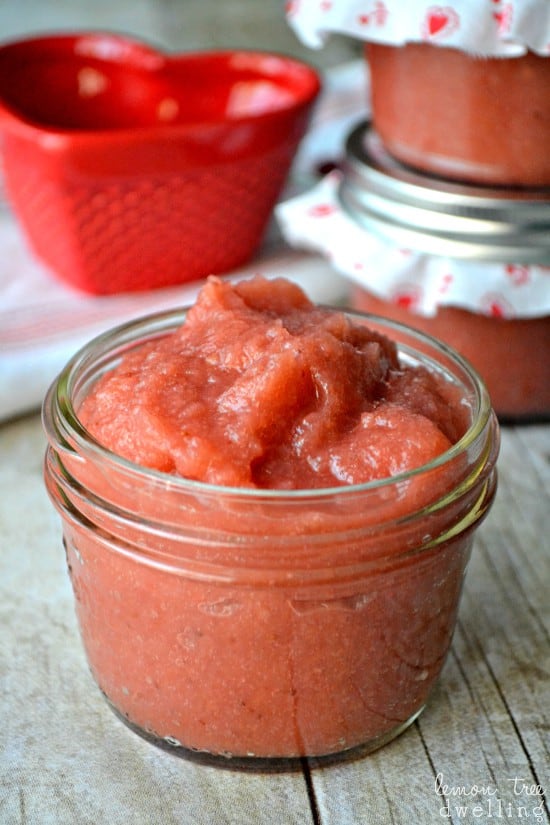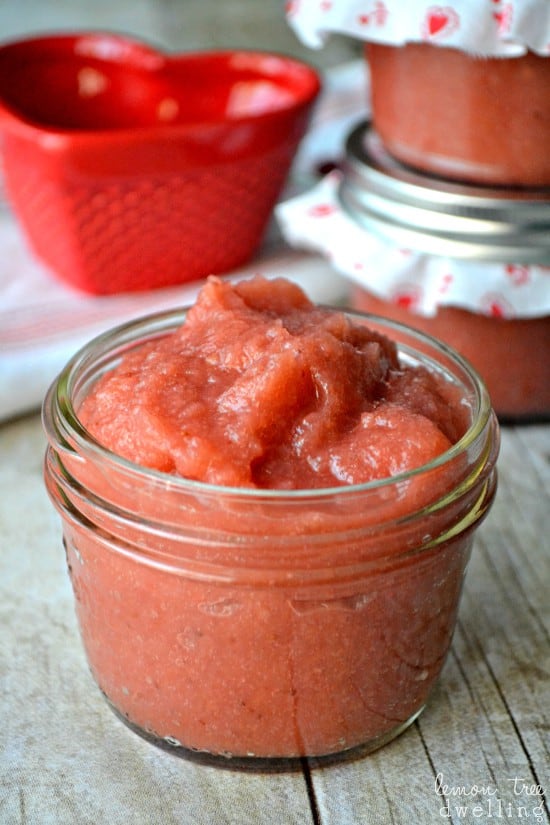 Of course, when you grow up like I did, holidays just aren't holidays without ANY presents……(my mom STILL gives us little Valentine's Day gifts!)……so you better believe there will be some presents exchanged. The girls will each wake up to a special little something waiting for them at the breakfast table, Jorden and I will get each other something small, grandmas and grandpas will be surprised by something handmade by the girls, and we'll definitely remember our neighbors and teachers with a fun little (edible) gift!
Homemade Strawberry Applesauce – A delicious gift
I know Valentine's Day is usually about chocolate….(and don't worry – there will definitely be plenty of that to go around)….but this year I'm thinking about Strawberry Applesauce! It's sweet, delicious, PINK, and so easy to make and package up as a little gift! With one or two batches, you could have everyone covered….and maybe even a little left over for yourself. Which is good, because there's no way your kids will see this going out the door without wanting (or demanding) some for themselves!! And it's something you can feel GREAT about giving them.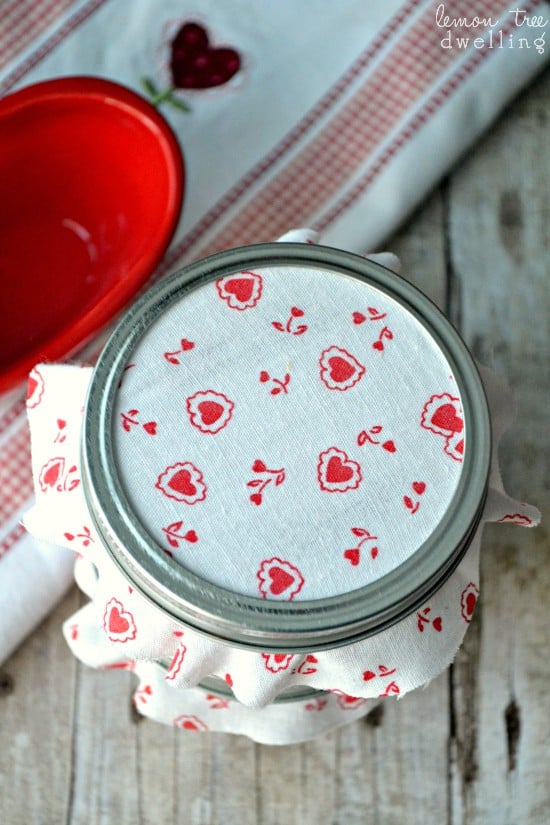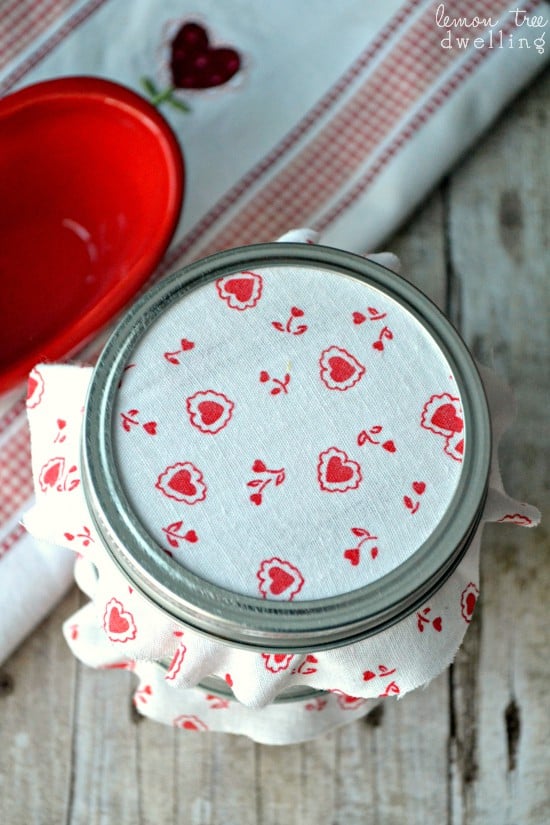 What about you? What do you love about Valentine's Day? What do to make it feel special? And what are your favorite gifts to give??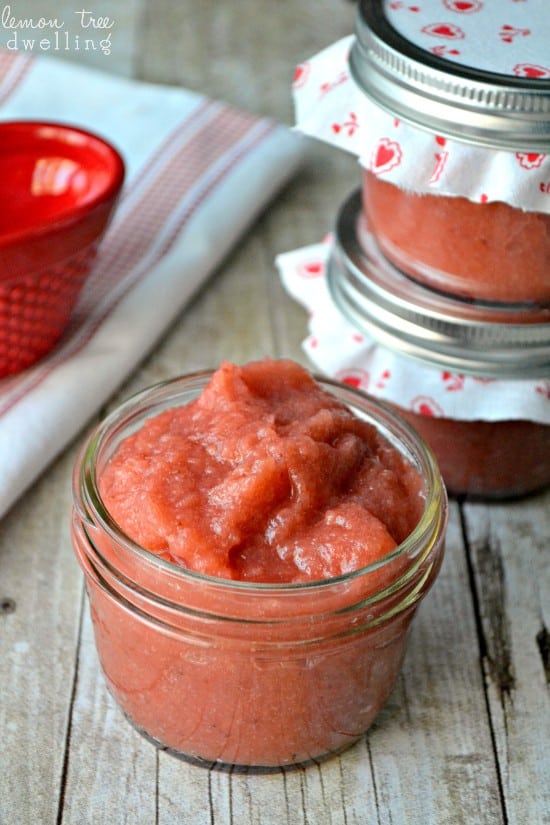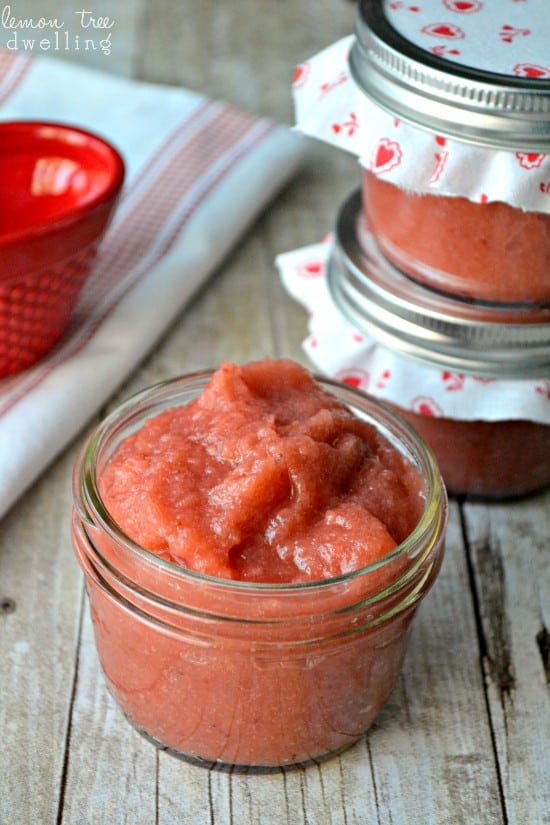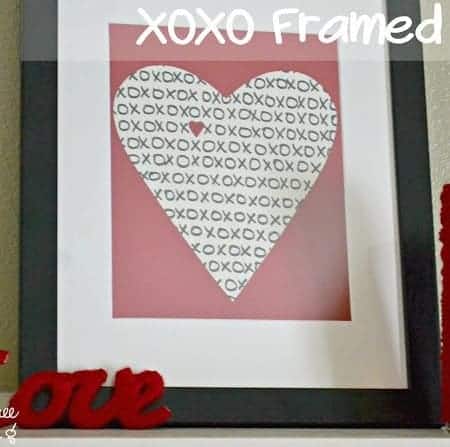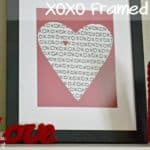 Homemade Strawberry Applesauce
Ingredients
8

c.

peeled

chopped apples

4

c.

fresh or frozen strawberries

1/2

c.

water

or 1 c. for thinner consistency

1/2

c.

sugar

1

tsp.

cinnamon
Instructions
Combine all ingredients in a large saucepan and bring to a boil.

Reduce heat and simmer 10 minutes or until fruit is soft and you are able to mash it with a potato masher.

Remove from heat and cool slightly.

Transfer applesauce to a blender and blend until smooth.
*I originally shared this recipe at The 36th Avenue.