These Banana Split Kabobs are a simple, fun treat that comes together in no time at all! All the flavors of a banana split, on a stick!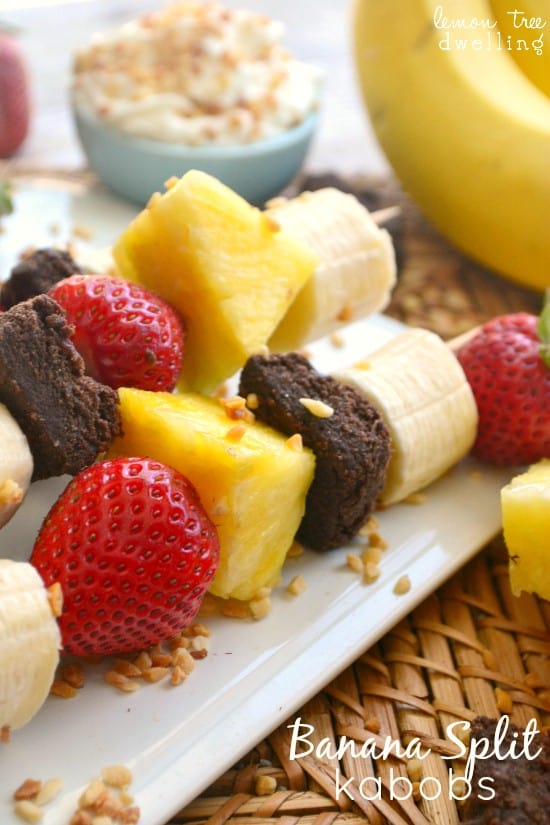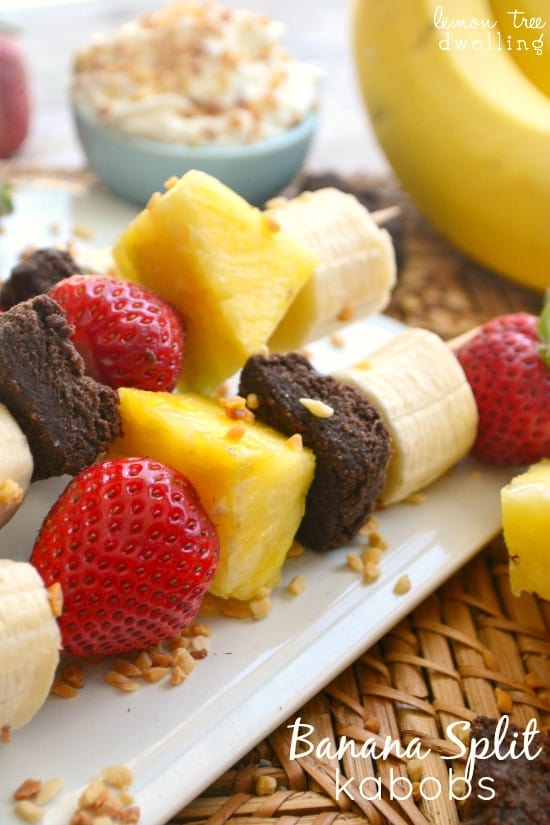 My first "real" job in high school was at a little place called Murf's Frozen Custard & Jumbo Burgers. I started as a fountain girl when I was 15 and worked there for about two or three years, eventually working my way up to the grill (woo hoo) and beyond. But no matter how far I climbed up the Murf's ladder, my heart always remained where it started – with the delicious custard creations!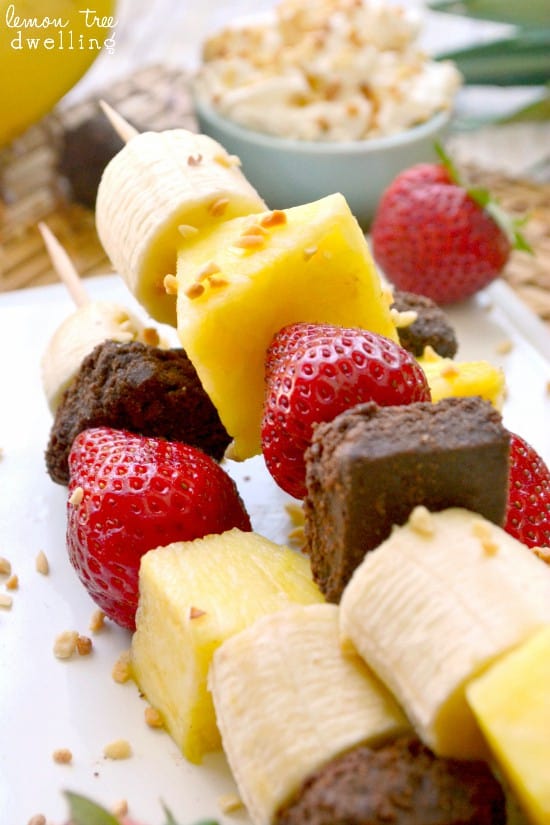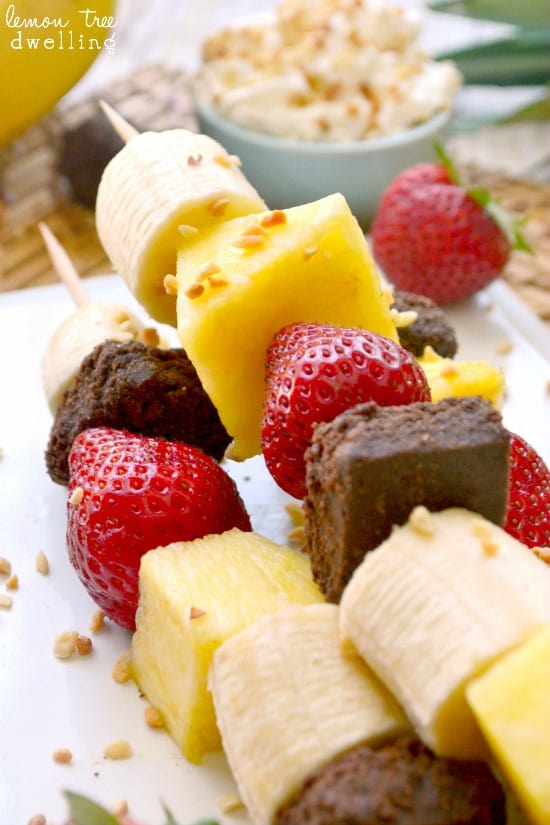 I learned how to make shakes and malts and how to scoop the perfect cones. I learned how to properly pack pints and quarts, how to make black cows, and how to make every sundae under the sun. Strawberry shortcake, Turtle sundaes, Tin Roof Sundaes, Caramel Cashew….and, of course, Banana Splits! 1 banana, split down the center, 3 scoops of ice cream, chocolate syrup, strawberries, pineapple, whipped cream, and crushed nuts. Oh – and a cherry on top!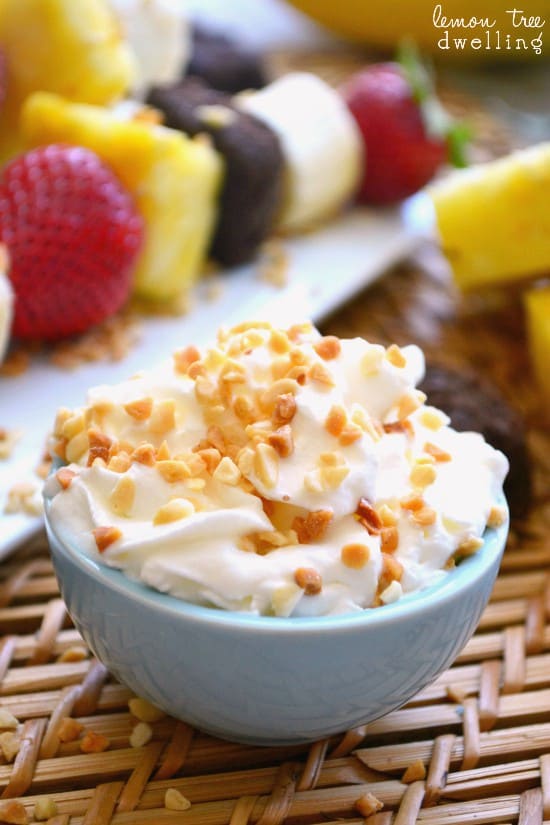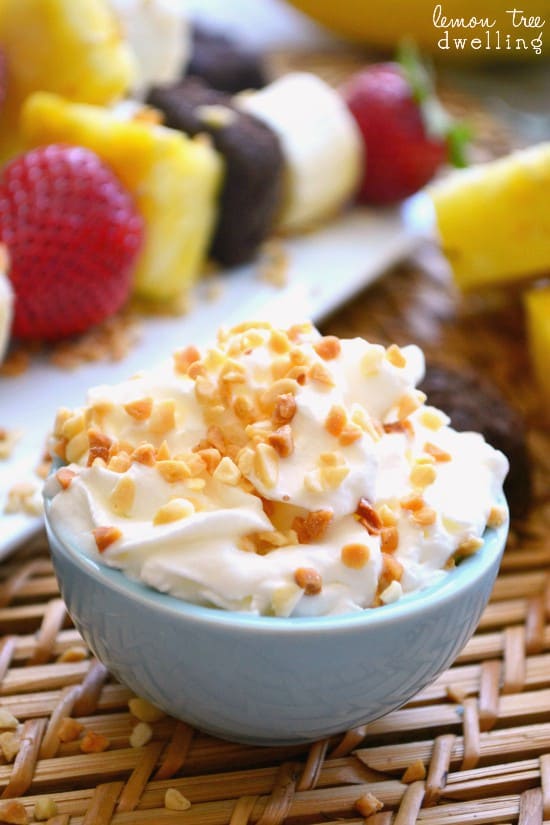 To be honest, Banana Split Sundaes were never my favorite. Because when it comes to custard, I prefer the ooey gooey goodness of hot fudge, caramel, and pecans (that would be a turtle sundae) to fruit. In my mind, as long as we're starting with custard as our base, why not go all out?? That being said, I do love the flavors of a banana split….I just want to keep it a little lighter! Which is why these Banana Split Kabobs are so perfect.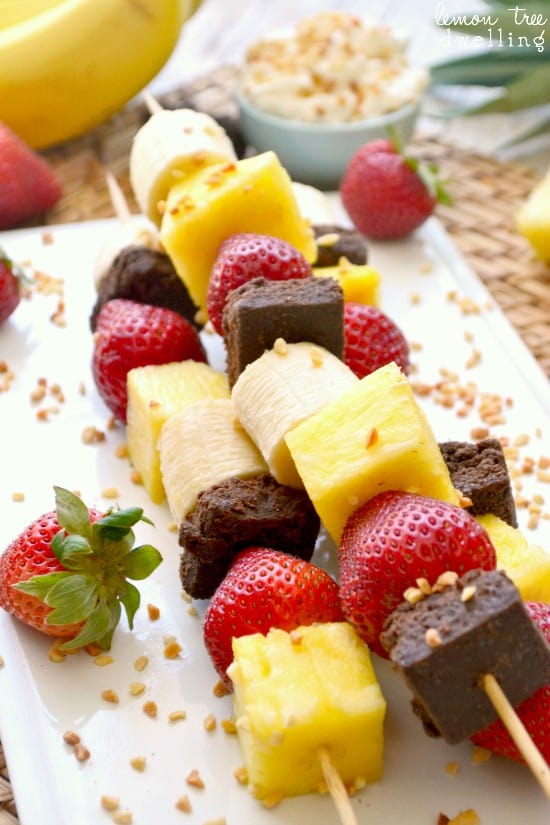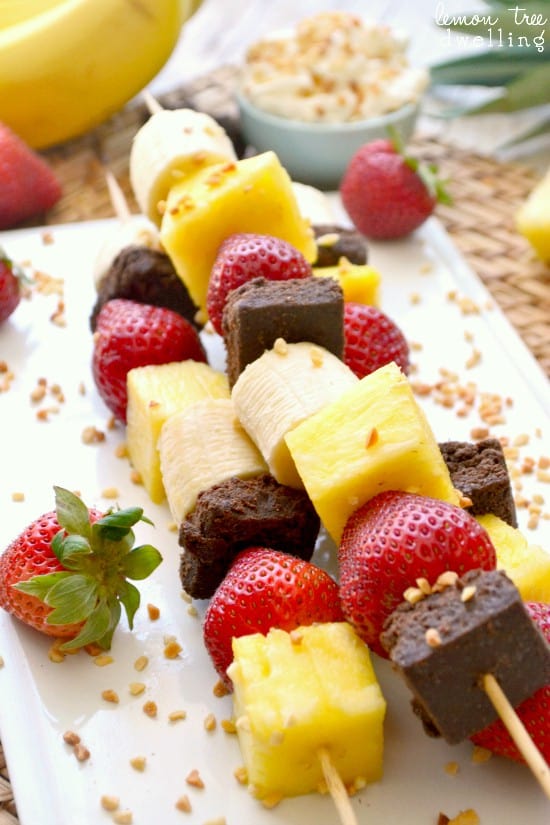 You get all the delicious fruit flavors, plus a healthy dose of chocolate, with the option to add as much whipped cream as you want. The only thing that's missing is the custard….which ends up being unnecessary when there's already so much goodness going on! These cute little kabobs would make a perfect dessert for summer….or, really, for any time you want it to feel like summer! (Any takers now???)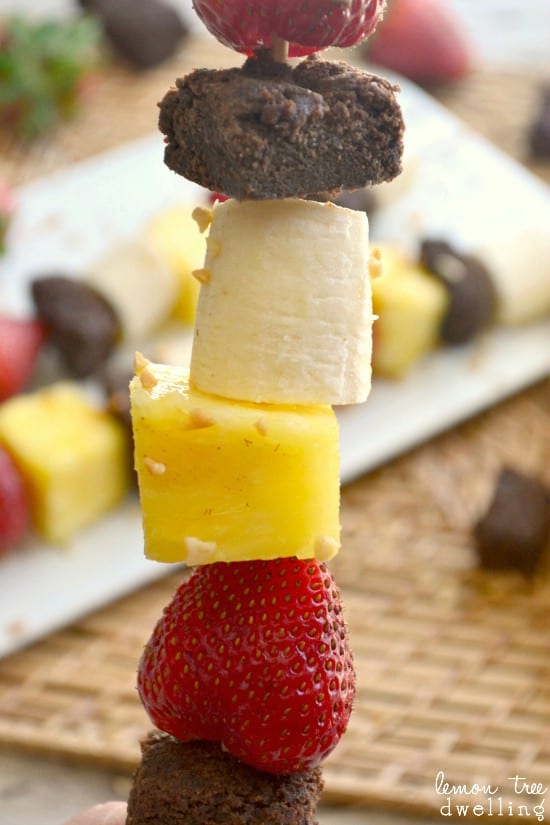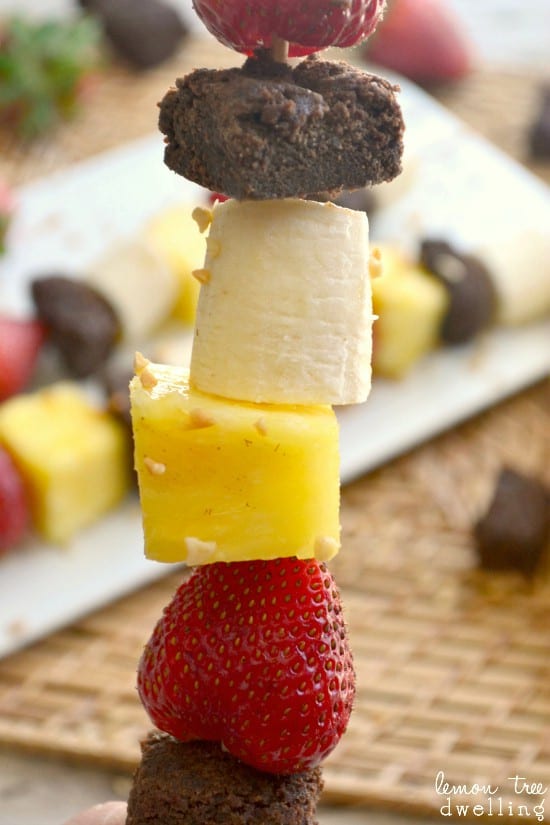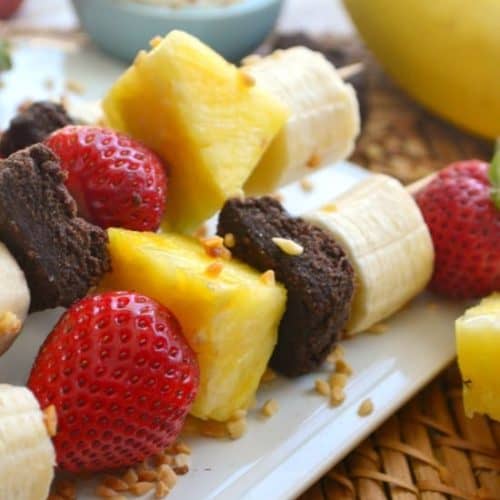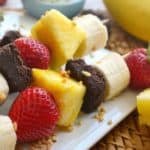 Banana Split Kabobs
Ingredients
12

strawberries

12

pineapple pieces

similar size to strawberries

12

brownie pieces

similar size to strawberries

2

bananas

cut into pieces (similar size to strawberries)

whipped cream

chopped peanut or mixed nuts

6

wooden skewers
Instructions
Assemble each skewer using 2 strawberries, 2 pineapple pieces, 2 banana pieces, and 2 brownie pieces. Alternate ingredients as you go.

Sprinkle with chopped nuts (optional) and dip in whipped cream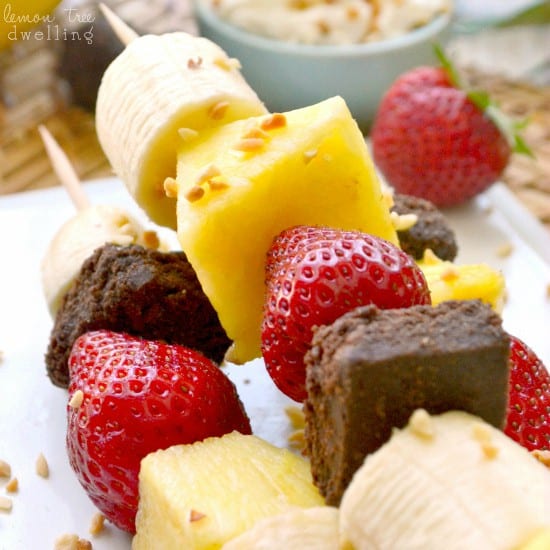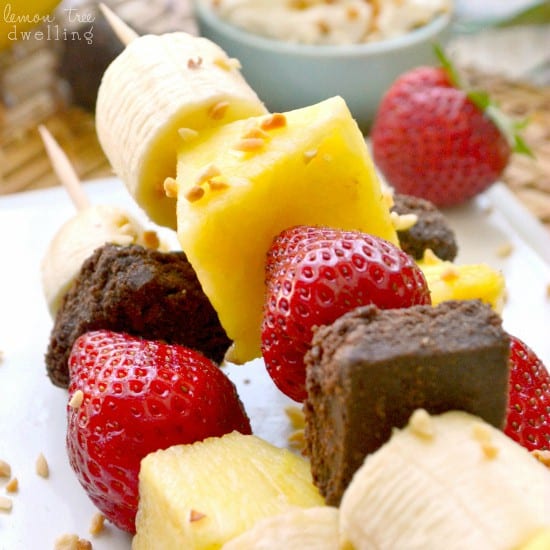 Looking for more Banana Split recipes?