Tiramisu Dip delivers all the flavors of tiramisu in a fraction of the time! This rich and creamy dip is perfect for your favorite cookies, fruit or just with a spoon! Sure to be a party pleaser!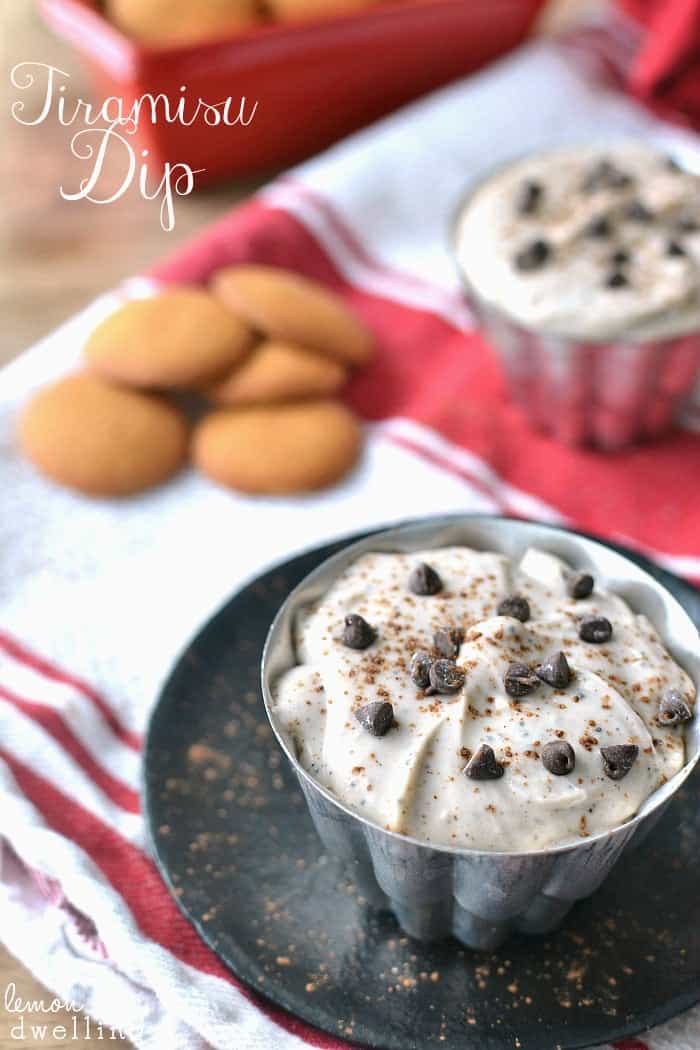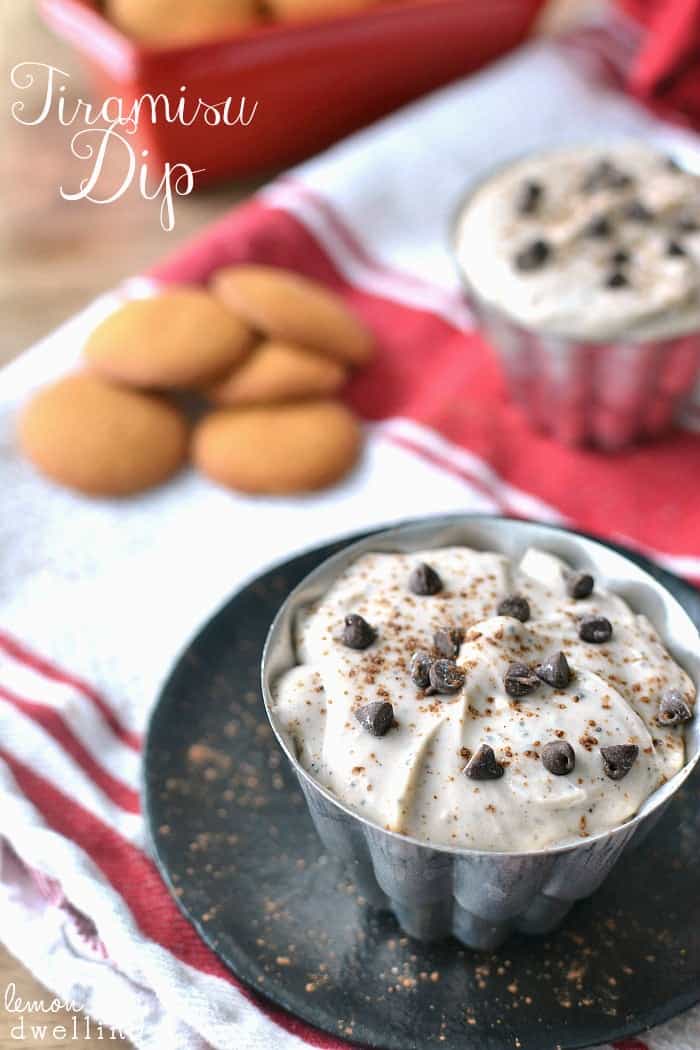 Mmmmmm……tiramisu. It might be my favorite dessert of all time. It ranks right up there with cheesecake, strawberry pie, chocolate lava cake, and creme brulee….and if I'm going to treat myself to something special on a birthday or anniversary, there's a good chance it will be tiramisu! I love everything about it – the sponge cake, the rum, the espresso, the cream, the cocoa, and especially the way it all blends together into pure deliciousness!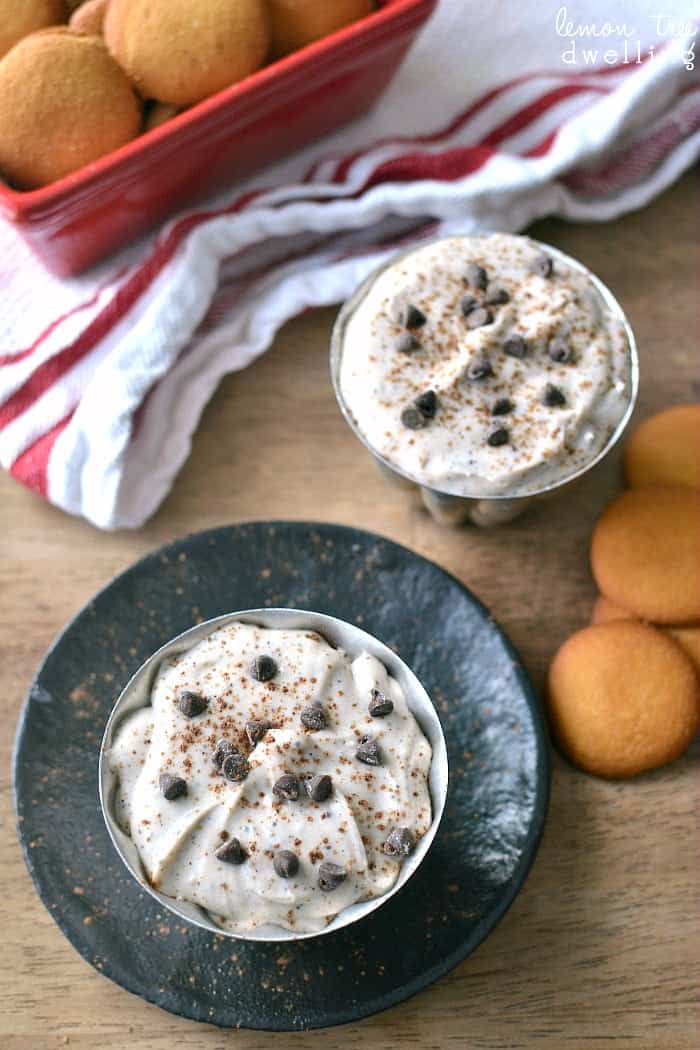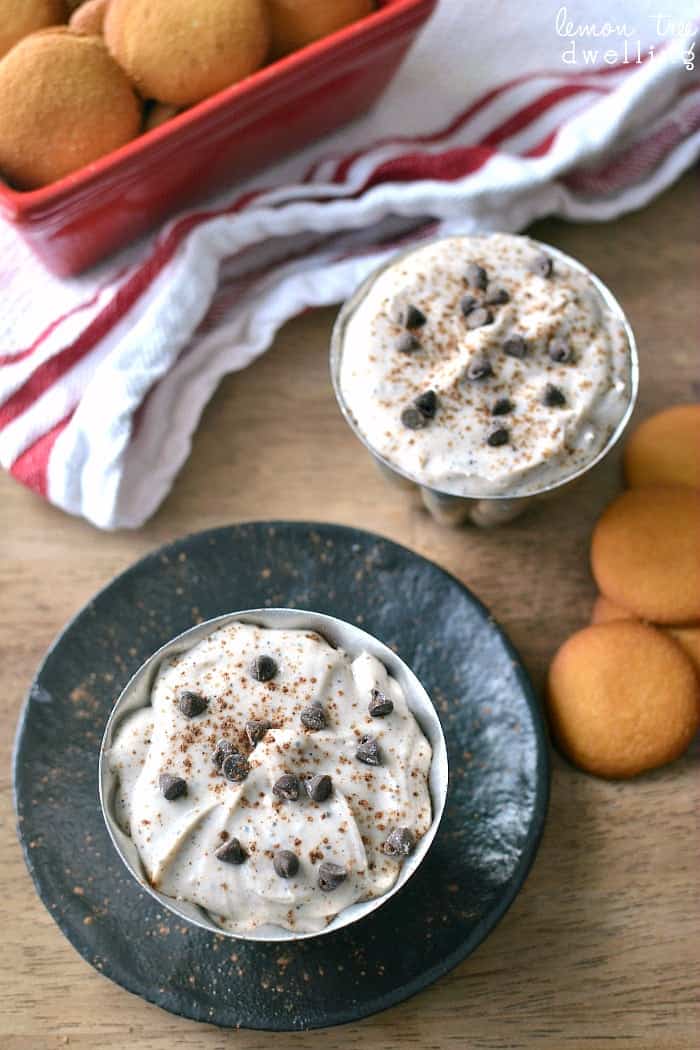 In my family, we have a tradition that on your birthday you get to choose any dessert you want. I must admit – I've never chosen tiramisu. NOT because I don't want it, but because I've never even made it, myself! How could I expect someone else to make it for me??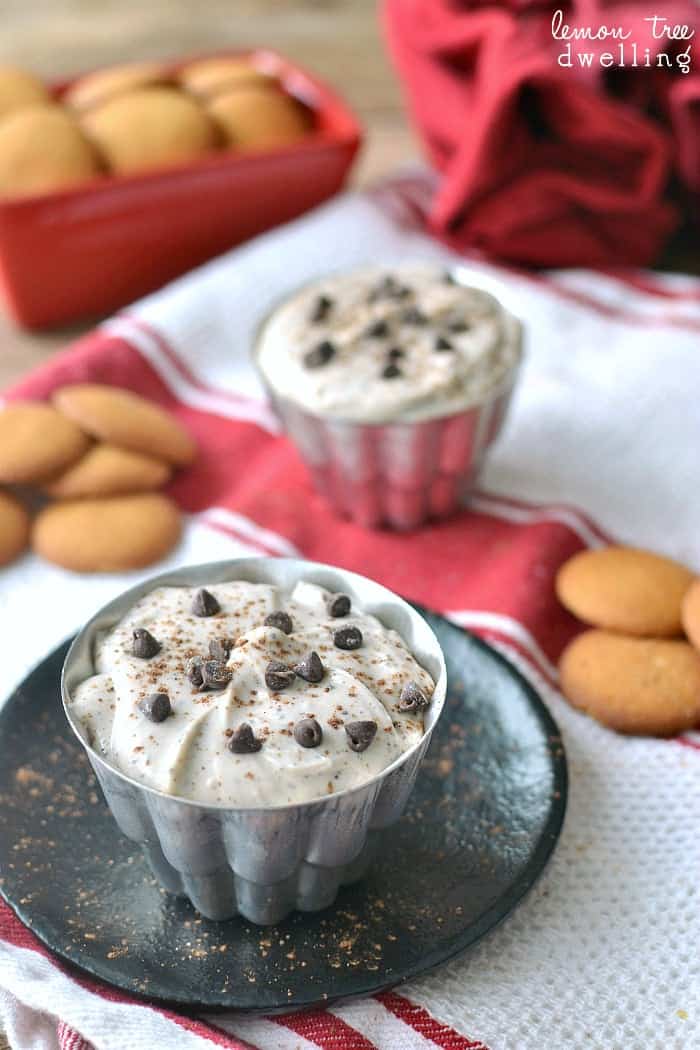 Tiramisu Dip – A twist on the Italian classic
Well, this year that's going to change. I'm going to get over my fear of making tiramisu…..starting with this Tiramisu Dip! It combines all the delicious flavors of tiramisu without all the baking and soaking and whipping and labor-intensiveness that has kept me from attempting it in the first place. It took me a few tries to get it right (turns out that real rum and coffee liqueur are essential ingredients) but at the end of the day, it's pretty much awesome!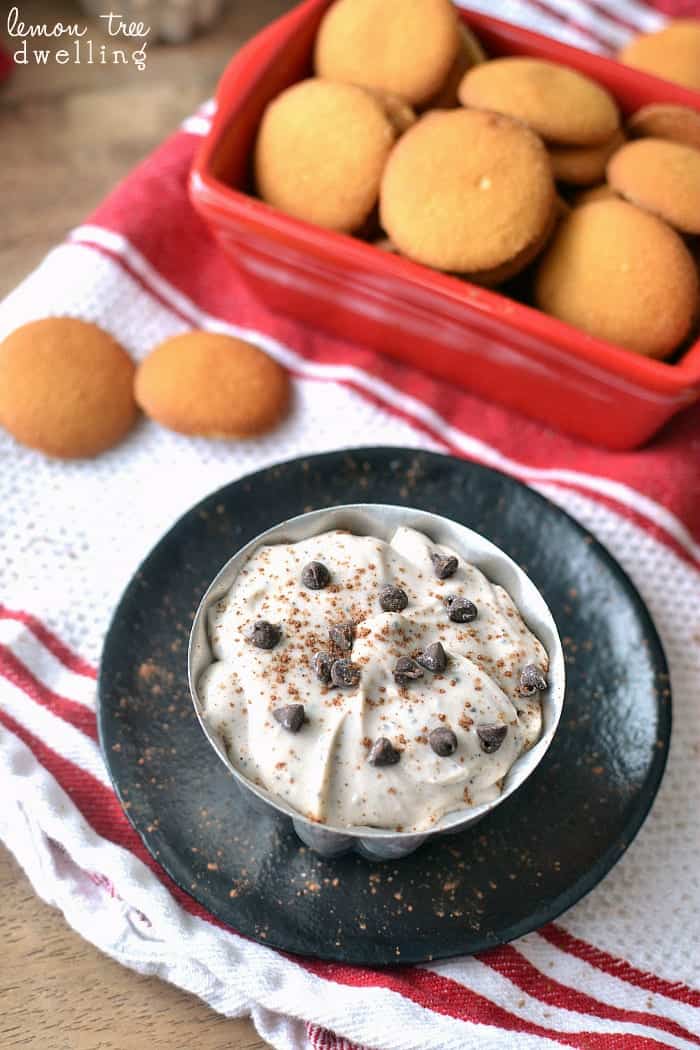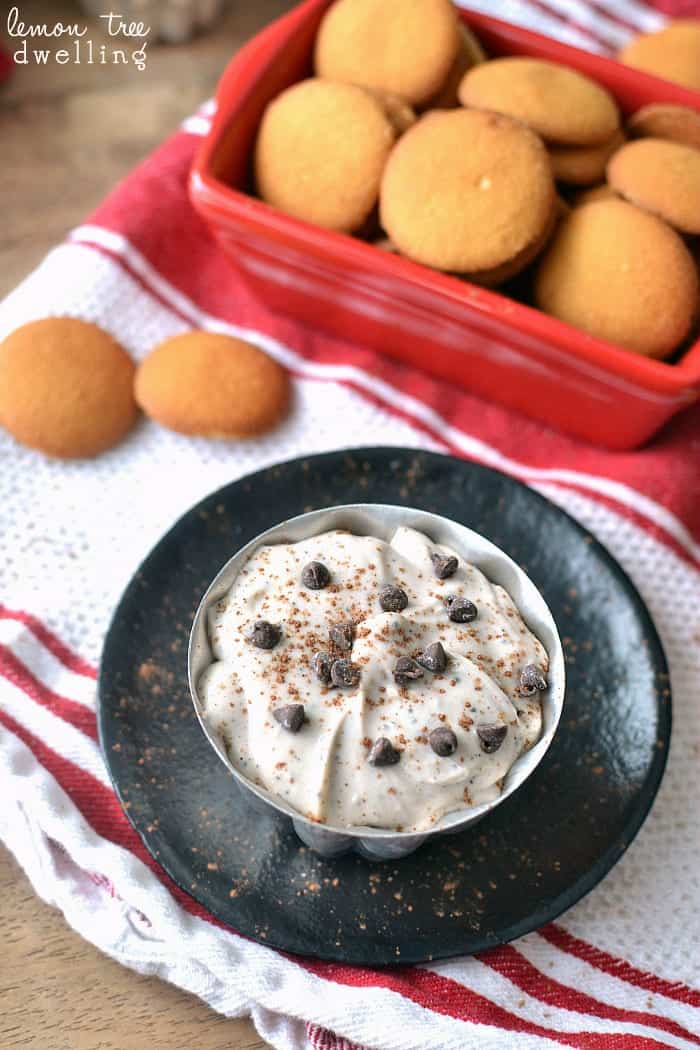 Does it beat real tiramisu? Silly question. But it comes pretty darn close. And it means you can have tiramisu in your life on a regular basis, which might just be the best news ever! As for the real thing, I'll be sure to share it with you once I figure it out. Until then, I feel confident that this dip will keep you satisfied.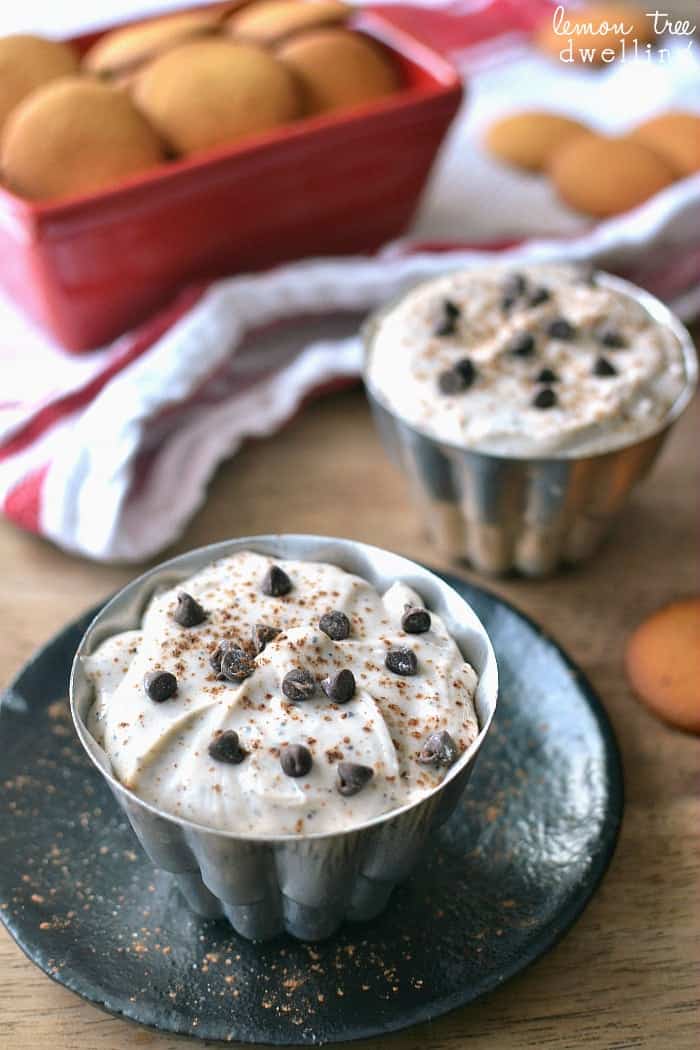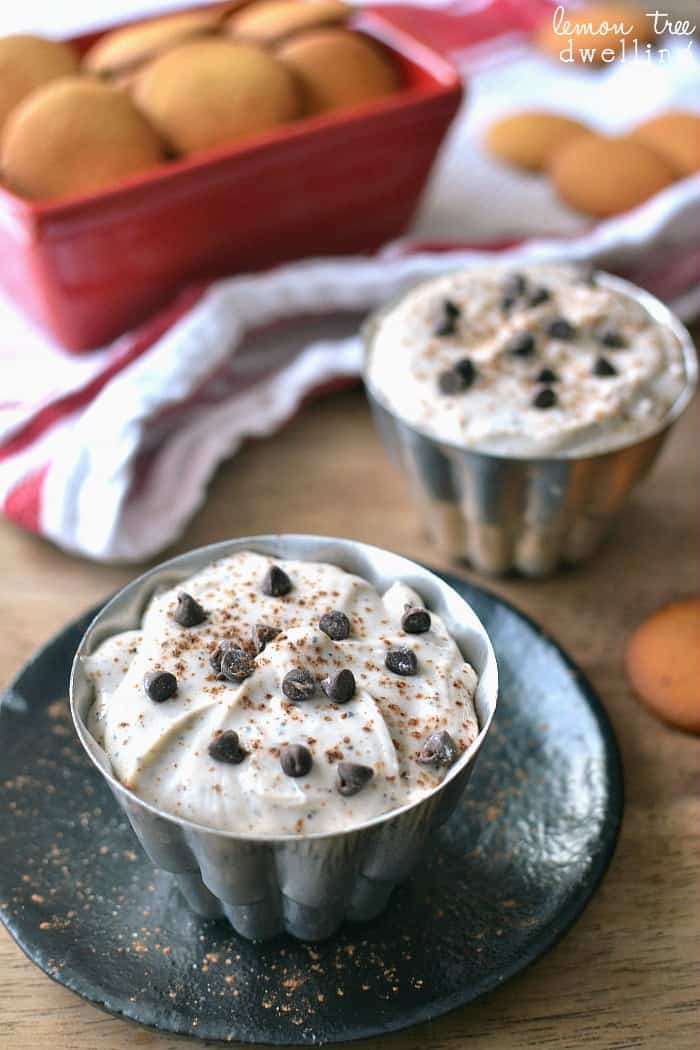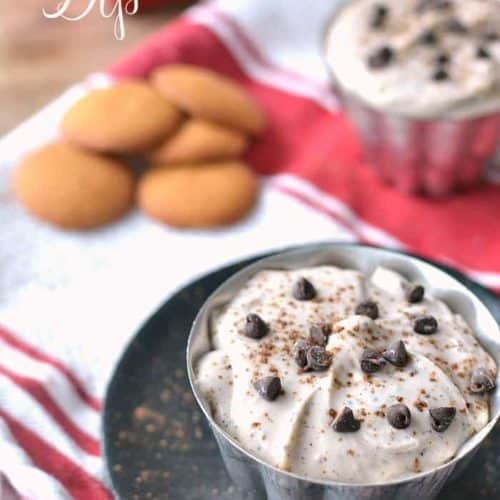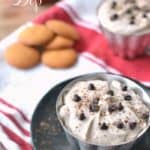 Tiramisu Dip
Ingredients
1

8 oz package cream cheese, at room temperature

3/4

c.

powdered sugar

1

tsp.

ground espresso

or finely ground fresh coffee beans

1

Tbsp.

coffee liqueur

1

Tbsp.

white rum

2

Tbsp.

mini chocolate chips

cocoa powder
Instructions
In a small mixing bowl, combine cream cheese, powdered sugar, espresso, coffee liqueur, and rum.

Beat until smooth and creamy.

Spoon dip into serving bowl; sprinkle with mini chocolate chips and cocoa powder.

Serve with your favorite cookies.
Our friends at Sugar Hero have a beautifully decadent Layered Coffee Panna Cotta dessert to share with you! I do hope you try it today!