This Chocolate Cherry Amaretto Dip is sweet, creamy, and SO delicious! This 5 minute, 5 ingredient dip will disappear fast! Perfect for Valentine's Day….or just because!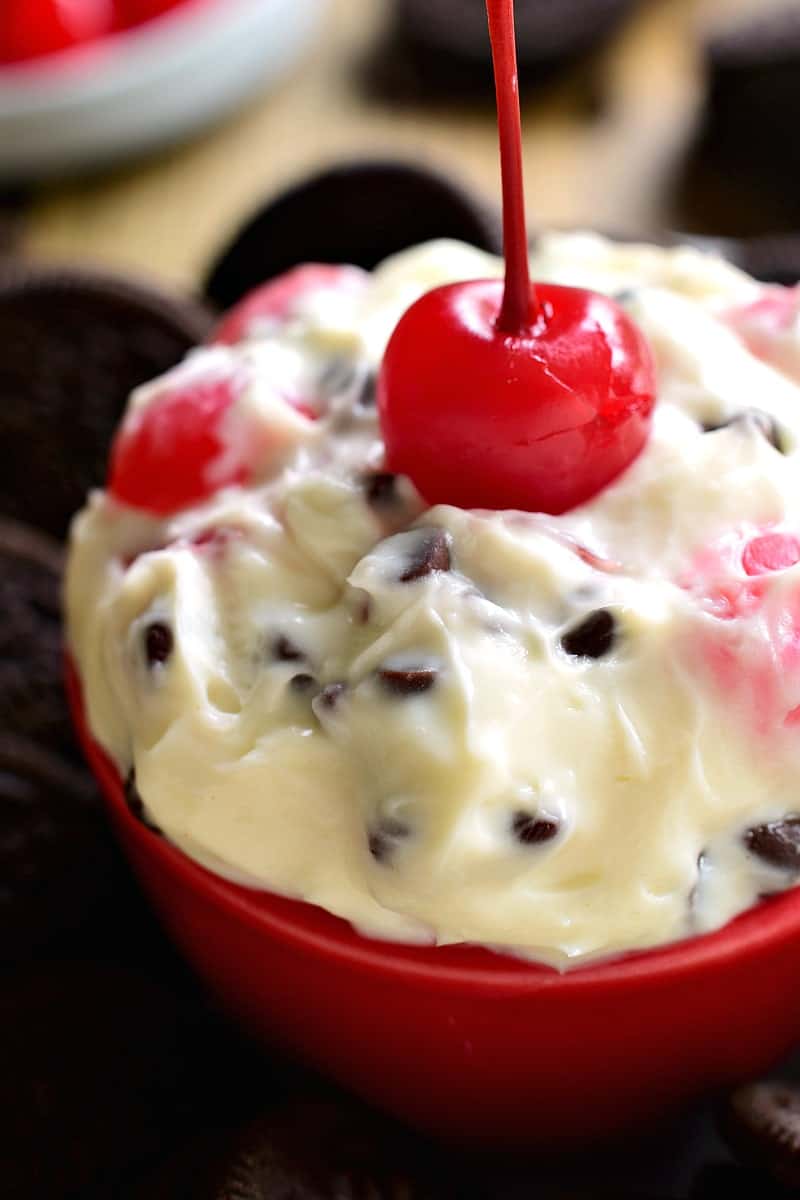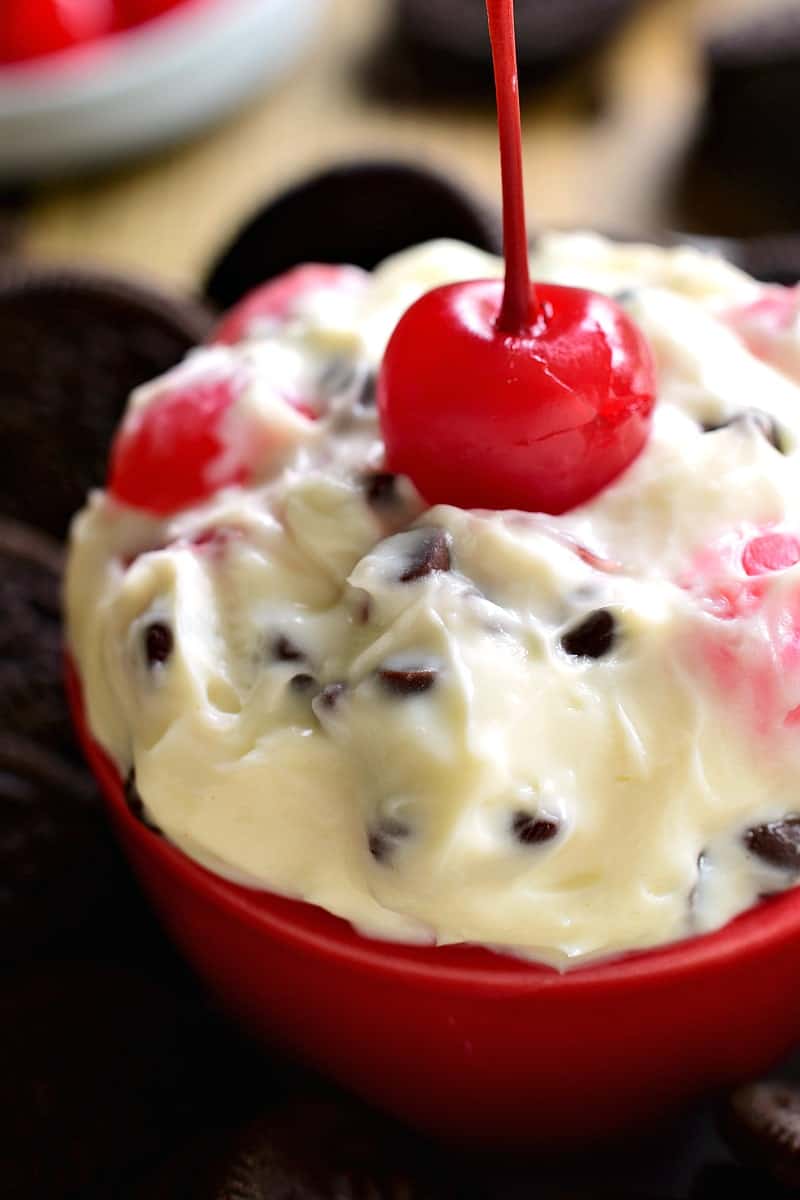 I had an experience last night that I wouldn't *highly* recommend. It involved 4 kids and a school concert and a husband who was working late. Which left me 100% in charge. And it's not even like it's the first time I've been left in charge (far from it). It's just that every time I have to take all 4 kids somewhere without any backup, it's a little….well….daunting. Especially when it's something that carries an expectation of good behavior. Like a school concert.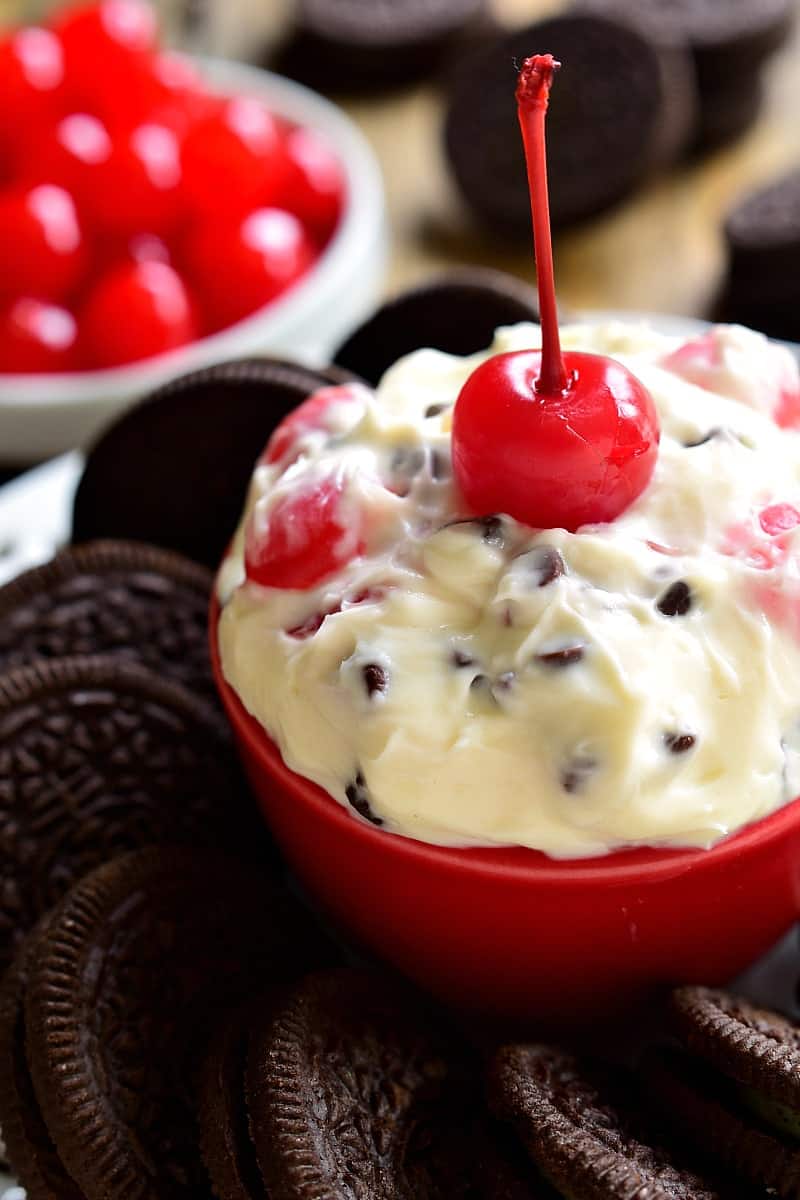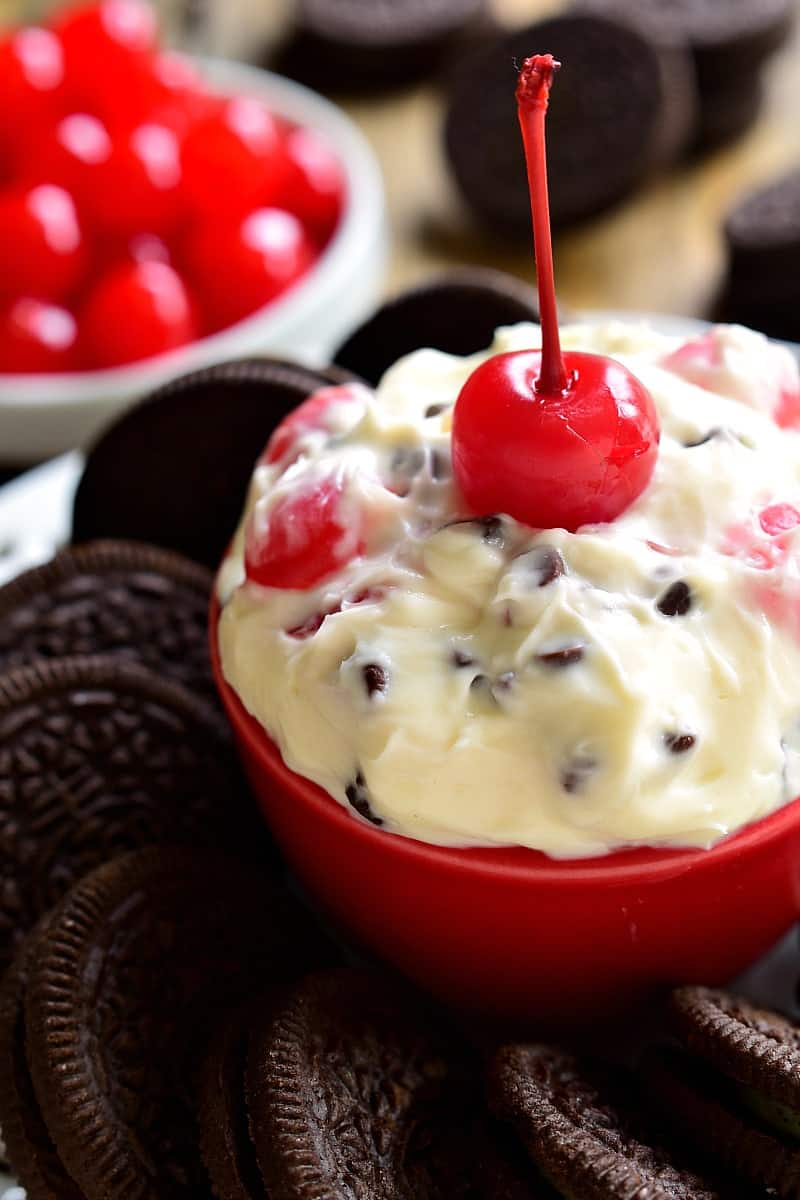 By some small miracle, we managed to get Ellia there on time. And that was after feeding everyone dinner and getting everyone into clean clothes and brushing everyone's teeth….which felt like a major win. And, to be fair, the entire night went really well. I had to make a few threats, and shoot a few mom glares in the kids' direction, but at the end of the day, I would definitely say it was a success.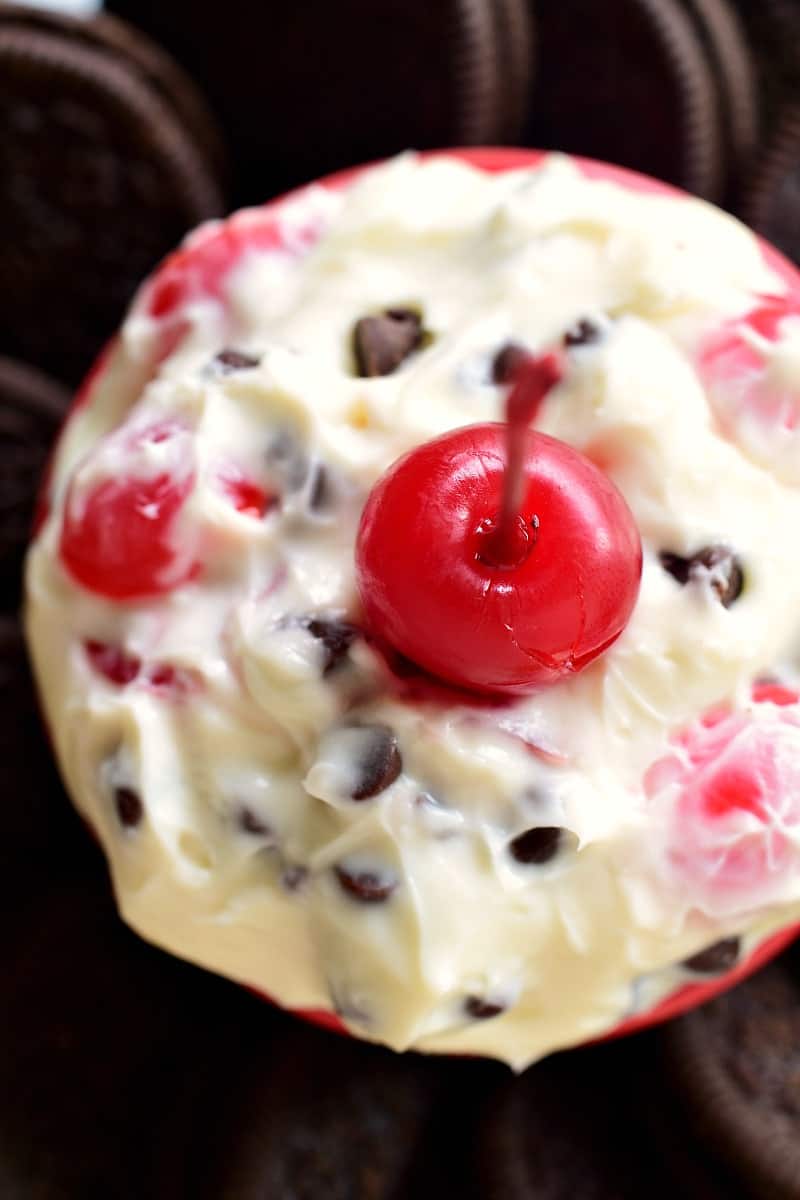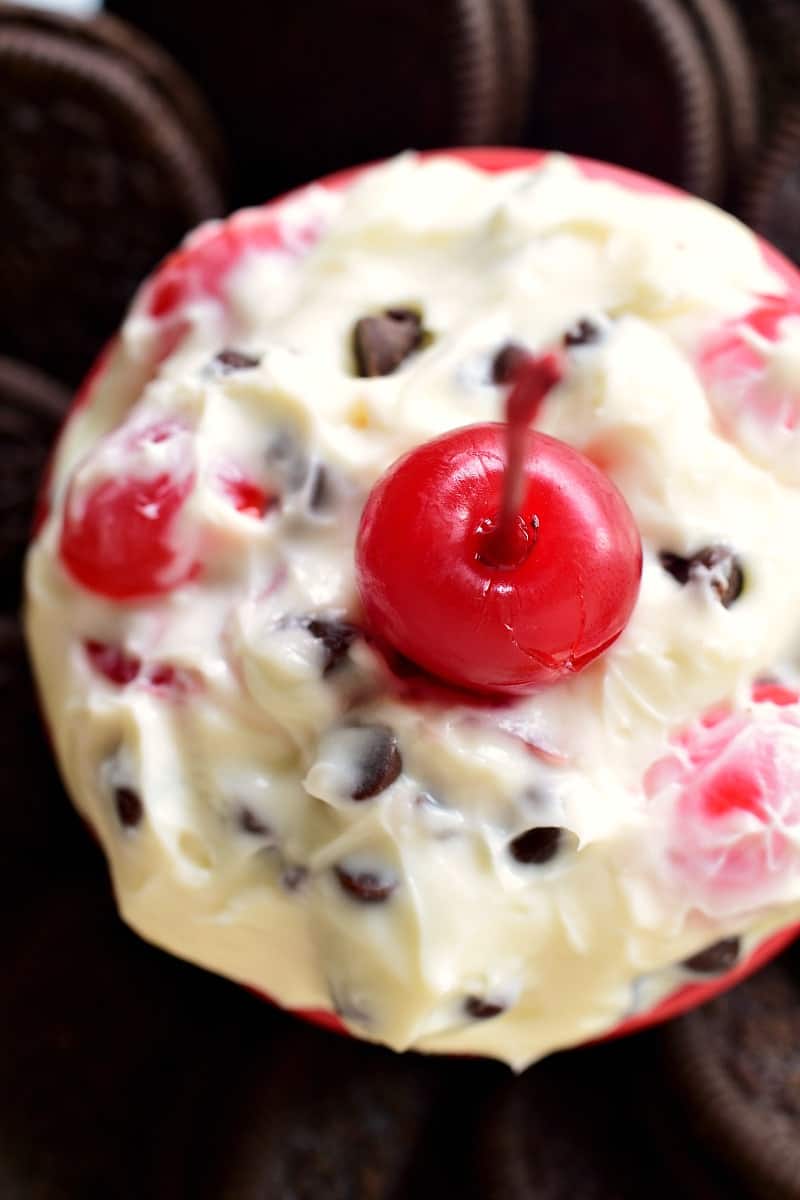 Of course, the concert was only half of the equation. Because once we got home, there were snacks to be had and pajamas to change into and more teeth to be brushed…..and let's just say that by the end of the night I had the very clear feeling that I deserved a treat. Preferably of the Chocolate Cherry Amaretto Dip variety.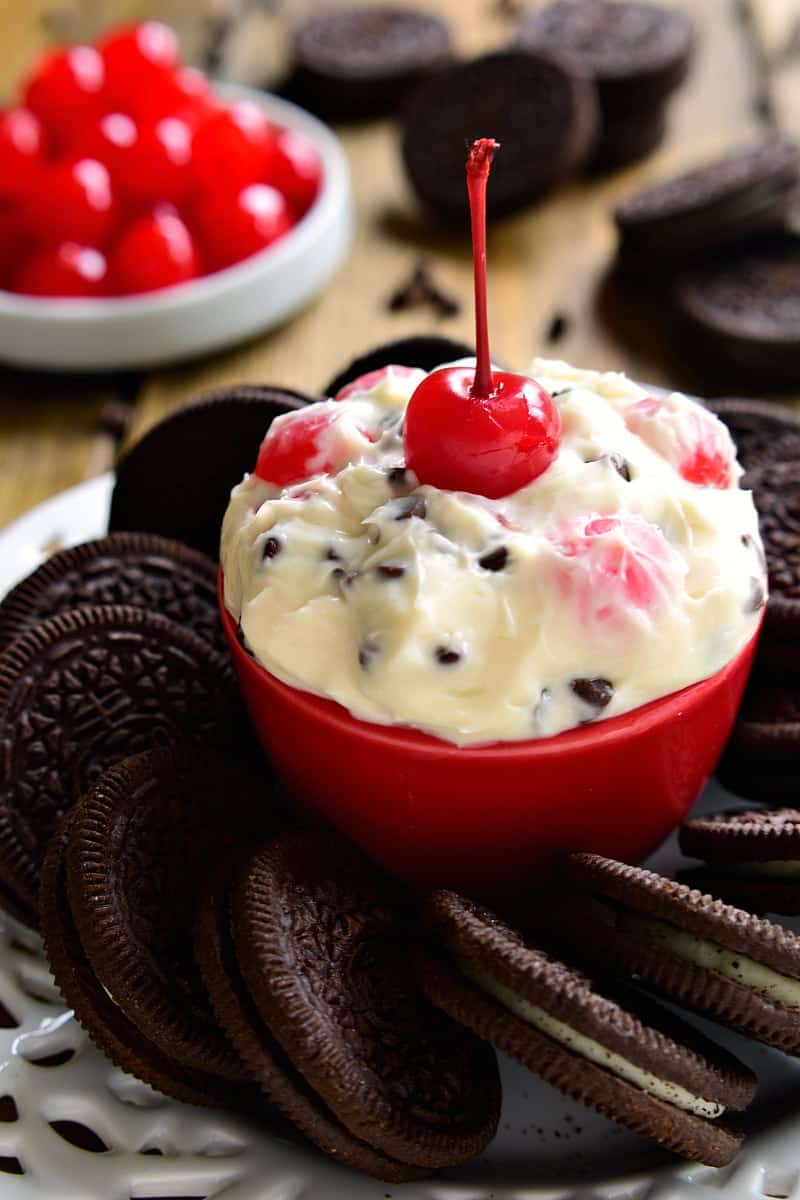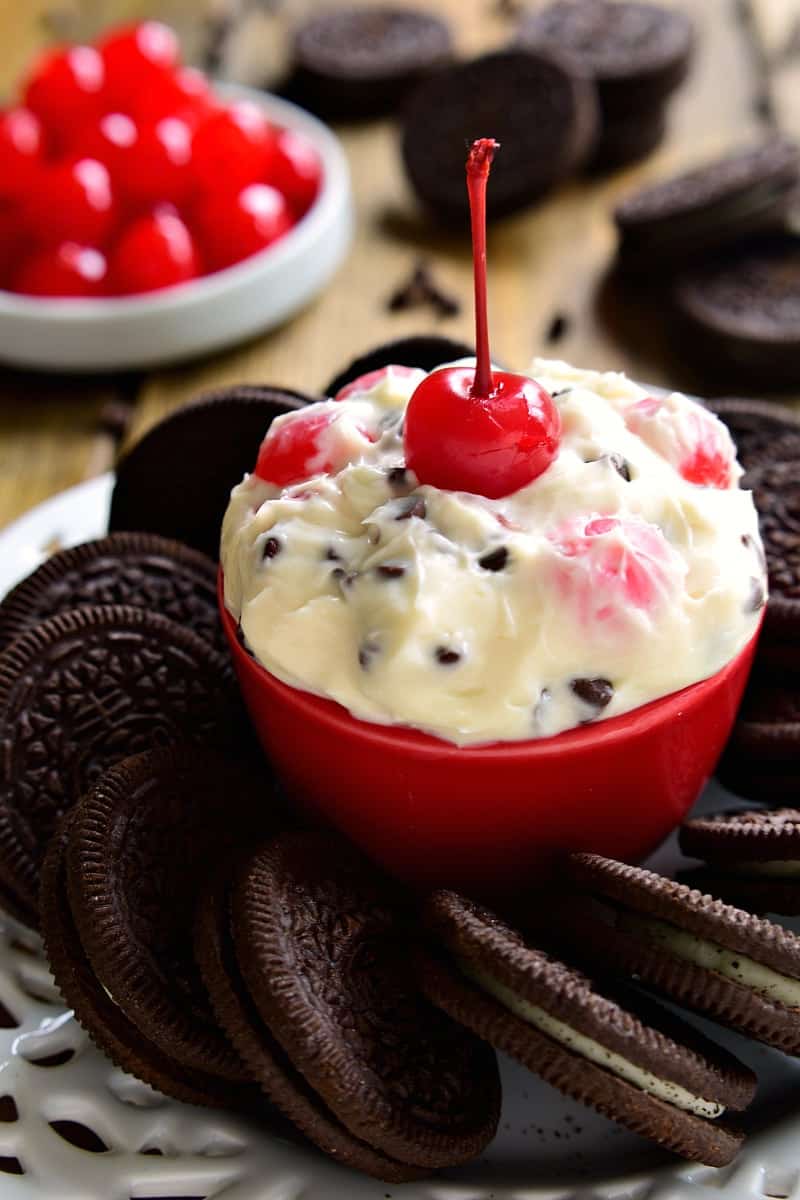 Chocolate Cherry Amaretto Dip – A decadent treat
Seriously, you guys. THIS DIP. It's sweet and creamy and chocolatey and….did I mention a little bit boozy? This Chocolate Cherry Amaretto Dip is infused with the distinct flavor of amaretto liqueur, which just happens to go perfectly with chocolate and cherries.
Long story short, it's amazing. Melt-in-your-mouth delicious. I devoured mine with Oreos, but it would be equally amazing with any of your favorite cookies. Or…..a spoon. Maybe depending on the kind of day you've had. But really? Whatever your day was like, this Chocolate Cherry Amaretto Dip will make it all better. I promise. And….it's perfect for Valentine's Day or Bachelor nights or anytime you need something that melts in your mouth and puts a smile on your face. Enjoy!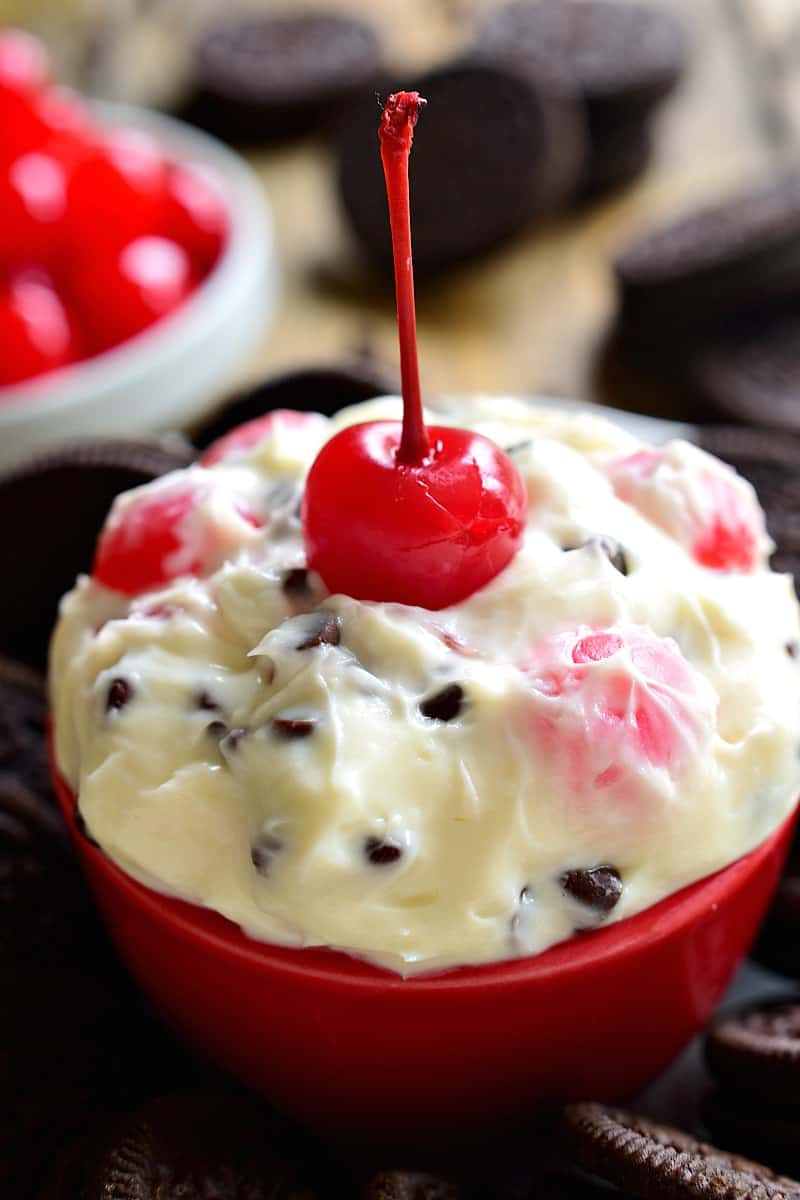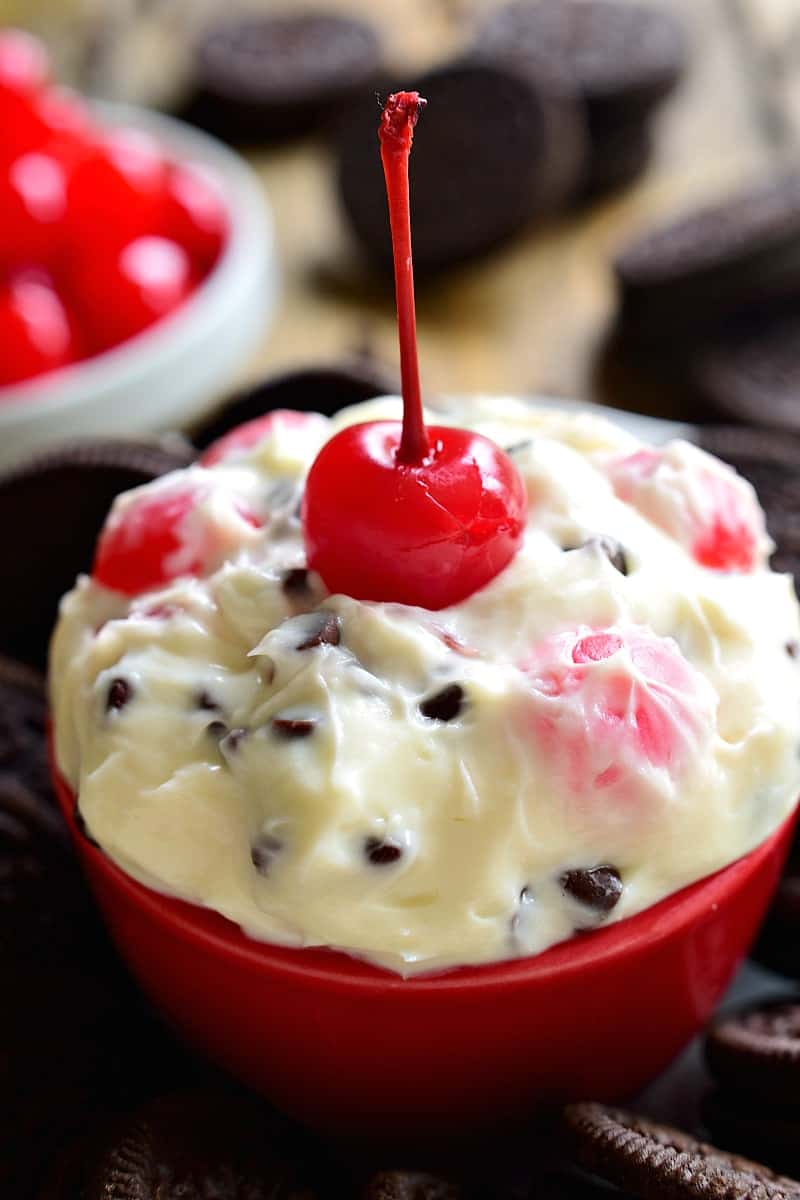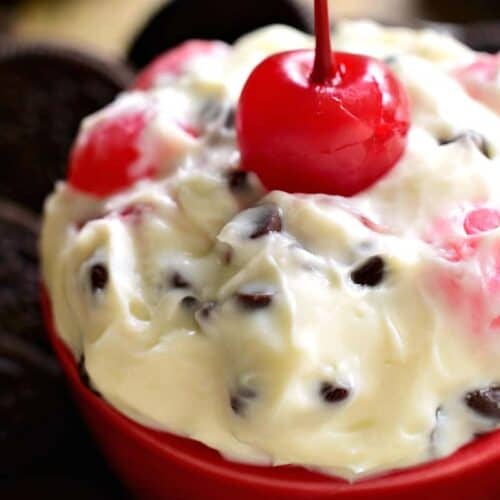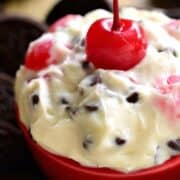 Chocolate Cherry Amaretto Dip
This Chocolate Cherry Amaretto Dip is sweet, creamy, and SO delicious! Perfect for Valentine's Day....or just because!
Ingredients
8

oz.

cream cheese

softened

1/2

c.

powdered sugar

2

Tbsp.

amaretto liqueur

1/4

c.

mini chocolate chips

1/3

c.

maraschino cherries

halved or quartered
Instructions
In a medium mixing bowl, combine cream cheese, powdered sugar, and amaretto liqueur.

Beat on medium speed until smooth and creamy.

Stir in mini chocolate chips and maraschino cherries.

Serve with your favorite cookies!
If you are looking for more great dip ideas, check out these great recipes!


Be sure to check us out on Facebook!