Gingered Pomegranate Lime Cranberry Sauce is a delicious twist on tradition. This ridiculously easy cranberry sauce is a gorgeous addition to your meal and perfect for the holidays!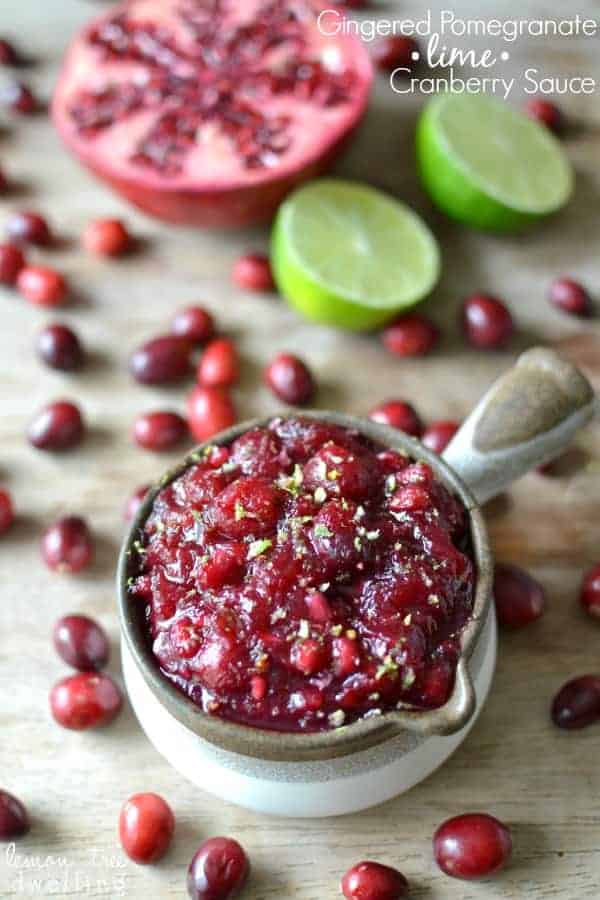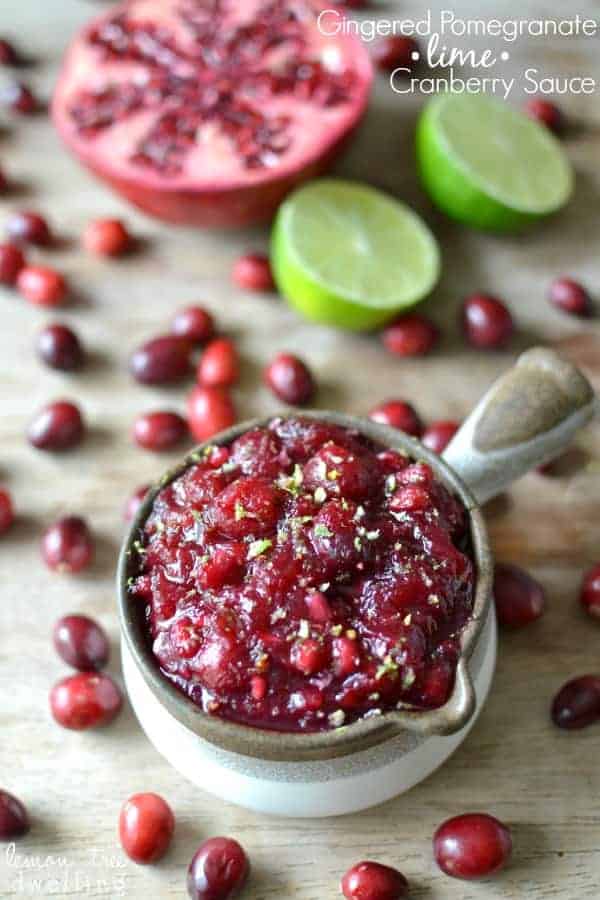 Good morning, Friends. How was your weekend? I almost don't even know where to start when it comes to ours…..it's amazing how much can change in the span of two or three days. This past weekend was full of change, the most important being that we said goodbye to my grandpa after 96 years of life.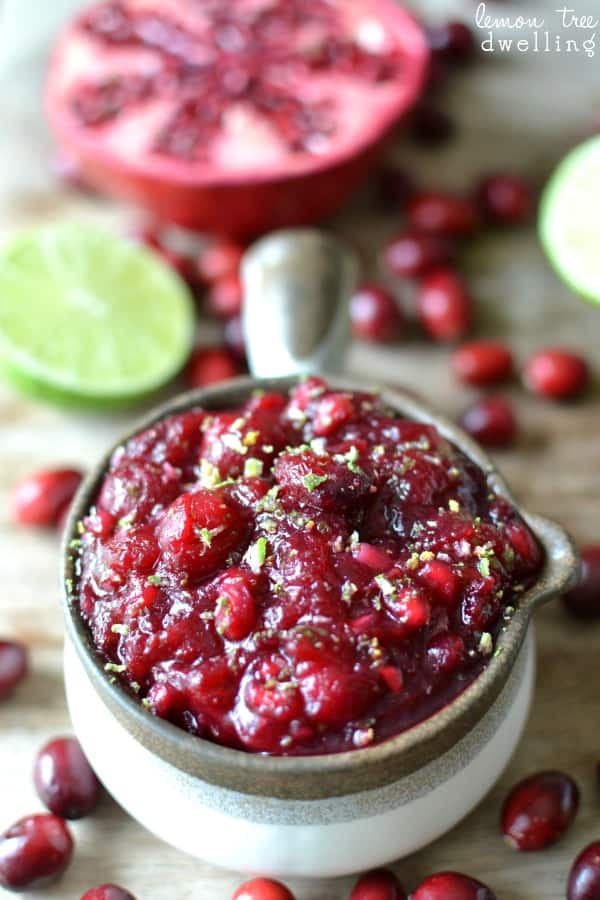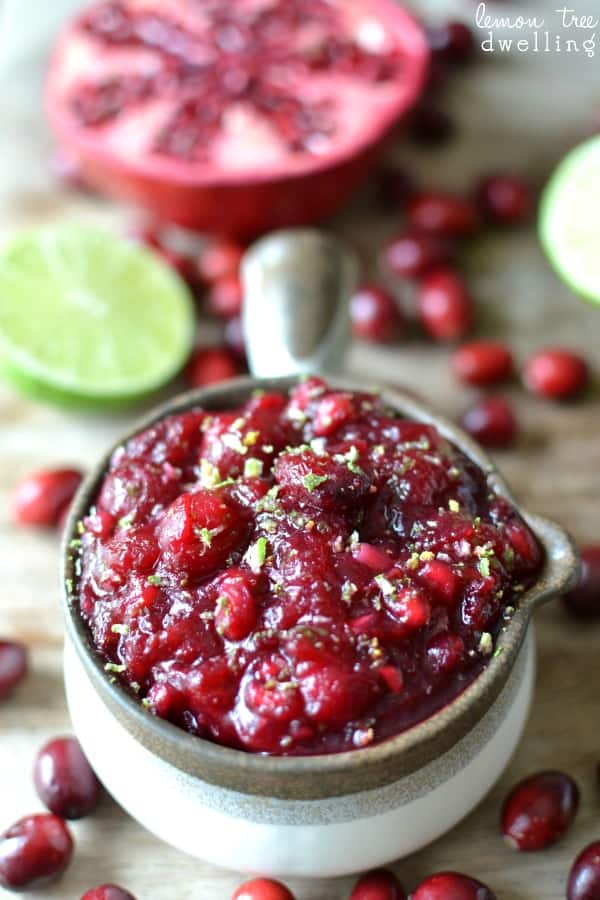 As much as I know he was ready to go, it's hard to imagine our family without him. He was the cornerstone, the last of my remaining grandparents. He was the father of five, the grandfather of 18, the great grandfather of 15 and counting. He was the story teller, the crossword puzzle guru, the wisdom sharer, the romantic. He was sharp minded and quick witted and independent, and up until the last 2 months of his life, he lived on his own in the house my mom grew up in.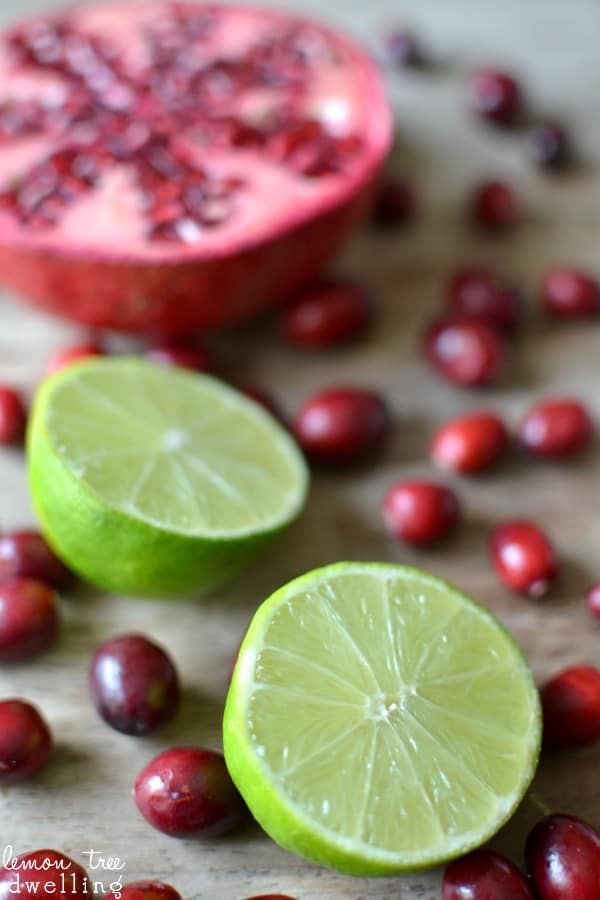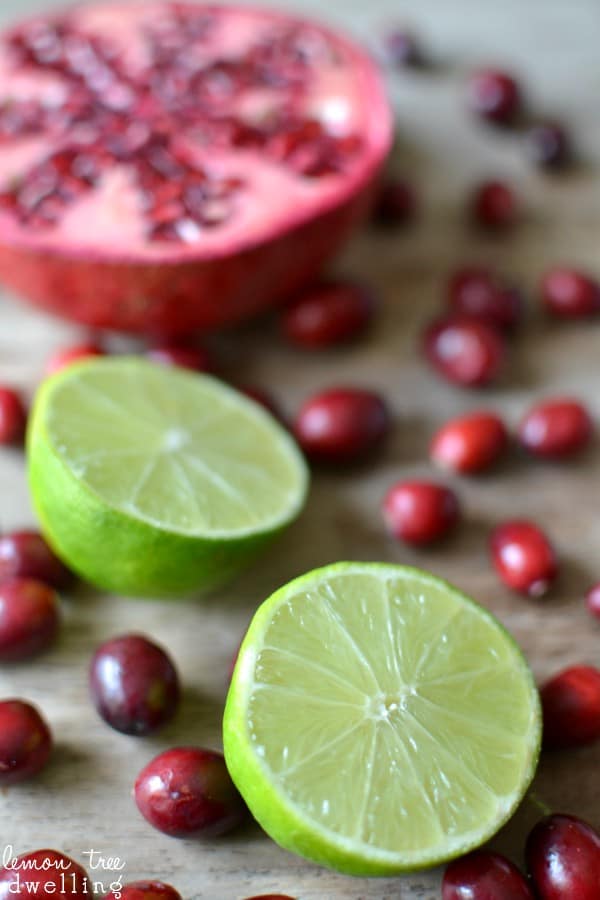 One of my favorite things about my grandpa was his ability to keep things light, whatever the topic. I mentioned it to him recently, and he simply said, "I learned long ago that it's best to keep a light way about you…..because if you don't, then 50% of everything you do is a failure." I hope I never forget that advice.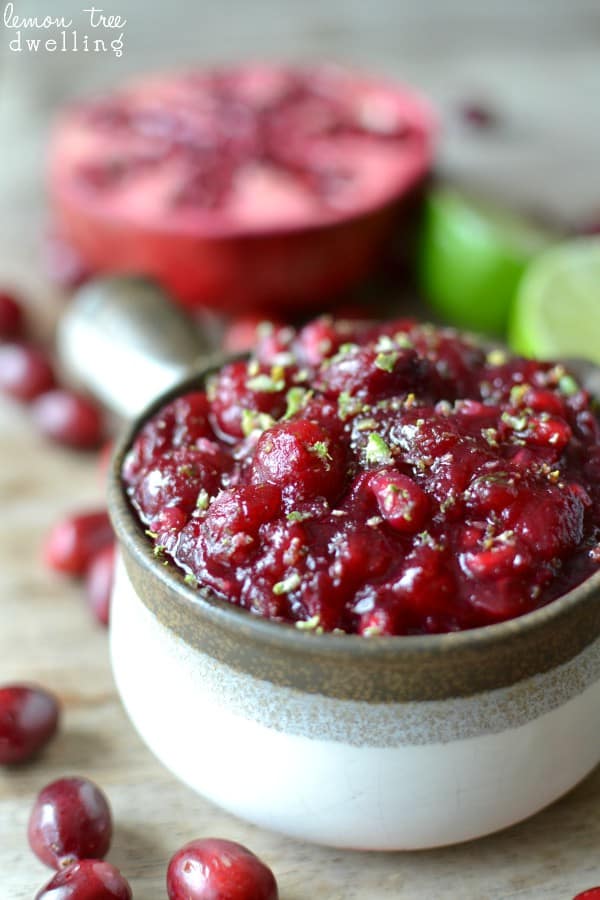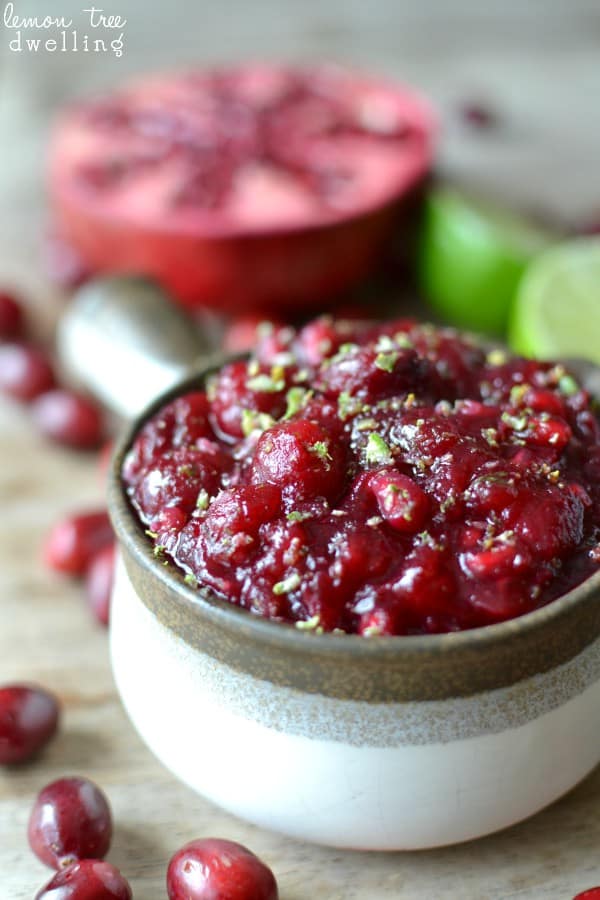 Gingered Pomegranate Lime Cranberry Sauce and remembering Grandpa
Needless to say, the holidays will feel different this year without him. But I believe he will be with us in spirit, and we will do our best to keep his memory alive through the sharing of stories and good food. There's something about coming together with family that is healing, especially when it centers around food. I can't wait to share a Thanksgiving feast with my family, in memory of my grandpa and the wonderful life he lived.

Since things will already feel different, we might as well mix it up with some deliciously different recipes…..like this Gingered Pomegranate Lime Cranberry Sauce. It's bright, fresh, and vibrant – a lot like the way I want to remember my grandpa. Cheers to a life well lived.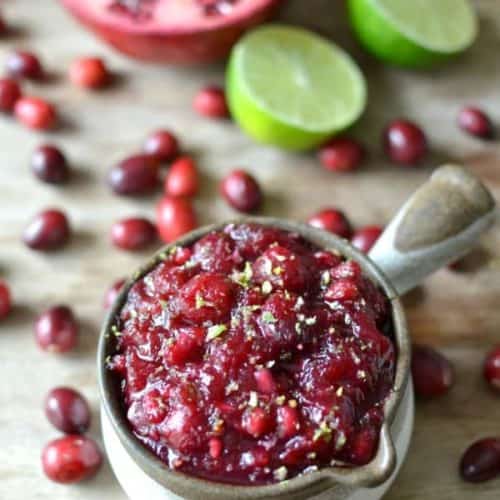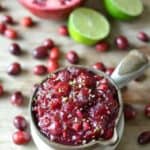 Gingered Pomegranate Lime Cranberry Sauce
Ingredients
1

12 oz. bag fresh cranberries

1/2

c.

pomegranate cranberry juice

1/2

c.

sugar

1/2

c.

pomegranate seeds

1

lime

1/2

tsp.

ground ginger
Instructions
In a medium saucepan, combine pomegranate cranberry juice and sugar.

Cook over medium heat, stirring occasionally, until sugar dissolves. Bring mixture to a boil.

Add cranberries, pomegranate seeds, zest and juice of lime, and ginger; reduce heat to simmer and continue cooking 8 minutes or until cranberries burst.

Cool slightly; then chill, covered, in refrigerator.

*Can be made up to 2 days in advance.
Looking for more delicious cranberry recipes?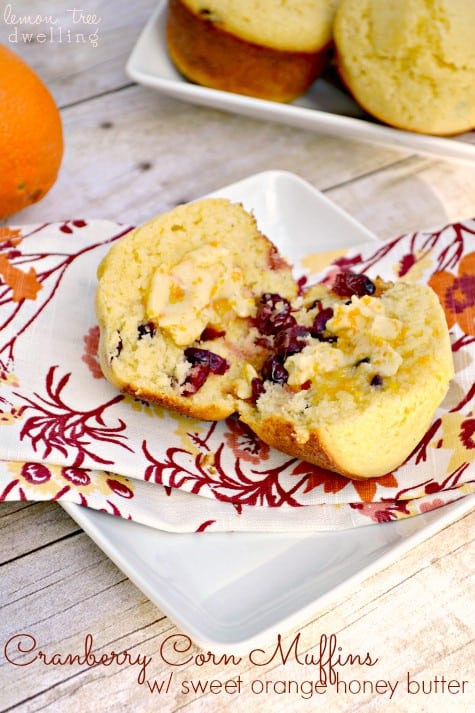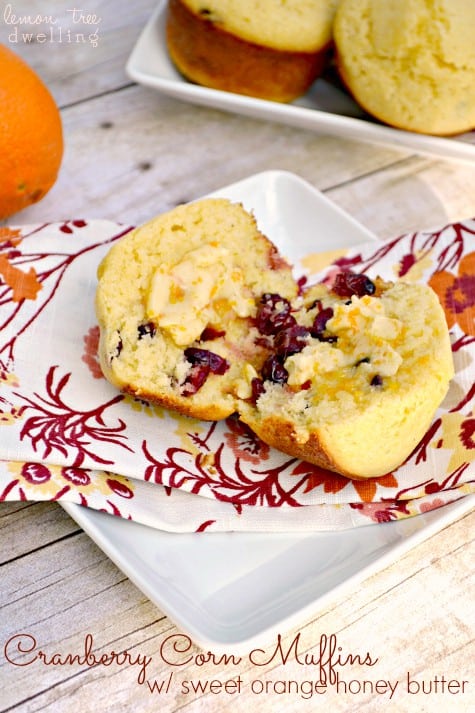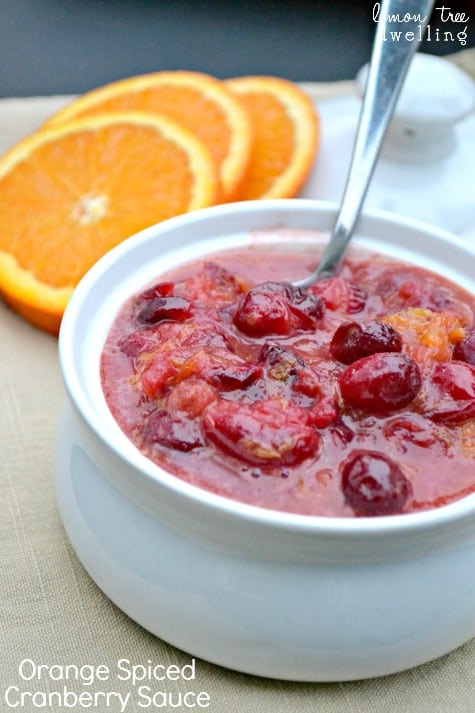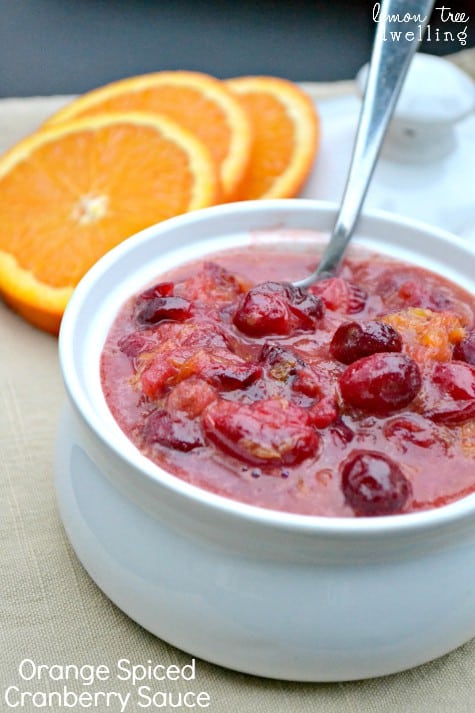 Don't forget to follow us on Facebook!