This Cranberry Apple Sangria is a deliciously sweet taste of fall! Loaded with fresh, seasonal fruit and packed with flavor, it's sure to become a new fall favorite! Perfect for the holidays, too!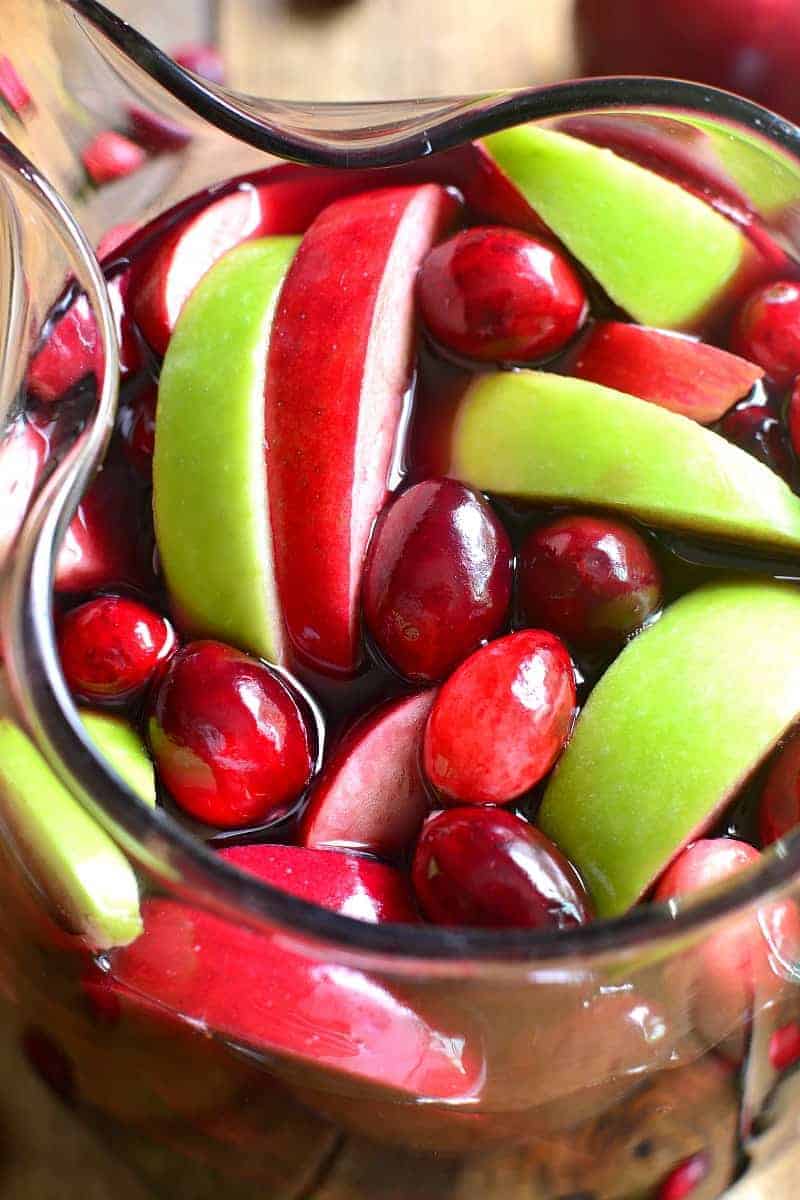 I partnered with Pick 'n Save to bring you this recipe. As always, all ideas and opinions are my own.
You know how some women have to hide their spending habits from their husband….so they don't end up getting a giant lecture about spending too much money? Well, around here, it's actually nothing like that. Because around here, Jorden is actually the big spender between the two of us! Which means there are no secret shopping trips, or hidden bags, or stashes of cash….at least not on my end. Jorden, though? He might have a different story to tell.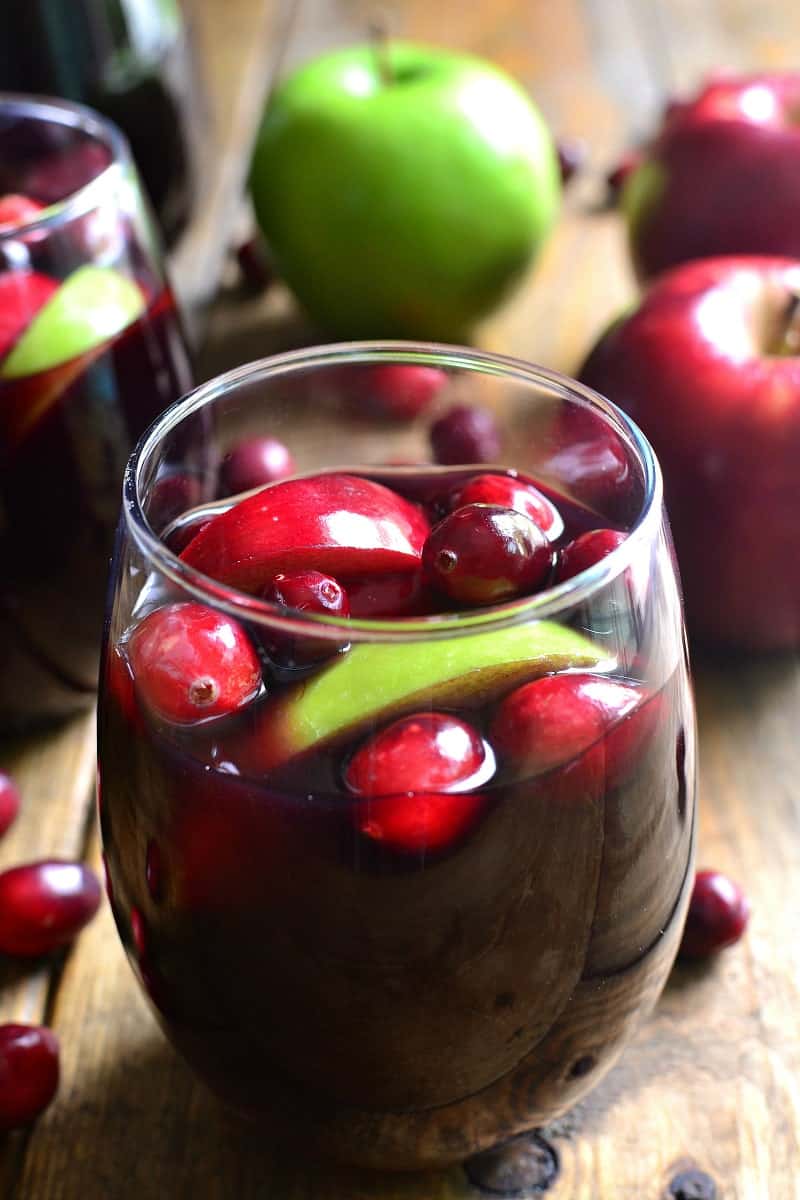 Because Jorden LOVES getting new things. From watches and shoes to clothes and home accessories…..Jorden is a shopper. And he learned from the best. His mom is one of the best shoppers I know…..so…..it makes sense. And, just to be clear, I'm totally not complaining. There's something exciting about having someone who loves to bring home new things for the house. And there's something wonderful about knowing that I can spend money guilt-free.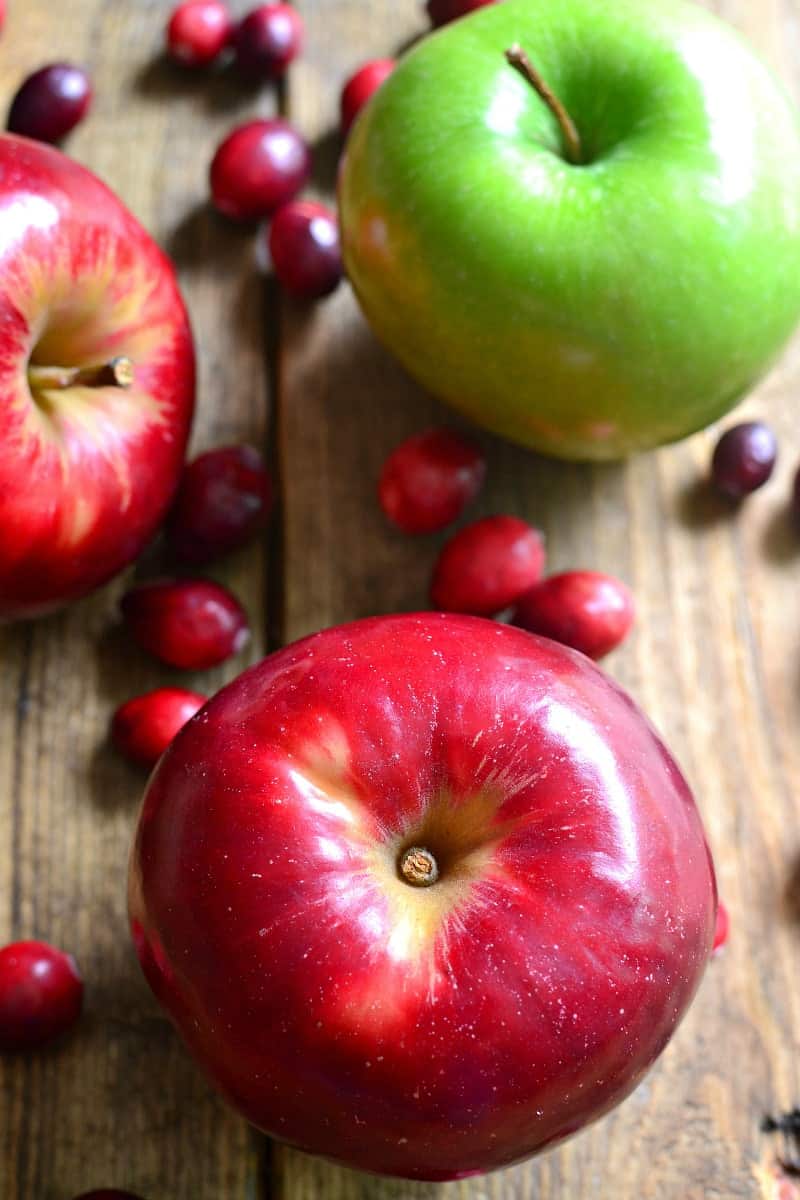 However. There comes a time when it becomes necessary to reign in the spending. And I'm thinking that time might be right about now. Because in the past few months we've spend thousands of dollars on tree removal, soffit wrap, and driveway resealing. We've signed a contract to get two new windows added to our living room. Jorden just had someone come out to give us an estimate on new screens for our screened in porch. He wants new kitchen cabinets. And just yesterday, I got a text from him that read, "Getting the itch to remodel our bathroom after staying at the Four Seasons." And that's not even taking into account the fact that he's in desperate need of a new car….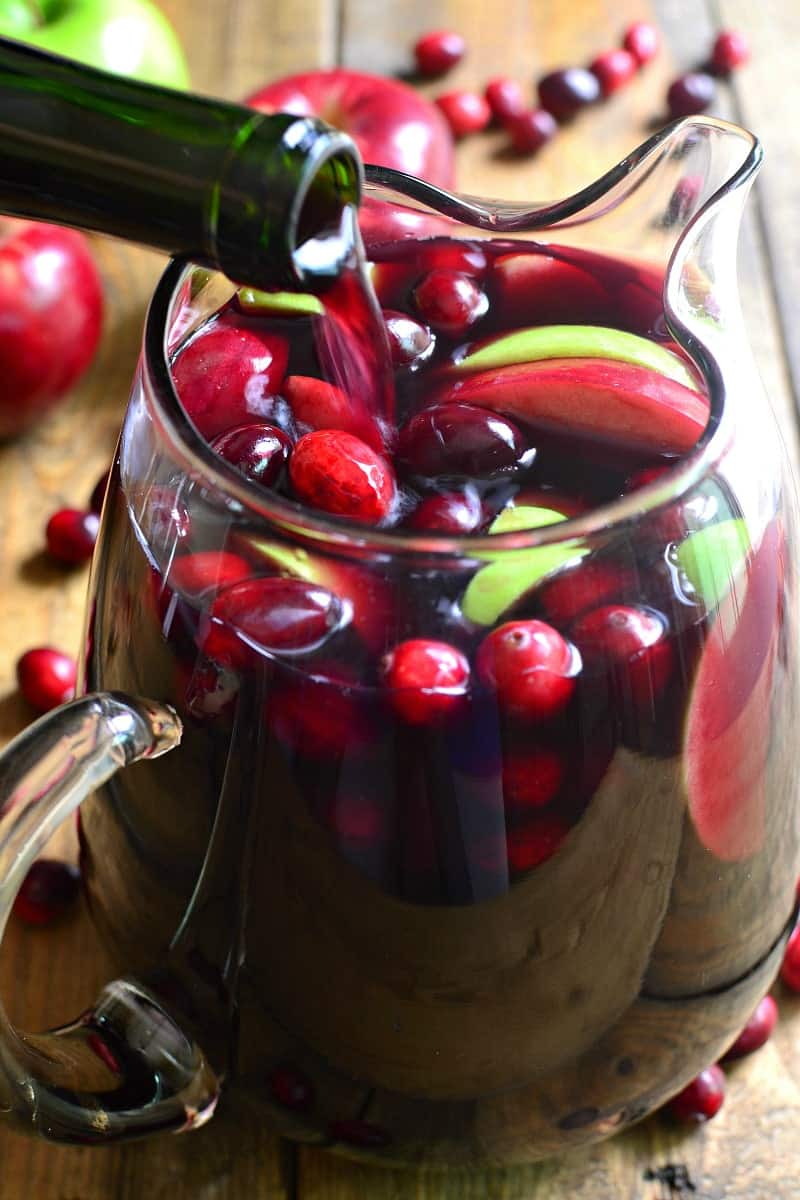 The difficult thing? I don't really want to reign any of it in! Because I'd like new porch screens and new kitchen cabinets and a bathroom remodel just as much as the the next girl. And when Jorden is on a roll….the last thing I want to do is stop him. Who knows when he'll decide that a spending freeze is in order? So do I beat him to the punch, or enjoy it while it lasts?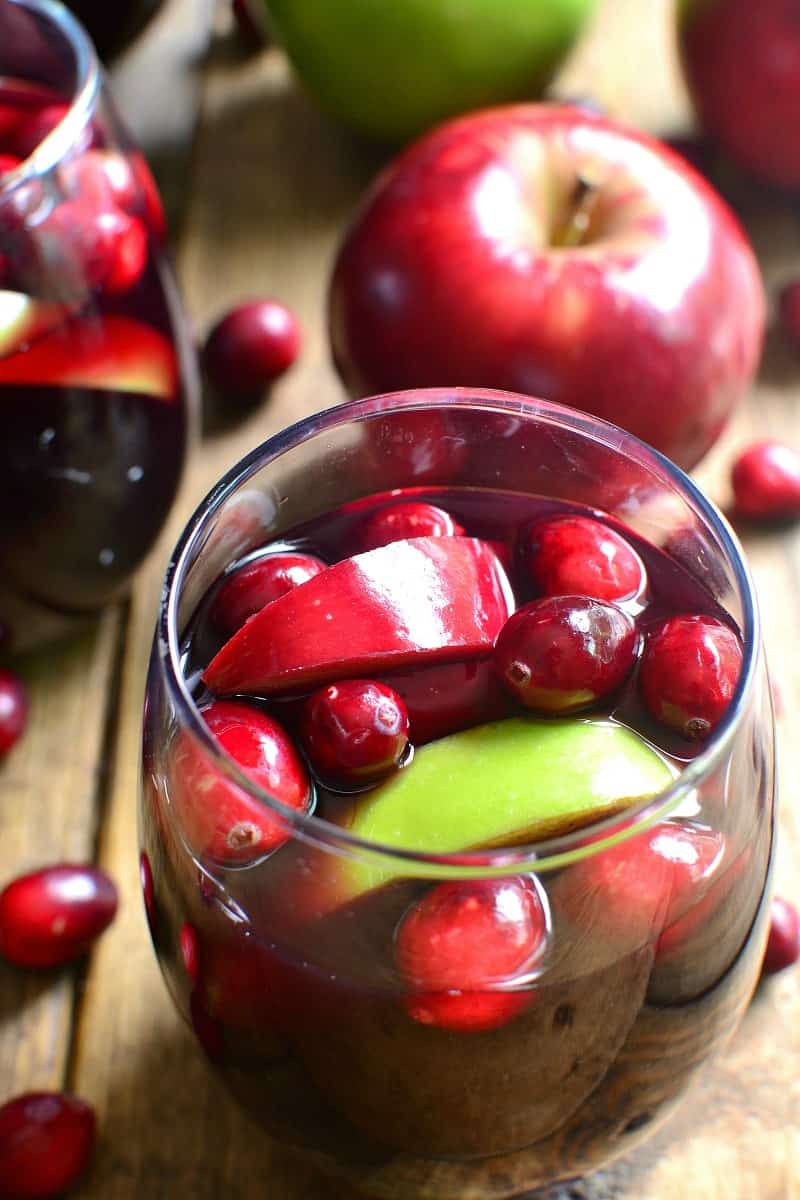 Ahhhh…..decisions, decisions. I can tell you what I'm thinking right now, which is that I'm really not interested in making any decisions. I make enough of them for my kids every single day! So for now, I'm going to ride the wave and enjoy some new things. While also enjoying a glass of this Cranberry Apple Sangria. Sound like a plan?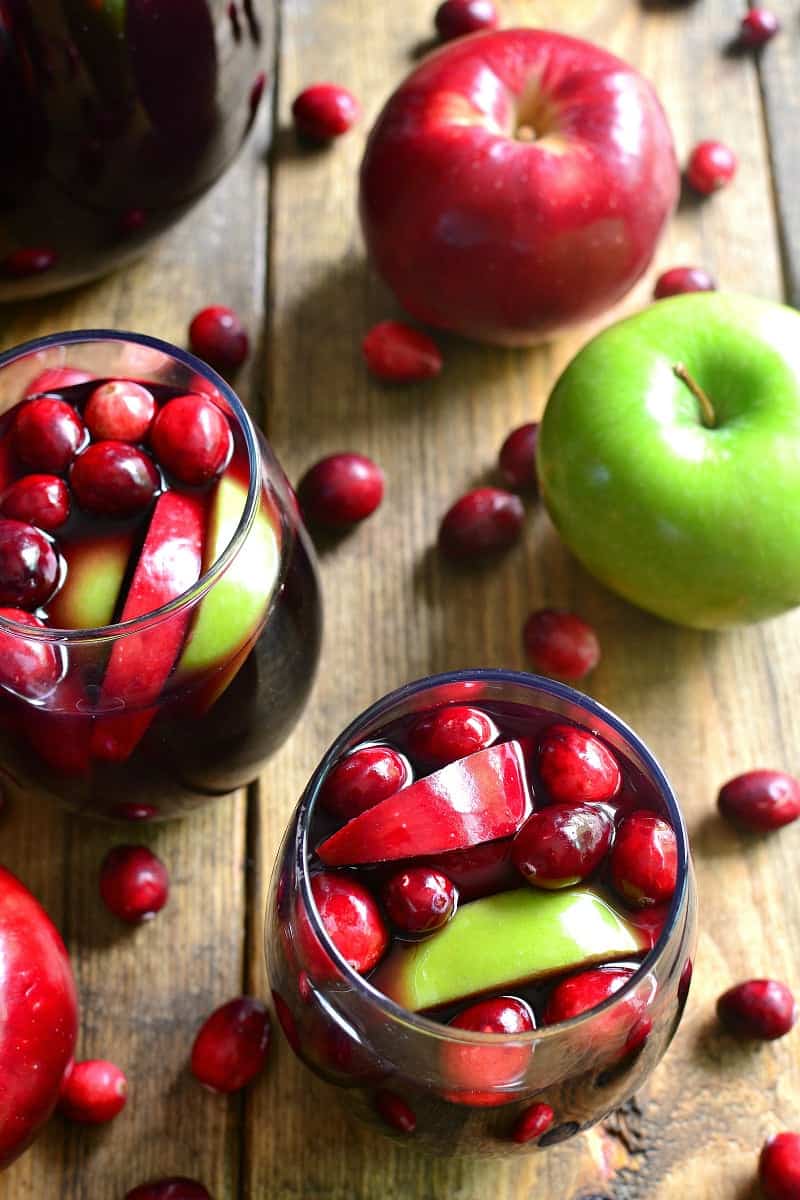 As you probably know by now, I'm a huge fan of sangria in any form. But there's something about this Cranberry Apple Sangria in fall that is just SO perfect. And somehow even more perfect when it's made with fresh, local produce! I got everything I needed for this recipe at Pick 'n Save, my go-to grocery store. Because Pick 'n Save is Wisconsin's largest single buyer of local produce, working with over 100 local farmers to offer Wisconsin customers the best in locally grown fruits and vegetables. And when you can put locally grown fruits into something as delicious as Cranberry Apple Sangria, you do it. It's just that simple! And trust me, you won't be sad you did.
You can read more about Pick 'n Save's Wisconsin farmers here: http://www.picknsave.com/locallygrown. And, for more recipe inspiration, be sure to visit Pick 'n Save on Facebook, Pinterest, or Twitter!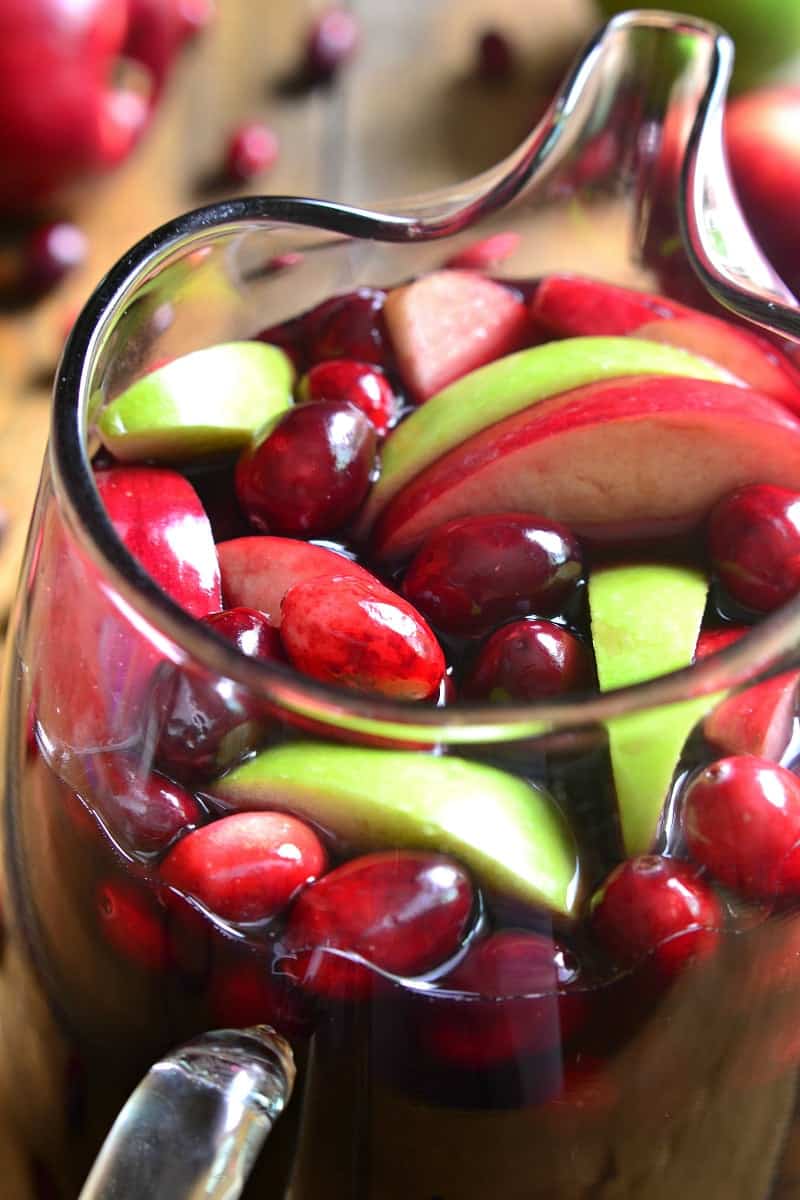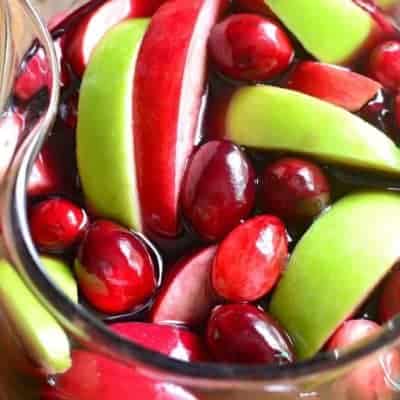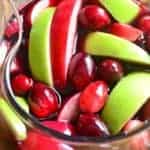 Cranberry Apple Sangria
This Cranberry Apple Sangria is a deliciously sweet taste of fall! Loaded with fresh, seasonal fruit and packed with flavor, it's sure to become a new fall favorite! Perfect for the holidays, too!
Ingredients
Sangria
1

bottle red wine

I used a red blend

3/4

c.

unfiltered apple cider

3/4

c.

cranberry juice

3/4

c.

brandy

1/4 - 1/2

c.

simple syrup

according to desired sweetness

1

red apple

1

green apple

1/2

c.

fresh cranberries
Simple Syrup
In

a small saucepan

combine equal parts water and sugar. Stir, bring to a boil, remove from heat & cool completely.
Instructions
Combine all ingredients in a small pitcher. (Double the recipe for a larger group.)

Enjoy!

Be sure to check out these other delicious sangria recipes!