Cranberry Apple Sangria is one of our favorite fall cocktails! Loaded with fresh fruit and packed with amazing flavor, it's everything a delicious red wine sangria should be.
It's the perfect drink to make for game days, holidays, or cozy days by the fire….and it's a classic flavor combination everyone knows and loves.
Around here we're serious about our sangria….and believe me when I say this one passes all the tests. Not only is it easy to make, with just a handful of simple ingredients, but it's literally guaranteed to take any occasion to the next level!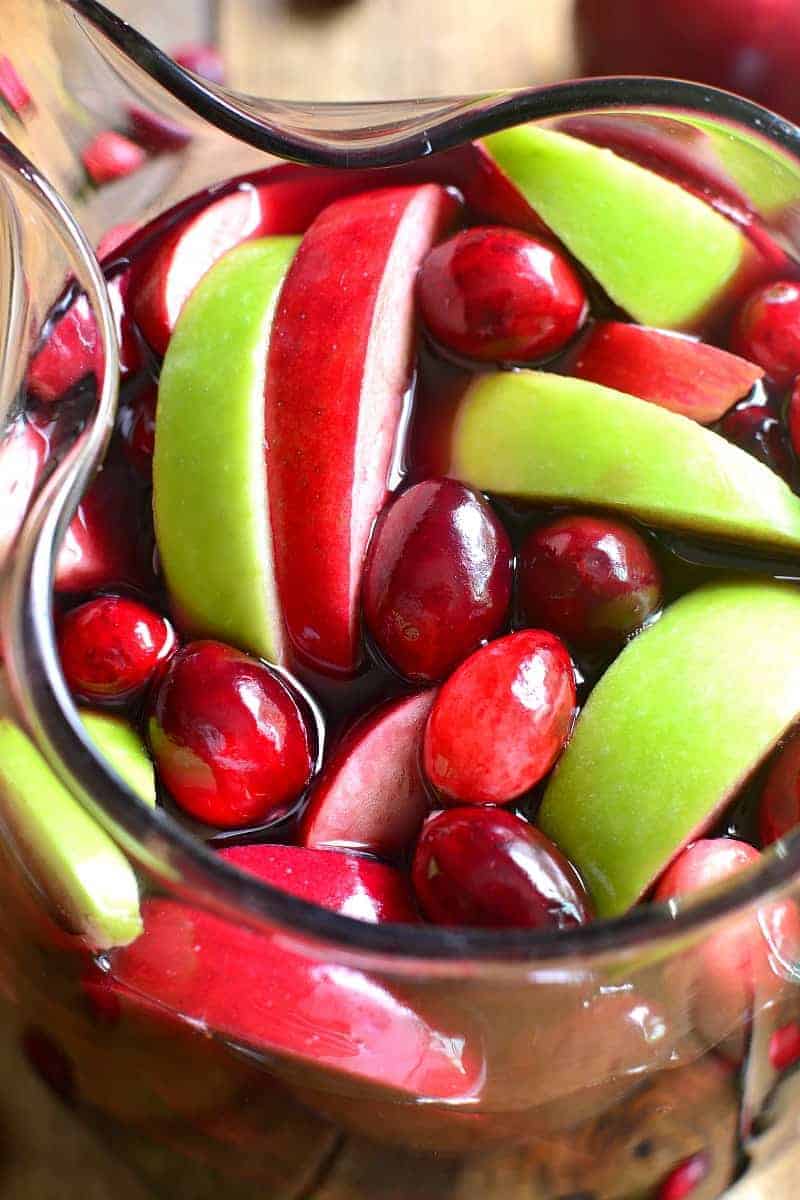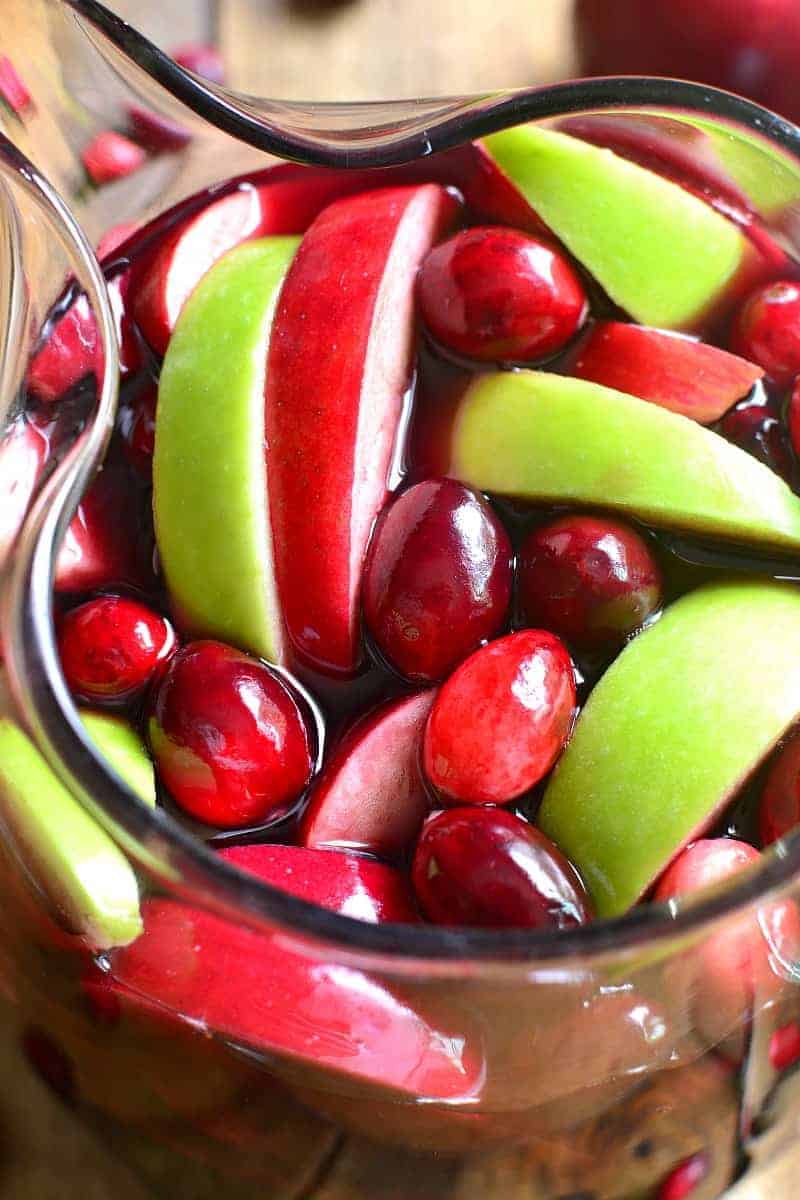 I partnered with Pick 'n Save to bring you this recipe. As always, all ideas and opinions are my own.
Ahhhh…sangria. If you ask me, it's the BEST party drink ever!
I love the fact that it's so easy to make, that it's even better when you make it in advance, and most importantly? I love the fact that you make it by the pitcherful. Seriously….could it be any more party perfect!?
I've made this Cranberry Apple Sangria on countless occasions – from ladies' nights to parties to holiday celebrations – and I'm telling you. It's ALWAYS a favorite! Because the flavors are simple and the combination is classic. And really….how can you go wrong with red wine + brandy?
I'm a huge fan of sangria in any form, but there's something about this Cranberry Apple Sangria in fall that is just SO perfect. And somehow even more perfect when it's made with fresh, local produce! I got everything I needed for this recipe at Pick 'n Save, my go-to grocery store.
Because Pick 'n Save is Wisconsin's largest single buyer of local produce, working with over 100 local farmers to offer Wisconsin customers the best in locally grown fruits and vegetables. And when you can put locally grown fruits into something as delicious as Cranberry Apple Sangria, you do it. It's just that simple! And trust me, you won't be sad you did.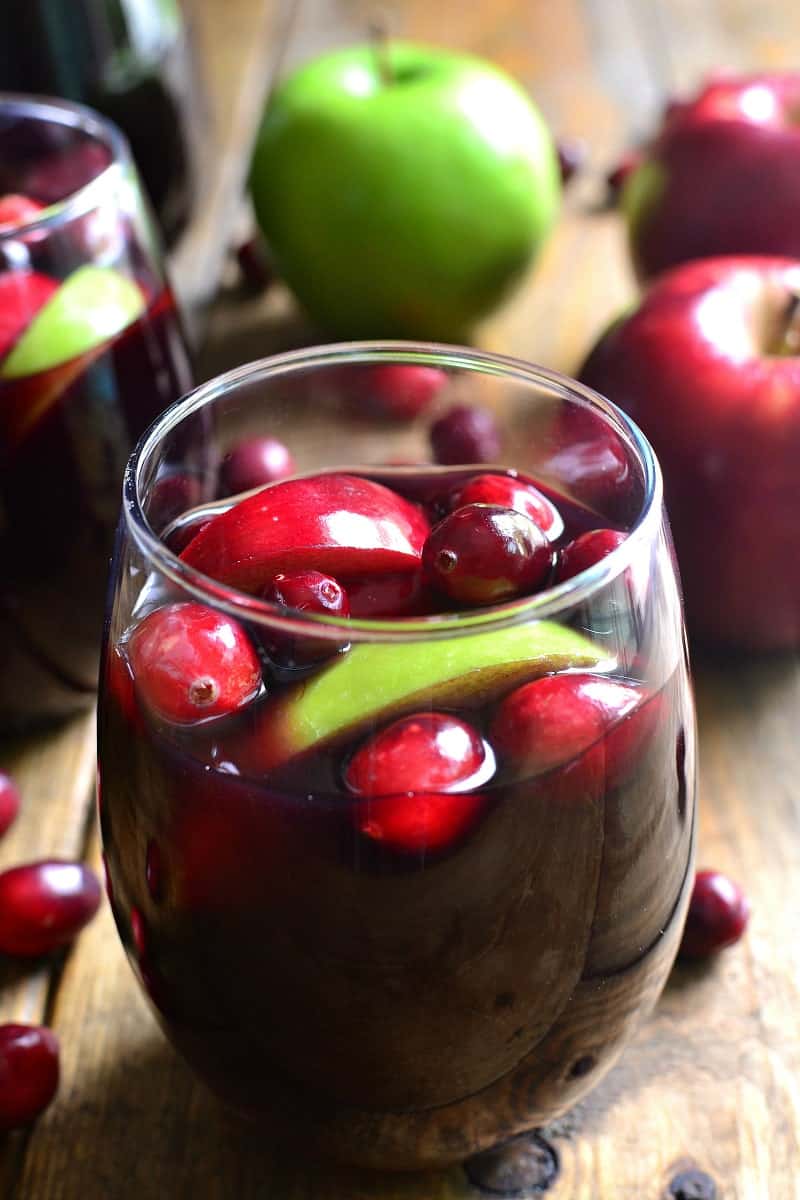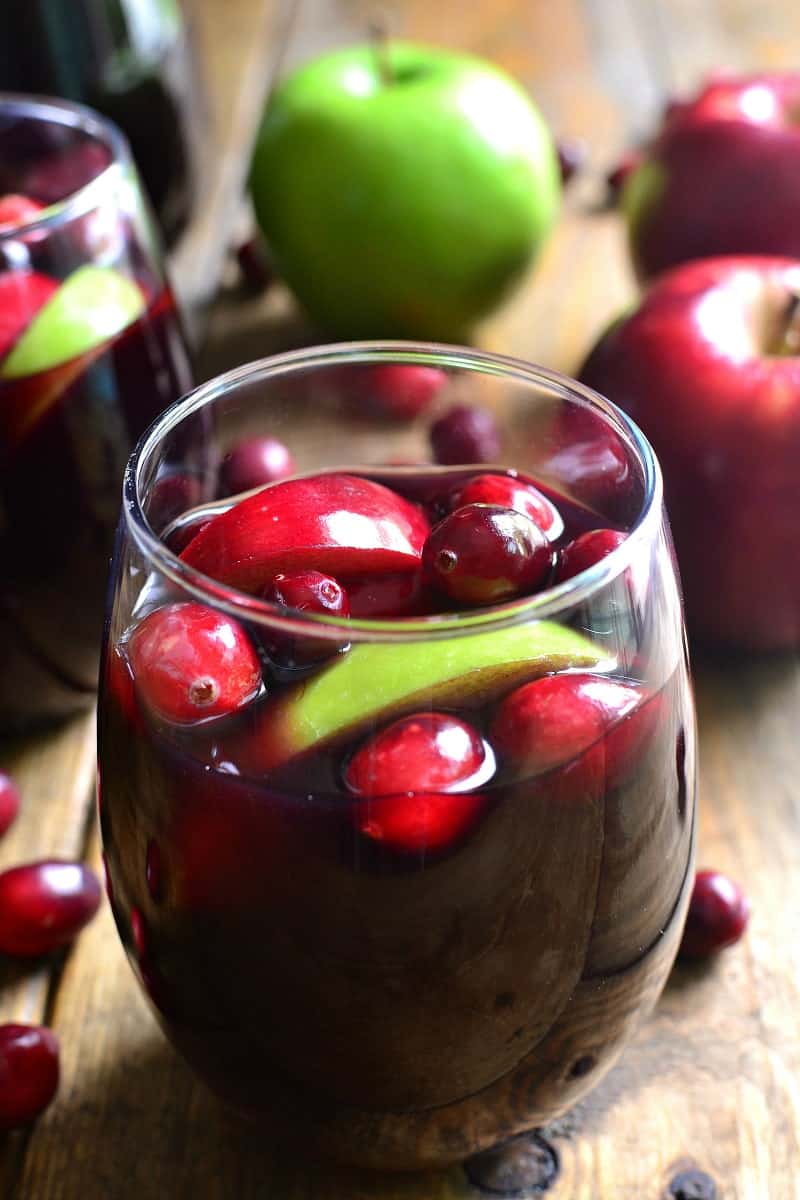 WHAT INGREDIENTS ARE IN THIS RECIPE?
Red wine
Apple cider
Cranberry juice
Brandy
Simple syrup
1 red apple
1 green apple
Fresh cranberries
HOW DO YOU MAKE CRANBERRY APPLE SANGRIA?
In a large pitcher, combine red wine, apple cider, cranberry juice, and simple syrup.
Add sliced apples and fresh cranberries.
Refrigerate until ready to serve.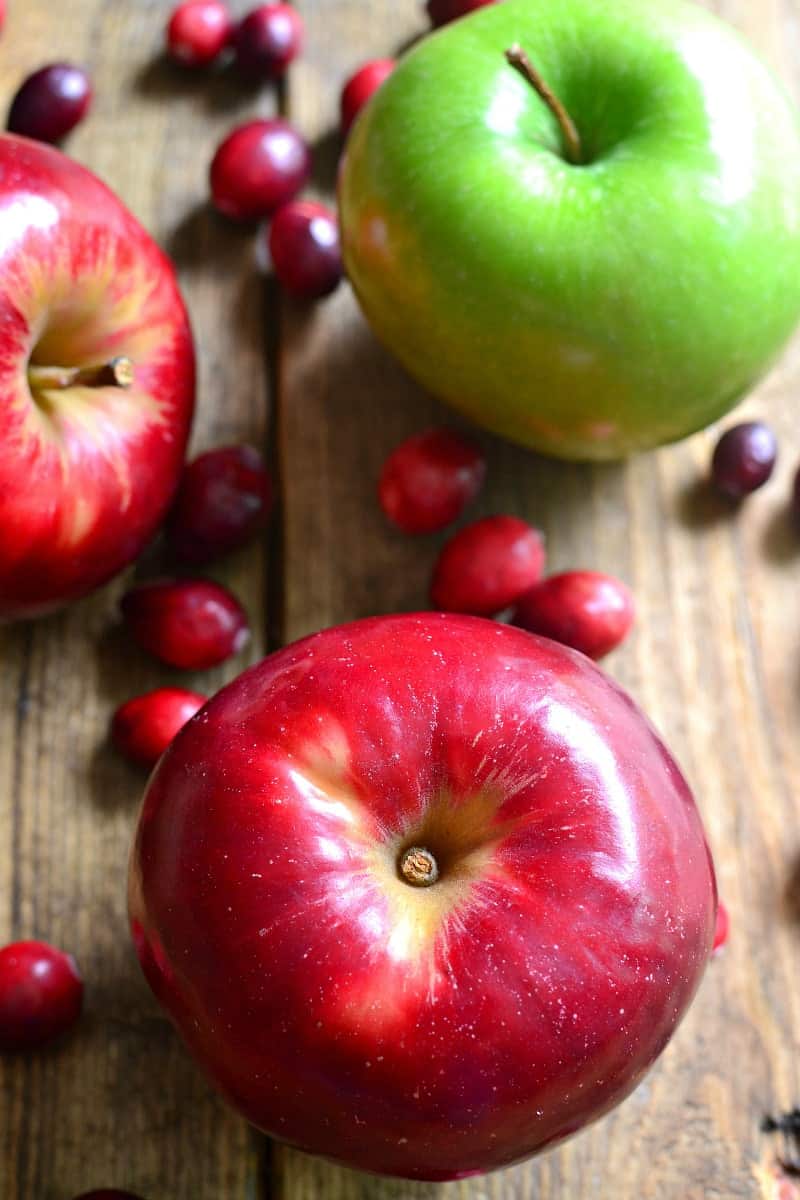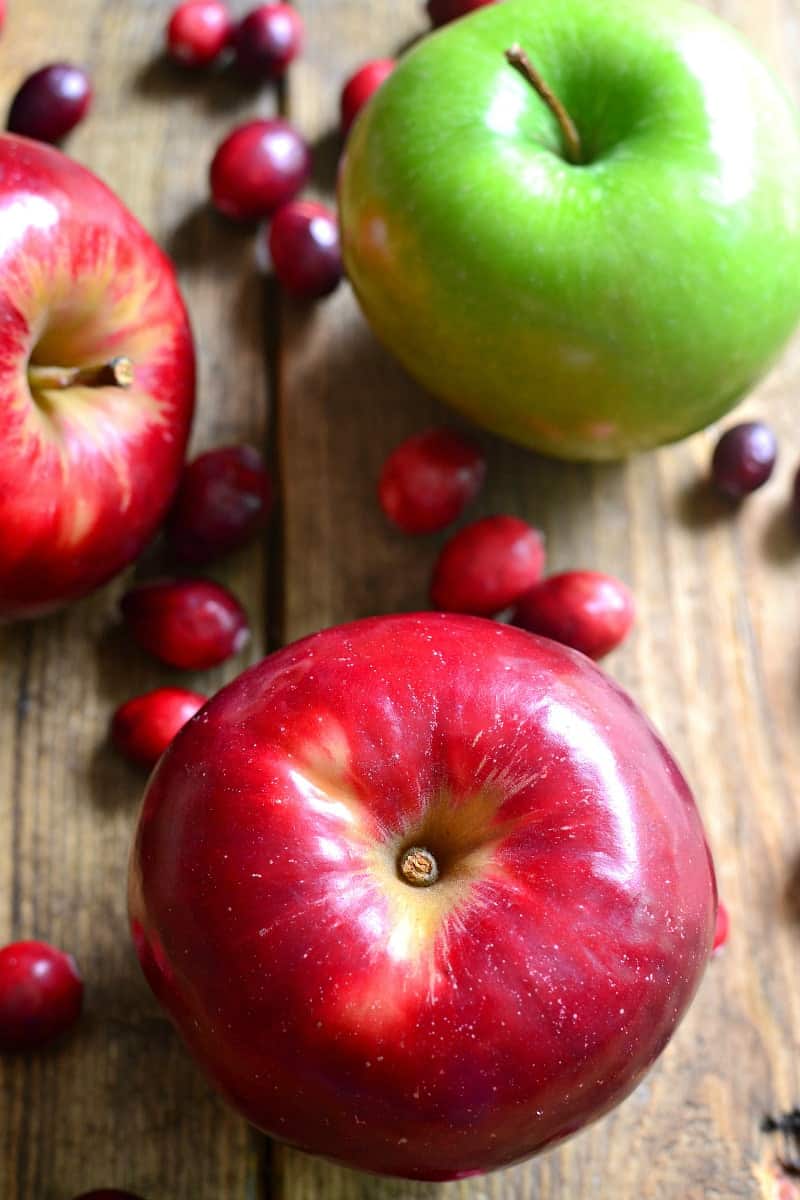 WHAT IS SANGRIA?
Sangria is an alcoholic beverage that typically consists of red wine and chopped fruit, along with other ingredients such as orange juice and brandy. Sangria originated in Spain and was first tasted in the United States at the 1964 World's Fair in New York.
CAN I MAKE THIS WITH WHITE WINE?
This recipe can be made with red wine, white wine, or even blush wine. The color, flavor, and sweetness level will change based on the wine you use, but there's no "wrong" kind of wine when it comes to sangria!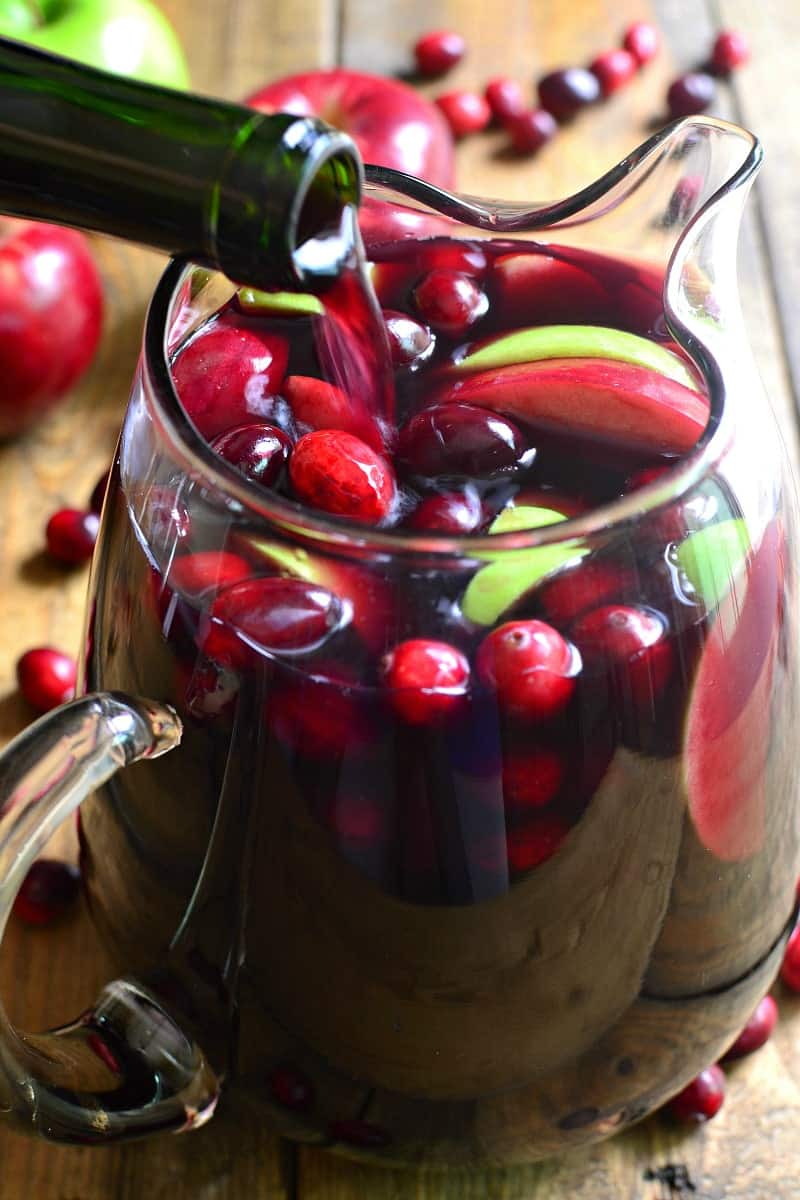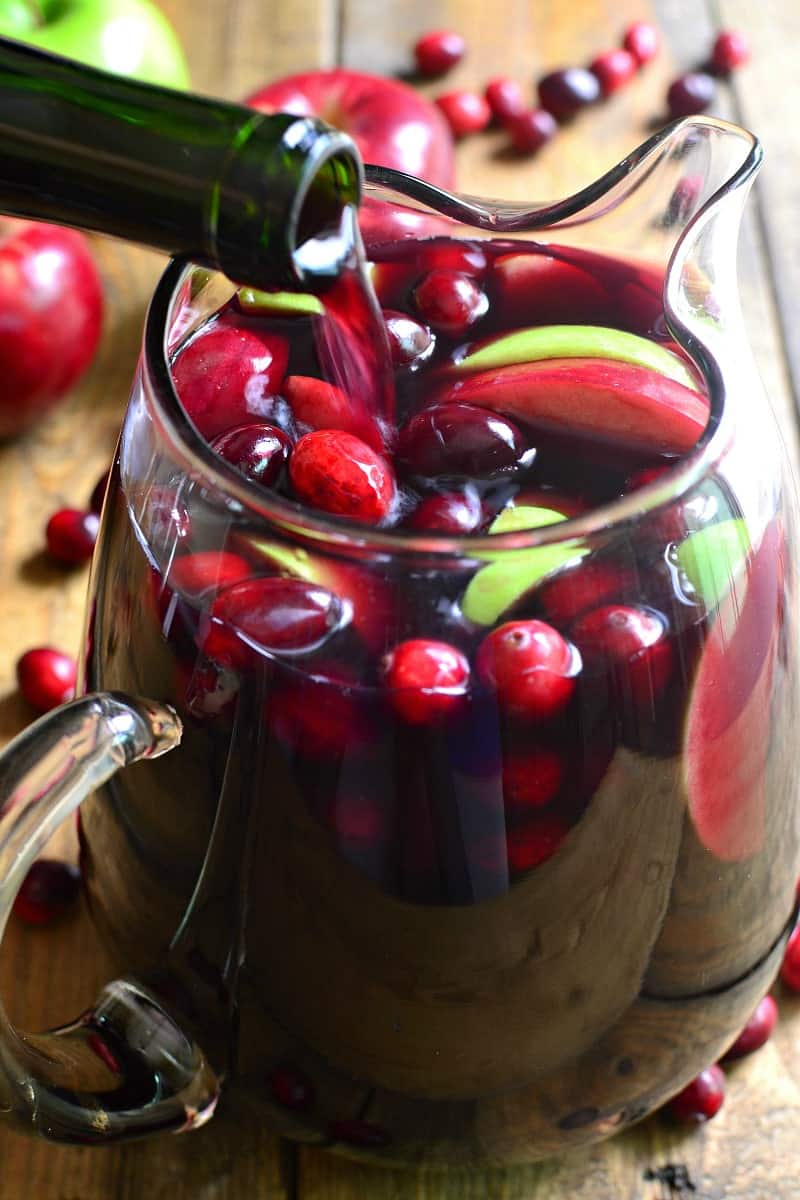 WHAT CAN I USE INSTEAD OF BRANDY?
If you don't care for brandy, or don't have any on hand, you can feel free to substitute any of the following:
Bourbon
Whiskey
Dark or spiced rum
Vodka
Apple liqueur
Cranberry liqueur
WHAT ARE SOME OTHER VARIATIONS OF THIS RECIPE?
Substitute cranberry or apple wine for the red wine (test for sweetness before adding simple syrup)
Use apple flavored brandy for more intense apple flavor
Use cranberry simple syrup in place of regular simple syrup
Use a variety of different apples
Chop apples instead of slicing them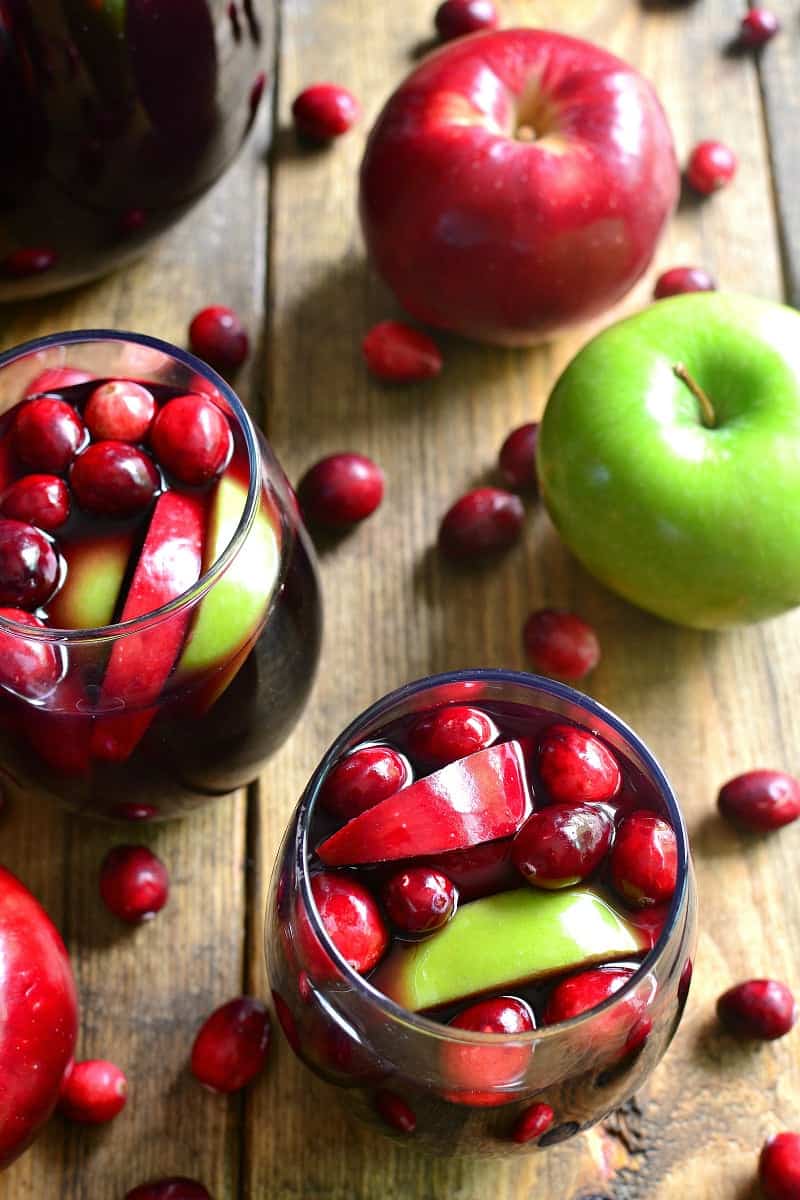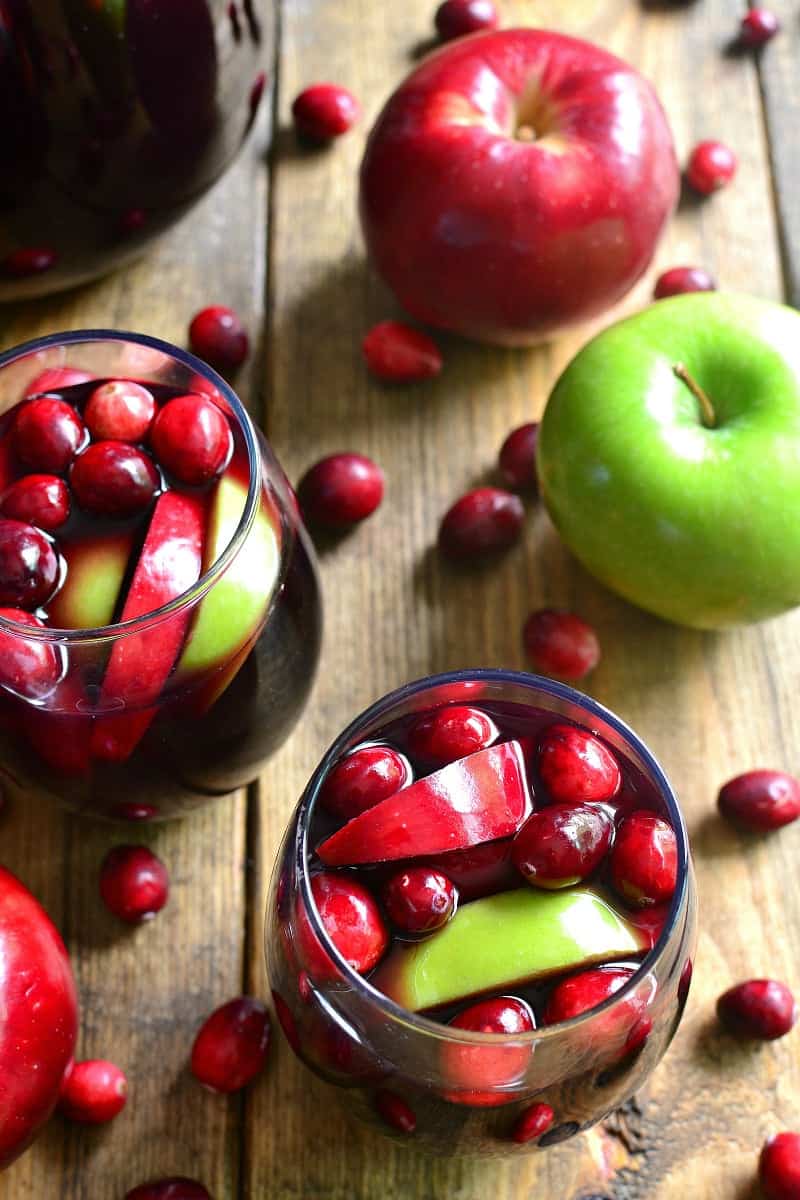 HOW LONG CAN YOU KEEP SANGRIA IN THE FRIDGE?
Sangria is best when consumed within 3-5 days. I would suggest discarding the fruit after 2-3 days, as it will start to go bad sooner than the sangria itself.
**You can read more about Pick 'n Save's Wisconsin farmers here: http://www.picknsave.com/locallygrown. And, for more recipe inspiration, be sure to visit Pick 'n Save on Facebook, Pinterest, or Twitter!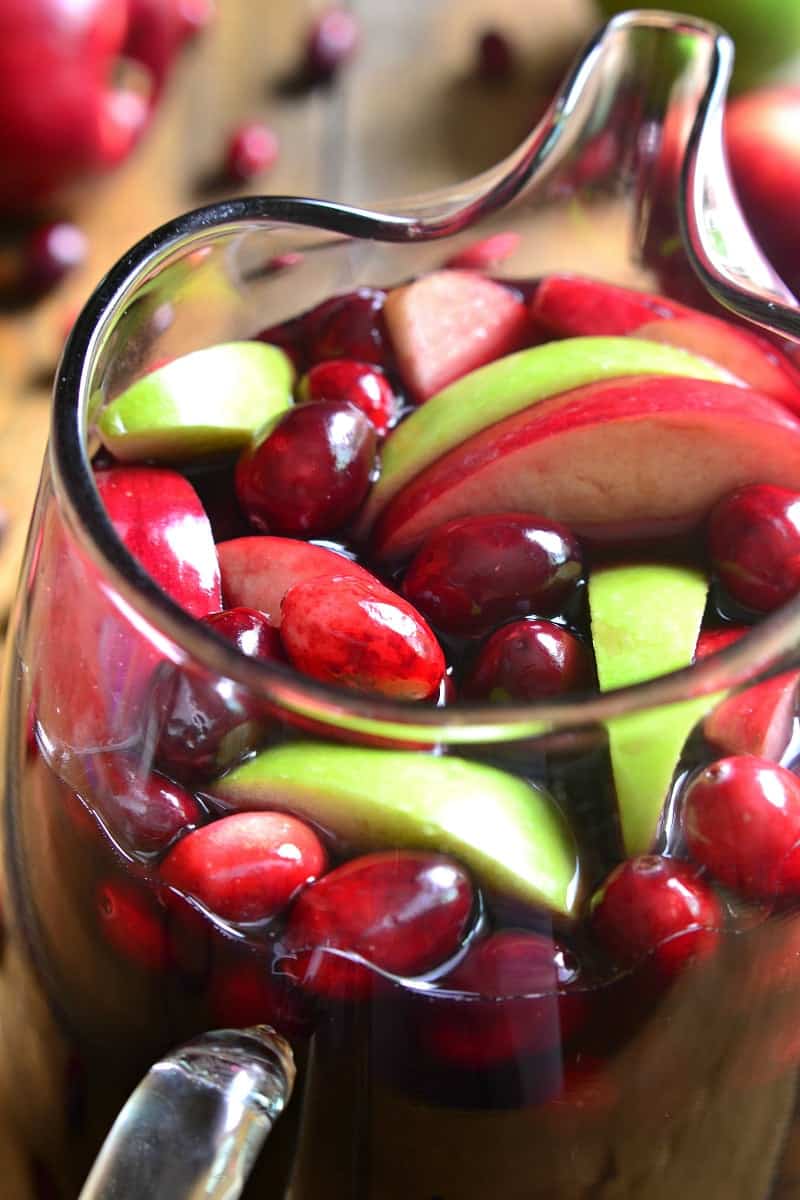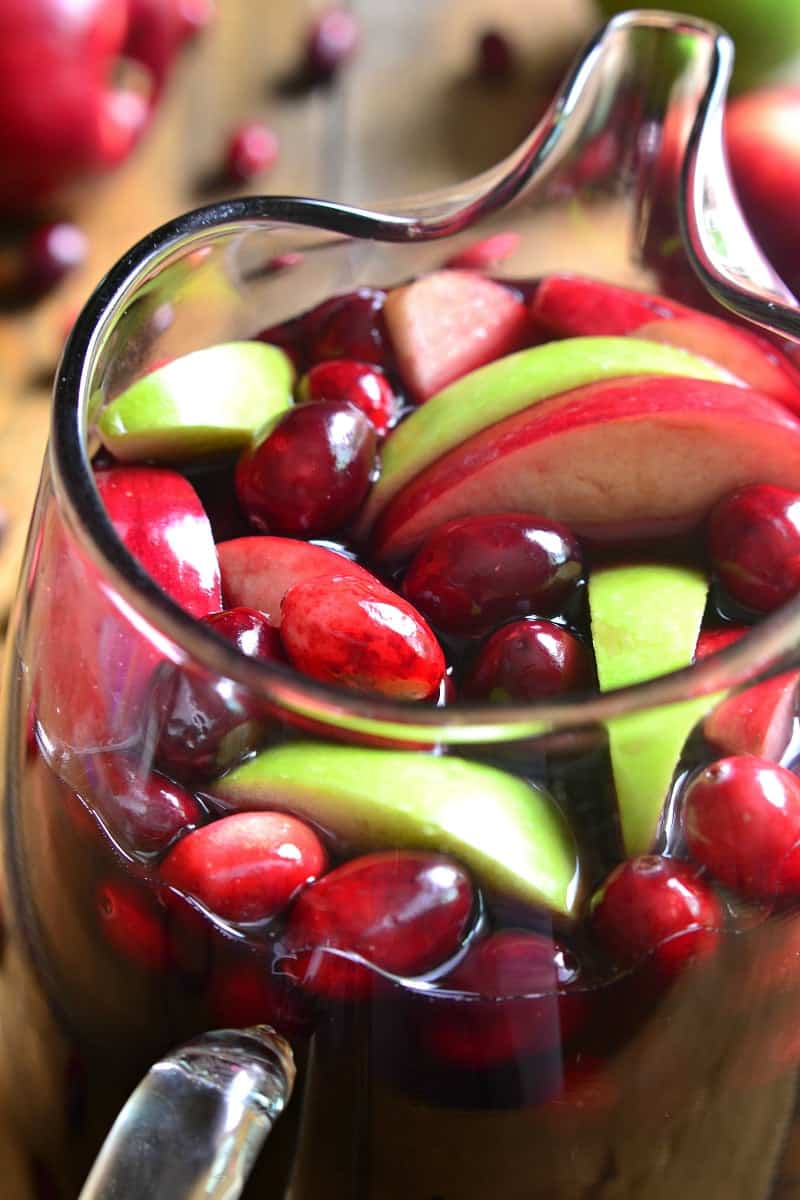 Looking for more delicious sangria recipes? Here are some of our favorites!
And if you're looking for more ways to use fresh cranberries, be sure to give these a try!
Cranberry Apple Sangria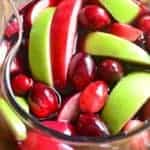 This Cranberry Apple Sangria is a deliciously sweet taste of fall! Loaded with fresh, seasonal fruit and packed with flavor, it's sure to become a new fall favorite! Perfect for the holidays, too!
Sangria
1 bottle red wine (I used a red blend)
3/4 c. unfiltered apple cider
3/4 c. cranberry juice
3/4 c. brandy
1/4 – 1/2 c. simple syrup (according to desired sweetness)
1 red apple
1 green apple
1/2 c. fresh cranberries
Simple Syrup
In a small saucepan (combine equal parts water and sugar. Stir, bring to a boil, remove from heat & cool completely.)
Combine all ingredients in a small pitcher. (Double the recipe for a larger group.)
Enjoy!