This Coconut Cream Pie is smooth and luscious and creamy filled with rich coconut and vanilla. This tropical pie is a perfect slice of dessert for Easter or brunch or just because!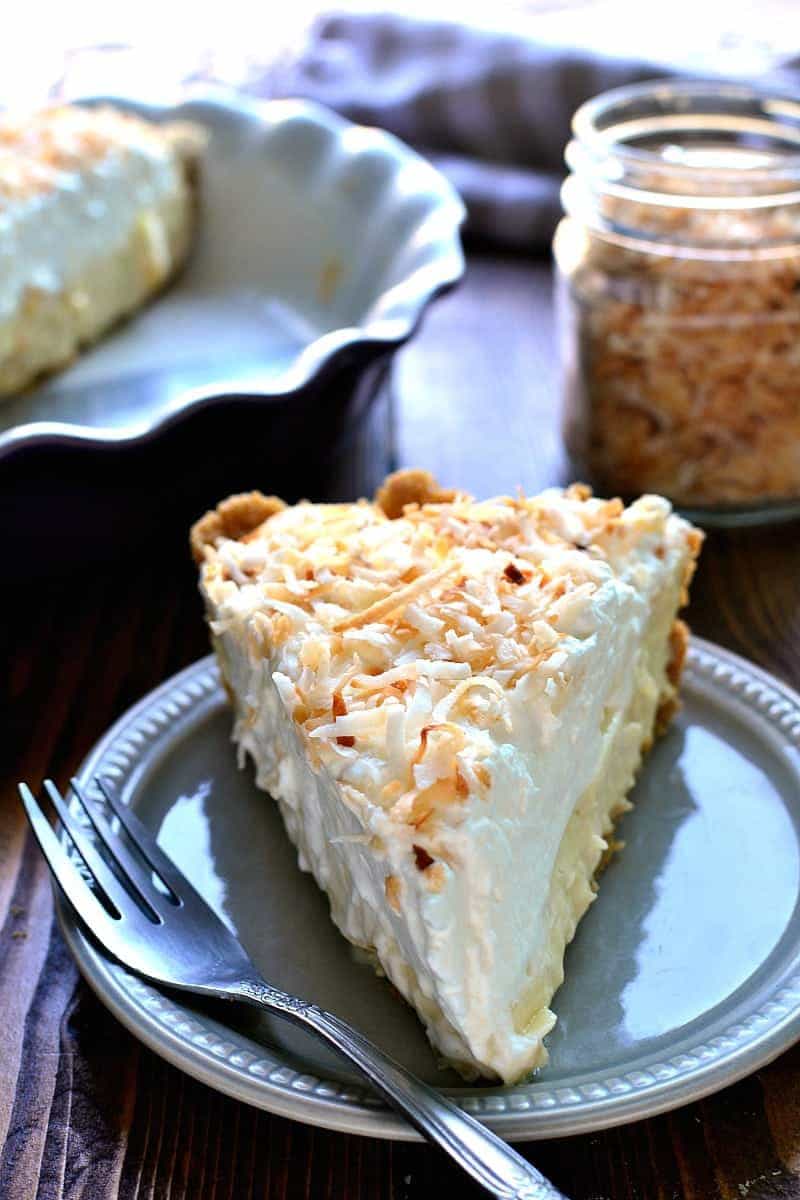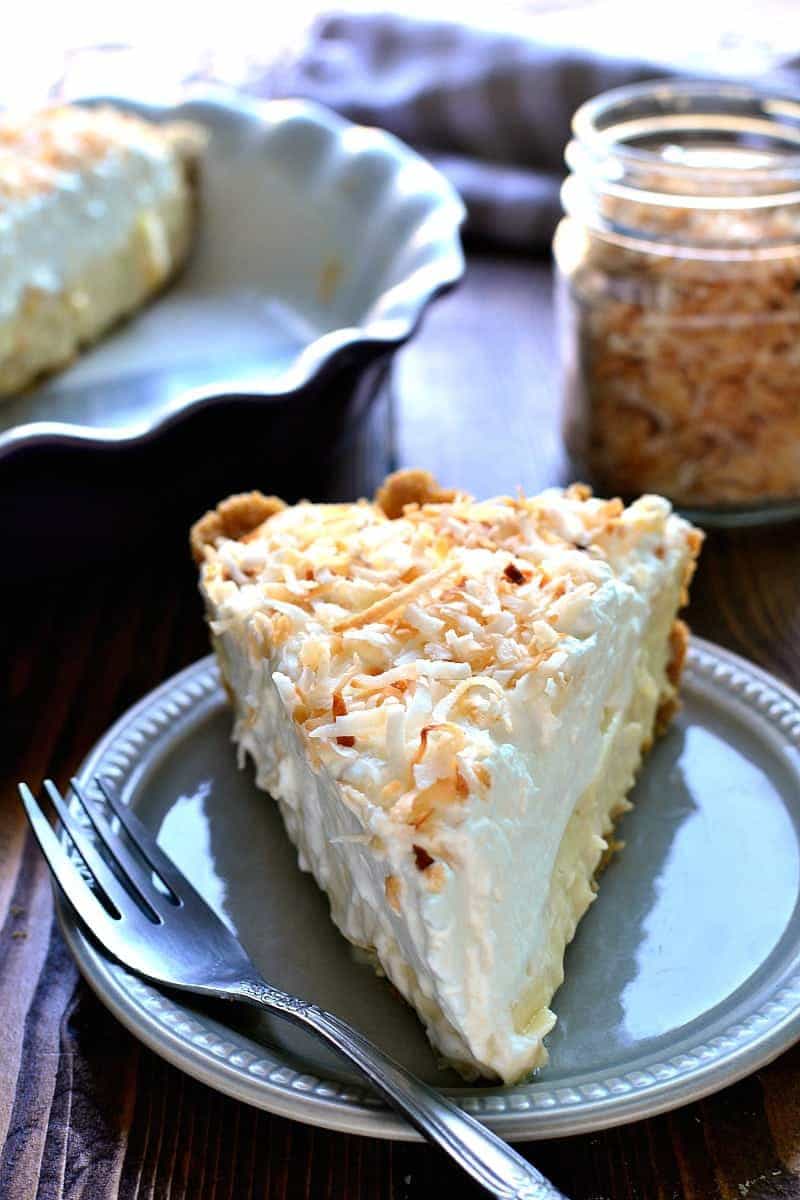 True story: I went through my ENTIRE childhood convinced I didn't like pie. Okay, I take that back. I went through my entire childhood convinced that the only kind of pie I liked was Strawberry Pie. Well, it turns out I was wrong.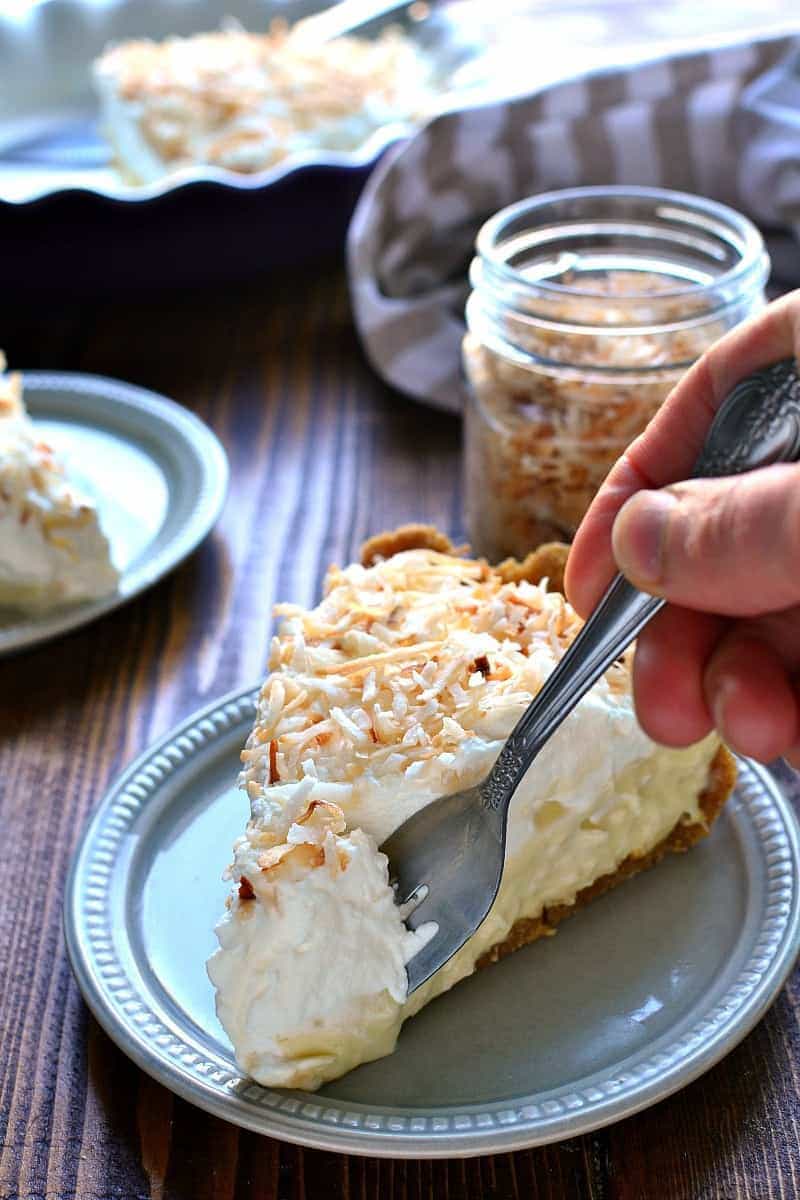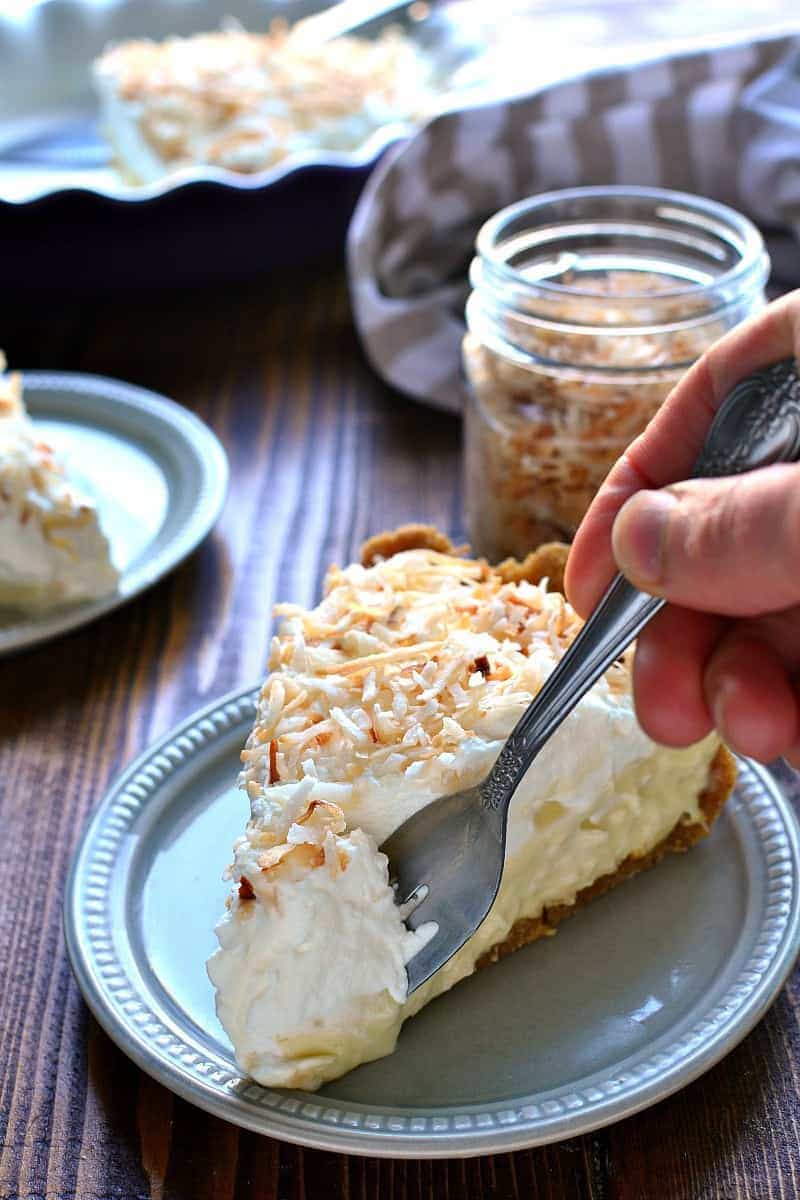 As it turns out, I LOVE pie! Which is especially exciting on a day like today, March 14th…..Pi Day! (Who's ready to celebrate??)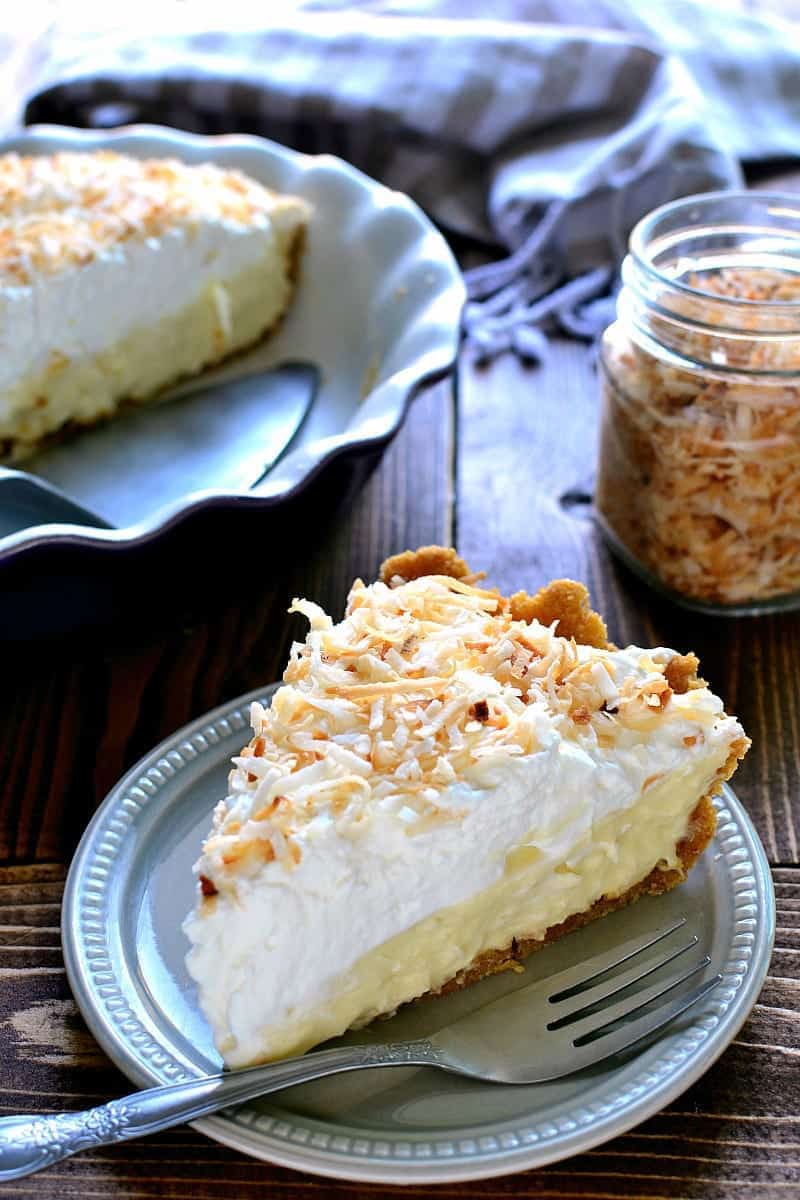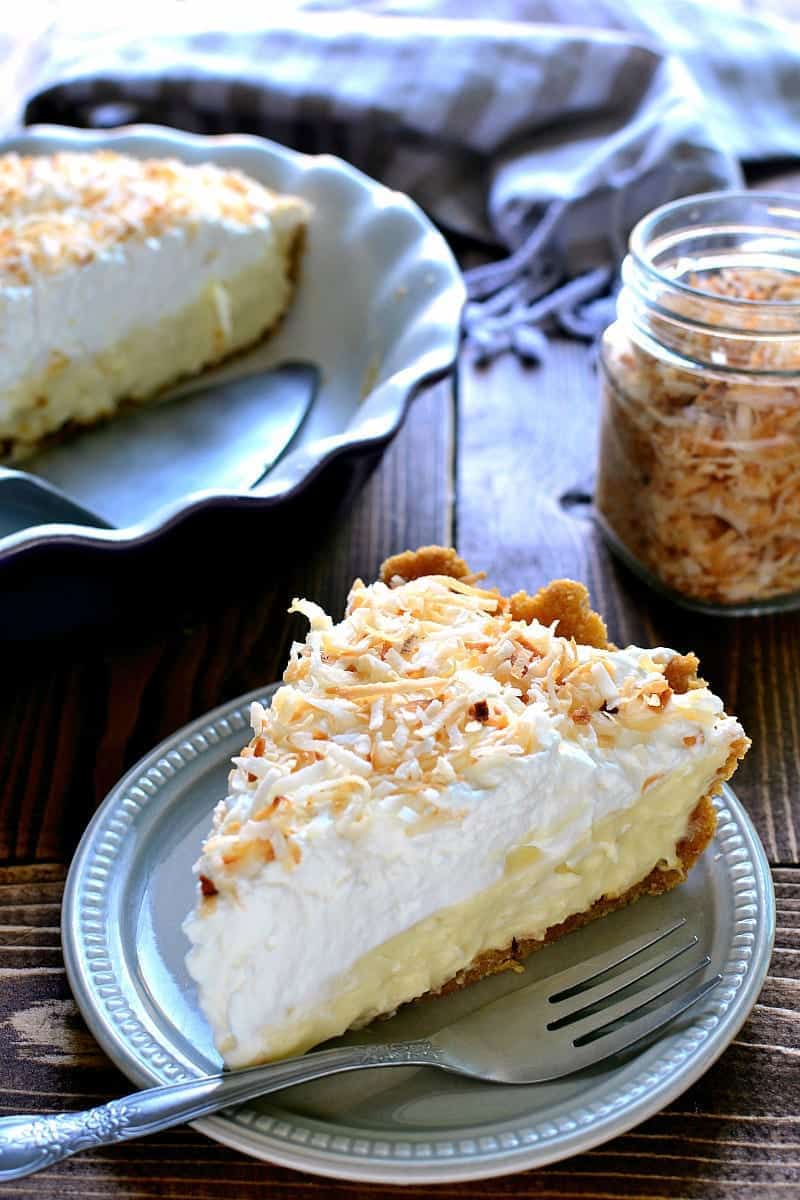 Coconut Cream Pie – A perfect slice of heaven
I'm not really sure where my childhood anti-pie sentiments came from (a bad piece of pie? a rivalry with a sibling? a friend of mine who didn't like pie and convinced me to do the same?) Either way, now that I know the truth, I'm committed to making up for lost time. And there's only one way to do that (if you know what I mean!)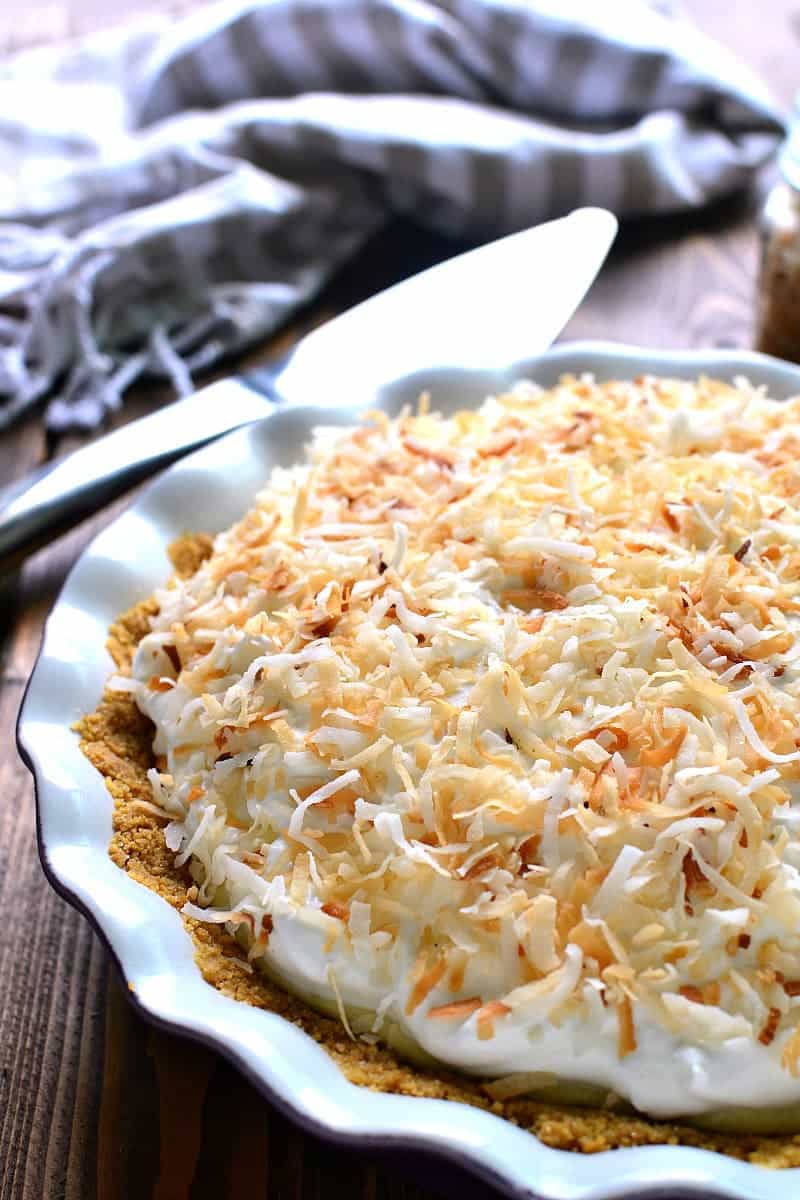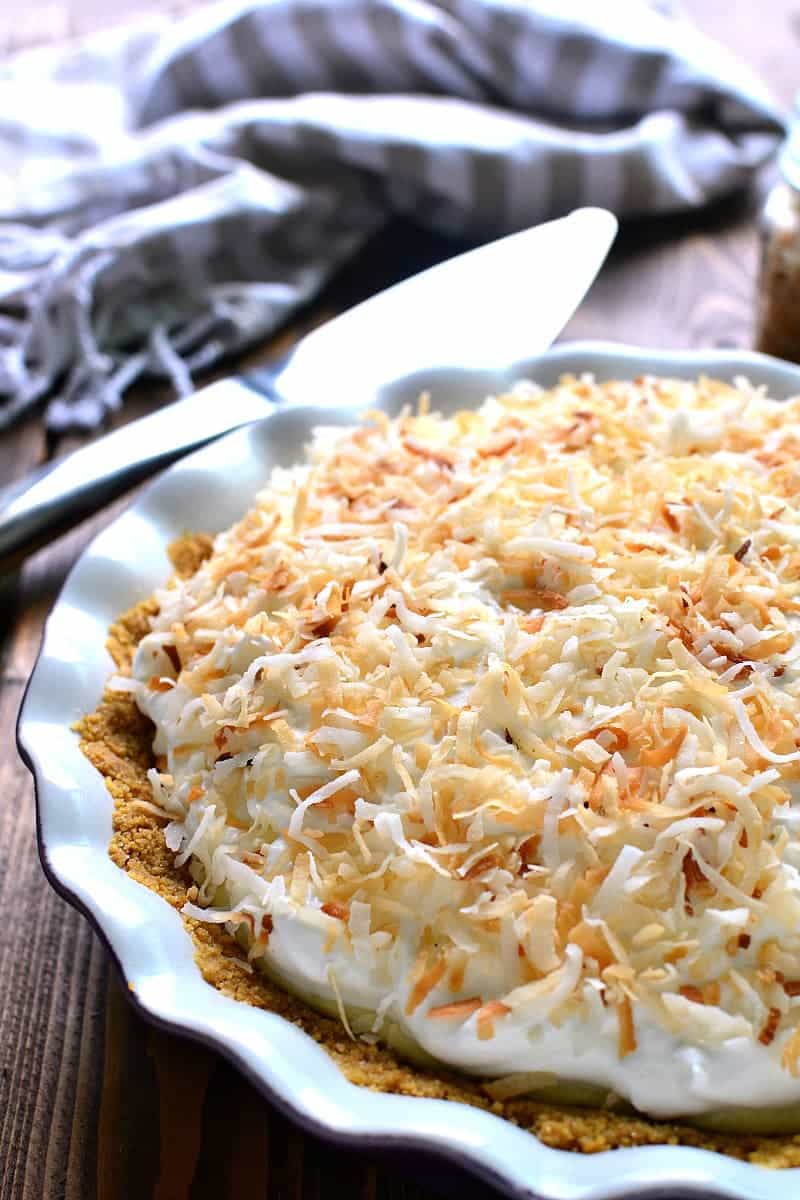 I definitely have my favorites: French Silk, Banana Cream, Pecan, and, of course, Strawberry. And now I've added a new favorite to my list: Coconut Cream. I'm telling you – this is the creamiest, most luxurious pie EVER. It's like coconut pudding you can eat with a fork, topped with homemade whipped cream and paired with a buttery graham cracker crust. I'm getting hungry just thinking about it…..and after making FOUR of them to get the recipe just right…..that's not something I ever thought I'd say again!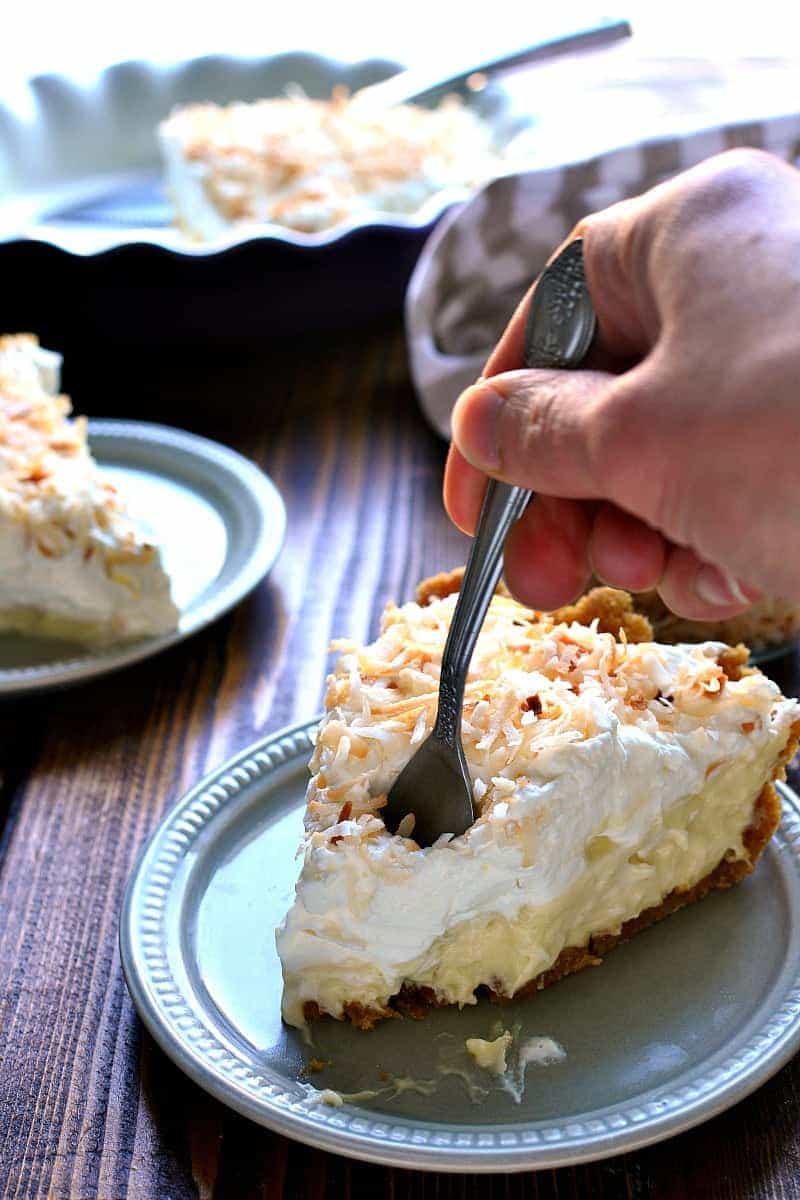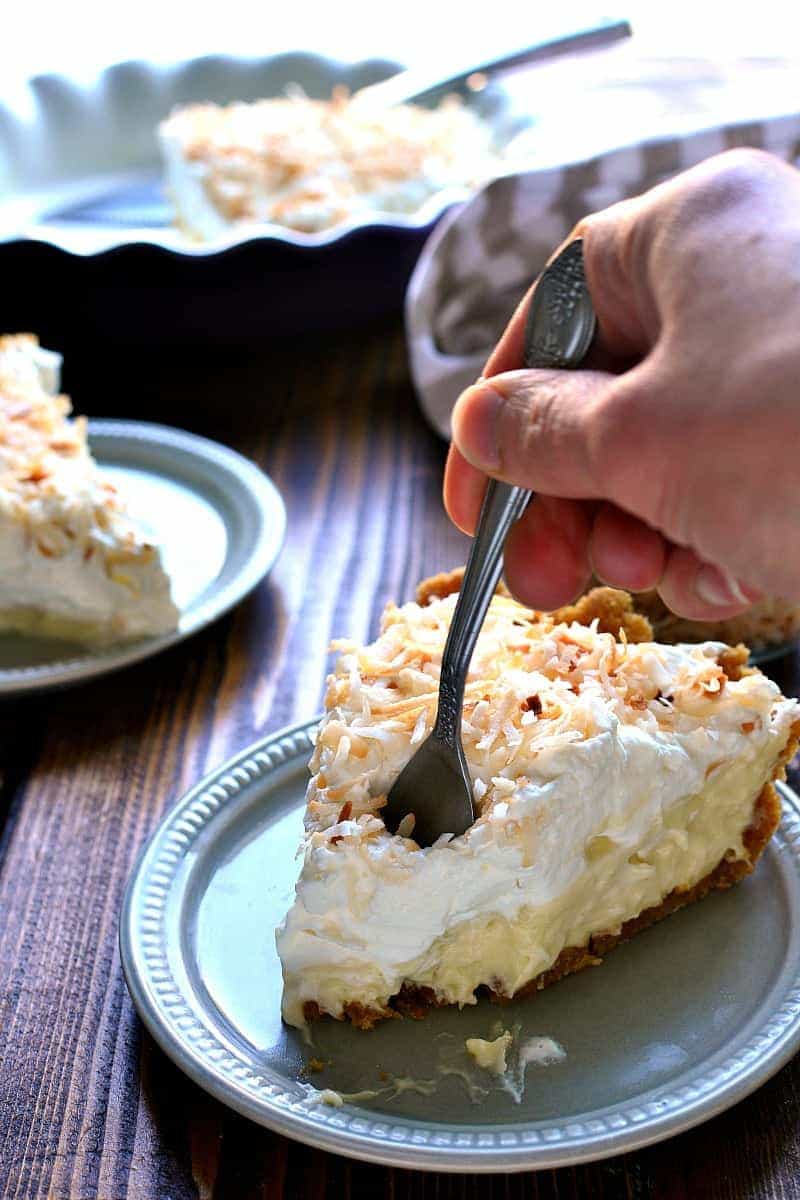 Coconut Cream Pie
But that's the deal with a good pie. It keeps calling you back for another bite! So what makes this Coconut Cream Pie SO irresistible? Well, for starters, the graham cracker crust. There's something about the way it pairs with the coconut cream filling that's seriously delicious. Also? I replaced the regular shredded coconut with toasted coconut (the only kind I really enjoy) and it made all the difference. One thing to note is that this is a CREAM pie, which means it can be hard to cut and serve the perfect slice. To help, I would recommend placing the pie in the freezer for 15-20 minutes before serving. (*This is not a necessary step, but will help you get nice clean slices!)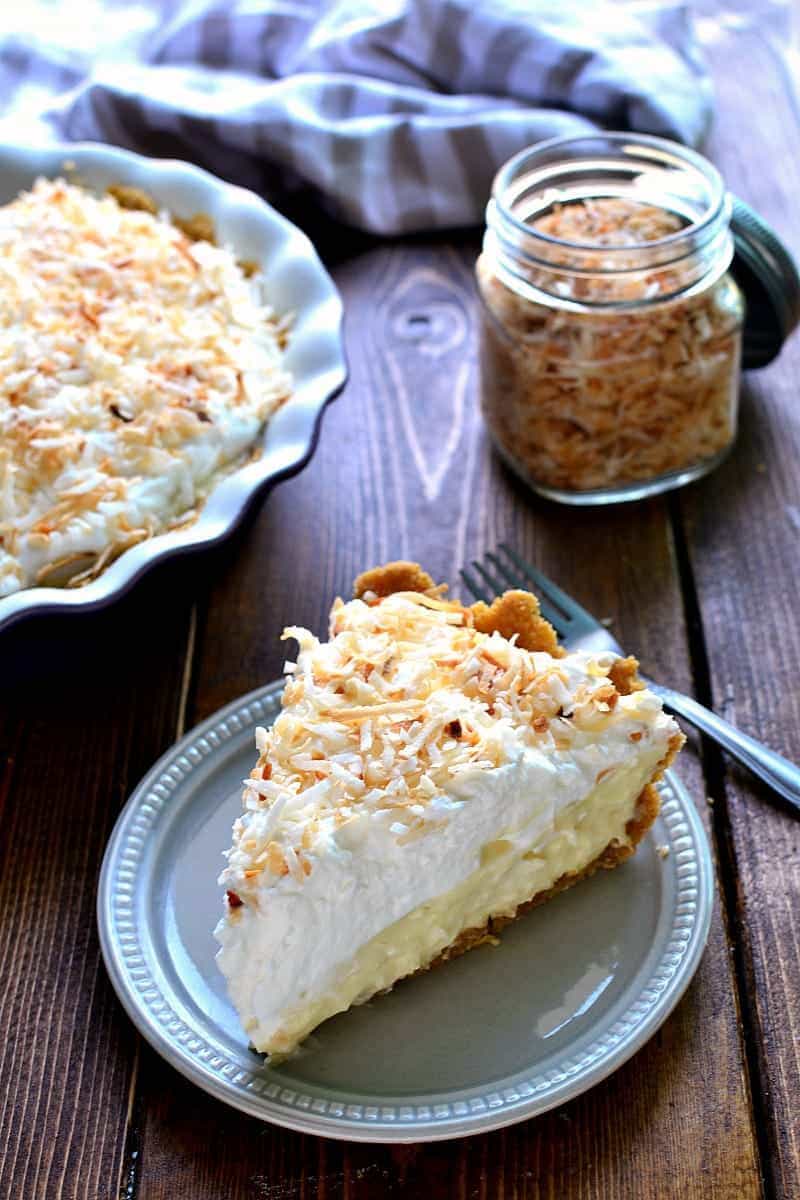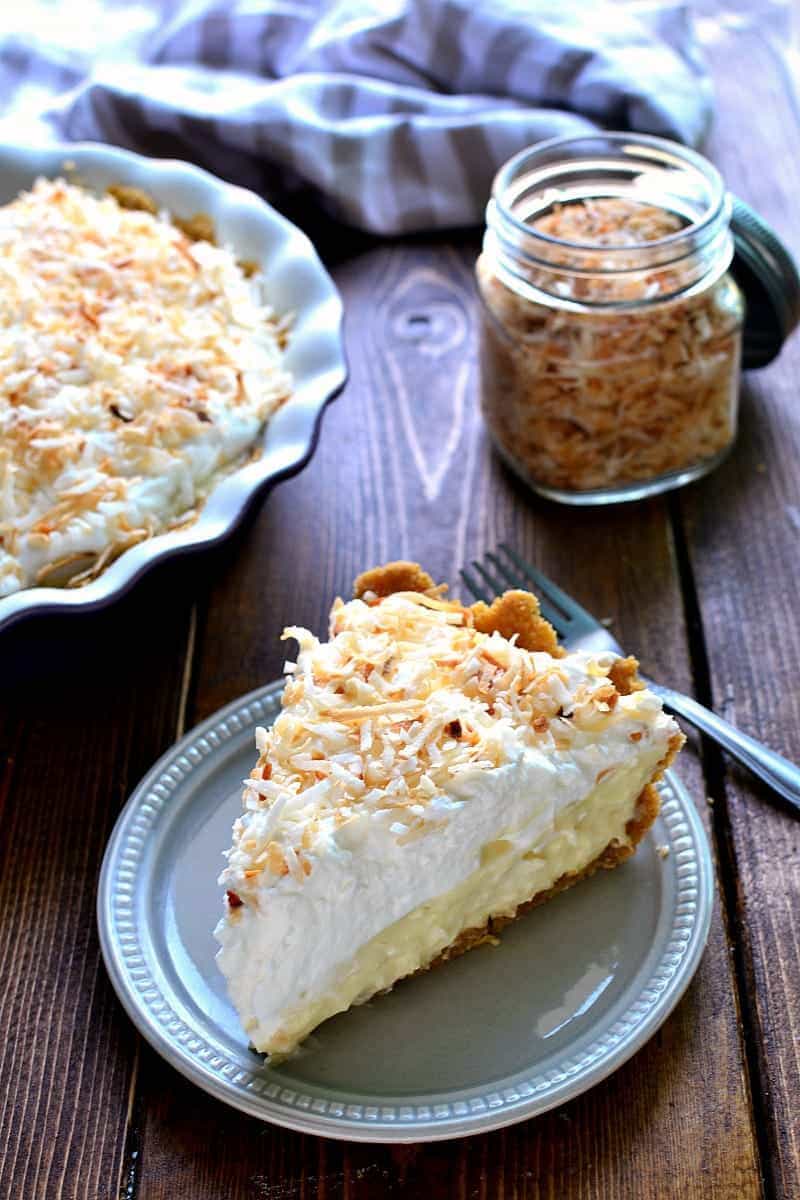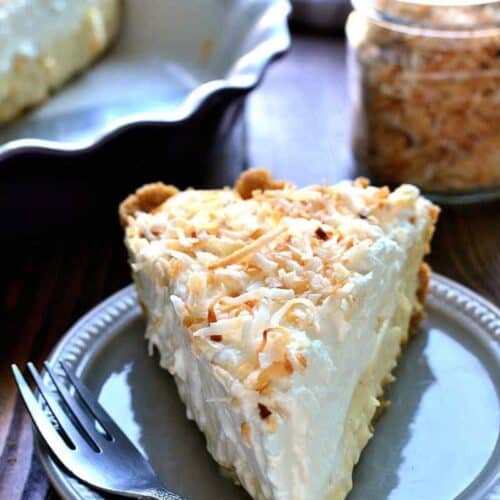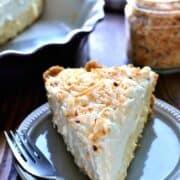 Coconut Cream Pie
This Coconut Cream Pie is smooth and luscious and creamy....and filled with the delicious flavors of toasted coconut and vanilla. Perfect for Easter, perfect for spring, the perfect piece of pie!
Ingredients
For crust:

1 1/4

c.

graham cracker crumbs

1/4

c.

sugar

6

Tbsp.

butter

melted (I used salted)

For coconut cream filling:

4

large egg yolks

2

c.

1 can coconut milk

1-1/2

c.

half & half

3/4

c.

sugar

1/3

c.

cornstarch

1

tsp.

vanilla extract

1/2

tsp.

almond extract

1 1/2

c.

flaked coconut

toasted, divided

For whipped cream:

1 1/2

c.

heavy whipping cream

3

Tbsp.

sugar
Instructions
For crust:

Combine graham cracker crumbs with melted butter and sugar.

Press firmly into bottom and up sides of a 10 inch pie plate.

Bake at 350 degrees for 6-8 minutes or until lightly browned.

Cool completely.

For toasted coconut:

Spread coconut on a rimmed baking sheet and baking at 350 degrees for 8-10 minutes, checking and stirring regularly to avoid burning.

For coconut cream filling:

In a large saucepan, combine egg yolks, coconut milk, half & half, sugar, and cornstarch.

Whisk until well-blended.

Bring mixture to a boil over medium heat, whisking constantly.

Reduce heat to medium-low and cook 4 minutes more, whisking vigorously.

Remove from heat; stir in vanilla, almond, and half of toasted coconut.

Pour filling into cooled crust; place saran wrap or wax paper directly on filling.

Refrigerate 3 hours or until firm.

For whipped cream:

*Before starting, make sure whipping cream is very cold and place mixing bowl and beaters in the freezer for 10 minutes.

Combine cold heavy whipping cream and sugar in chilled bowl.

Beat on medium speed until soft peaks form.

Gently spoon onto chilled pie and top with remaining toasted coconut.

Optional: Before serving, chill pie in freezer for 15 minutes to aid in slicing.

So. Are you ready for pie? Just in case you need more convincing, I've joined together with some of my favorite bloggers to bring you 12 recipes for Pi Day! Because I love you. And because everyone needs more pie in their lives….don't you think?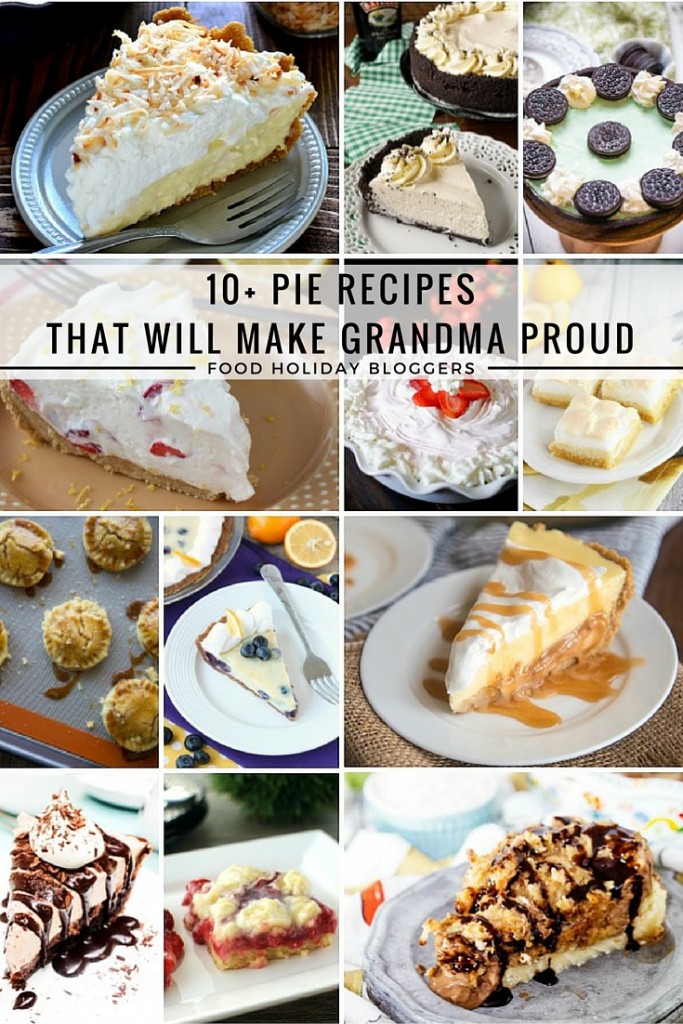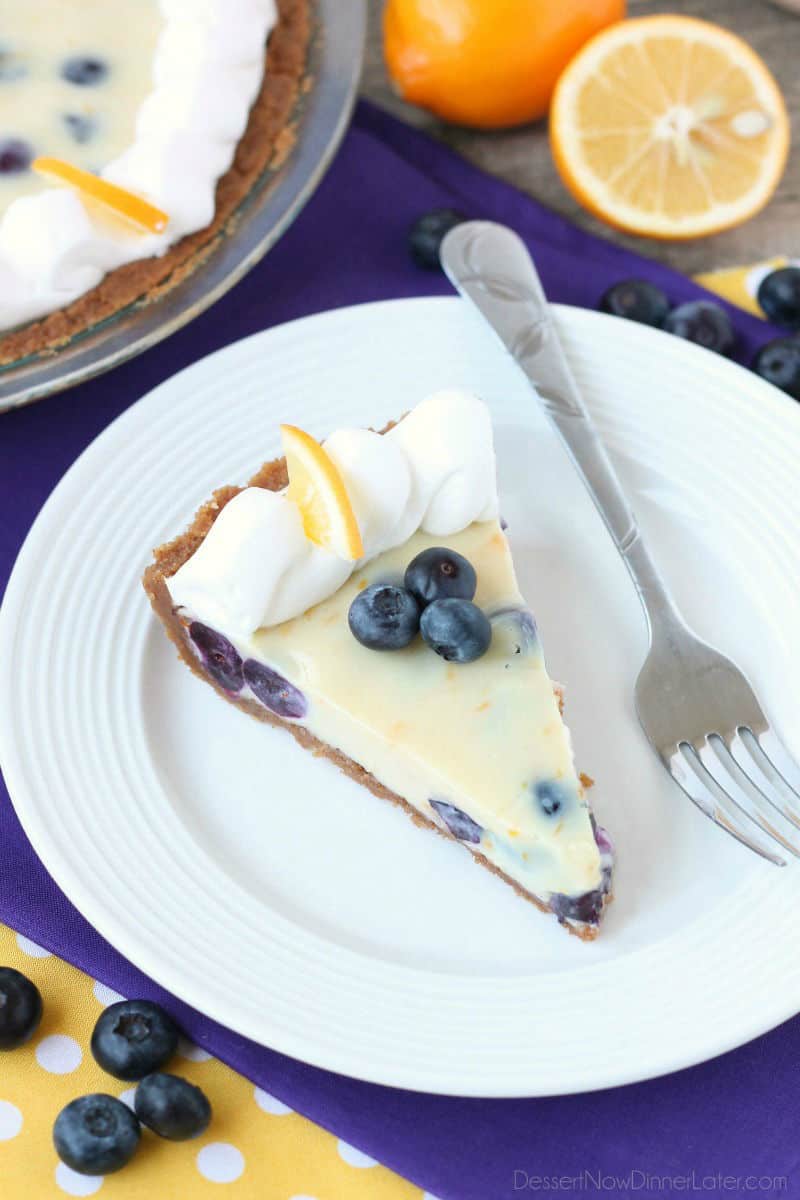 Creamy Lemon and Blueberry Pie // Dessert Now Dinner Later
Pecan Hand Pies // Tried and Tasty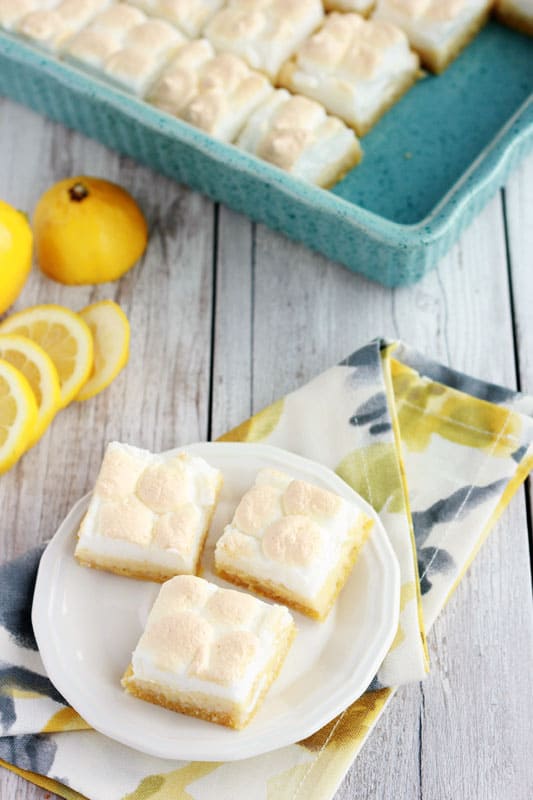 Lemon Pie Bars // One Sweet Appetite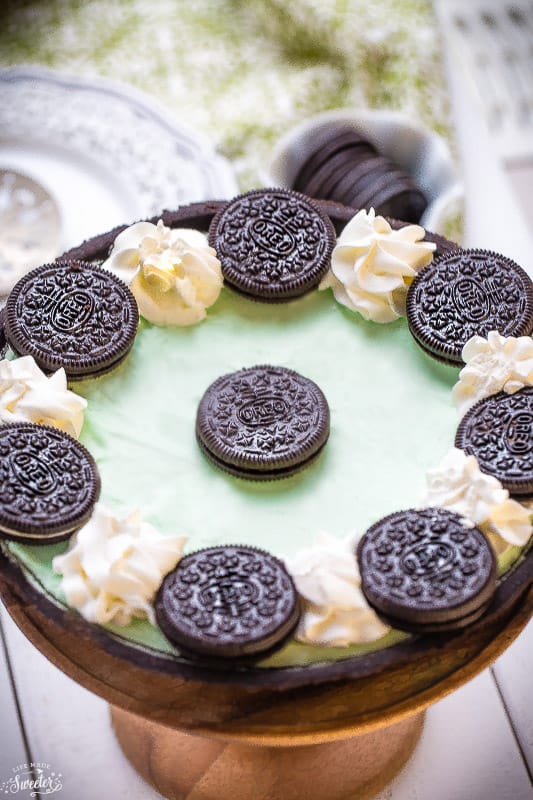 No Bake Chocolate Mint Oreo Pie // Life Made Sweeter
Irish Cream Pies // Sugar & Soul
No Bake Strawberry Lemon Cream Pie // A Kitchen Addiction
Samoa Pie // Eazy Peazy Mealz
Mile High Fudge Brownie Pie // A Dash of Sanity
Cherry Pie Bars // Cupcake Diaries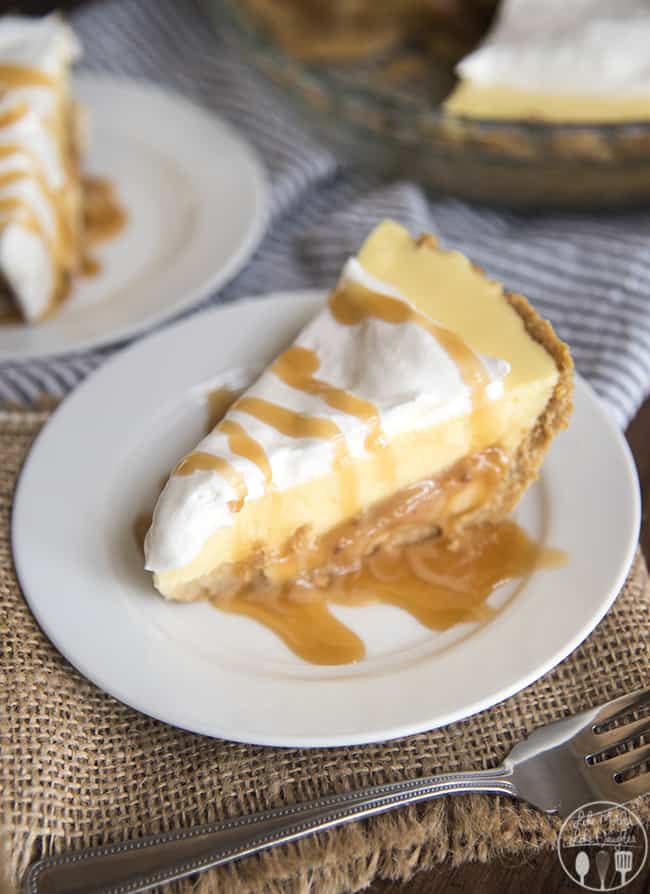 Caramel Banana Cream Pie // Like Mother Like Daughter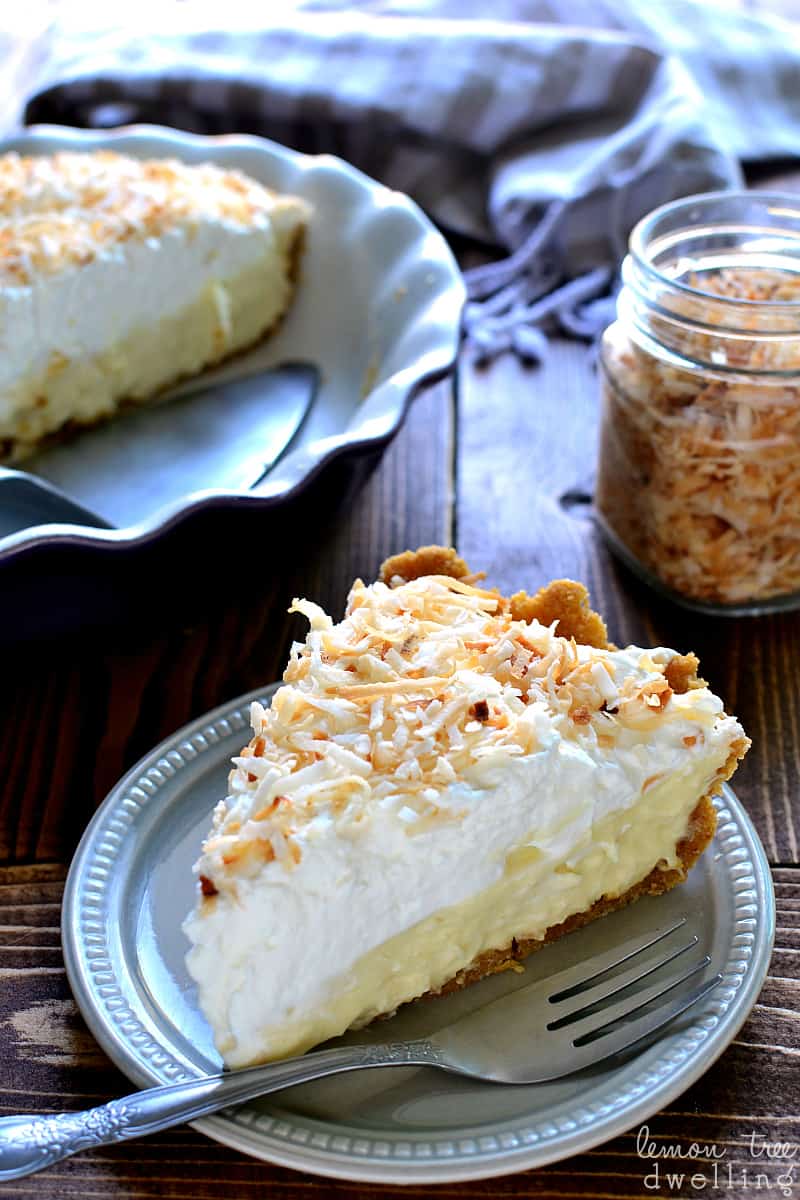 Coconut Cream Pie // Lemon Tree Dwelling
Frozen Strawberry Yogurt Pie // The Love Nerds