This Skinny Ambrosia Fruit Salad combines 5 types of sweet fruit with a delicious Greek yogurt dressing – the perfect healthy way to dress up your plain fruit salad!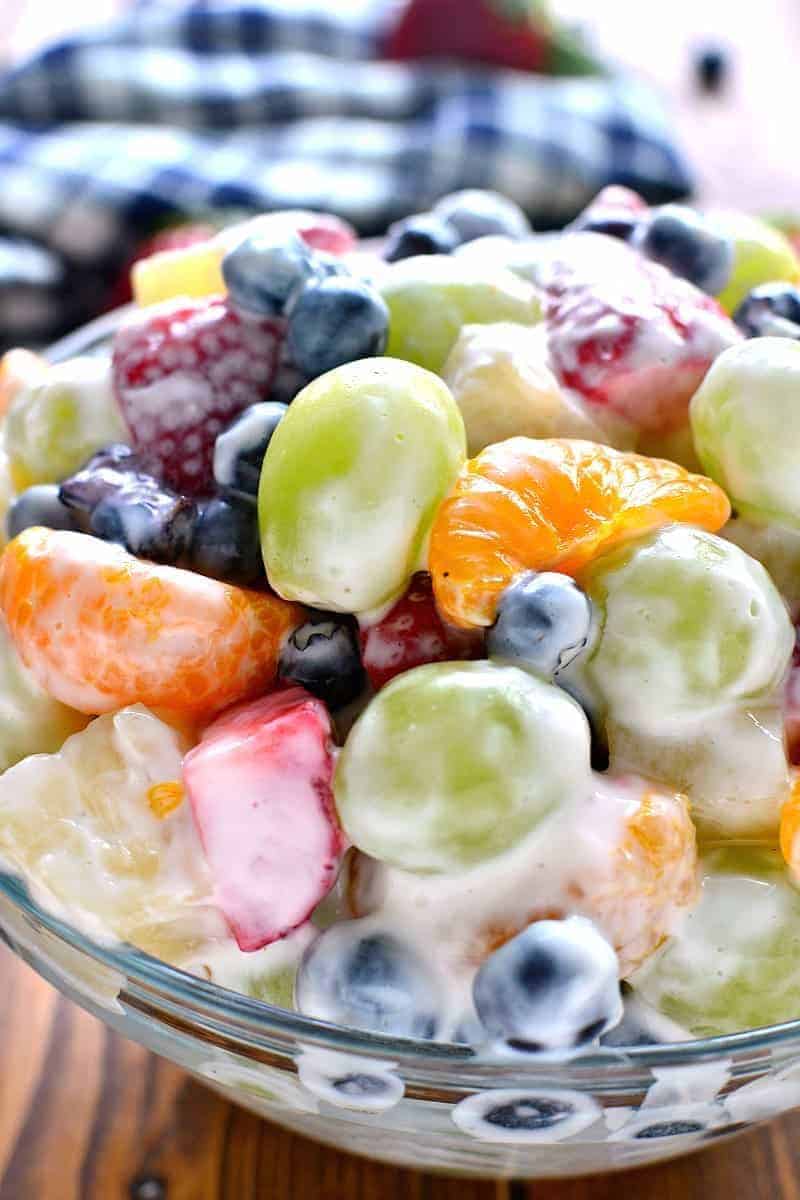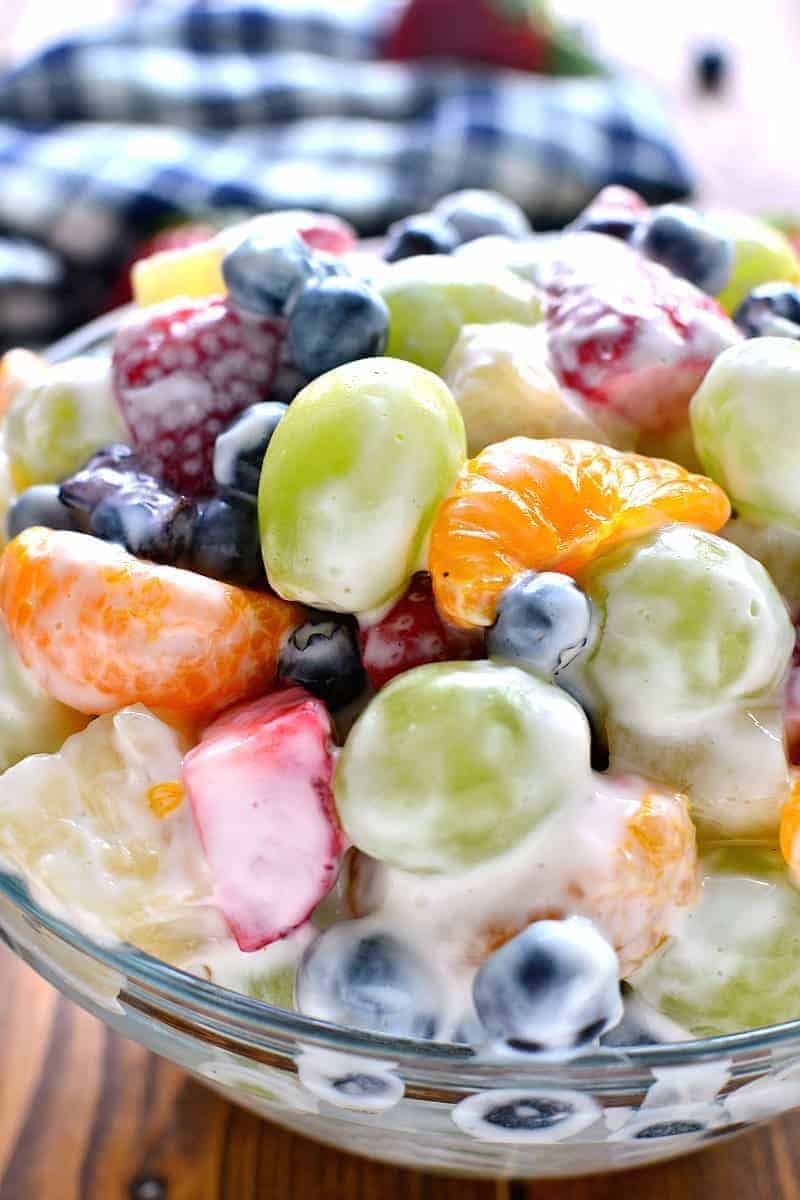 I'll never forget when Jorden and I were dating, and we were hanging out in his tiny one-bedroom apartment, and we got into some type of fight. Most likely about something stupid (as so many of them are)….but at the time, important enough to waste a Saturday afternoon. Ugh.
Anyway, at some point in the midst of our fight, Jorden decided he was done. And he went into his bedroom, closed the door, and started watching old reruns of Seinfeld. In the middle of our fight! And before I knew it, he was laughing out loud on the other side of the door. So much for fighting, right?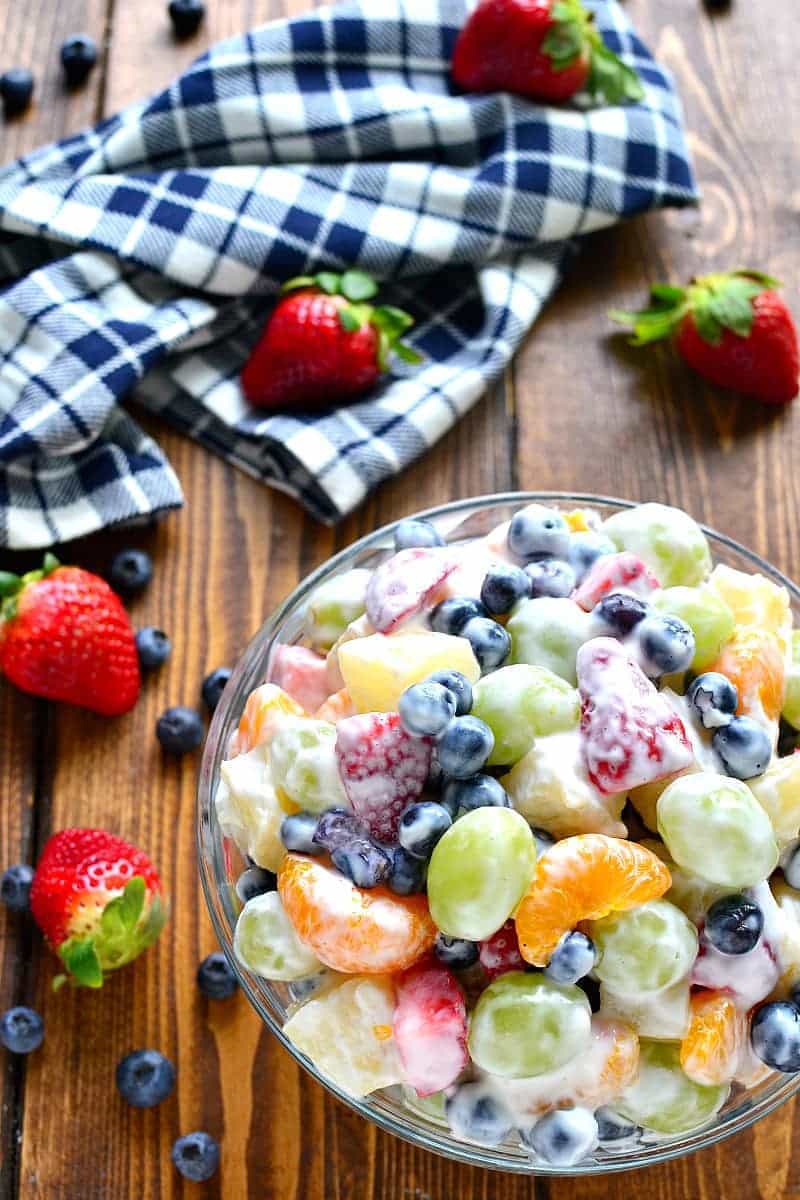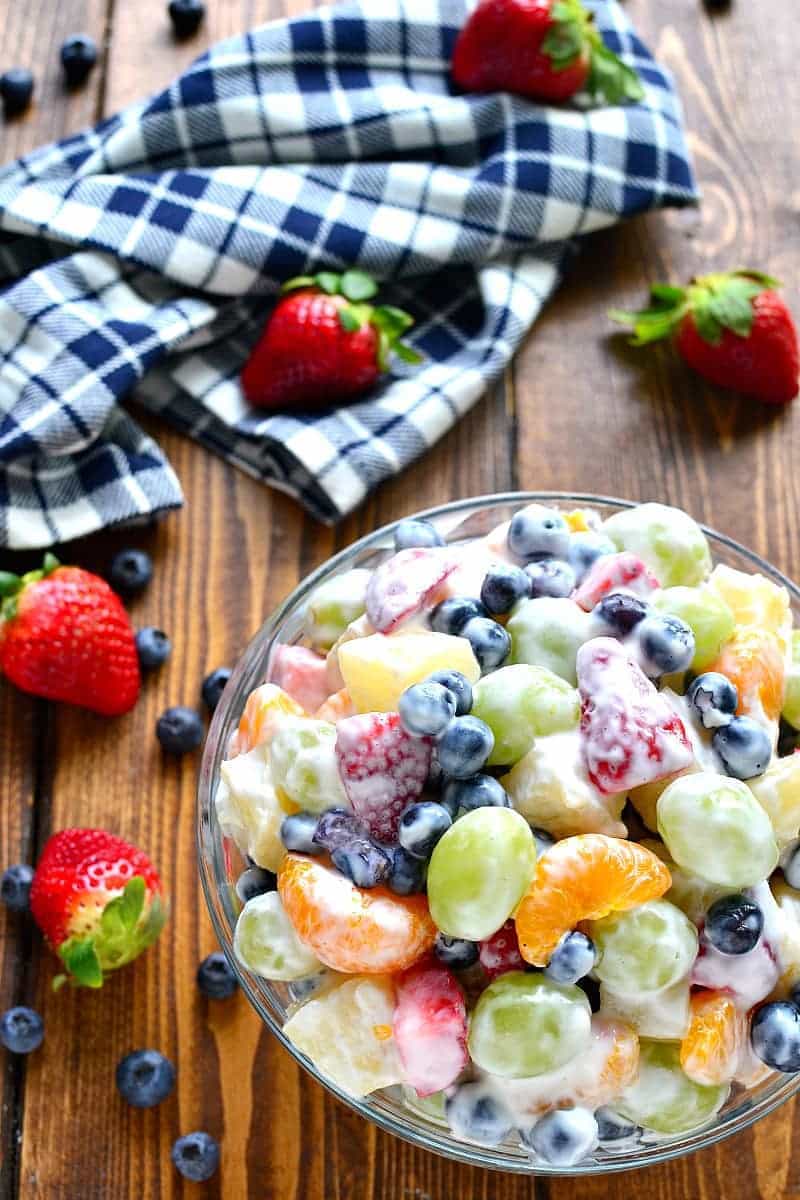 It turns out Jorden has always had a thing for laughter. A thing that got him sent to the office in grade school, a thing that got him in trouble with girlfriends in college, the thing our kids love most about him to this day. And while I can't say I loved him laughing out loud while I was stewing in the other room, I do appreciate his love of laughter.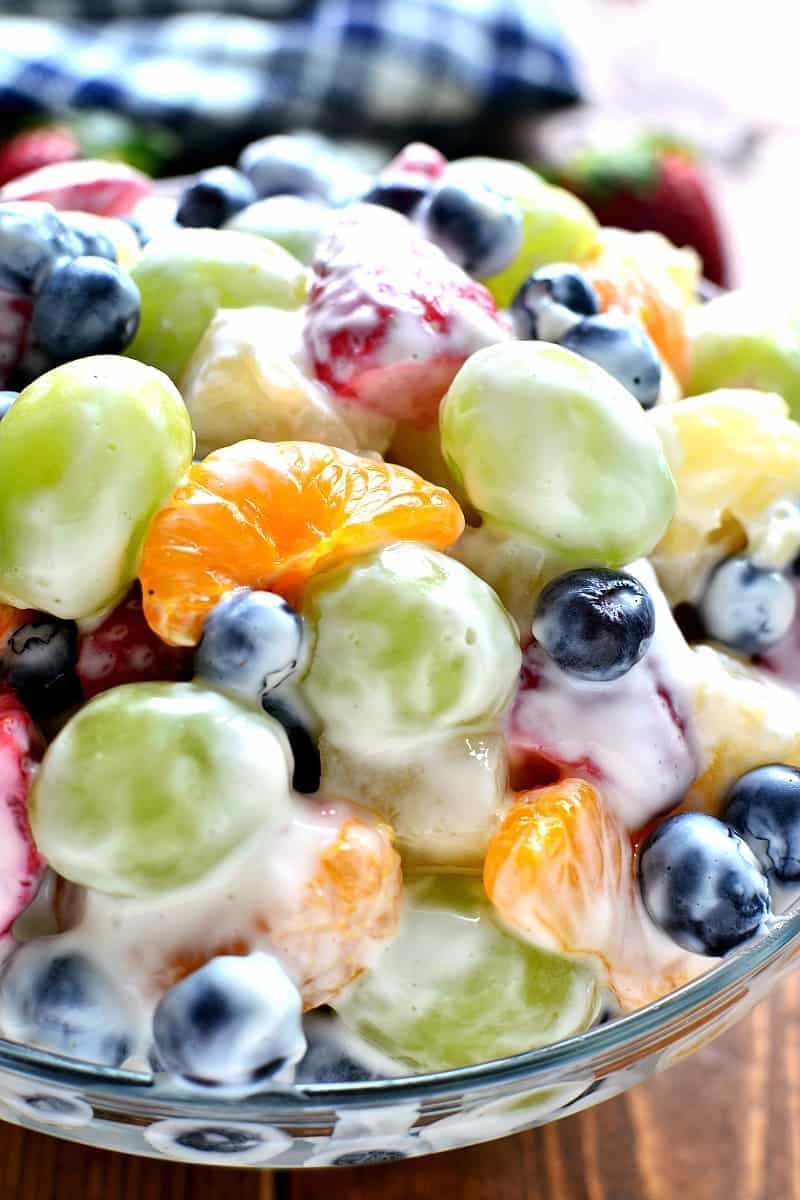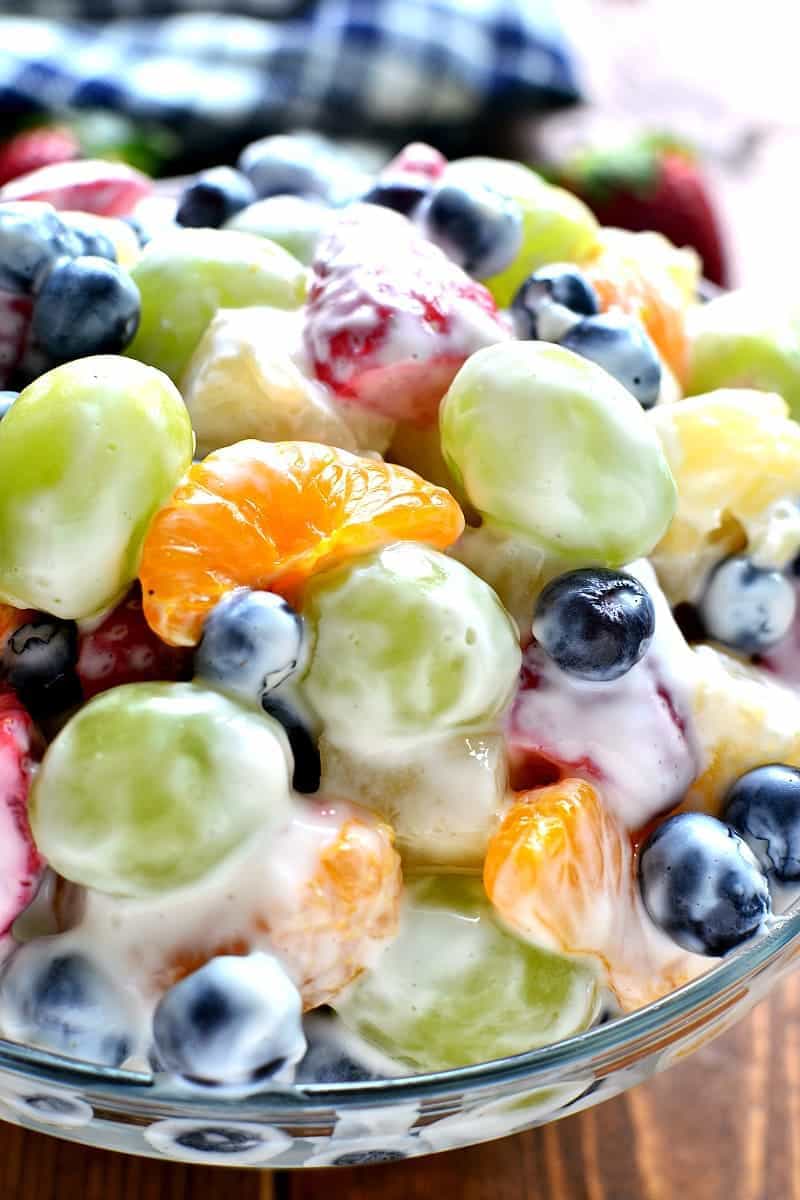 Because, as they say, laughter really is the best medicine. Laughter….and FRUIT! Especially when that fruit resembles a rainbow. Which is why I LOVE this time of year….because fresh fruit is about to become plentiful….and we're all about to become really happy.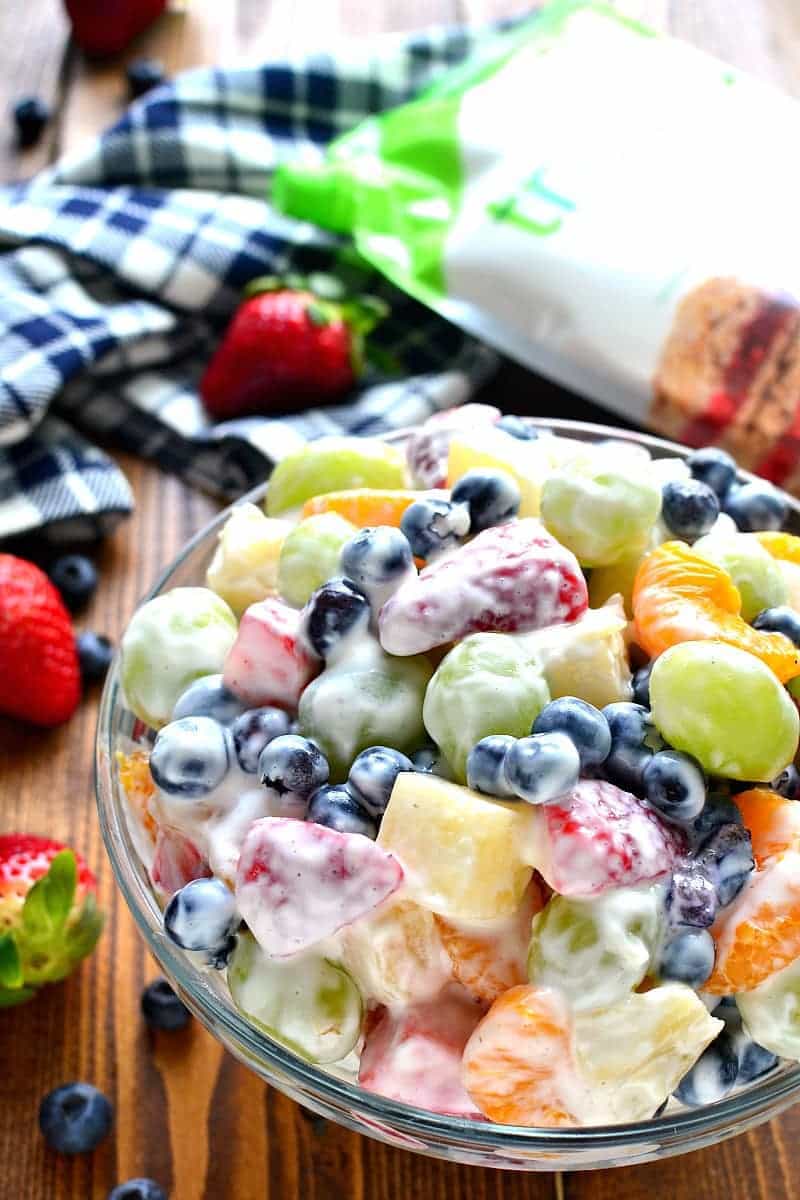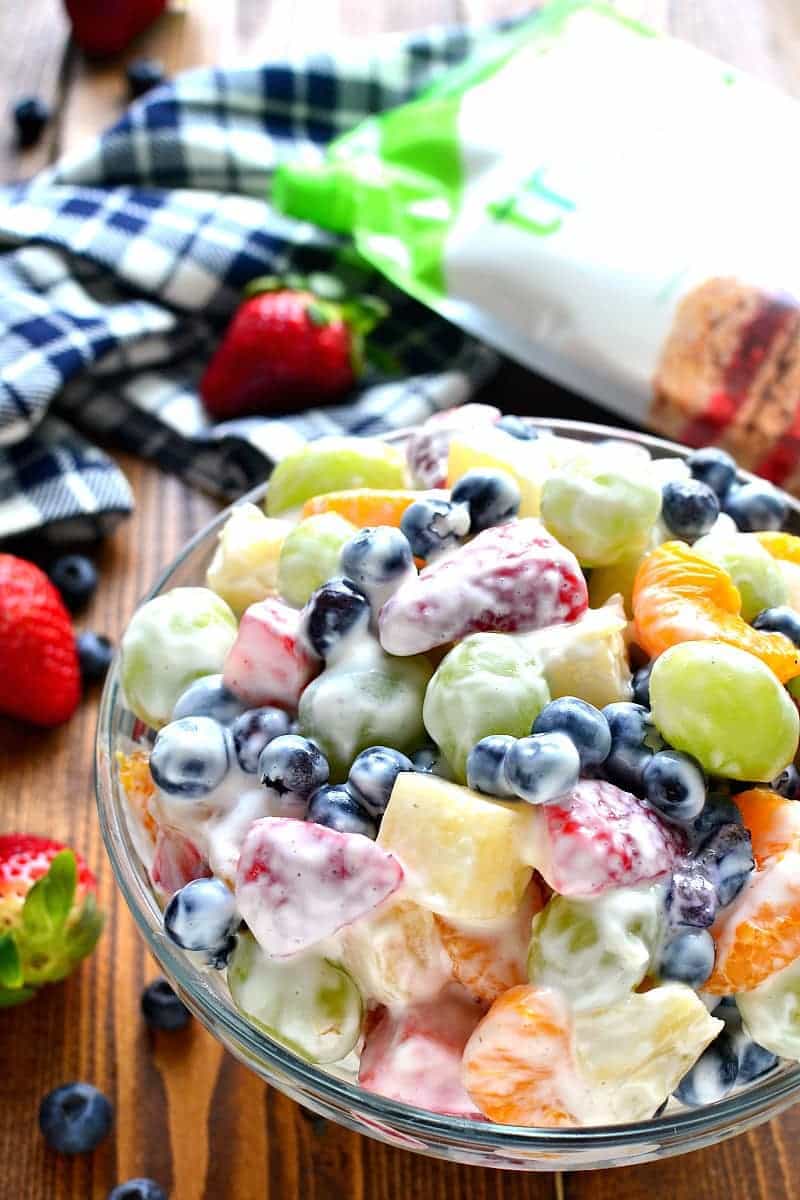 I love this fruit salad….not just because of all the bright rainbow colors, but because of the little something extra. The sauce! I always enjoy a good Ambrosia salad, especially at Easter get togethers, but I'm telling you – this is BETTER! And better for you. Because it's made with Greek yogurt! Guaranteed to put a smile on your face. Guaranteed to make you happy.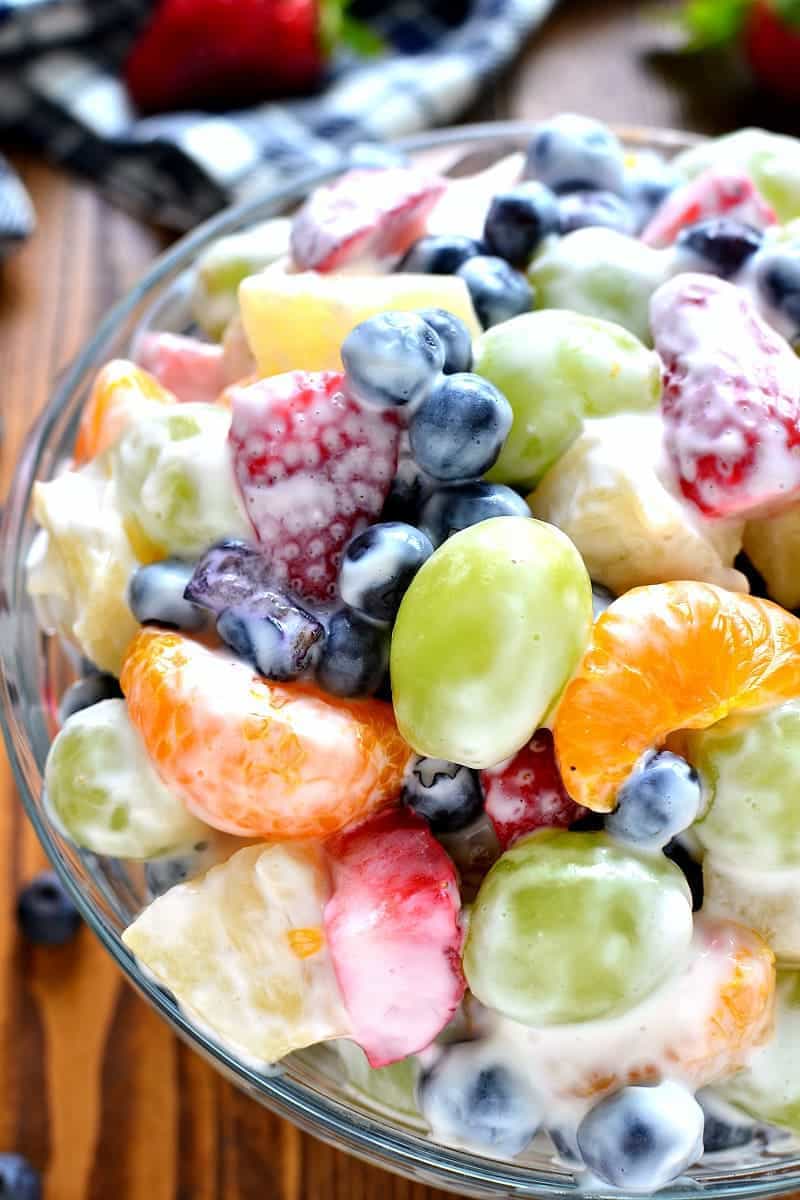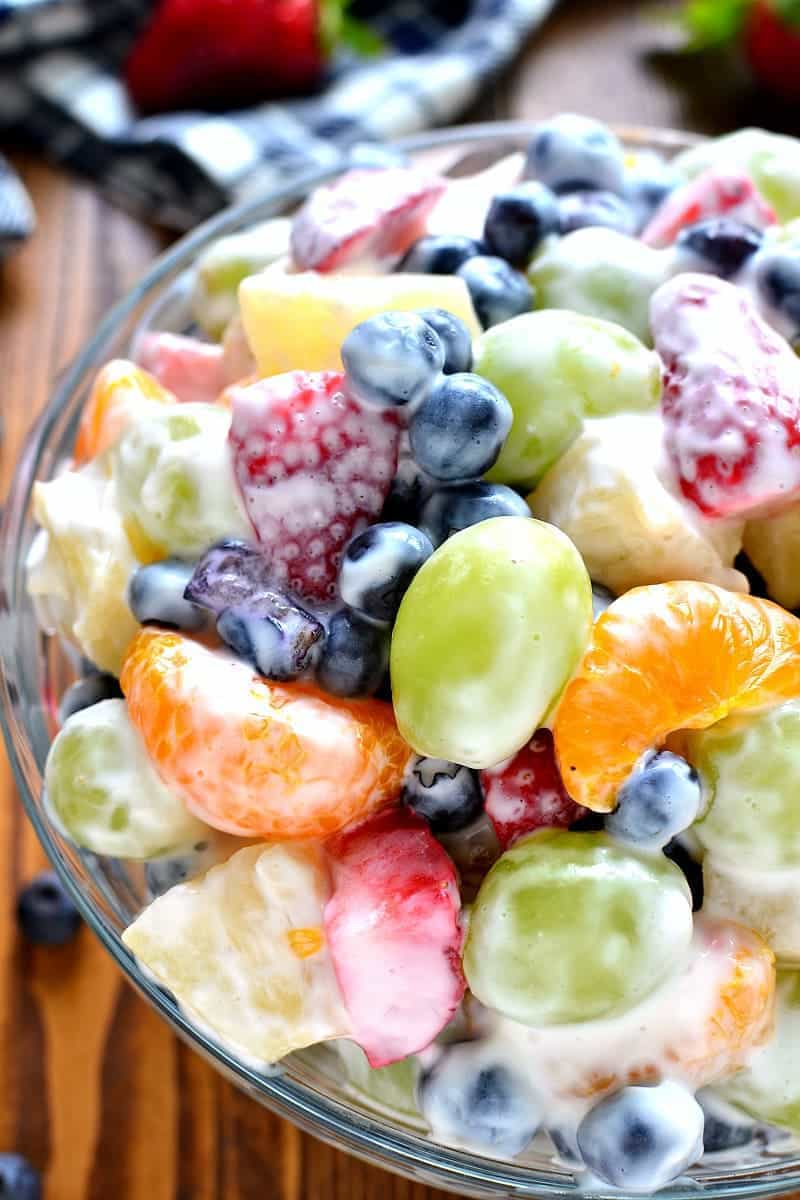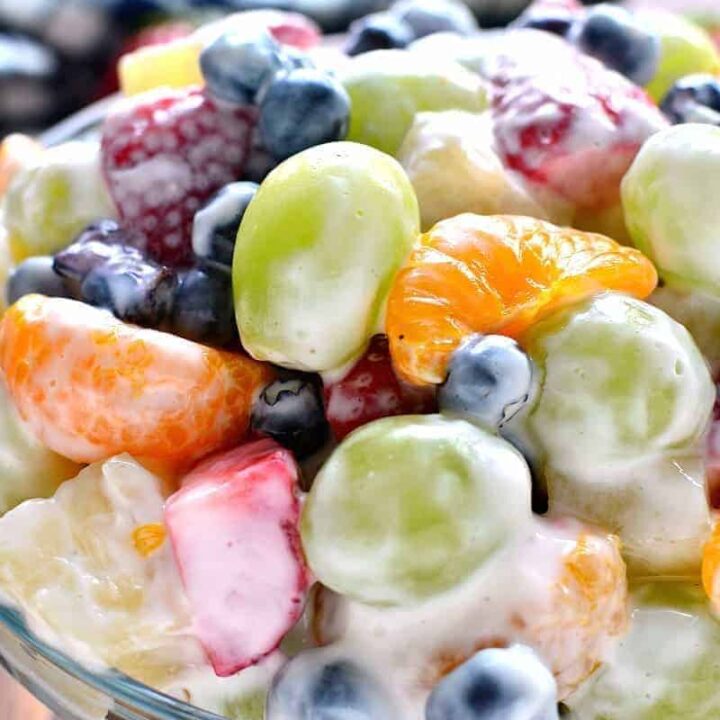 Skinny Ambrosia Fruit Salad
This Skinny Ambrosia Fruit Salad combines 5 types of fruit with a sweetened Greek yogurt sauce - the perfect way to dress up your ordinary fruit salad!
Ingredients
20 ounce can pineapple chunks, drained
2 cups green grapes
1 cup strawberries, quartered
1 cup blueberries
1 can mandarin oranges, drained
1 cup plain Greek yogurt
2 Tablespoons granulated sugar or honey
1/4 teaspoon vanilla
Instructions
Combine fruits in a large bowl and mix gently, being careful not to crush mandarin oranges.
In a separate bowl, combine Greek yogurt, sugar, and vanilla and mix well.
Gently fold Greek yogurt sauce into fruit salad.
Enjoy!
Nutrition Information:
Yield:

12
Serving Size:

1 grams
Amount Per Serving:
Calories:

88
Total Fat:

0g
Saturated Fat:

0g
Trans Fat:

0g
Unsaturated Fat:

0g
Cholesterol:

1mg
Sodium:

9mg
Carbohydrates:

21g
Fiber:

1g
Sugar:

18g
Protein:

3g
For another great Fruit Salad dish, try my Pina Colada Fruit Salad