Chicken Cheesesteak Dip is a ooey, gooey melty appetizer that has all the flavors of the cheesesteak sandwich. Perfect for game day or summer entertaining, this hot dip is sure to become a new favorite!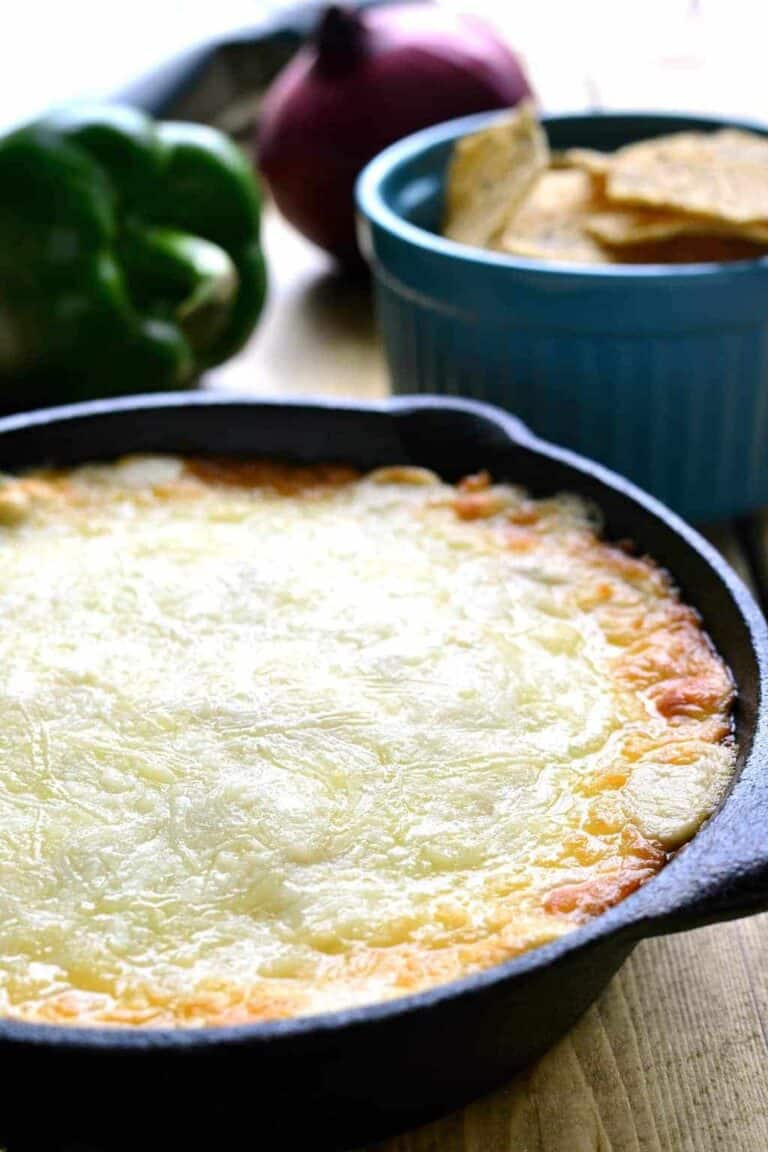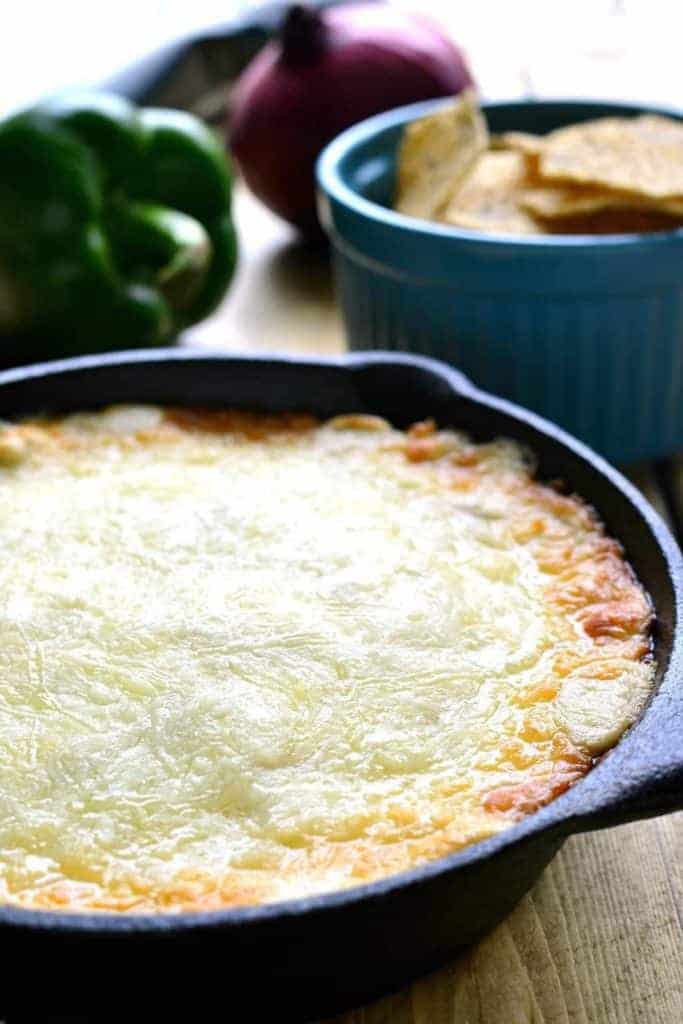 I always say that if Jorden and I had met any earlier than we did, chances are we wouldn't have ended up together. And I'm pretty sure he agrees! Why? Because up until we both graduated from college, we were living very different lives. He was more your "typical" college guy, going to parties and basketball games and spring break….while I was more likely to be found in a coffee shop, exploring the intellectual side of life with a coffee in one hand and a journal in the other.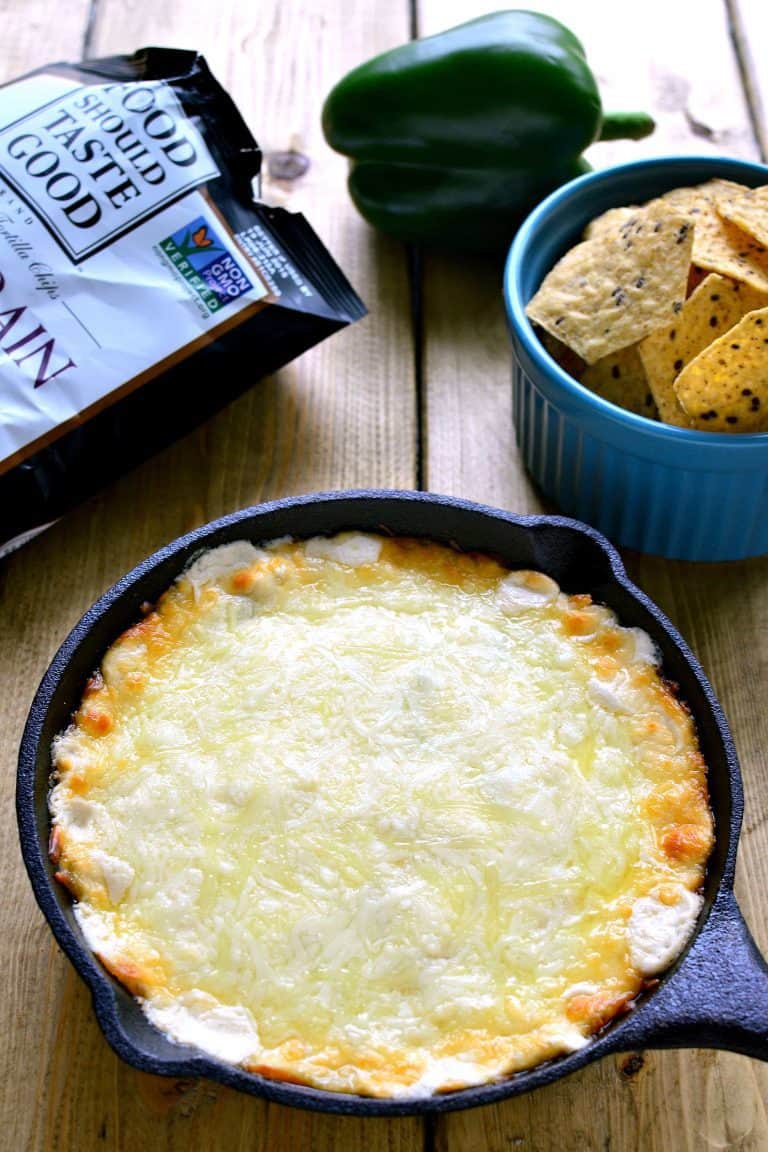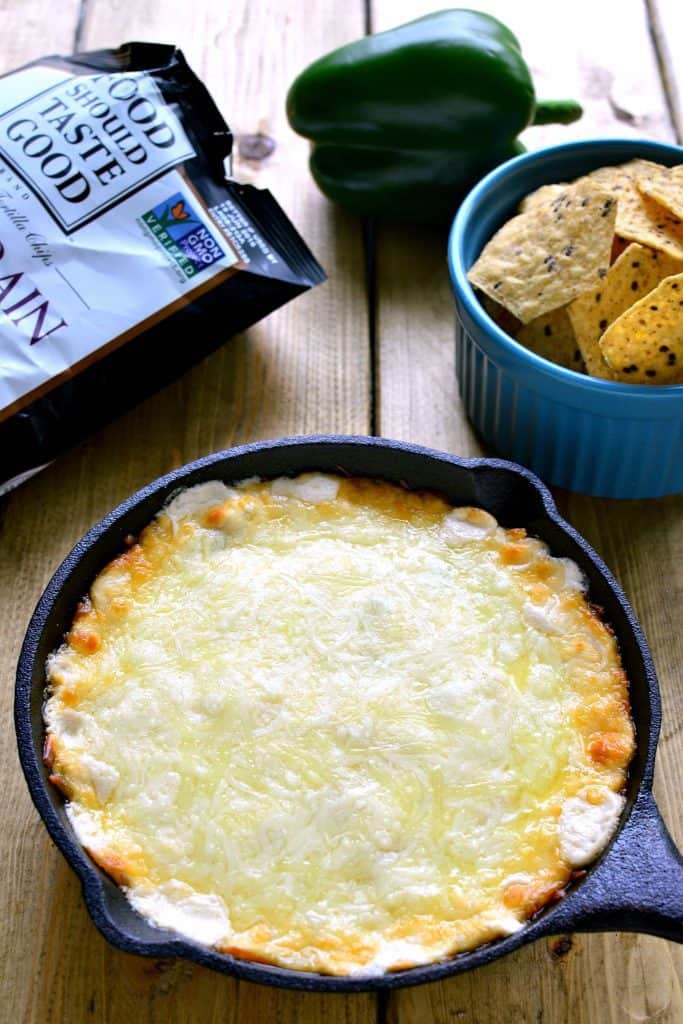 Yet, somehow the stars aligned, and we met at what I would say was JUST the right time. We had both recently graduated from college and started new jobs, and suddenly none of those things about who we had been in high school or college seemed to matter. I was willing to overlook Jorden's college escapades, and he was willing to forgive me for the fact that I had been to maybe one (?) basketball game in my entire four years at Marquette.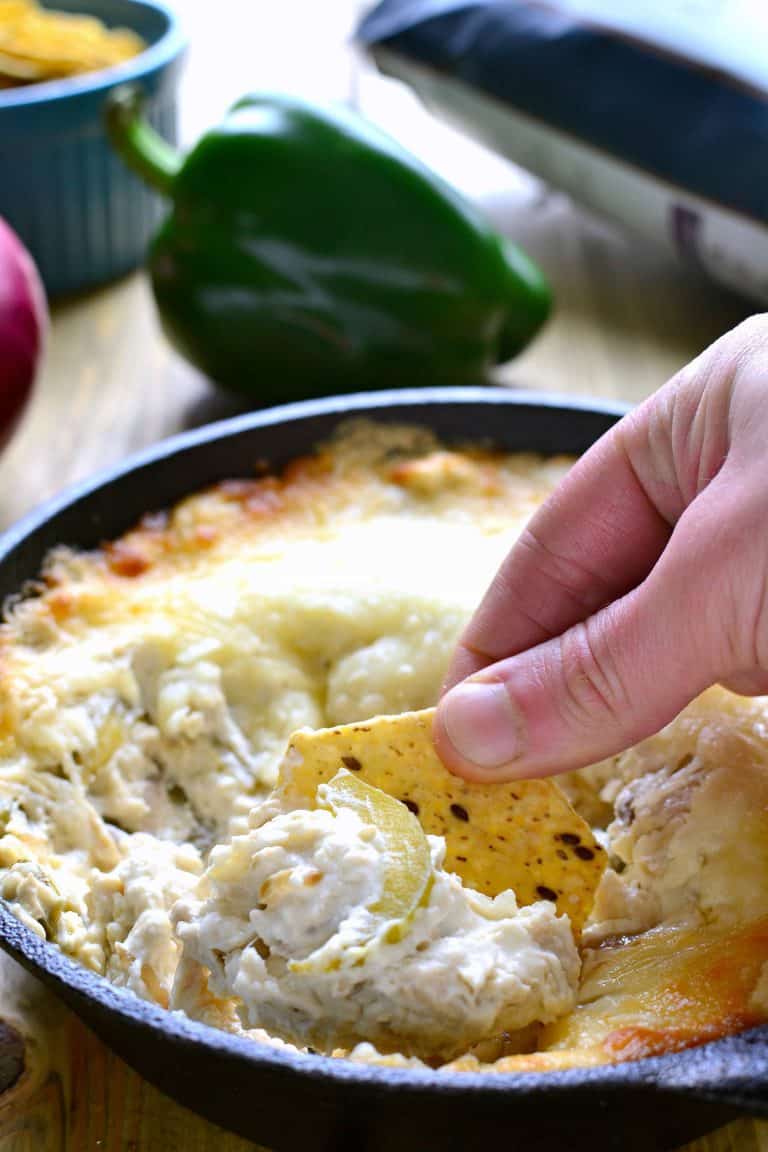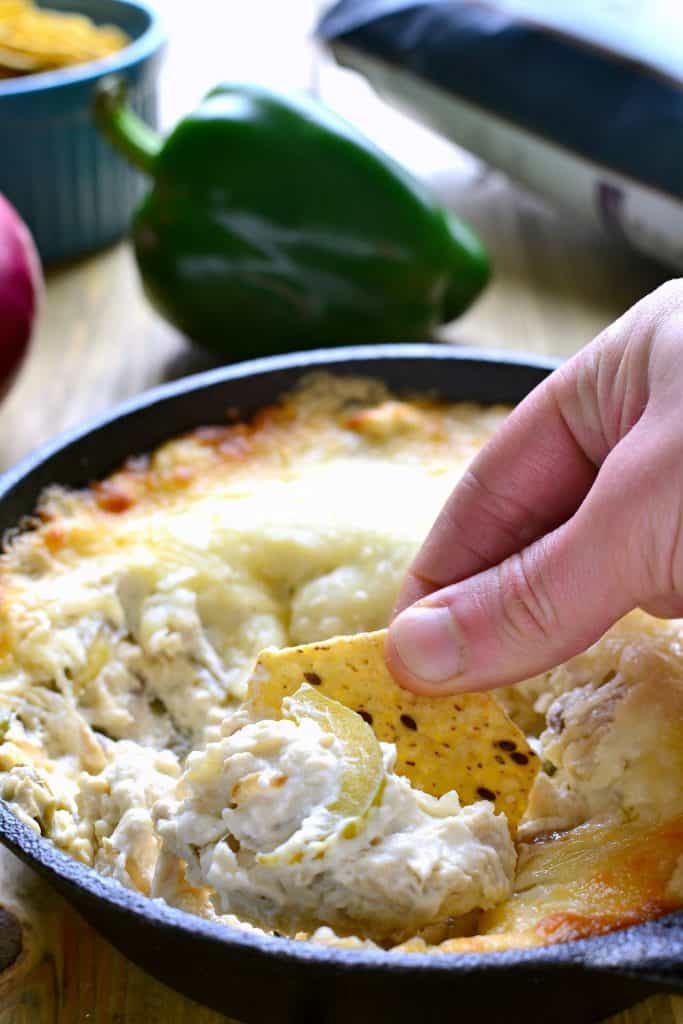 But. Since getting married and having kids, both of us have become a bit more realistic about what we're really willing to overlook….and one place that we've definitely met in the middle? Basketball. Jorden and I don't go to games often, but we do enjoy watching them…..especially when Marquette is playing! He knows his role (relax and watch the game) and I know mine (make something delicious for us to eat!)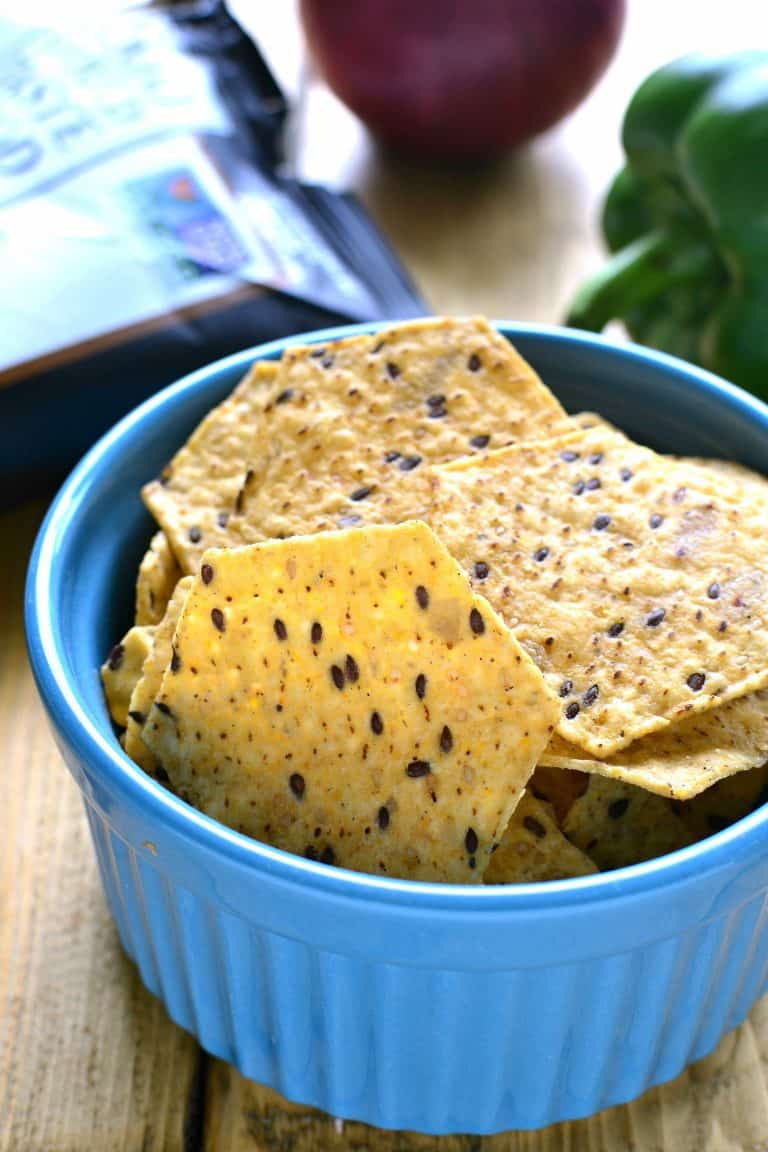 Chicken Cheesesteak Dip – A March Madness Appetizer
With March Madness upon us, I thought it would be fun to create a new dip recipe. Because let's be honest…..who doesn't love a gooey, cheesy dip? Especially on game day! We're always looking to try something new, and this Chicken Cheesesteak Dip hit the nail on the head. It's loaded with two types of cheese, sour cream, mayo, peppers, onions, and chicken. Just like the sandwich….only better!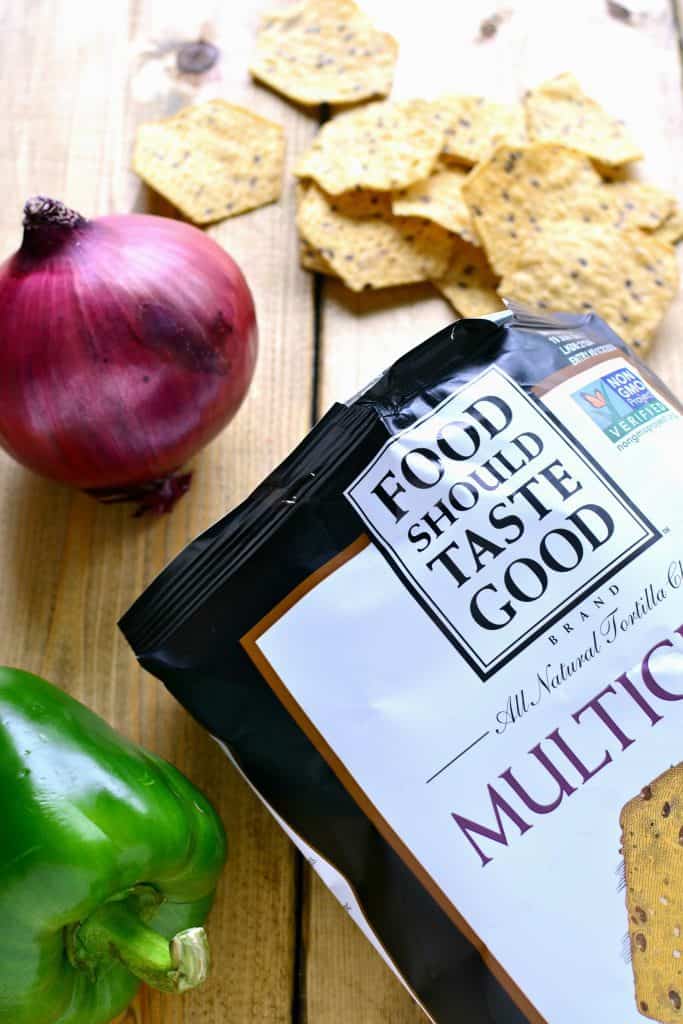 It's the perfect dip to go with our favorite Food Should Taste Good Tortilla Chips. I love these chips, not just because of the brand's commitment to real, non-GMO ingredients (although that definitely helps), but also because they really do taste GOOD! I'm partial to the Multigrain because of their versatility, but as you can see by checking out their website, the options are limitless.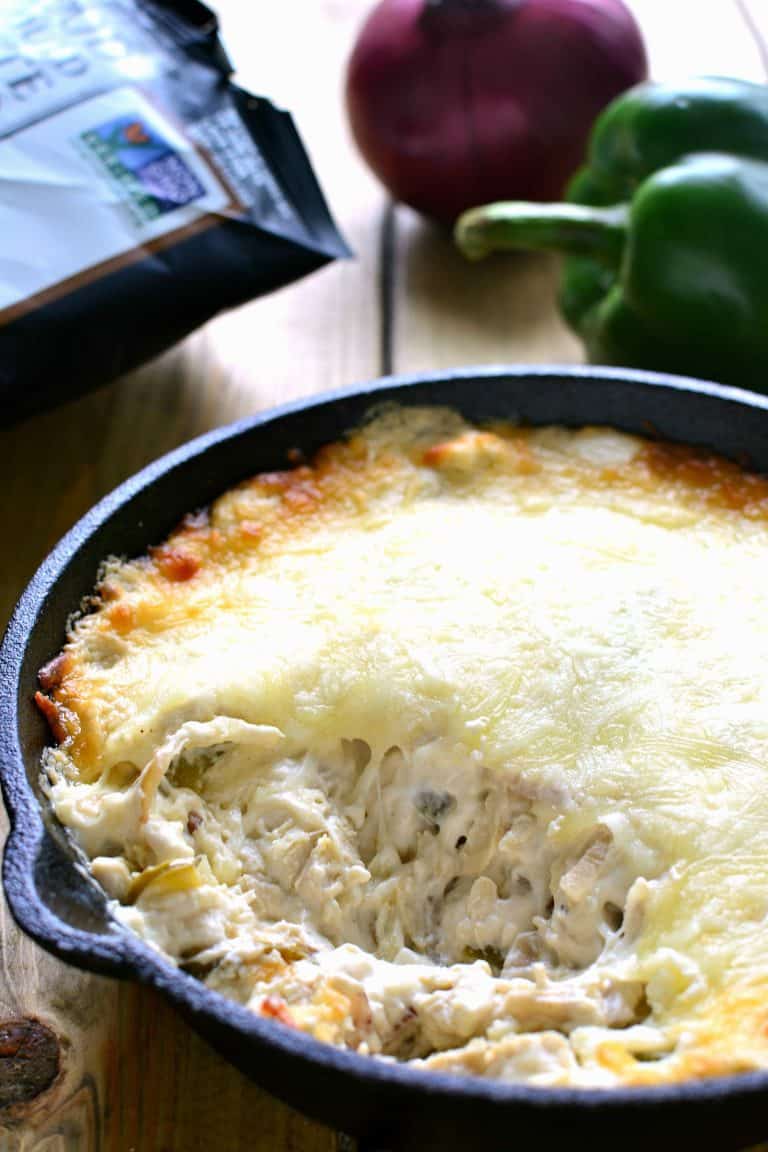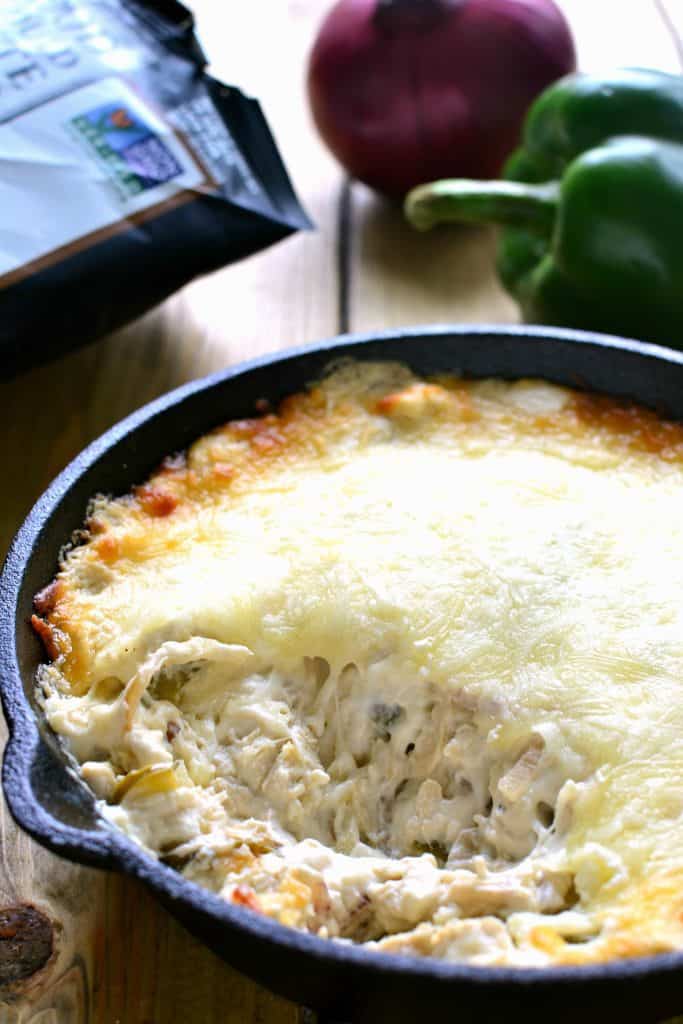 So go ahead and thank your lucky stars for wherever you ended up in life. Then grab some Food Should Taste Good Tortilla Chips, whip up this easy Chicken Cheesesteak Dip, and enjoy some March Madness! I know I will be!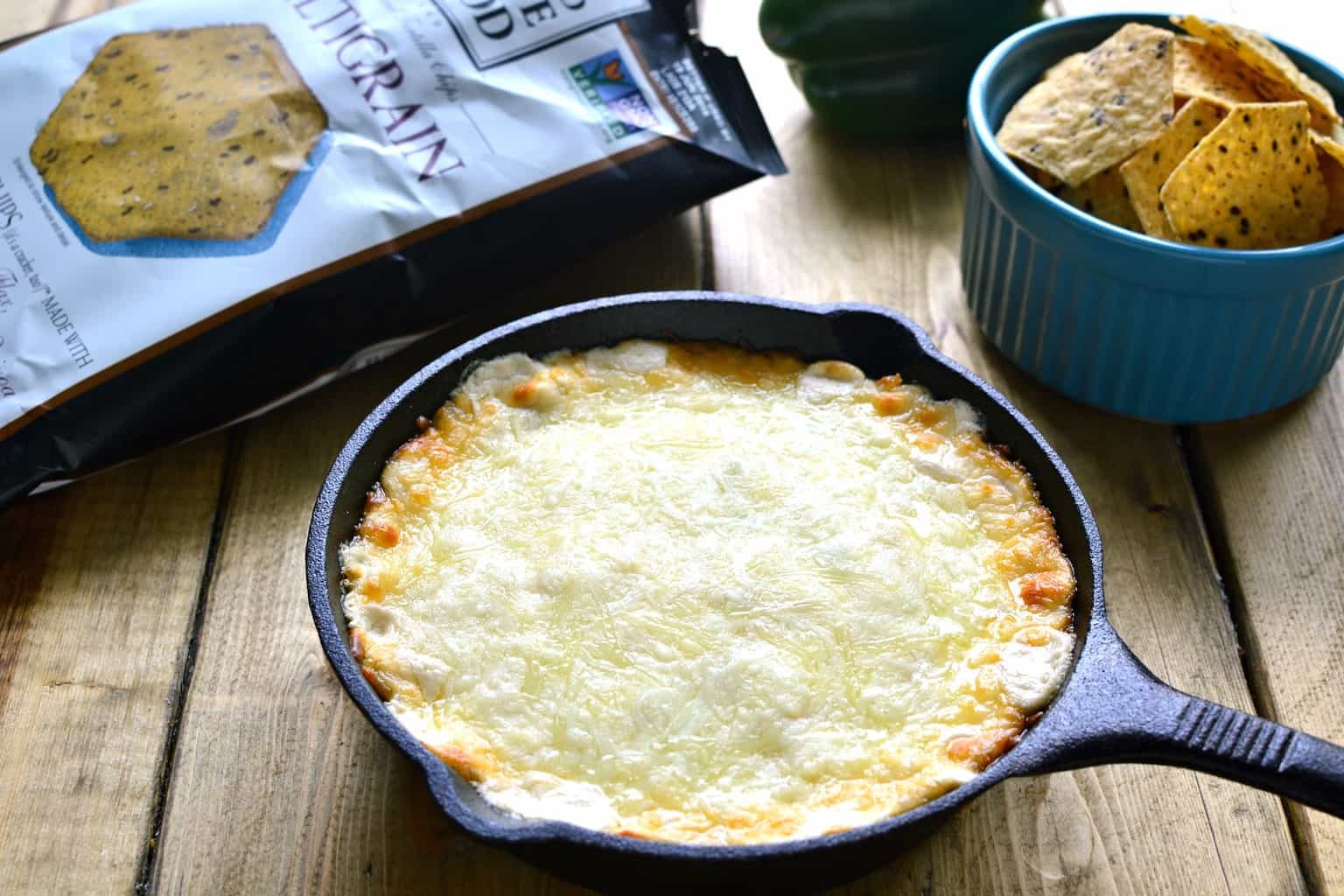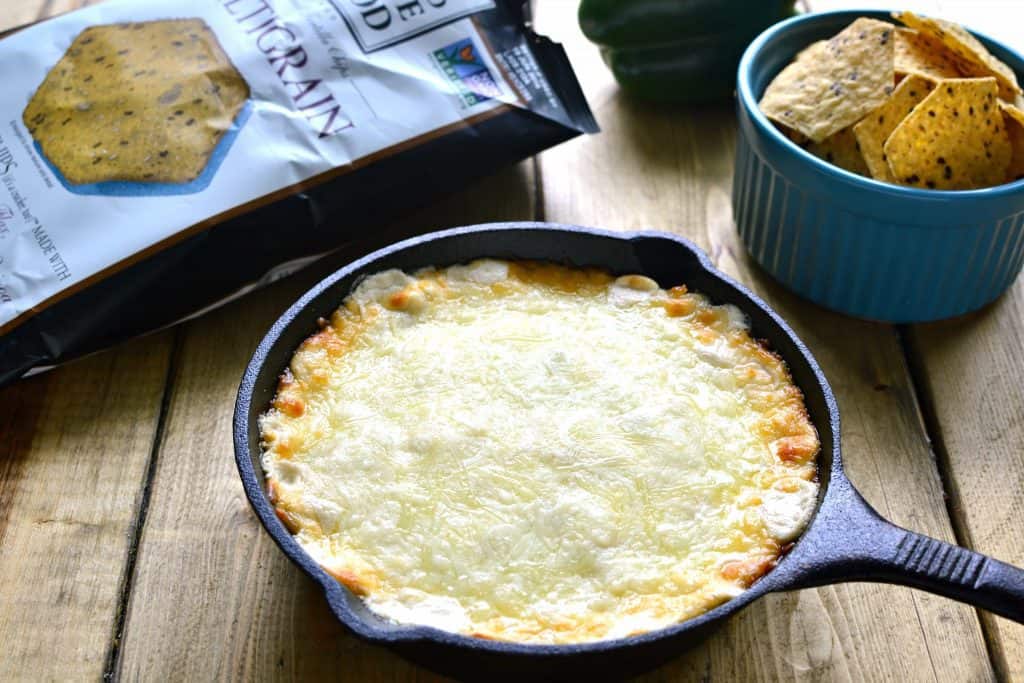 Chicken Cheesesteak Dip Recipe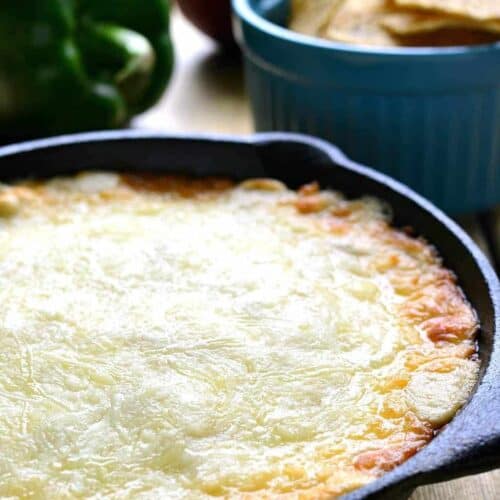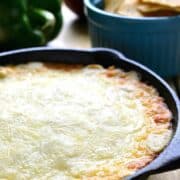 Baked Chicken Cheesesteak Dip
This Baked Chicken Cheesesteak Dip is ooey, gooey, and loaded with all the flavors of Chicken Cheesesteaks! Perfect for game day or summer entertaining, this dip is sure to become a new favorite!
Ingredients
8

oz.

cream cheese

softened

1/4

c.

sour cream

1/4

c.

mayo

1

c.

chopped

cooked chicken

1/4

tsp.

garlic powder

1/4

tsp.

salt

1

Tbsp.

olive oil

1/2

c.

green pepper

thinly sliced

1/2

c.

purple onion

thinly sliced

1

c.

shredded Provolone cheese

substitute Mozzarella if desired
Instructions
In a medium mixing bowl, combine cream cheese, sour cream, and mayo. Mix well.

Stir in garlic powder, salt, and chicken.

In a small skillet, heat olive oil over medium heat.

Add pepper and onion slices and saute until tender-crisp.

Stir pepper/onion mixture into cream cheese mixture.

Spread into a shallow baking dish; top with shredded Provolone.

Bake at 375 degrees for 30 minutes or until cheese is melted and edges are golden brown.

Serve with your favorite Food Should Taste Good Tortilla Chips.


If you love dips, then check out these great recipes!
Cheesy Pesto Artichoke Dip – Lemon Tree Dwelling
Garlic Cheese Dip – Domestic Superhero
Jalepeno Popper Dip with Bacon – Carlsbad Cravings