Candied Acorn Squash is baked with brown sugar, butter, cinnamon, nutmeg, and walnuts. This delectable tasty side dish perfect is just for the holidays!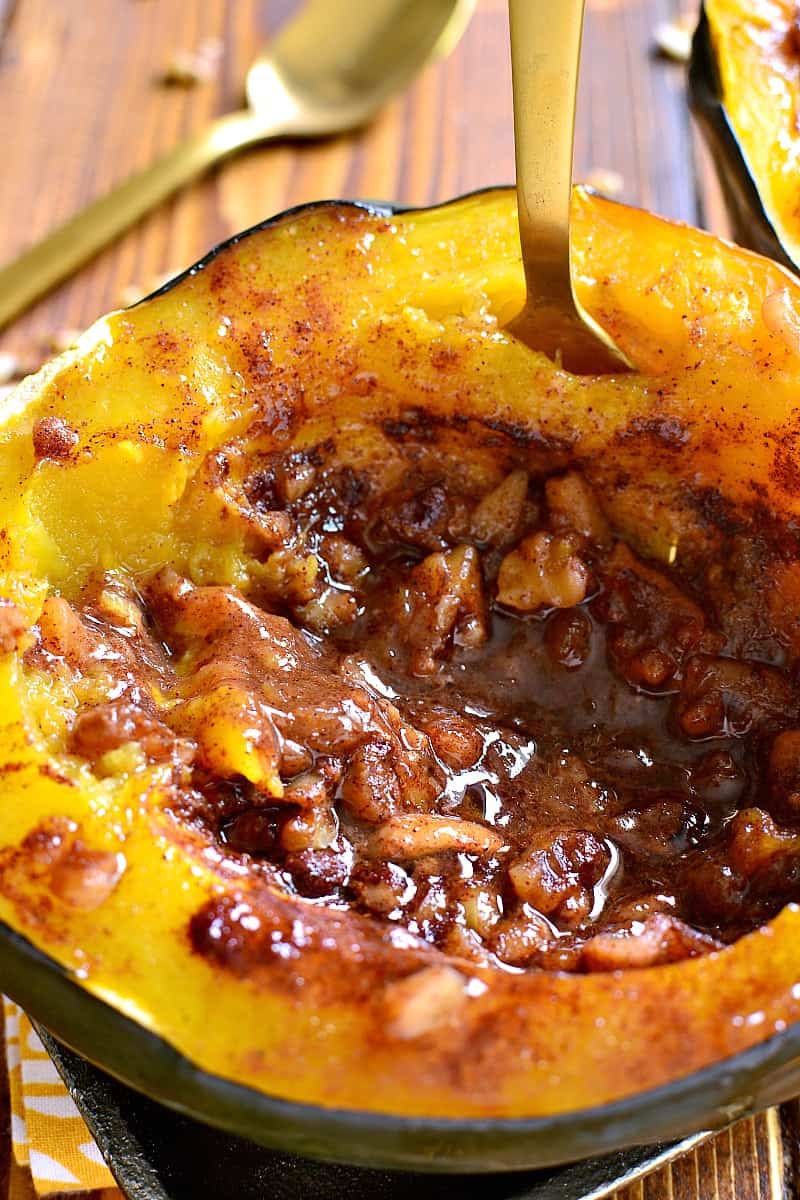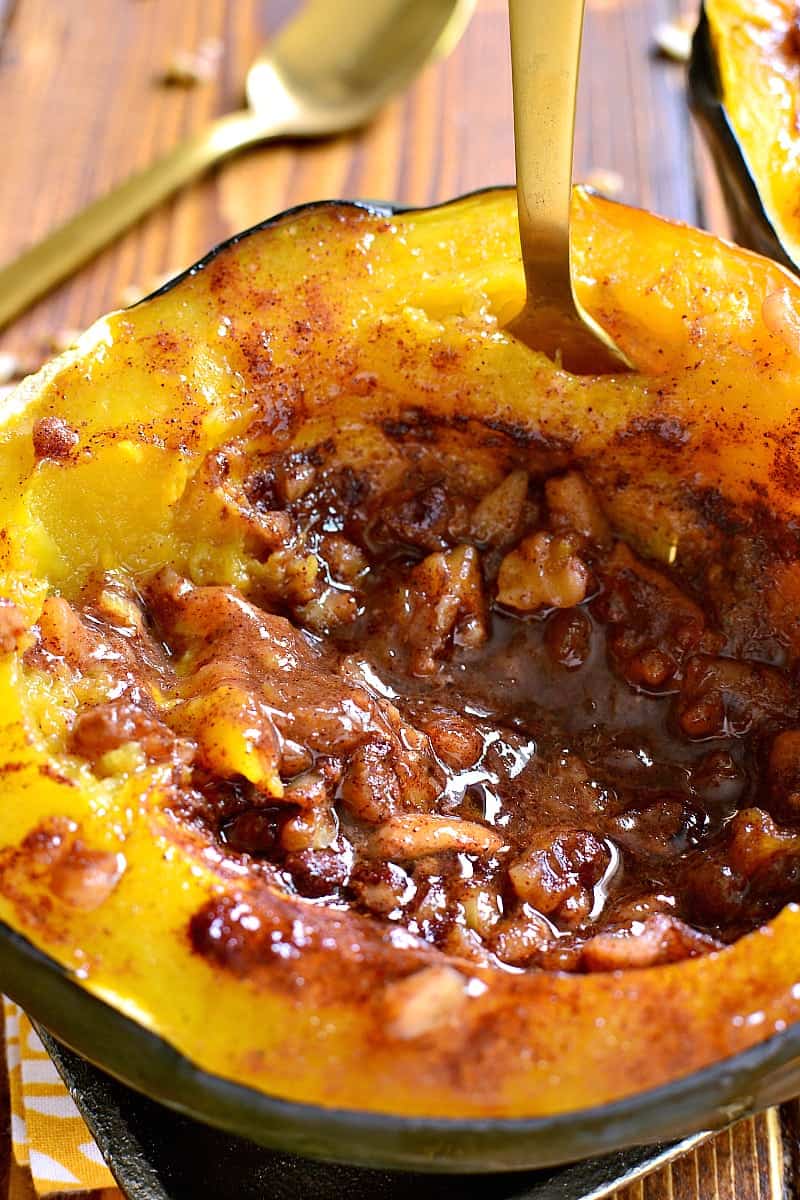 Well….I said I was going to post a Thanksgiving dessert today, and clearly this is not it! I blame the weather. It has been so dark and dreary here, and it's hard to get a good shot of delicious food when it's dark and dreary! So I will wait, until the time is right….which is hopefully sometime this weekend. Because I'm getting tired of the gray skies and the lack of sunshine. It really gets to you after a while! And since the days are already short to begin with, dark and dreary days feel particularly unfair!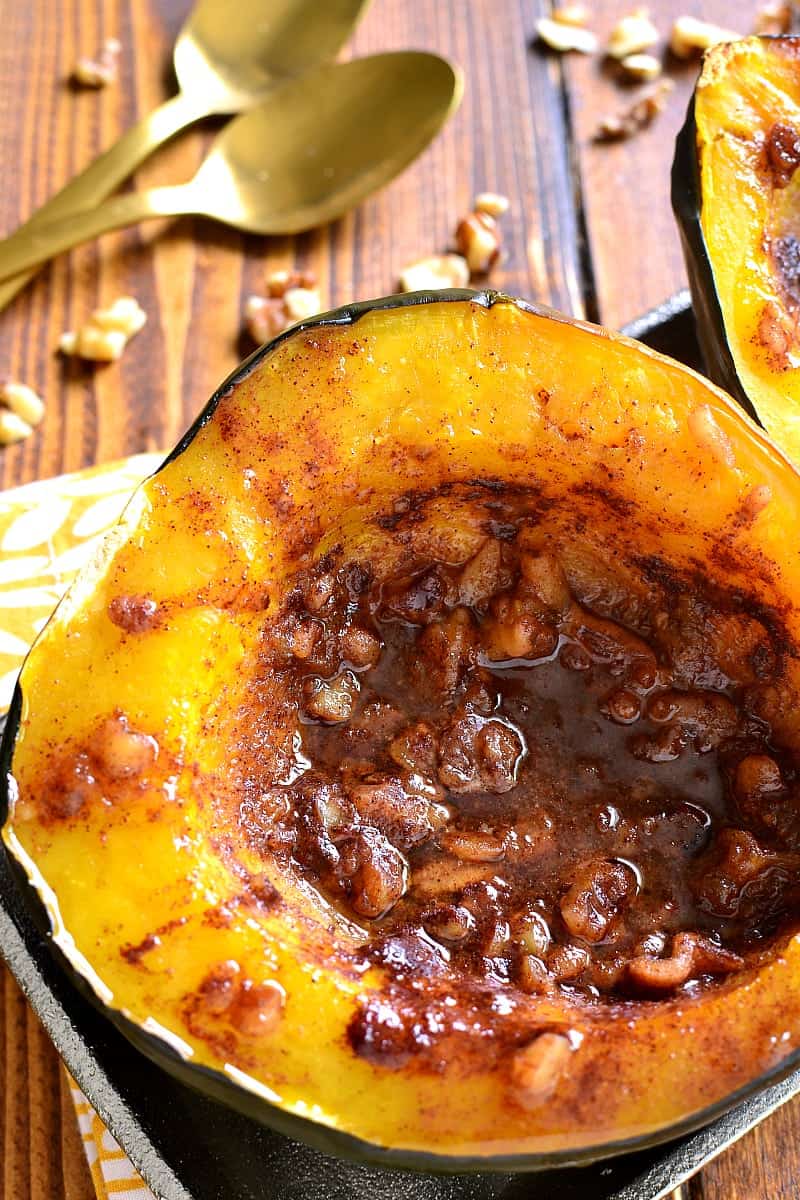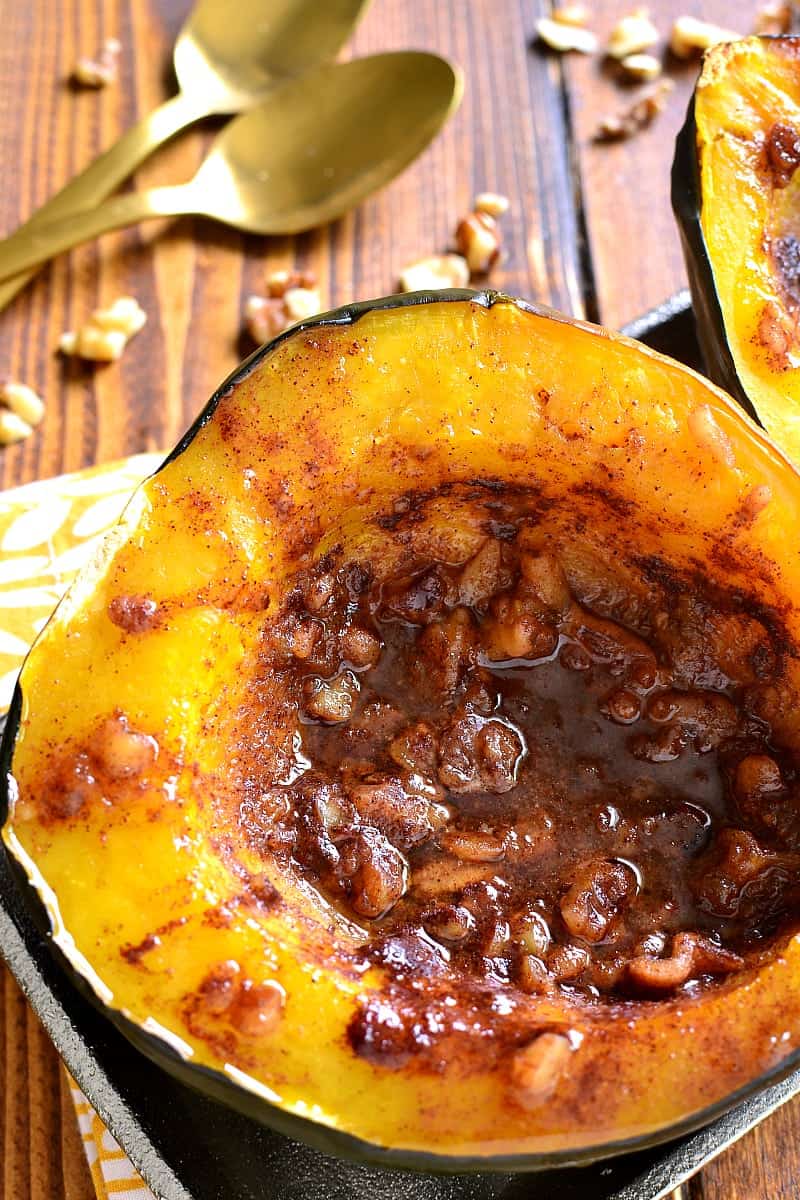 I'm well aware that things will get worse before they get better….that we are just barely at the beginning of this whole winter thing….but I still feel like complaining about it. And I'm pretty sure I complain about it every winter, despite the fact that it's nothing new. (Old habits die hard.) The good news? The holiday season is just around the corner…which means I'll have a lot less to complain about! Spending time with family and friends eating tons of delicious food? No complaints here!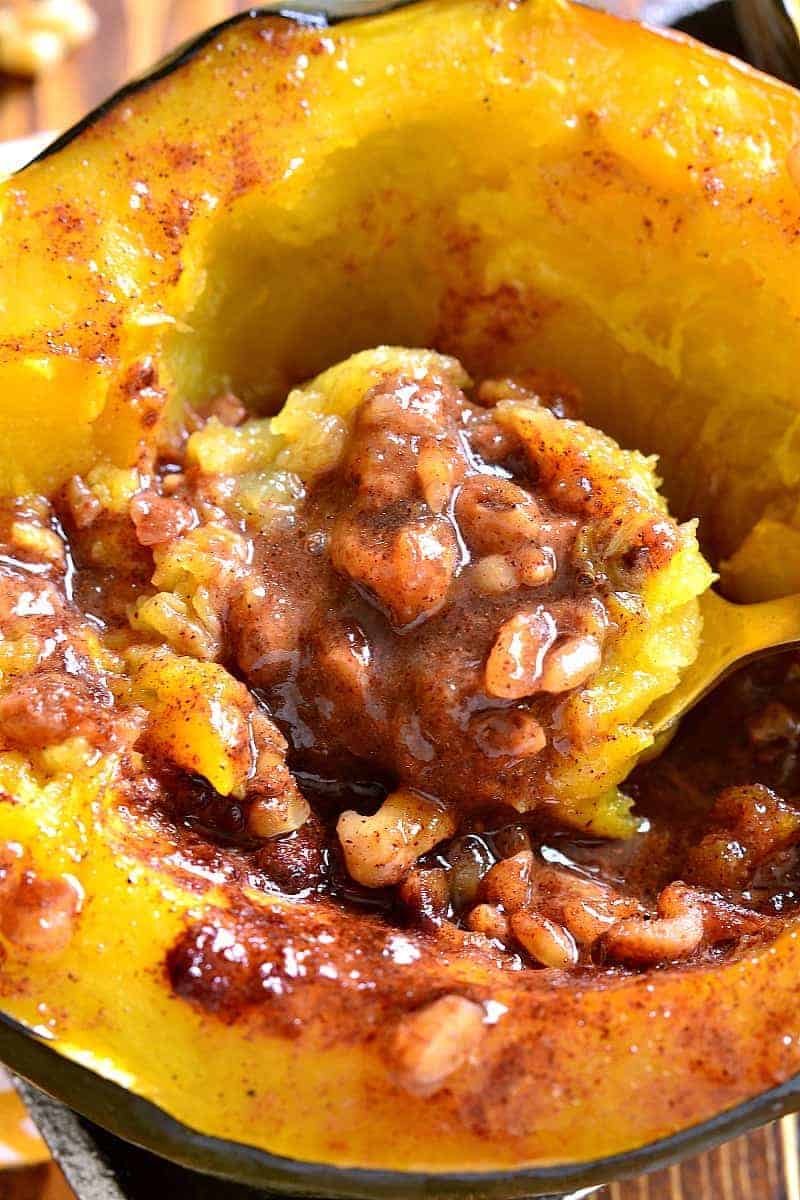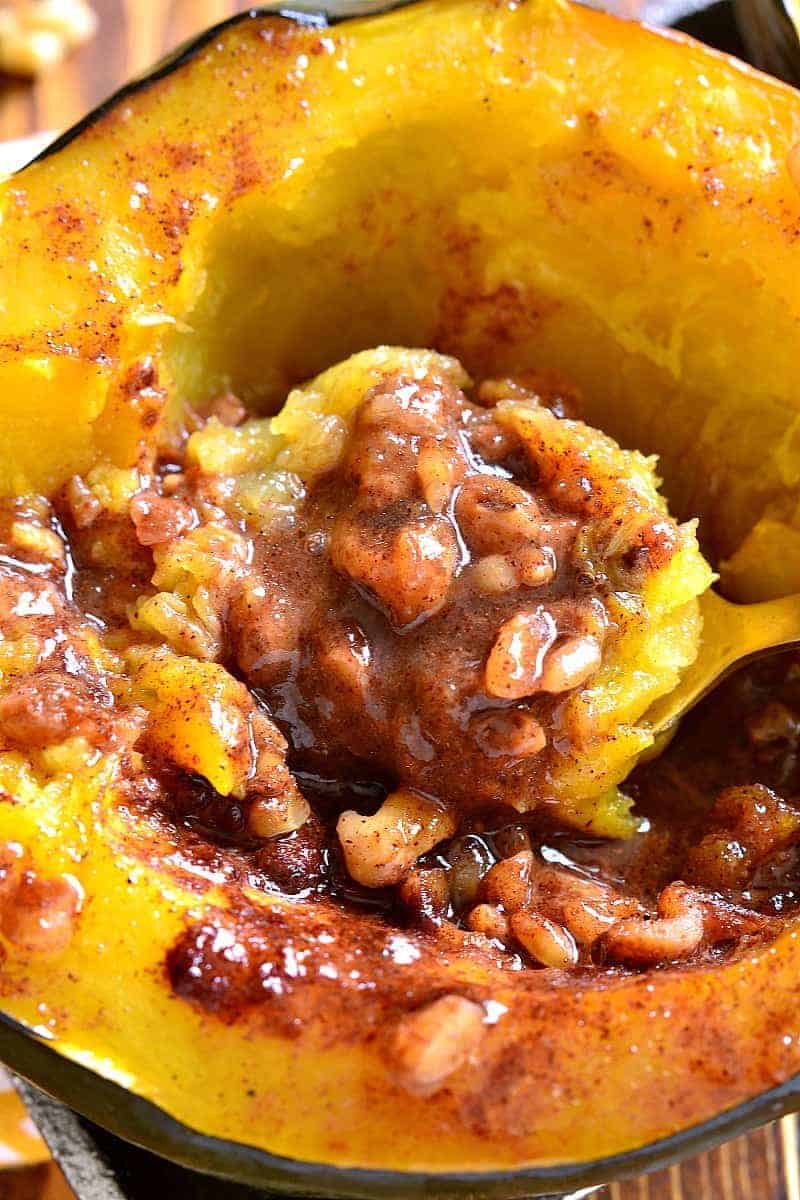 Candied Acorn Squash – So yummy!
Especially because all the foods we enjoy over the holidays are made with that extra special touch. Like this Candied Acorn Squash! Sure, you could just slap a little butter on it and it would still be delicious, but for the holidays, we like to do it up right! So on top of the butter, I added brown sugar, cinnamon, nutmeg, and, for an extra special touch, walnuts. And it's unreal! Perfect for your Thanksgiving or Christmas table….and sure to please your crowd. Even on a cold, dreary day.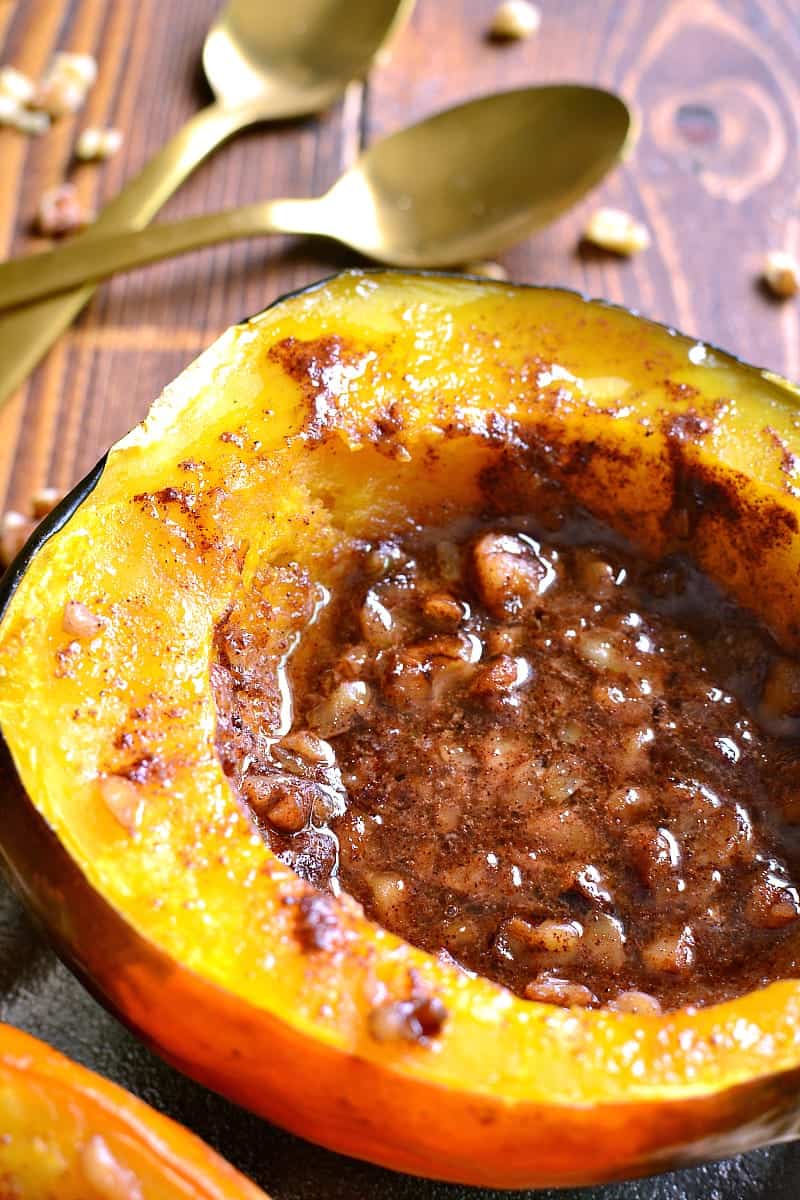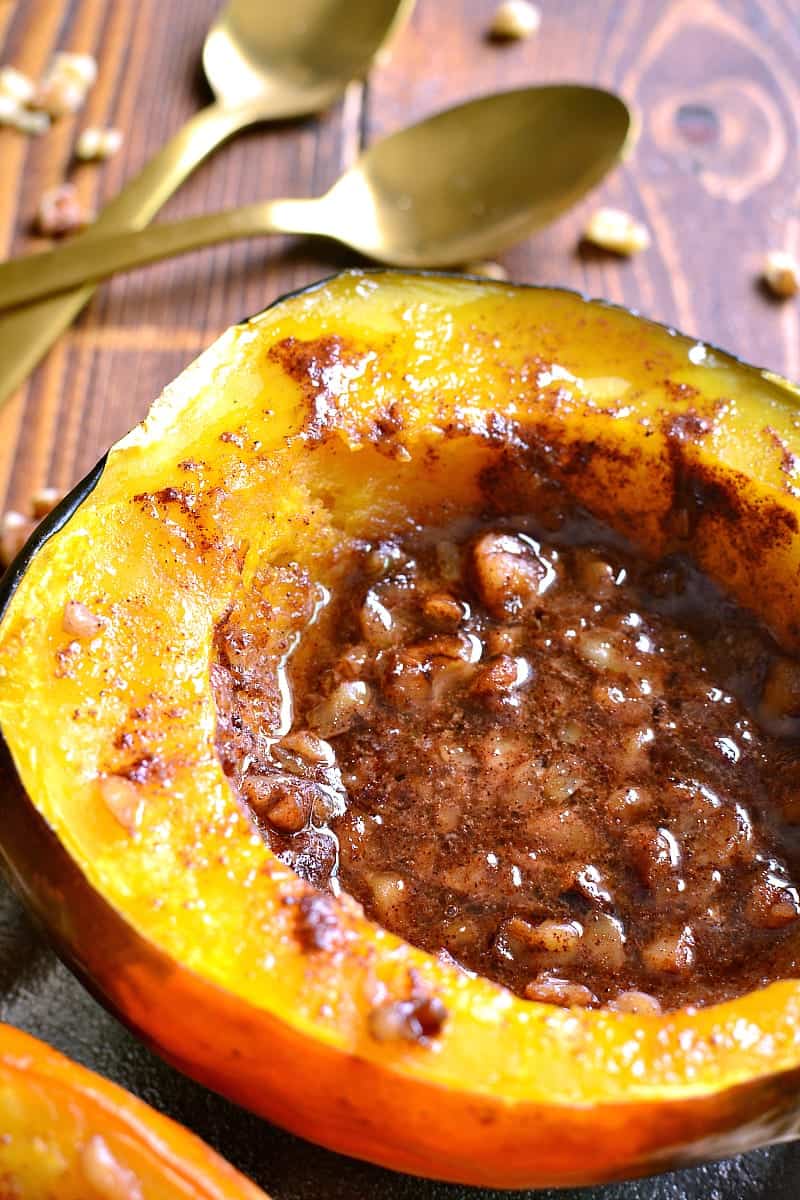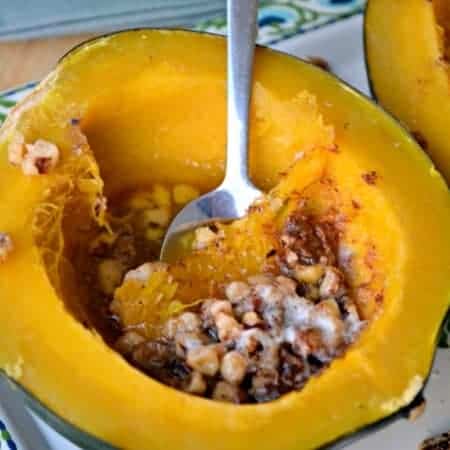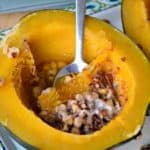 Candied Acorn Squash
Total Time
1
hour
10
minutes
Ingredients
1

medium acorn squash

2

Tbsp.

salted butter

2

Tbsp.

brown sugar

1/2

tsp.

cinnamon

1/2

tsp.

nutmeg

2

Tbsp.

chopped walnuts
Instructions
Cut acorn squash in half lengthwise; remove seeds and scrap clean.

Fill each half with 1 Tbsp. butter, 1 Tbsp. brown sugar, 1/4 tsp. cinnamon, 1/4 tsp. nutmeg, and 1 Tbsp. chopped walnuts.

Place squash halves in a shallow baking dish and fill with enough water to cover the bottom of the dish. Cover with aluminum foil.

Bake at 450 degrees 45 - 60 minutes or until fork tender.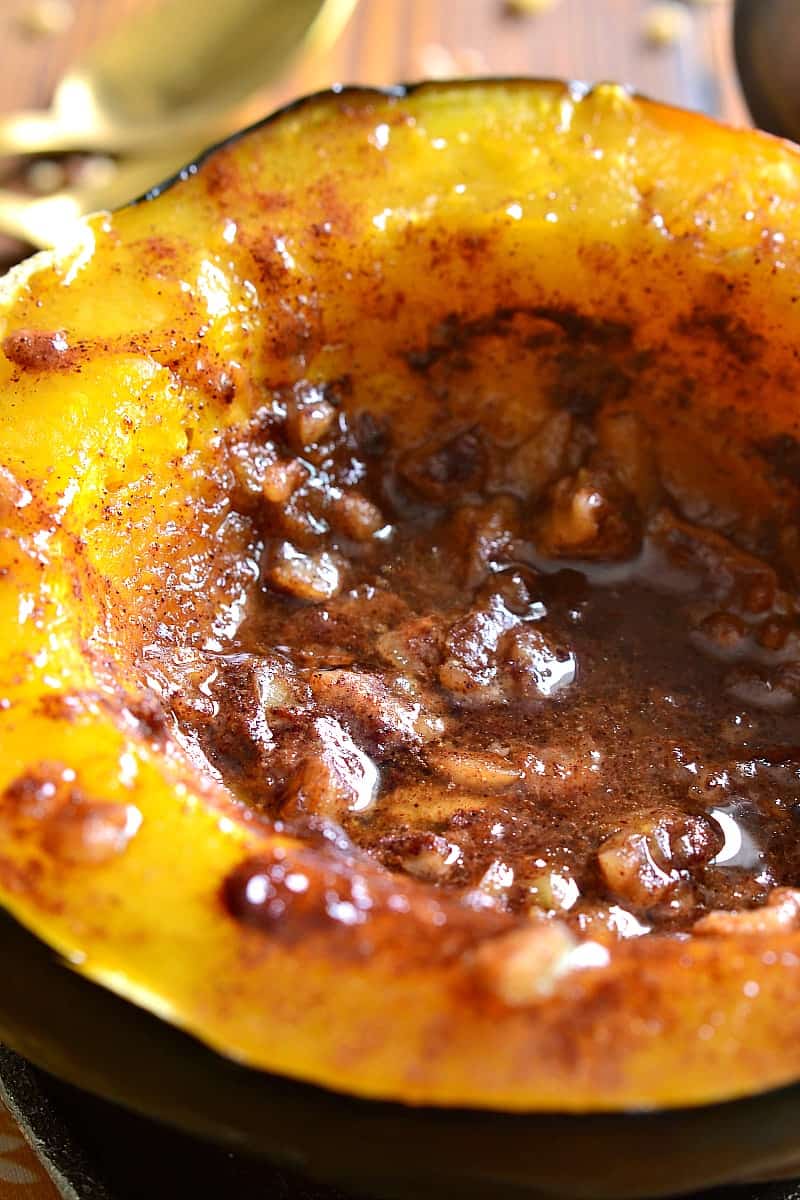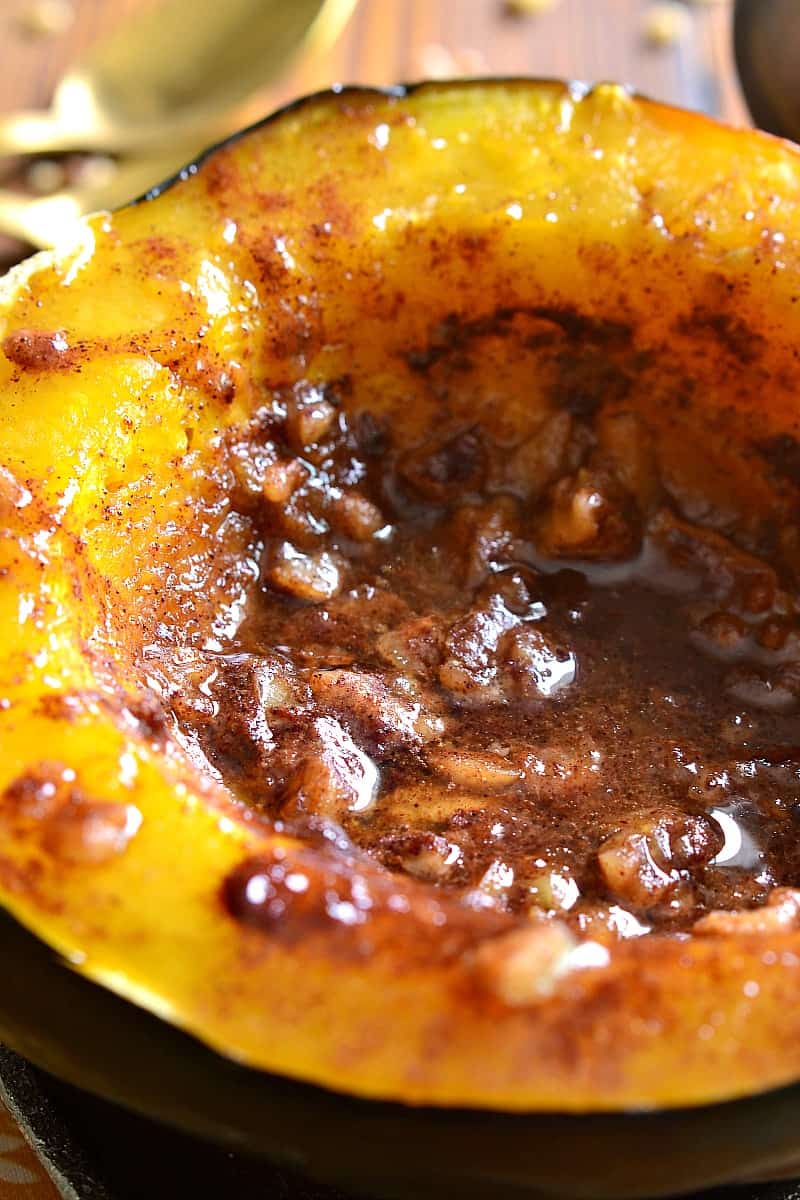 And….in case you're looking for more delicious holiday sides…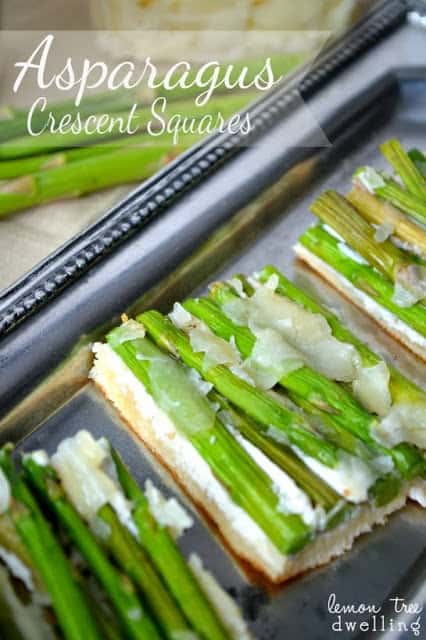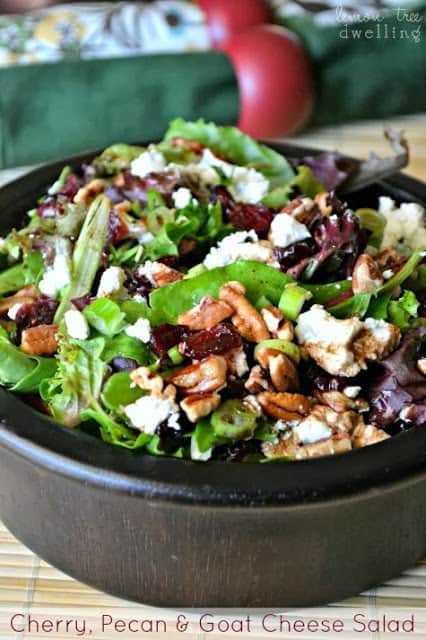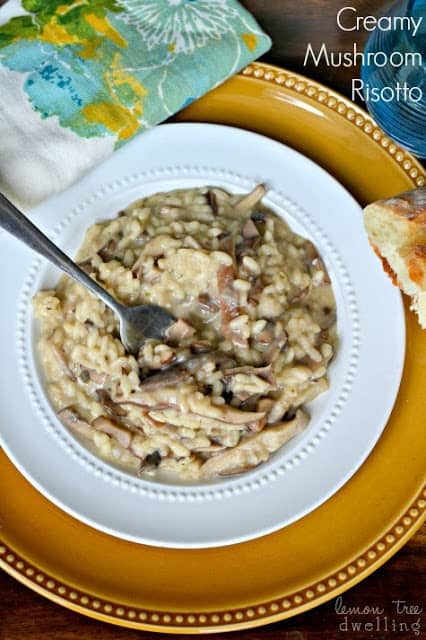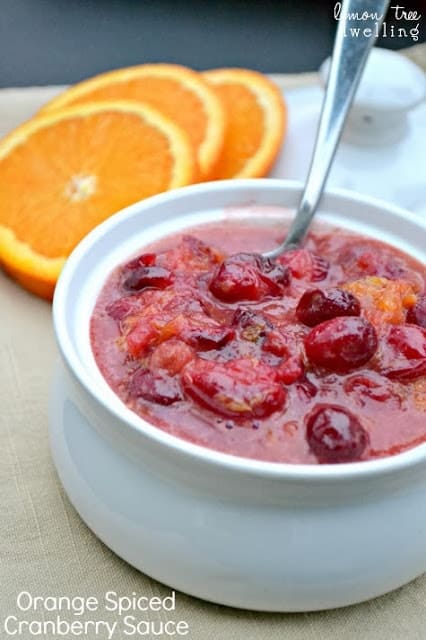 Be sure to follow us on Facebook for more great recipe ideas!