This Butternut Squash Crostini is deliciously savory-sweet and perfect for holiday entertaining!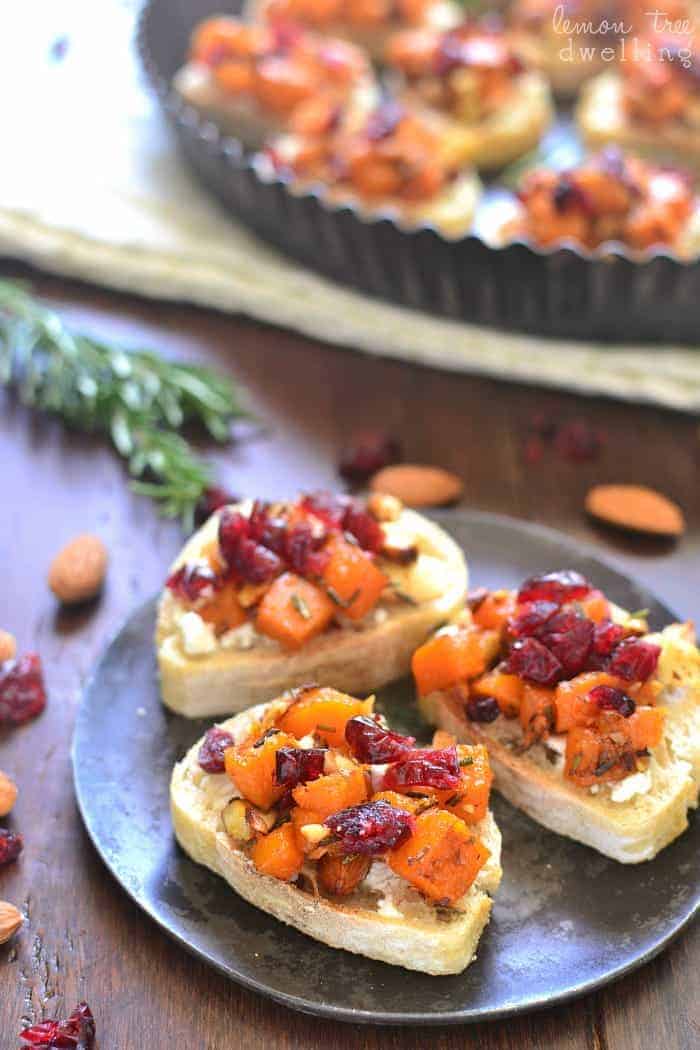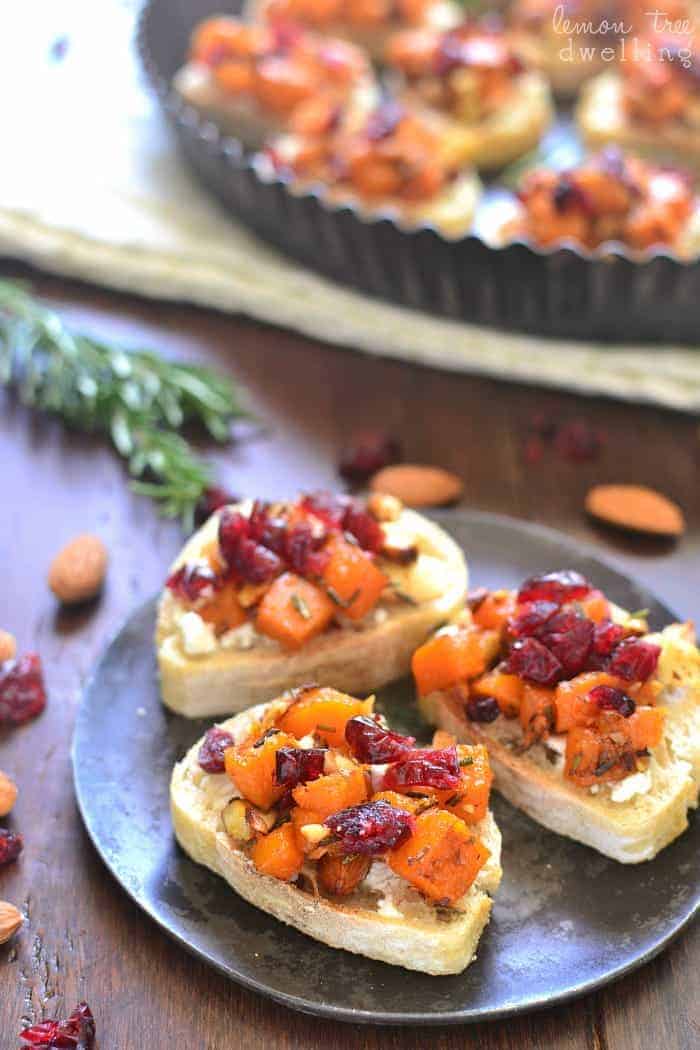 So. Another Halloween has come and gone…..and just like that, we're full speed ahead to the holidays. Can you even believe it? Whoever said time goes faster the older you get was absolutely right. I feel like it never slows down! Especially in November!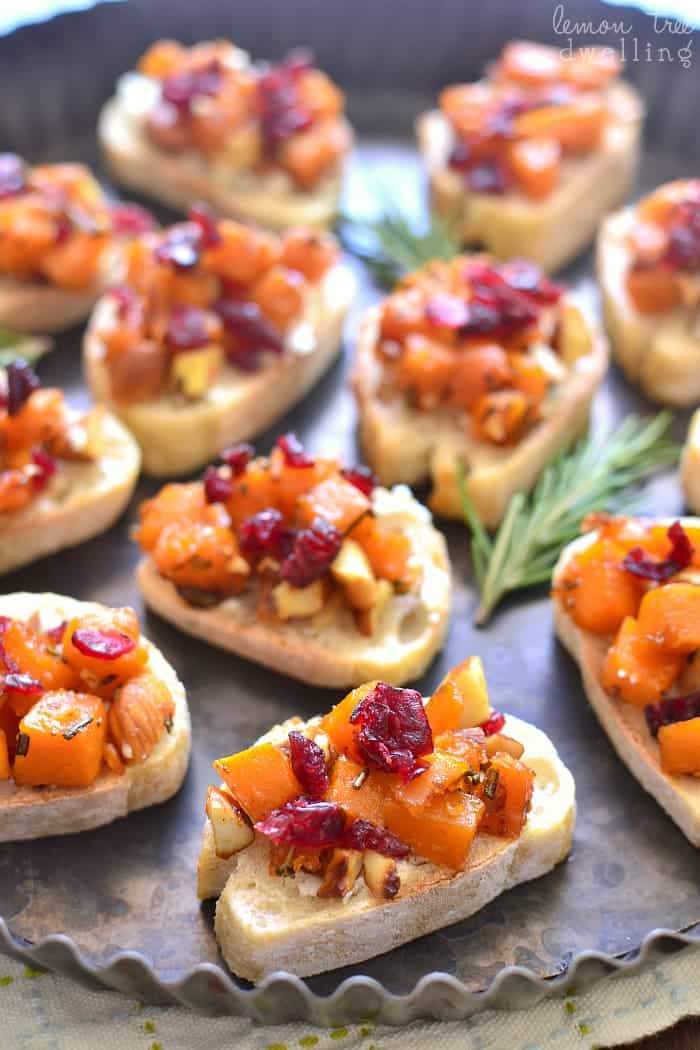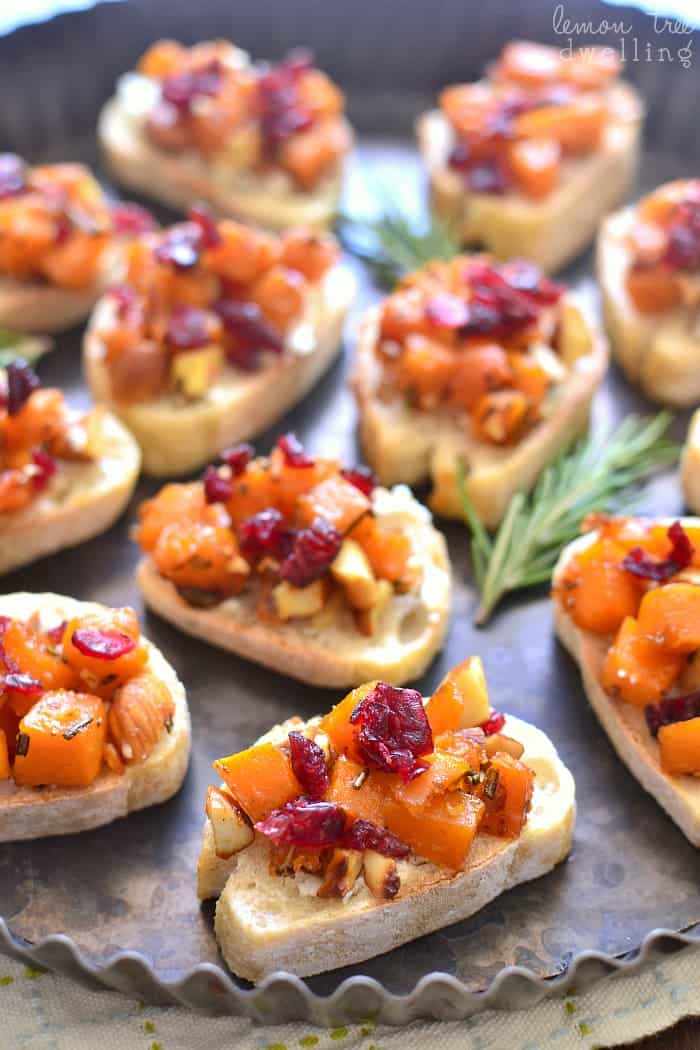 I always feel like I need to brace myself come November 1. For parties and shopping and decorating and cookie baking and SO much food. And I feel like I need to remind myself to slow down and enjoy it all, rather than racing to the finish like I sometimes tend to do. I know I'm not the only one….who's with me??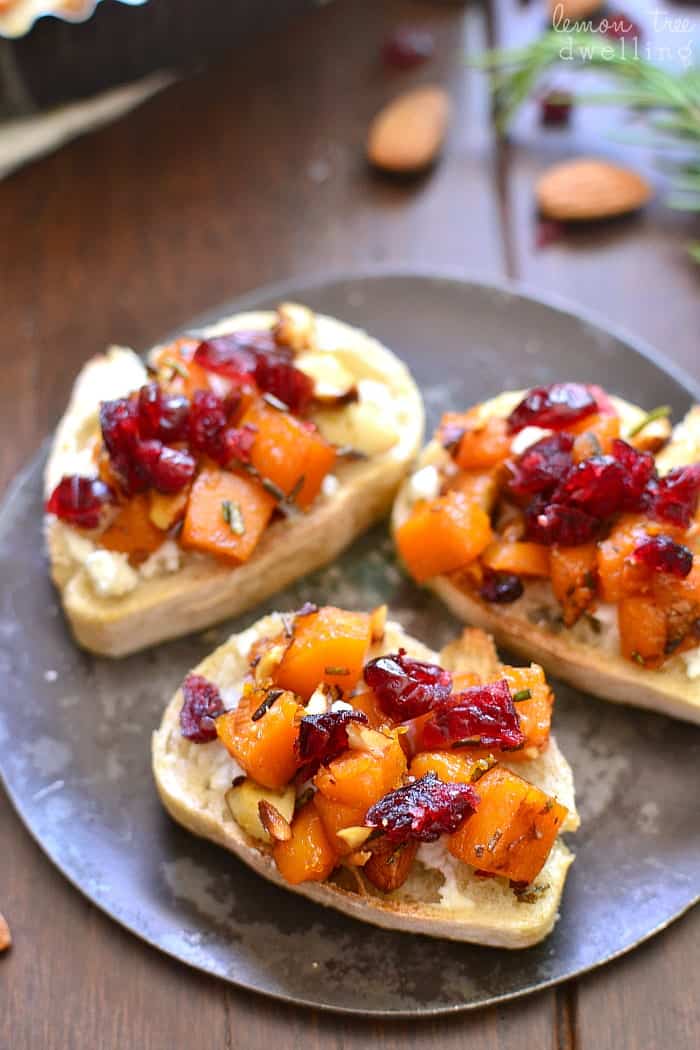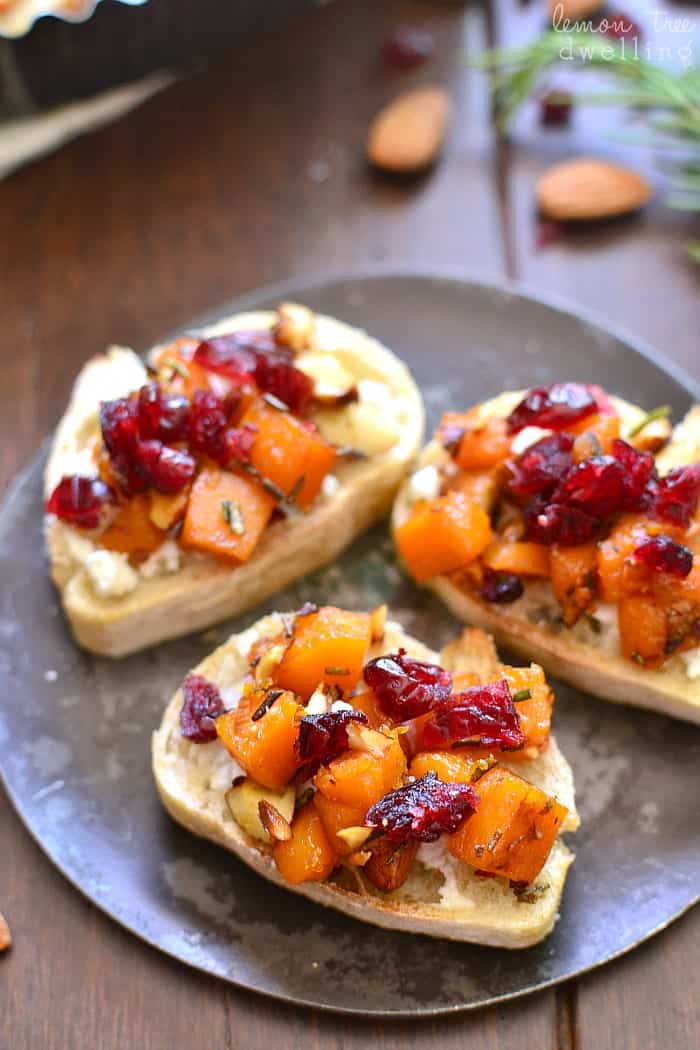 So, to help me remember, I've decided to take on a gratitude challenge. A pledge to myself to pause and be grateful in as many moments as possible this holiday season. And a pledge to let those around me know how grateful I am for them!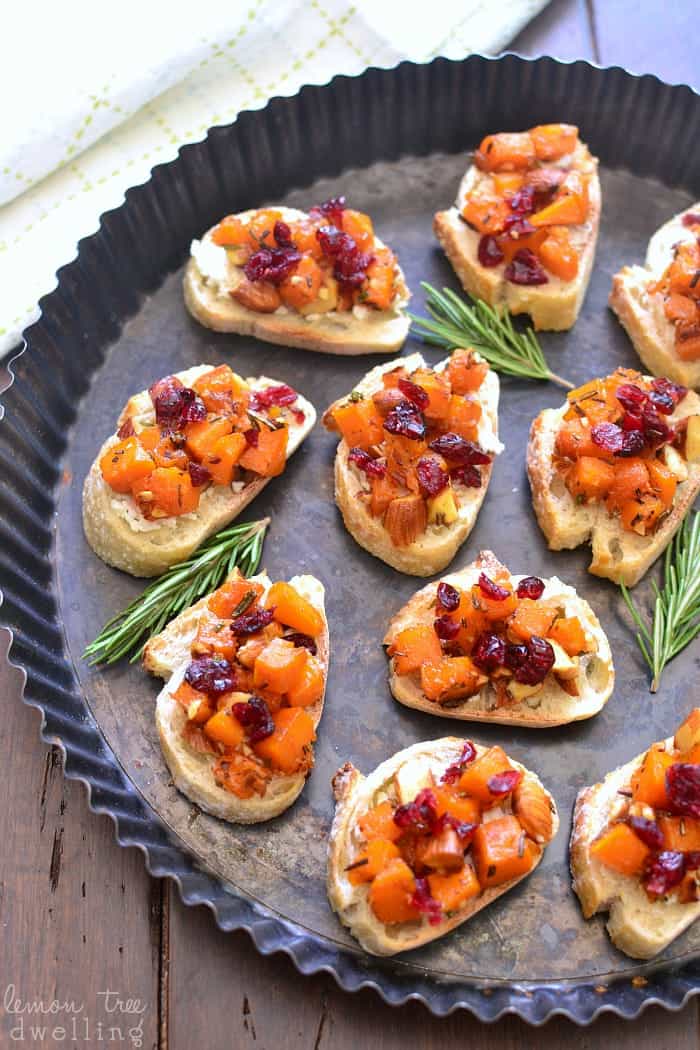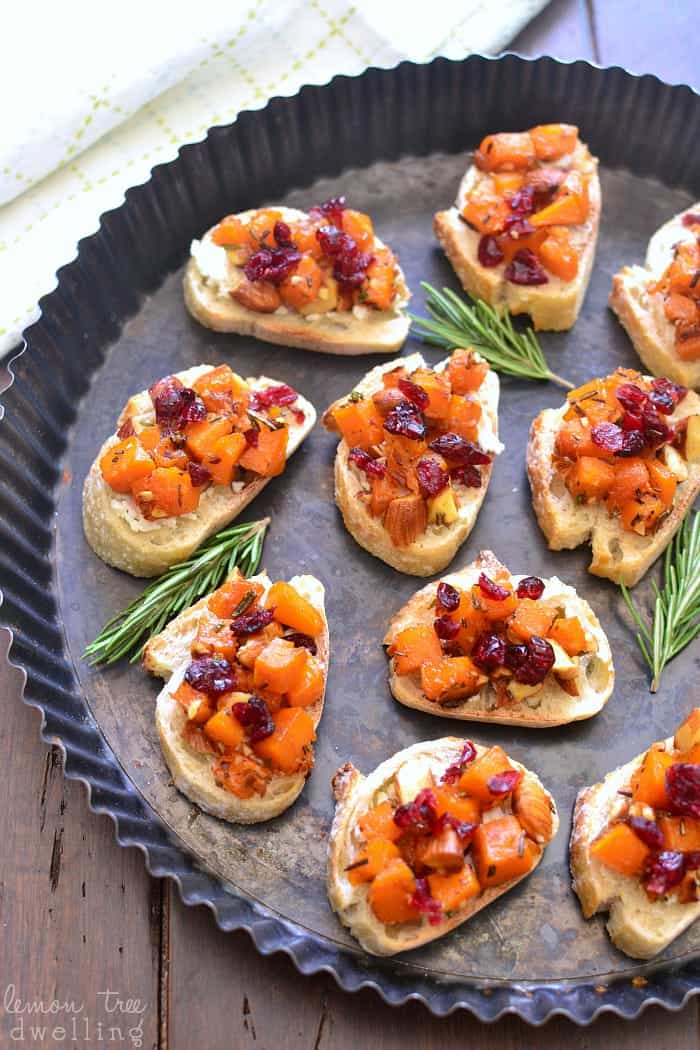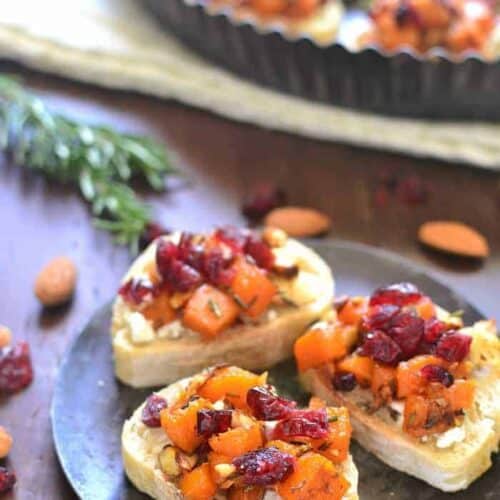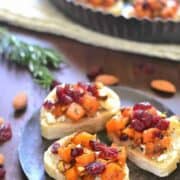 Butternut Squash Crostini & $500 Cash Giveaway
This Butternut Squash Crostini is deliciously savory-sweet and perfect for holiday entertaining!
Ingredients
1

french baguette

4

oz.

fresh goat cheese

1

small butternut squash

approx. 2 pounds

1/4

c.

maple syrup

1

Tbsp.

olive oil

1/2

c.

whole almonds

chopped

1

Tbsp.

minced fresh rosemary

1/4

tsp.

kosher salt

1/4

c.

dried cranberries

chopped
Instructions
Heat oven to 425 degrees.

Poke squash several times with a fork; heat in microwave 5 minutes to soften.

While squash is softening, slice baguette diagonally into 1/2 inch slices. Place slices on a large baking pan.

Once squash is cool enough to handle, peel and cut into small (1 cm.) cubes.

Toss squash with maple syrup to coat; spread in a large rimmed baking pan.

Place both baking pans in pre-heated oven.

After 8 minutes, remove bread from oven.

Stir squash and continue roasting 10 minutes more.

Spread goat cheese onto toasted bread, approx. 1/2 tsp. per slice.

Heat 1 Tbsp. olive oil in a small skillet.

Add chopped almonds, minced rosemary, and kosher salt; toast 5-7 minutes over medium heat, stirring occasionally.

Combine roasted squash with toasted almonds and stir.

Top each crostini with a scant 1 Tbsp. of the squash mixture.

Sprinkle with dried, chopped cranberries.