Cocoa Almond Brittle is an insanely easy no-bake dessert that is sure to be a crowd pleaser. Great for gift giving and holiday parties!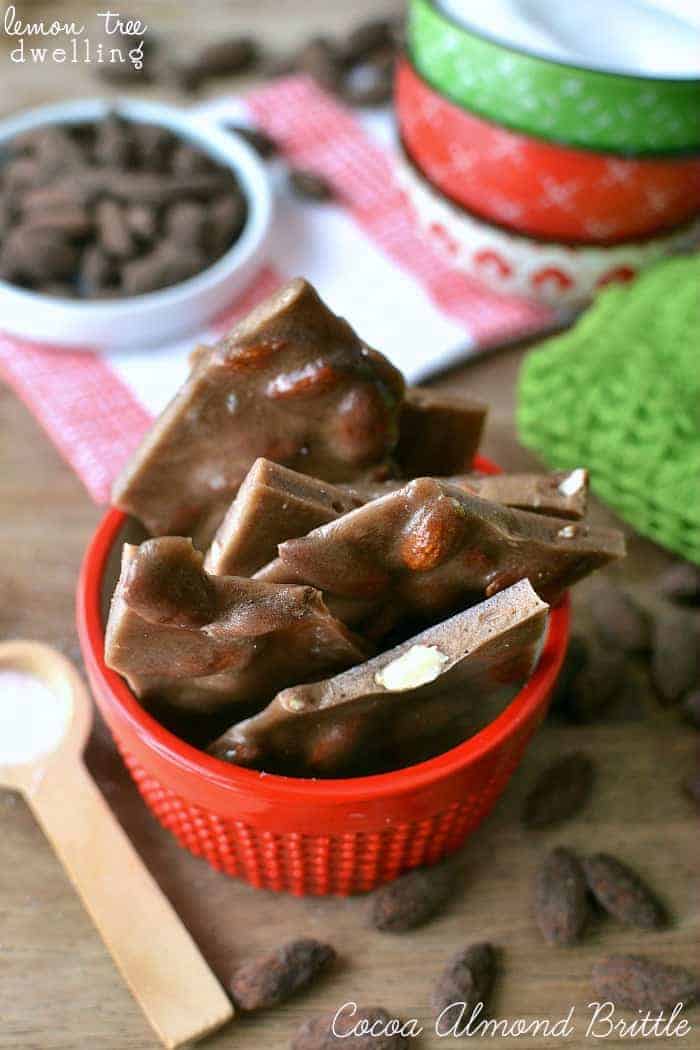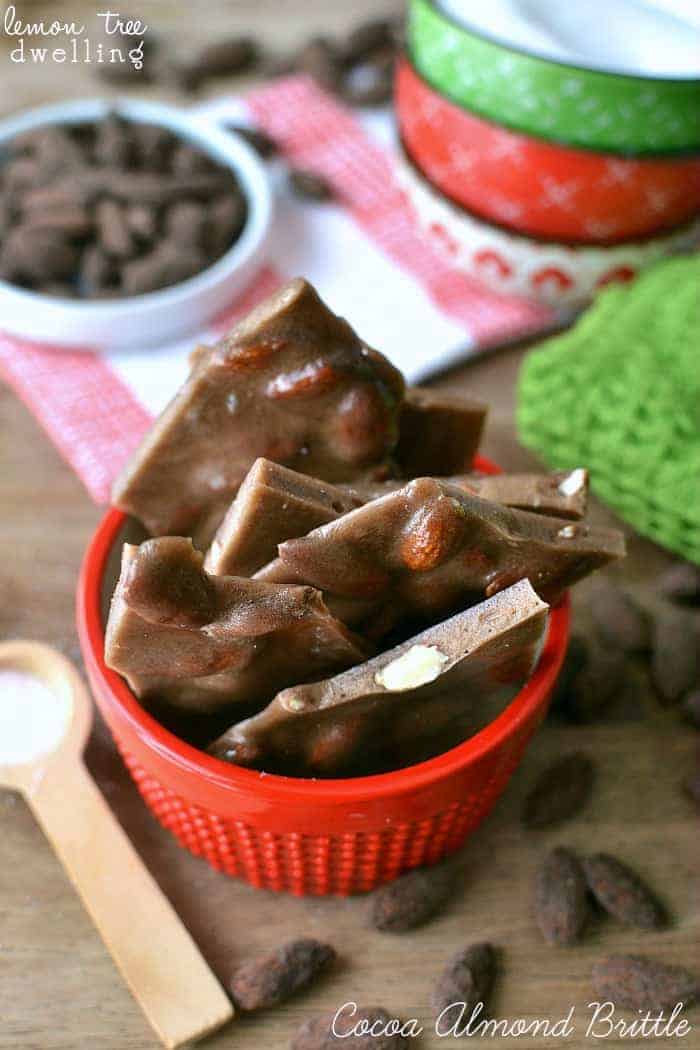 Happy weekend, Friends! I hope you had a fabulous Thanksgiving! How many turkey dinners did you eat? How much stuffing and pumpkin pie? And…..the age old Thanksgiving Day question….did you go Black Friday shopping?? I, for one, did not. Unless you count my trip to Walmart for baking goodies! I was a little hesitant to even set foot in a store on Black Friday, but I couldn't help myself. I wanted to get started on some holiday baking, and Walmart always seems to have things you can't find anywhere else. Like all different flavors of seasonal Planter's nuts….displayed on a cute little holiday sleigh…..so you can really #GoNutsForNuts this Christmas!
The display was literally one of the first things I saw when I walked through the door. Which was great, because I really have no interest in wandering through a packed store where people are acting like lunatics! Okay…..to be fair…..I've never actually witnessed people acting like lunatics on Black Friday. But I HAVE witnessed them being excessively crabby. I guess that's what they get for staying up through the night to shop! (Ha!)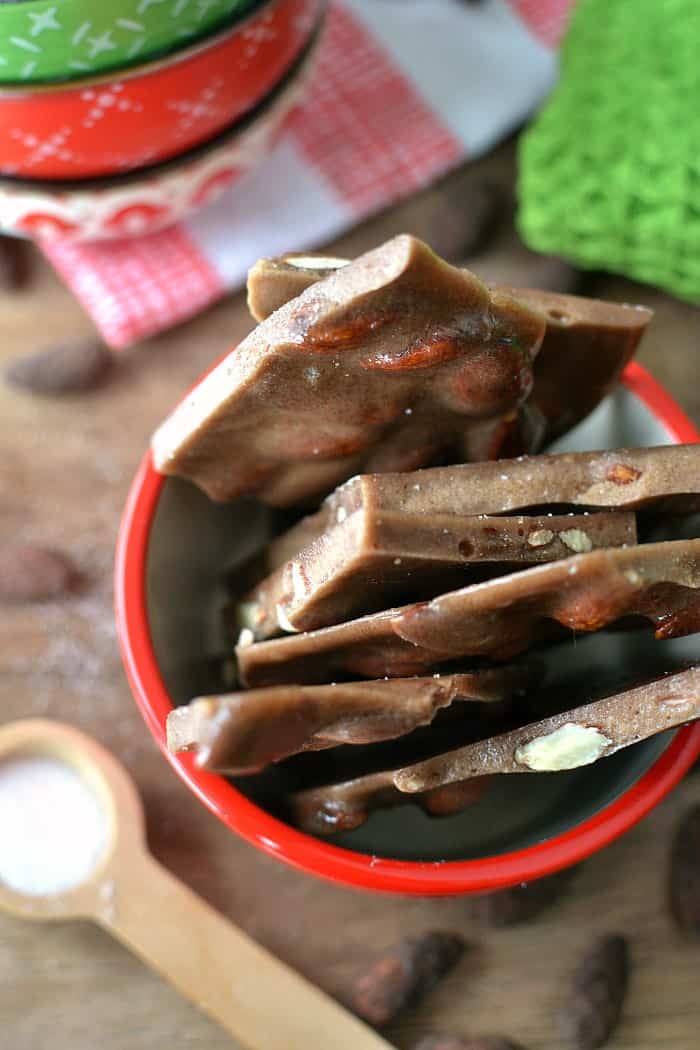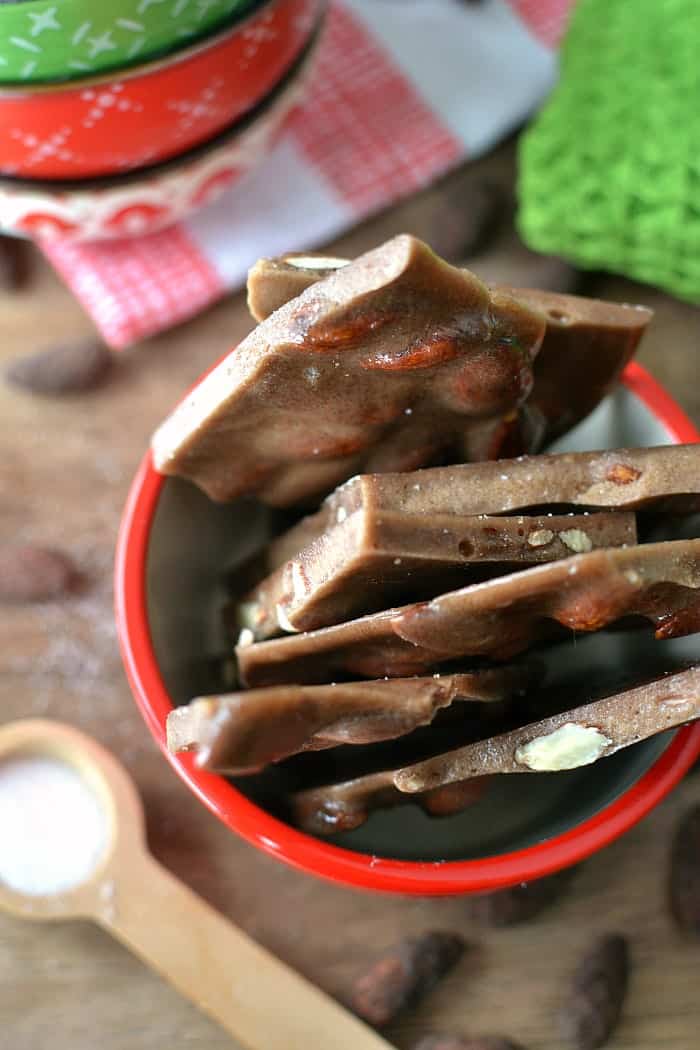 Now, before you get upset with me because you are a Black Friday diehard……just know that I have been there, myself. For a few years I was all about it – one year at the outlet malls and other years at all the typical stops nearby. And, while I was doing it, it was actually a lot of fun! I always went with a friend, we stopped for Starbucks, we listened to Christmas music, we found great deals, and we didn't worry about the freezing cold weather or the lines wrapping around the store or…..(all the crabby people!)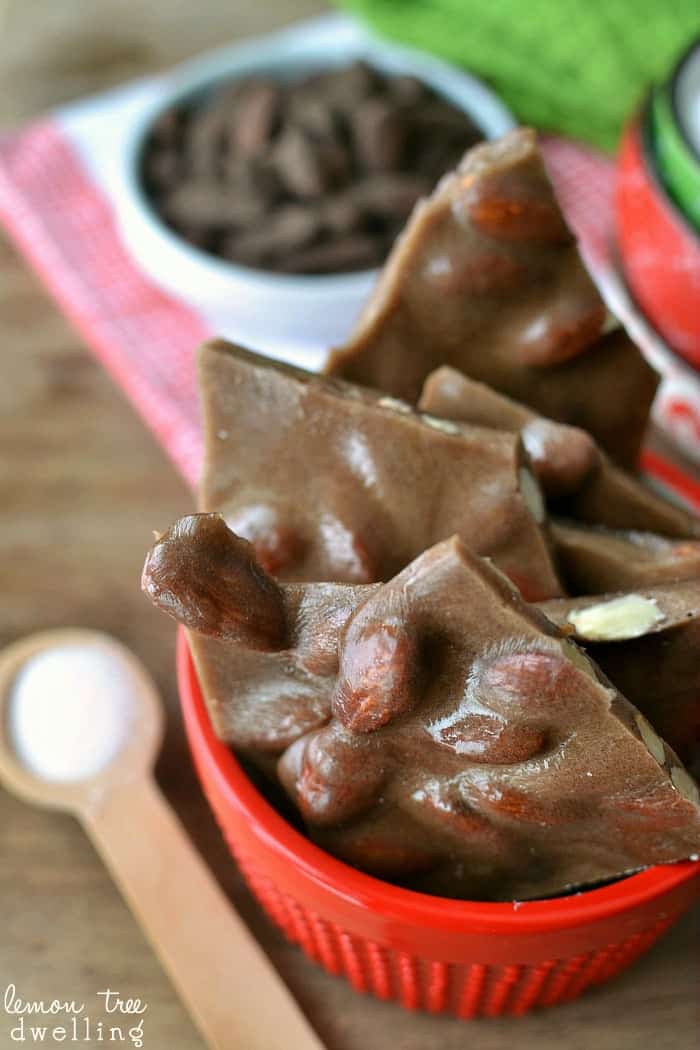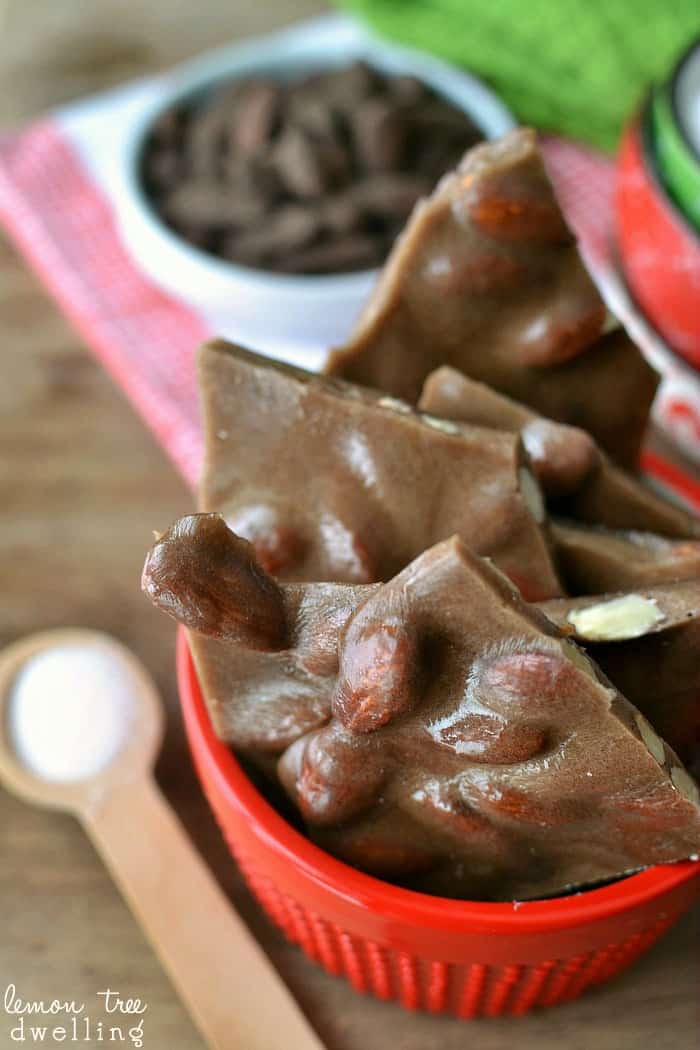 So why did I put a stop to it? Well, for one, I had more babies. And the more babies you have, the harder it is to leave the house at all…..let alone for an entire night! Another reason? I'm tired at the end of my day, and the thought of leaving the warm house to venture out into the COLD night sounds like absolute torture! And then there's the fact that Black Friday shopping never actually put me ahead for Christmas…!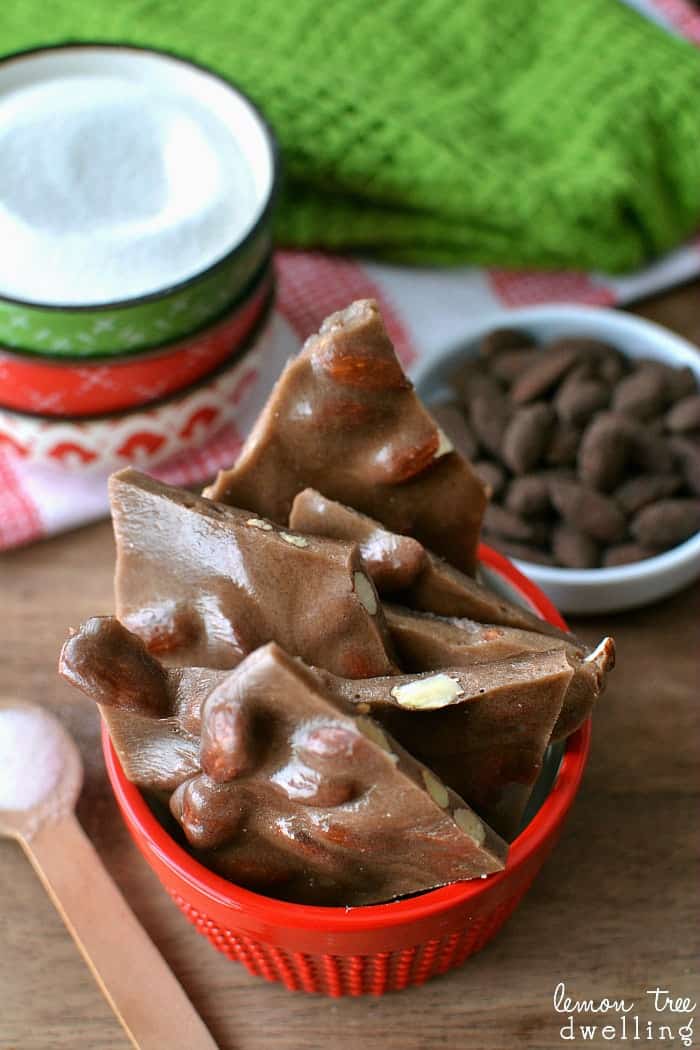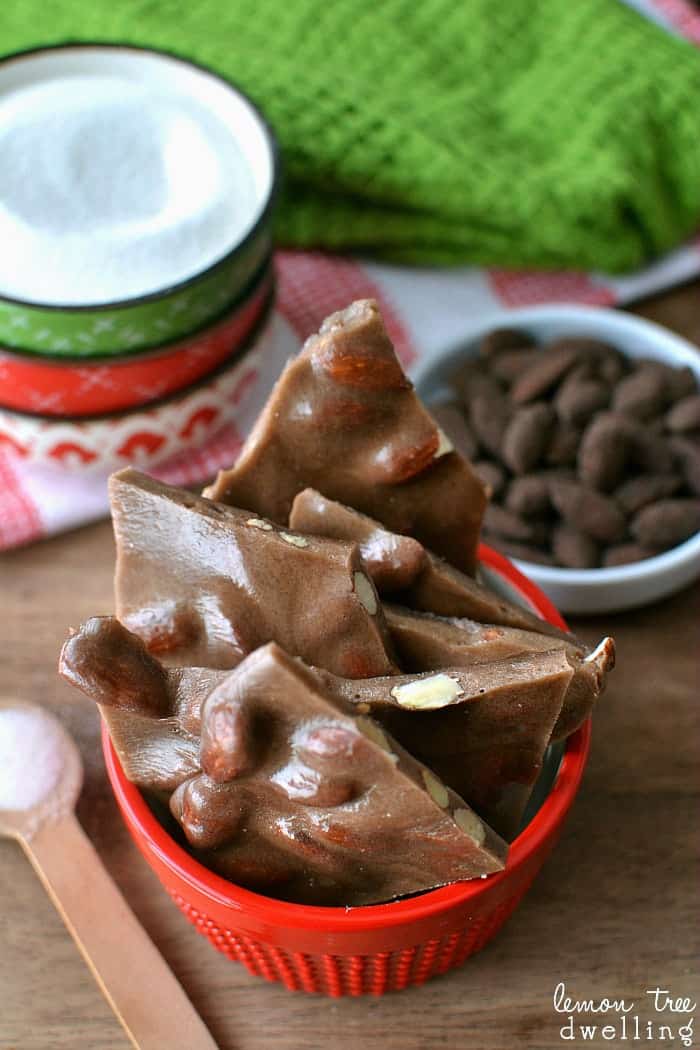 How is that even possible, you ask? Well…..there were always too many enticing deals that I was interested in for myself! Yep – the truth comes out. I couldn't resist the temptation! These days I stick to post-Thanksgiving baking instead. Some people like to check Christmas shopping off their list…..and I like to check baking off of mine! (Who are we kidding, though? I'll clearly be baking from now until December 24th!)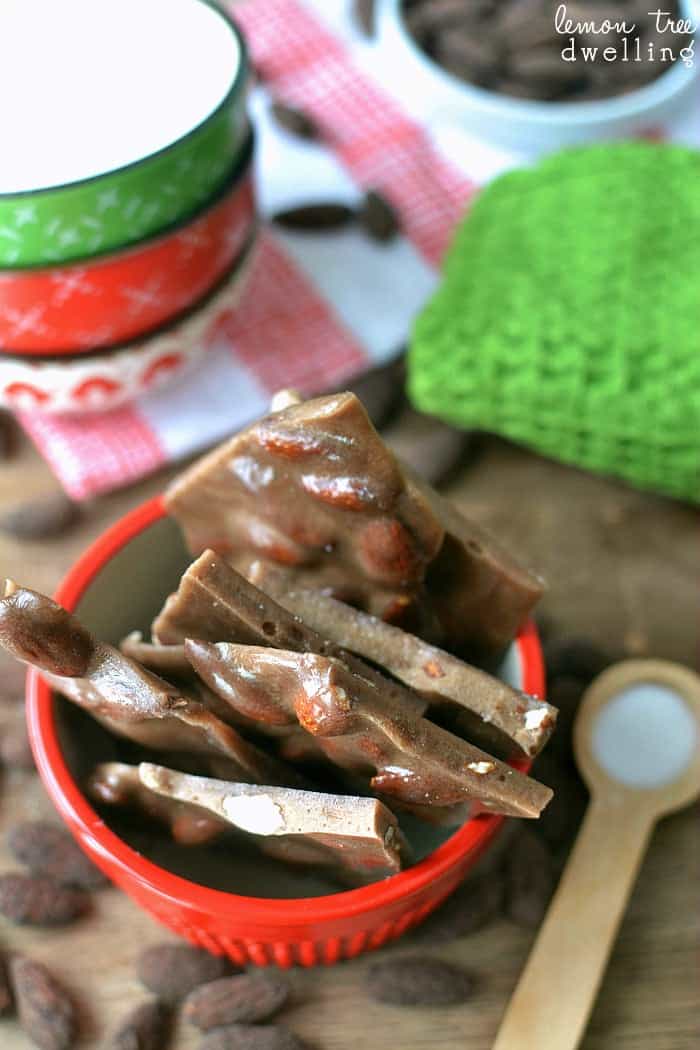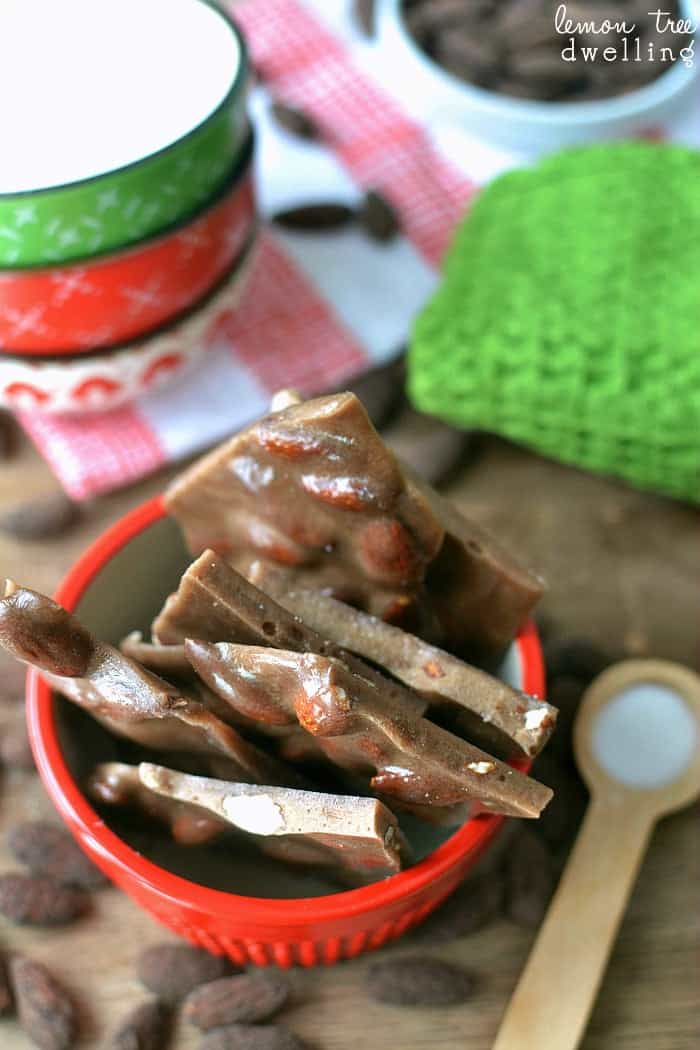 So what did I bake on Black Friday? Technically, nothing!
But I did make this no-bake recipe that starts with Planter's Cocoa Almonds and turns into a deliciously sweet, crunchy, chocolatey, treat within minutes. The dark chocolate blends perfectly into the caramel flavor, and a little pinch of salt adds just the right contrast. Perfect for snacking, perfect for taking to holiday parties, perfect for gifting!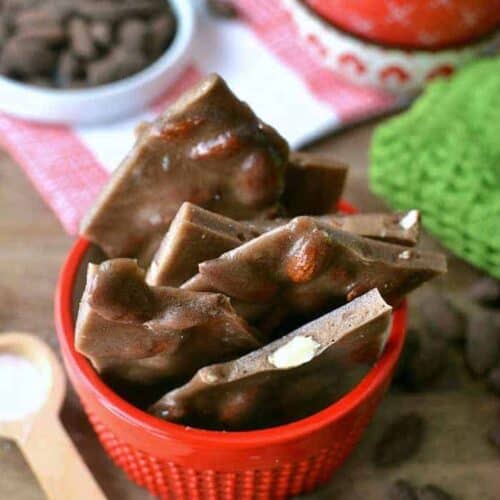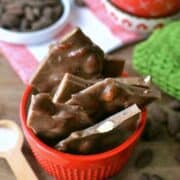 Cocoa Almond Brittle
Ingredients
1

c.

sugar

1/2

c.

light corn syrup

1

c.

Planter's Cocoa Almonds

1

Tbsp.

butter

1

tsp.vanilla

1/4

tsp.

salt

1

tsp.

baking soda
Instructions
*These instructions are for a 1000 watt microwave.Cooking times will vary with wattage.

Combine sugar and corn syrup in a large glass (microwave safe) bowl.

Heat on high power 4 minutes.

Remove from microwave; mixture should be clear and bubbly.

Stir in butter, vanilla, and salt until butter is melted.

Stir in almonds.

Return to microwave; heat on high for an additional 3 minutes.

Add 1 tsp. baking soda and stir until completely incorporated.

Pour mixture onto baking sheet lined with parchment paper.

Cool 15 minutes or until hardened.

Break into irregular pieces.