Snickerdoodle Hot Cocoa is delicious and rich twist on hot chocolate. This easy holiday drink is a perfect winter treat for all ages. Flavored with cinnamon, nutmeg, vanilla and topped with cinnamon sugar whipped cream, this decadent dessert drink tastes just like a snickerdoodle cookie!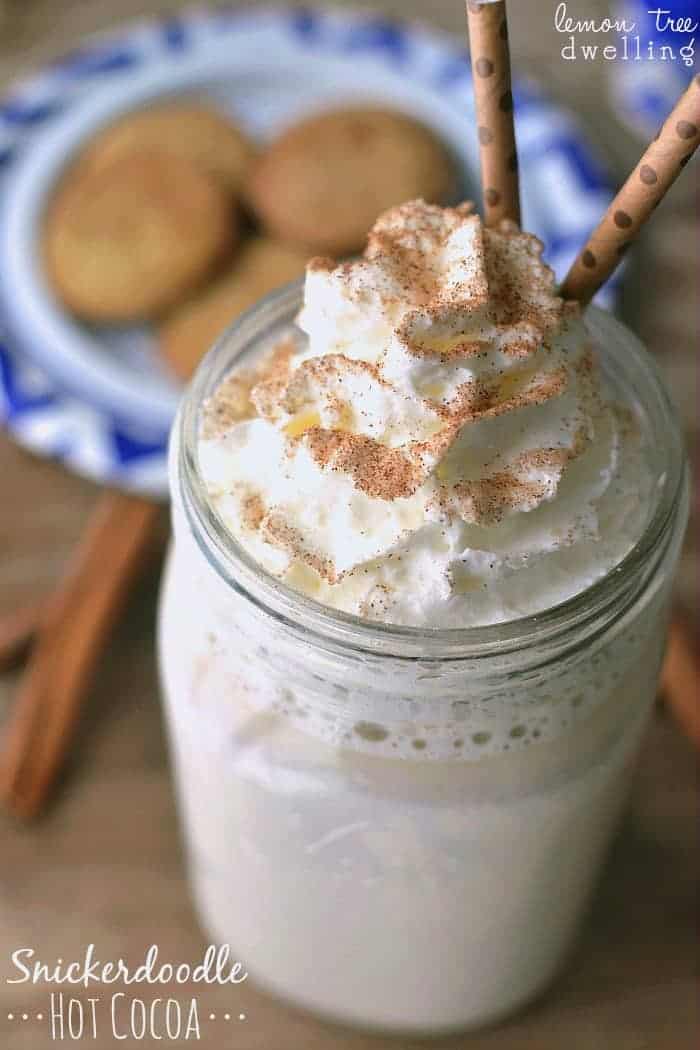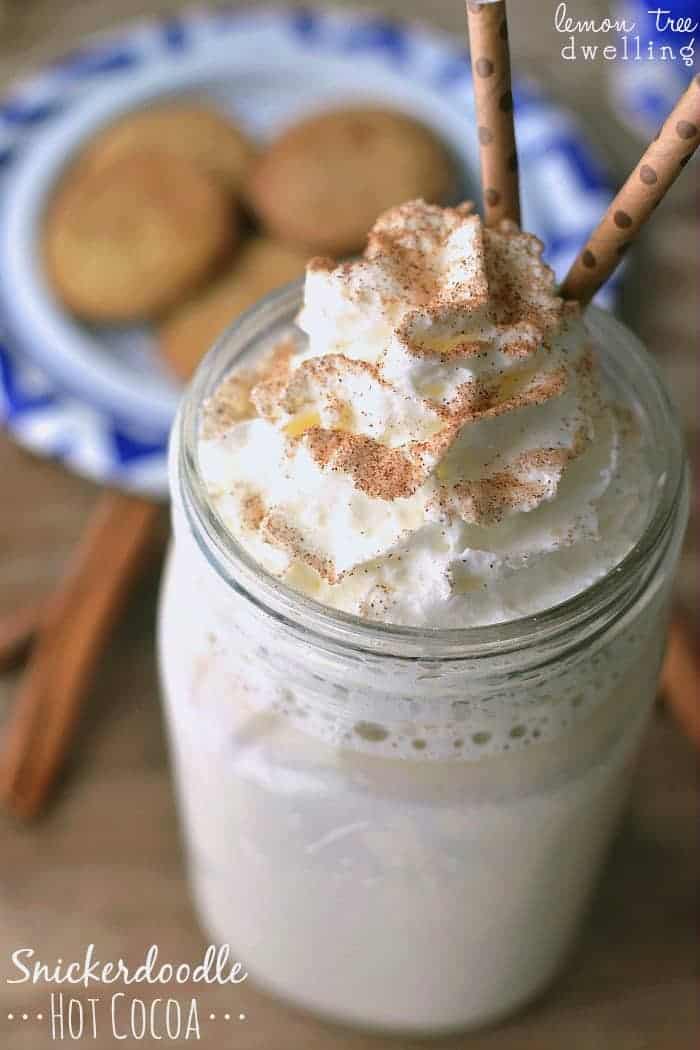 I'm sure at one point in my childhood I liked playing outside in the snow. One would think so.....right?? But honestly, for the life of me, all I can remember about it is being stuffed in a snowsuit in the freezing cold with plastic bags in my boots, snow in my gloves, a hat that would never stay on, and the constant threat of a cold, snowy face wash.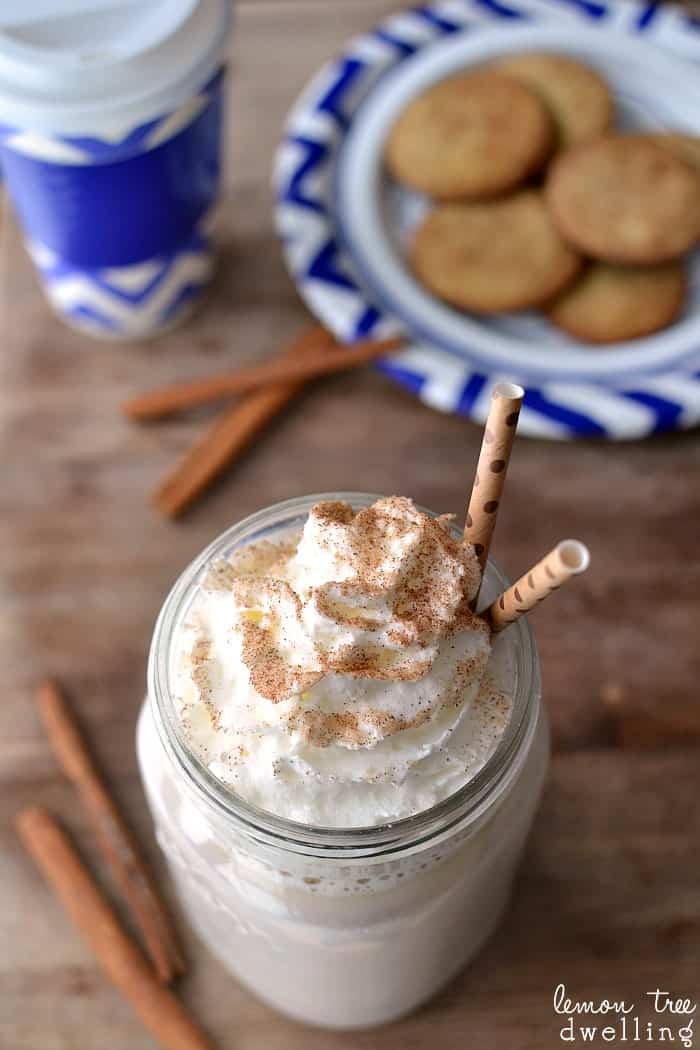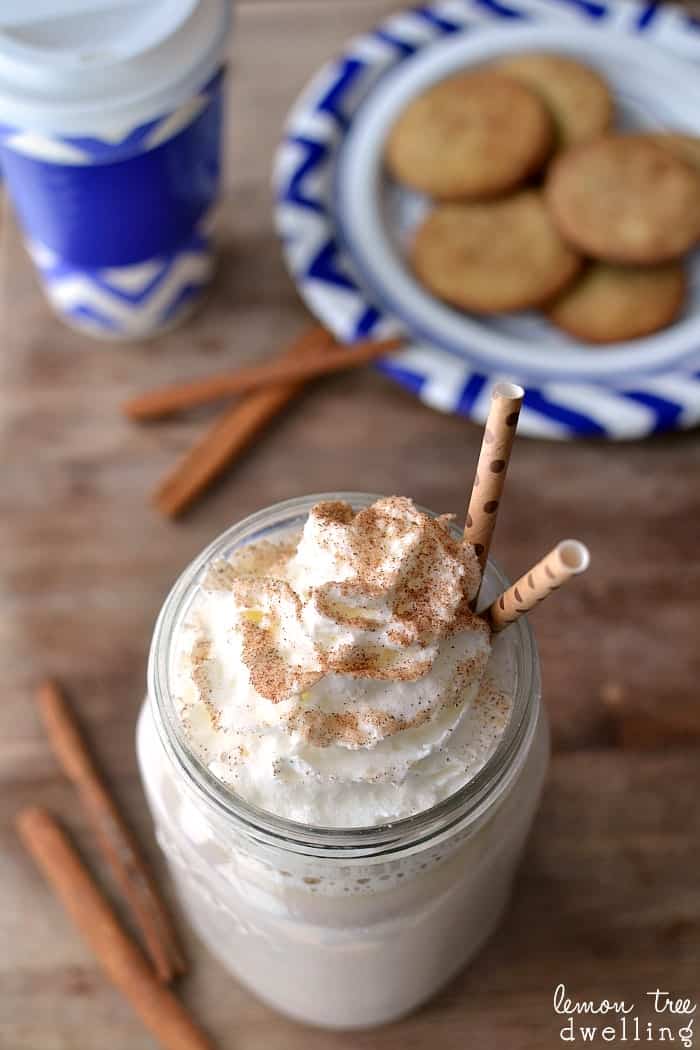 I know that sounds like it must be my adult self talking....right? My childhood self probably loved playing outside in winter! If I was anything like my kids, I was probably constantly begging my mom to bundle me up so I could play in the snow....and I was probably also willing to push through the cold and snow and windburn and....ahem.....utter misery that it entails!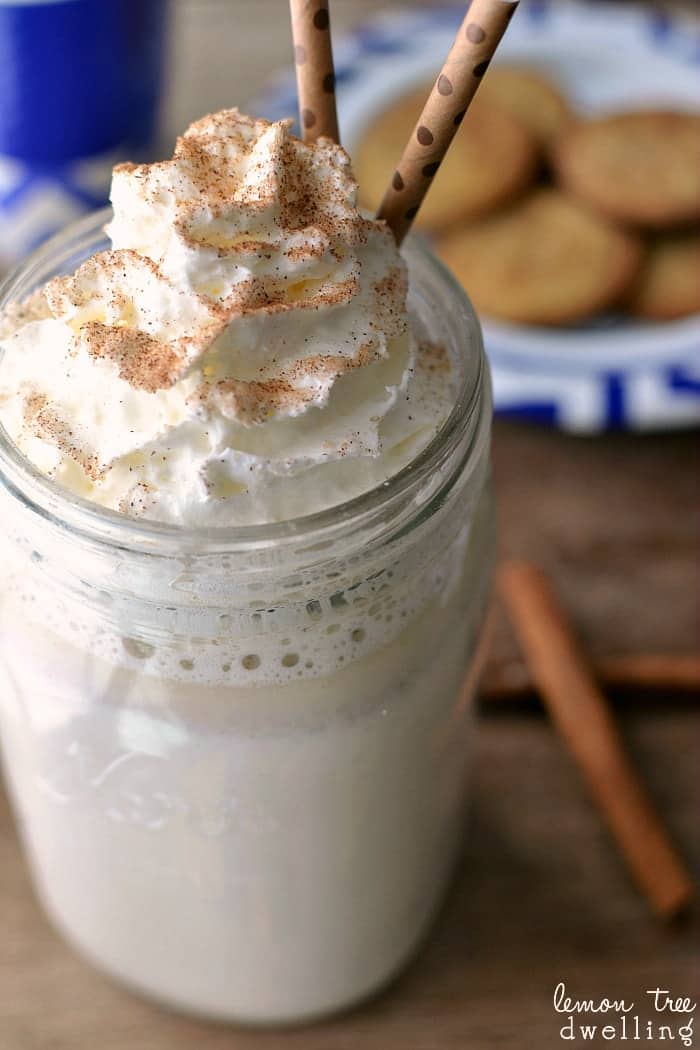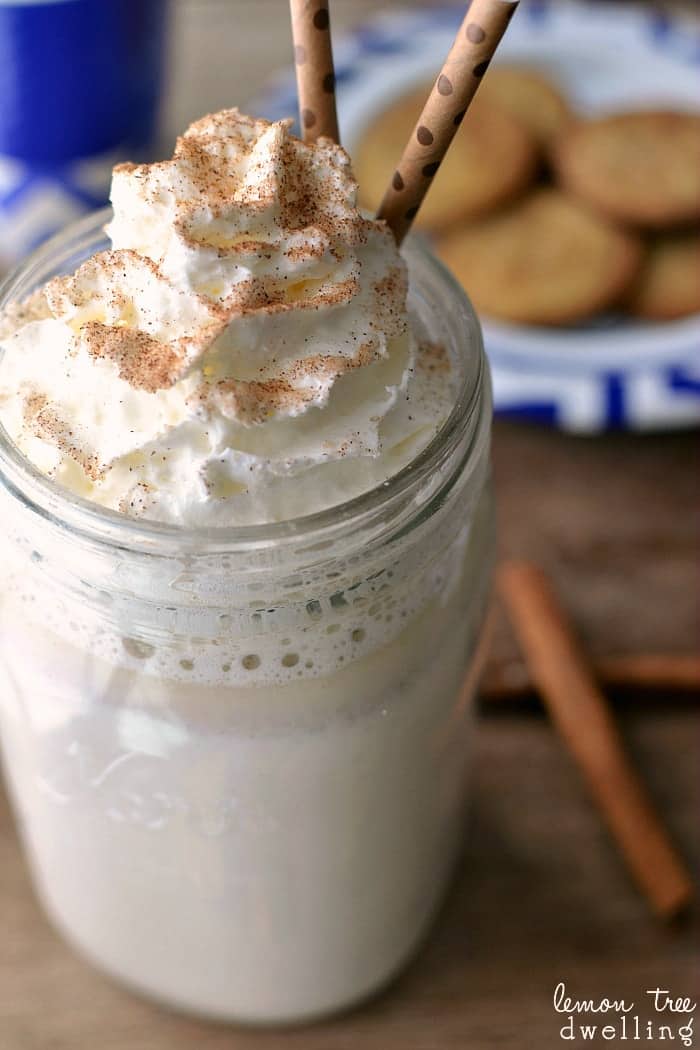 Clearly I am not the best outdoor playmate. Nonetheless, my kids adore being outside in winter....maybe even more than they do in summer! And ever since we had our first major snowfall, they've been taking every opportunity to get out there and have a good time (if that's what you want to call it - haha)!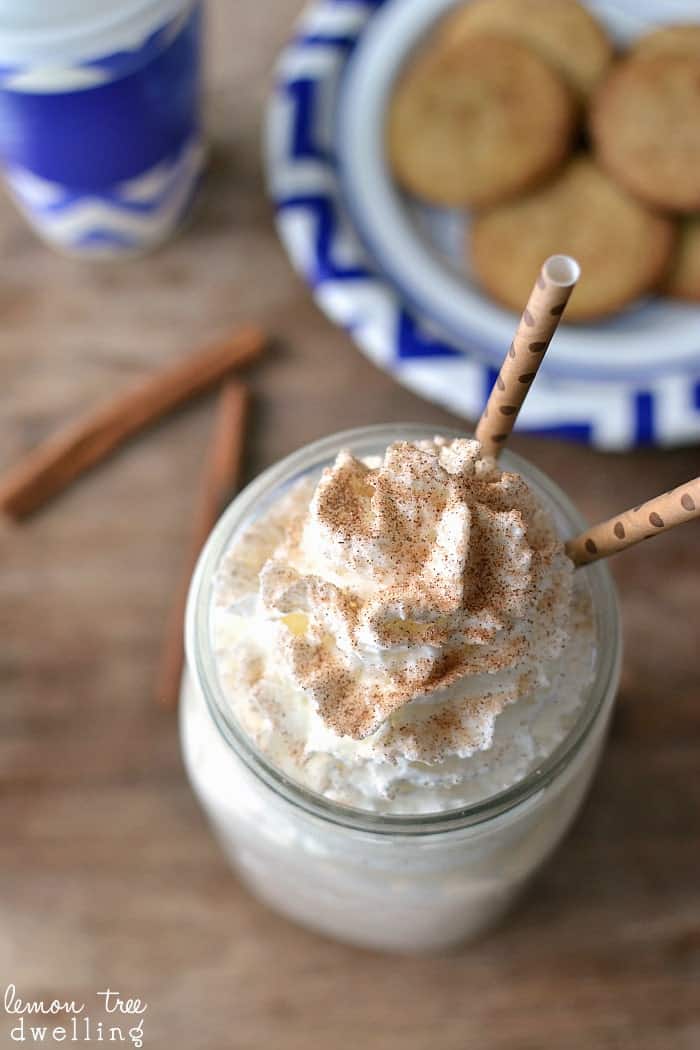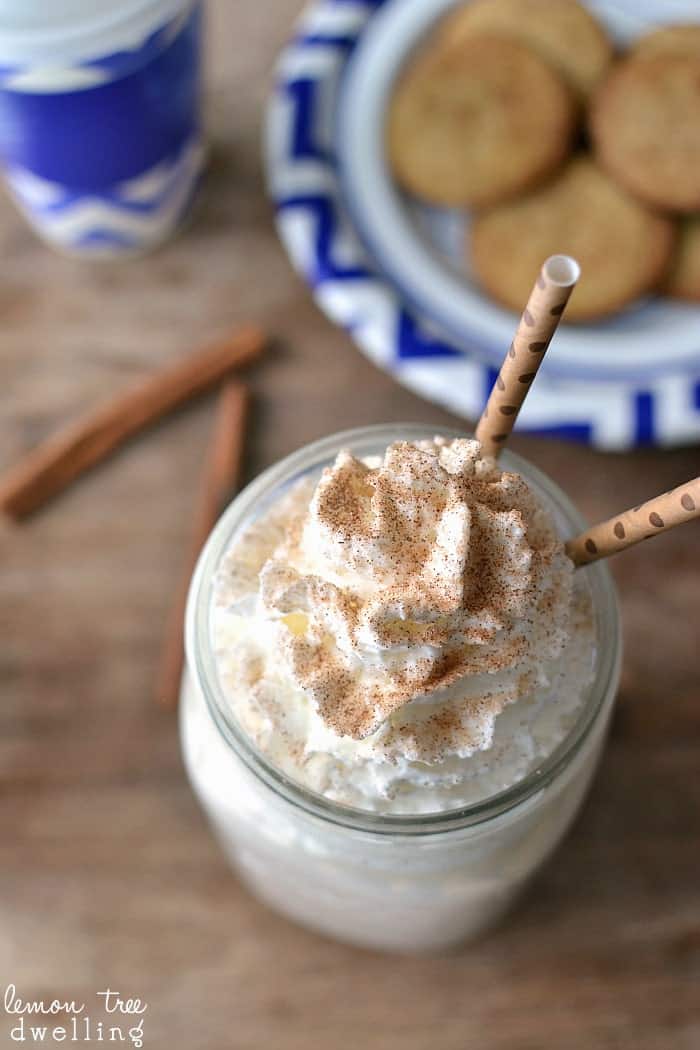 Of course, even I know that following every good romp in the snow, there MUST be the promise of hot cocoa. (I may not love the outdoor play time.....but I'm always willing to reconsider if it leads me to a delicious treat!) I'm especially willing to reconsider if the treat is (a)homemade and (b)a little something different.....
And this Snickerdoodle Hot Cocoa is both!
It starts with white chocolate and takes on the delicious flavors of snickerdoodles, which, if you ask me, is worth it every time. Even if it involves playing in the snow.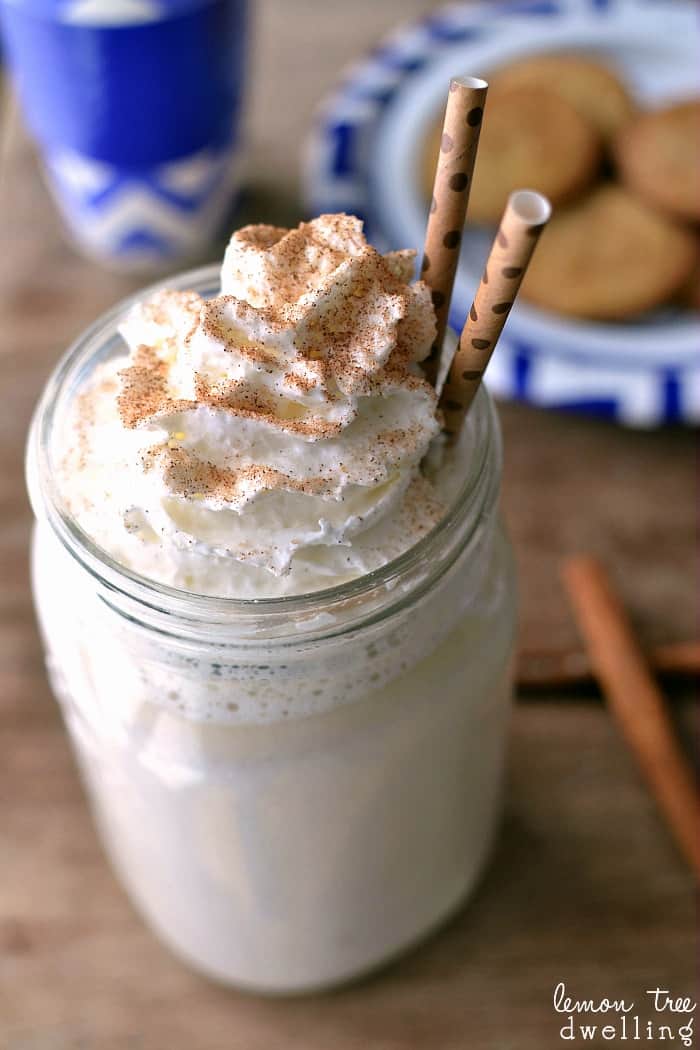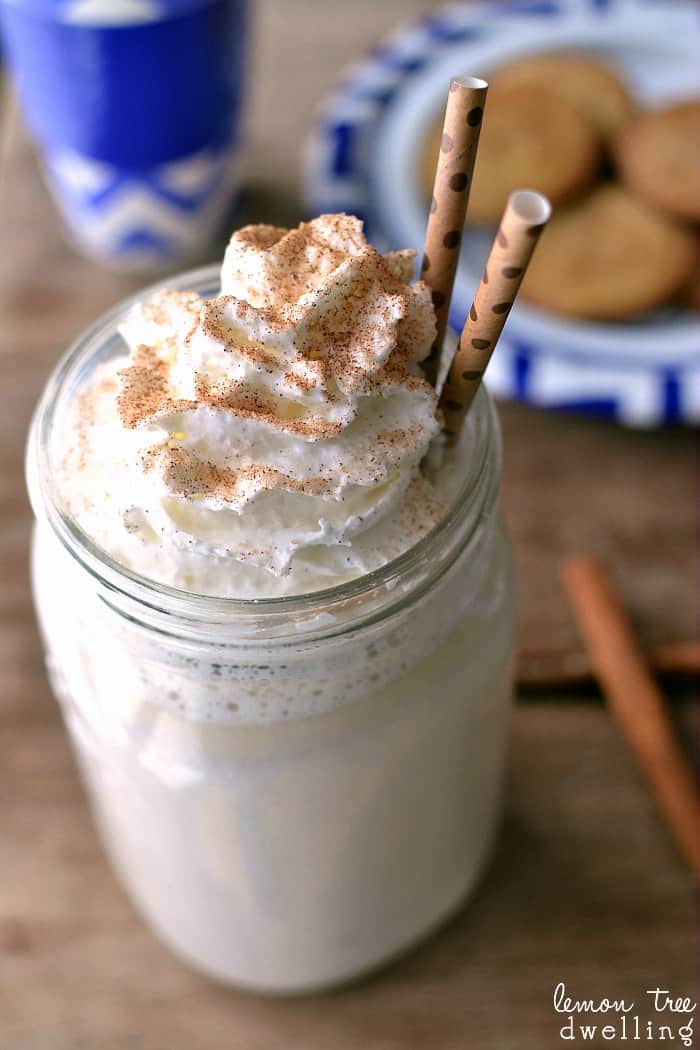 On a side note, do you see the adorable paper plates cups in the background? They're from a new line called Cheeky, available at Target, and for every package purchased the company donates a meal to Feeding America! Best of all, the paper cups come with sleeves and tops and are perfect for hot drinks.....like hot cocoa....if you happen to find yourself outside this cold cold winter!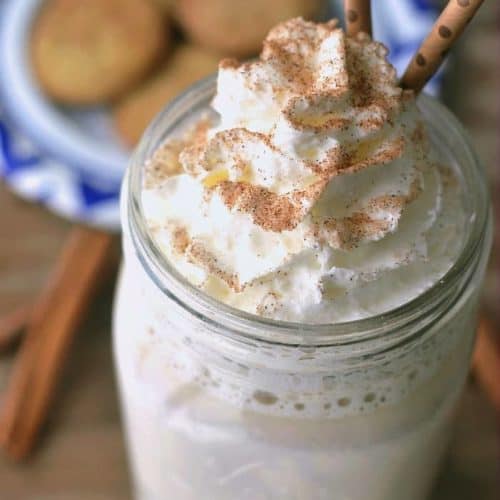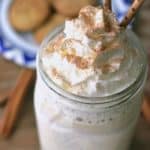 Snickerdoodle Hot Chocolate
Ingredients
3

c.

half & half

*can substitute with fat free half & half or lowfat milk

⅔

c.

white chocolate

chopped

1

cinnamon stick

½

tsp.

vanilla

½

tsp.

cinnamon

⅛

tsp.

nutmeg
Instructions
Combine ¼ c. half & half, white chocolate, and cinnamon stick in a small saucepan.

Heat on low, stirring constantly, until white chocolate is melted.

Add remaining half & half and spices and heat through.

Remove cinnamon stick before serving.
Need a good cookie to pair this Snickerdoodle Hot Cocoa with? Try my Chocolate Chips Cookies!