A delicious flavored sour cream base topped with crispy bacon, lettuce, tomatoes, and green onions. Perfect for dipping crackers, tortilla chips, or your favorite veggies.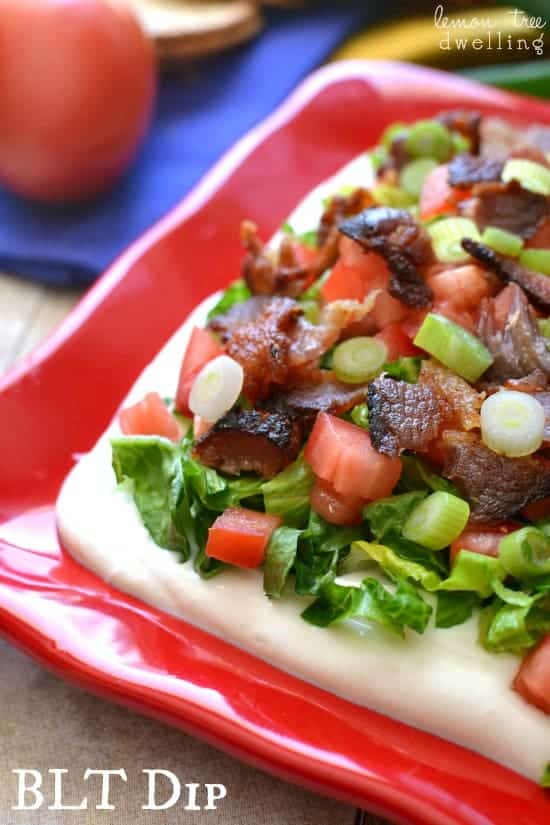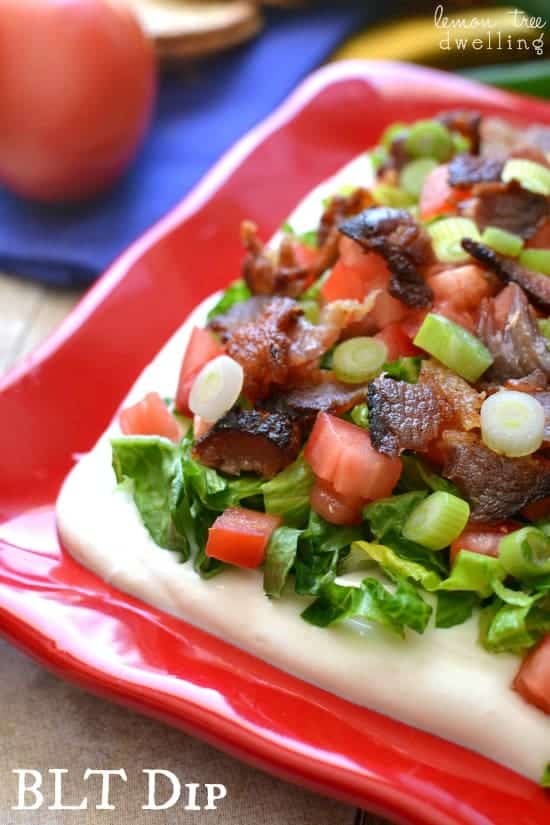 We've officially been home from the hospital four days now, and aside from the occasional moments where I'm convinced I'm going to lose my mind, I'm happy to say things are going well! Myla is eating and sleeping like a champ, the other kids are adjusting nicely, we're caught up on laundry and dishes and even took the cars in for oil changes yesterday (thank God for Jorden).....and, overall, we're on top of things!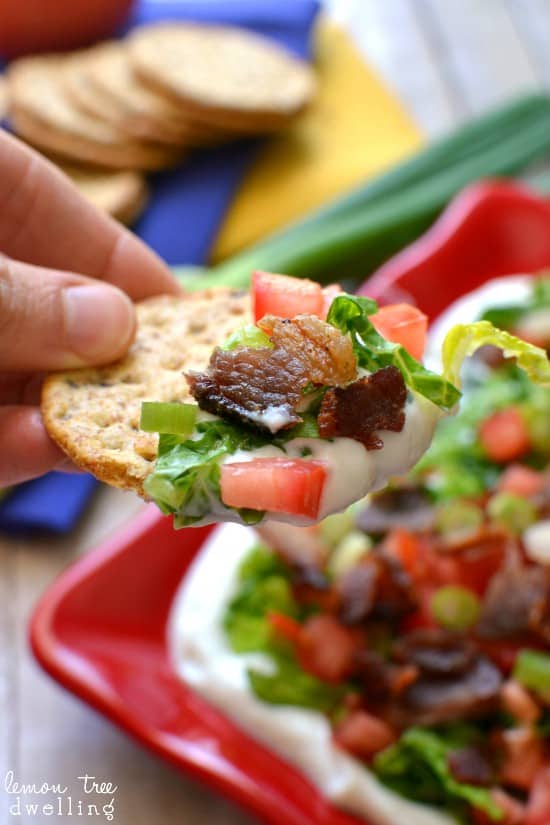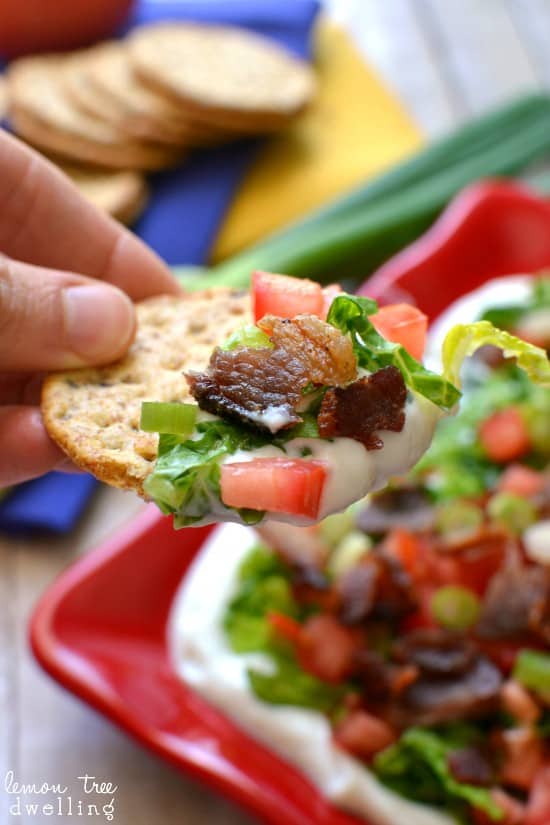 And yet, I still have this nagging feeling that I'm NOT on top of anything....! It all has to do with the baby books, really. The fact that I don't even have one for Myla, the fact that every time I think of starting one for her I am flooded with feelings of guilt and regret over not having kept up with the other girls', the fact that if I do start one for Myla and actually keep up with it, her sisters are bound to end up with hurt feelings...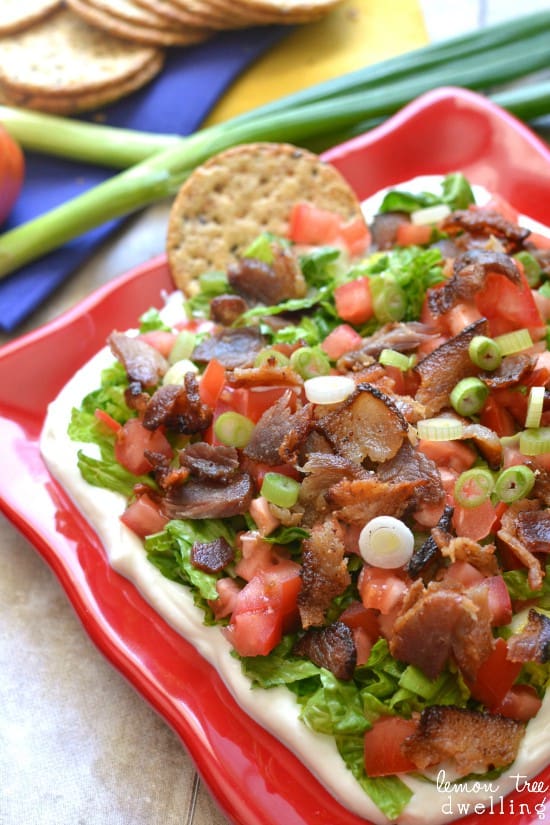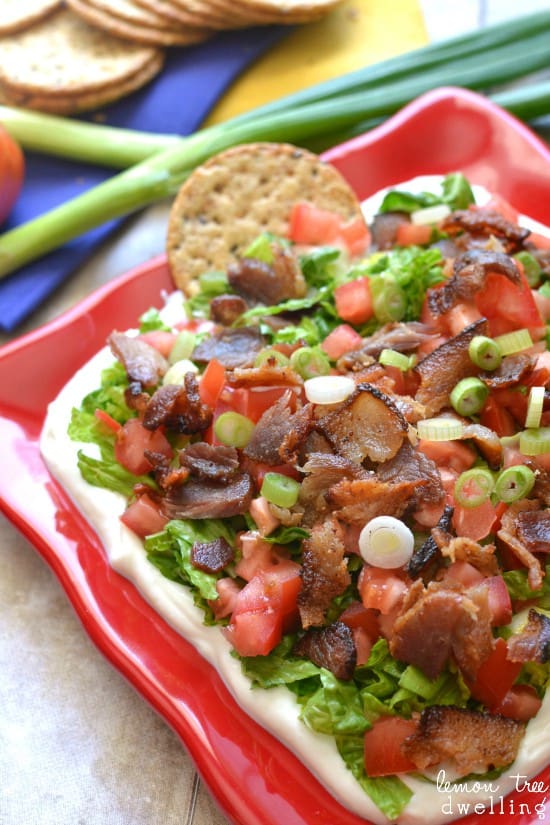 So for now, I am choosing to do nothing. I suppose I should at least go get a book, so I have one....and then I can decide what to do with it. No matter what I decide, I'm sure there will be guilt involved! I guess that's what it is to be a mother....we have such good intentions of doing everything "right" and we try desperately to hold on to the moments and memories. I know I should just let it go, realize that I've been busy living the moments, regardless of whether I've recorded them....but for some reason, that doesn't feel easy.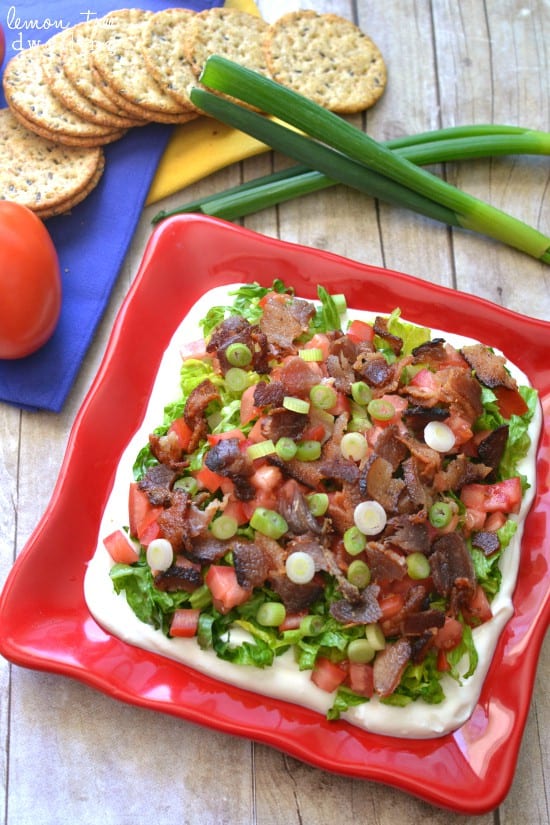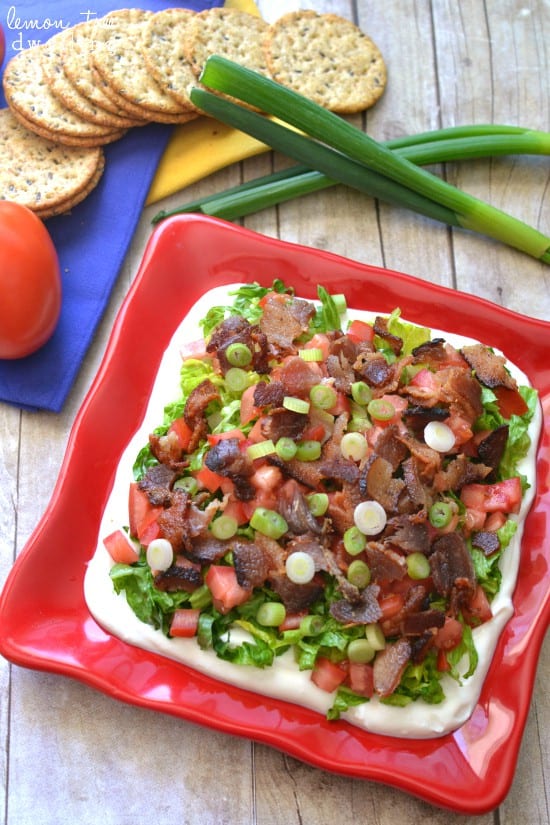 In the mean time, maybe I will try to transfer my guilt to something else. Like this amazingly delicious, totally not guilt-free BLT Dip! It's everything you love about a BLT....without the bread....and it's so addictive that you can easily wash away your sorrows, drown out your guilt, and convince yourself that you are DEFINITELY on top of things. For as long as the dip lasts.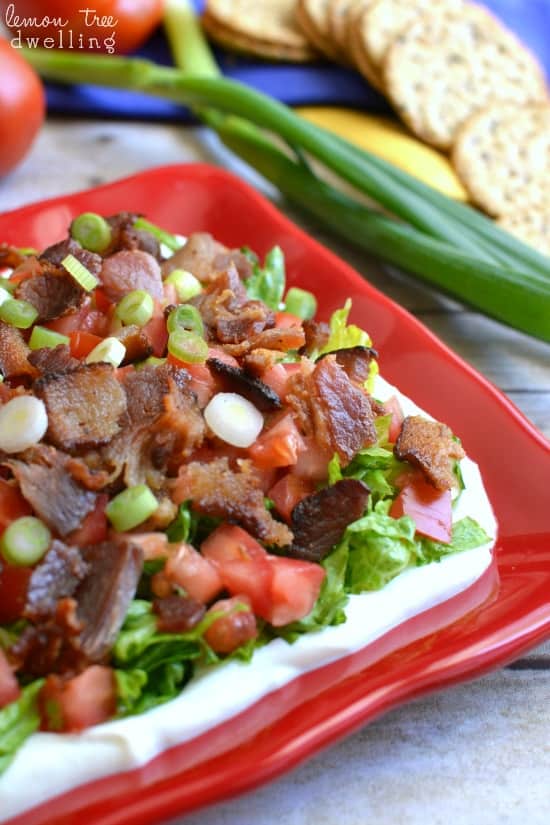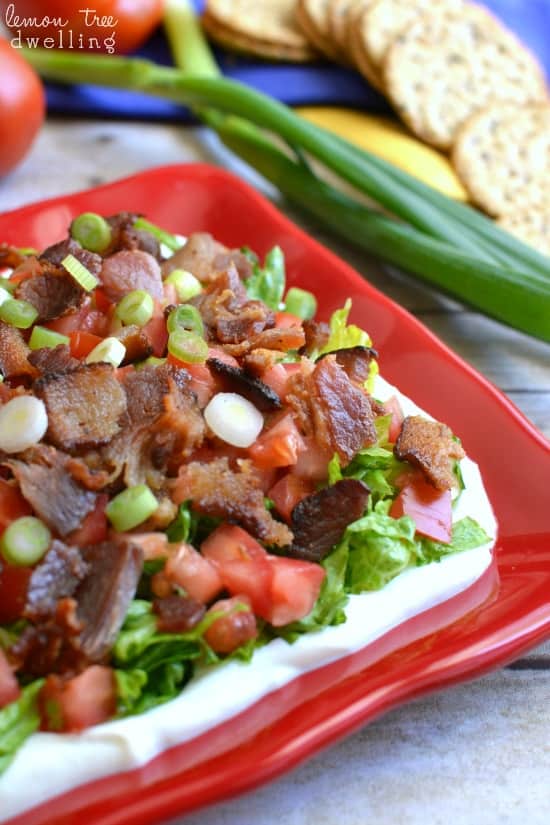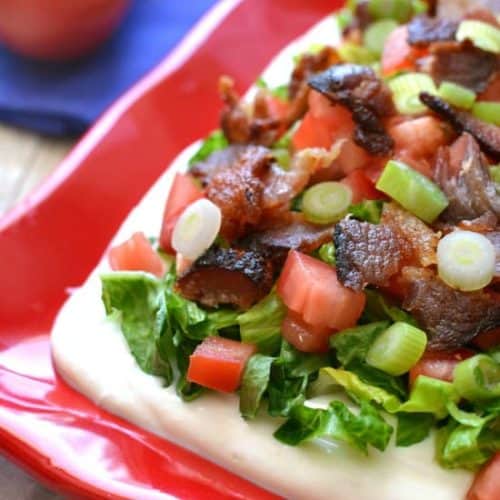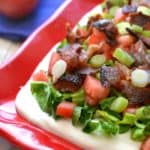 BLT Dip
Ingredients
2

c.

sour cream

½

c.

mayo

1

tsp.

onion powder

1

tsp.

garlic salt

2

romaine lettuce hearts

finely chopped

2

Roma tomatoes

chopped

1

c.

chopped

cooked bacon

2

green onions

sliced
Instructions
In a small bowl, combine sour cream, mayo, onion powder, and garlic salt. Mix well.

Spread sour cream mixture on a serving plate.

Top with chopped lettuce, tomatoes, bacon, and green onions.

Serve with crackers, chips, or veggies.