Honeydew, kiwi, sweet white wine, and a splash of rum….frozen, blended, and garnished with berries.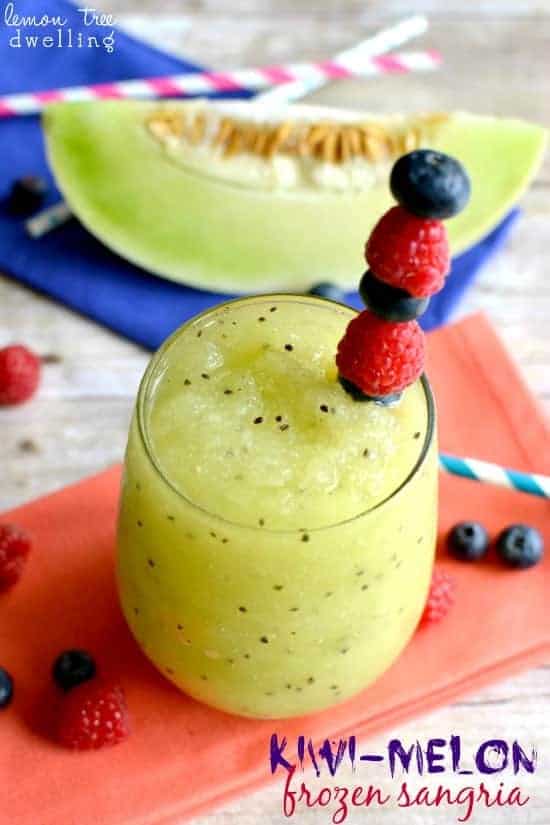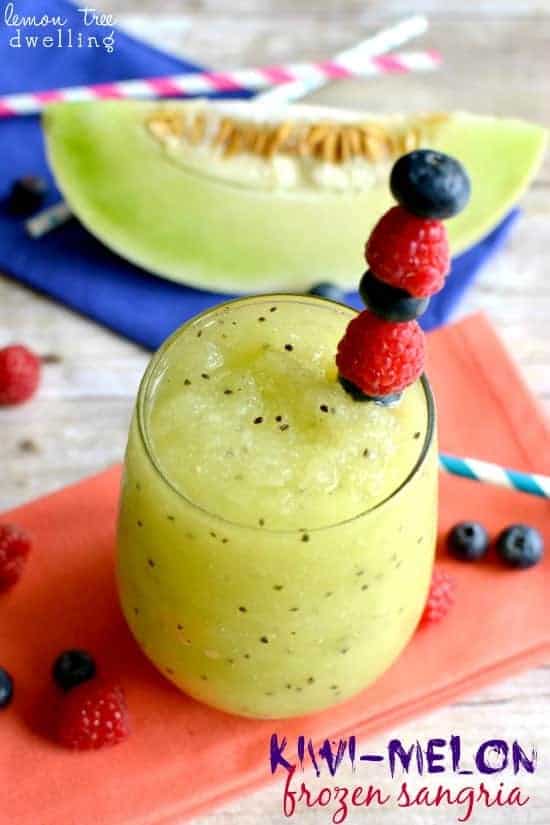 Happy Memorial Day!! I hope you are having a relaxing weekend. Ours has actually been anything but relaxing….we left the hospital with Myla on Saturday, picked up the girls from my parents, stopped over at Jorden's parents to see his grandma who is visiting from Michigan, and had some friends over for dinner. And that was all just Saturday after 2 pm! Yesterday was a bit more relaxing….but only a tiny bit….because the reality is there is NOTHING relaxing about having a newborn!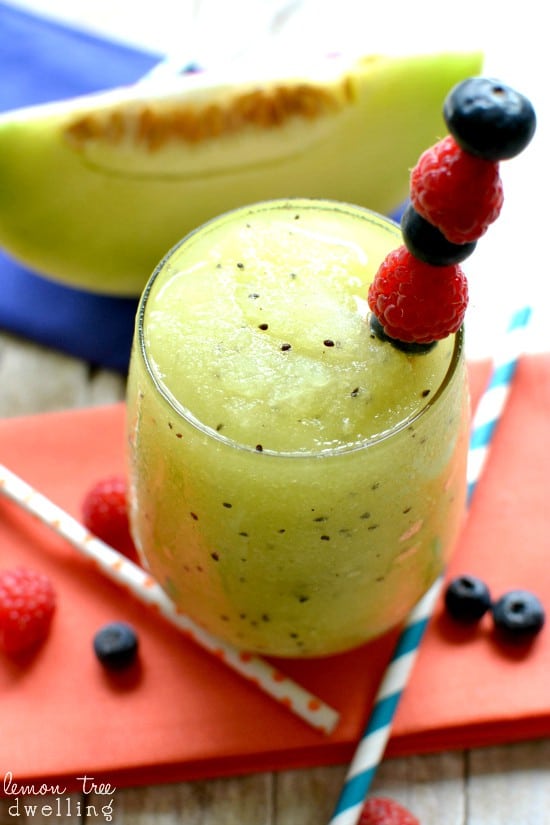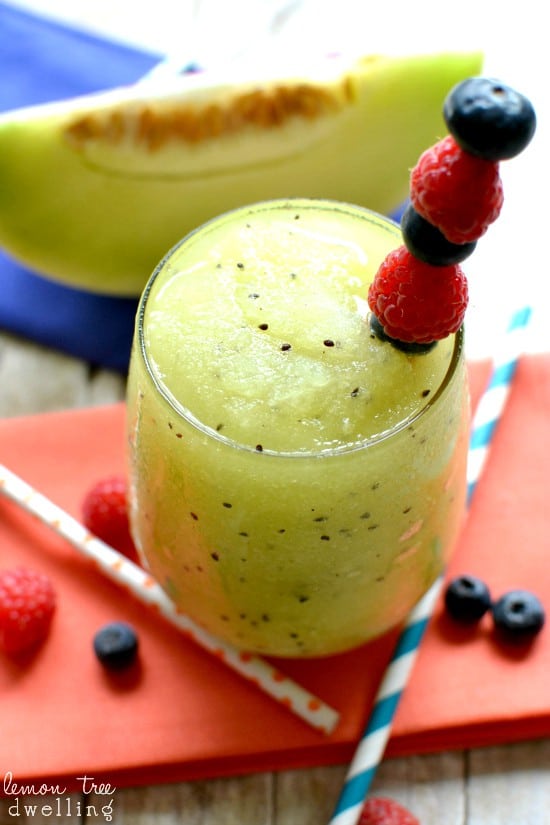 The funny part? It's not the newborn who makes things crazy. It's all the other kids! And the fact that they suddenly seem to need more than they've ever needed before. Kind of like when you're on the phone….and all hell breaks loose….because they know your attention is somewhere else. Yep….they know my attention is on Myla.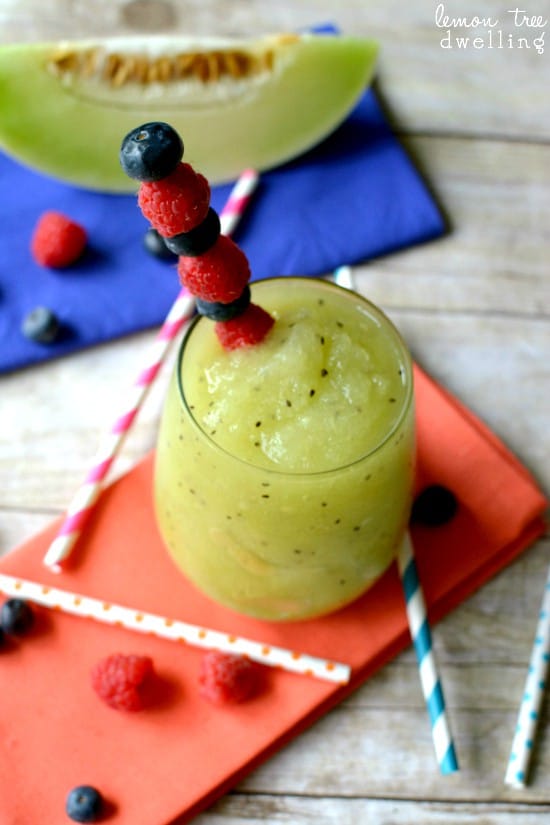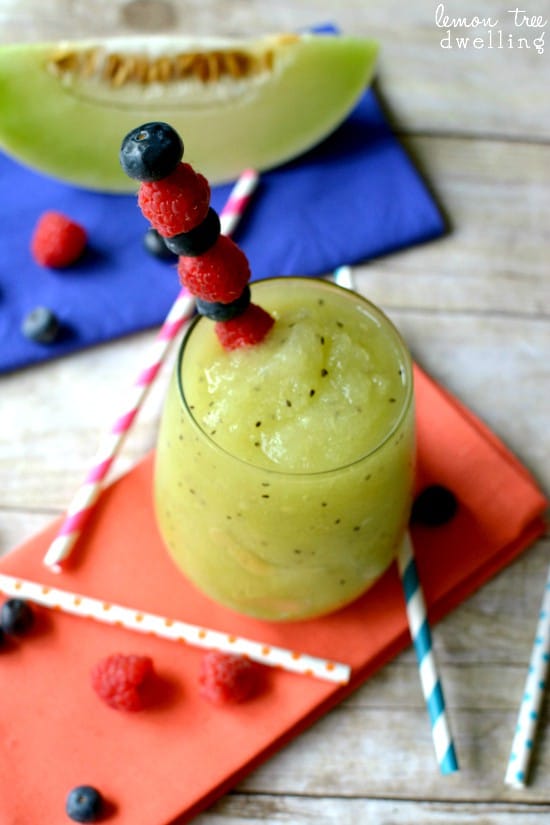 I'm doing my best to give them all what they need….really….it's just that Myla is so small and helpless and adorable and they're so, well, BIG! And while Myla actually needs me for survival, their "needs" seem more like whiny desires right now, just meant to annoy me. And it doesn't help that they are more eager than ever to express them…..all at the same time, all in the same whiny voice, and all while Myla is screaming in her car seat…!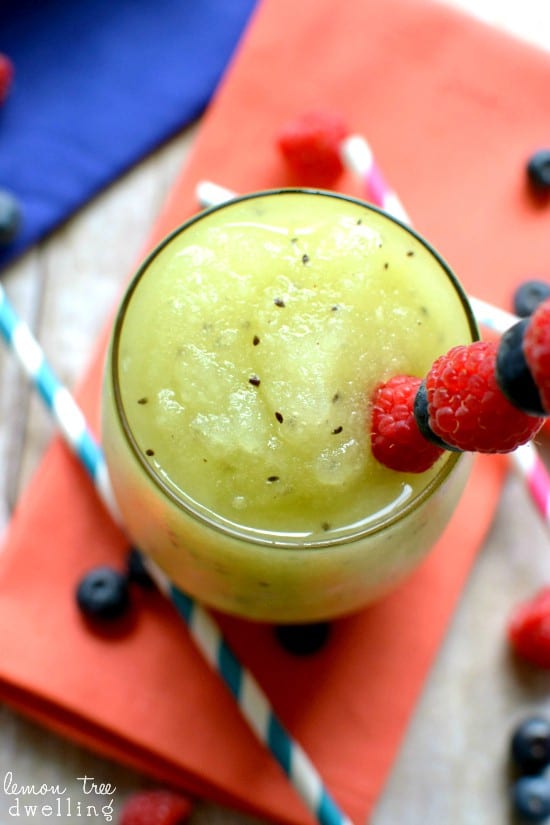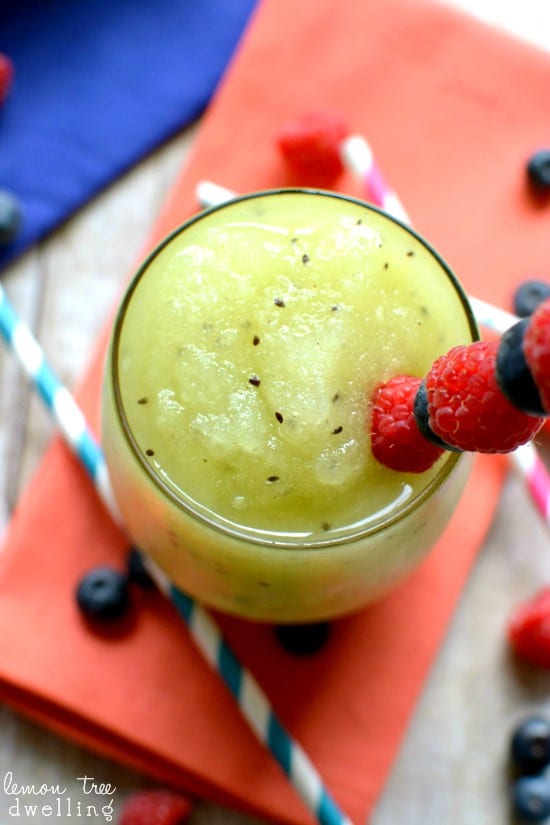 No, there is nothing relaxing about having a newborn. Of course, I know this is just part of the adjustment….and things will get better. Just like I know that my older kids really do need me too, even if their needs are communicated in requests for play dates and sleep overs and extra desserts. But that doesn't make it any less crazy now, which is why I think I might treat myself to a glass (or two) of this Kiwi-Melon Frozen Sangria. Perfectly sweet, refreshing, and delicious….just what this new mom needs. (How about you??)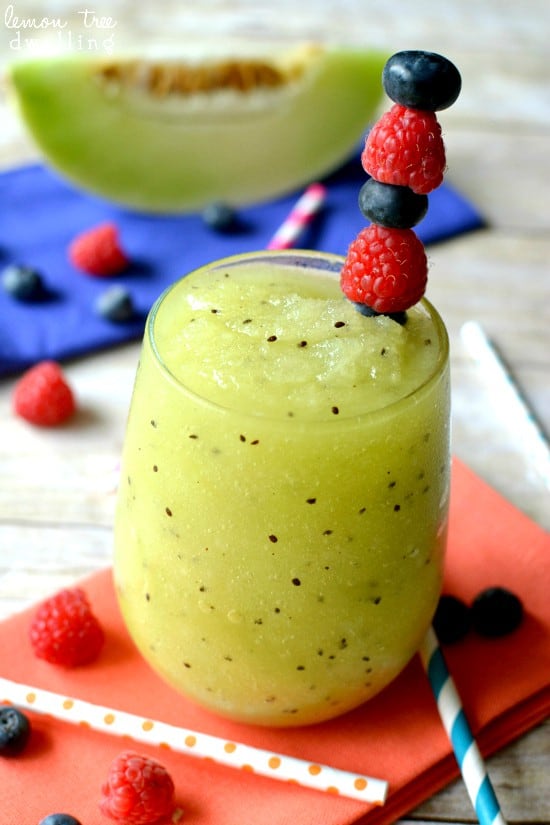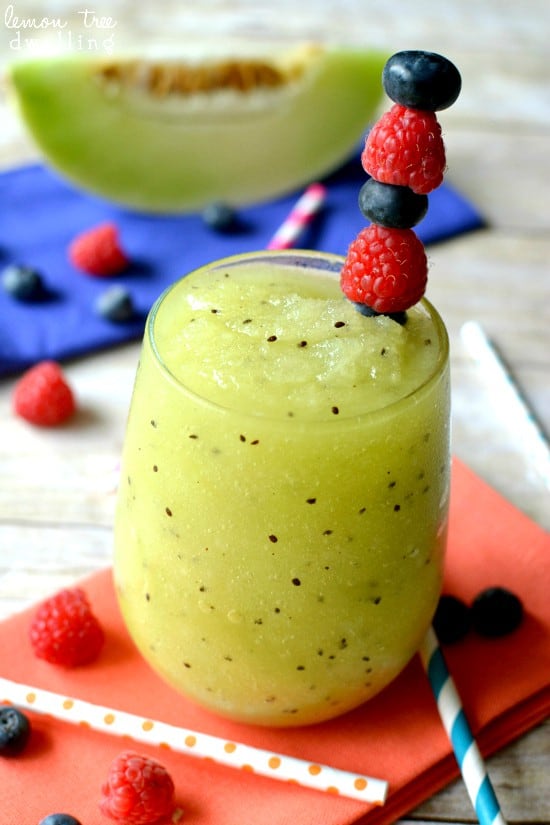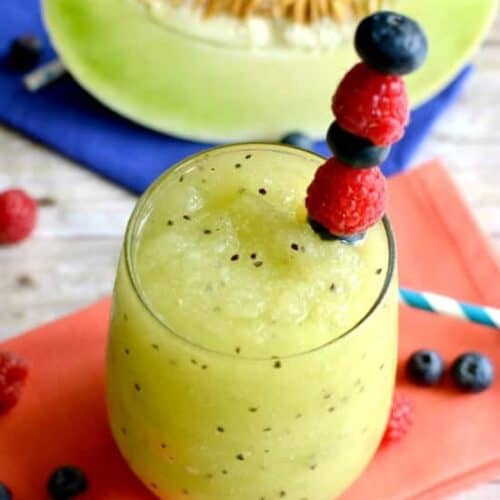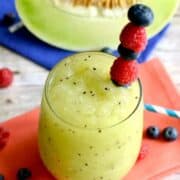 Kiwi-Melon Frozen Sangria
Ingredients
3

c.

sweet white wine

2

c.

honeydew melon

chopped

2

c.

kiwi

peeled and chopped

1/2

c.

white rum

1/2

c.

Sierra Mist or other white soda
Instructions
Mix all ingredients in a freezer-safe container.

Freeze until solid (mixture will remain slightly slushy).

When ready to serve, spoon into blender and blend until smooth.

Mixture can be re-frozen.
Looking for more delicious sangria recipes?