These Banana Blueberry Muffins are one of our favorites for a quick and easy breakfast. They combine two favorites in one delicious muffin that my kids go CRAZY for!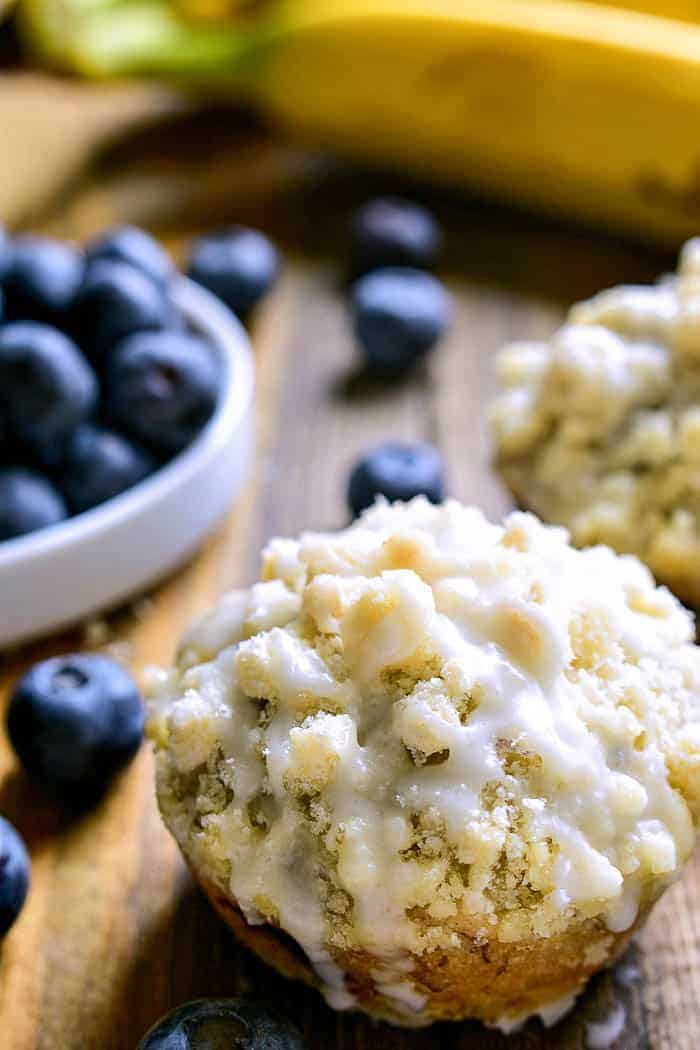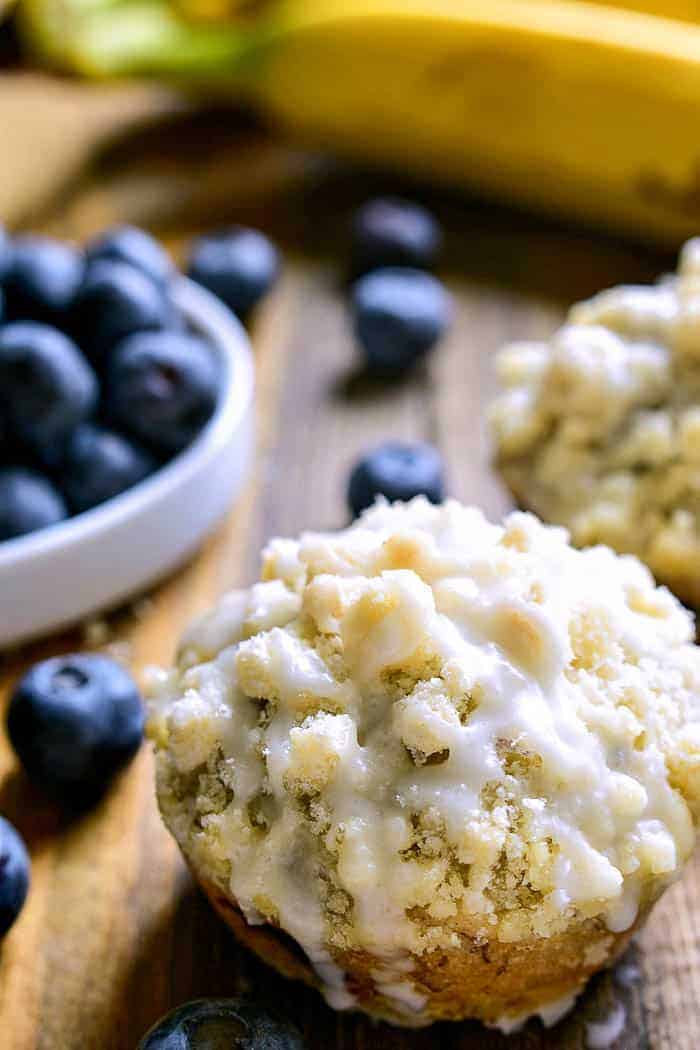 So. Today is not just any ordinary Thursday. No, it's a special day for us around here.....a day that we've been thinking about for weeks and counting down since the weekend. (Drumroll, please.) Today is the day we go to the Kalahari!!! Are you jumping up and down for joy? Are you cheering with excitement at your computer? No??? I don't blame you. Because even though we've been to waterparks a thousand times, and even though we keep going back, I wouldn't exactly say I *love* them.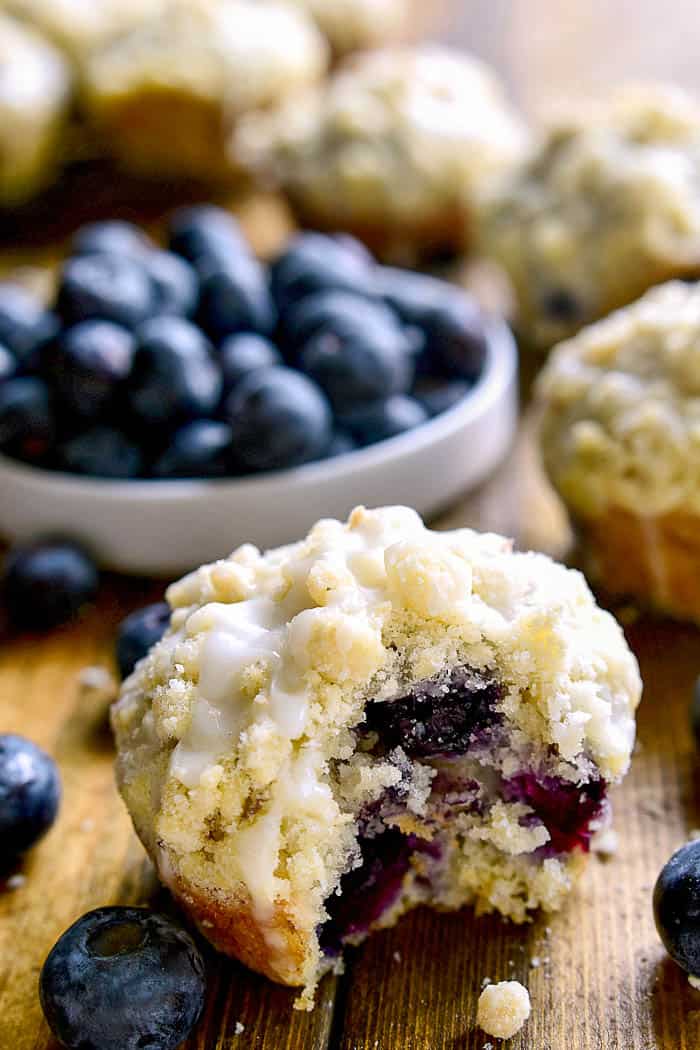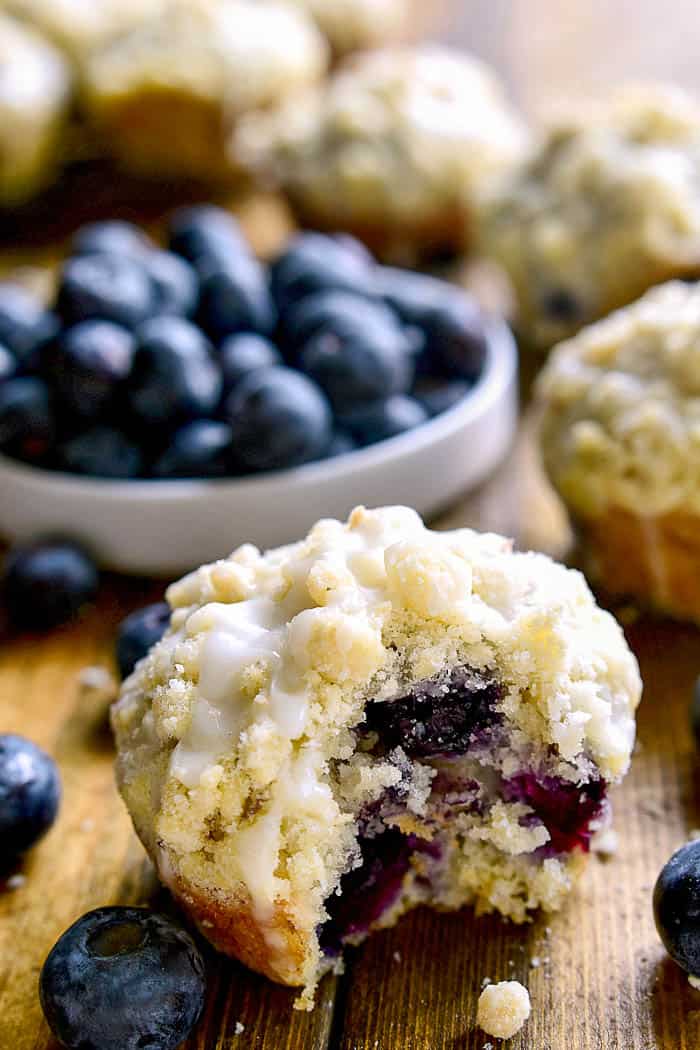 4 days spent with 4 kids in 1 hotel room? Countless hours spent in my swimsuit with hundreds of strangers? Trekking back and forth between the pool and the room, dripping wet and shivering cold? Not exactly the most fun things I could imagine. Ahh, the things we do for our kids. All I can say is it's a good thing I like them.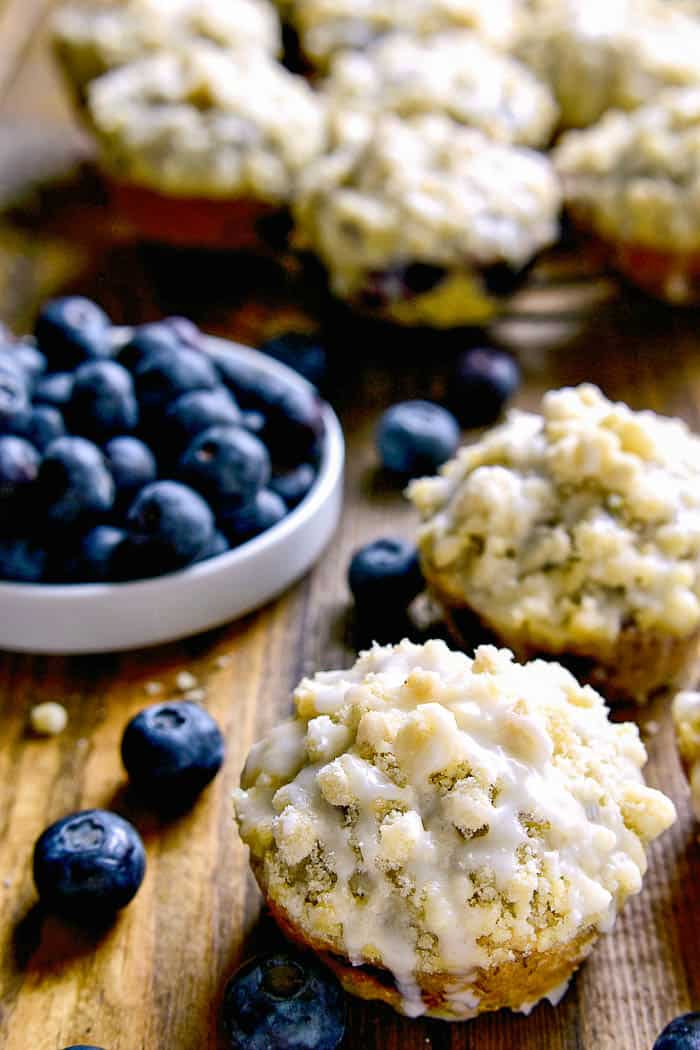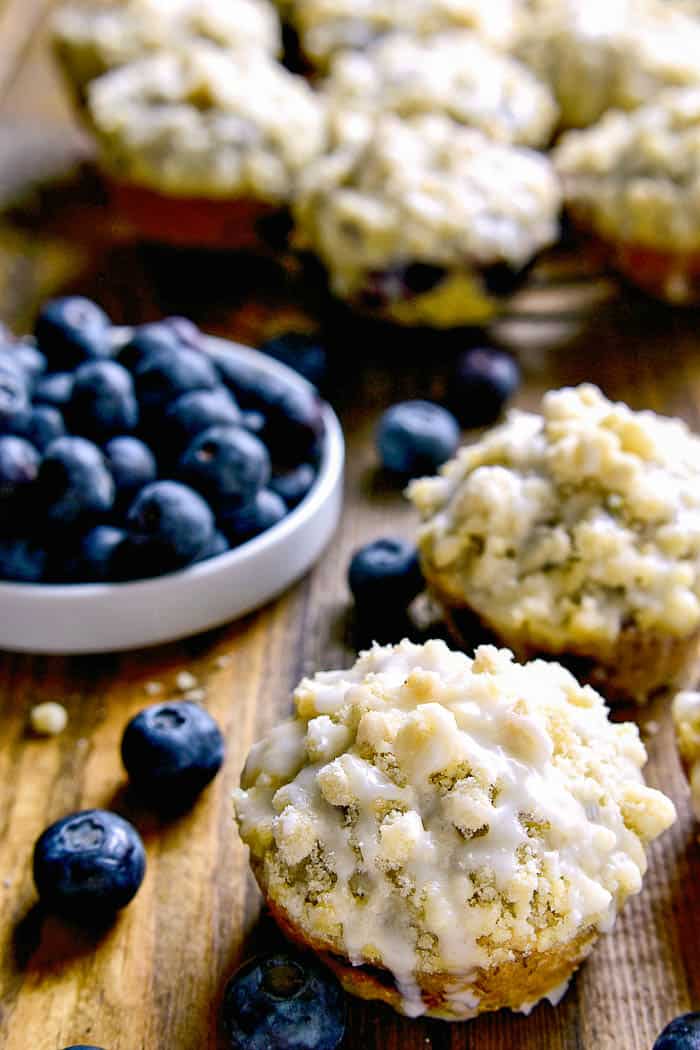 Of course, waterpark adventures aren't ALL bad. In fact, the truth is I'm actually looking forward to our little getaway! Because even though it involves swimsuits and wetness, it also involves family time, fun, and maybe even a little relaxation. We'll play some games, we'll watch some movies, we'll lounge in our jammies, and, of course, we'll eat our way through the next 4 days. Starting with these delicious Banana Blueberry Muffins.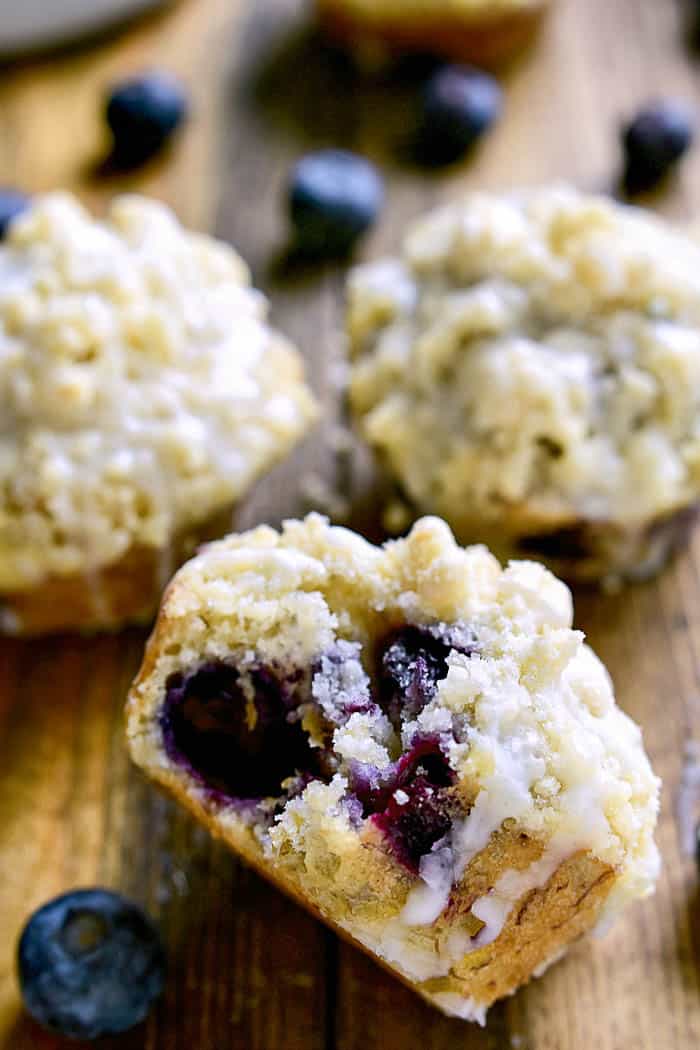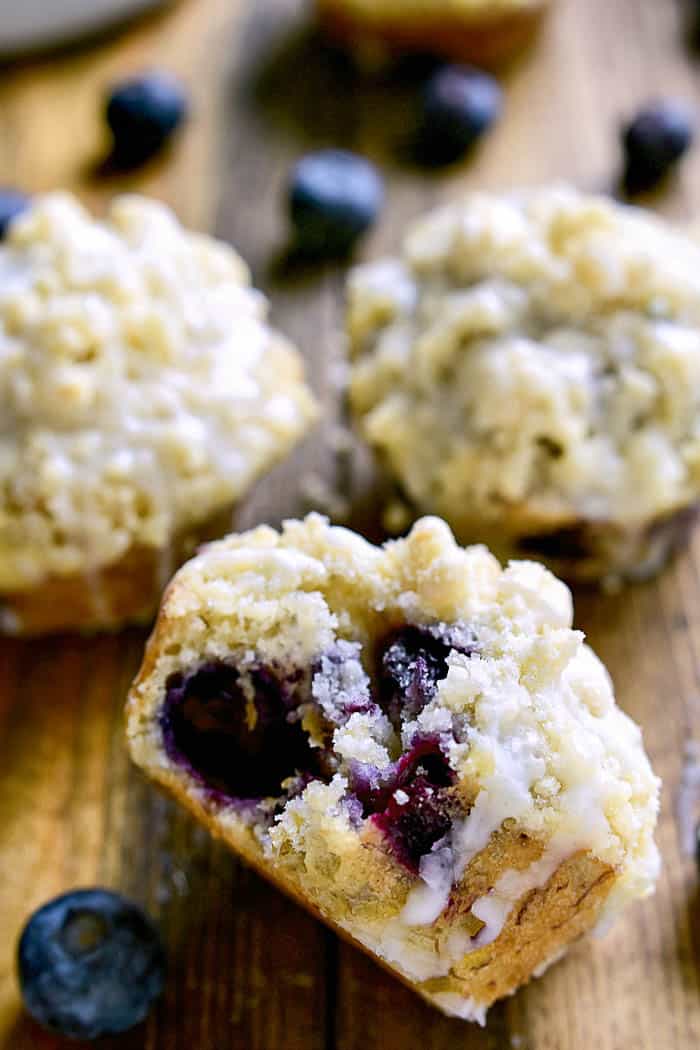 Banana Blueberry Muffins - a delicious snack
Yes, I made these muffins specifically for our getaway....plus a few extras for right away. And I have to say - the minute we bit into them, we were in love. These Banana Blueberry Muffins are packed with banana flavor, bursting with blueberries, and topped with a delicious streusel. And that doesn't even cover the glaze. From start to finish, Banana Blueberry Muffins are sure to become a new family favorite. At home OR at the waterpark!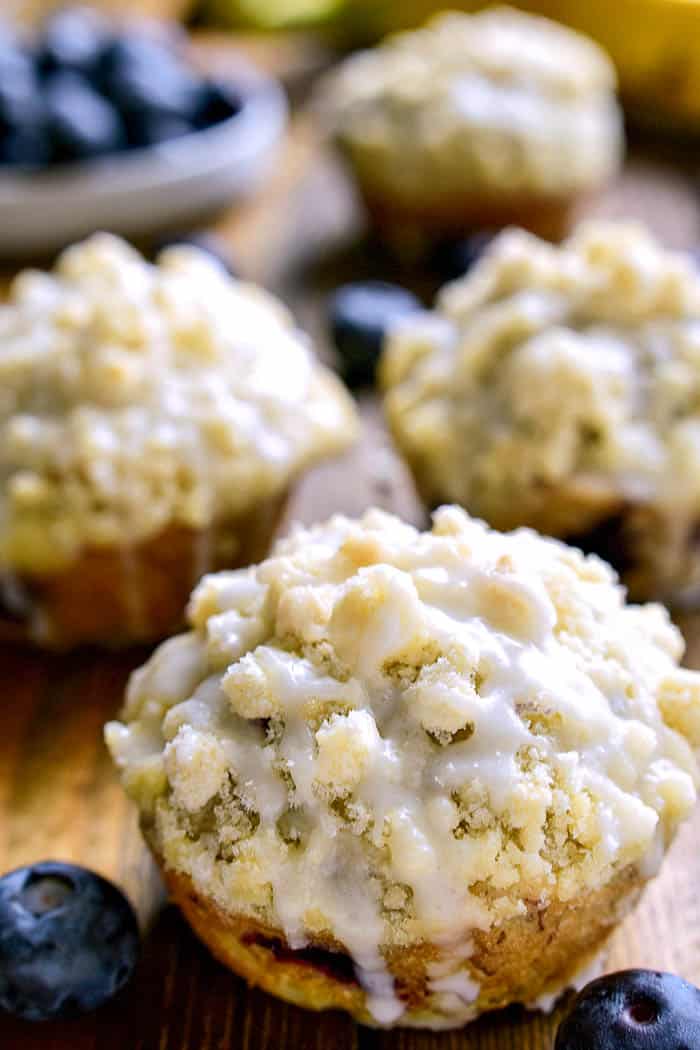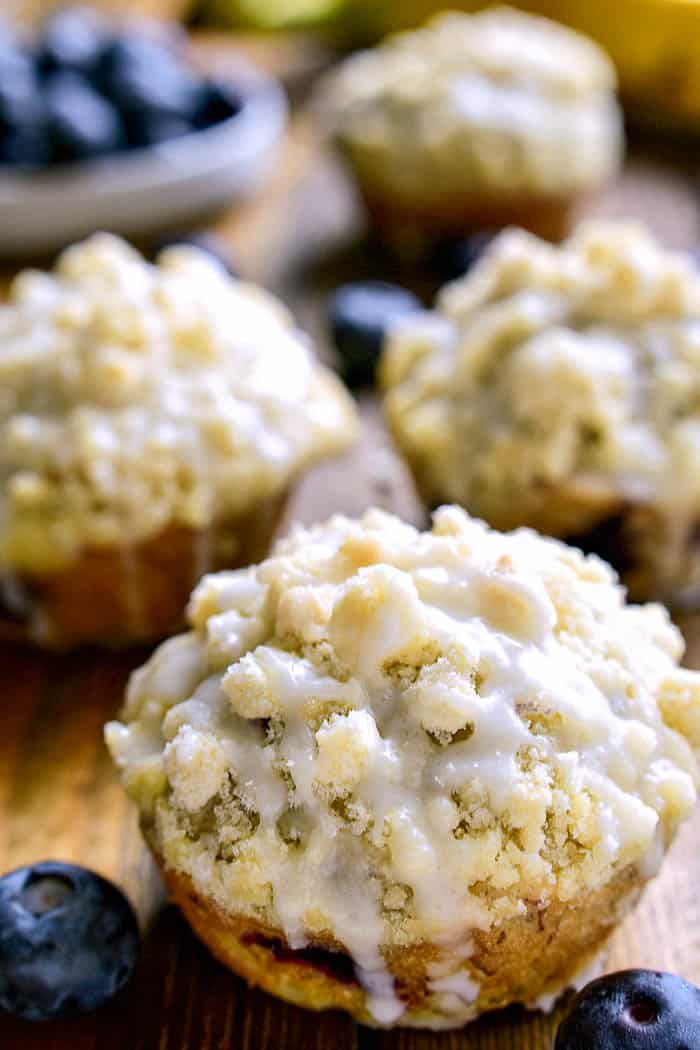 Looking for more delicious muffin recipes? These are some of our favorites!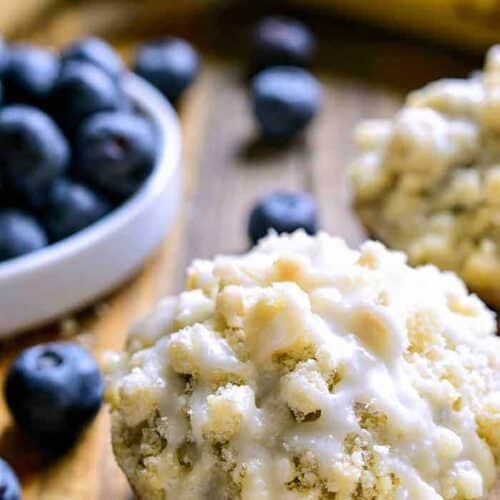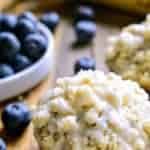 Banana Blueberry Muffins
These Banana Blueberry Muffins combine two favorites in one delicious muffin that's perfect for breakfast, brunch, or anytime!
Ingredients
Muffins
1

egg

⅓

c.

milk

½

c.

canola oil

½

c.

sour cream

can substitute plain or vanilla Greek yogurt

1

c.

mashed bananas

2

c.

all purpose flour

½

c.

sugar

1

tablespoon

baking powder

½

teaspoon

salt

1-2

c.

fresh or frozen blueberries

I used 2 cups
Streusel
1

c.

flour

½

c.

granulated sugar

4

tablespoon

unsalted butter

melted
Glaze
½

c.

powdered sugar

1

tablespoon

half & half or milk
Instructions
In a medium mixing bowl, beat egg lightly.

Stir in milk, oil, sour cream, and mashed bananas.

In a separate bowl, combine flour, sugar, baking powder, and salt.

Add all at once to liquid mixture and stir just until moistened.

Gently fold in blueberries (if frozen, toss in a small amount of flour first to coat).

Grease 2 muffin tins. Fill each cup ¾ full.

Prepare streusel by combining flour, sugar, and melted butter; mix with a fork until coarse crumbs form.

Top muffin batter with streusel mixture and press down gently.

Bake at 400 degrees 20-25 minutes or until centers are set and edges are beginning to brown.

Remove from pan; cool completely.

For glaze, combine powdered sugar and milk. Drizzle over muffins.


For more great recipes, be sure to follow us on Facebook!