Blueberry Orange Waffles are light & fluffy and easy to make. These delicious brunch waffles are perfect with warm vanilla syrup. A quick and easy breakfast!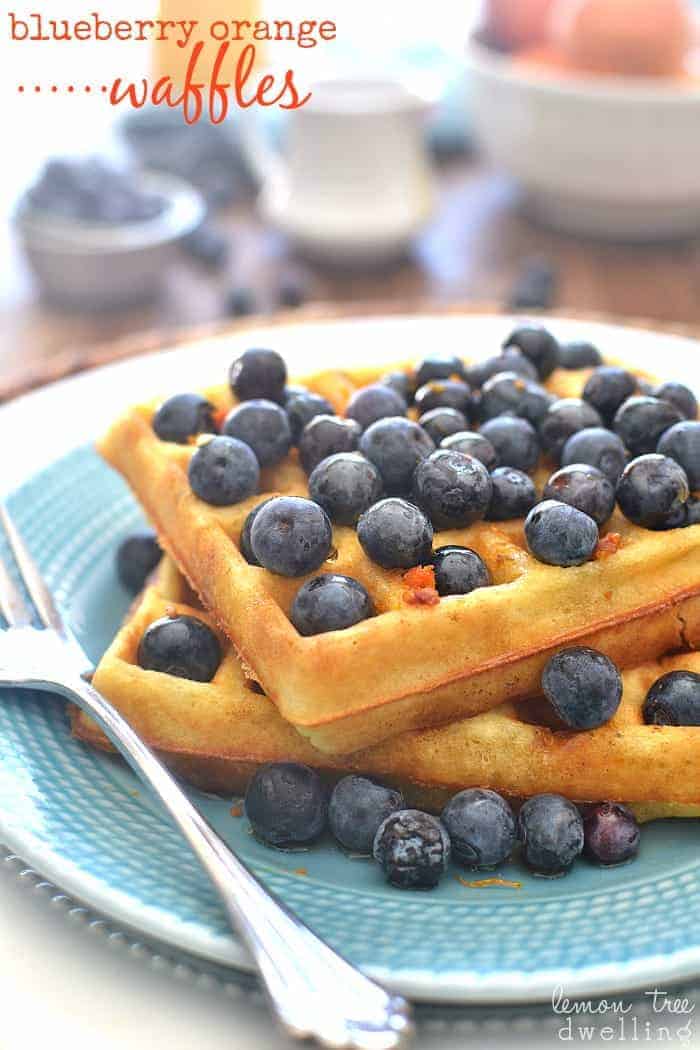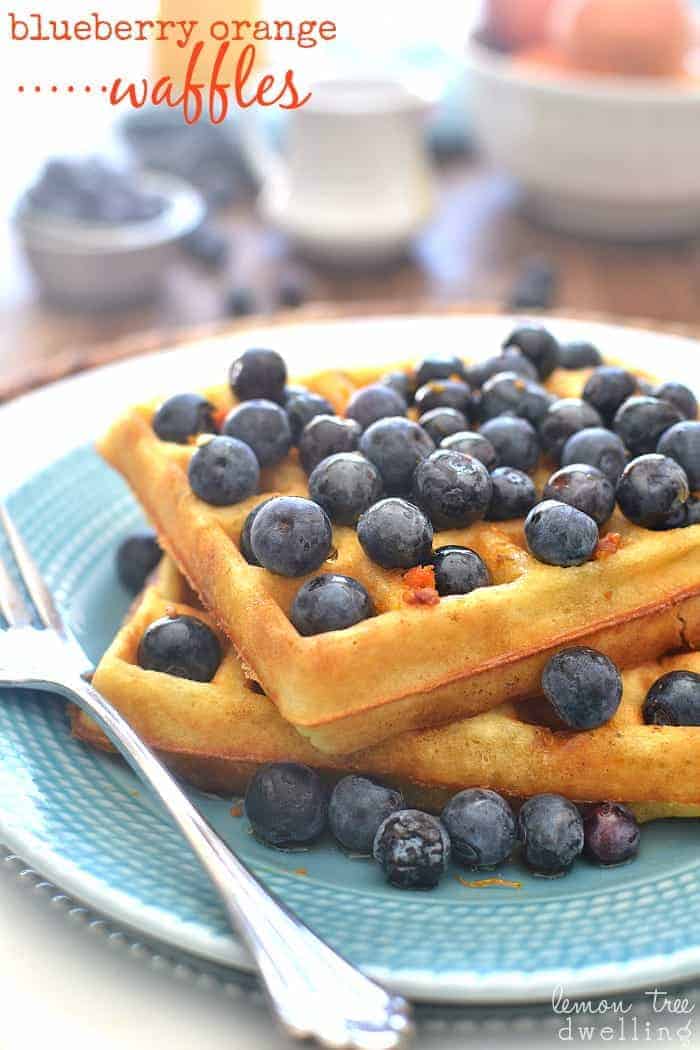 We currently have a bit of an obsession going on over here…..and no, it's not with waffles. It's with those tiny little mints and candies called Ice Breakers. They're all my kids can think about!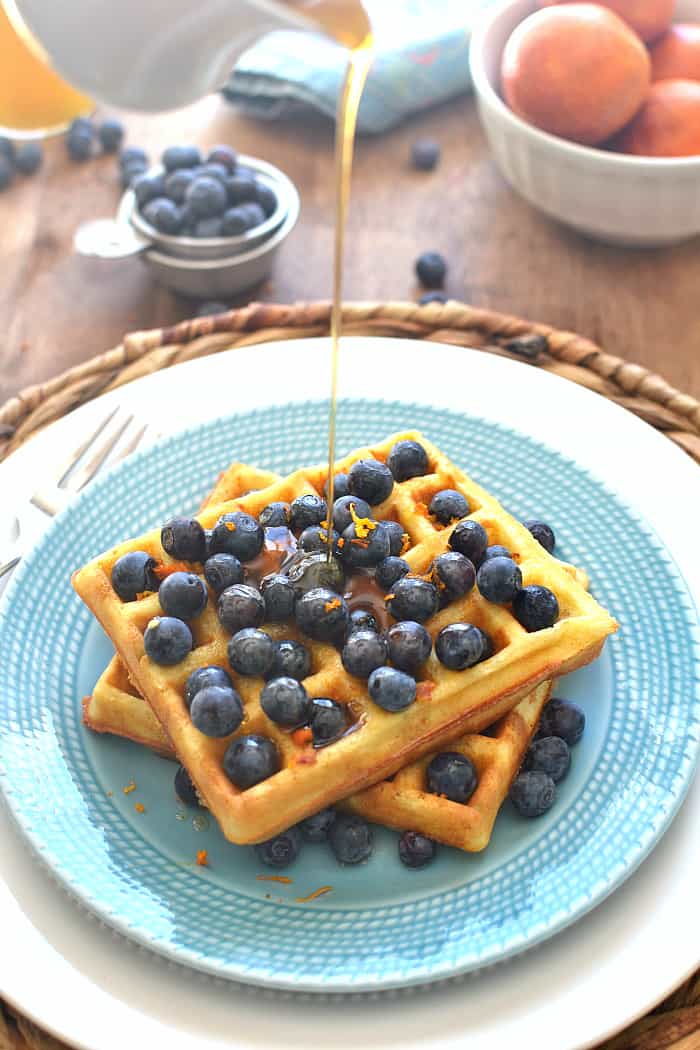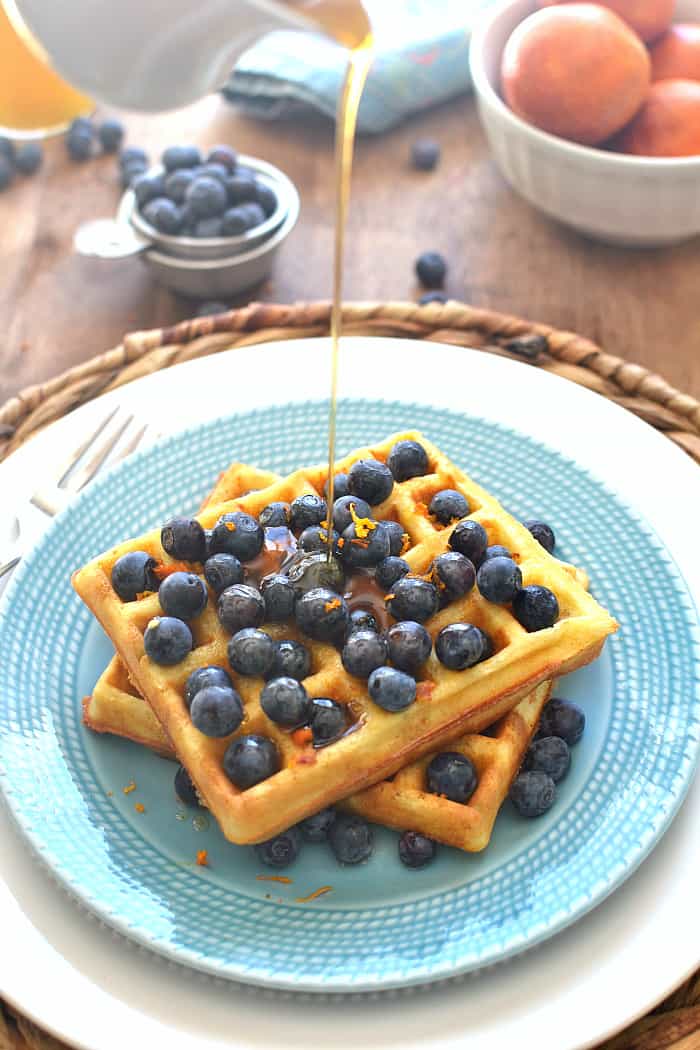 Or at least it feels that way to me. They talk about them incessantly ("EVERYONE has them, Mom…..") and look for opportunities to buy them ("I'll use my OWN money!!") And on the rare occasion they happen to find an unclaimed container of them laying around the house…..well…..it's like they hit the jackpot!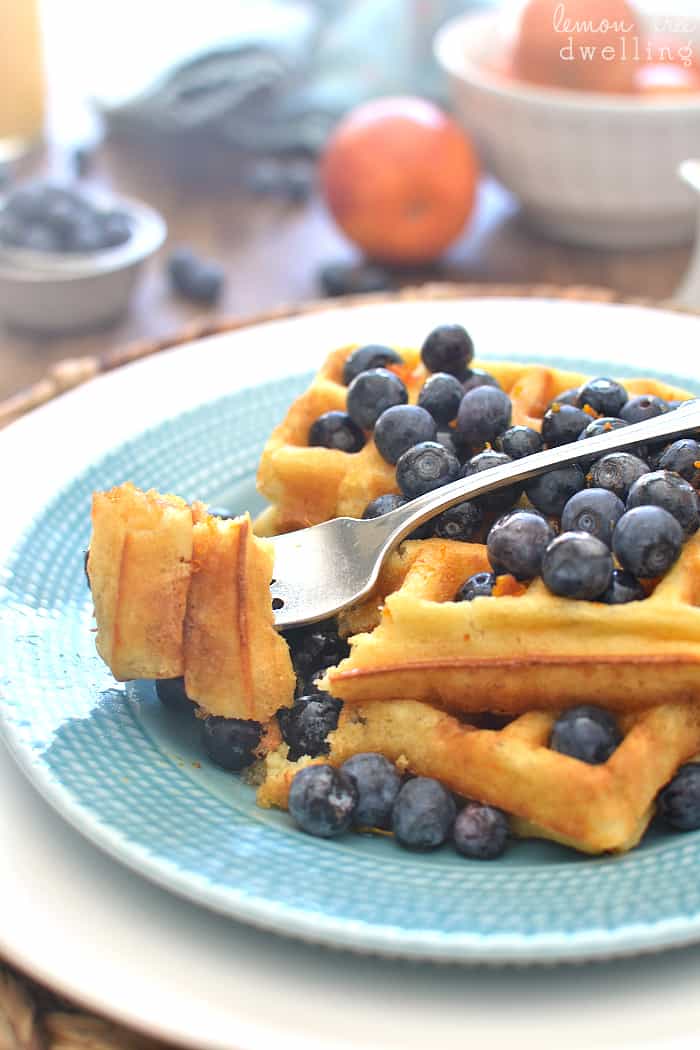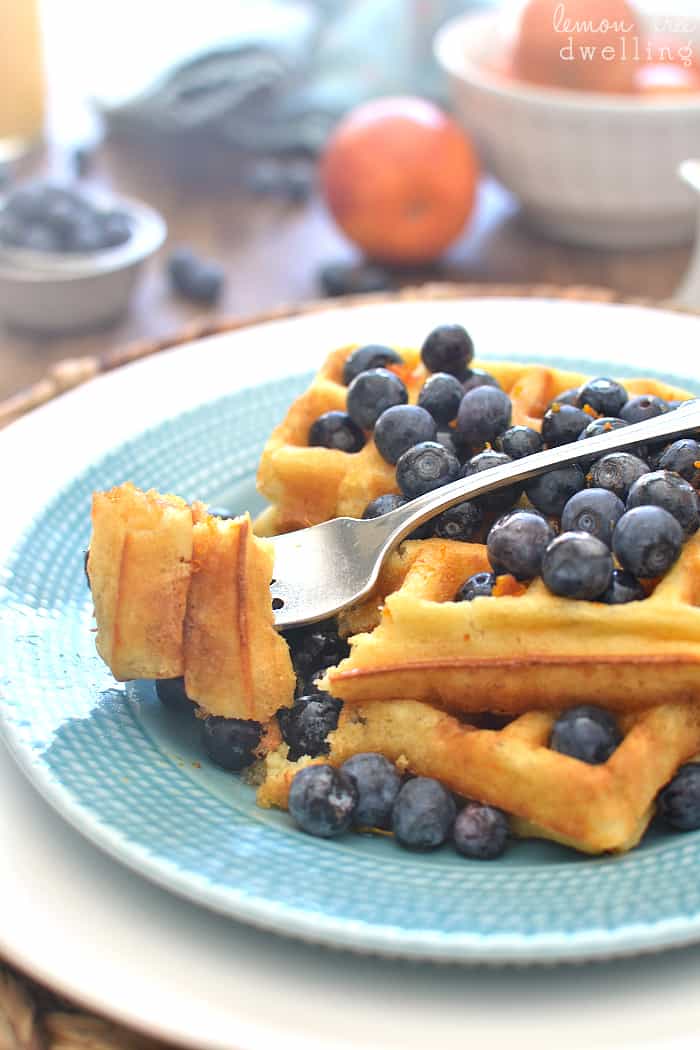 Now. Clearly there are worse things my kids could be obsessed with. Tiny little mints do not need to be high on my list. But here's the deal. They're kind of expensive…..and my kids end up going through them like nobody's business…..and, call me crazy, but I don't really love the idea of them having their own little stash of candies/mints/whatchamacallits at their disposal. (Does that make me a control freak?)
Blueberry Orange Waffles
See, in my ideal world, my kids would be obsessed with only wholesome things…..like these Blueberry Orange Waffles and other such breakfast treats. And I would be able to say things like, "Don't you think that sweet breakfast was treat enough?" and they would agree….and when we went to the store, they'd be interested in things like books and flashcards and math games, instead of Ice Breakers. Ha! Do I sound like enough of a crazy person yet?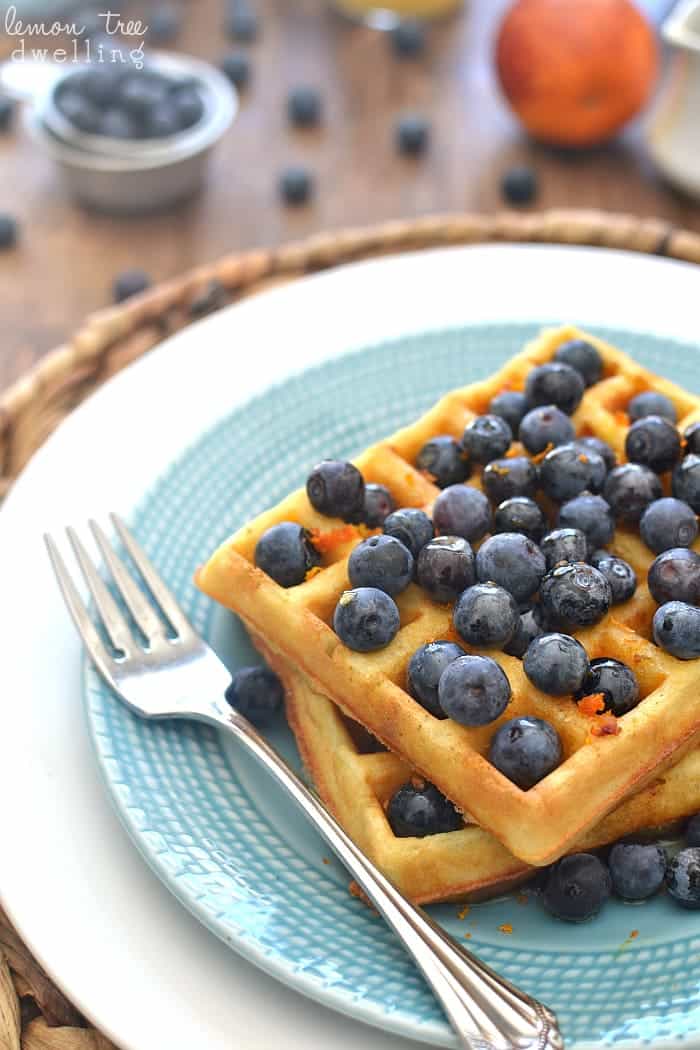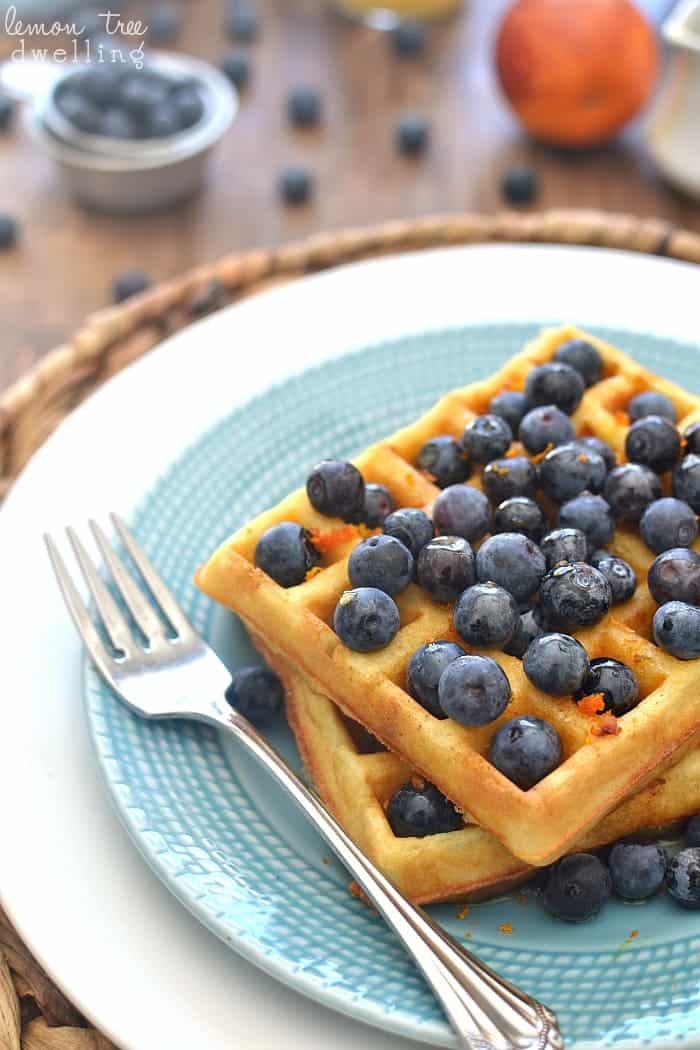 I know I can't control their interests (obsessions) now or ever….but what I can do is make delicious breakfasts. And these Blueberry Orange Waffles are just that. The rest? That's up to them.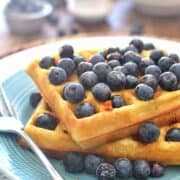 Blueberry Orange Waffles
Ingredients
1 3/4

c.

flour

1

Tbsp.

baking powder

1/4

tsp.

salt

2

egg yolks

1

c.

milk

3/4

c.

orange juice

1/2

c.

oil

2

egg whites

1

tsp.

vanilla

zest of 1 orange

1

pint

fresh blueberries

For syrup:

1/2

c.

maple syrup

1/4

tsp.

vanilla
Instructions
In a medium mixing bowl, combine flour, baking powder and salt.

In a separate bowl, beat egg yolks slightly. Stir in milk, orange juice, oil, vanilla, and orange zest.

Add egg yolk mixture to dry mixture and stir just until moistened.

In another bowl, beat egg whites until stiff peaks form.

Gently fold egg whites into other mixture, leaving a few white streaks. Do not overmix!

Pour batter onto a preheated, greased waffle maker.

Top with fresh blueberries and warm vanilla maple syrup.
Looking for more delicious breakfast ideas?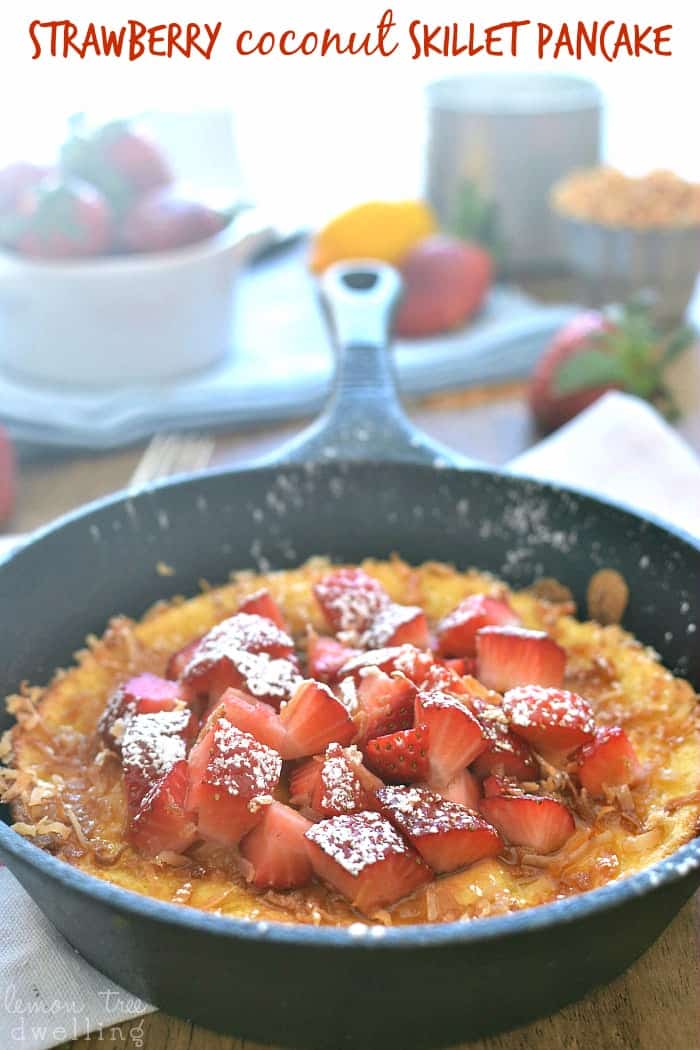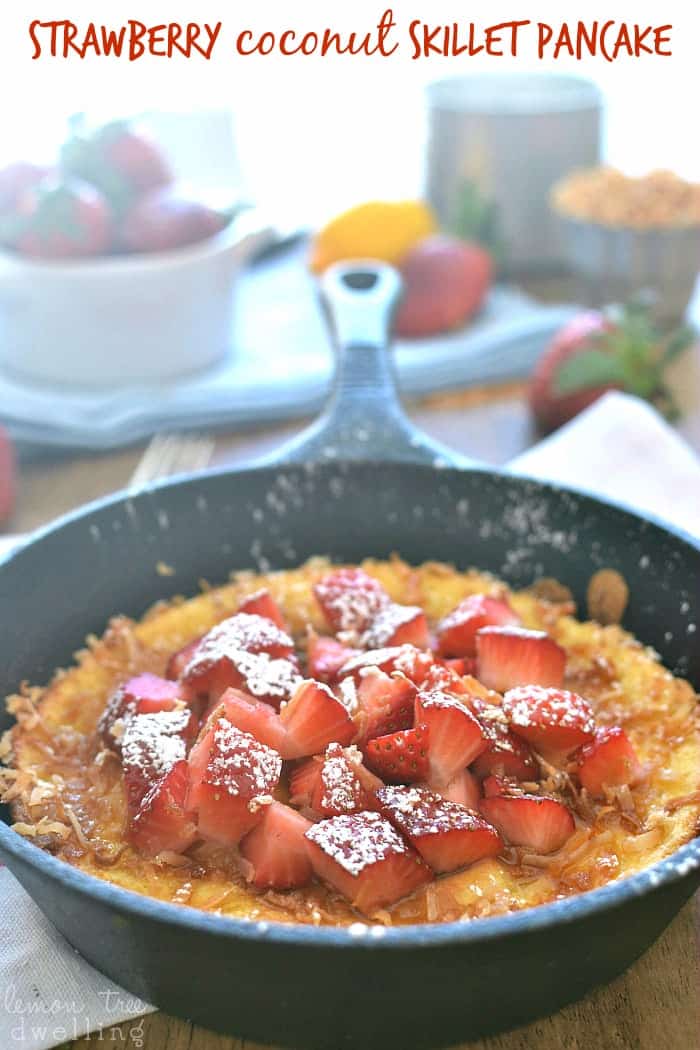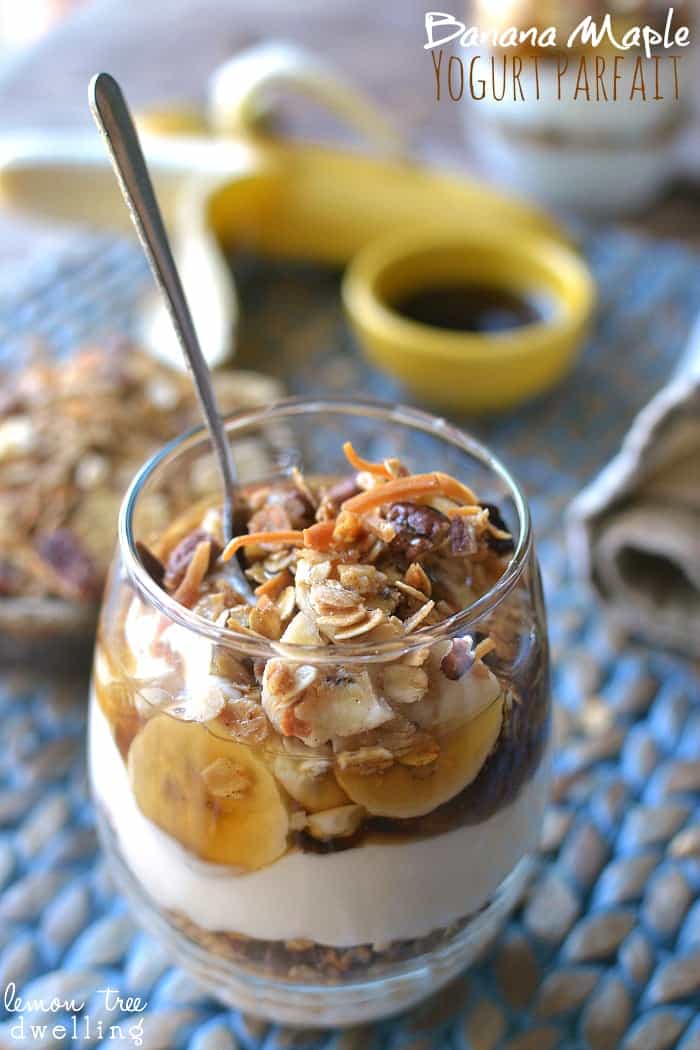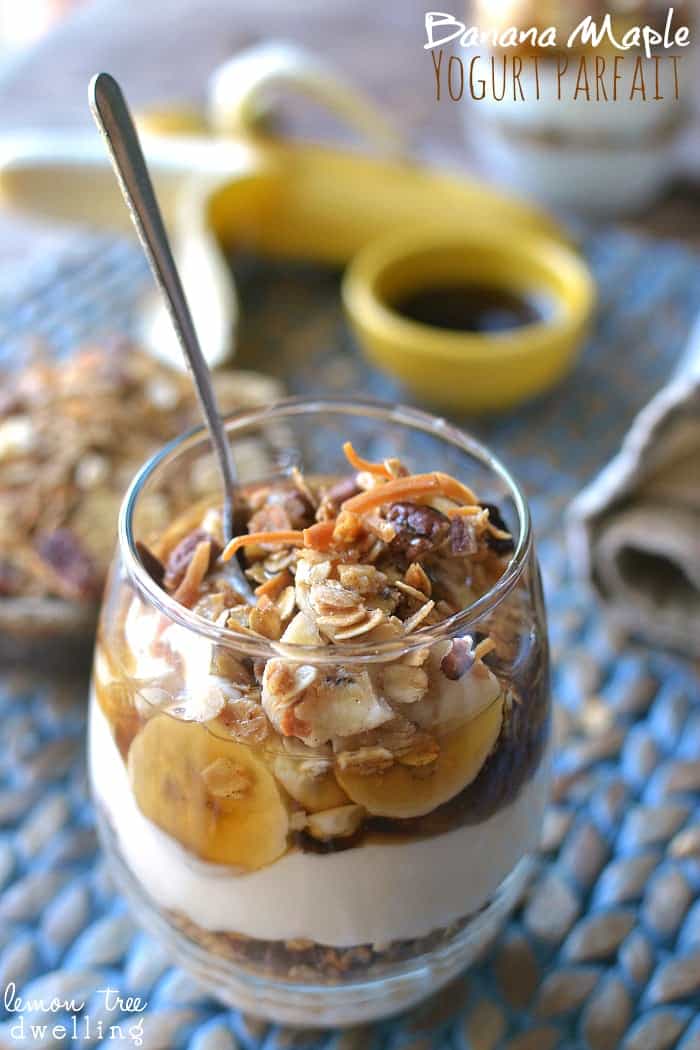 Some of my friends have delicious breakfast dishes as well! Give them a try!
Sausage Tater Tot Breakfast Casserole – Self Proclaimed Foodie
Breakfast Bites – High Heels and Grills