Strawberry-Rhubarb Simple Syrup – a deliciously sweet addition to your favorite summer drinks and desserts!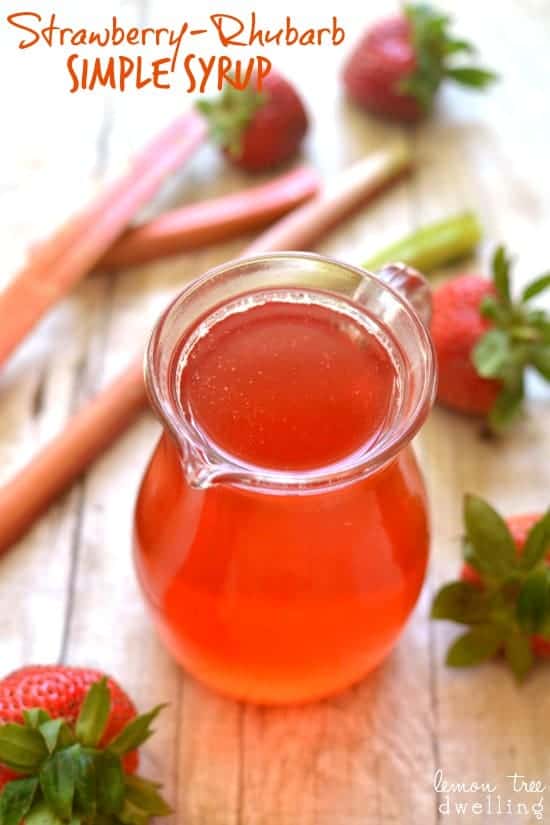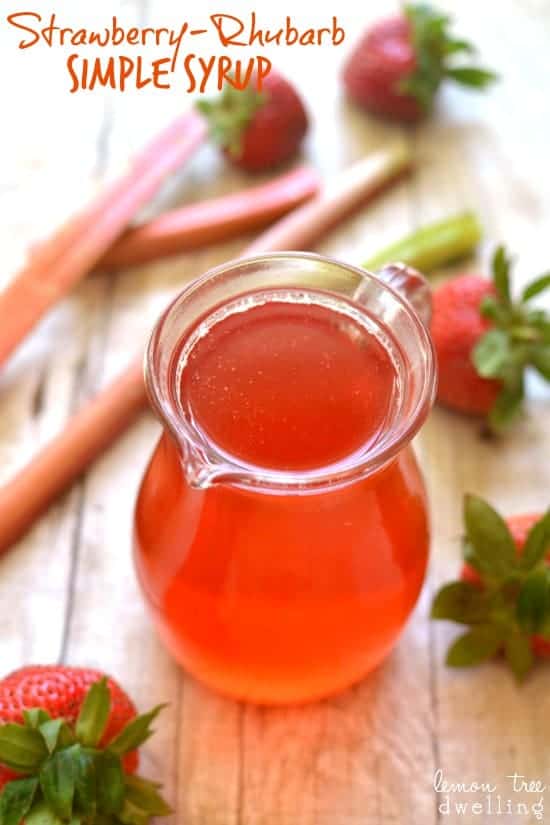 Rhubarb, oh rhubarb. You are the one vegetable that grows well around here…almost TOO well…and the one thing I have never quite known what to do with. Every year I pluck your ripe stalks and stick you in my fridge….and every year you sit there until I finally decide it's time to chop you up and freeze you!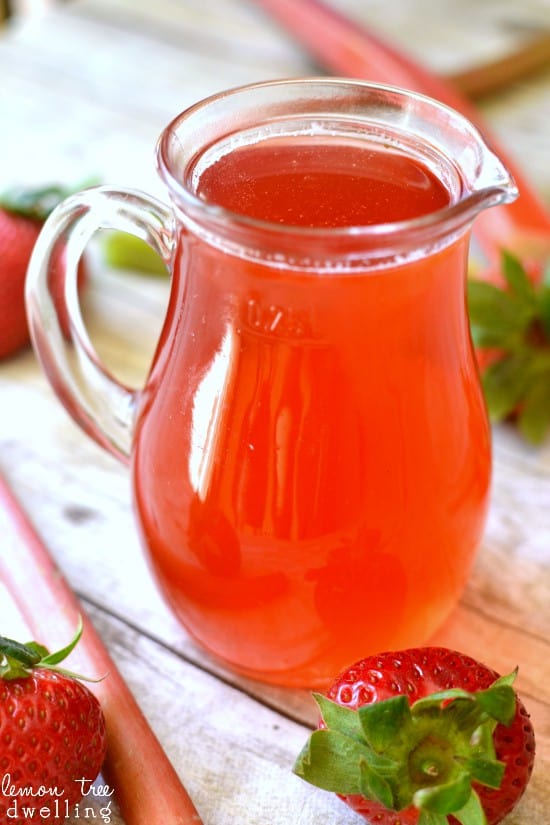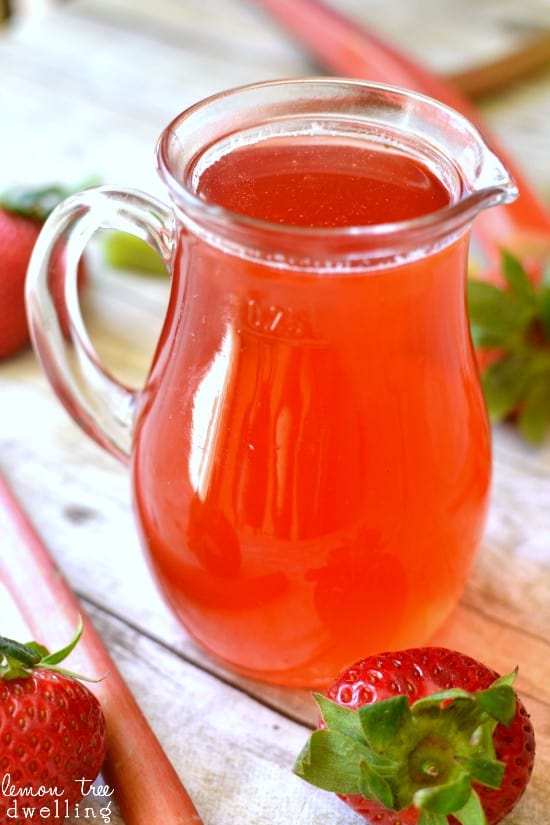 Eventually I get around to turning you into pie….or bread….or coffee cake….or even soup….but before I know it, I turn around and you are re-growing! And there's a whole new batch of you to deal with! Don't get me wrong – I'm not complaining, really. Just commenting on the fact that there seems to be no shortage of you in the summer months.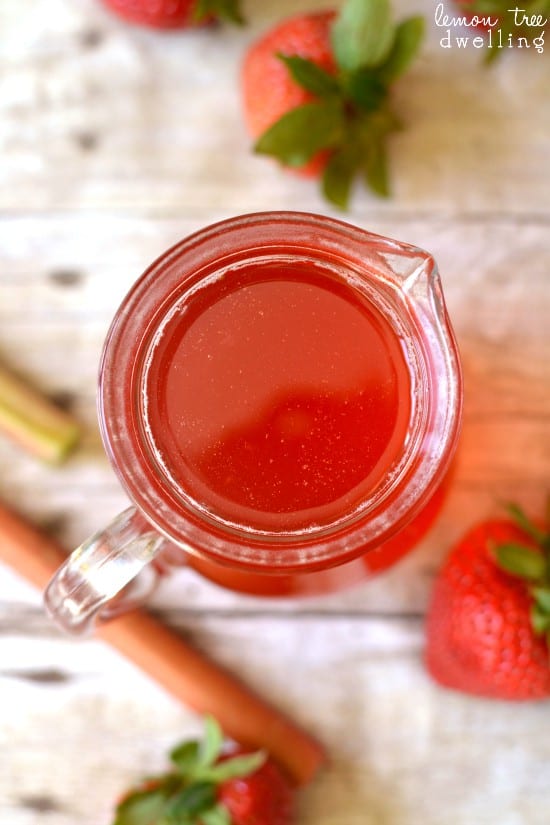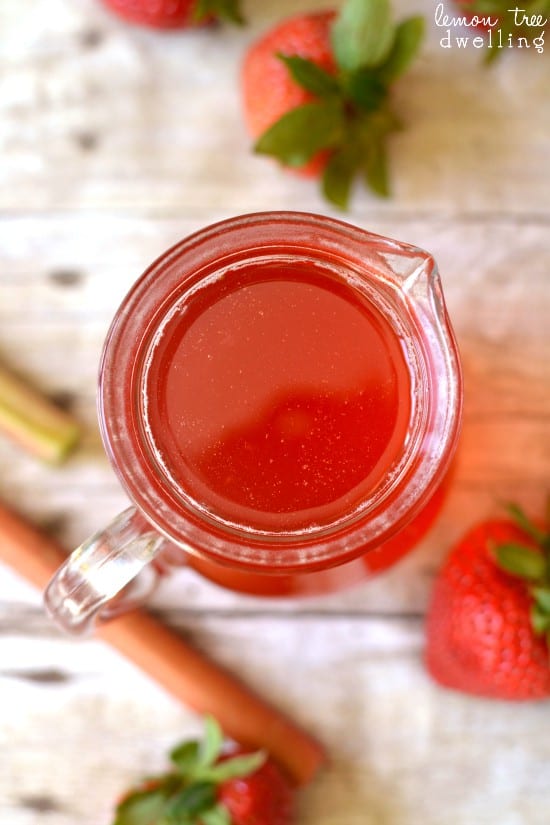 Which is exactly why I felt the need to think outside the box this year and make something other than the "usual"….something that would be just as sweet and delicious as all the baked goods, but would (hopefully) take less time to make and (maybe) last a little longer, too!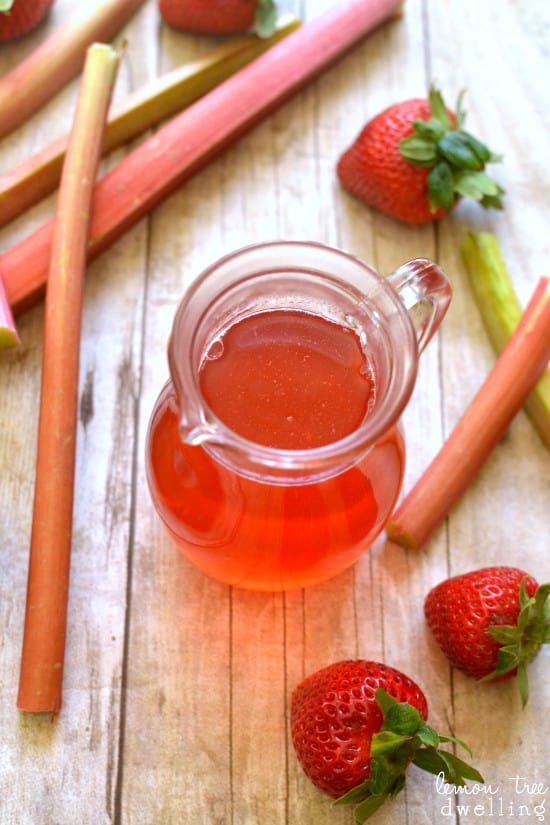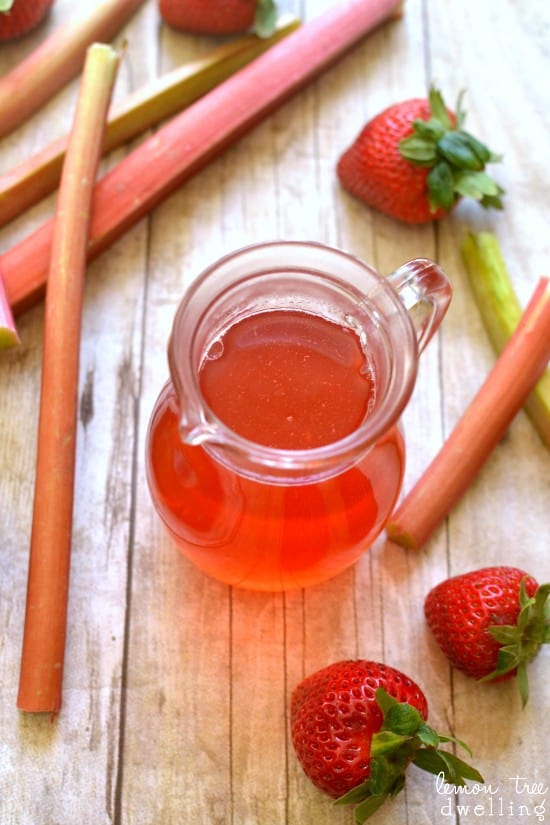 The final result? This Strawberry-Rhubarb Simple Syrup. Which is definitely sweet, undeniably delicious, simple to make, and extremely versatile. The only problem? It doesn't last nearly as long as I had imagined it would. It's just too good!! Of course, the good news is I can always make more. (We all know there's more where this came from!!)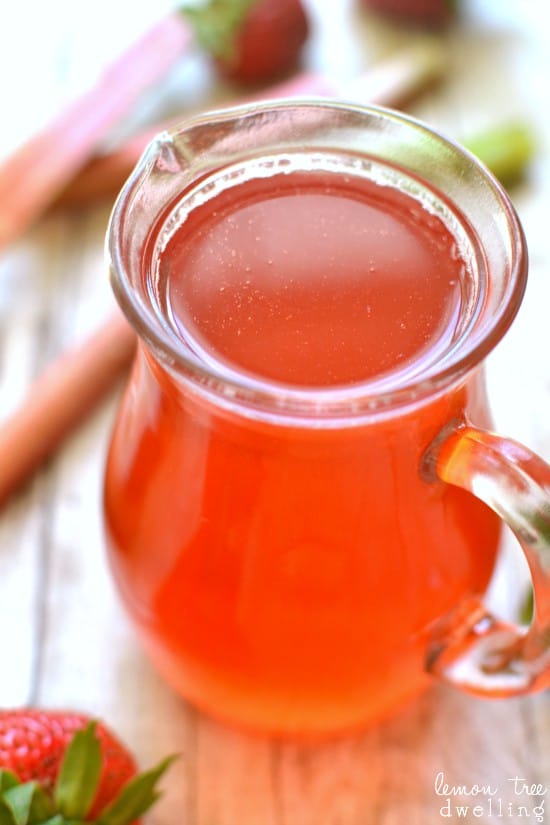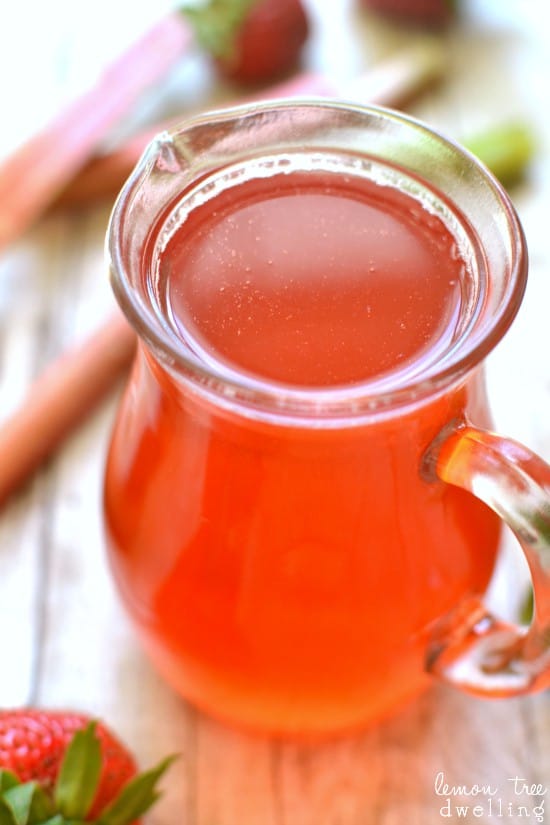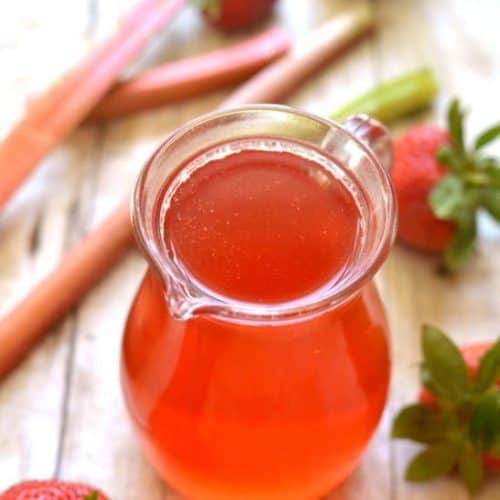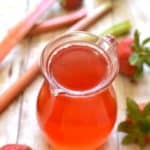 Strawberry-Rhubarb Simple Syrup
Ingredients
1

c.

water

1

c.

sugar

1

c.

chopped rhubarb

1

c.

sliced strawberries
Instructions
Combine water and sugar in a medium saucepan; bring to a boil.

Remove from heat. Stir in rhubarb and strawberries.

Cover and let stand until cool.

Strain syrup; add to your favorite drinks or drizzle over ice cream or desserts.

Store in refrigerator.
Before you go….have you heard about the two FABULOUS giveaways I have going on?? (Click on the image to enter!)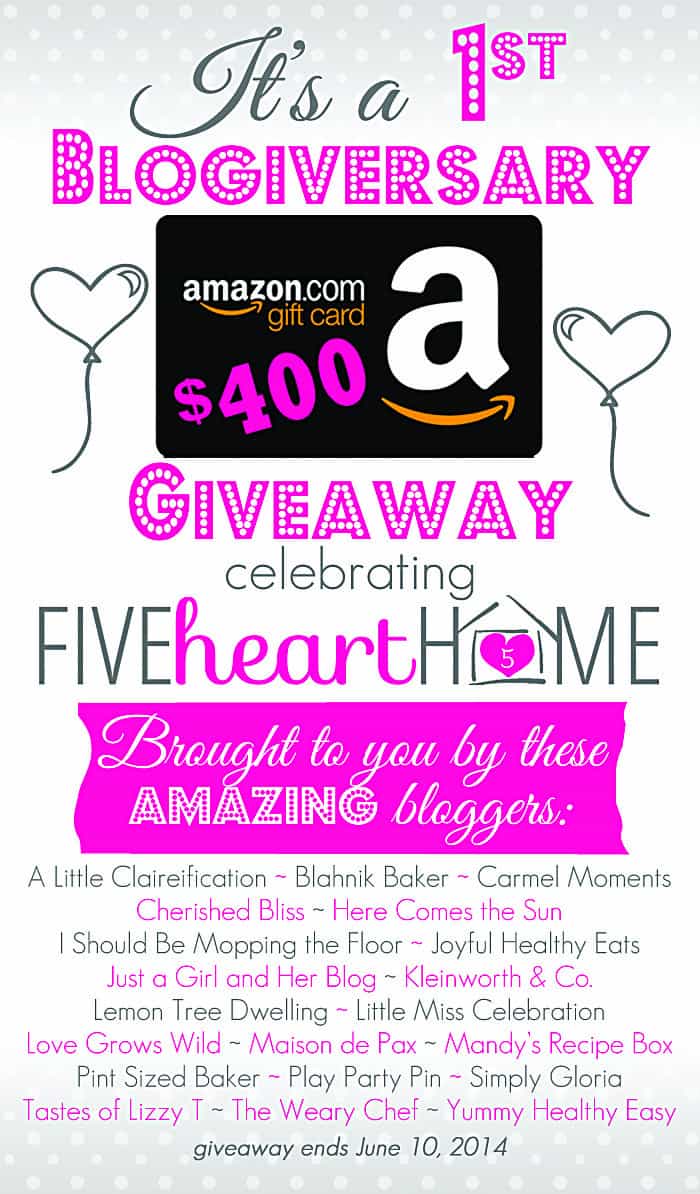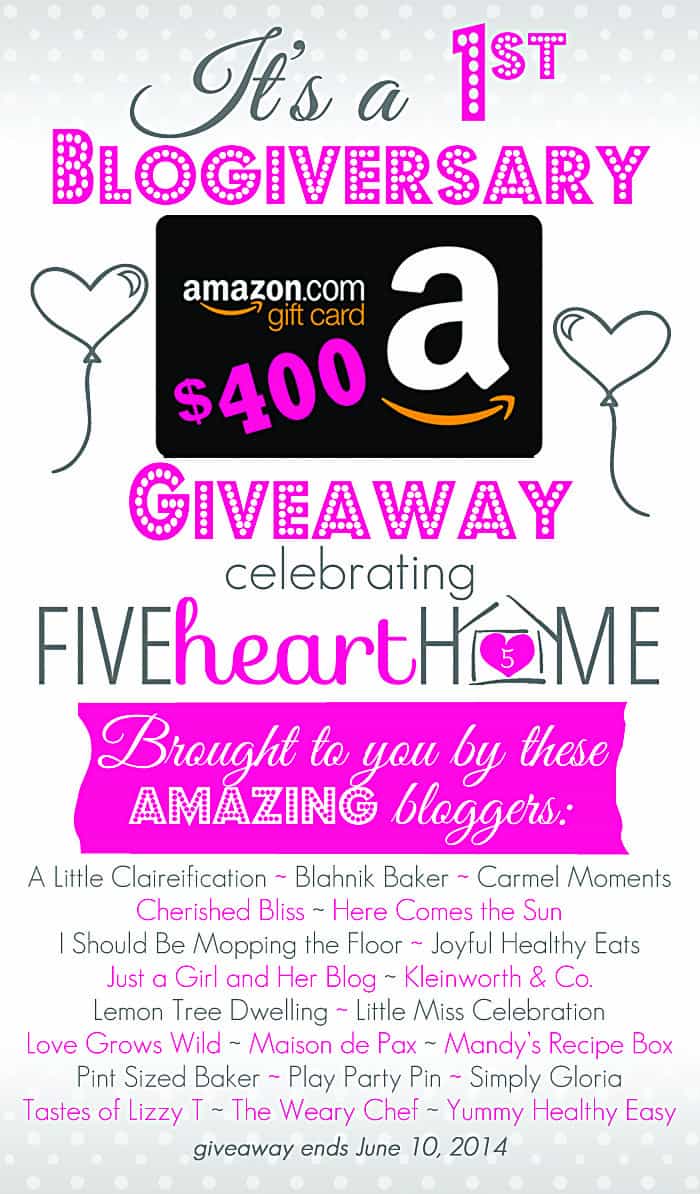 Looking for more rhubarb recipes? Here are a couple of my favorites!