5-Ingredient Creamy Coconut Fruit Dip – perfect for dipping fruit, cookies, chocolate…..or eating by the spoonful!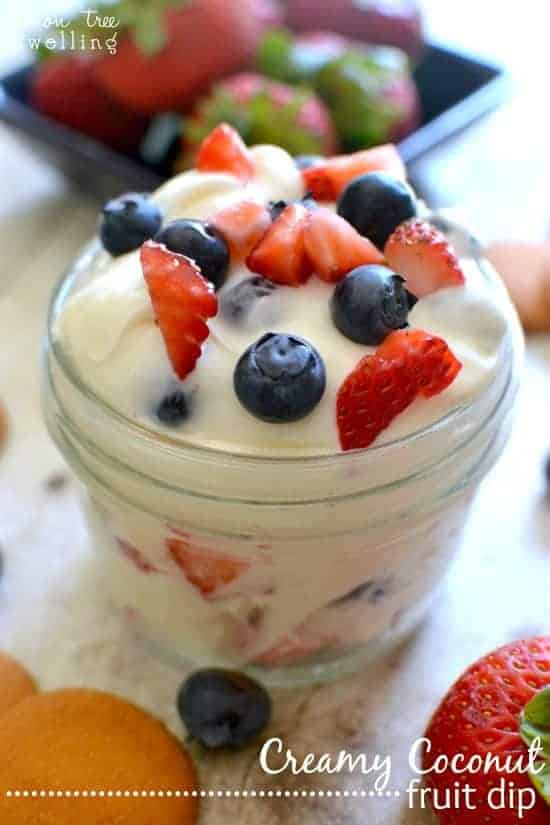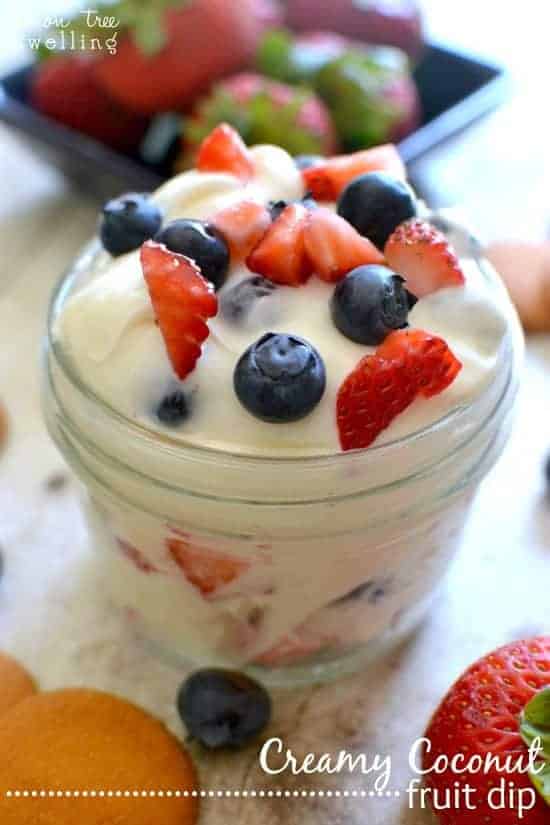 Isn't it interesting how our tastes change throughout our lives? As a kid, there were at least a handful of things I didn't love…..raisins, peas, lima beans, apple pie, mac & cheese, and….yes….coconut. Some of these I didn't love MORE than others (I used to go to EXTREME lengths to avoid my peas at dinnertime and I used to GAG on lima beans)….and some were more a matter of preference (apple pie was never a favorite of mine, but then again, it was still pie!!) All of them, though, had one common problem: texture!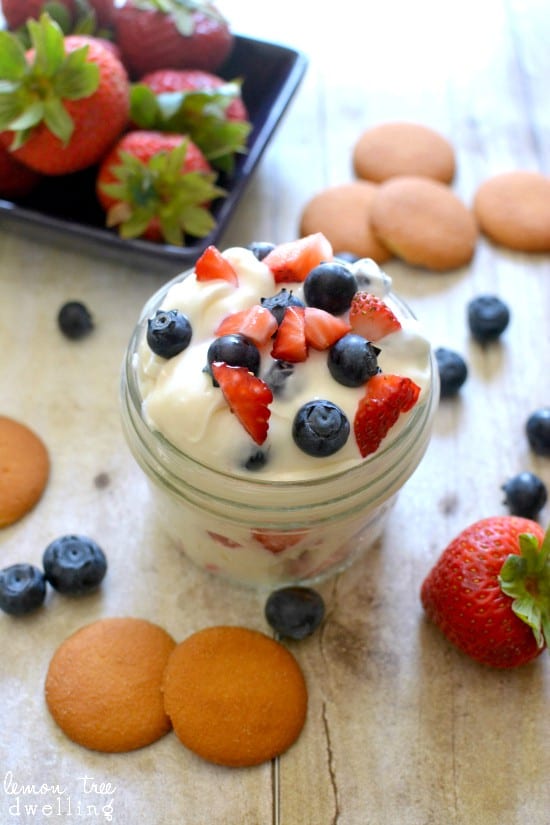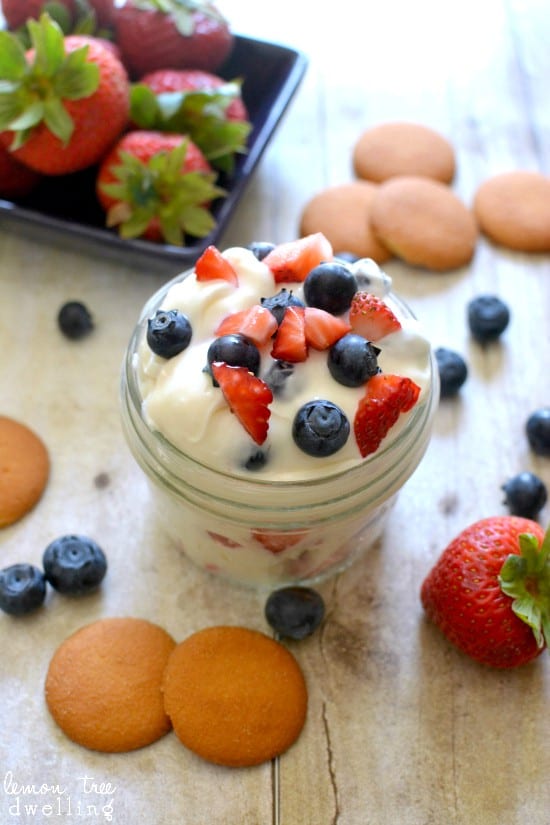 Peas? Too mushy. Lima beans? Too dry. Apple pie? Too soft (apples should be crisp!) And coconut? Too gritty. Yes, looking back, I had some real issues with texture. Don't get me wrong – I also had issues with some of the flavors…..but I think it was the textures that really turned me off!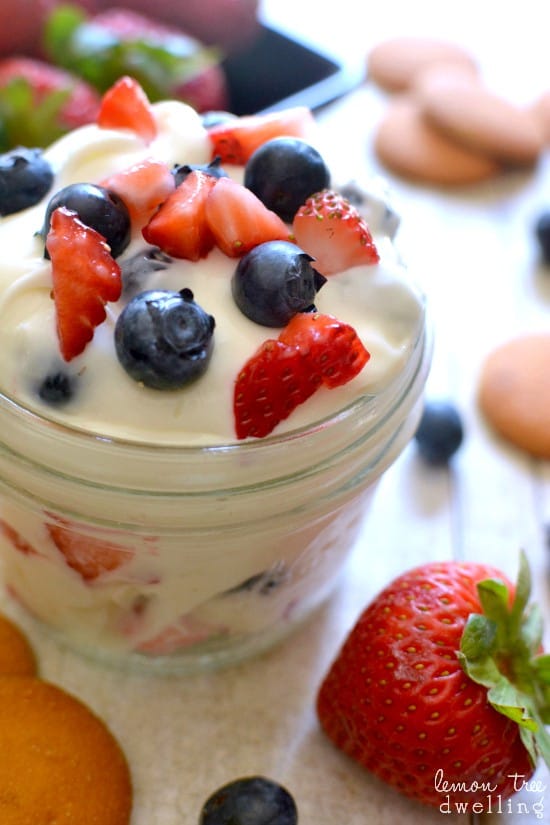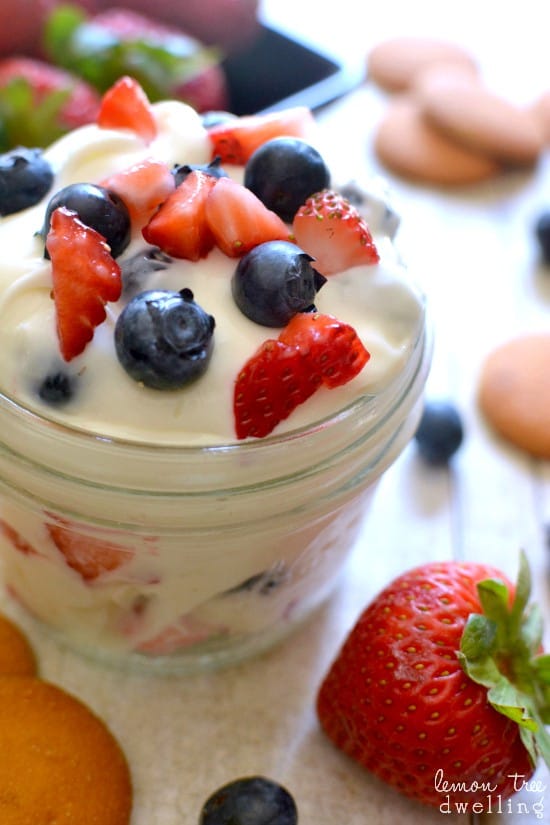 As an adult, I must admit I still hold on to a number of these "dislikes". Of course, I'm less likely to throw a fit about something, regardless of whether I love it or not (no more extreme measures to avoid certain foods)! But…..there are definitely some things I've changed my mind about! Namely, raisins, apple pie, and coconut! I now eat raisins by the handful (such a tasty little treat), I've gotten over my phobia of cooked fruit and can enjoy a piece of apple pie, and I absolutely ADORE coconut!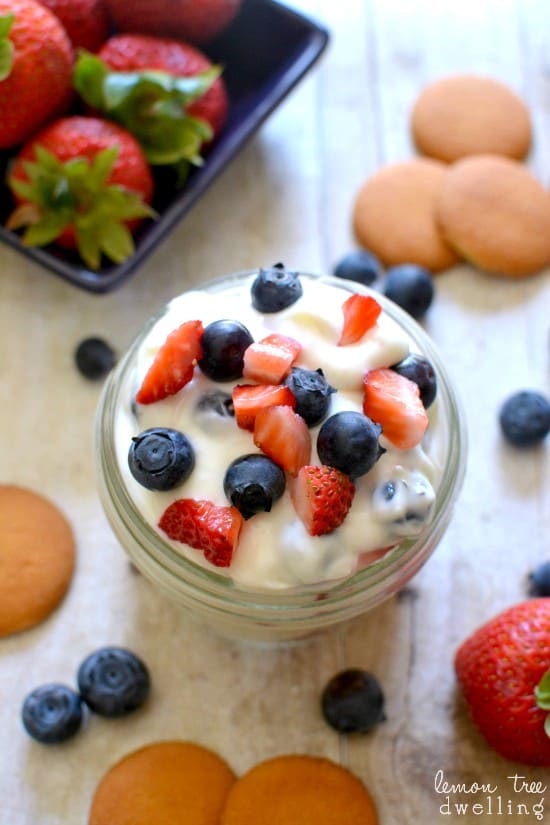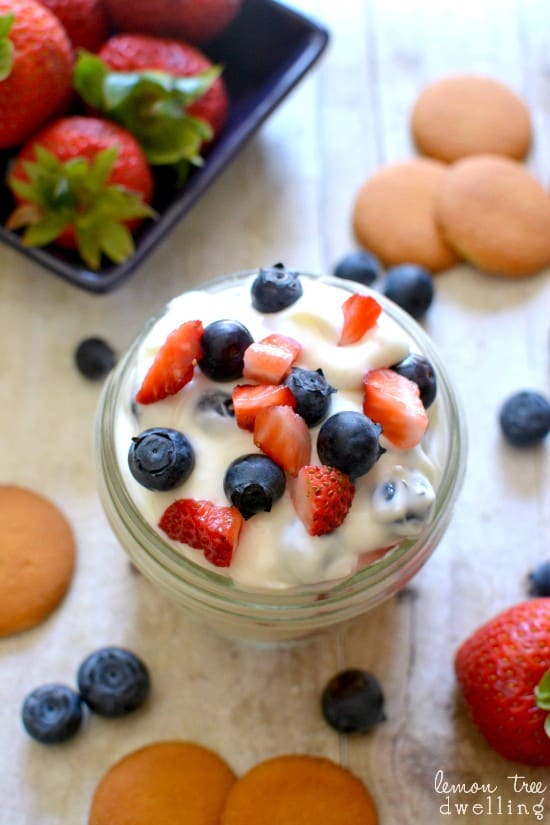 Adore coconut? Why yes, yes I do. I especially love the flavor of it….and if it's toasted, I could eat it on everything! What's more? The fact that I've been craving it lately…..! If it has a hint of coconut, I'm all over it. Which is exactly what led to this Creamy Coconut Fruit Dip. Born of a craving for coconut, mixed with the common sense that not everyone loves the texture….this dip keeps things light, creamy, and oh so delicious! The perfect way to satisfy my cravings….(and maybe yours, too!)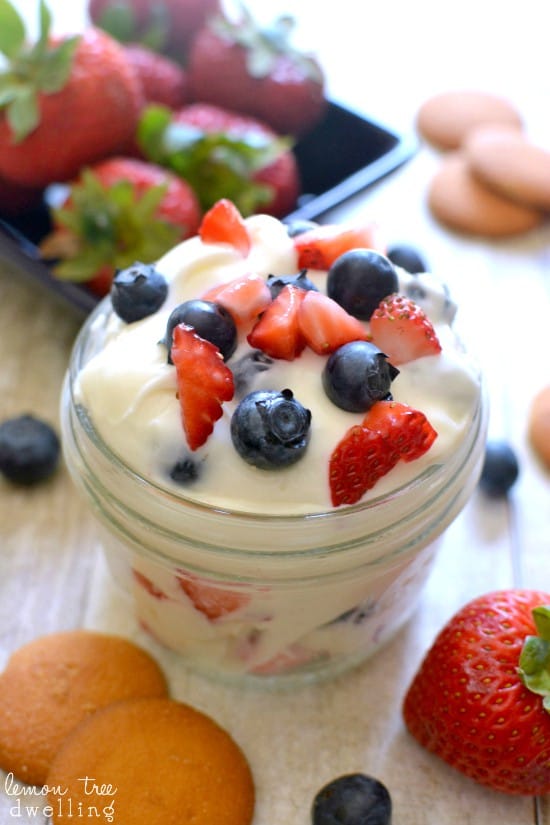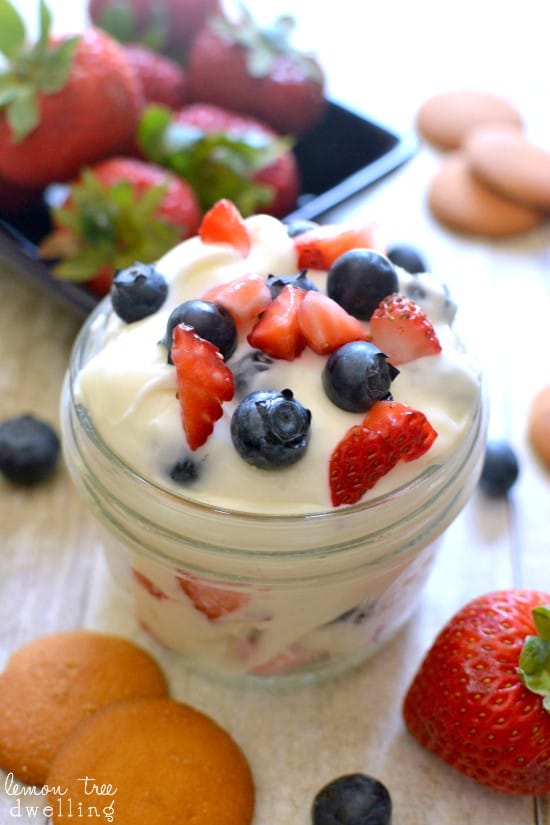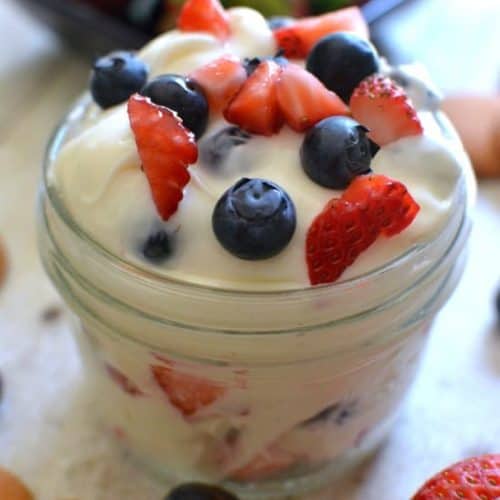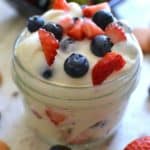 Creamy Coconut Fruit Dip
Ingredients
8

oz.

cream cheese

softened

3/4

c.

powdered sugar

1/2

tsp.

coconut extract

optional fresh strawberries & blueberries, to taste
Instructions
Combine cream cheese, powdered sugar, and coconut extract in a small mixing bowl and beat on medium speed until well-blended.

(Optional) Gently fold in fresh chopped strawberries and blueberries, or just use to garnish the top.
Be sure to check out these other delicious dip recipes: