A deliciously simple, sweet & refreshing champagne cocktail that's perfect for summer!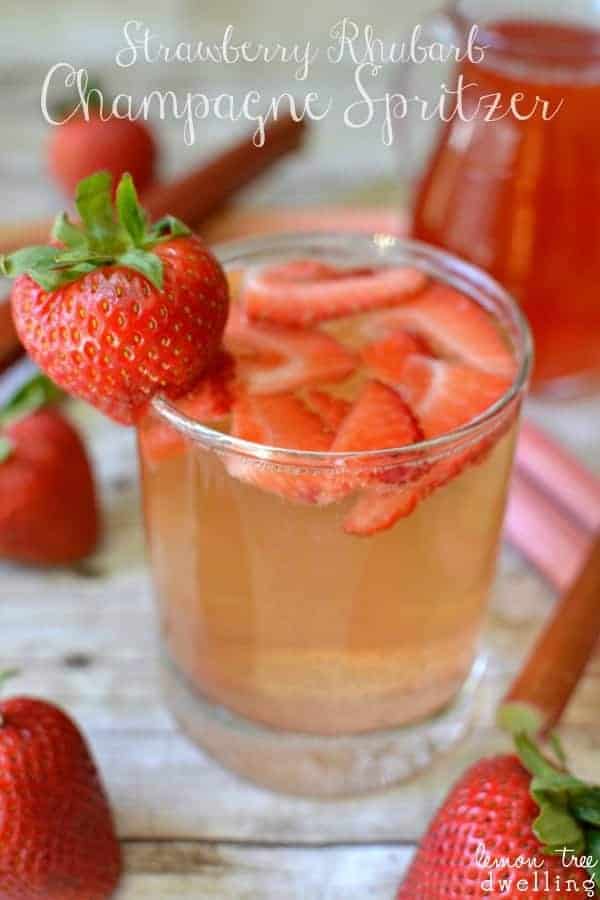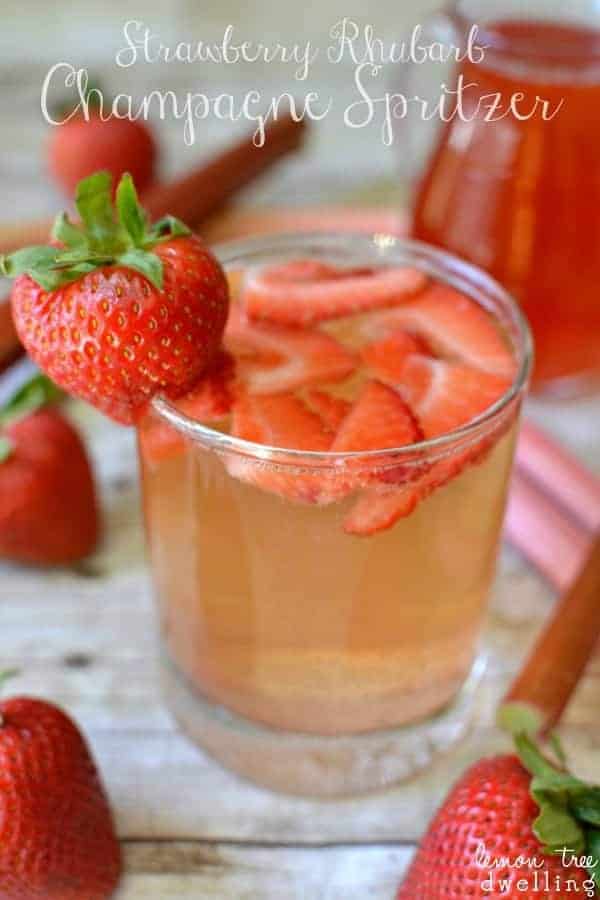 We live in a great neighborhood. And we have great neighbors! Neighbors we not only tolerate, but actually enjoy spending time with. When we first moved in three years ago, we actually saw our neighbors a ton! We had barbecues and drinks and dinners with them all summer long….and then winter came. And we never saw them!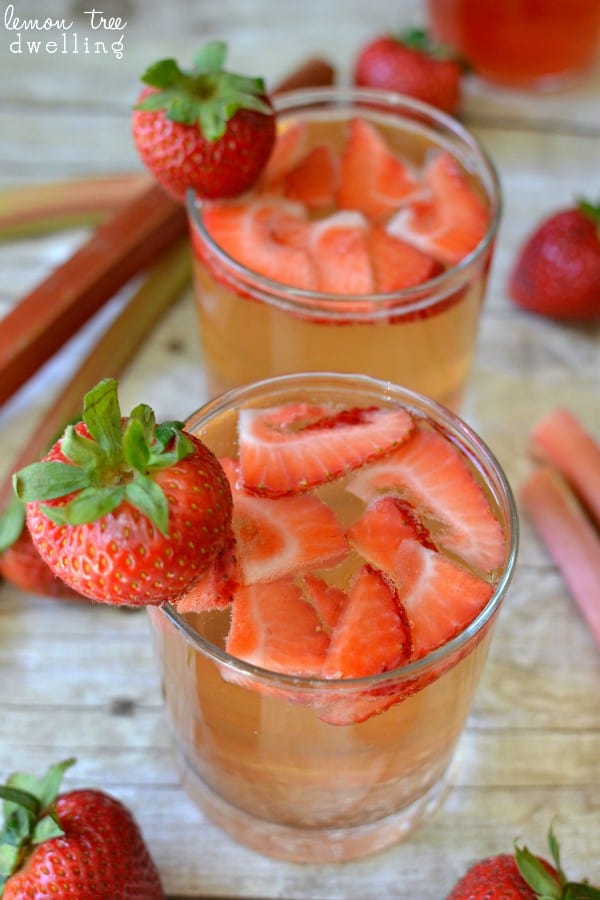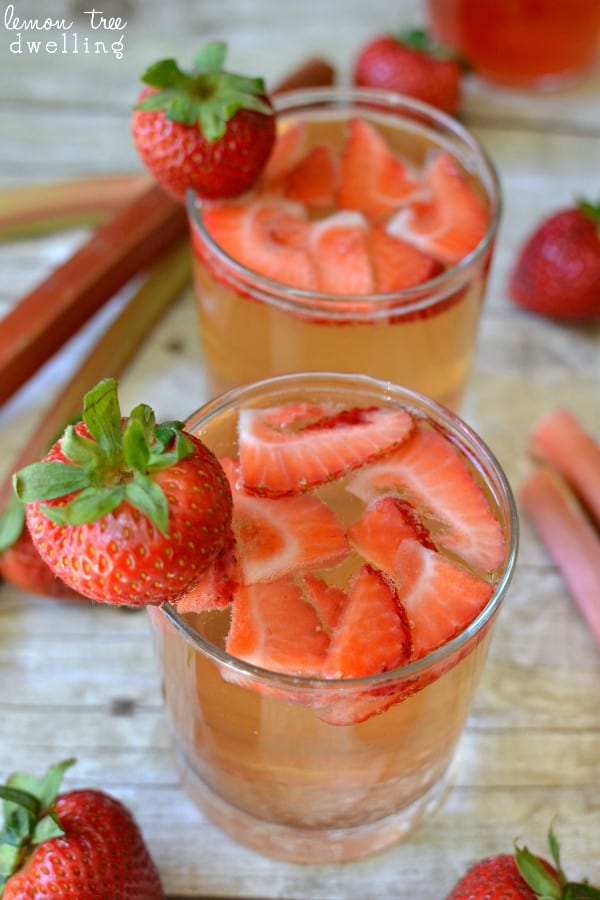 And then life got crazy with three kids and another pregnancy and another baby….and we still never see them! Not the adults, at least. The kids see one another daily….because they're kids and are somehow oblivious to the craziness of life. But for the adults, getting together is like a special occasion!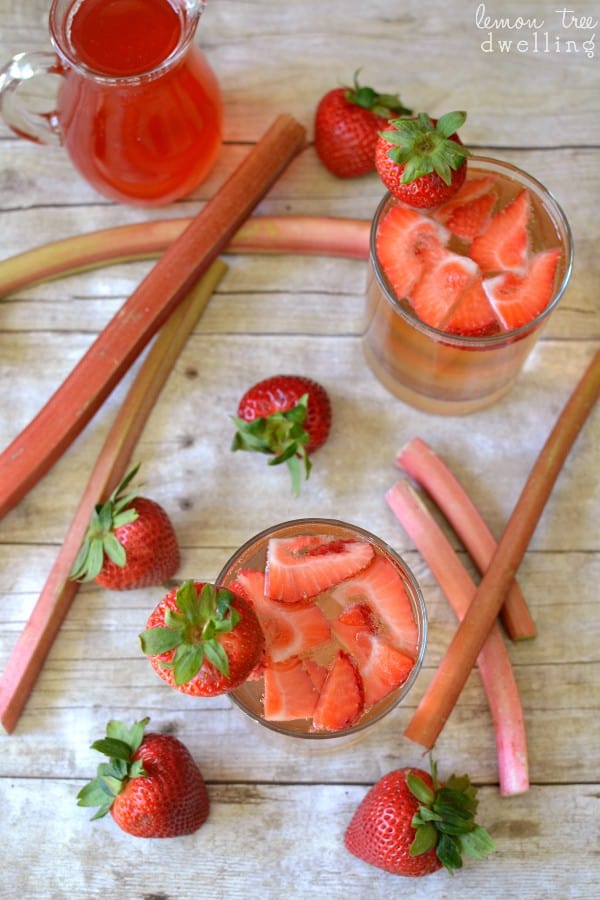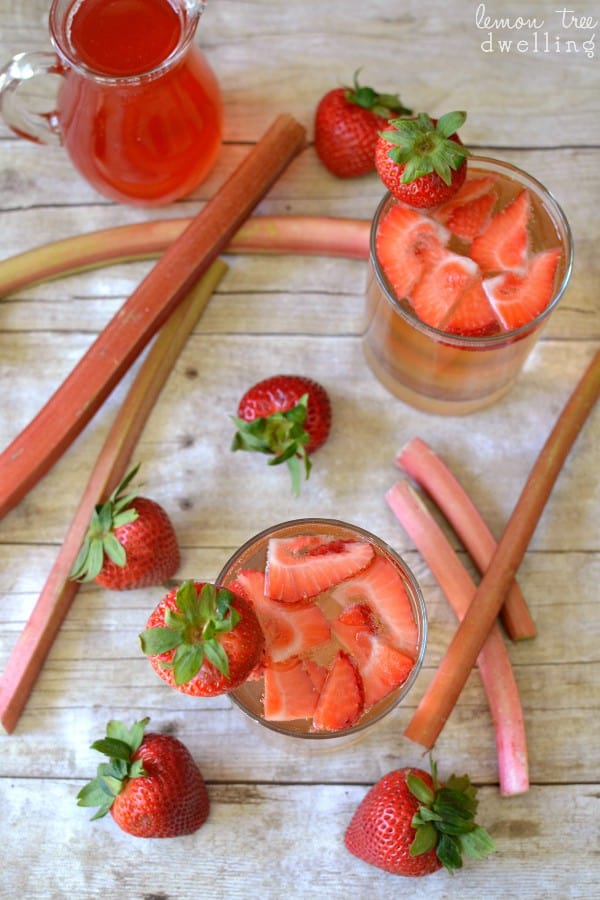 Well….yesterday was a special occasion! I had wine with my neighbor Katie while the kids swam in the pool. And, because it's such a rare occasion these days, we had a LOT to catch up on. The only problem? We also had 5 kids there with us….4 of whom are mine….and 2 of whom did not stop touching me the entire time we were there! Myla was hungry and Nora was needy (nothing new on either account) and all I wanted to do was drink my wine and catch up with my neighbor. And neither of those really happened.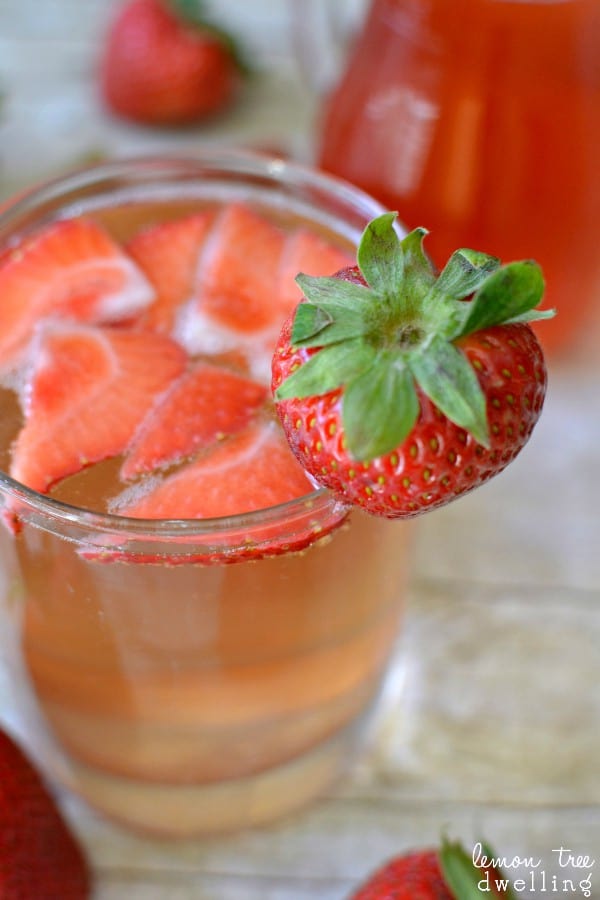 In the midst of my attempts at conversation with children climbing all over me, Nora kicked over my wine. My entire glass of it. Luckily, we had another bottle in the fridge. But what I REALLY needed at that moment was probably one of these Strawberry Rhubarb Champagne Spritzers. Or a nanny. But since that's not going to happen, I'll stick with the spritzers. And the great neighbors! Lucky me!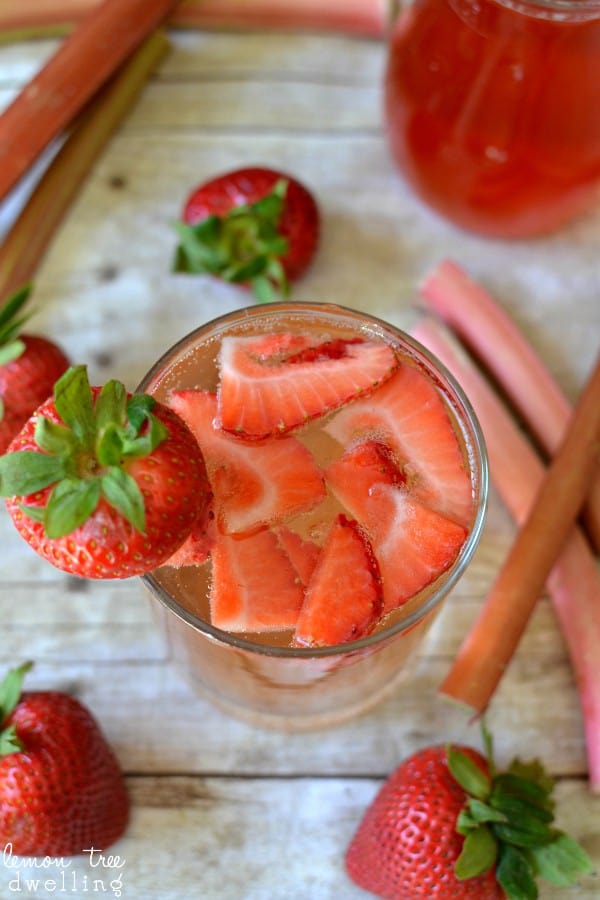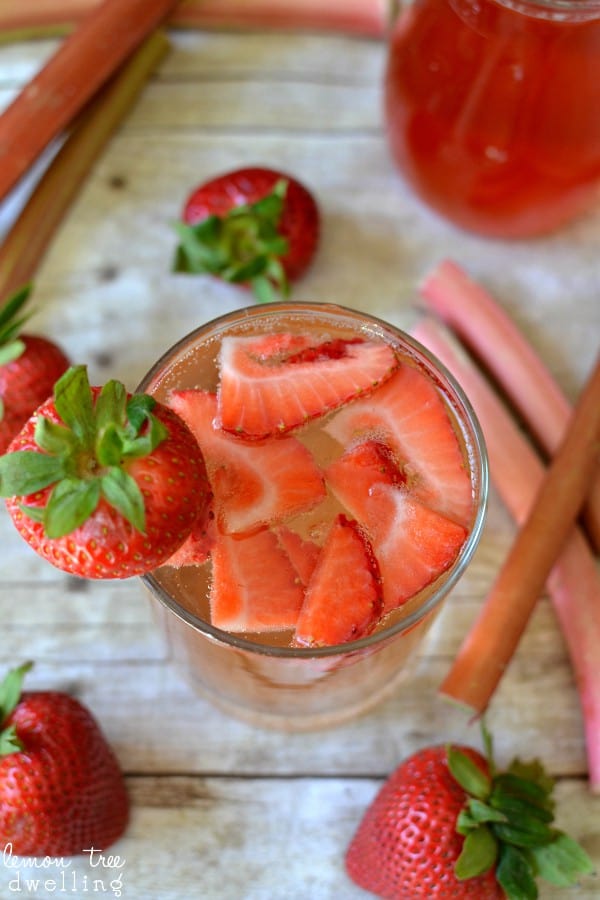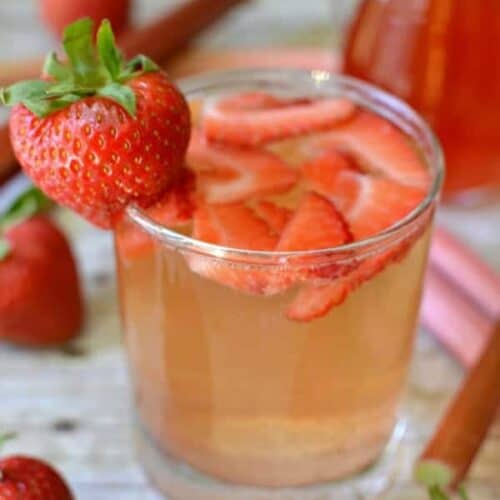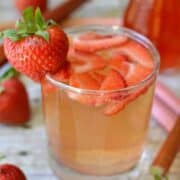 Strawberry Rhubarb Champagne Spritzer
Ingredients
1

c.

Brut champagne

1/4

c.

strawberry rhubarb simple syrup

fresh sliced strawberries

For the simple syrup:

1

c.

water

1

c.

sugar

1

c.

chopped rhubarb

1

c.

sliced strawberries
Instructions
For the simple syrup:

Combine water and sugar in a medium saucepan; bring to a boil.

Remove from heat. Stir in rhubarb and strawberries.

Cover and let stand until cool.

Strain syrup; store in refrigerator

For the spritzer:

Combine chilled champagne & simple syrup in a glass; add crushed ice (optional) and sliced strawberries.