A bed of mixed greens topped with fresh blackberries, crispy bacon, blue cheese, and a drizzle of honey balsamic vinaigrette.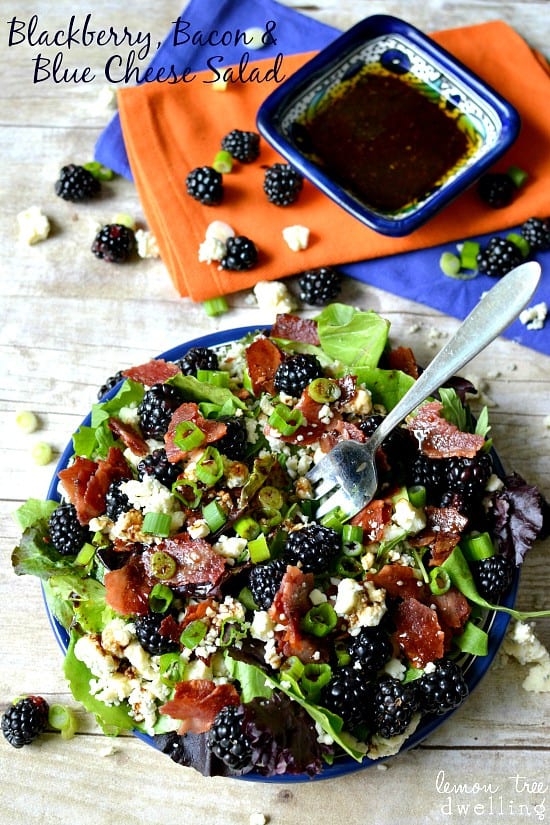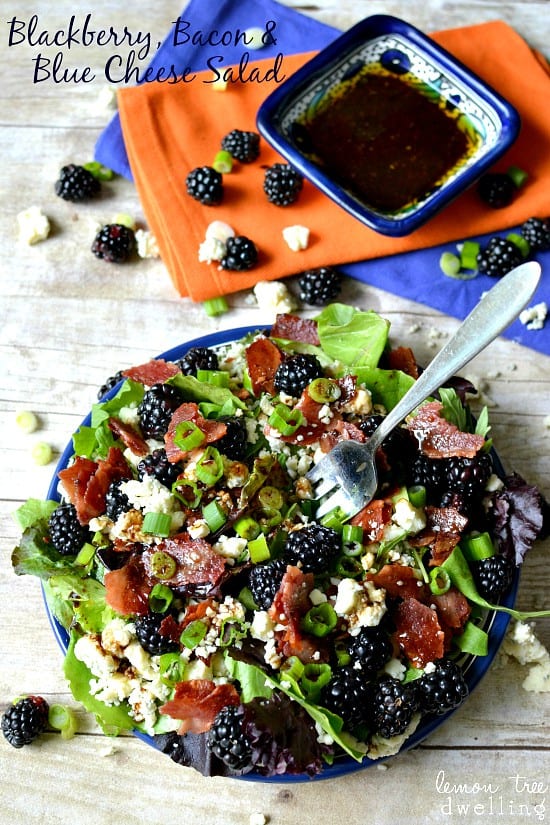 Yesterday may have been revolutionary. Big statement, I know. We took Myla to the doctor for a weight check – her 4th check in just six weeks – and discovered that she's still under 9 pounds. At six weeks! Now I know that may not sound completely noteworthy to many of you, but I typically have BIG babies! Nora was 9 pounds at birth….and although Myla was the smallest of any of my girls at 8 lbs. 3 oz…..I still expected her to have gained more weight by this point.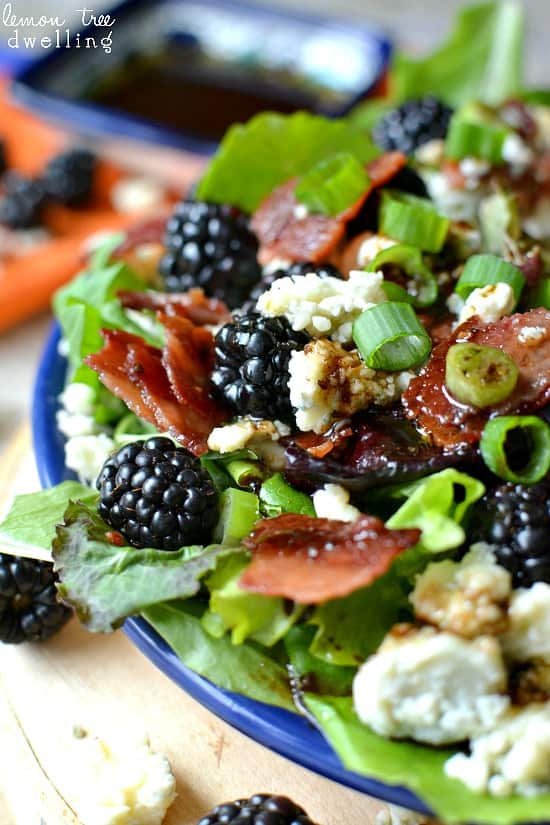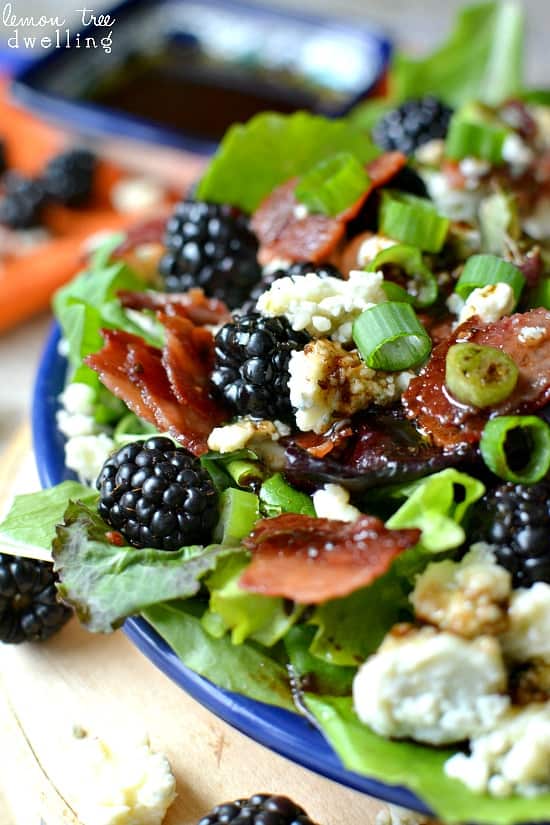 And so did her doctor. He's been having me bring her in for weight checks ever since she wasn't back up to her birth weight at 2 weeks. And although he's not really concerned (or so he says), he does want her to be gaining an ounce a day. Right now she's gaining about half of that.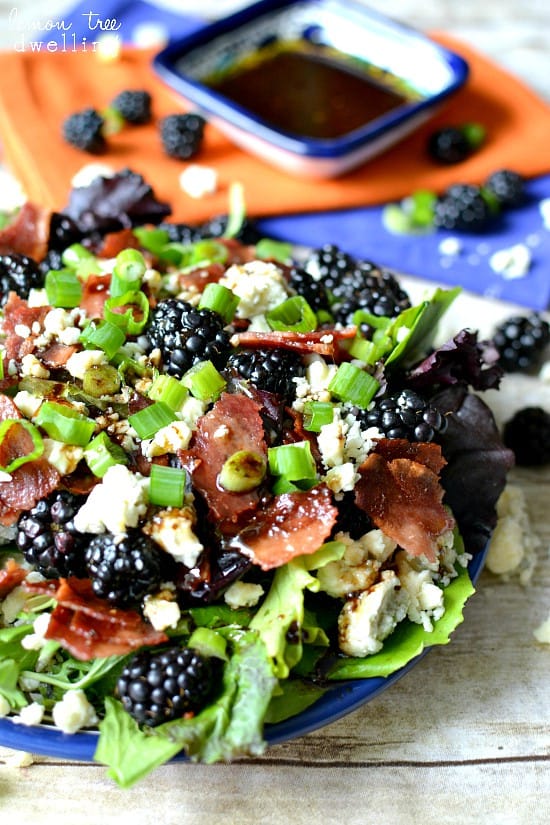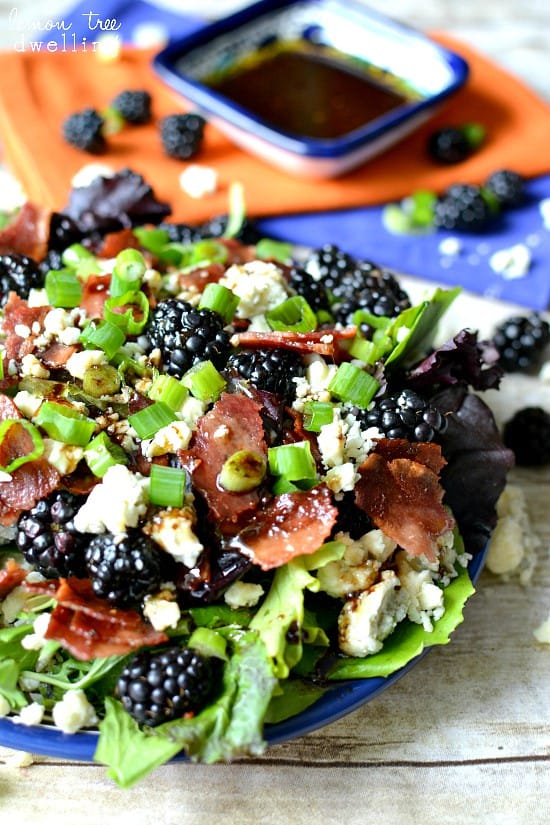 It's interesting – I've never struggled with breastfeeding before. In fact, I've nursed all my babies for at least 15 months (some longer) and they've all thrived! Needless to say, I've definitely been wondering what's different this time around….or if I'm doing something wrong. I even started to look around online, and went into yesterday's appointment thinking Myla might have a dairy intolerance….meaning no cheese or cream in my coffee or turtle sundaes for a LONG time….which would just be sad.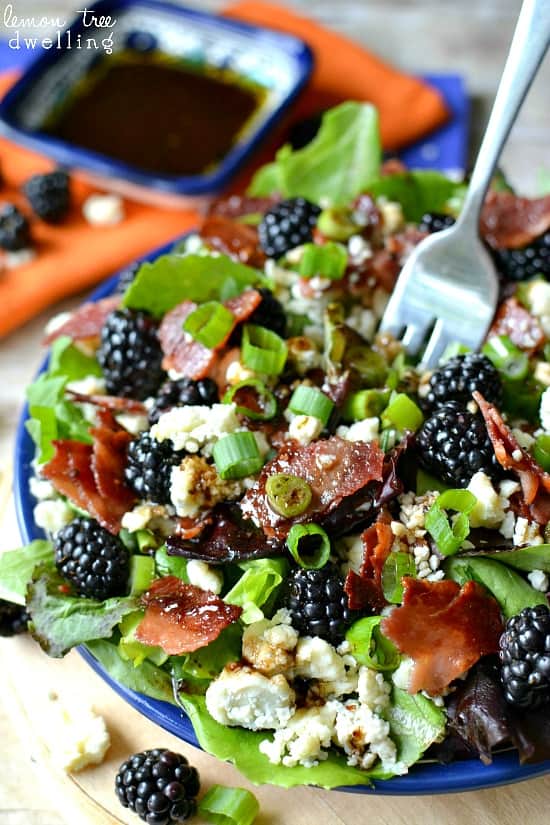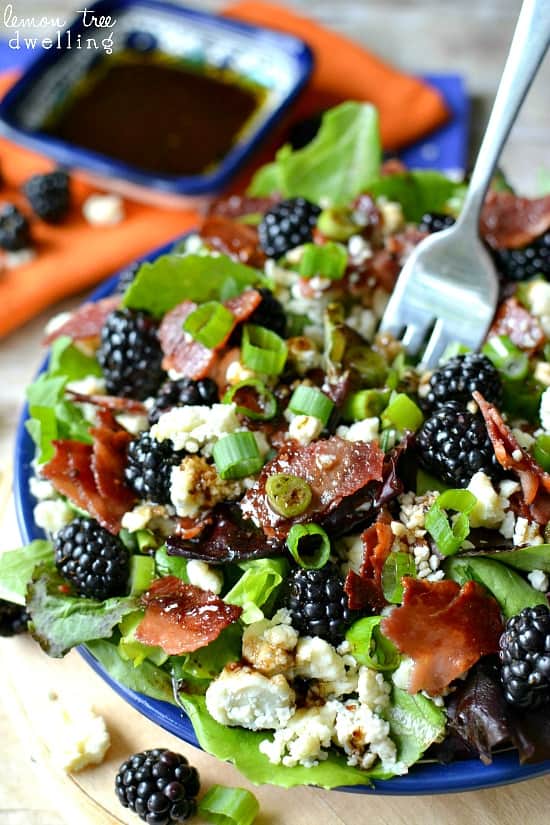 Well, her doctor said nothing about a dairy intolerance. Woo hoo! But that's not the revolutionary part. The revolutionary part was the fact that I practiced the tips he gave me throughout the day yesterday…..and Myla slept like a champ. All day! Which, to me, is a clear sign that she was getting more to eat. Revolutionary, not only because she will hopefully move her way out of the 15th percentile, but because my days will hopefully no longer be spent trying to get her to sleep! So I'll have more time to enjoy this delicious salad….blue cheese and all.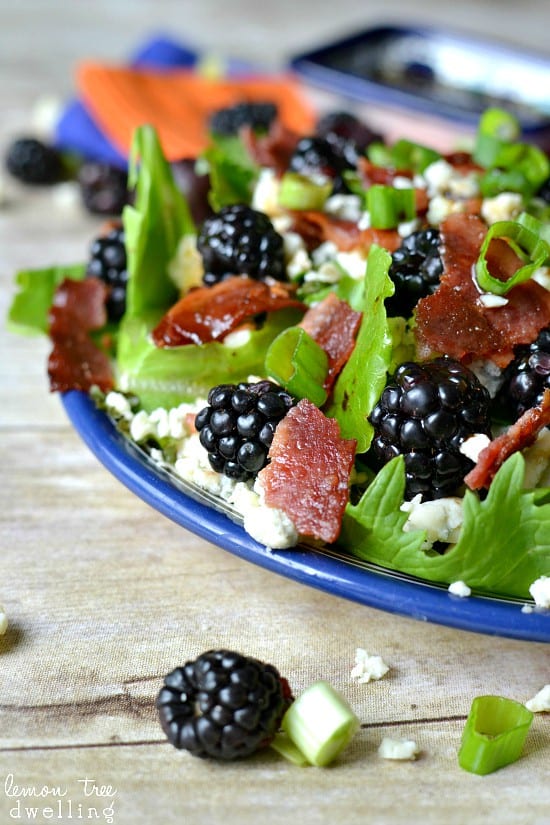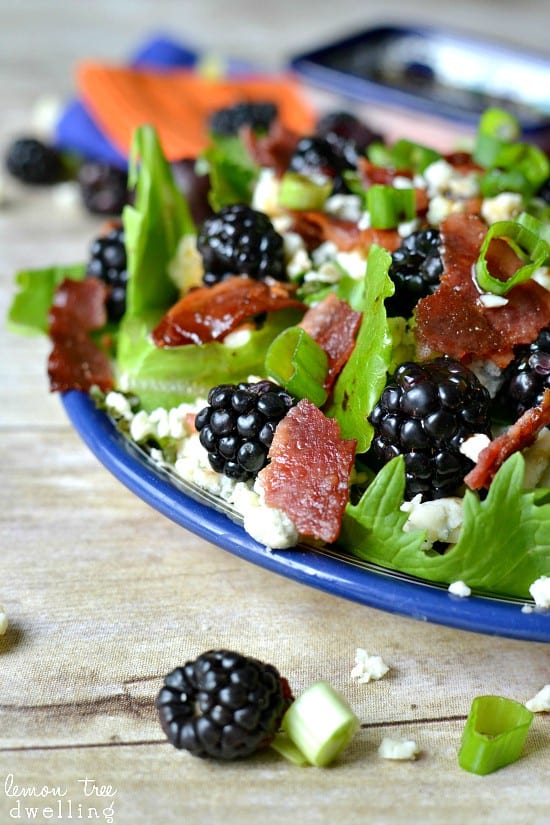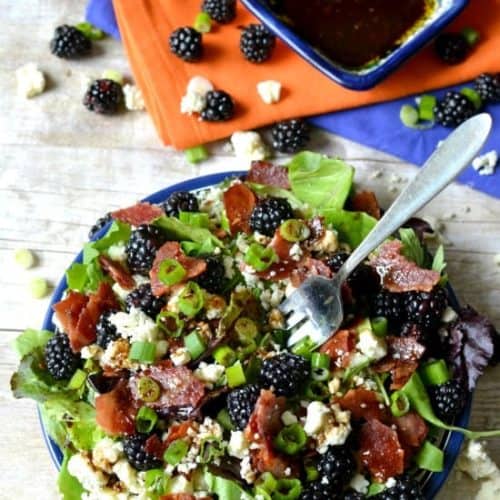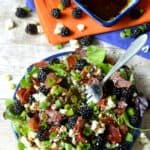 Blackberry, Bacon & Blue Cheese Salad
Ingredients
Salad
4

c.

mixed greens

1/2

c.

crumbled blue cheese

1/2

c.

fresh blackberries

4

pieces

turkey bacon

cooked and crumbled

1

green onion

sliced

Honey Balsamic Vinaigrette Dressing

recipe below
Dressing
1/3

c.

olive oil

1/3

c.

balsamic vinaigrette

2

Tbsp.

honey

1/2

tsp.

cinnamon

1/2

tsp.

dried basil
Instructions
Assemble salad and top with desired amount of dressing. Enjoy!
Looking for more delicious salad recipes?