Fresh Peach Salsa made with diced tomatoes, peaches, red onion, cilantro, lemon juice, and a kick of jalapeno.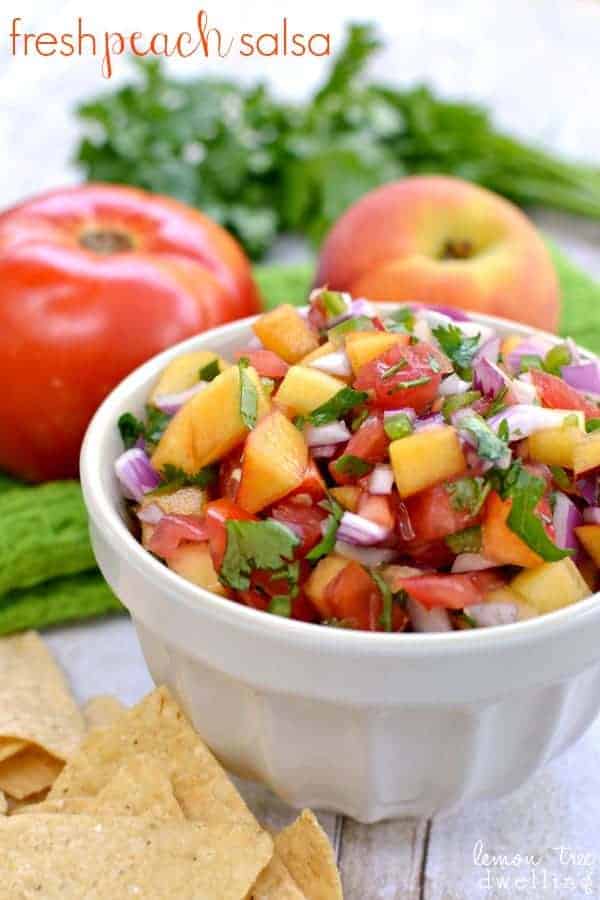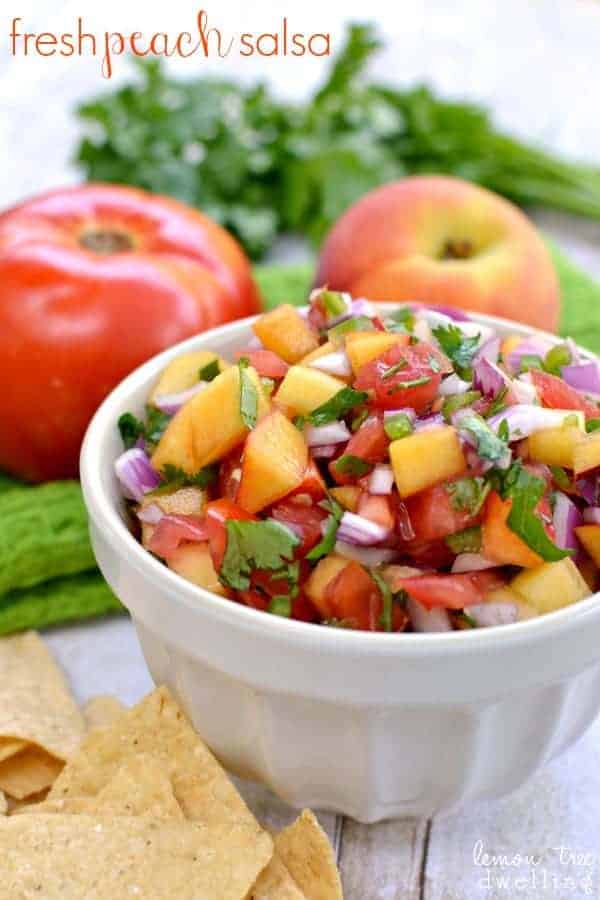 So…..those of you who are moms…..do you remember when your babies were small, and totally attached to you, and getting away from them even for a moment felt nearly impossible?? And then, do you remember the first couple of times you actually DID get away from them….and it felt both exhilarating and completely nerve racking, all at the same time?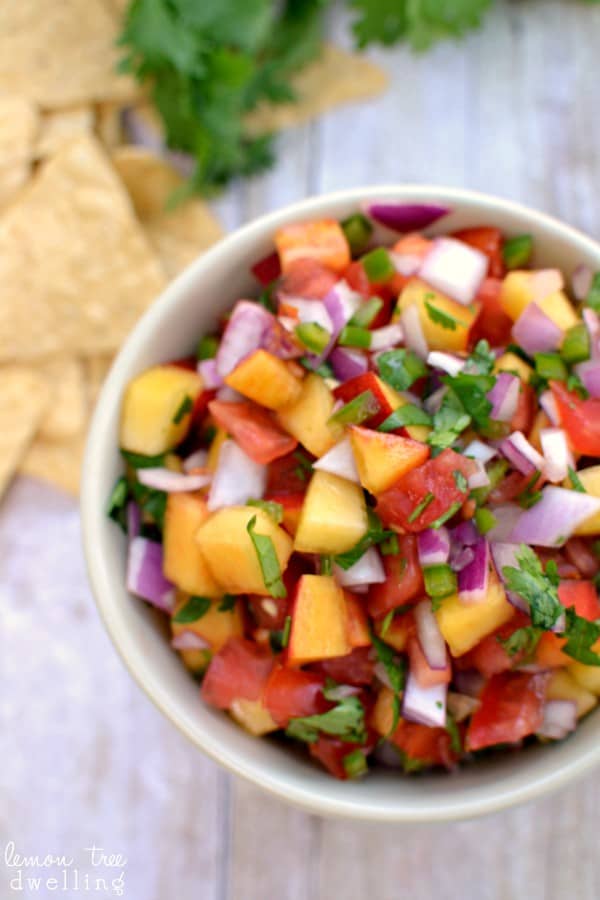 Well, we're kind of in that stage with Myla right now….and we have a wedding coming up this weekend. Not just any wedding, but my amazing friend Tanya's wedding…..one of the last of my friends to get married. Needless to say, I'd love a little time away from her! Luckily, my parents will be there, ready to help. And with a little luck, any time I do have away from her will be mostly amazing (and only a little bit nerve racking!!)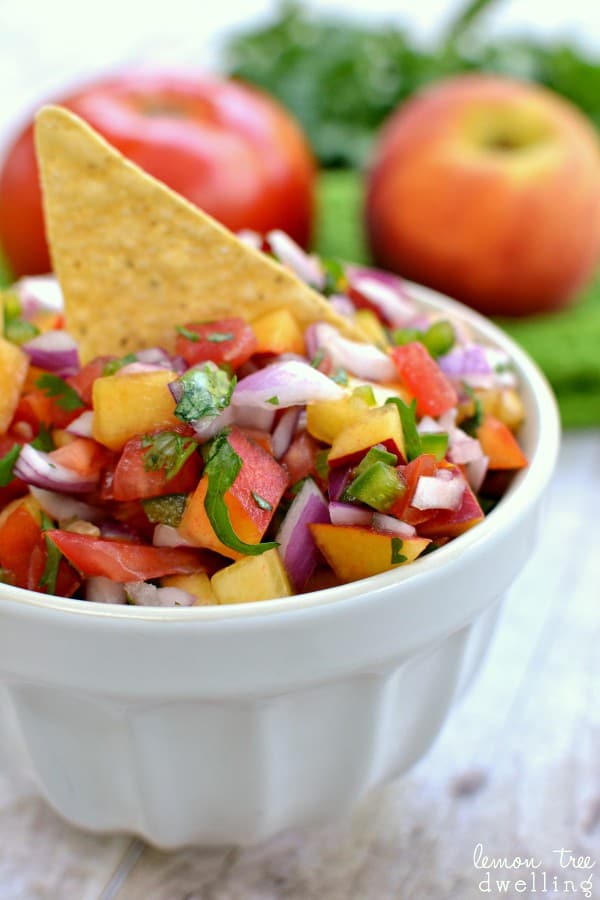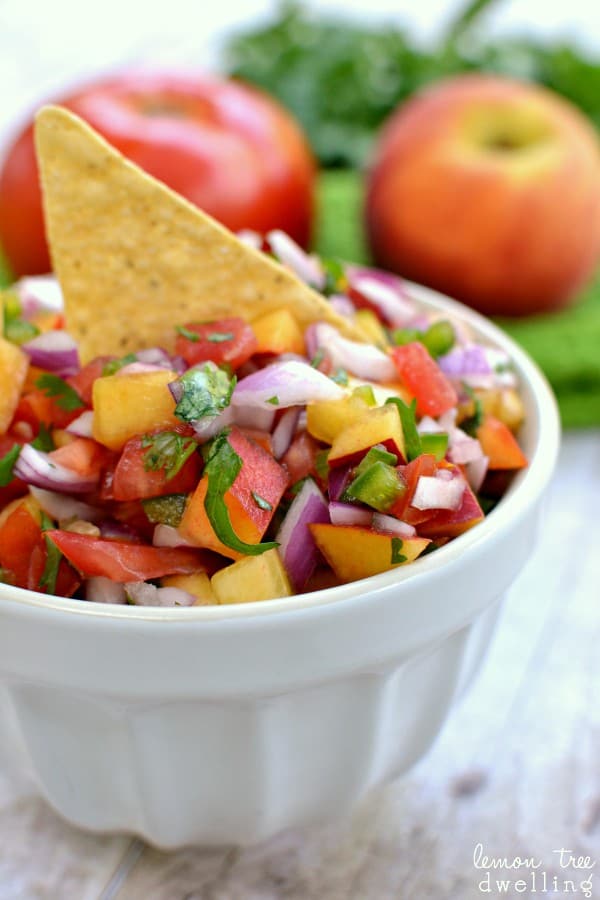 But I really didn't plan to talk about Myla today…..the story I wanted to share with you is about Nora! I'll never forget one of my early experiences of being away from her. She was just starting on baby food and I left her home with Jorden while I took the older two shopping at Costco with my mom. In the middle of our hour long shopping trip, I got a phone call from a very panicked Jorden, telling me that Nora was gagging and throwing up the peaches he had been feeding her and wondering when I would be home.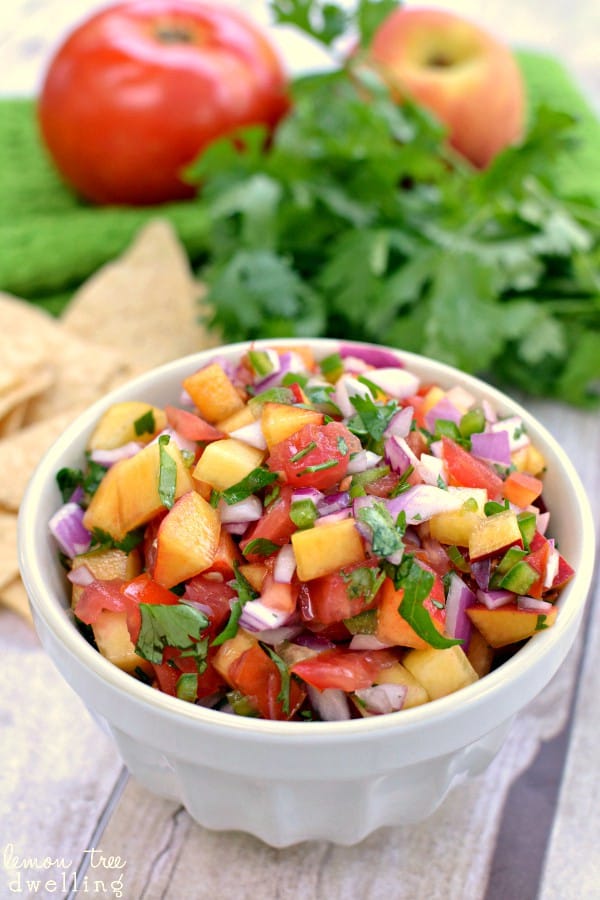 And all I could think was, "Can't I even get away for a second without something going wrong??" To be honest, at the time, I was completely convinced that Jorden had either (a) done something wrong or (b) been overly panicky. By the time I got home, she seemed totally fine! But then, a couple months later, I was feeding her kiwi. And the same type of thing happened. She started gagging and choking and crying hysterically….to the point I was convinced we were headed to the ER….and right as we were about to leave, she started to calm down.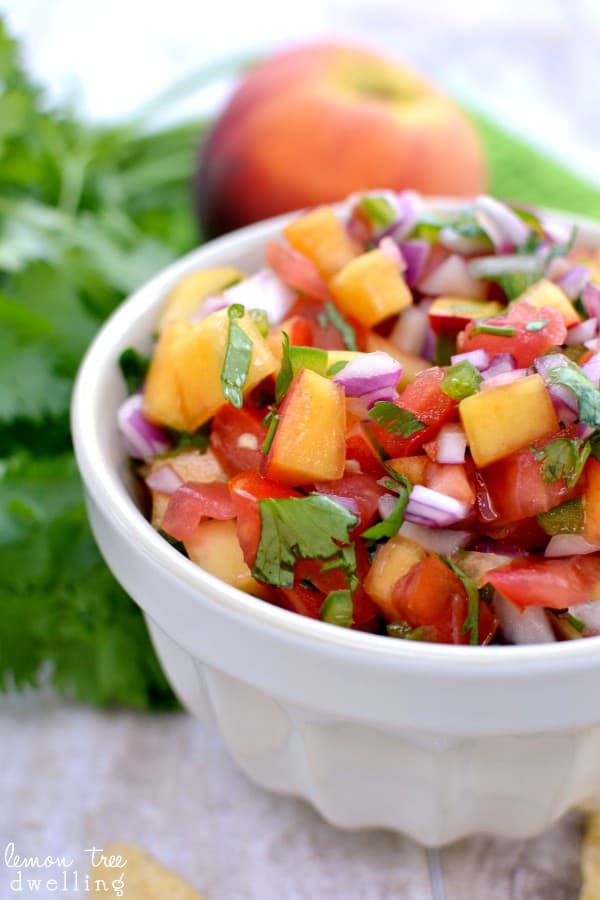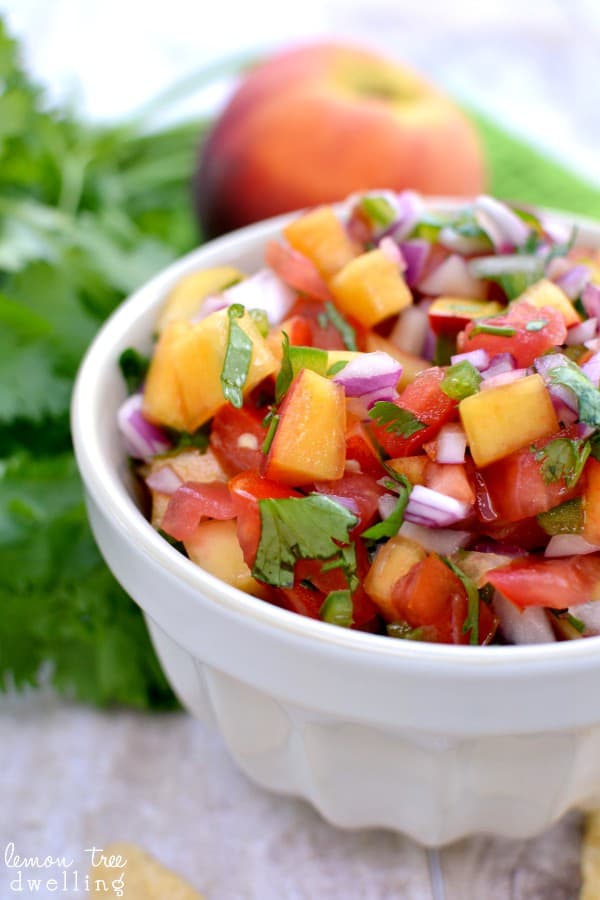 I was pretty convinced at the time, and I still am today, that she was having an allergic reaction. First, to the peaches. And next, to the kiwi. Needless to say, we haven't given her either fruit since. In fact, to keep things simple, I haven't really bought either fruit since! But every time I go to the store around this time of year it's like torture! ALL THOSE BEAUTIFUL PEACHES!! So I finally broke down and bought some. And I made this delicious peach salsa….just for you! (Okay, and for me!)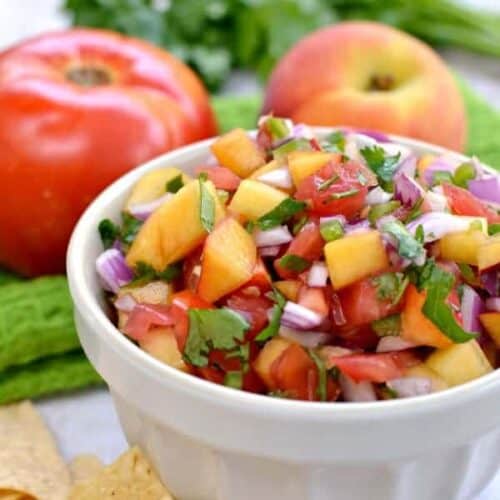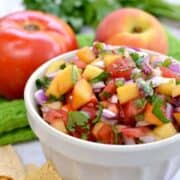 Fresh Peach Salsa
Ingredients
1

c.

diced peaches

about 2 peaches

1

c.

diced tomato

1/2

c.

diced red onion

1/4

c.

chopped cilantro

1

jalapeno

minced

1

Tbsp.

lemon juice

2

tsp.

sugar
Instructions
Combine all ingredients in small bowl and mix to incorporate.

Store in airtight container in refrigerator.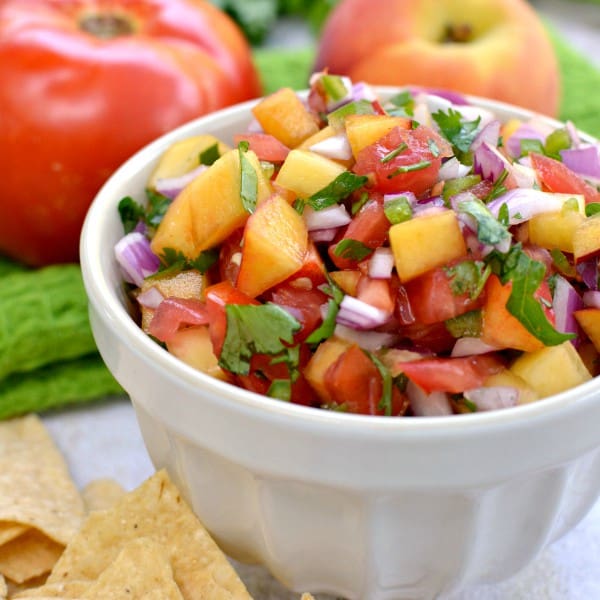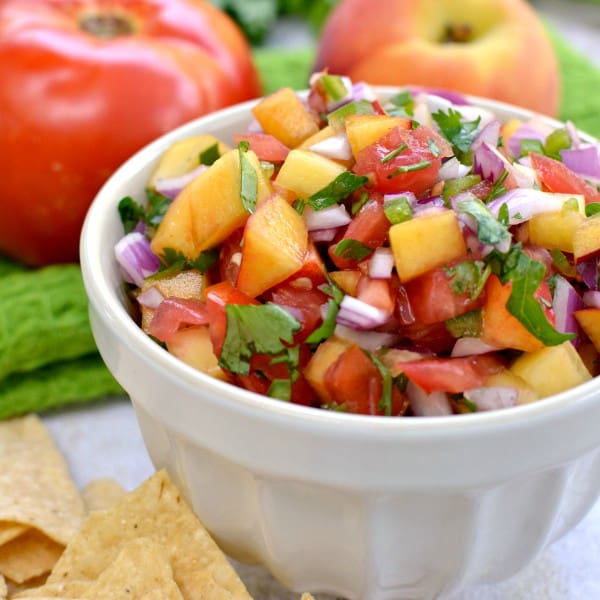 Be sure to check out these other delicious peach recipes, too!