Skillet Caramel Apples – ready in just 10 minutes and perfect for fall!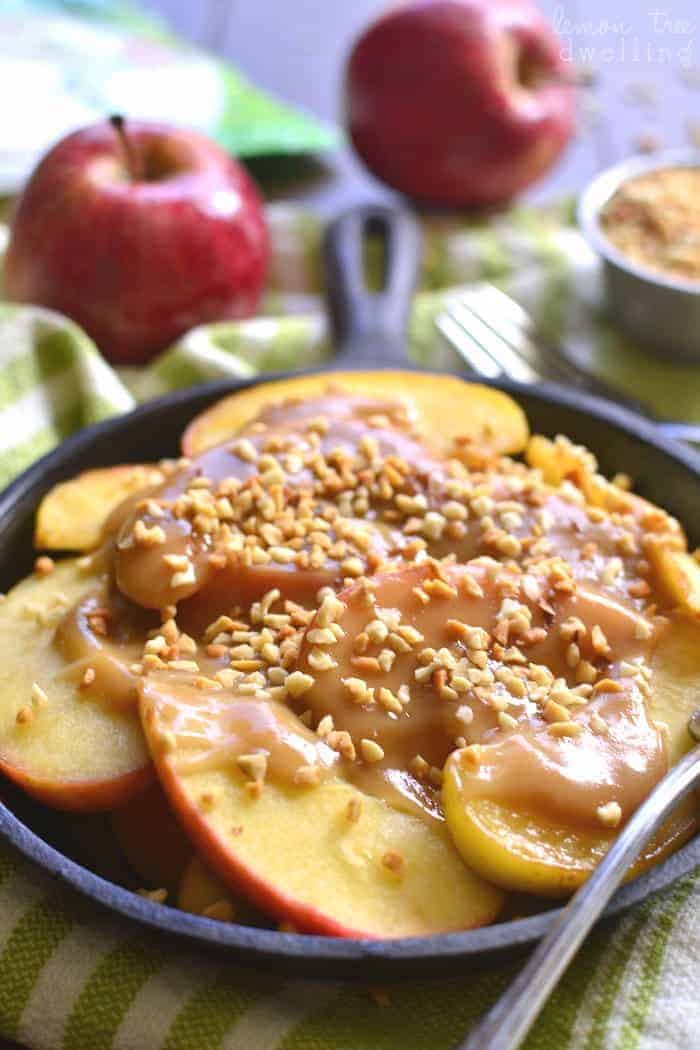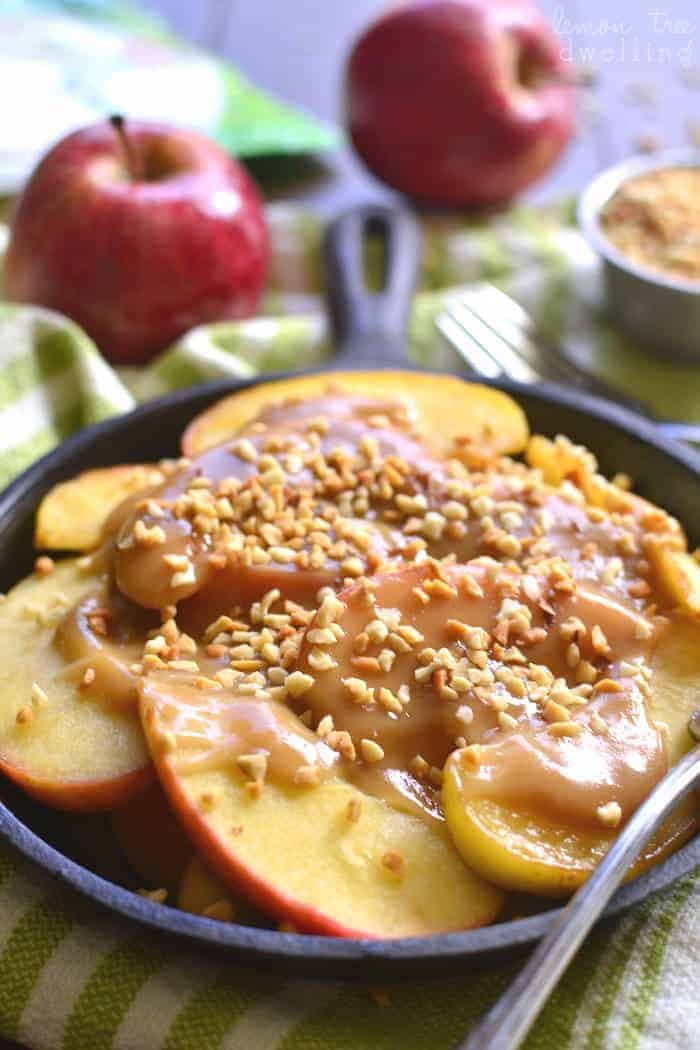 So, here we are. The middle of October….already. It's the same thing every year. October sneaks up and then proceeds to sneak right by me….while I am busy with soccer and homework and endless birthday parties and everything else that seems to occupy ALL of my time…..!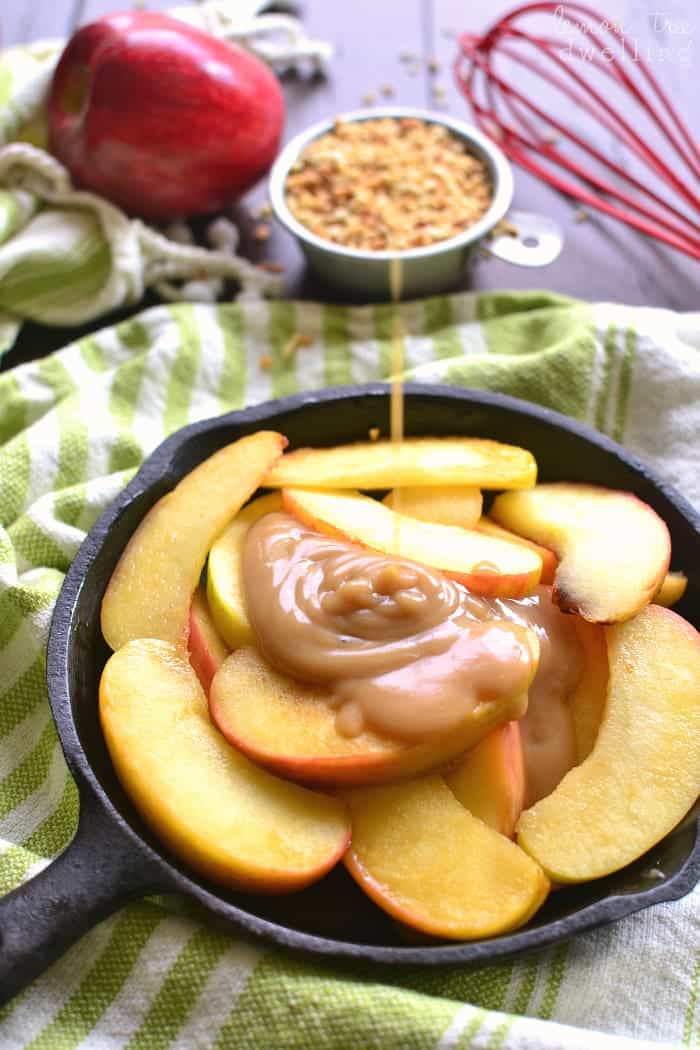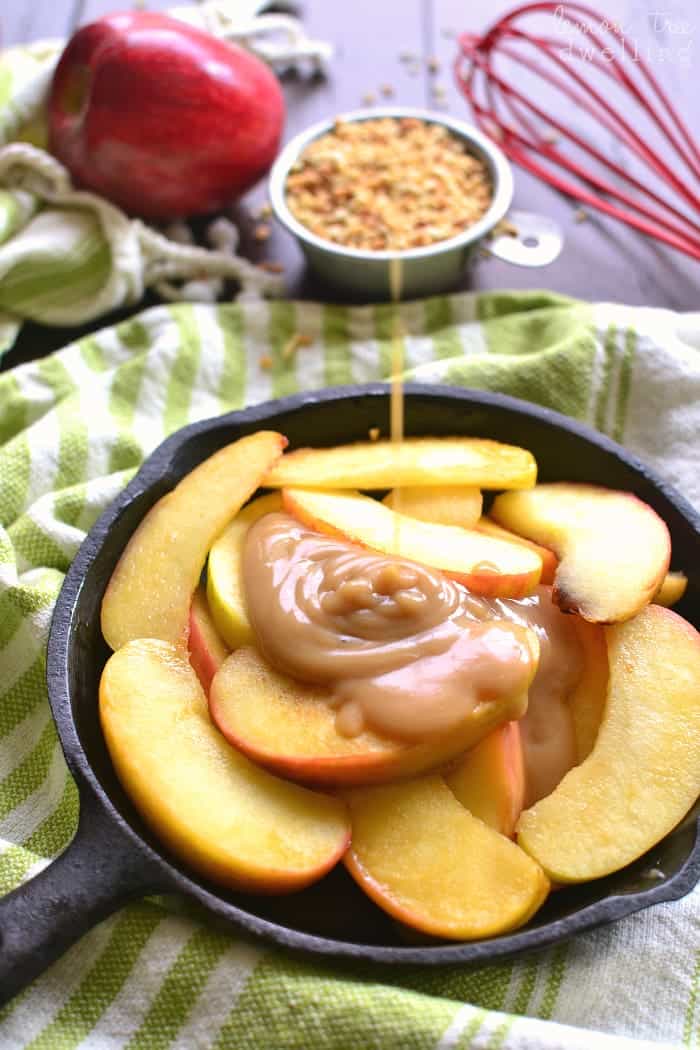 And every year I feel it. Because it's our anniversary month, my birthday month, the month the leaves change, the month the weather shifts. And I'm never…quite…ready…for any of it! Including the apple picking.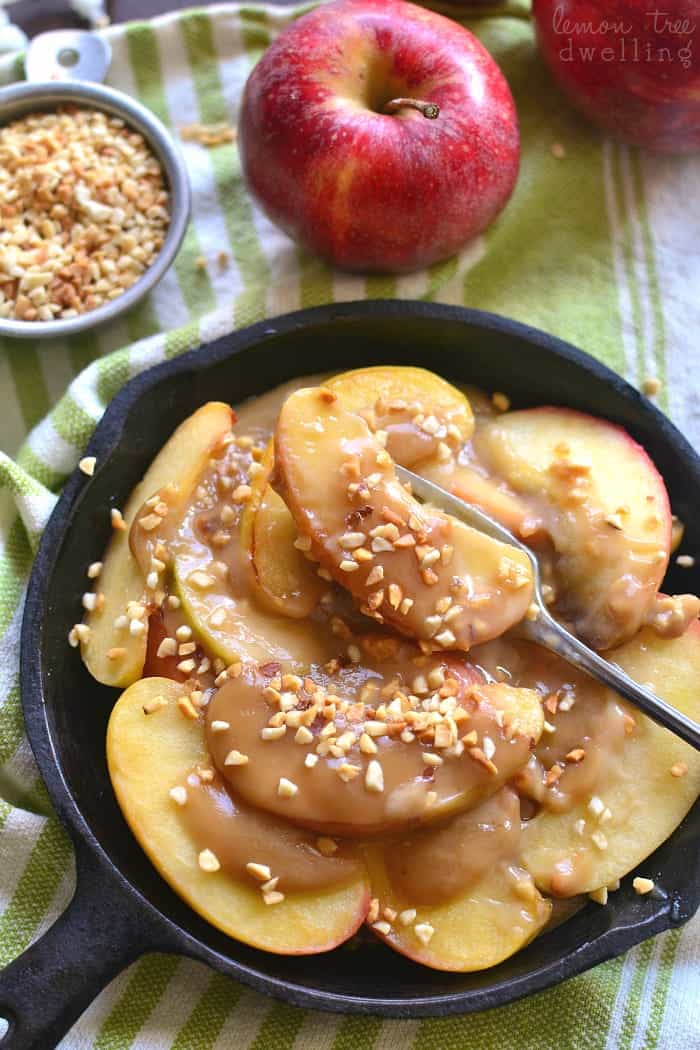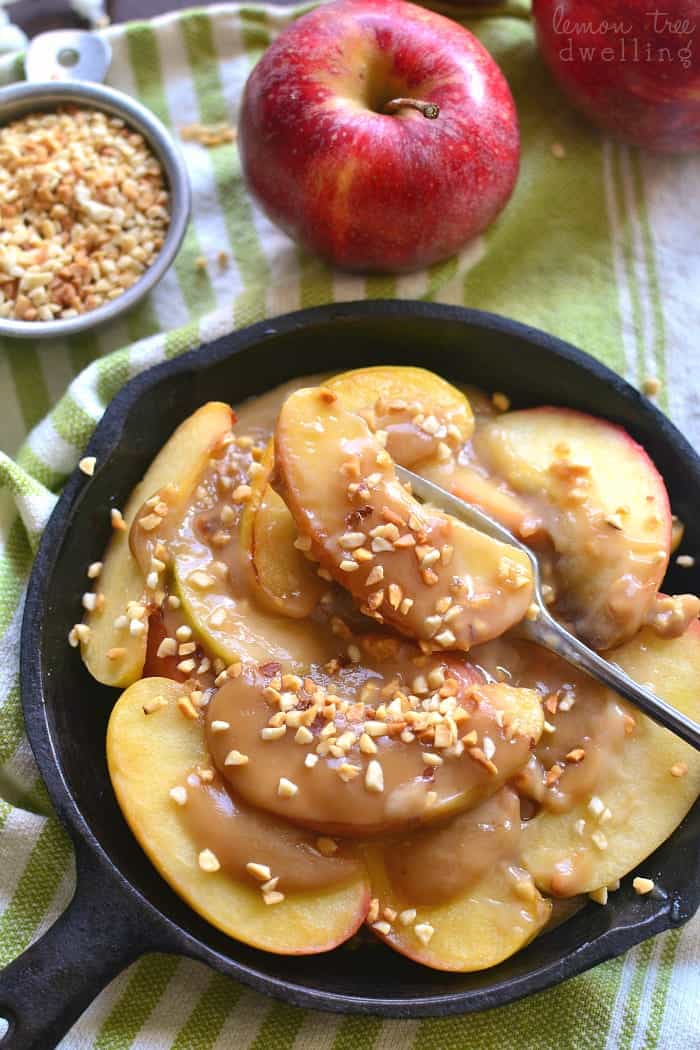 Agghhhh the apple picking! Every year I have good intentions. To hit the orchards early. To pick more apples than we know what to do with. To go apple picking at all. No, just kidding. We always do go apple picking….it's just always at the last possible minute.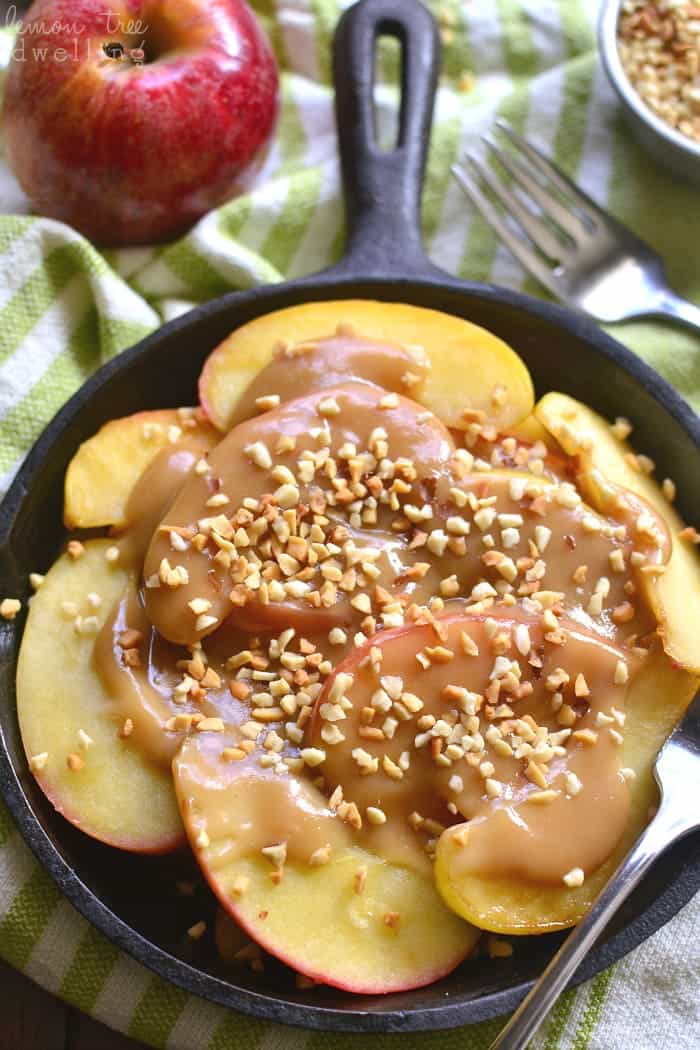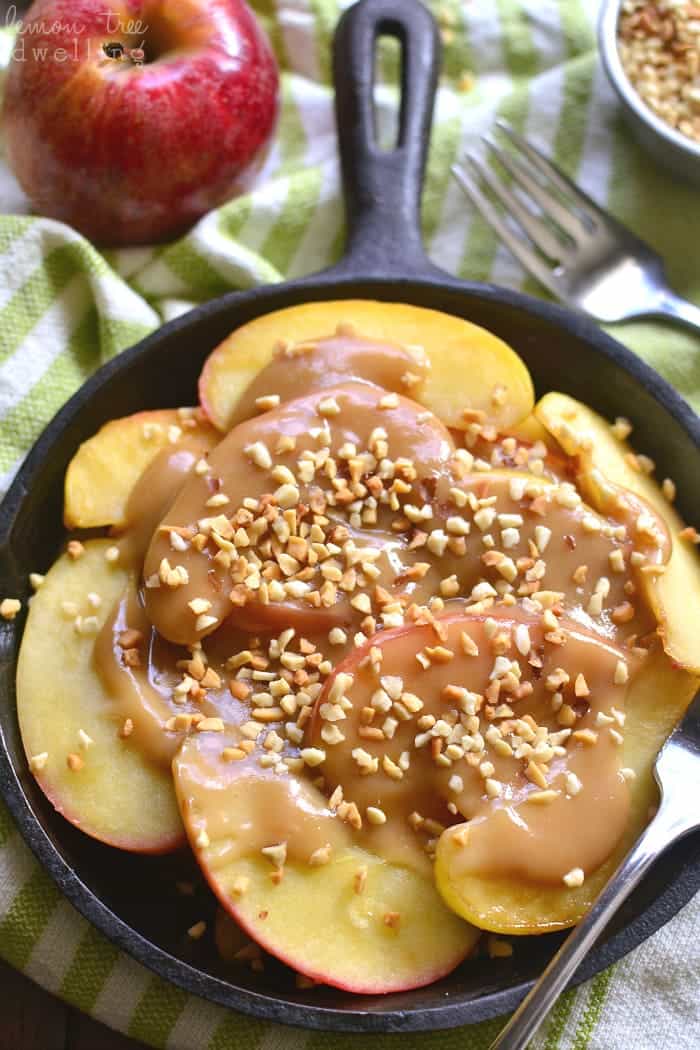 Well, this year I planned to change that. So last Friday, when the girls had off of school, Jorden took a half day and we headed out to the apple orchard to get our picking in early. Except…..it was closed! It turns out the hours that were listed on their website were for the store, not the orchard. And just like that, we were back where we are every other year. Apple-less, and less than thrilled about it!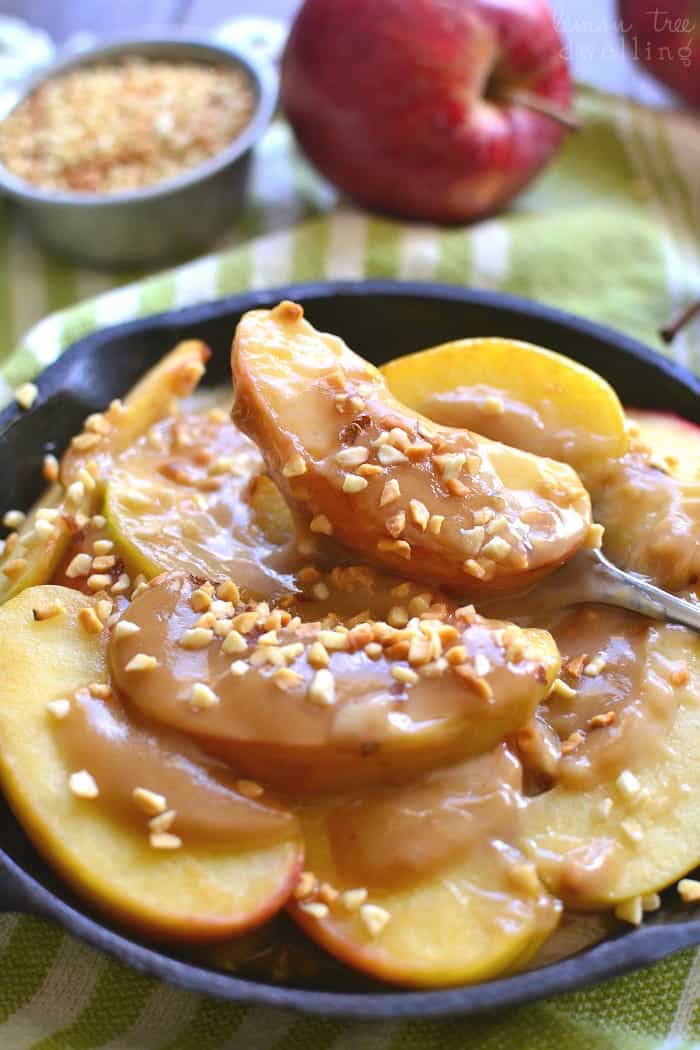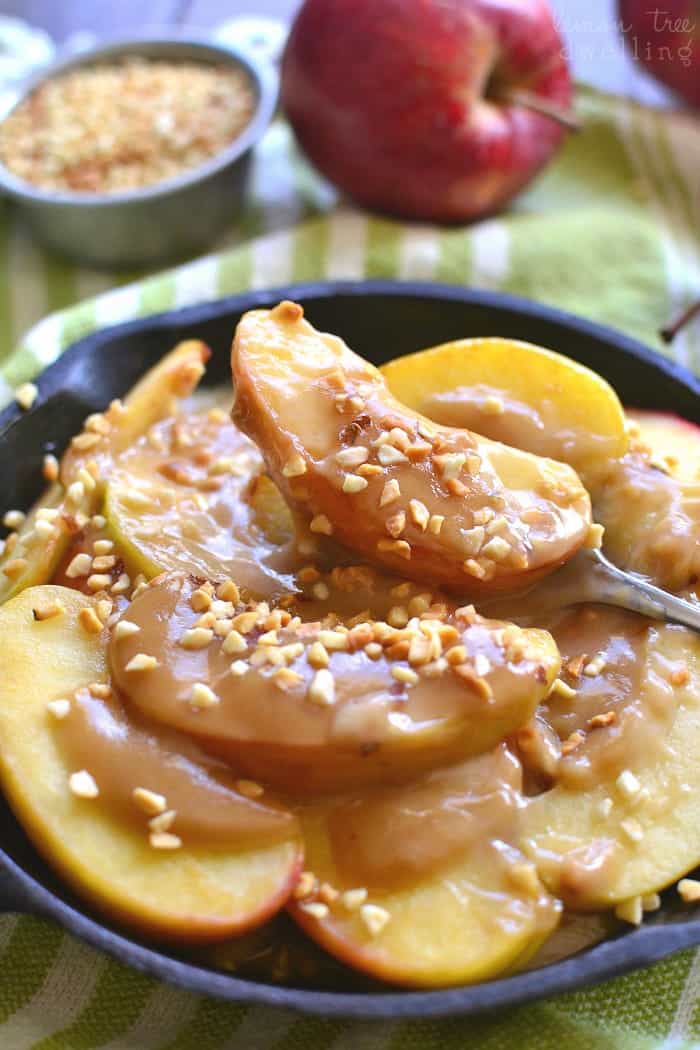 So while I'd love to say these Skillet Caramel Apples were made with hand-picked apples from the orchard, I can't. But it almost doesn't matter. Because the real star of this recipe is the caramel! It's surprisingly easy and completely delicious, and best of all, SO easy to make!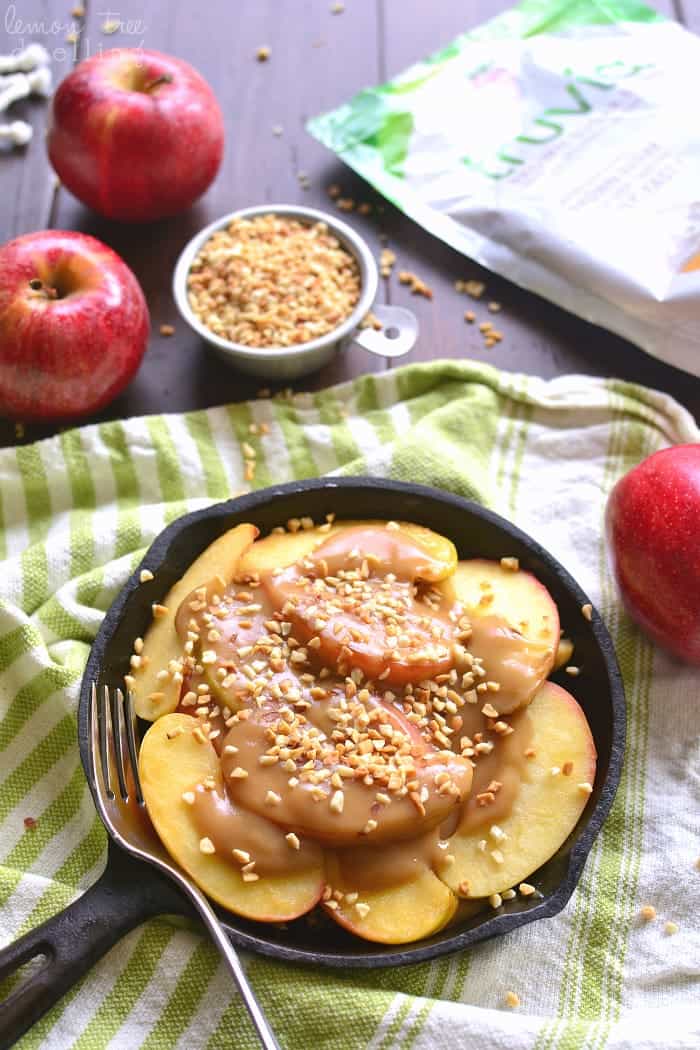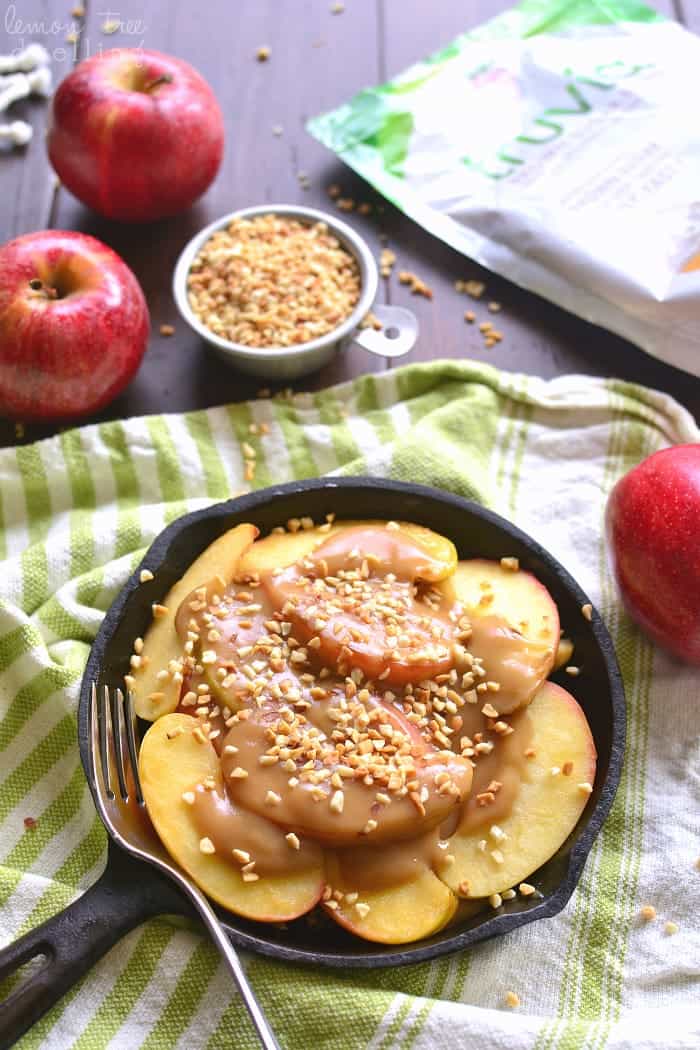 Now get out there and pick some apples (if you haven't already)….because this is one recipe you're going to want to make again and again! (Trust me!)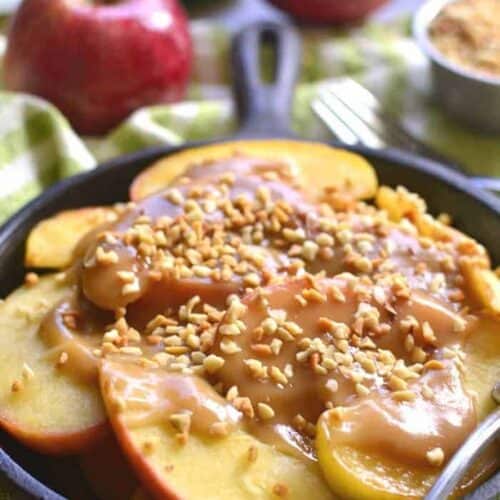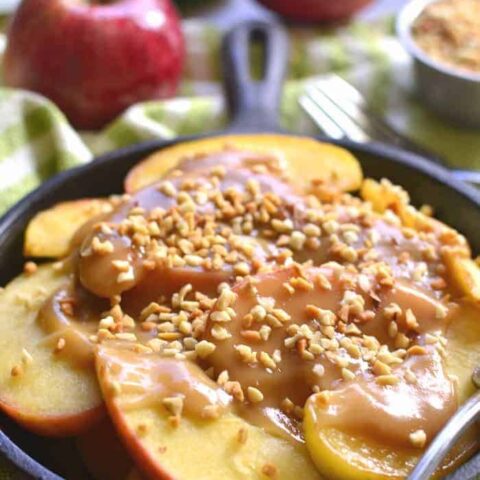 Skillet Caramel Apples
Skillet Caramel Apples - ready in just 10 minutes and perfect for fall!
Ingredients
1 large apple, cored and sliced into thin wedges
1 Tablespoon butter
1/2 cup brown sugar
1 teaspoon cornstarch
2 Tablespoons water
1/3 cup half & half
1/8 teaspoon kosher salt
1 Tablespoon butter
1/2 teaspoon vanilla
1 Tablespoon chopped peanuts
Instructions
Heat 1 Tablespoon butter in a small skillet over medium heat.
Add sliced apples and saute 5 minutes or until apples soften and begin to brown. Remove from heat.
Meanwhile, in a small saucepan, combine brown sugar, cornstarch, water, half & half, and kosher salt.
Cook, stirring, over medium-high heat until mixture begins to bubble and thicken.
Cook 2-3 minutes more, until mixture is a rich caramel color. Remove from heat.
Stir in 1 Tablespoon butter and 1/2 teaspoon vanilla.
Pour over apples and top with chopped peanuts.
Nutrition Information:
Yield:

2
Serving Size:

1 grams
Amount Per Serving:
Calories:

417
Total Fat:

18g
Saturated Fat:

10g
Trans Fat:

1g
Unsaturated Fat:

7g
Cholesterol:

45mg
Sodium:

225mg
Carbohydrates:

64g
Fiber:

3g
Sugar:

58g
Protein:

3g