Fresh Corn Salsa – made with just 7 simple ingredients and perfect for dipping, topping, or eating by the spoonful!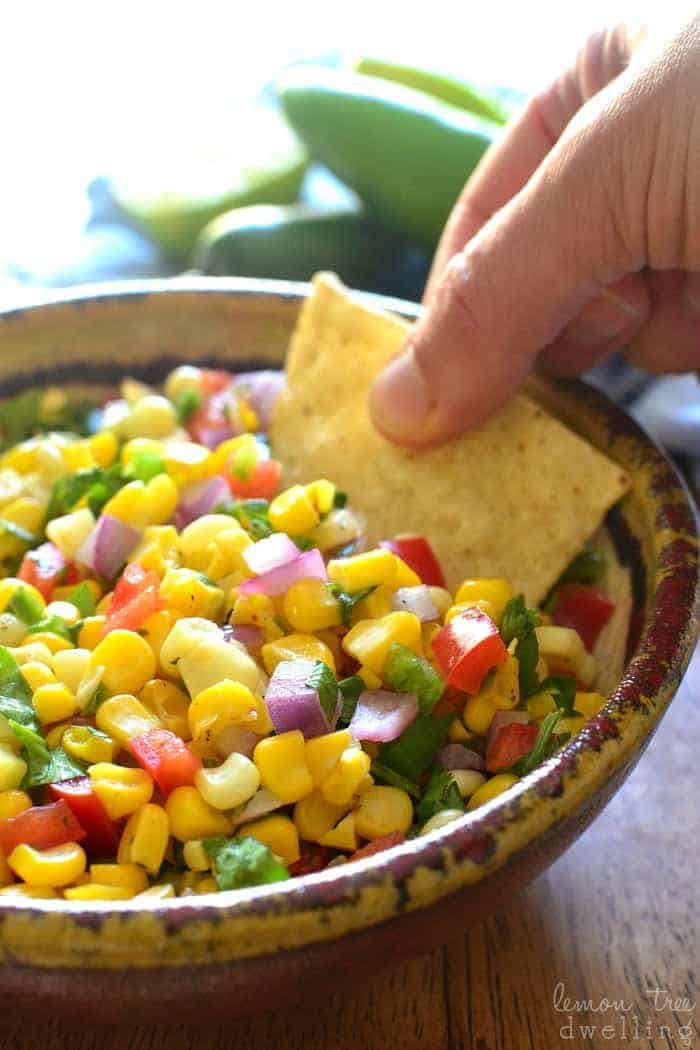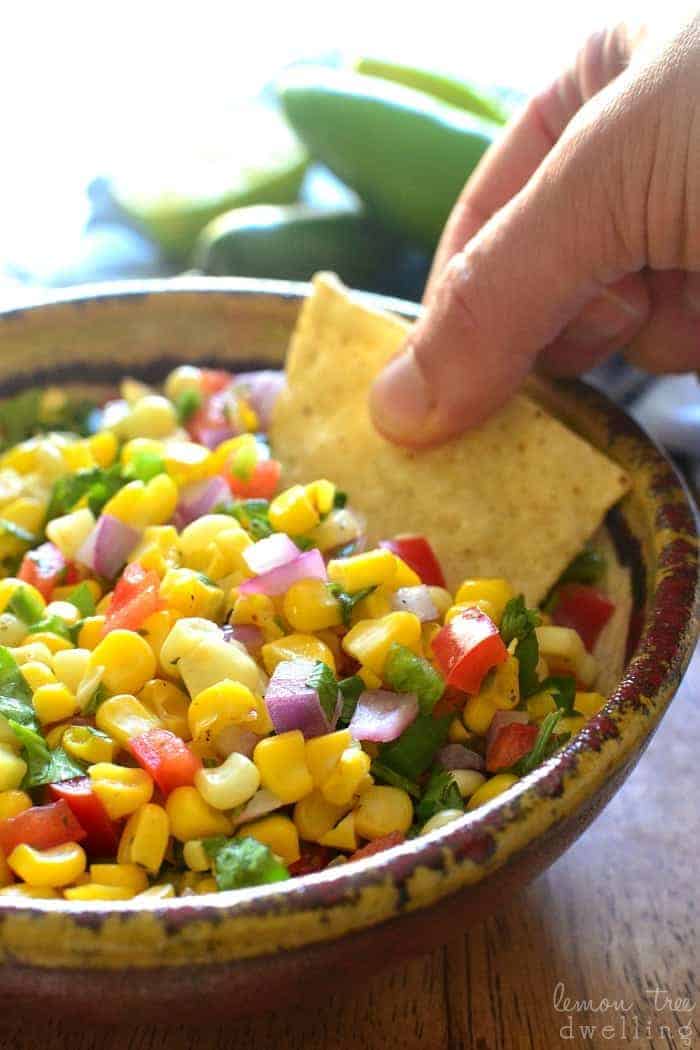 Can we talk for a minute about girls and drama? Because my life is full of both! And I don't see that ending any time soon. No…unfortunately…the girls are just getting warmed up. And the drama is coming right along with them!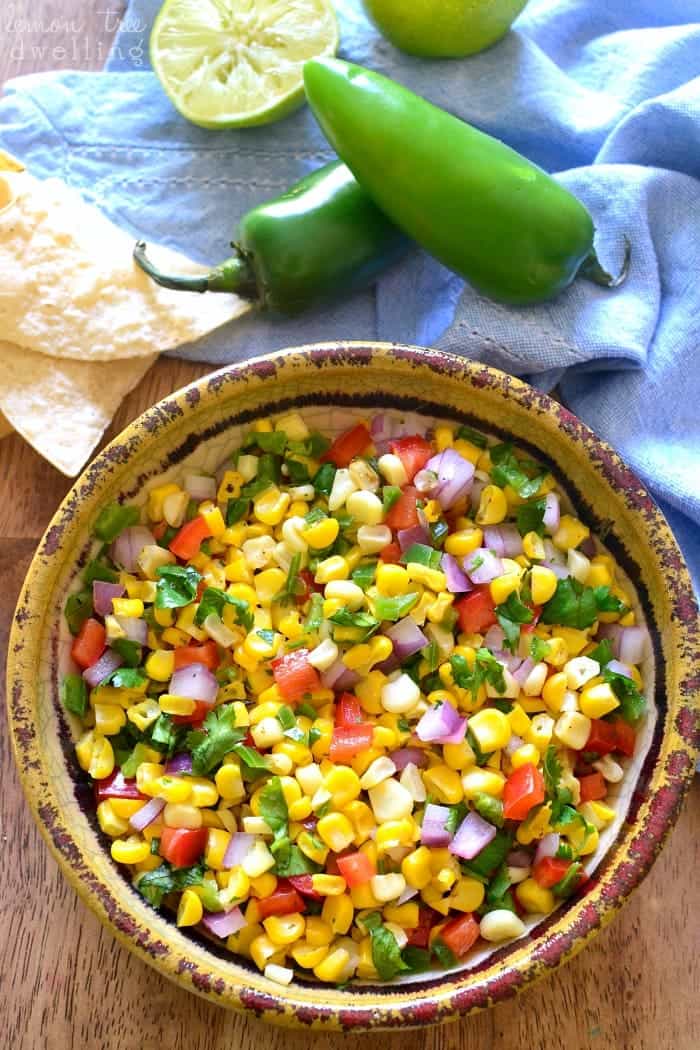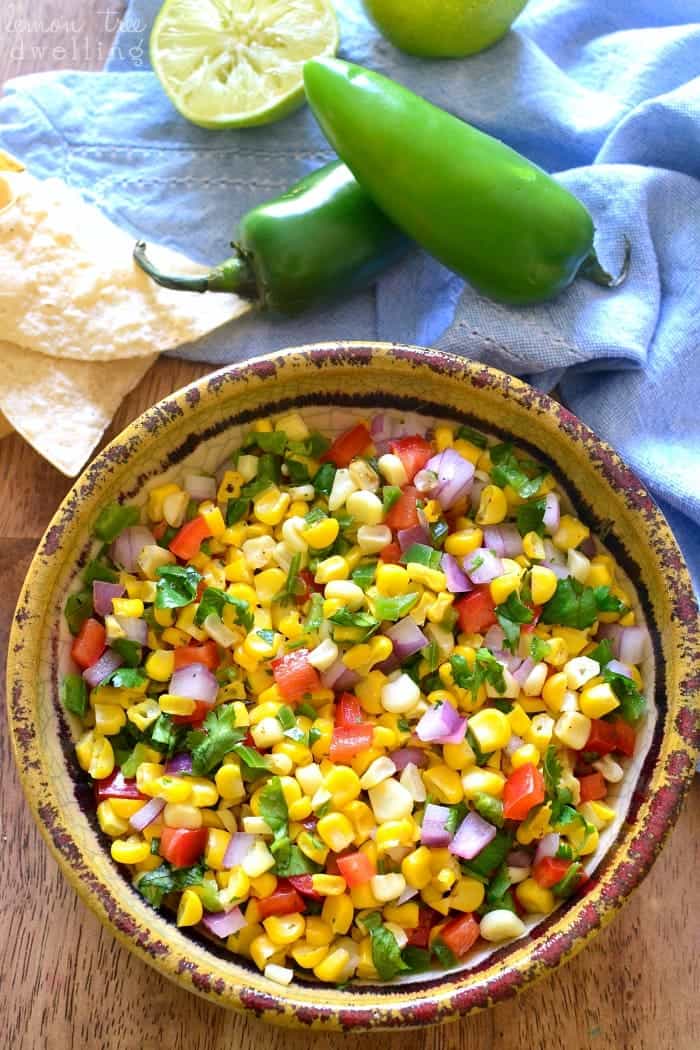 A good example: Just last night. Our house. After dinner. Greta had a friend over and was, for one reason or another, not really playing with her. So the friend asked Ellia to play with her instead. And just like that….DRAMA!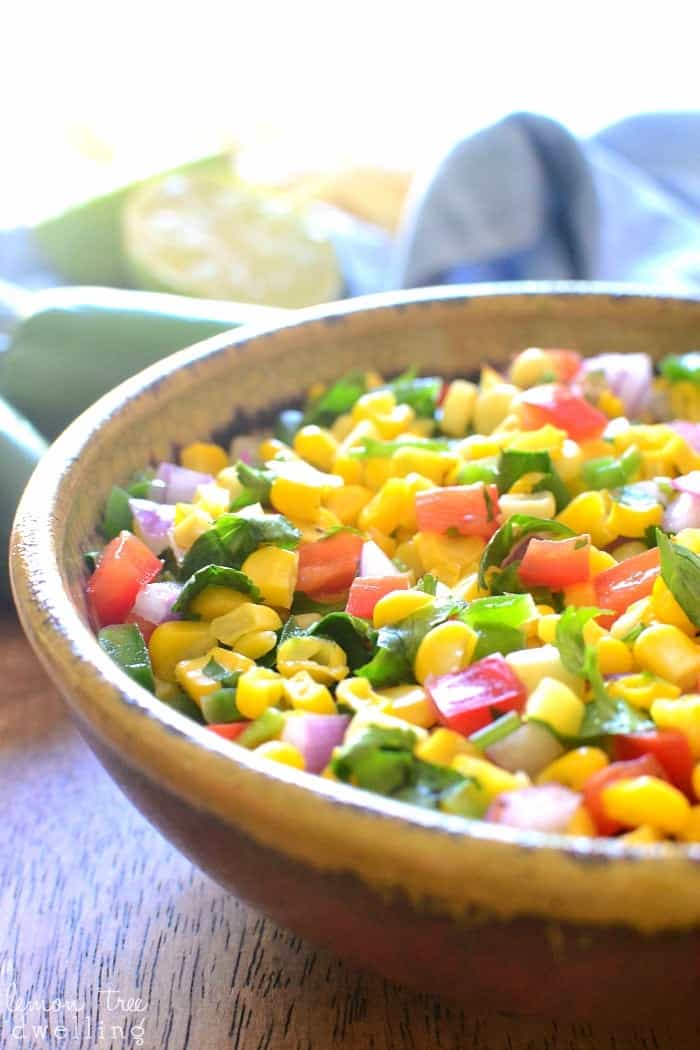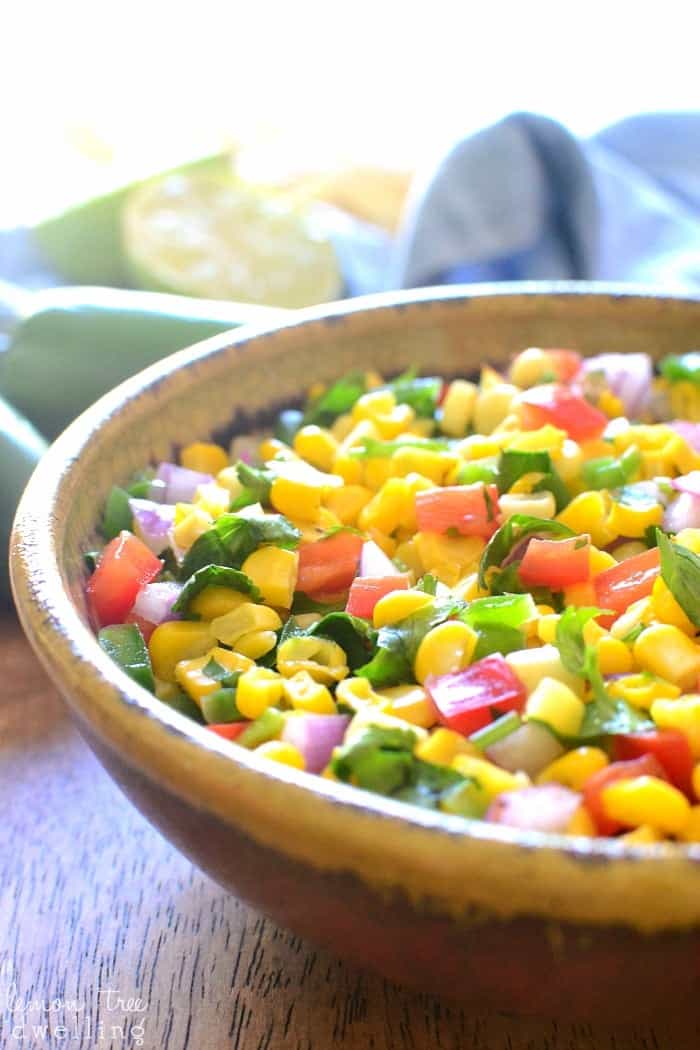 Because then Greta was convinced that her friend actually wanted to play with Ellia…actually preferred to play with Ellia…instead of with her. The poor friend. She just couldn't win! I tried to tell Greta that I didn't blame her friend….that I would have done the same thing if I were her. But Greta was NOT having it. Sometimes I feel like girls just LIKE drama!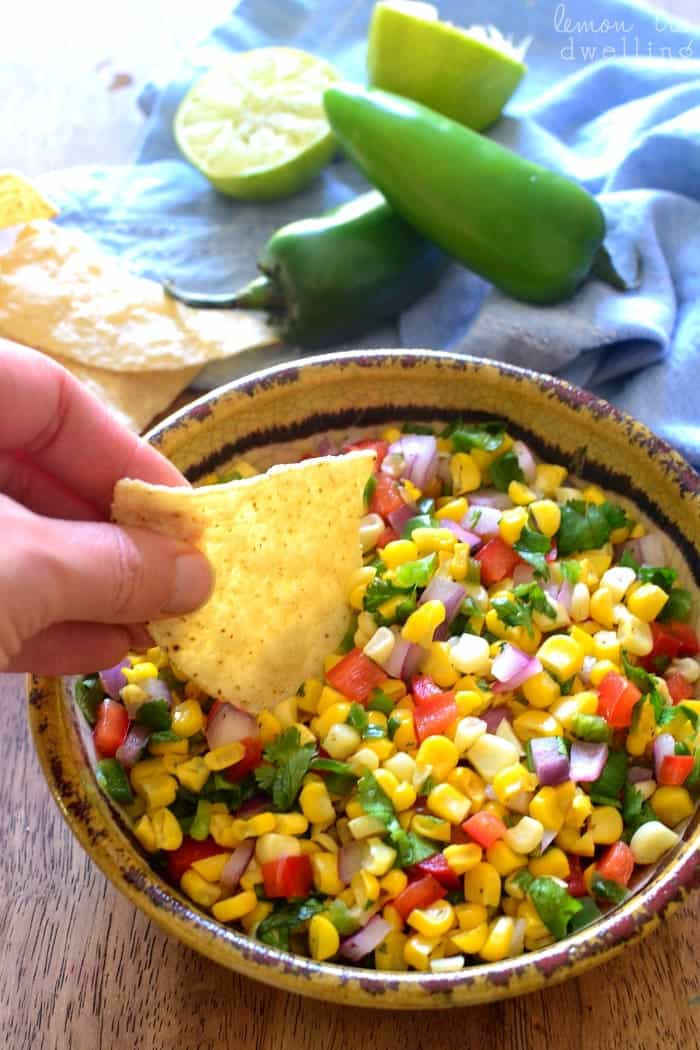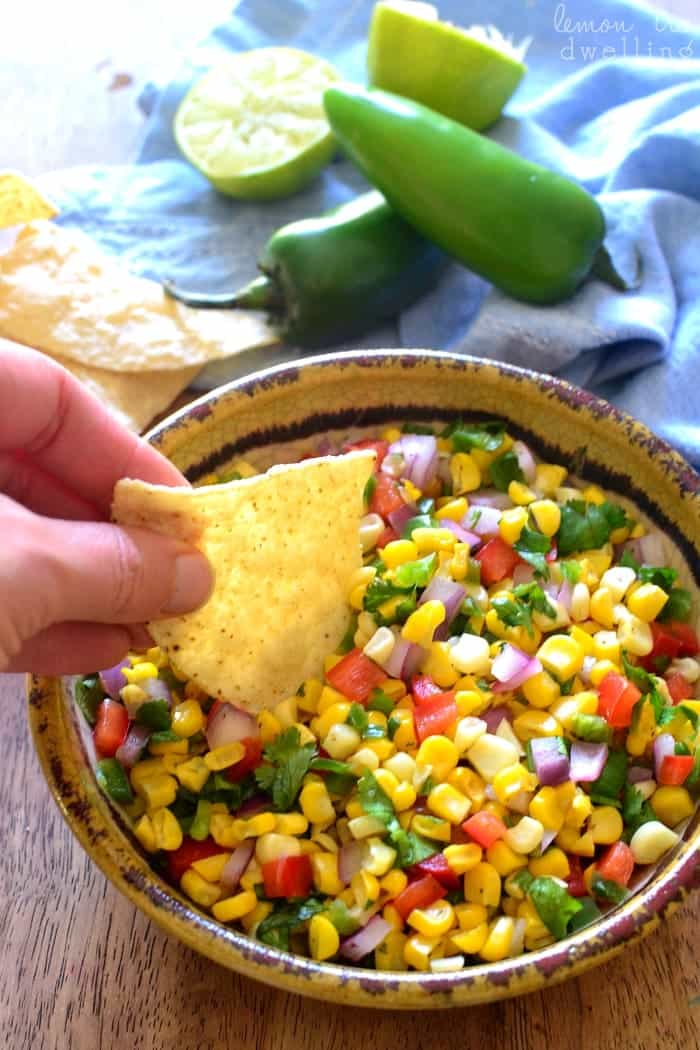 Which might be why I'm so attracted to simple recipes like this fresh corn salsa. Because it's drama-free!!! Just veggies, herbs, lime juice, and salt. Simple. Straight forward. Delicious. On everything! I don't know about you, but my life could use a little less drama. And I'll take it anywhere I can get it!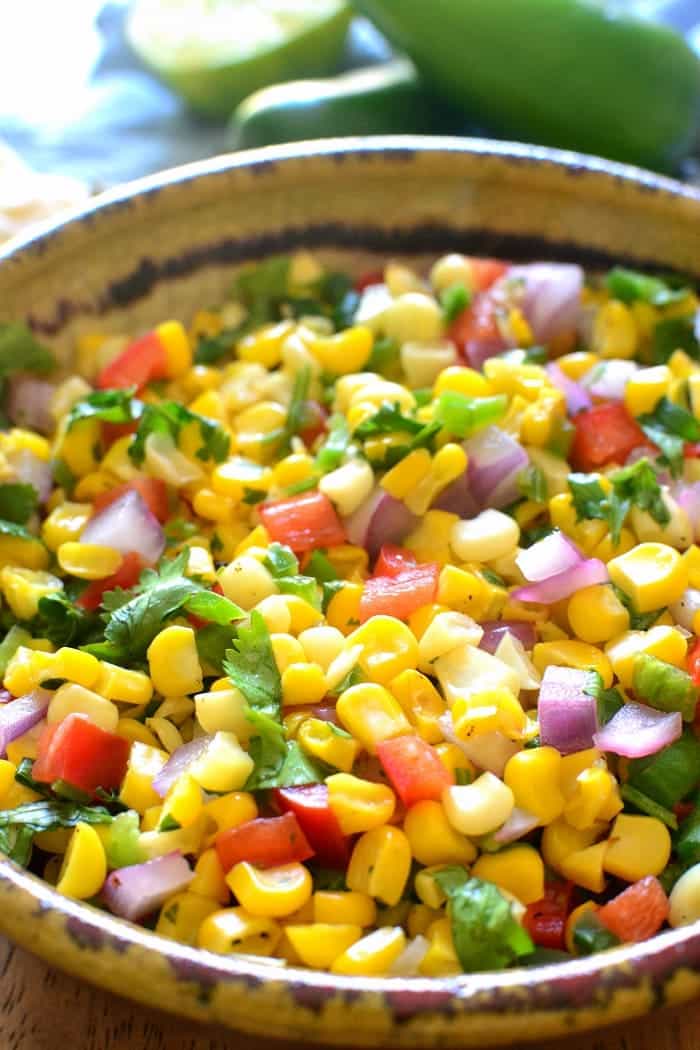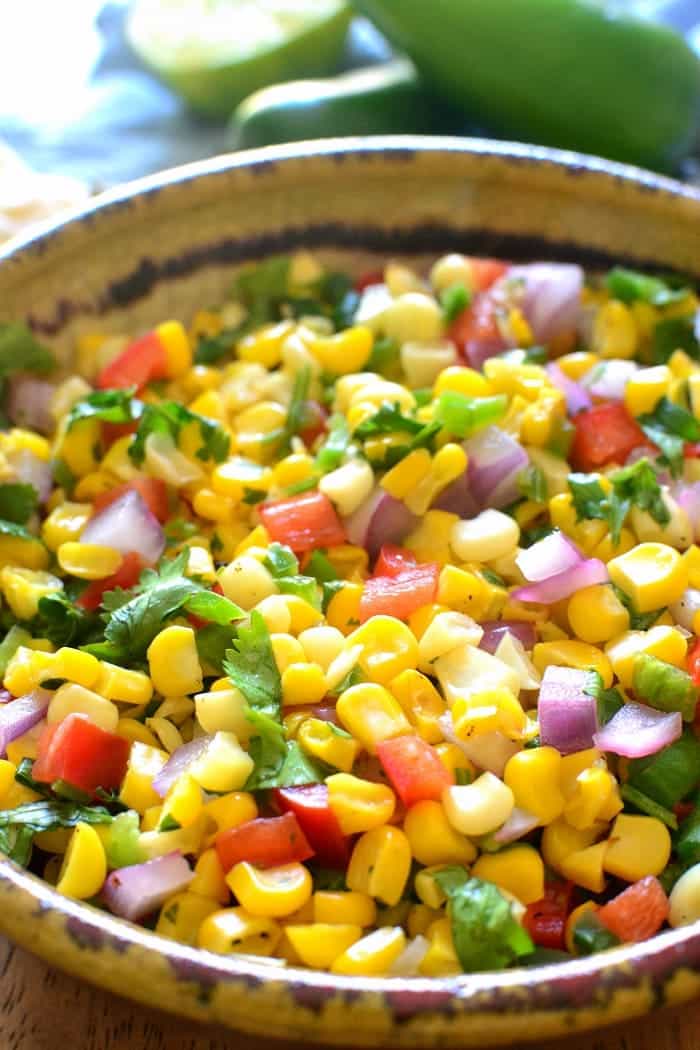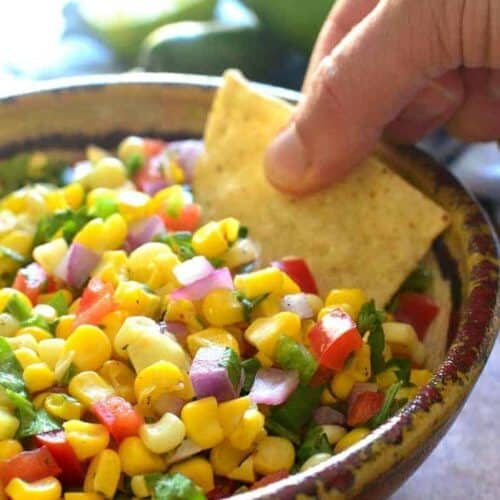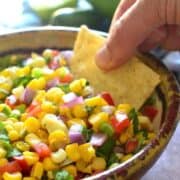 Fresh Corn Salsa
Ingredients
2

c.

corn kernels

fresh or frozen

1/2

c.

purple onion

diced

1/2

c.

red pepper

diced

1-2

jalapeños

seeded and minced

1/2

c.

cilantro

chopped

4

tsp.

lime juice

1

tsp.

kosher salt
Instructions
Saute corn over medium-high heat until kernels begin to char. Set aside to cool.

In a medium bowl, combine onion, red pepper, jalapeno, cilantro, lime juice, and salt.

Add sautéed corn and stir to combine.