Jalapeno Corn Dip is loaded with fresh peppers, onions, cilantro, and cheese for a spicy Mexican dip. This colorful veggie dip is a perfectly refreshing alternative to plain old chips and salsa!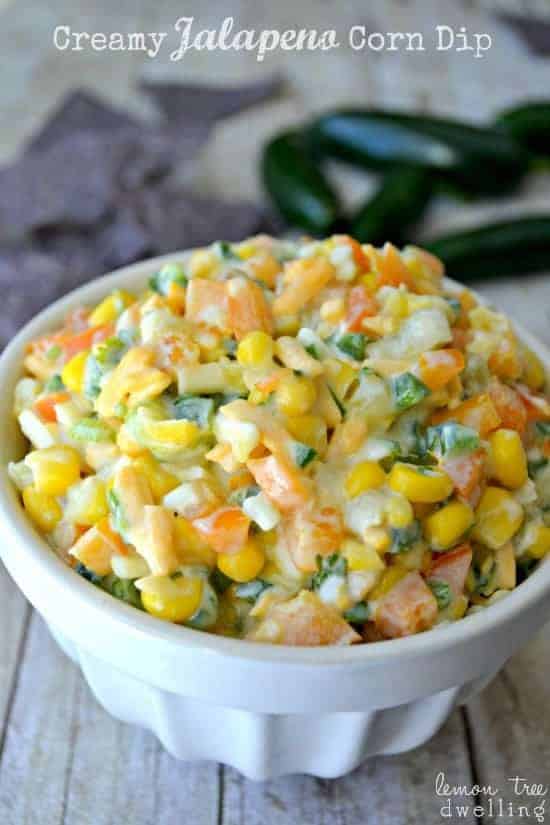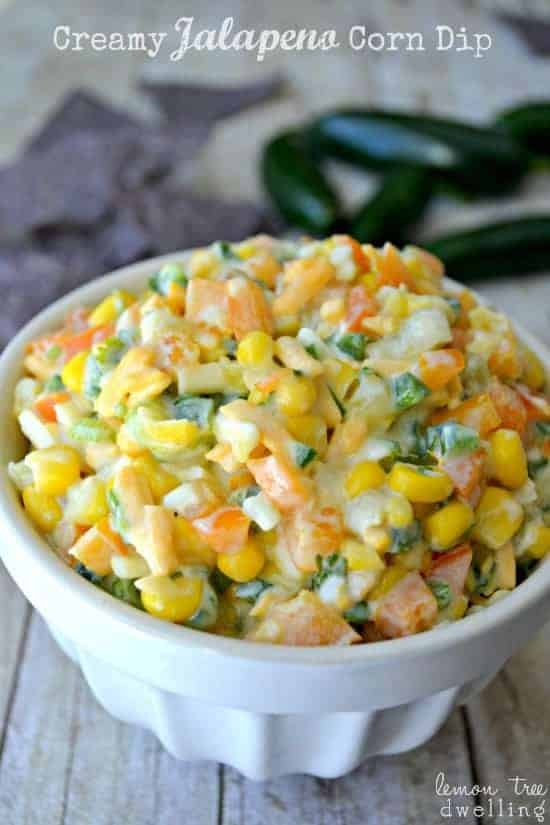 As you may have noticed, Lemon Tree Dwelling has a bit of a new look! Yes…..I made the long overdue switch from Blogger to WordPress, and with it, I made a commitment to lots and lots of extra time spent editing and tweaking and getting everything just right!! I'm not gonna lie…..I have definitely shed tears over the transfer. Not because of anything specific, just a million little things that make me feel like I have no idea what I'm doing! (Or like I'd need 48 hours in a day to get it all done!)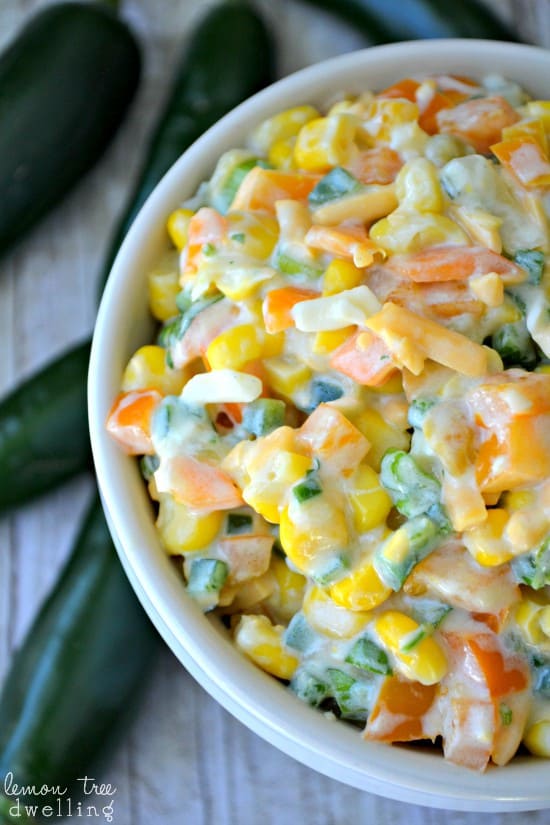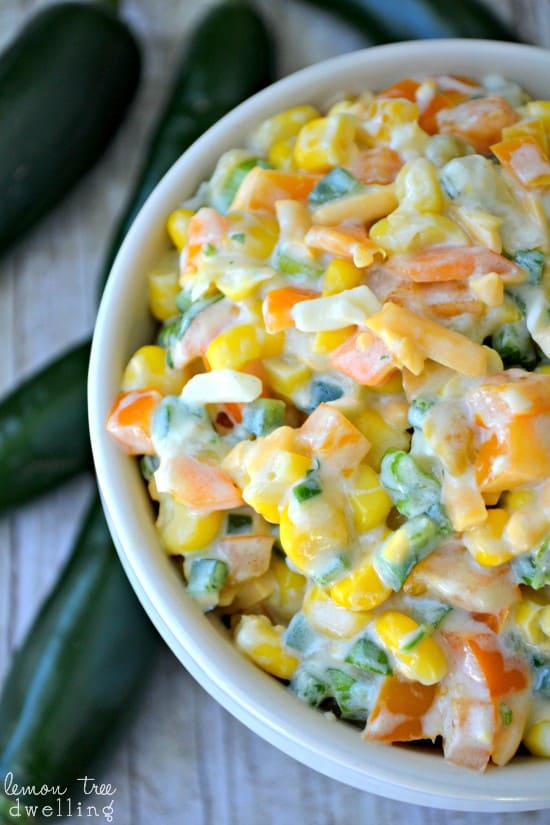 It makes me wonder why I didn't just start with WordPress back in the beginning…..but to be honest, when I started blogging, I never thought it would grow into anything more than a fun little hobby! I didn't realize how I'd get sucked into photography and social media and coming up with my own new recipes. How I'd start planning meals around whether or not I'd be able to photograph them before we ate them. How I'd develop such a love for mantel decor and cute little crafts and….of course….no bake treats!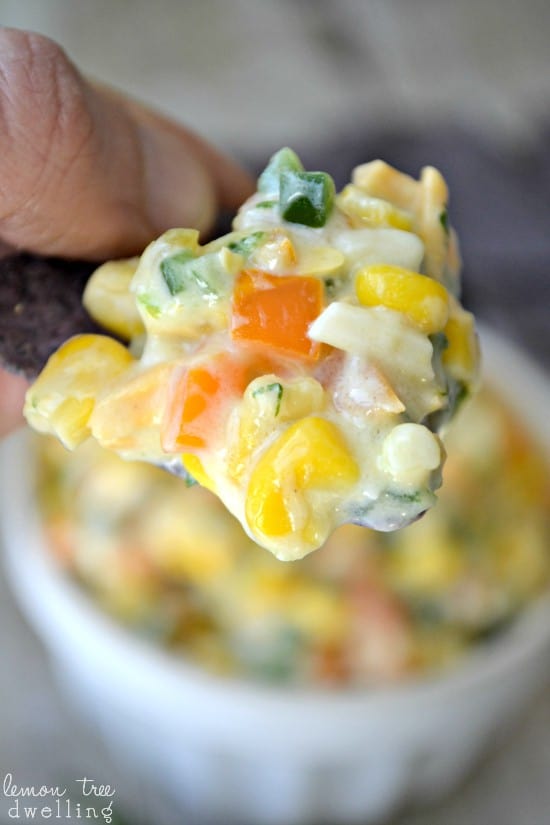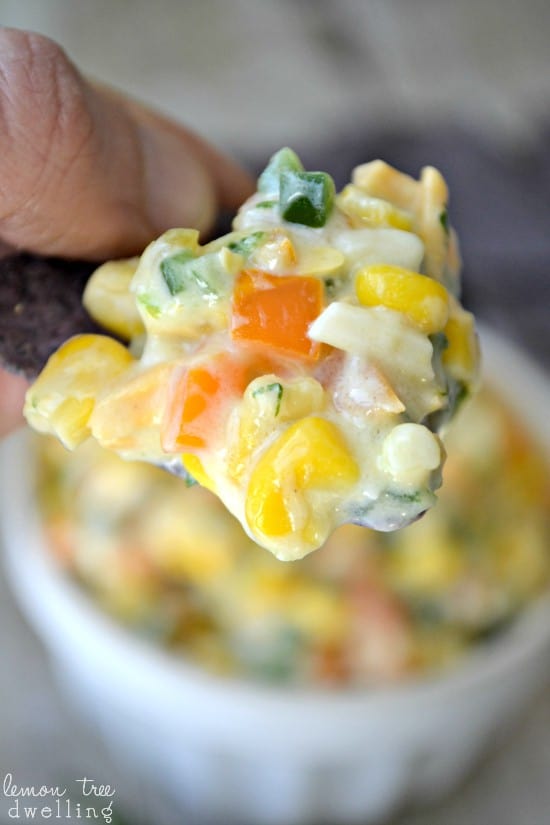 Aside from all the specifics, though, I don't think I realized just how much blogging would do for me as an individual. What a sense of pride or accomplishment it would give me. How many great new people I would meet. Or how much I needed it! When I started blogging, I was 2 years into being a stay-at-home mom….and I really needed something. So I guess what I'm saying, in a round about sort of way, is that all the extra time I'm spending on getting everything just right is worth it! (Or at least I'm going to keep telling myself that…..!)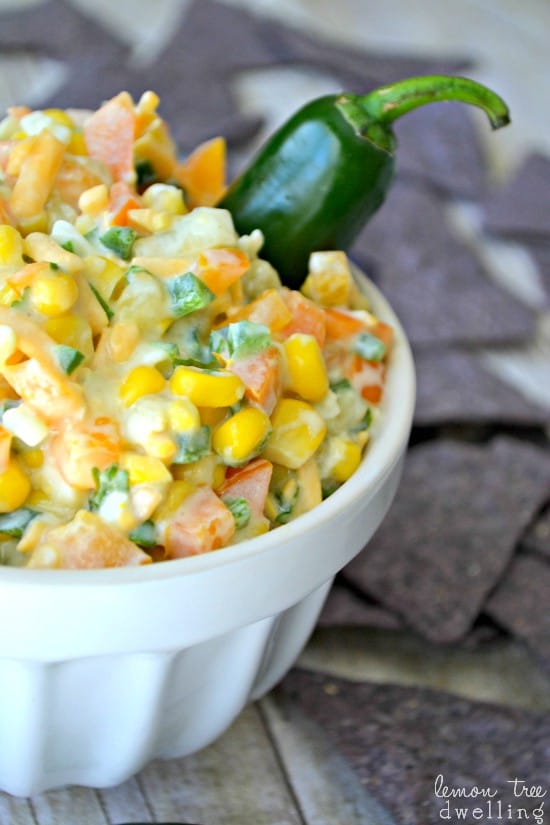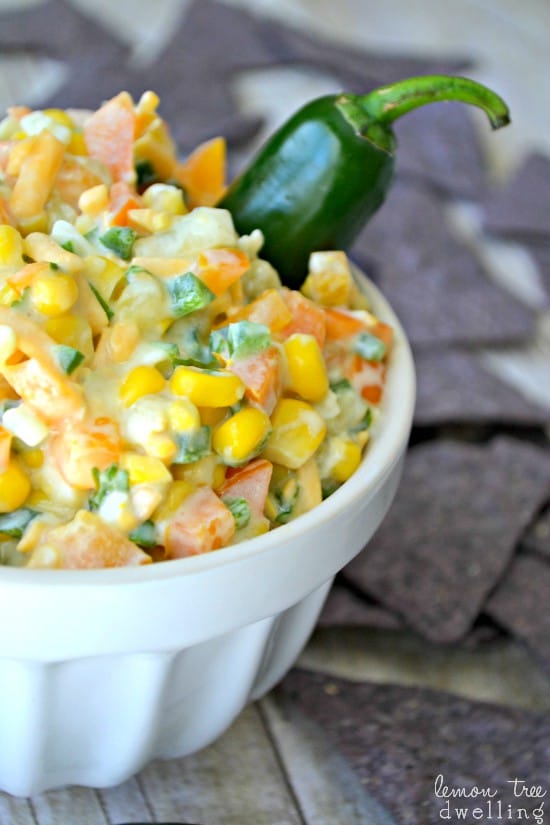 Creamy Jalapeno Dip
The good news (or bad…depending on how you look at it) is that, as a food blogger, there are always plenty of treats and snacks around the house. Which comes in especially handy during stressful times, or late night work sessions, or WordPress transfers! This Creamy Jalapeno Dip is one of my favorites. It is creamy but not heavy…and with all the veggies, it's definitely a lighter alternative to what I COULD be eating! It's perfect, not only for late nights, but for parties and get-togethers, too. (Not that I have any time for those right now…..!)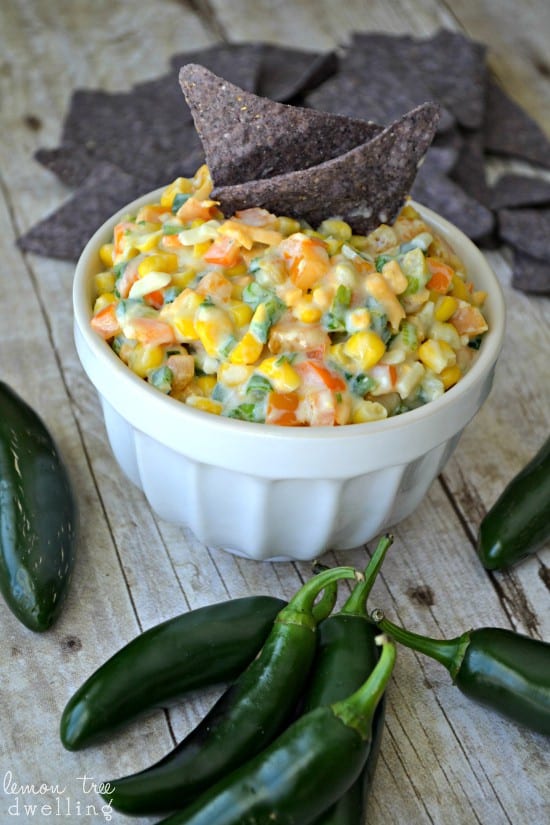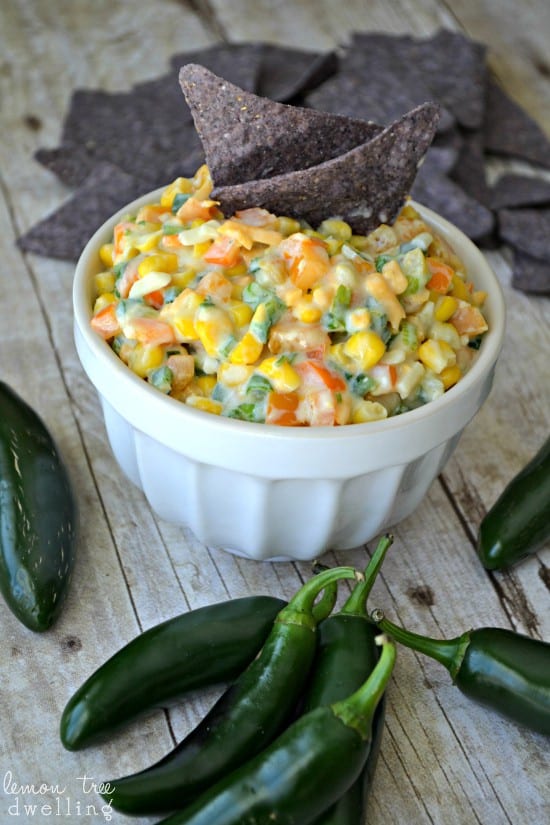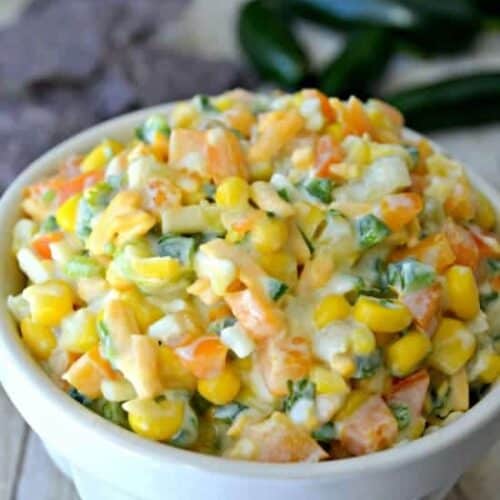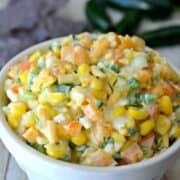 Jalapeno Corn Dip
Ingredients
2

c.

sweet corn from the cob OR 1

15 oz. can sweet corn, drained

1

bell pepper

diced (any color is fine!)

3

jalapeno peppers

seeded and finely diced

1

small can chopped green chiles

1

c.

shredded colby jack cheese blend

1/4

c.

sour cream

2

Tbsp.

mayo

2

Tbsp.

chopped cilantro

2

green onions

sliced

squirt of lime juice
Instructions
Place all ingredients in a medium mixing bowl.

Stir to combine.
Looking for more more delicious dip recipes??