This Crustless Quiche Lorraine is a delicious twist on a classic recipe. This crustless quiche is loaded with bacon, eggs, Swiss cheese, and cream. Perfect for Easter brunch or any family gathering that will please all your guests.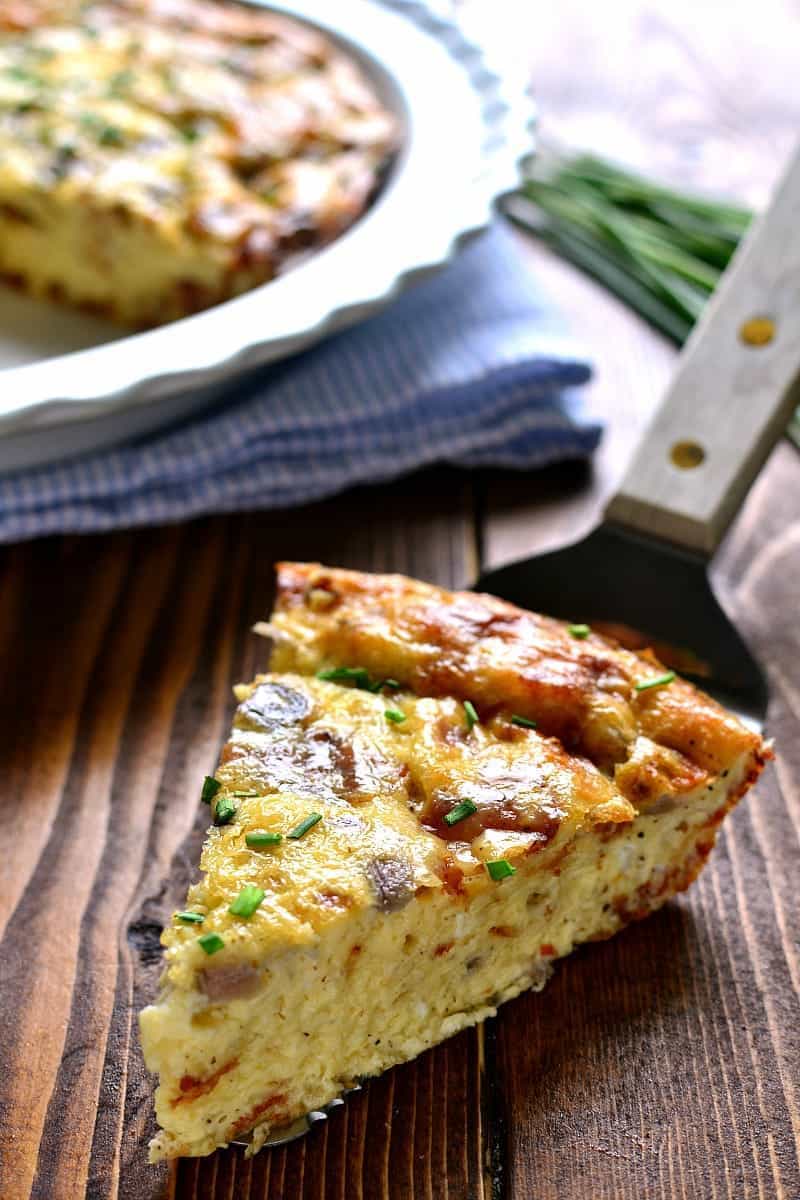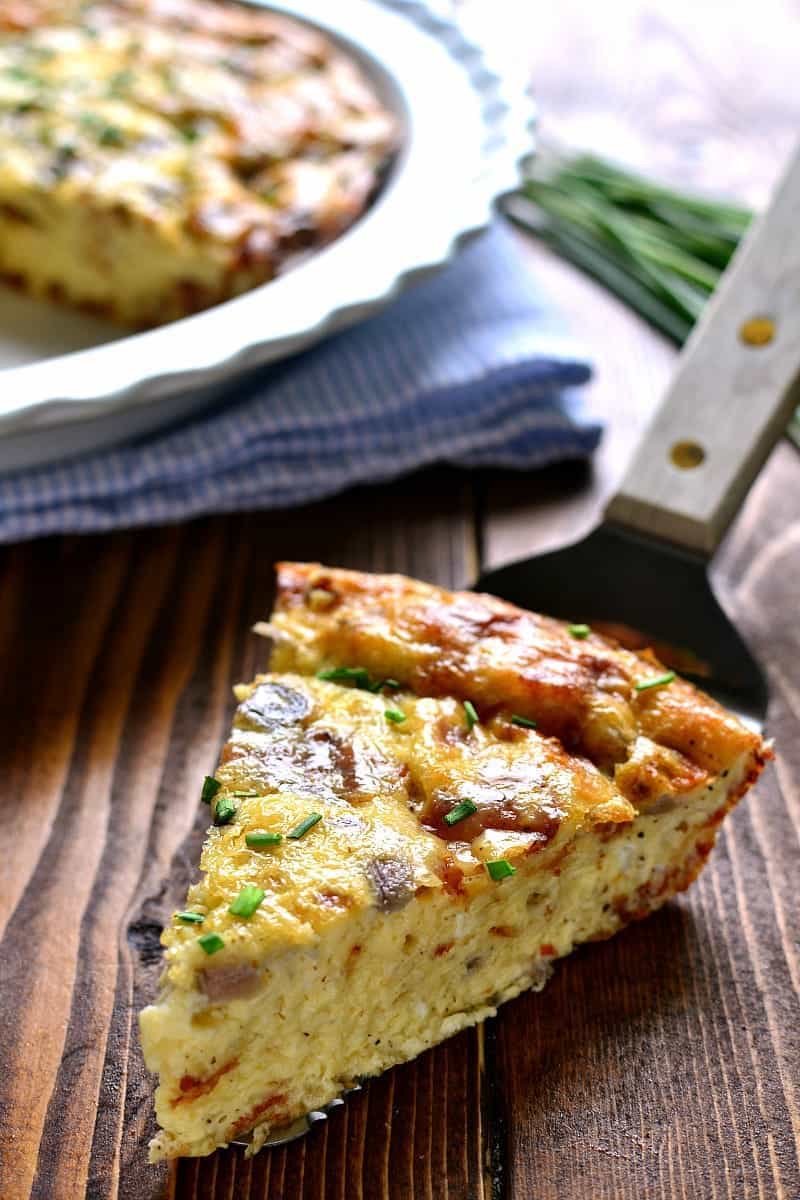 In a perfect world, I think I'd brunch every single day. Seriously, it's my favorite meal. Ever. And why wouldn't it be? Not only is it always HUGE….and filled with amazing variety….but you get to eat it in the morning instead of having to wait until dinner! Definitely my kind of meal!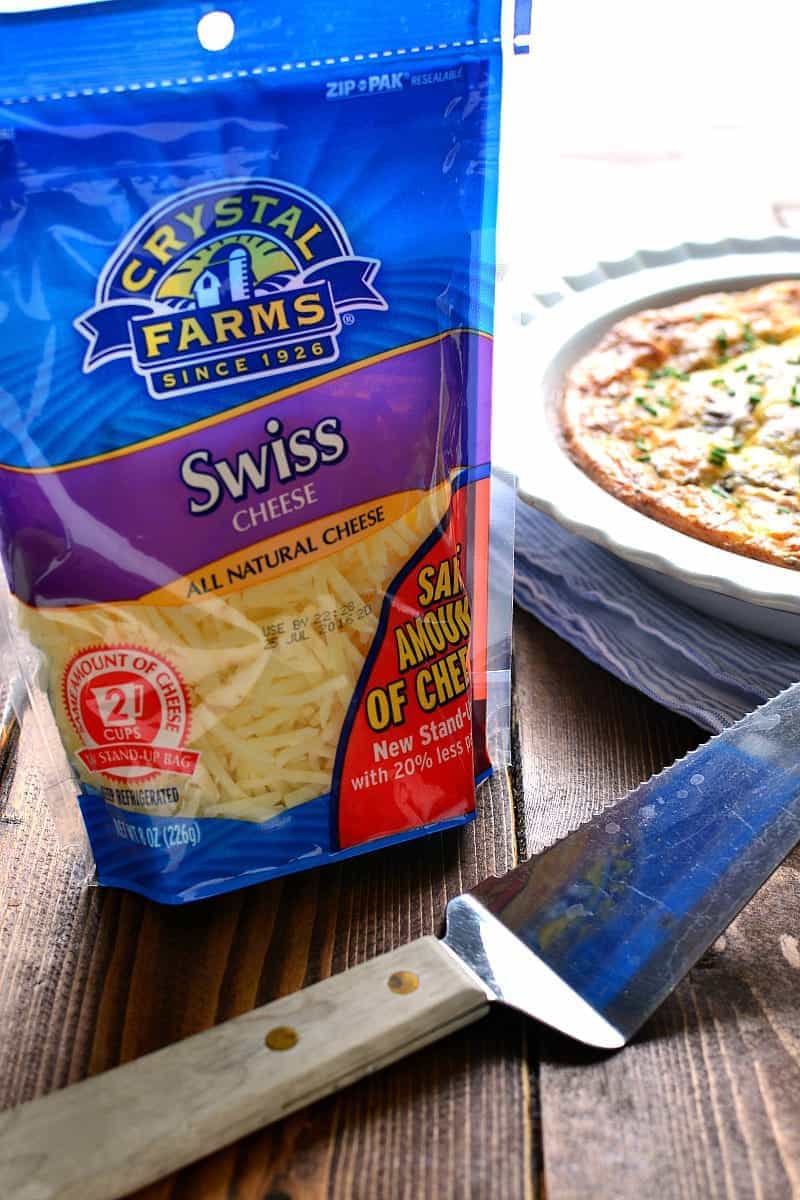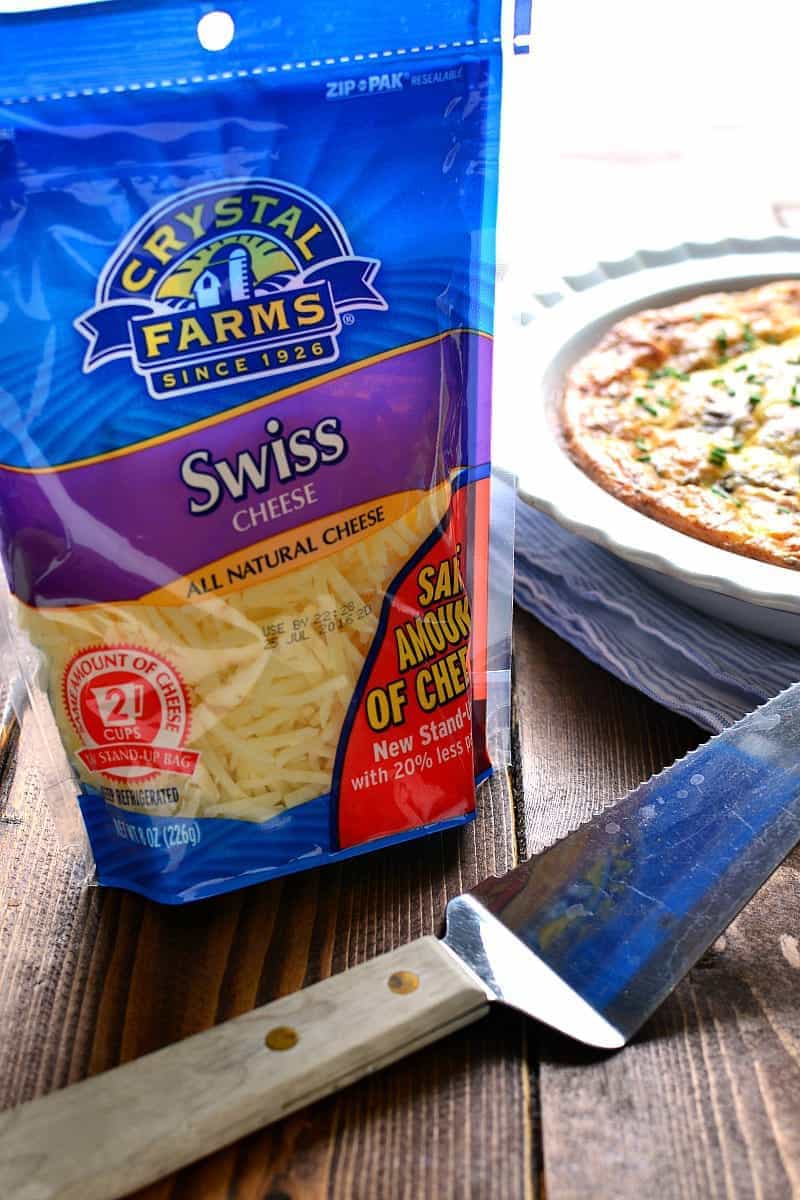 There's also something about it that brings back good memories. Growing up, it's the meal we had following baptisms and first communions. The meal we made for my mom on Mother's Day. And even in adulthood, it's the one meal we've had standing plans for. We used to get together with my sister and brother in law every Sunday for – you guessed it – brunch! Because brunch is a meal that's meant to be eaten with the people you love.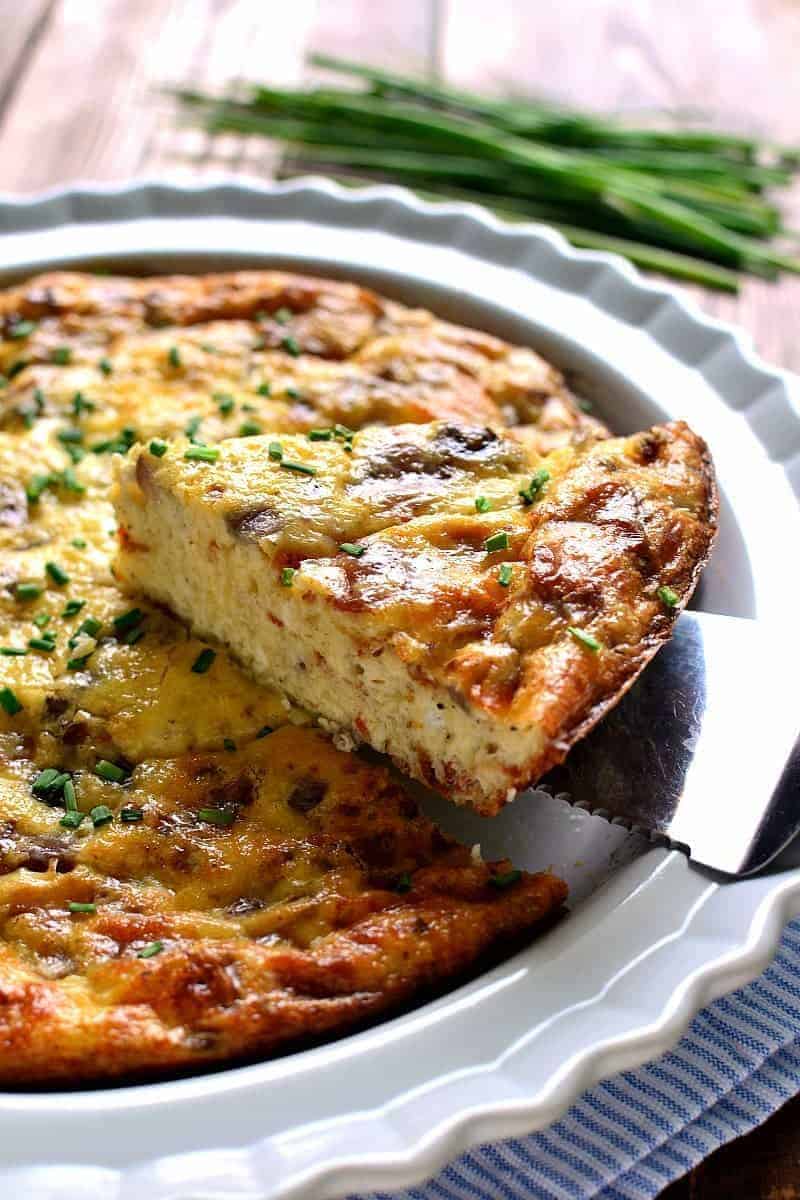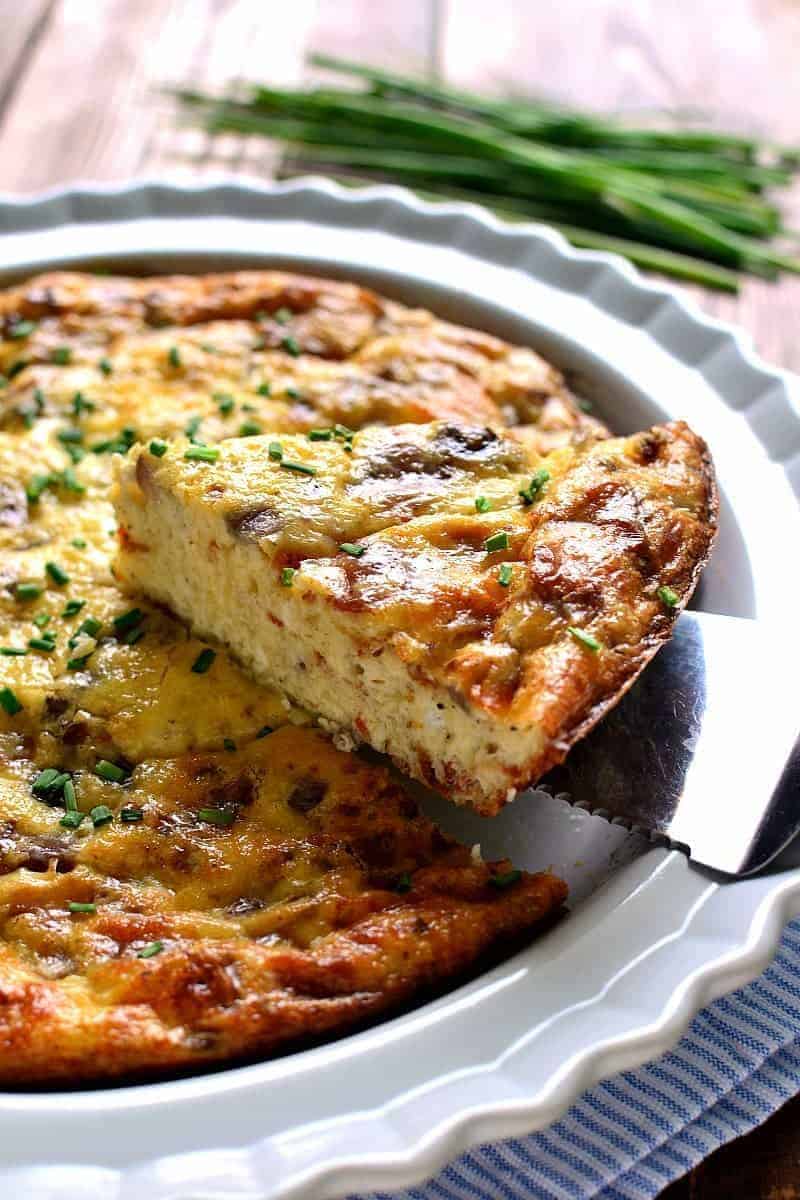 Crustless Quiche Lorraine- A brunch favorite
Which is exactly what makes it so perfect for Easter! This year we'll be having Easter brunch at my parents' house, and I can't wait to take one (or three) of these Crustless Quiche Lorraines to share! If you've never had Quiche Lorraine, it's a classic quiche recipe that's baked inside a flaky, buttery crust. But I've never understood the need for crust, especially since every brunch I've ever been to has been loaded with delicious pastries and muffins and other assorted goodies. So I decided to cut the crust right out….and it's the best decision I ever made.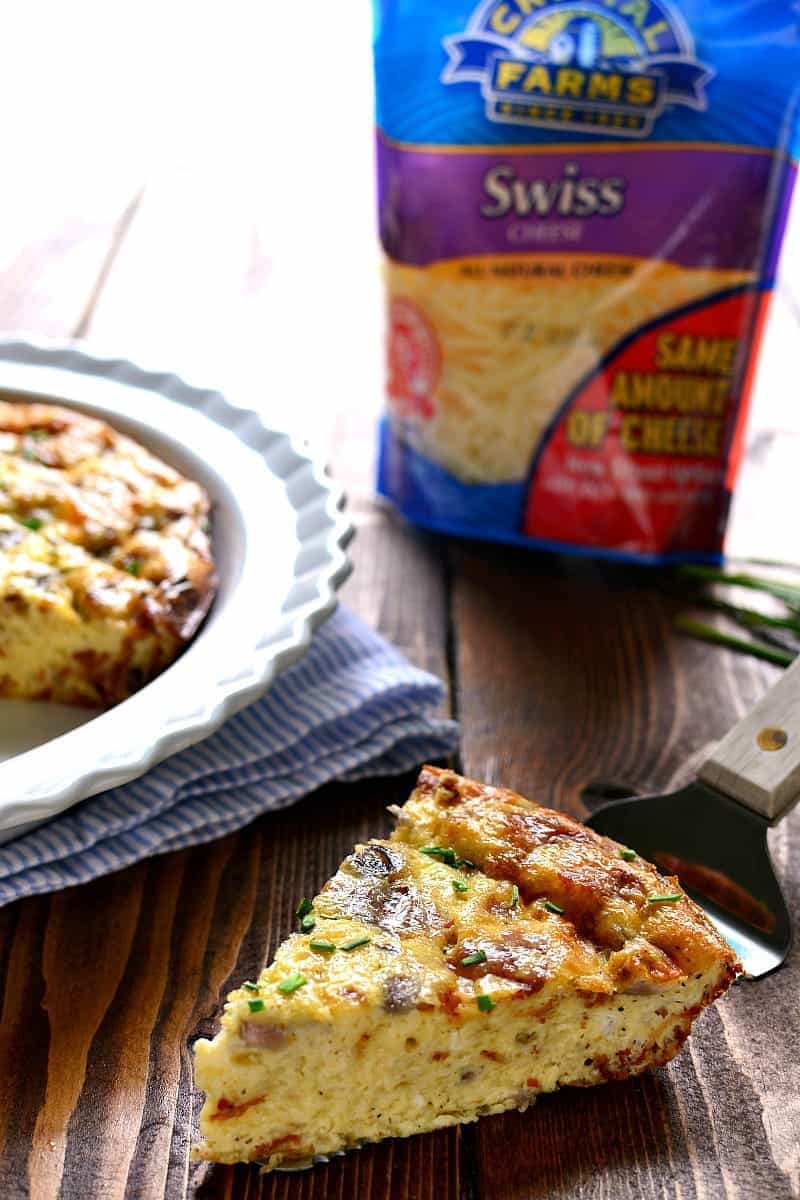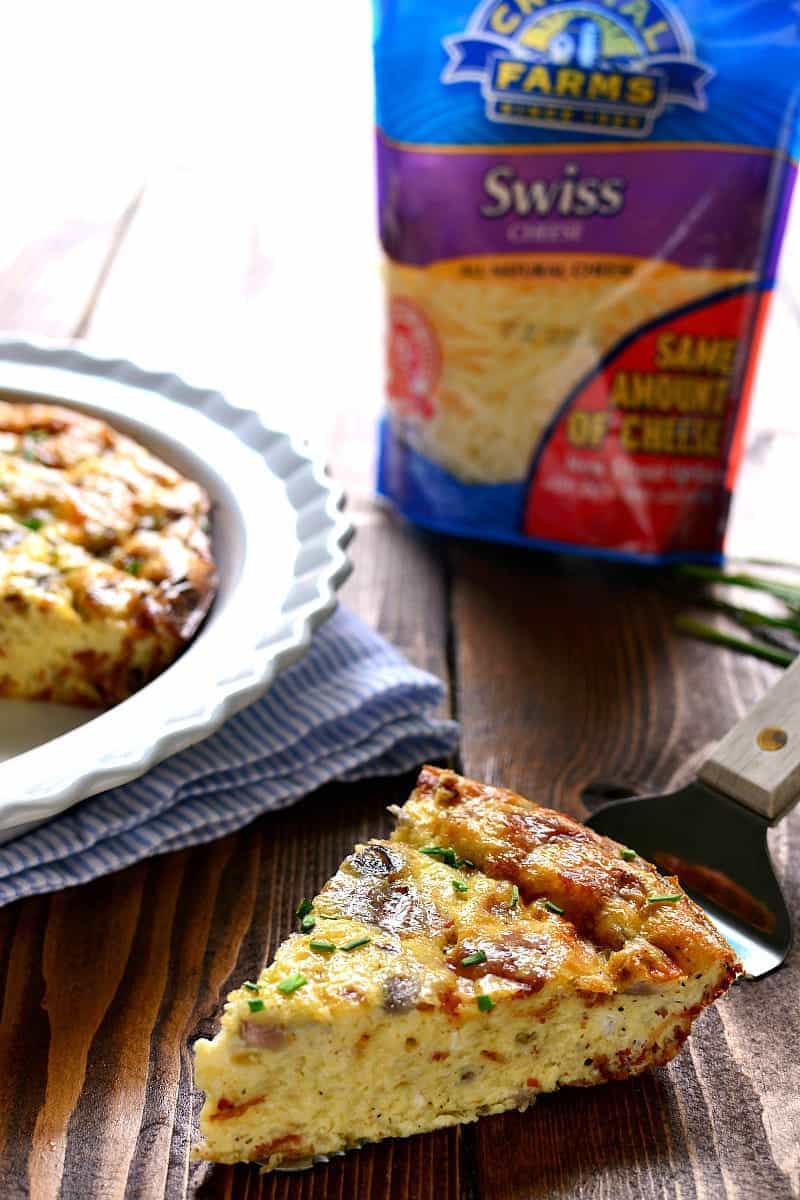 This quiche is loaded with the delicious flavors of eggs, bacon, and Swiss cheese. A classic combo that's ALWAYS delicious.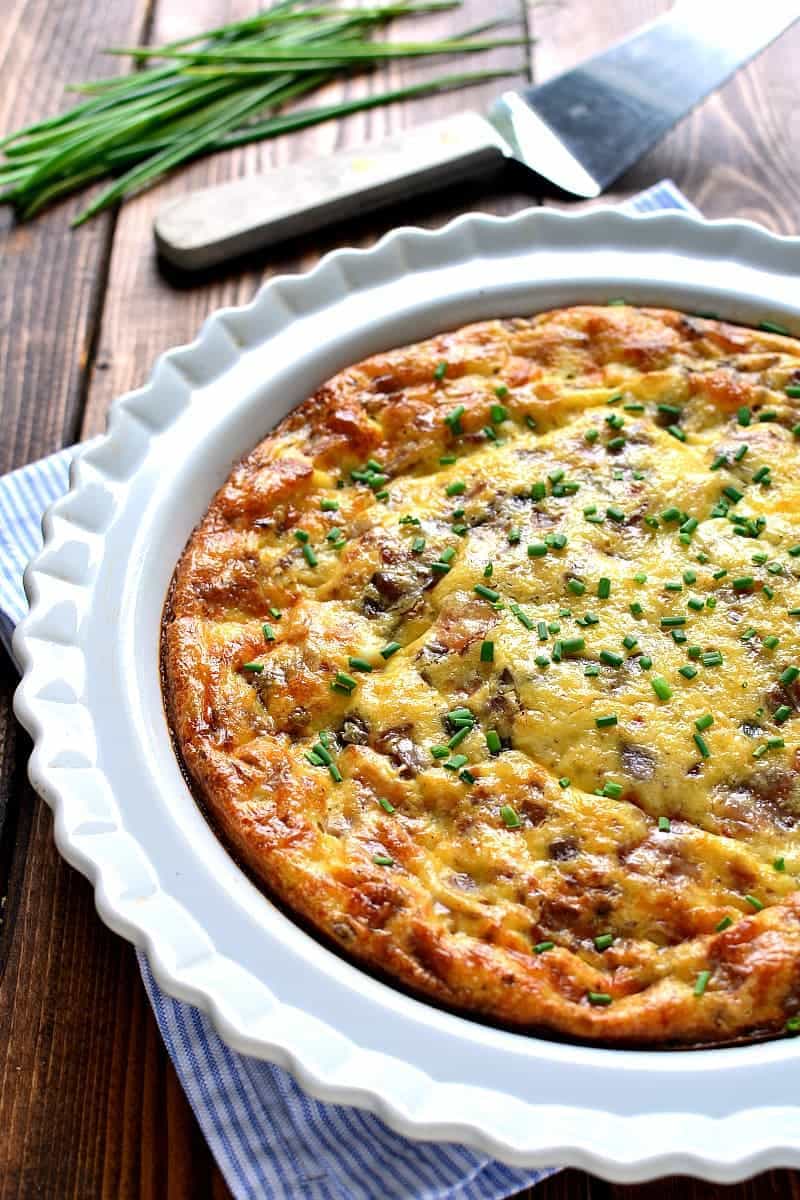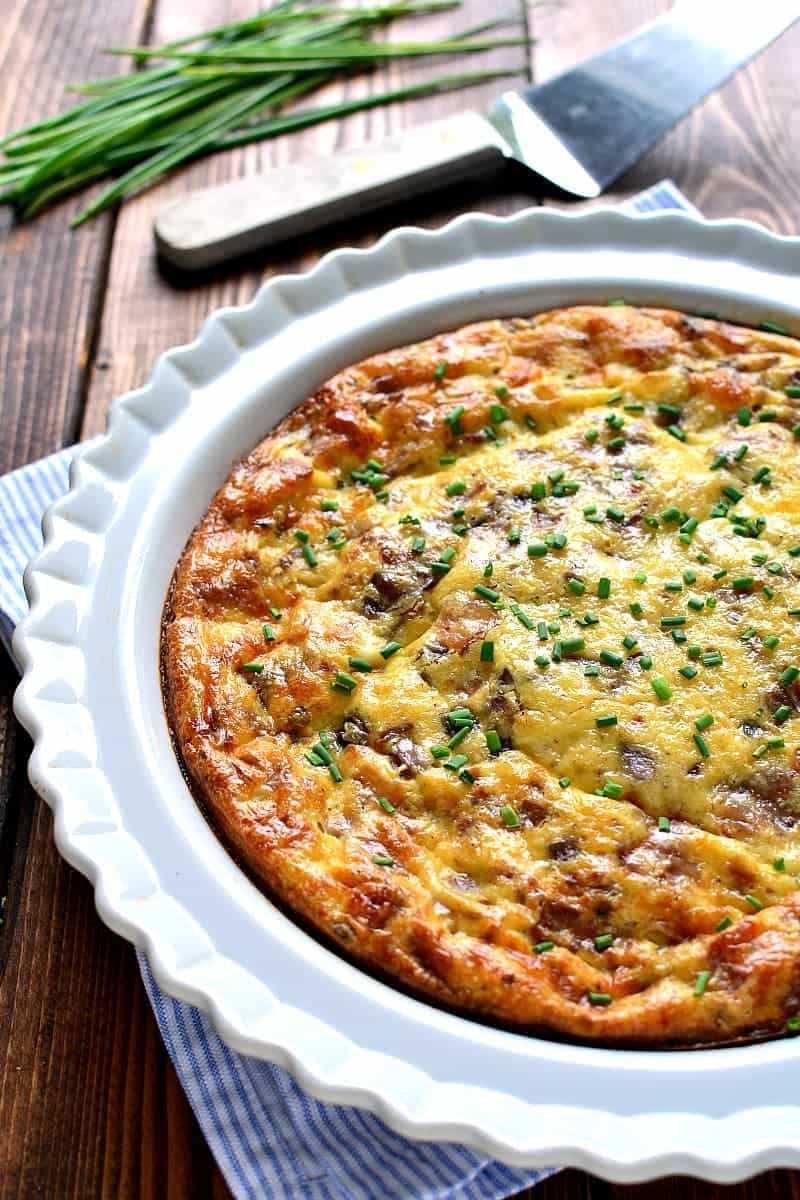 So tell me – what are your plans for Easter? And what type of cheesy goodness do you plan to cook up?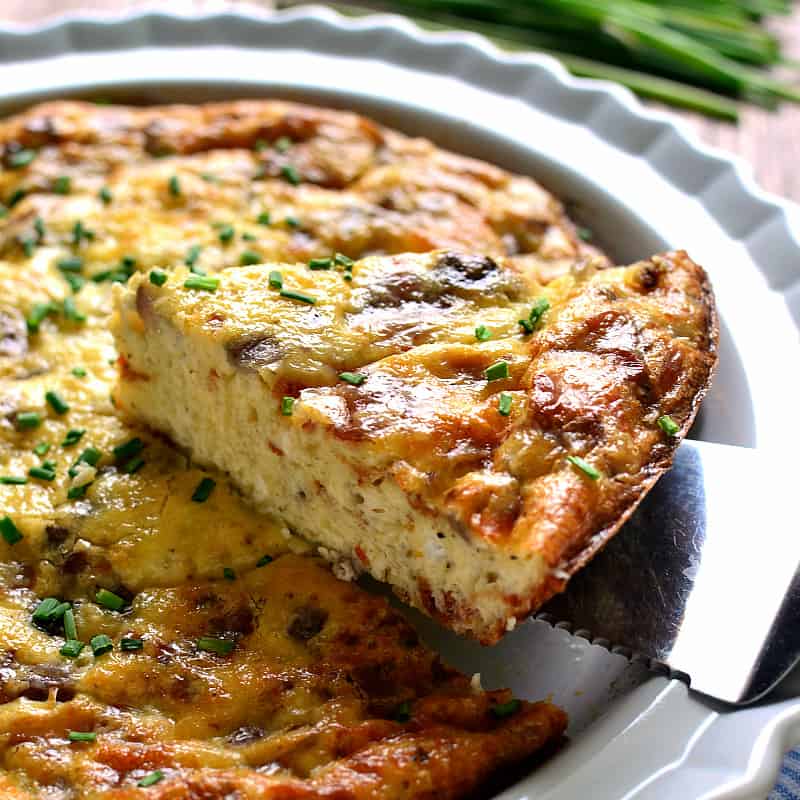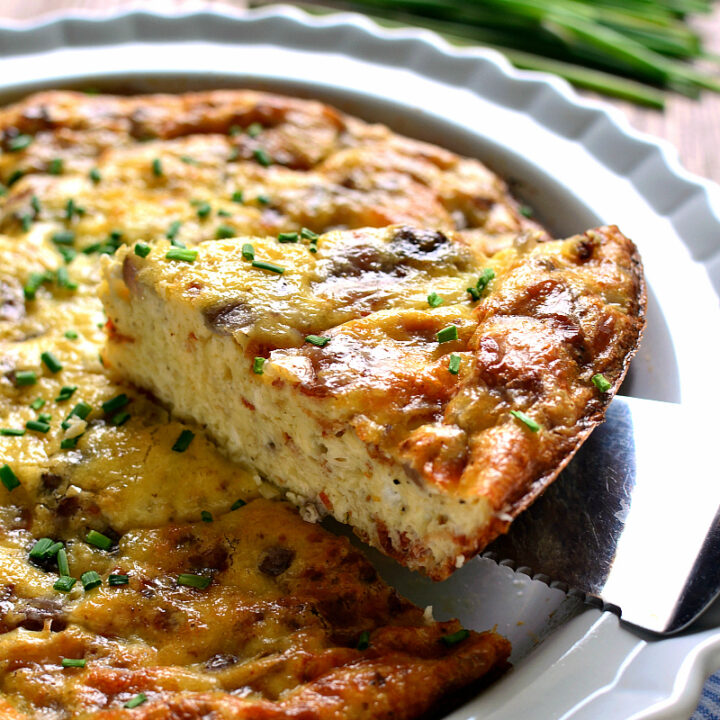 Crustless Quiche Lorraine
This Crustless Quiche Lorraine is a delicious twist on a classic recipe. Loaded with bacon, eggs, cream, and Crystal Farms Swiss Cheese, it has so much flavor you'll never even miss the crust! Perfect for Easter brunch or anytime you want an impressive, easy, and delicious breakfast!
Ingredients
12 ounces bacon, cooked and crumbled
1/2 cup chopped onion
1 Tablespoon olive oil
5 whole eggs
5 egg whites
1 cup heavy cream
2 Tablespoons all purpose flour
1 cup shredded Swiss cheese
½ teaspoon pepper
½ teaspoon salt
1 Tablespoon minced fresh chives
Instructions
Heat 1 Tablespoon olive oil in a medium skillet. Add onion and cook until tender; add cooked, crumbled bacon and heat through.
In a large mixing bowl, combine eggs, extra egg whites, cream, and flour and mix well.
Stir in salt, pepper, and cheese.
Add onion and bacon from skillet and stir to combine.
Pour into a greased 10 inch pie plate or similar sized baking dish.
Bake at 350 degrees for 45-55 minutes, until golden brown and puffed up.
Remove from oven; garnish with fresh minced chives.
*Quiche can be eaten warm, cold, or at room temperature.
Nutrition Information:
Yield:

10
Serving Size:

1 grams
Amount Per Serving:
Calories:

348
Total Fat:

27g
Saturated Fat:

12g
Trans Fat:

0g
Unsaturated Fat:

13g
Cholesterol:

164mg
Sodium:

756mg
Carbohydrates:

5g
Fiber:

0g
Sugar:

2g
Protein:

20g