Creamy Carrot Cake Dip made with cream cheese, powdered sugar, brown sugar, fresh grated carrots, and spices. All the flavors of carrot cake…in a dip!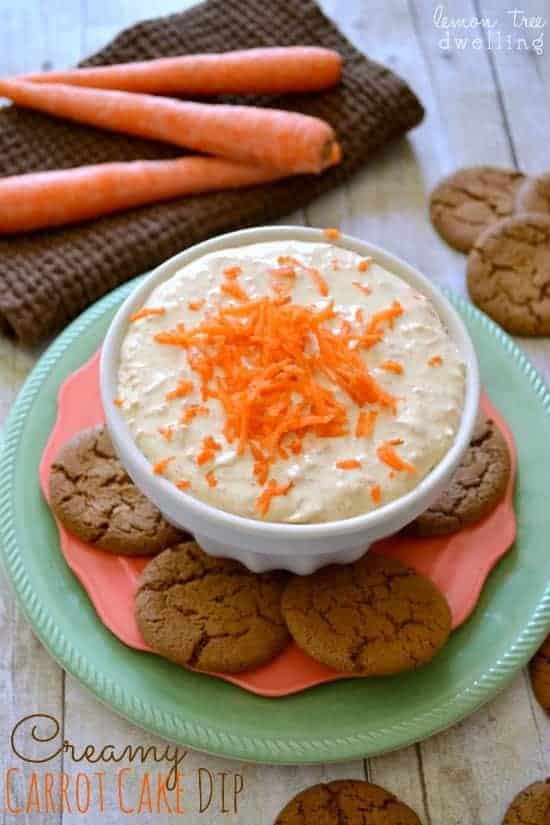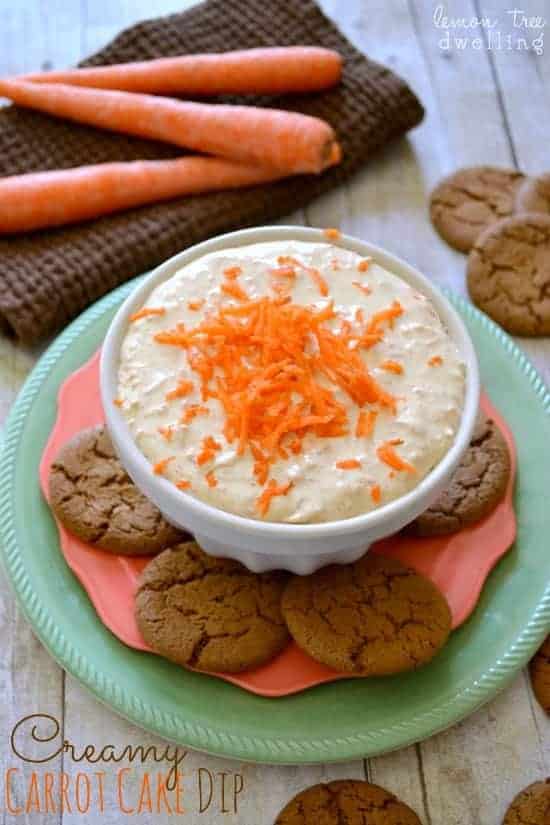 Well….we finished the nursery yesterday. Woo hoo! And it looks so cute! I am 35 weeks pregnant….which, for me, means at least 6 more weeks to go….so even though we still have some time left, the nursery was one thing that NEEDED to get done! Not only because my belly is getting big enough that putting bedding on a crib mattress is starting to feel impossible….but because finishing the nursery is just one thing on a mile long to-do list that we've been needing to tackle for a while now!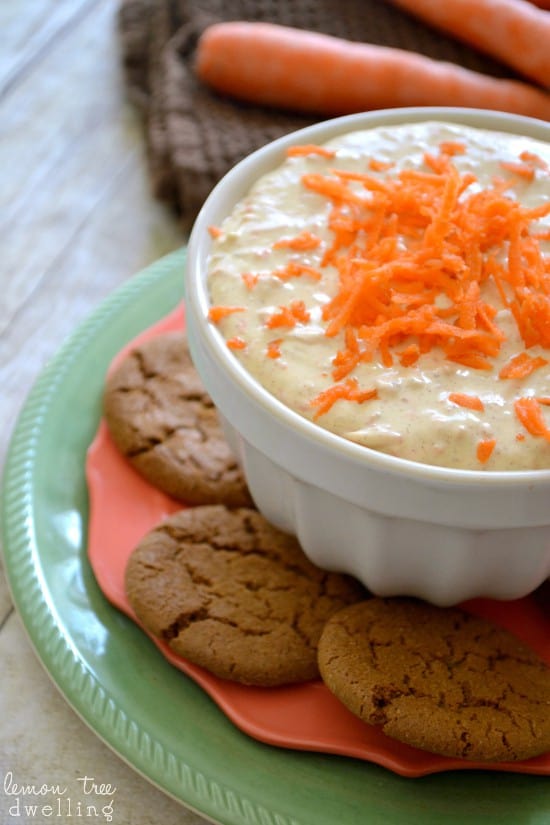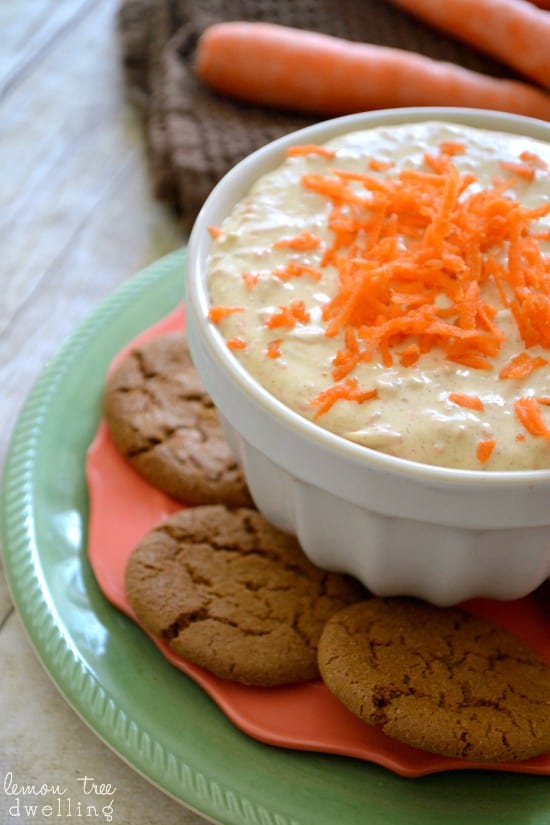 What else is on the list, you ask?? Oh – like a million and one things – from cleaning out the basement to getting Nora settled in her new room to making a family photo appointment to building a raised garden bed to clearing a path in the laundry room to getting out all the girls' summer clothes before we have a newborn and that's the last thing I have time for…..! Can you feel the stress??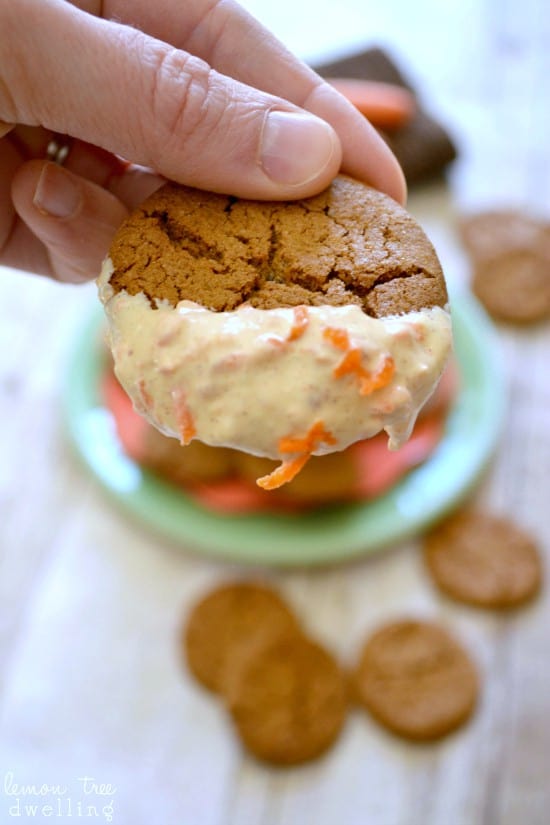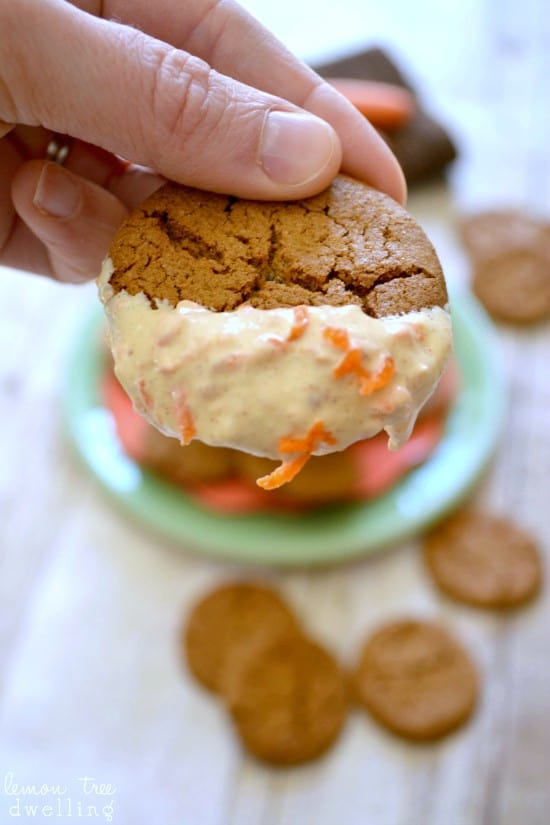 See….the problem with getting it all done is that normal, everyday life keeps me busy! Busy enough that I don't even always keep up with IT well! The everyday stuff! So finding the time to tackle an actual to-do list feels like something that's just not going to happen.
But then….every so often….it happens. The walls get painted, the crib gets made, the pictures get hung, and we have ourselves a nursery! Just like that!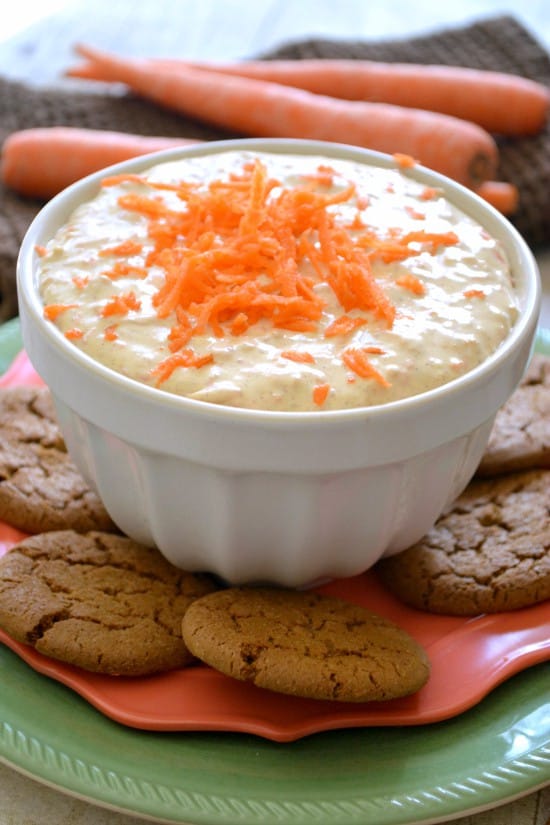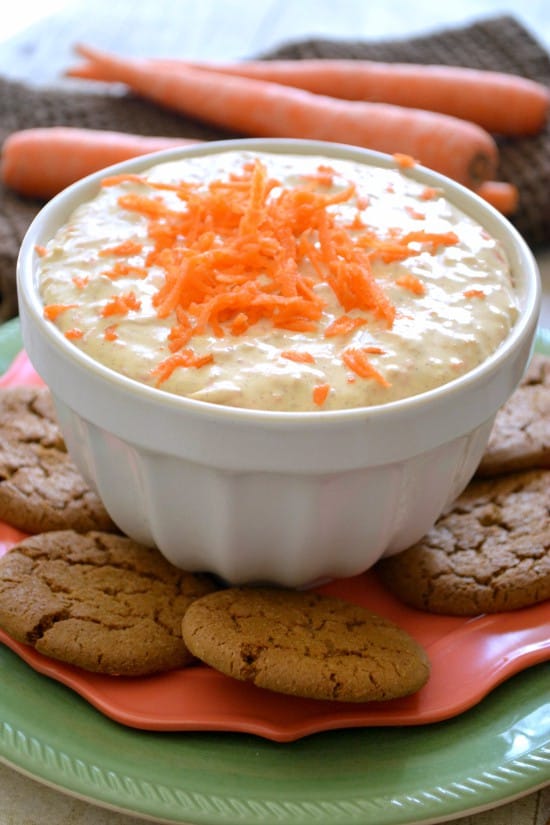 This dip is a "just like that" kind of thing. It comes together so easily – a little of this, a little of that, a grater, a hand mixer, and just like that, you have yourself a delicious dip! It has all the flavors of carrot cake and is perfect for dipping cookies, crackers, apples, pretzels, or anything you can think of! Best of all, it's so quick and easy you will have PLENTY of extra time to tackle your to-do list! (Or not….!!)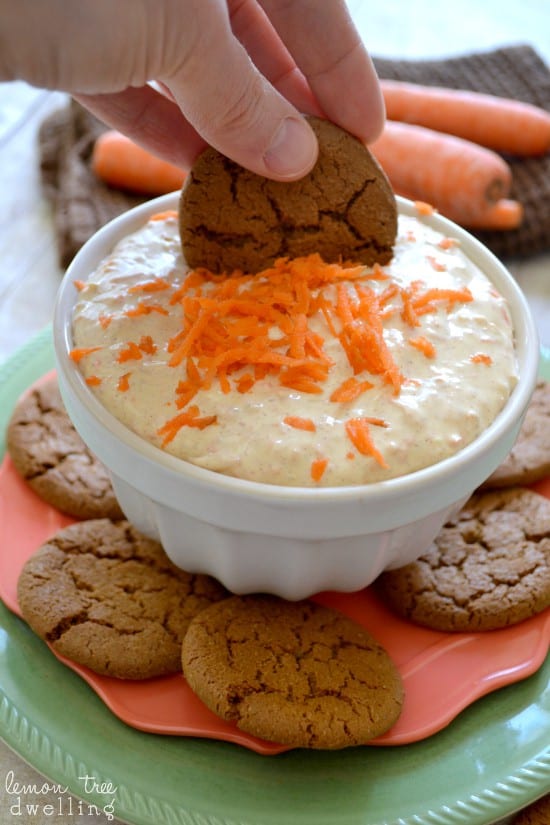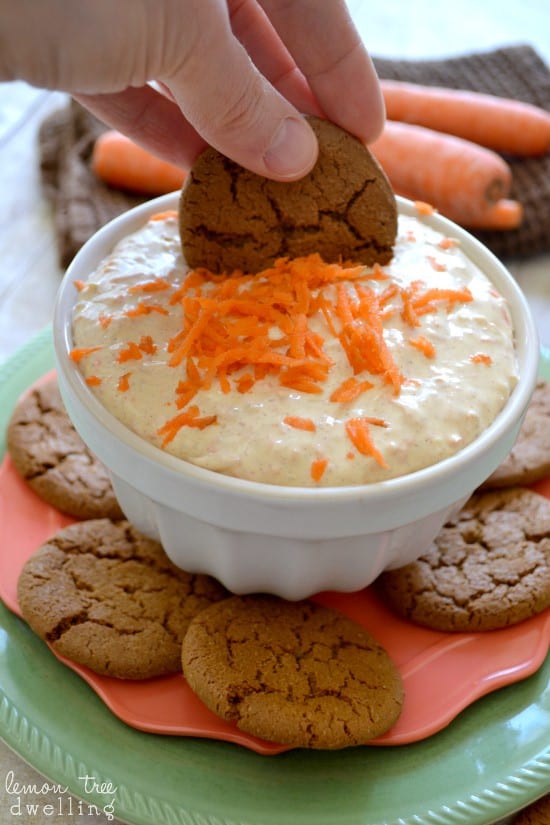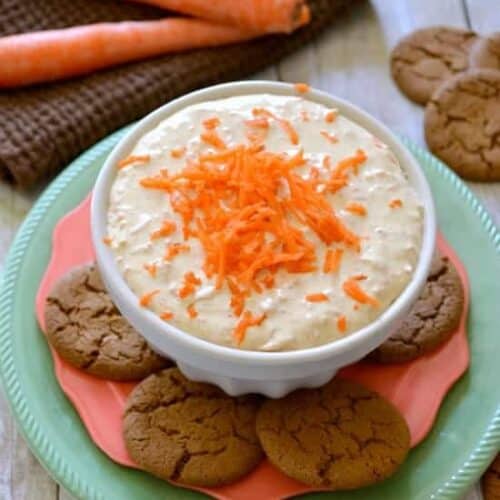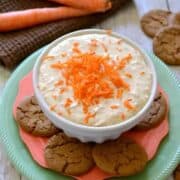 Creamy Carrot Cake Dip
Ingredients
12

oz.

cream cheese

1/2

c.

powdered sugar

1/3

c.

brown sugar

3/4

tsp.

cinnamon

1/4

tsp.

nutmeg

pinch

of ground cloves

1/2

c.

finely shredded carrot
Instructions
Combine all ingredients except carrots and mix on medium-high speed 1-2 minutes.

Stir in shredded carrots.

Serve with cookies, crackers, or apple slices.
Be sure to check out my Carrot Cake Mix Cookie Cups, too!