Deliciously sweet frozen sangria with strawberries, pineapple, and a hint of citrus.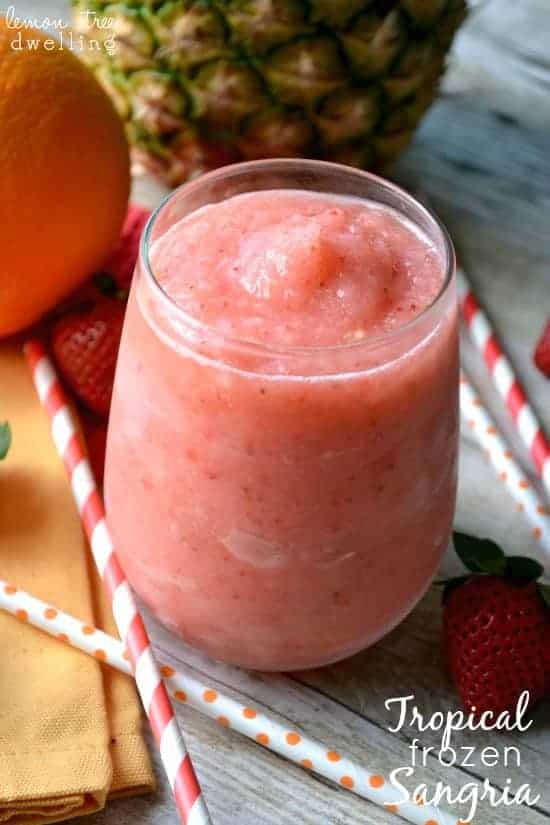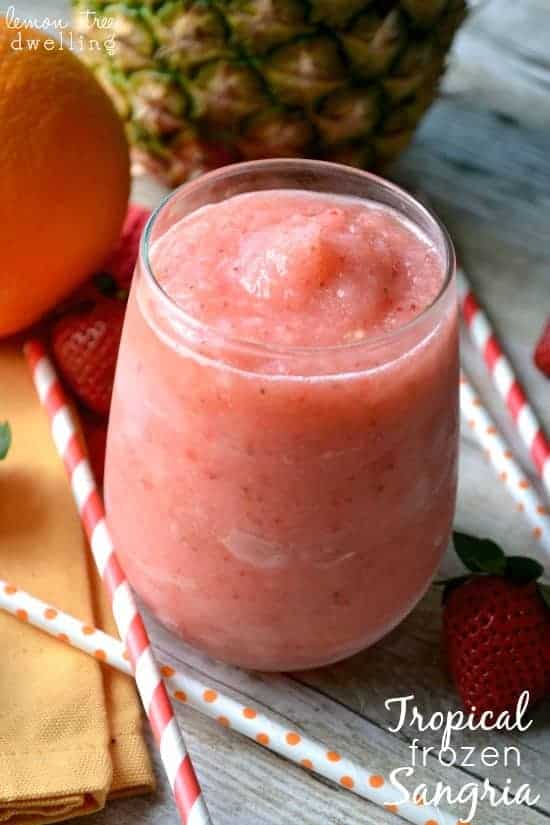 I don't know about you….but for me, it feels like time for some sangria! Not only because it's Wednesday (hump day!) and I am in week 38 of pregnancy, and not only because my kids have been making me especially crazy lately…..but because I just looked at the 10 day weather forecast. And I saw 70's!! Now I know for many of you, 70 degrees is nothing to get excited about. But around here, it sounds AMAZING! We have yet to make it out of the 50's, and although we've moved from boots to flats, it's definitely not because boots would be too warm!!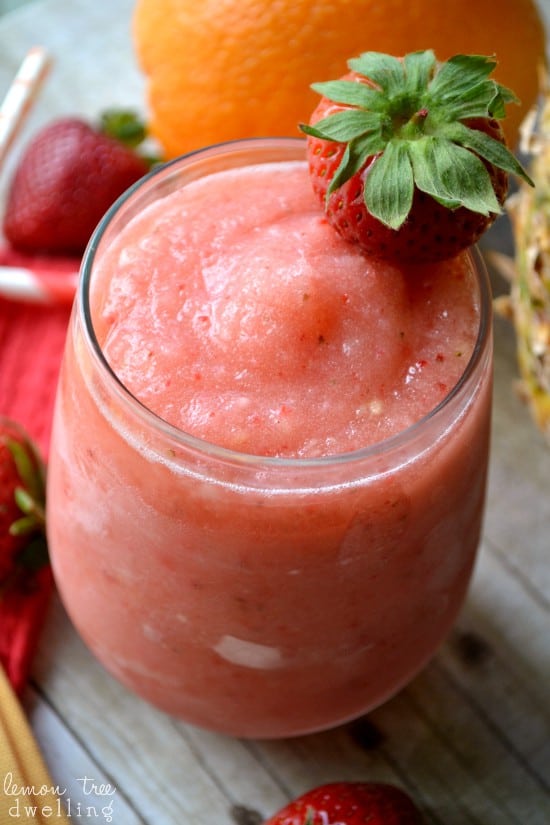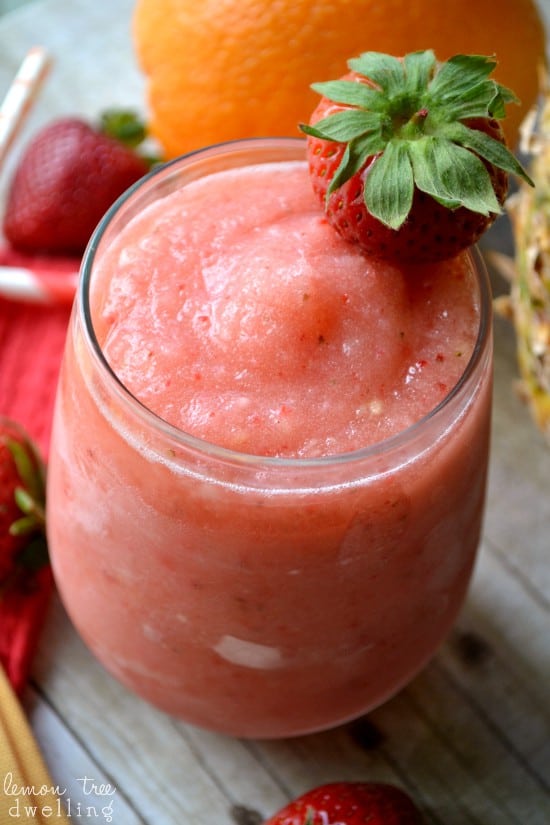 I'm not trying to complain…..really. There's something nice about having beautiful weather in limited quantities. For one, we appreciate it more!! We wait for it, long for it, prepare for it, and get super excited when we have clear signs of it…..! So excited, in fact, that we create brand new drinks just to celebrate it! (Okay, maybe that's just me.)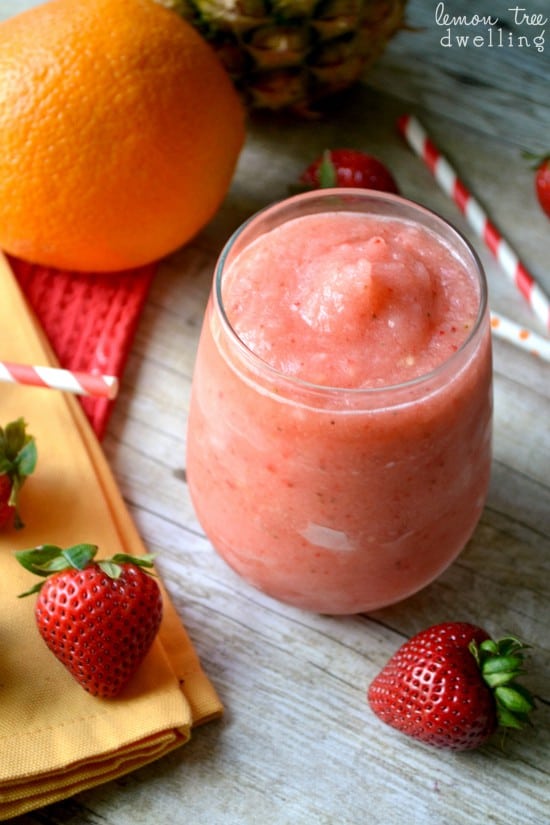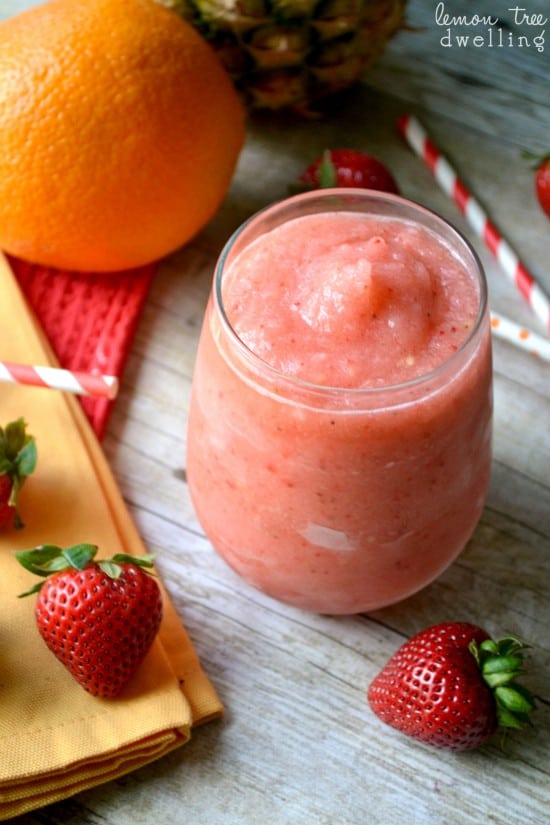 And because we appreciate it, we can't help but take advantage of it. We slow down and take time to just be outside, soaking up the sunshine and warmth. Summer is a time when I play outside with my kids, connect with my neighbors, take walks around my neighborhood, eat dinner on the patio, invite lots of friends over, and enjoy the moment. Summer is good for me, because it is almost impossible NOT to take a break…..something I'm not (ever) good at doing!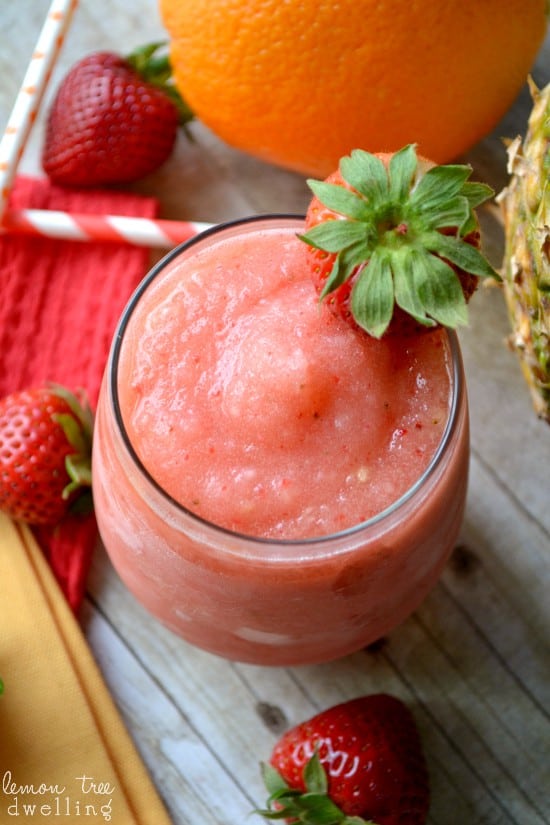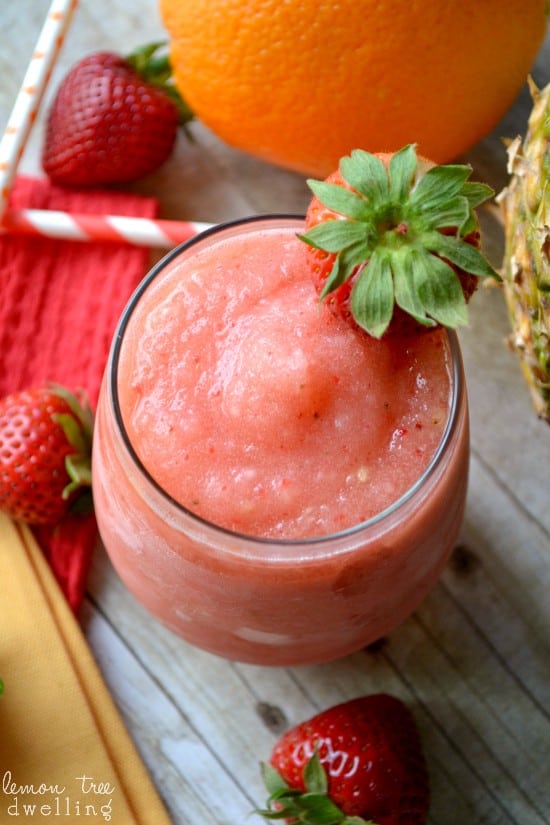 This summer will be especially good for me with a baby on the way (yet another reason to slow down)…..and so will this sangria! (I know what I'm in for!!) Packed with blended fruit, white wine, lemonade, vodka, and triple sec, it will be the perfect way to relax and enjoy the moment. (Even those moments that are not so enjoyable!)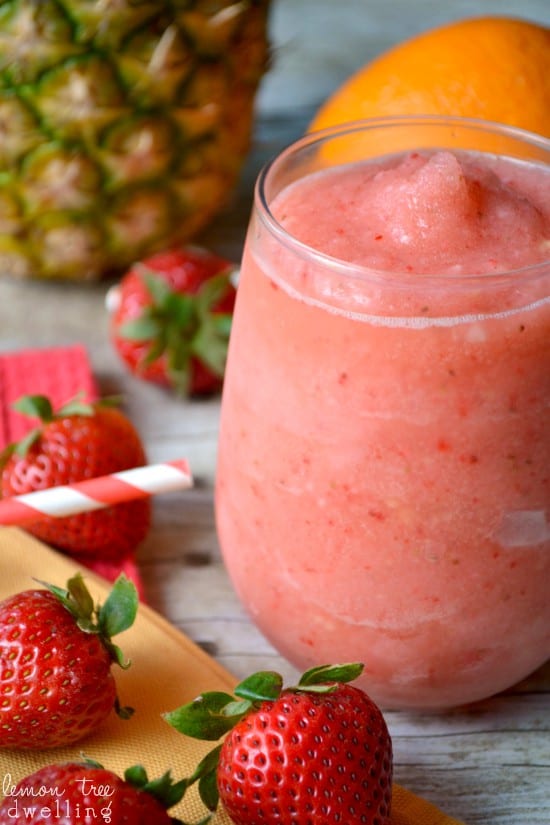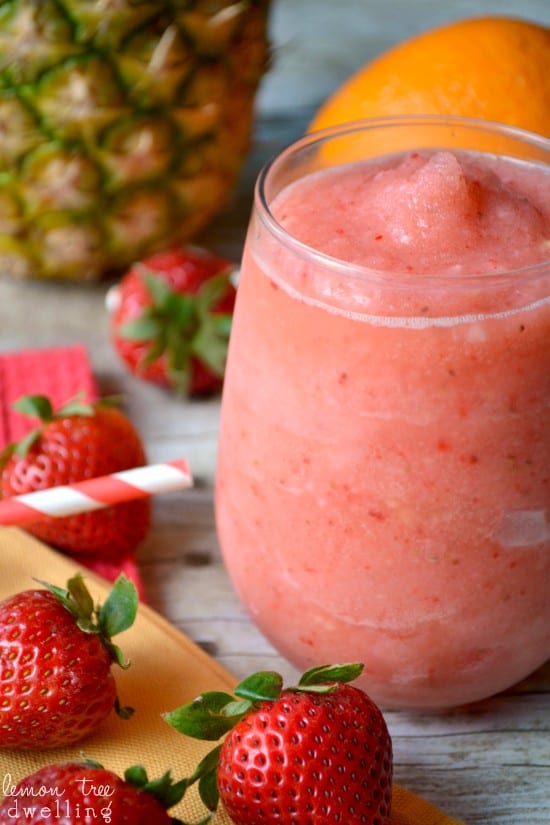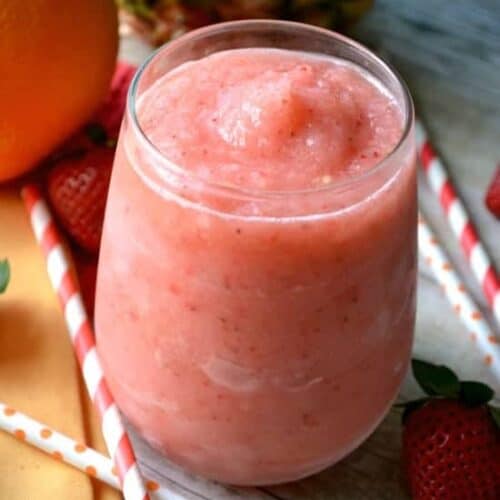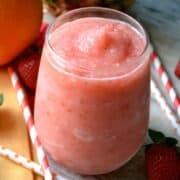 Tropical Frozen Sangria
Ingredients
1 1/2

c.

white wine

I used sauvingnon blanc

1

c.

strawberries

1

c.

pineapple

1/4

c.

lemonade

1/4

c.

vodka

2

Tbsp.

triple sec

2

Tbsp.

sugar

or more, to taste
Instructions
Combine all ingredients in a freezer-safe container.

Freeze overnight or until solid (note: will not freeze all the way through because of the alcohol).

Spoon into a blender and blend until smooth.
Looking for more summer drink recipes?